In the vibrant tapestry of Pakistani fashion, jackets stand as versatile symbols of style and functionality. From chilly winter nights to fashion-forward statements, a well-crafted jacket can transform an outfit and elevate your entire look. Pakistan, known for its rich textile heritage, boasts an array of jacket brands that blend tradition with contemporary trends.
In this exploration of the best jacket brands in Pakistan, we embark on a fascinating journey through the realm of fashion, delving into the craftsmanship, innovation, and elegance that define these brands. From sharp tailoring to trendy designs and a fusion of cultural aesthetics, each brand on our list brings something unique to the table.
Join us as we unravel the stories behind the stitches, the creativity behind the cuts, and the passion that drives these brands to create outerwear masterpieces.
List of Best Jacket Brands in Pakistan
COUGAR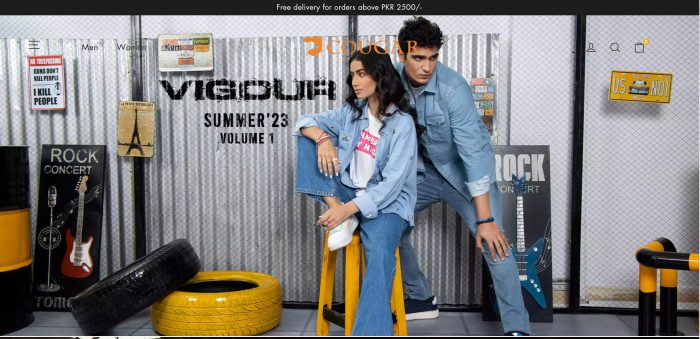 With a reputation for crafting high-quality outerwear, Cougar stands out for its attention to detail and commitment to comfort. Their jackets seamlessly blend fashion with functionality, making them ideal choices for fashion-forward individuals who don't want to compromise on style, even in colder weather.
One of the most notable aspects of Cougar's approach is their seasonal discounts. Twice a year, at the beginning and end of the season, Cougar treats its customers to a shopping delight by offering a flat 50% off on their wide range of products. This irresistible discount not only makes their stylish jackets even more affordable but also adds a touch of excitement to the fashion enthusiasts' shopping experience.
Cougar's jackets are not just about keeping warm; they are about making a statement. From classic designs to contemporary styles, their collection caters to a diverse audience. Embracing modern trends while preserving timeless elegance, Cougar has earned its place as a go-to brand for those seeking sophistication and warmth in their outerwear choices.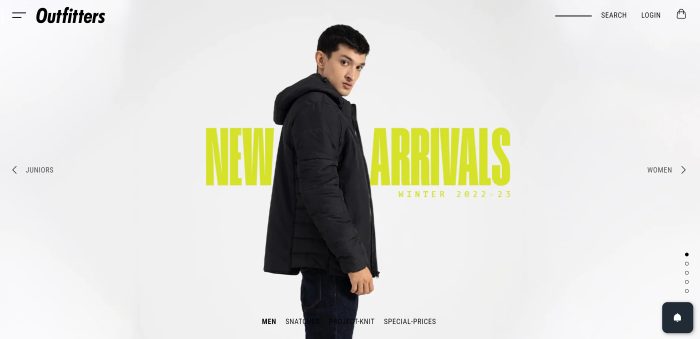 Outfitters stands out as a prominent clothing brand in Pakistan, renowned for its diverse jacket collection catering to both men and women. From trendy bomber jackets to classic parkas and denim jackets, Outfitters offers a wide variety of styles. What sets them apart is their commitment to producing high-quality jackets that seamlessly blend style and functionality. Young adults and fashion-conscious consumers favor Outfitters for its trendy designs and use of premium materials. Additionally, their strong online presence provides a convenient shopping experience, making them a popular choice among the tech-savvy generation. Notably, Outfitters also prioritizes sustainability, incorporating eco-friendly practices in their production processes.
LEVI's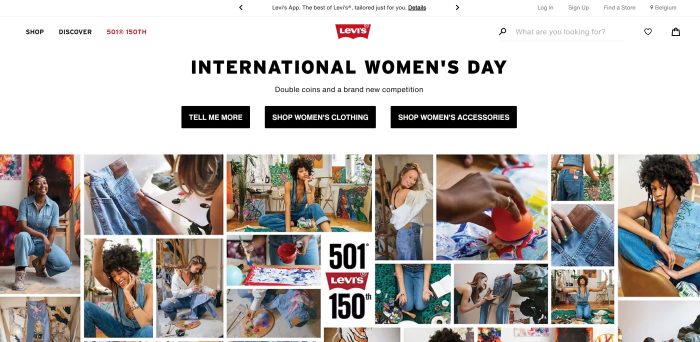 Levi's, a globally recognized brand, has left an indelible mark in Pakistan with its high-quality denim jackets. Leveraging their signature denim fabric, Levi's offers a range of jackets in various cuts, colors, and washes, appealing to people of all ages. Their denim jackets are renowned for their durability, comfort, and enduring style. Whether you prefer the trendy bomber jacket or the timeless trucker jacket, Levi's denim collection provides options for every fashion enthusiast. The versatility of Levi's jackets makes them suitable for any occasion, embodying timeless elegance and quality.
Royal Tag 
Established in 2012, Royal Tag has swiftly become a leading fashion brand, particularly known for its exceptional coat collection in Pakistan. Specializing in men's clothing, Royal Tag offers a diverse range of products, including jackets, casual wear, formal wear, trousers, accessories, T-shirts, ethnic shalwar kameez, and nightwear. The brand prides itself on delivering high-quality items paired with excellent customer service. Their winter wear collection is both fashionable and practical, featuring stylish yet warm options such as sweaters and windbreakers. Notably, their jacket collection is versatile and trendy, making Royal Tag a go-to destination for individuals seeking fashionable outerwear.
Brumano
Brumano stands tall among Pakistani jacket brands, offering a contemporary collection of stylish apparel tailored for modern men. Renowned for their sharp cuts and impeccable tailoring, Brumano fulfills every fashion need of men with finesse. Whether it's a sophisticated formal look or a casual ensemble, Brumano caters to the diverse tastes of fashion-conscious individuals.
Charcoal
Charcoal, a beloved name in the world of men's fashion, has carved its niche as one of Pakistan's leading jacket brands. Endorsed by celebrities and adored by style enthusiasts, Charcoal is synonymous with trendsetting designs. Their range includes both formal and informal clothing, but it's their full-sleeve jackets that steal the spotlight. Affordable and chic, Charcoal jackets have become a staple in men's wardrobes across the country.
These jackets are more than just clothing items; they are fashion statements. Characterized by a minimalist design and a neutral color palette, Charcoal's jackets are versatile and suitable for a wide array of occasions. The brand's commitment to offering variety ensures that there's a perfect jacket for every taste, making it one of the top choices among Pakistani men seeking both style and affordability.
Forecast 
Forecast, a reputable brand in Pakistan, specializes in trendy and affordable Western-style clothing, accessories, and shoes for both men and women. With a wide presence in 12 cities, Forecast has gained popularity for its fashionable yet reasonably priced products that align with the latest fashion trends. One of their iconic offerings is the classic leather jacket with a high collar, a style often sported by celebrities. This timeless piece has become a favorite among fashion-conscious individuals, showcasing Forecast's commitment to blending style with affordability.
Leisure Club 
Founded in 1997, Leisure Club has earned its reputation as a prominent Pakistani brand known for its fashion-forward designs and unique offerings. Among its diverse collection is a standout silver-colored jacket with a hood, perfect for staying warm during the winter while making a statement. Leisure Club's commitment to creativity and warmth ensures that individuals can both embrace style and combat the cold weather with their trendy jacket options.
Diners 
Established in 1990, Diners has emerged as a celebrated Pakistani fashion brand, experiencing remarkable growth over the years. Catering to men, women, and children, Diners specializes in clothing and footwear production. What sets Diners apart is its use of premium raw materials and continuous efforts to enhance its standards. With a global presence, Diners' uniqueness lies in its specialized weaving, yarns, and dyeing techniques, distinguishing it from other brands. Their commitment to quality ensures that every jacket they offer is not only stylish but also crafted with precision and care.
Gul Ahmed 
Gul Ahmed, a respected Pakistani brand, is synonymous with top-quality fabrics and traditional designs. Their extensive jacket collection includes woolen and cotton options, catering to diverse weather conditions. The woolen jackets, crafted from soft and warm wool, provide unparalleled comfort during colder months. On the other hand, their lightweight and breathable cotton jackets are perfect for layering in milder weather. Gul Ahmed's jackets cater to individuals of all ages, offering a range of styles and colors. Made from traditional fabrics such as khaddar and linen, known for their durability and comfort, Gul Ahmed's jackets blend tradition with modern fashion, ensuring a perfect fit and timeless elegance.
MANGO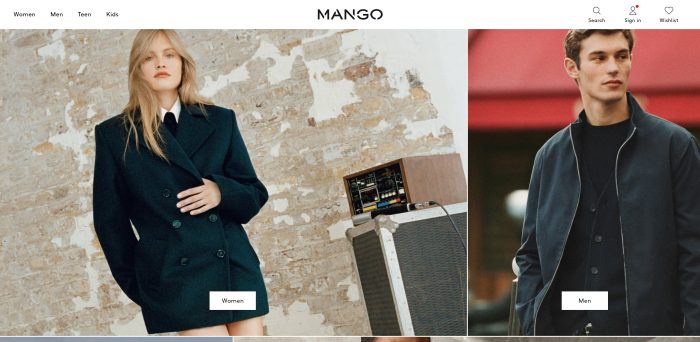 Mango, a highly regarded international brand, has made its mark in Pakistan, captivating young fashion enthusiasts. Known for its trendy products, Mango stands out with its environmentally-friendly jacket crafted from sustainable fibers. This innovative jacket features a short length, and a round neck design, and is made from a recycled wool blend fabric. Utilizing press studs for fastening instead of buttons, the jacket boasts an elastic finish, inner lining, welt pockets, contrasting white stripes on the borders and sleeves, and an inner pocket. Mango's commitment to sustainability and fashion-forward designs makes it a preferred choice for those seeking both style and eco-consciousness.
Monark 
Monark stands out as a popular fashion brand for men in Pakistan, offering a wide array of stylish clothing options, including traditional, contemporary, and casual wear. Particularly renowned for its trendy collections of jackets and puffer jackets, Monark has become a favorite among young fashion enthusiasts. Their line includes winter coats, pullovers, shirts, hoodies, sweatshirts, trousers, jeans, and t-shirts. Moreover, they offer high-quality shoes and accessories such as backpacks, caps, sunglasses, and watches. Monark's commitment to fashion, durability, and warmth ensures that their jackets not only keep you cozy but also effortlessly stylish, making them a top choice for men seeking fashionable and durable apparel.
Final Thoughts Best Jacket Brands in Pakistan
As we draw the curtains on our exploration of the best jacket brands in Pakistan, we find ourselves immersed in a world where craftsmanship meets creativity and tradition marries innovation. Each brand showcased in this journey brings forth a unique blend of style, quality, and cultural essence, embodying the spirit of Pakistani fashion.
These jacket brands not only offer warmth and protection but also serve as canvases for artistic expression. From the sharp, tailored silhouettes of Brumano to the trendy and budget-friendly options from Charcoal, and the affordability and seasonal delights of Cougar, Pakistani jacket brands cater to a diverse range of tastes and preferences.