Several brands have launched scooty models specifically tailored for women and girls in Pakistan. The top brands offering affordable and feature-rich scooty options in Pakistan are United Scooty, Super Power Scooty, Honda Scooty, and Suzuki Scooty.
Bikes and scooties have become increasingly popular as efficient and simple means of transport. With rising demand in the bike sector, more women are opting for scooties for their daily commuting needs. These brands are striving to meet the demands and preferences of their customers. Scooties are designed with features that make them suitable for women riders, such as easy access, lightweight bodies, streamlined designs, and easy maneuverability.
The price of scooties in Pakistan varies depending on the brand, design, model, innovation, technology, and other features that contribute to the overall quality of the product. The aforementioned brands offer various models of scooties, with prices ranging from affordable to higher-end options. Overall, scooties are considered to be easily affordable vehicles.
Top Scooty Brands in Pakistan
United Scooty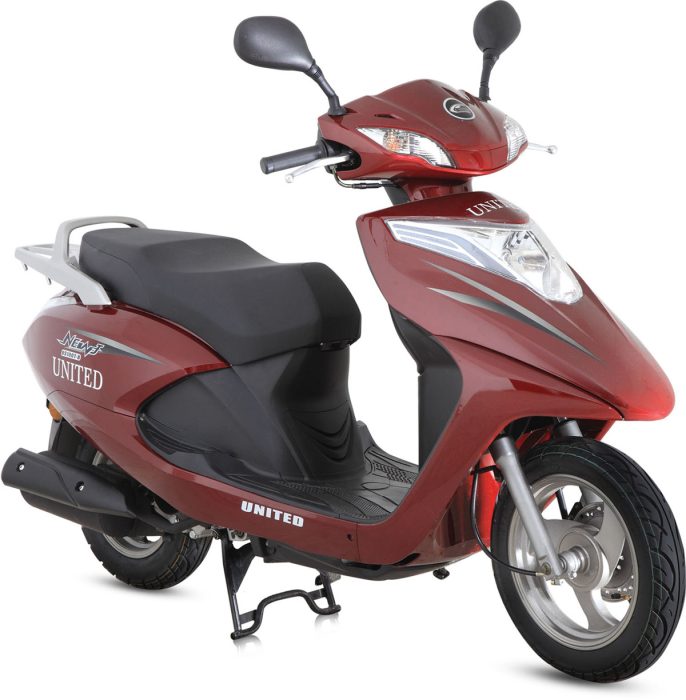 One of the prominent brands, United Scooty, is gaining popularity due to its unique models and sales. Their scooties are in high demand, particularly among girls who appreciate the vibrant colors offered by United Scooty. The best models from United Scooty include the United Scooty 50cc, United Scooty 80cc, and United Scooty 100cc.
United Scooty 50cc
The United Scooty 50cc is a lightweight and low-power scooty specifically designed for young girls in Pakistan. It is known for being one of the more affordable locally launched scooties. With various color options available, it is a suitable choice for those who prefer an easy-to-handle and comfortable ride, especially for beginners learning to ride in congested traffic conditions. The price of the new United 50cc scooty is over Rs. 50,000.
United Scooty 80cc
The United Scooty 80cc is a great choice for girls and ladies seeking a comfortable scooty experience. With a 4-stroke engine and an OHC system, this scooty offers a perfect balance of power and comfort. It is an affordable option and a reliable vehicle for college and university students. The price of this scooty is around Rs. 90,000.
United Scooty 100cc
For those looking for an enhanced scooty riding experience, the United Scooty 100cc is the ideal choice. It is designed to withstand frequent usage without compromising on performance. Equipped with a 4-stroke single-cylinder air-cooled engine, this scooty has a dry weight of about 91kg. The 100cc variant provides a powerful engine performance, enabling smooth rides with a carrying capacity of two passengers. It is also suitable for carrying groceries or other items. The price of the United Scooty 100cc in 2023 is reported to be around PKR 145,000.
Super Power Scooty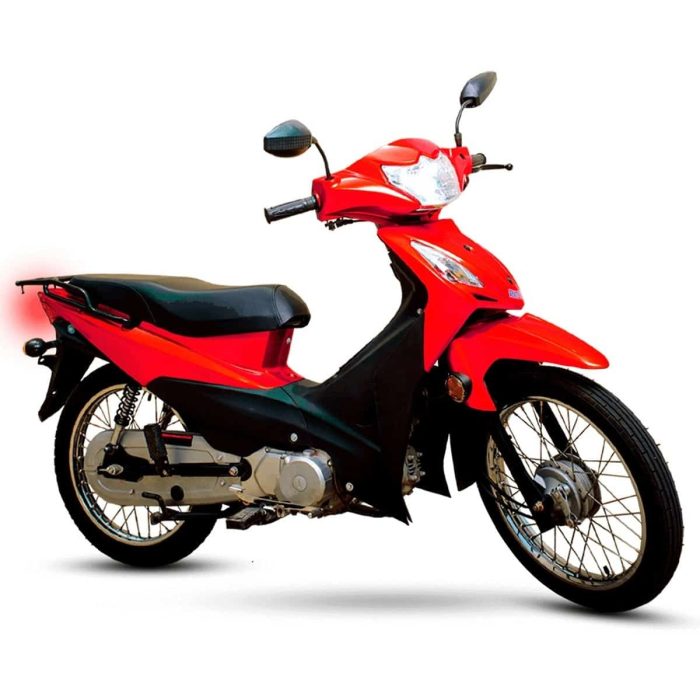 Super Power has gained popularity in Pakistan for its motorcycles, and now the company has expanded its operations to include manufacturing scooties as well. One of their notable models is the Super Power 70cc scooty, which has recently made waves in the consumer market. Similar to its competitors, Super Power offers an affordable mid-range power scooty specifically designed for young girls.
Super Power 70cc scooty
The Super Power 70cc scooty provides comfortable seating and is available in various attractive colors. It aims to offer a lightweight ride coupled with a mid-range power engine, making it suitable for both beginners and frequent riders. In 2023, this model is considered one of the best offerings from Super Power in the scooty segment.
One of the unique features of the Super Power 70cc scooty is its impressive fuel efficiency, with an average mileage of approximately 65 kilometers per liter. It can reach a top speed of around 70 kilometers per hour. Additional features include an automatic self-start power option, a range of metallic color choices, and a rear stand.
This scooty has garnered a dedicated fan base in Pakistan, and it is not only popular among girls but also loved by boys. The ride is comfortable, smooth, and provides a pleasant experience on the road. With its unique features, high-quality components, and impressive design, it poses tough competition for its rivals.
The price of the Super Power 70cc scooty is approximately Rs. 80,000, making it affordable and reasonable for consumers. This budget-friendly scooty offers great value for money and has become a popular choice among riders seeking a reliable and stylish option.
Honda Scooty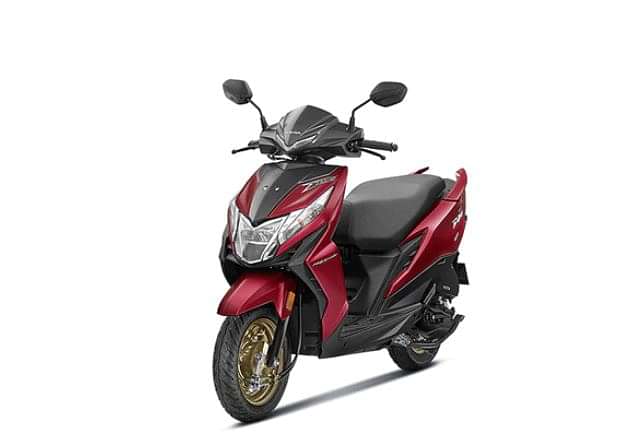 Honda, known for its luxurious vehicles, has also ventured into the scooty market, capturing the attention of young girls and ladies with its stylish offerings. In 2023, one of the best-selling Honda scooties is the Honda Dio.
Honda Dio boasts a fully automatic transmission system, providing convenience to riders. It is equipped with a single-cylinder engine that delivers a maximum power of 7.76 PS at 8000 rpm. With a maximum torque of 9 Nm at 4750 rpm, the Dio features an SI Engine with a 4-stroke configuration and a cooling fan.
One of the standout features of the Honda Dio is its exceptional fuel efficiency, delivering approximately 77% better mileage compared to other scooties. It offers an impressive mileage of 48 kmpl. While the price of the Dio is above Rs. 100,000 for new models, used ones can be found at lower and more affordable prices. The Honda Dio's sleek design and performance make it suitable not only for girls but also for young boys seeking a cool and reliable ride.
Suzuki Scooty
Suzuki has established itself as a reputable brand in the international scooty market, and in Pakistan, it is catering to the growing demand for scooters among young girls. Suzuki offers its unique line of scooters to meet the needs of customers in the country.
One of Suzuki's notable scooty models is the Suzuki 49cc scooty. This scooter is equipped with a 4-stroke EFI single-cylinder engine and provides a comfortable riding experience. It has a fuel tank capacity of approximately 4 liters and features a CVT transmission.
The price of the brand new Suzuki 49cc scooty in Pakistan falls in the range of Rs. 80,000 to Rs. 100,000. Suzuki scooties are known for their reliability and performance, making them a popular choice among scooter enthusiasts. Whether it's for daily commuting or leisurely rides, Suzuki scooties offer a blend of style, comfort, and affordability.
Scooty Prices in Pakistan 2023
Scooty Prices in Pakistan 2023 When it comes to scooties, Pakistan offers a range of options with varying prices to cater to the diverse needs and preferences of its consumers. In the year 2023, several best-selling scooty models have gained popularity among riders. Let's take a closer look at the prices of these scooties:
United Scooty 50cc: Priced at approximately PKR 50,000, the United Scooty 50cc is an affordable option for riders looking for a lightweight and easy-to-handle scooty. With its stylish design and multiple color choices, it appeals to young riders who value comfort and convenience.
United 80cc Scooty: Offering a bit more power and performance, the United 80cc Scooty comes with a price tag of around PKR 90,000. This scooty provides a comfortable riding experience and is suitable for both city commutes and longer rides. It is a popular choice among riders who seek a balance between affordability and performance.
United 100cc Scooty: For those who desire a higher level of performance and capability, the United 100cc Scooty is an excellent option. Priced at approximately PKR 145,000, this scooty delivers a powerful riding experience with its robust engine and advanced features. It is suitable for riders who prioritize performance and versatility.
Super Power 70cc Scooty: The Super Power 70cc Scooty has gained significant popularity in the market due to its affordability and reliable performance. With a price range of around PKR 165,000, this scooty offers a comfortable seating position and user-friendly features, making it an ideal choice for riders seeking a budget-friendly option without compromising on quality.
Honda Dio: Honda, known for its quality and innovation, has introduced the Dio scooty model. With prices ranging from PKR 60,000 to 100,000, the Honda Dio offers a sleek and stylish design combined with advanced features. It caters to riders who value performance, aesthetics, and brand reputation.
Suzuki 49cc Scooty: Suzuki has also made its mark in the scooty market with its 49cc model. Available at a price range of PKR 80,000 to 100,000, this scooty offers a comfortable seating position, efficient fuel consumption, and a smooth riding experience. It appeals to riders who seek reliability and durability.
With the increasing number of women obtaining riding licenses in Pakistan, the demand for scooties is expected to rise in 2023. These scooties, with their varied prices and features, provide options for riders of different preferences and budgets. Whether it's for daily commuting or leisurely rides, scooties have become a popular choice among riders in Pakistan.