The suit is the most stunning piece of men's apparel. It has been the height of fashion for centuries, despite some small variations throughout time. Even now, it still gives men around a feeling of refinement that other clothing cannot. Undoubtedly, not all suits are made same, and choosing one that will look fantastic on you demands understanding of form, fit, and materials. Since decades, Pakistani men have dressed in suits, but the nicest suits have virtually always been reserved for the very rich. However, things have evolved throughout time, and there are now several suiting brands in Pakistan that provide a variety of ready-to-wear and custom suits from which to pick.
Choosing the appropriate suit might become even more difficult given the hundreds of brands that are available throughout Pakistan. For you to gain more information regarding the top suiting brands in Pakistan and be able to buy from the brand that's perfect for you, we have chosen some of the finest suits brands in Pakistan and categorized them in the Ready to Wear and Bespoke areas.
Top 13 Men's Suiting Brands in Pakistan
1.Charcoal (best suiting brands in Pakistan)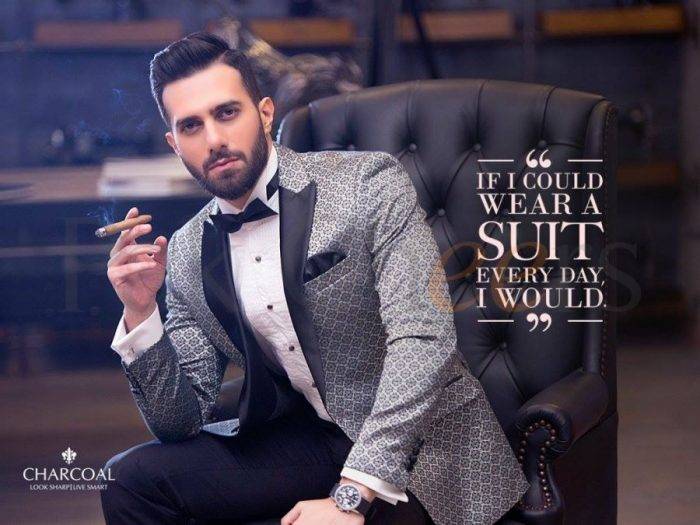 Charcoal was initially created in 2008. It has become one of the top apparel and accessory brands for men in Pakistan over the last few years. Their expertise includes creating contemporary outfits for men. Forget about the dated, boxy suits of the past; their outfits come in a variety of distinct, original styles and cuts. They use high quality materials that truly offer them an advantage over conventional ready-to-wear suits. Charcoal may be the finest option for you if you want to stand out from the crowd but don't have the time to have the suit custom made.
You may get only the suit jacket at Charcoal and wear it as a more semi-casual outfit, or you can go fully formal with a two- or three-piece suit. Each person has the opportunity to discover what they enjoy and also try something new if they want to venture outside of their comfort zone since their suits come in a range of cuts, styles, colours, and patterns.
PKR 7,000 to PKR 25,000 may be spent on charcoal suits, depending on the style and number of parts it contains.
Related: Top Shoes Brands in Pakisan
2. Royal Tag
Despite not being a decades-old brand, practically everyone in Pakistan knows Royal Tag. Their business was just founded in 2012, which is only 8 years ago. They wanted to establish a clothing line that would be the top pick for everyone. They succeeded in achieving this aim by offering high-quality apparel at extremely competitive costs, giving consumers who would otherwise have to settle with subpar imitation suits the ideal middle ground.
Almost every kind of suit is available in Royal Tag. Party suits, everyday suits, summer suits, slim cut suits, and tuxedos are all part of their collections. The fact that Royal Tag produces suits in practically all popular colors is one of their greatest features. From the palest shades of black through bright blues and khakis they have it all. That's why royal tag aquires the top position in the list of best suiting brands for men in Pakistan.
If you can catch one of the deals held by Royal Tag throughout the year, you may get a suit for as little as PKR 2,000! Although the average cost of their most costly suit is approximately PKR 17,000
3. Lawrencepur suiting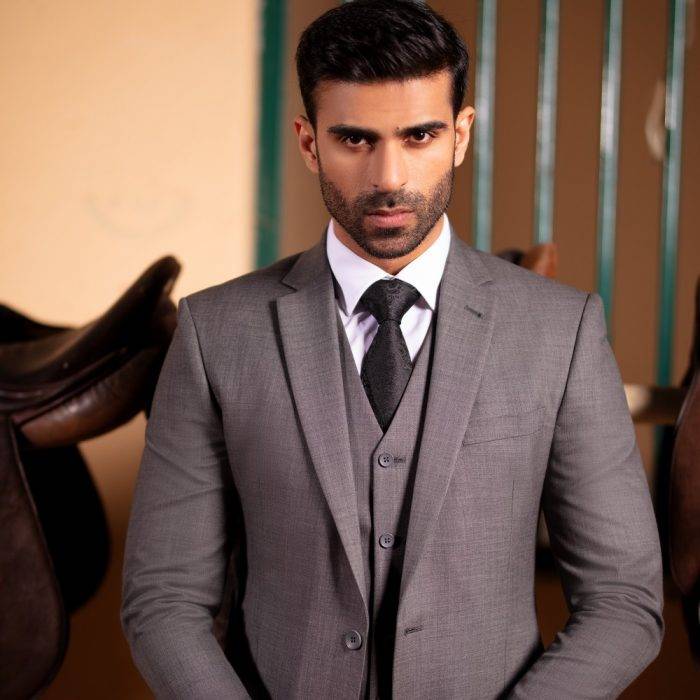 One of the brands that has been around almost as long as Pakistan is Lawrencepur. They began as a business that just sought to produce items for males when they were founded in 1954, but now they are among the most well-known companies to have ever originated in Pakistan. The most opulent outfits are made by Lawrencepur. They concentrate on maintaining a consistent quality across their business and use excellent textiles in their construction. You will leave with something that will last you for a very long time whether you browse in their lower price range or purchase the most costly suit they offer.
Lawrencepur suits come in a variety of styles and dimensions. You can discover everything under one roof, from conventional sizes to slim and customised fittings. Although purchasing separates from them is on the more affordable side, their two-piece suits are more on the expensive side. The outfits cost about PKR 14,000 to PKR 21,000, with the former being the starting price.
4. Edenrobe (men's suiting brands in Pakistan)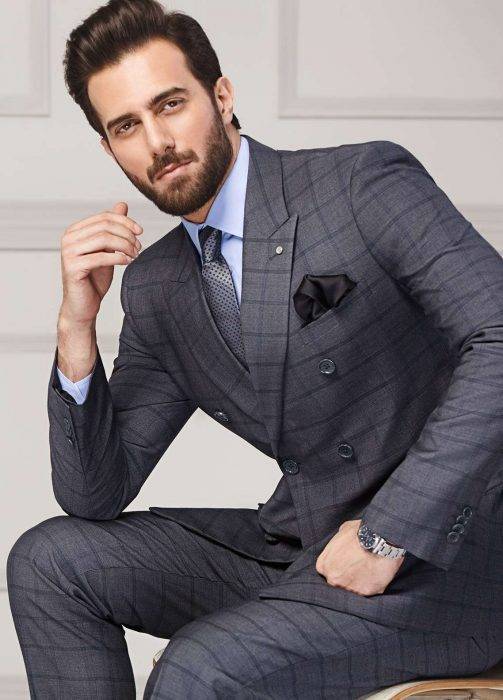 For guys who don't like the way the conventional Pakistani suits look, Edenrobe is like a godsend. The main business of Edenrobe was founded back in 1988, but as time has gone on, it has developed to include a wide variety of designs, ensuring that nobody who visits their stores and shops leaves dissatisfied.
The suits that Edenrobe does sell are so classic that they would complement anyone's style flawlessly, even if they don't carry hundreds of various types since they have historically kept their collections very small. They are also among the few companies in Pakistan that provide men's ready-to-wear ceremonial outfits. Therefore, you may want to give Eden Robe suits a try if you're a groom seeking for the ideal suit to wear on your special day.
All Edenrobe suits are towards the top end of the pricing range. There are several styles and materials to choose from, and prices range from around PKR 14,000 to PKR 17,000 for them.
5. Republic by Omar Farooq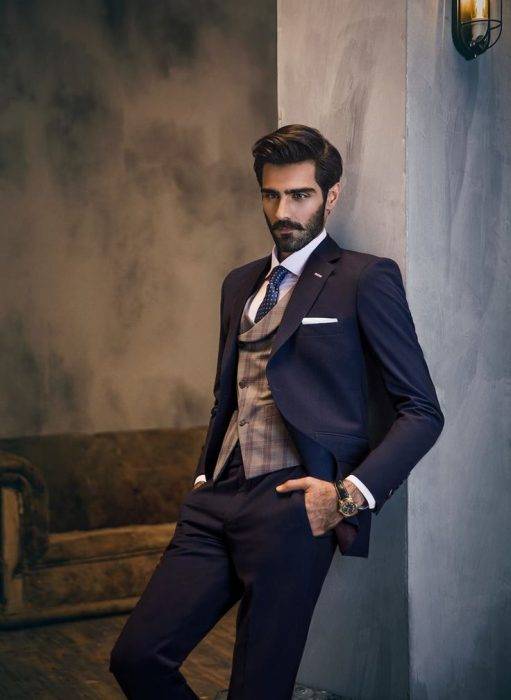 The brand Republic by Omar Farooq could be the brand for guys who want clean, uncomplicated suits with sharp lines and high-quality materials. Their handcrafted tailored outfits are flawless. Your consultation is guided by their designers until you choose the ideal design for you. Whatever you choose would be the greatest since all of their textiles are of the highest quality.
Even though it's a colour that might be difficult to master, blues are their specialty, but it isn't the only one they excel in. They offer alternatives for you whether you're looking for the ideal midnight blue or want to go all out with a startling salmon.
Because of the exceptional quality they provide, Republic's custom suits are rather expensive. Their most affordable tailored suit costs around PKR 30,000, while their most costly one costs about PKR 40,000.
6. Monark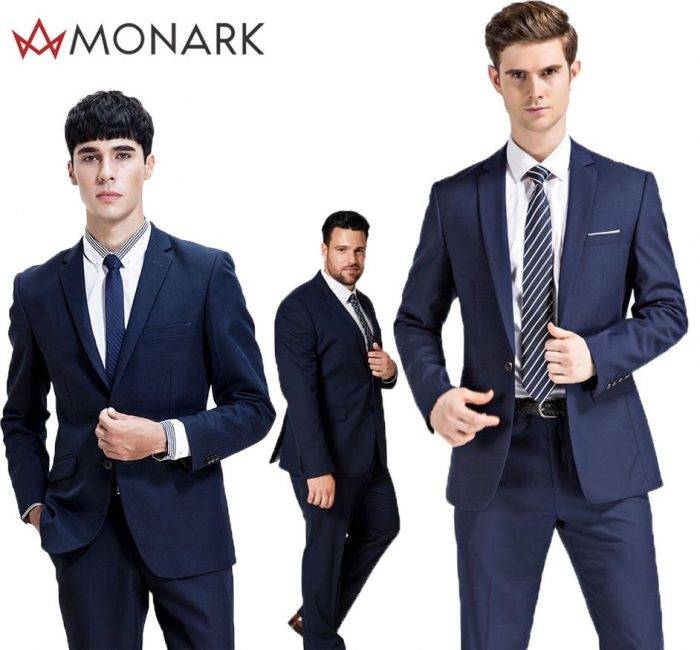 Monark is one of Pakistan's leading brand of men's clothes. Despite producing a wide range of men's clothes, their suits are what they are most well-known for. Their outfits are the ideal synthesis of good classic suits from decades ago and trendy, younger-styled clothes. They don't wear any of the flimsy, boxy outfits. The majority of their lines are either slim fit or normal fit. Monark offers everything you need, whether you're searching for a basic, understated suit for every day wear or a checkered or patterned one to raise your style ante.
At PKR 8,000, Monark offers one of the least expensive high-quality linen suits for men. Purchasing a handful of these suits would wind up being more cost-effective than purchasing numerous less expensive suits if your place of employment mandates that you wear suits every day. The three-piece suits for more formal events, which cost up to PKR 26,000, are their most expensive outfits.
7. Uniworth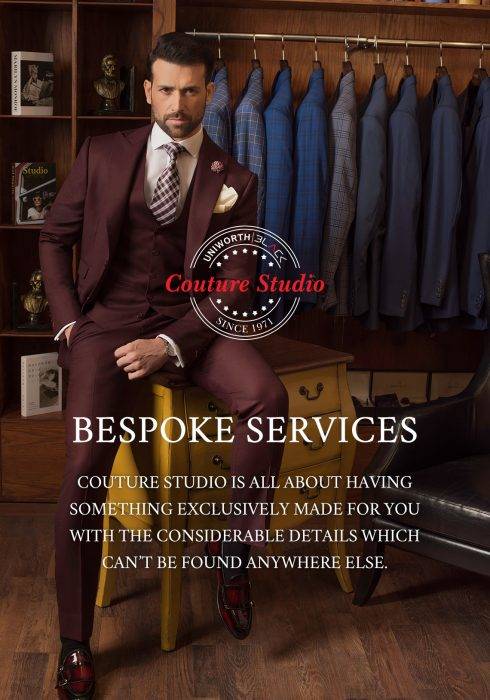 One of the classic names that everyone has heard about since they were children is Uniworth. They gradually expanded to encompass every category of clothes under their brand after releasing their debut collection in 1971. They are renowned for producing high-quality men's suits, and for good reason. All of their outfits are available in a range of designs, and the men's wallets complement the suits. Everybody can really receive a suit that is 100% for them because of the numerous cuts, colors, and customization choices available. The cost of a Uniworth suit varies from from PKR 14,000 to PKR 27,000 depending on the style and number of components you choose.
8. Diners suiting brand in Pakistan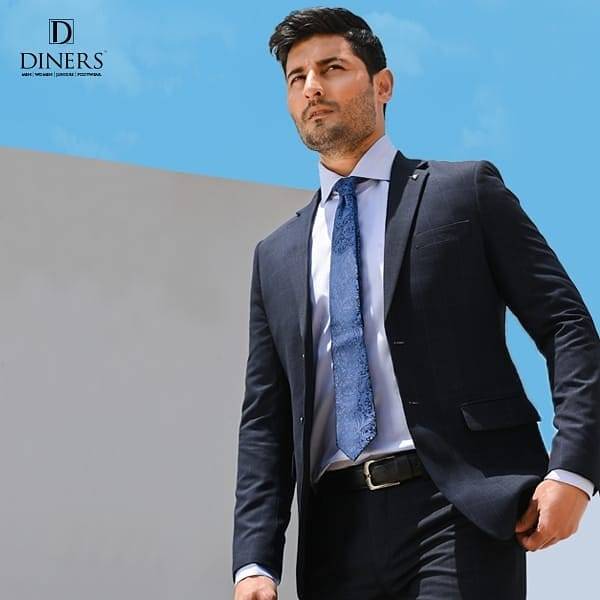 Since the early 1990s, Diners have been a part of the Pakistani apparel market. They have continually produced excellent men's apparel and have grown to be one of the most well-known companies in the nation. It's probable that you have visited a Diner's shop if you have ever purchased a suit in Pakistan.
If you're searching for a straightforward, basic suit, like the majority of men in Pakistan do, Diners is one of the top suiting brands in Pakistan. They keep it basic, provide a large variety of soft, wearable suits, and avoid using a lot of textures and patterns. Another factor contributing to their popularity in the nation is their simplicity. At Diners, you may choose from a choice of black, blue, and grey suits. Depending on the kind of suit you desire, their costs vary from PKR 12,000 to around PKR 26,000.
9. Andre Emilio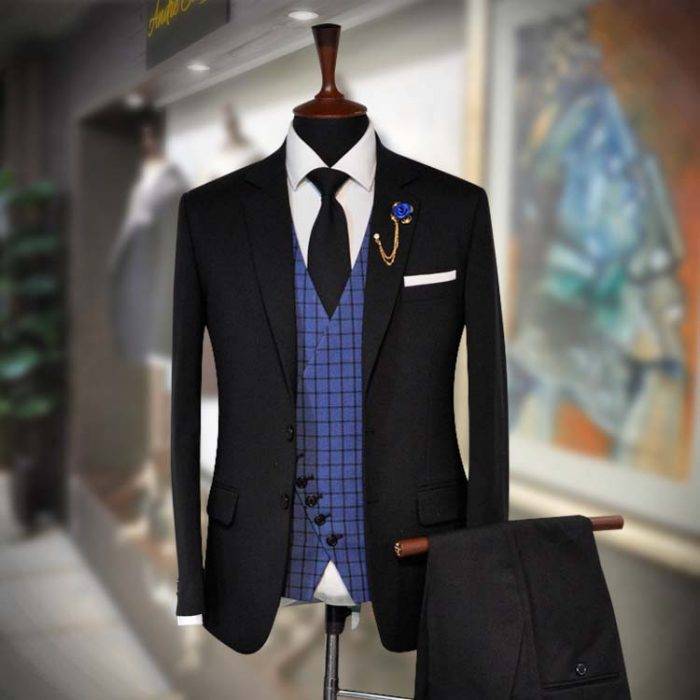 Andre Emilio suits are for people who genuinely like having complete control over every aspect of their attire. Everything is manufactured exclusively for you, from the major choices, such as choosing the fabric, colours, and overall fit, to literally the last button. One of the nicest things about ordering your custom suit from Andre Emilio is that you can also choose 100% handmade dress shirts to go with it, ensuring that everything fits together flawlessly.
They also offer an online made-to-measure category where you can choose your measurements online and obtain a suit that is produced from an existing design to go with your handmade shoe collection if you don't want to go into great detail with your suit.
The typical price of an Andre Emilio suit ranges from $275 to $400, depending on the elements you choose. They even provide a permanent $100 discount if you are a first-time customer.
10. Uomo Attire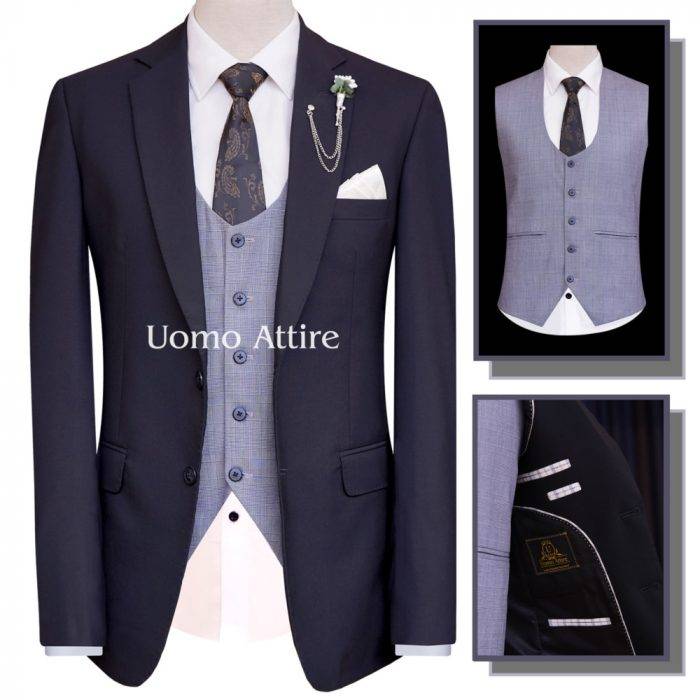 Nobody does it better than Uomo Attire for guys who want their suits to have a genuine Italian feel. Their outfits are totally tailored to order using the same age-old technique that Italian tailors have used for generations. They refer to their outfits as works of art. They provide you complete freedom to customise anything. Everything about the suit is customised, including the fabric's colour and thread count as well as the size and style of the collar and lapels.
The costs of their Uomo outfit suits vary from PKR 30,000 to PKR 40,000 depending on the level of customisation they provide. How you construct your outfit will determine how much it costs.
11. Mohtaram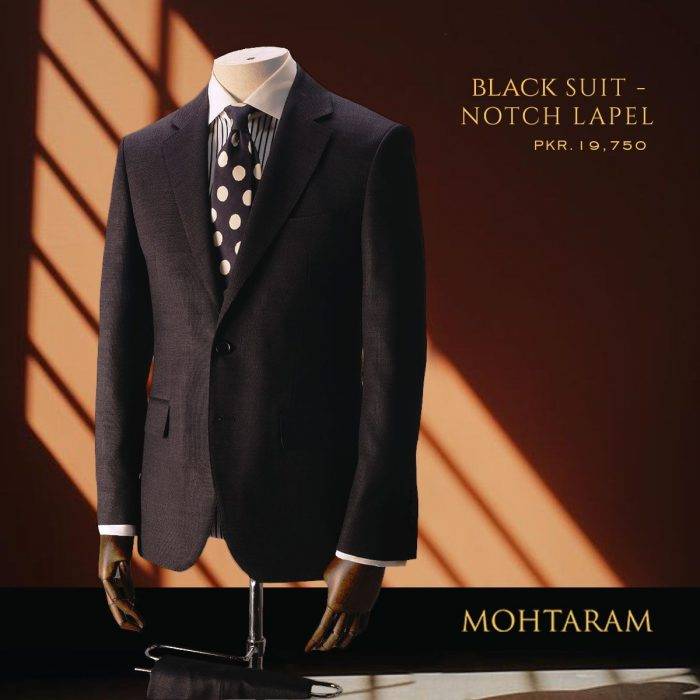 In our list of best suiting brands in Pakistan, Mohtaram aquires a special place. The majority of Pakistani suiting brands choose a more conservative type of suit. With Mohtaram, you experience what it would be like to be in a suiting shop from the 1960s with designs from the year 2022. Designs that are really distinctive are produced by the fusion of old and modern.
Custom suits from Mohtaram are created exactly way you want them to be. You are measured and pinned until the outfit fits to your satisfaction. The outfit is then constructed once you approve the dimensions. Minor suit adjustments are provided without charge by Mohtaram, while larger alterations are available but must be paid for. As far as totally tailored suits go, their outfits start in a relatively lower price range; the least expensive one costs roughly PKR 19,000, and the most costly one costs PKR 55,000, which is one of the highest price ranges on our list.
12. Rici Melion suiting brand in Pakistan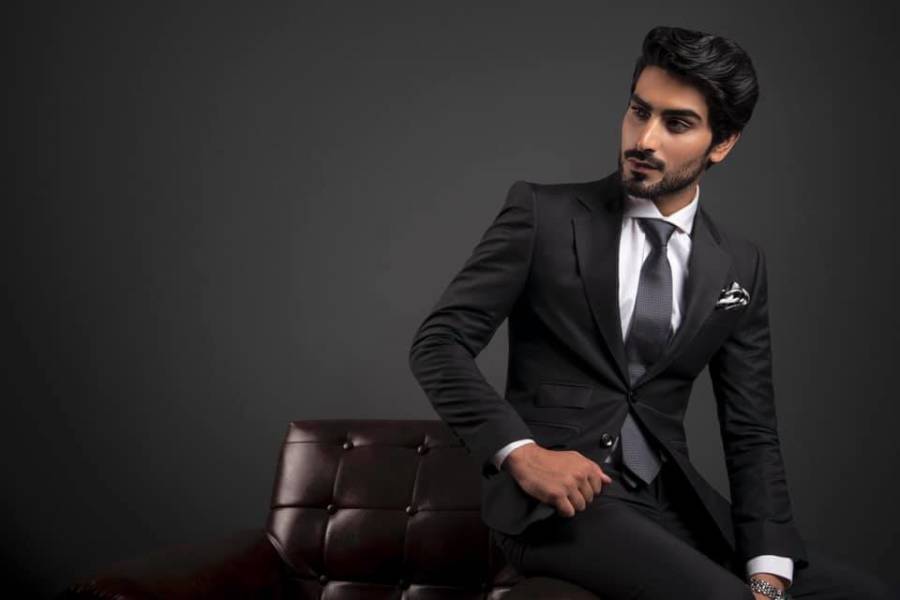 There is no one better than Rici Melion for guys who genuinely want their suit to be the star of the show. Their suits are recognized all throughout Pakistan for their flawless, incomparable quality. Rici Melion would have the ideal suit for you, whether you're searching for something truly distinctive and formal for your wedding or a suit that makes you stand out at work.
With Rici Melion, the possibilities for tailored outfits are almost limitless. They have professionals who not only create suits in the old manner, but also those who create completely original and modern outfits. Even better, you can mix and match the materials to create an altogether unique outfit that no one would ever expect to wear, blending Western and Pakistani design.
The cost of a Rici Melion suit varies greatly depending on the style you choose, but in average, it falls between PKR 25,000 and PKR 50,000.
13. Ambassador Suiting
In order to make the ideal suit for a Pakistani men, Ambassador blends the conventional Italian suit-making process with the skill of Pakistani tailors. If you have never had an entire suit created yourself, Ambassador could be the right option to start with. They can assist you in making judgments that you may not be able to make on your own thanks to their meticulous attention to detail and wealth of expertise.
You just choose the fabric at Ambassador, they measure you, and the fitting procedure begins. They will continue with as many fittings as necessary until the client is pleased, ensuring that you get the suit of your dreams along with the complementary designer ties.
Each ambassador outfit costs between PKR 40,000 and 50,000.
This concludes our list of top suiting brands in Pakistan. Please continue reading if you want to know more about the types and colors of shoes which you should be wearing.
Where to Begin when buying a suit in Pakistan
Even a cheap suit may make you seem sharp. Yes, the brand, color, and fabric of the suit are significant, but a suit is sometimes made or broken by its fitting. Therefore, how you wear your outfit is as crucial.
The majority of suit companies provide their consumers cheap solutions. Continue reading for advice on how to appear sharp in your new suit, no matter how expensive it is.
The Classics
My recommendation is to maintain the traditional appearance. This is due to the fact that a cheap black or blue suit, for instance, may nevertheless seem stylish and classy.
It may be worn to both formal and informal occasions and ought to be a mainstay of any man's wardrobe.
You have the option of a thin, slender, or contemporary fit, with little difference in cost. A black suit is simple to combine with practically any shirt and accessories of your choosing, much like many other wardrobe basics.
Stay Natural
The top suit manufacturers employ wool and other natural fabrics. Of course, suits made of polyester are less expensive, but wool moves and breathes better. Play with textures and mix & match them.
Keep in mind that you don't have to concentrate on patterns and accessories while customizing your outfit.
Be impartial
Black is an excellent choice for your budget suit, as we have said. But you may take into account various hues.
For instance, light grey, dark charcoal grey, and navy blue may all be used.
These sunglasses are appropriate for the workplace and formal occasions. They are suitable hues for the majority of people.
Additionally, they may be mixed with any clothing. They can be readily paired with a shirt and tie since they are neutral.
How to Look Great in Regular Suit Brands
It might be difficult to pinpoint precisely what makes a suit seem beautiful and what ruins it. It is obvious that paying attention to the details is necessary if you want your suit to appear excellent when you wear it.
The following guidelines, which are applicable to all suit manufacturers and may help your suit look excellent on you:
Verify that your shoulders are fitted properly.
Have your sleeves and pants tailored.
Spend money on high-quality belts, shoes, and shirts.
Wear an undershirt to prevent perspiration from ruining your suit.
Ensure that your tie is a different hue from your shirt.
Get the tie dimple down.
Wear shoes that go with your belt.
When you take a seat, unbutton your jacket.
Do not be intimidated by a tight-fitting jacket.
Leave the shirt cuff exposed for 0.5 inches.
Align your tie's width with your lapel's width.
Never wear white long dress socks.
Let's be honest. The majority of us won't be able to purchase a pricey or specially made suit.
So long as you remember these suggestions, you can look your best even while donning an inexpensive, off-the-rack suit.
FAQs
Which suits are now in fashion?
Suit trends come and go, just like any other fashion trend. Since they are a classic and fit the majority of body types, cuts like a classic and contemporary suit never go out of style. The largest changes in trends are often seen in fabrics and colors.
Which brand produces the greatest suits in the world?
Numerous businesses are renowned for their beautiful designs and skilled workmanship. These include names like Zegna, British designer Neil Barrett, and Alexander McQueen. Consider labels like Philipp Plein that play with with textiles and audacious patterns and colors if you want more daring designs and suits that stand out. Additionally, businesses like Thom Sweeney provide custom clothing.
What is the world's finest suit?
Since this depends on personal opinion, it is difficult to say which is the finest suit in the world, although a number of companies are renowned for their fine workmanship. These brands include Brioni, Gucci, Ermenegildo Zegna Bespoke, and Burberry.