Zulm Poetry in Urdu is not something new. Poets have been writing about the cruelty and Zulm done to by their beloved since ages. In this post we have have collected for you the top zulm shayari Urdu. We hope you enjoy it, and if you enjoy it, please do share it with your friends.
If you like this post of Zulm poetry, we bet you will also other post on our page including, love poetry, sad poetry, poetry on beauty, eyes poetry, friendship poetry, bewafa poetry , attitude poetry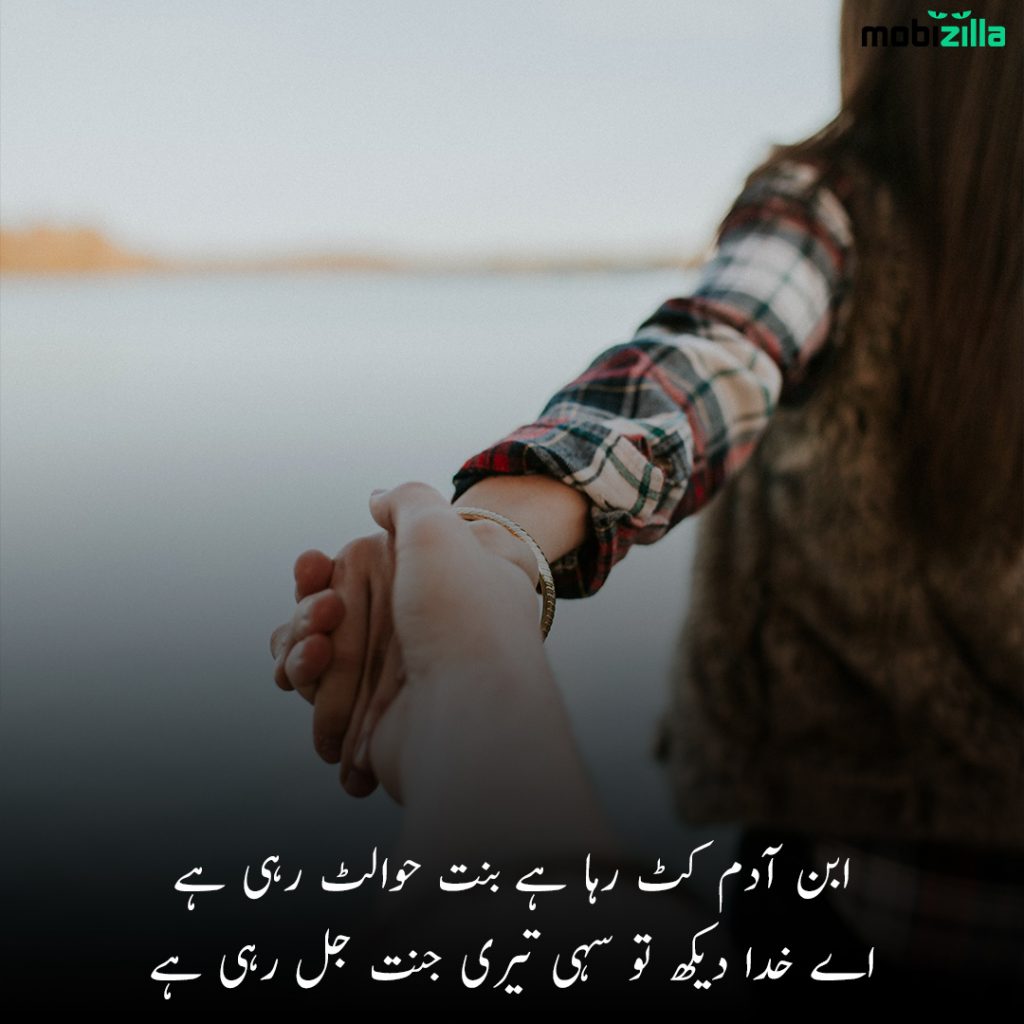 Poetry on zulm
ابن آدم کٹ رہا ہے بنت حوالٹ رہی ہے
اے خدا دیکھ تو سہی تیری جنت جل رہی ہے
1.Abne adam kat raha he binte hawa lut rahe he
A khuda dekh to sahe teri jannat jal rahe he
The Son of Man is being cut, the daughter is being handed over O God, behold, your heaven is burning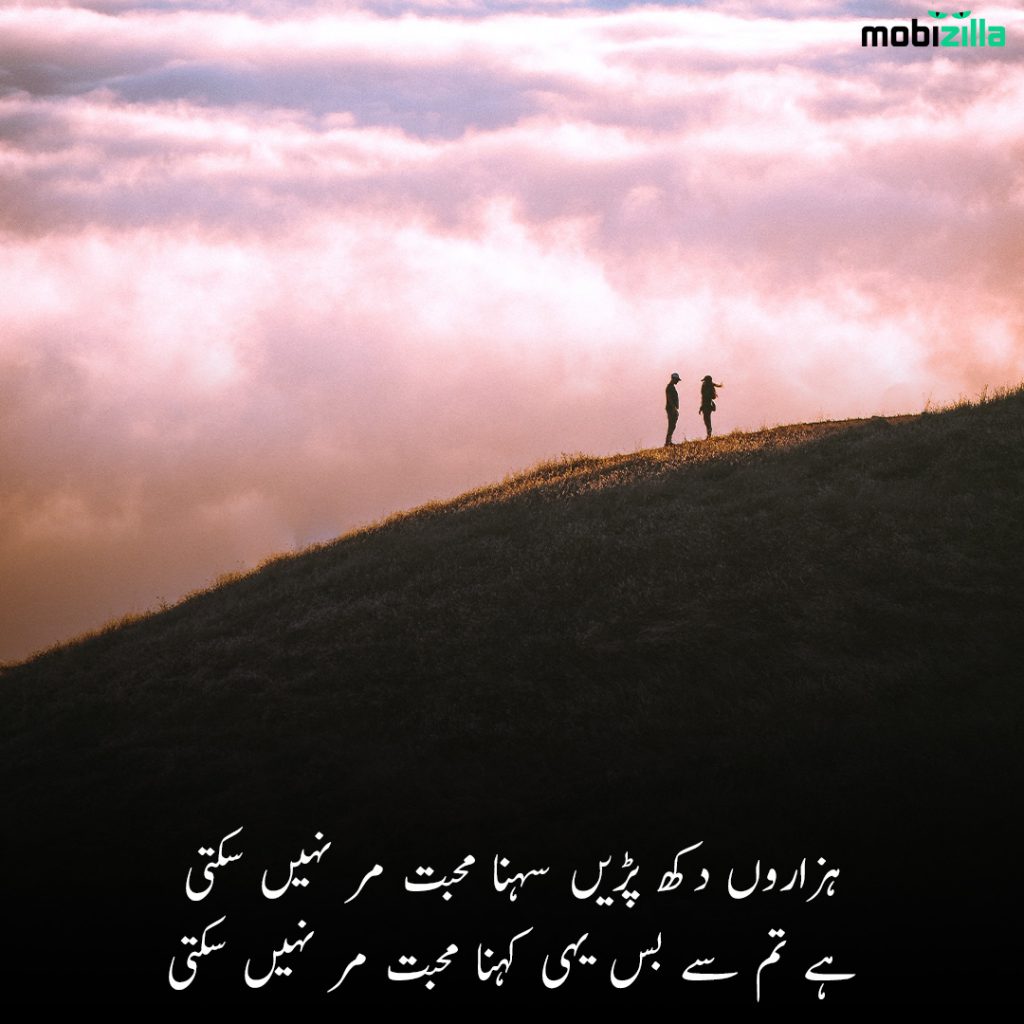 Zulam poetry
ہزاروں دکھ پڑیں سہنا محبت مر نہیں سکتی
ہے تم سے بس یہی کہنا محبت مر نہیں سکتی
2. Hazaro dukh parhe sehna muhabbat mar nahe sakhti
he tum se bs yahe kehna muhabbat mar nahe sakhti
Enduring thousands of sorrows, love cannot die
That's all I can say to you, love can't die
zulm poetry in urdu
تم ظلم کرتے ہو اس طرح
.جیسے کے میرا کوئی خدا نہیں
3. Tum zulam karte ho es tarah
jese kai mera koi khuda nahe
You do injustice like this
Like I have no god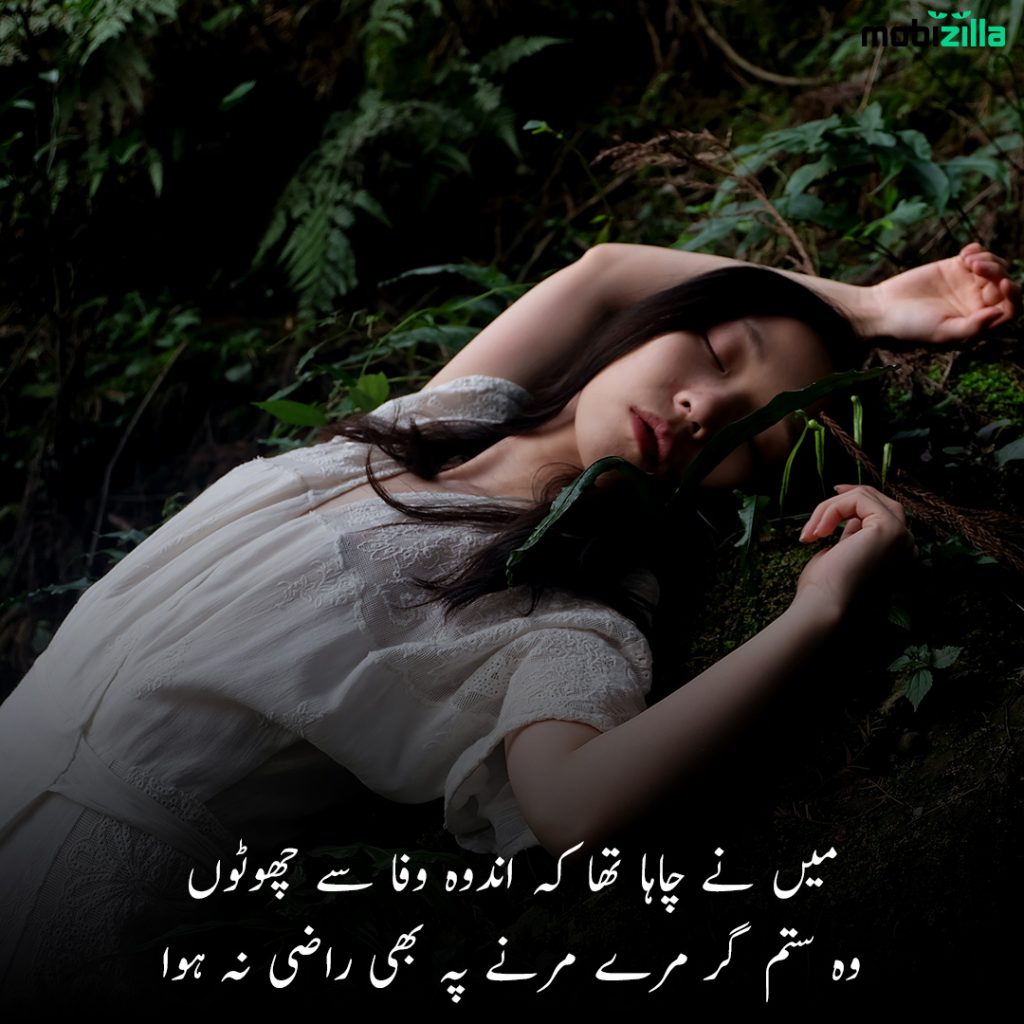 Zulm ki inteha shayari
میں نے چاہا تھا کہ اندوہ وفا سے چھوٹوں
وہ ستم گر مرے مرنے پہ بھی راضی نہ ہوا
4. Mai ne chaha ta kai and wo wafa se chuto
wo sitam ghar mare marne pe be razi na howa
I wanted to be less than sad
He did not even agree on my death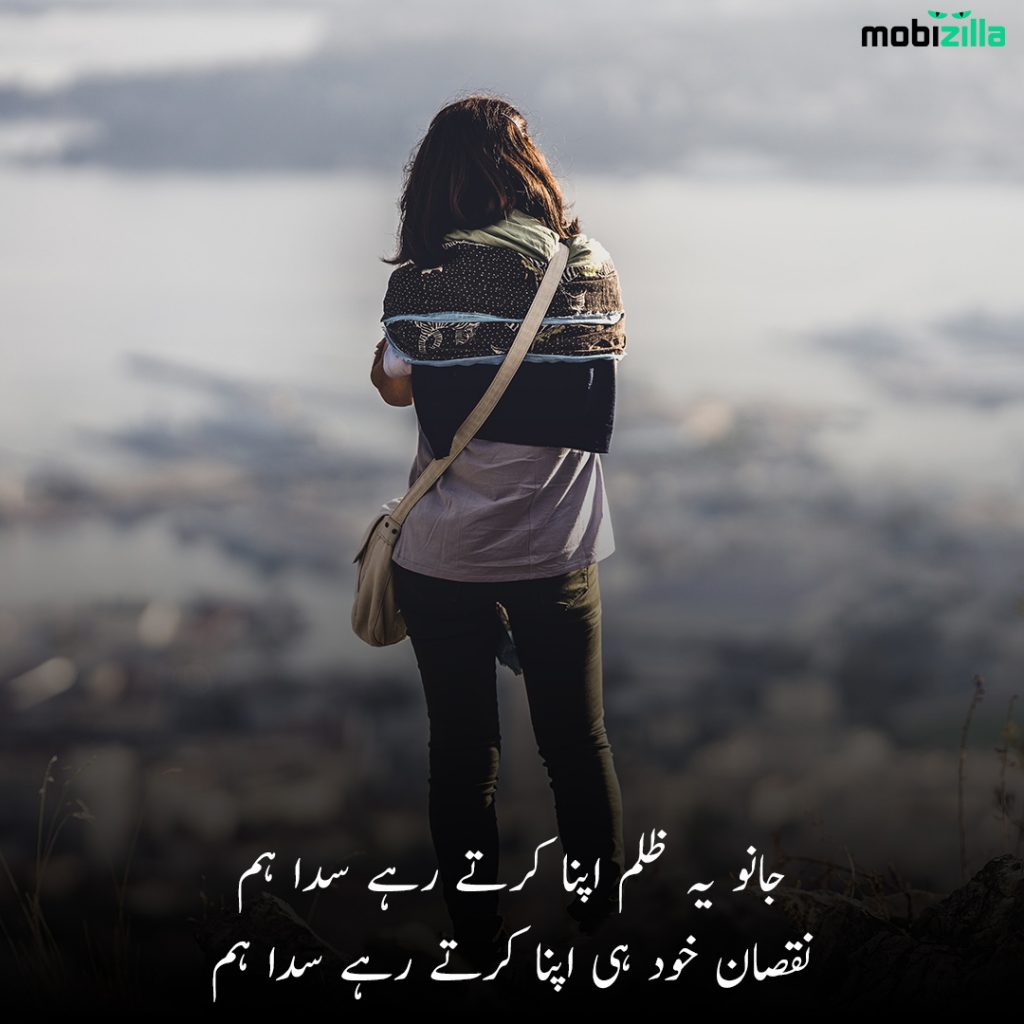 Zulm ke khilaf shayari in urdu
جانو یہ ظلم اپنا کرتے رہے سدا ہم
نقصان خود ہی اپنا کرتے رہے سدا ہم
5. Janoo ye zulam apna karte rahe sada hum
nuksan khud he apne karte rahe sada hum
Know that we have always adopted this oppression
We always do our own harm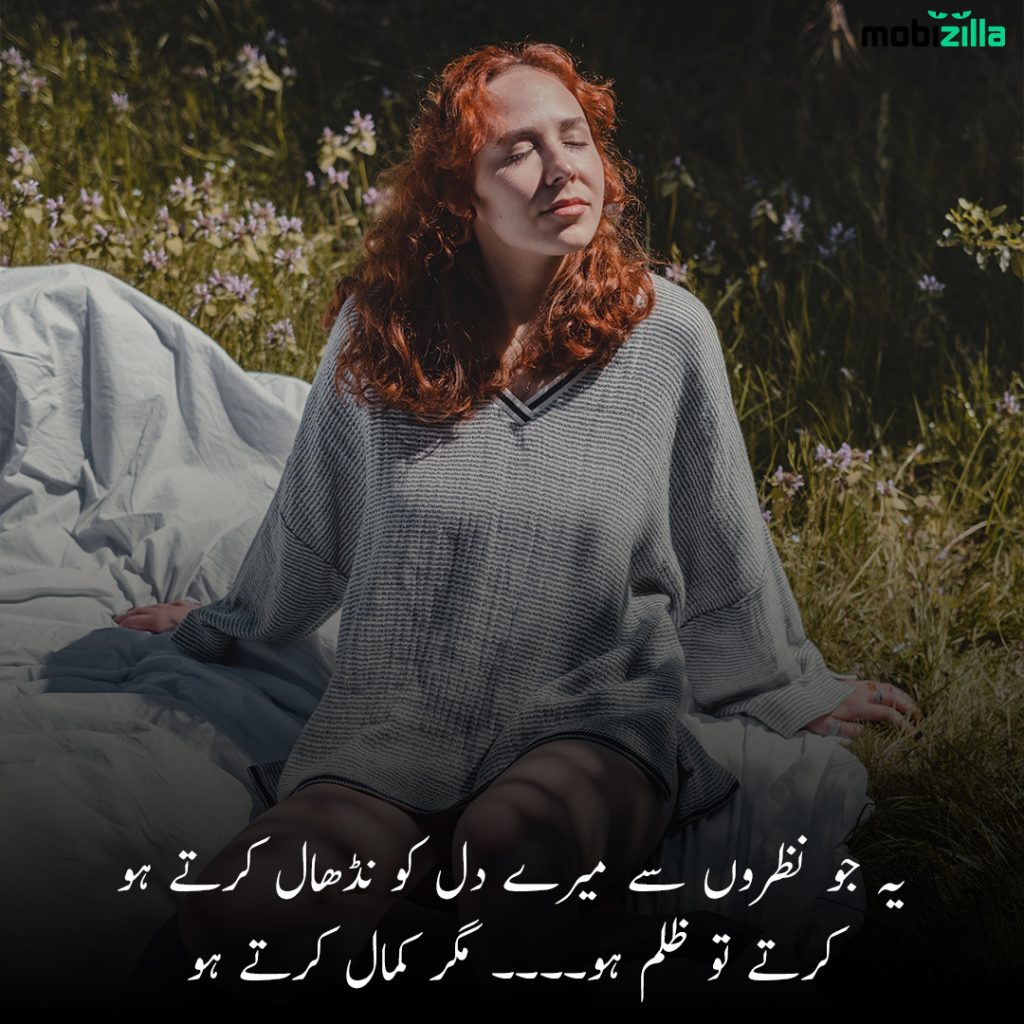 Poetry on zulm
یہ جو نظروں سے میرے دل کو نڈھال کرتے ہو
کرتے تو ظلم ہو۔۔۔۔ مگر کمال کرتے ہو
6. Ye jo nazro se mare dil ko nidhal karte ho
Karte to zulam ho magar kamal karte ho
These are the eyes that weaken my heart If you do,
it will be cruel … But you do great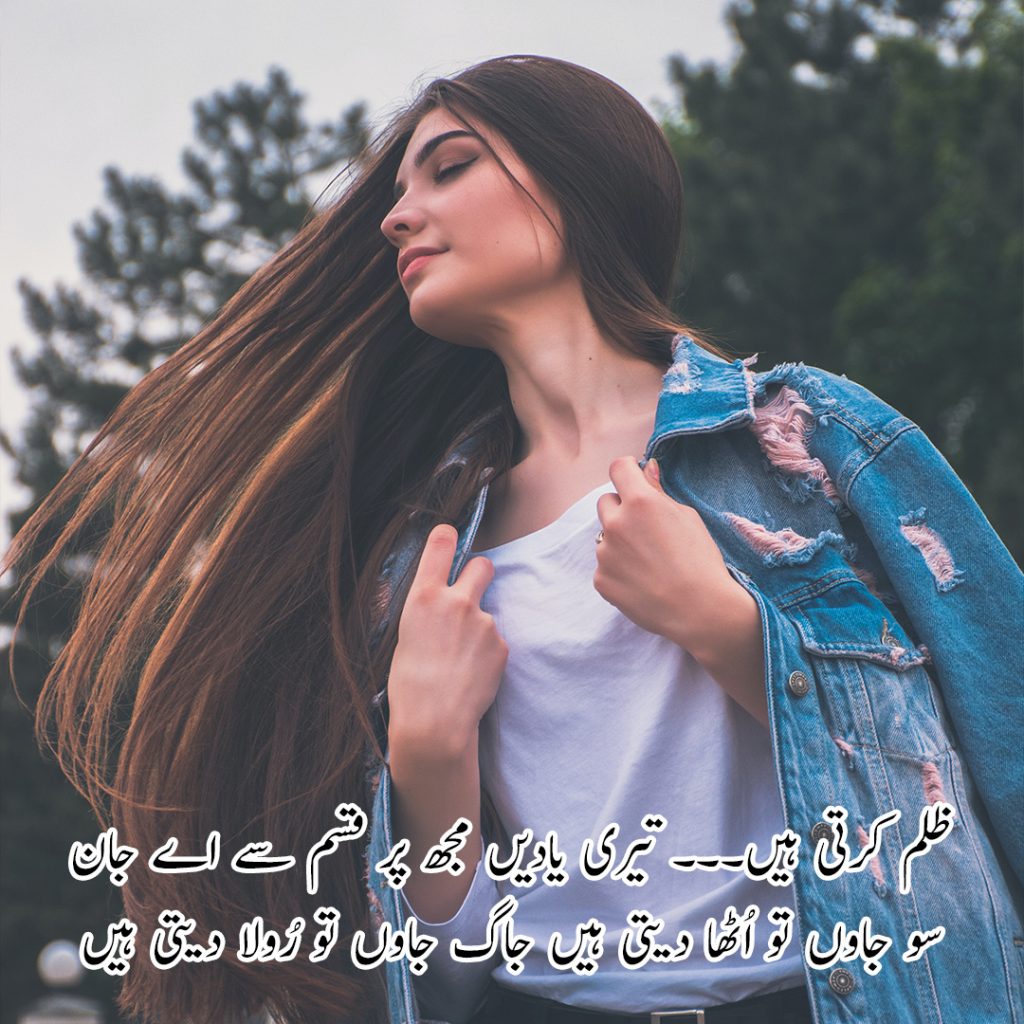 zulm par shayari in urdu
ظلم کرتی ہیں۔۔۔ تیری یادیں مجھ پر قسم سے اے جان
سو جاوں تو اُٹھا دیتی ہیں جاگ جاوں تو رُولا دیتی ہیں
7. Zulam karte he teri yadee muj par qasm se a jan
so javo to utha dete he jaag javo to rula deti he
Oppress … I swear by your memory, my dear
So when I go, they pick me up. When I wake up, they cry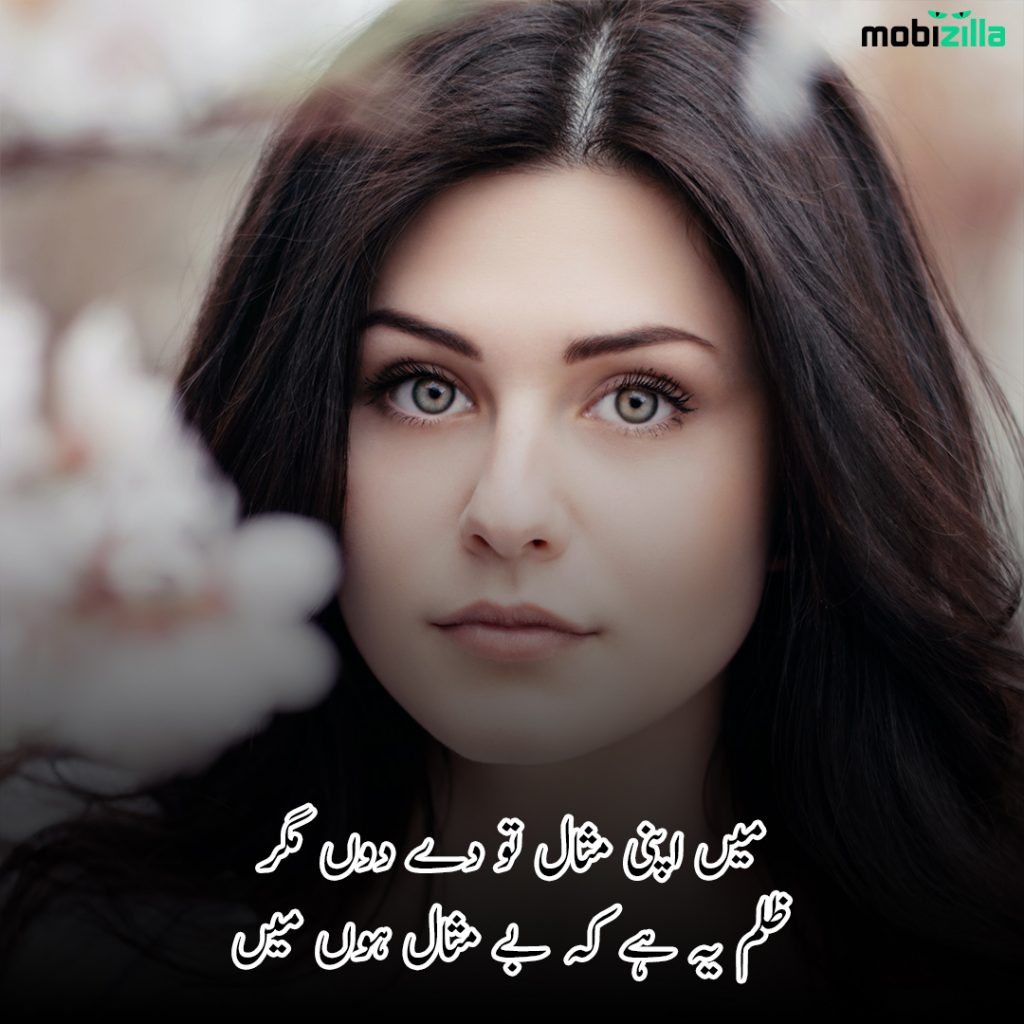 Shayari on zulm in urdu
میں اپنی مثال تو دے دوں مگر
ظلم یہ ہے کہ بے مثال ہوں میں
8. Mai apni misal to de do magar
Zulam ye he kai be misal ho mai
Let me give you an example
The injustice is that I am unparalleled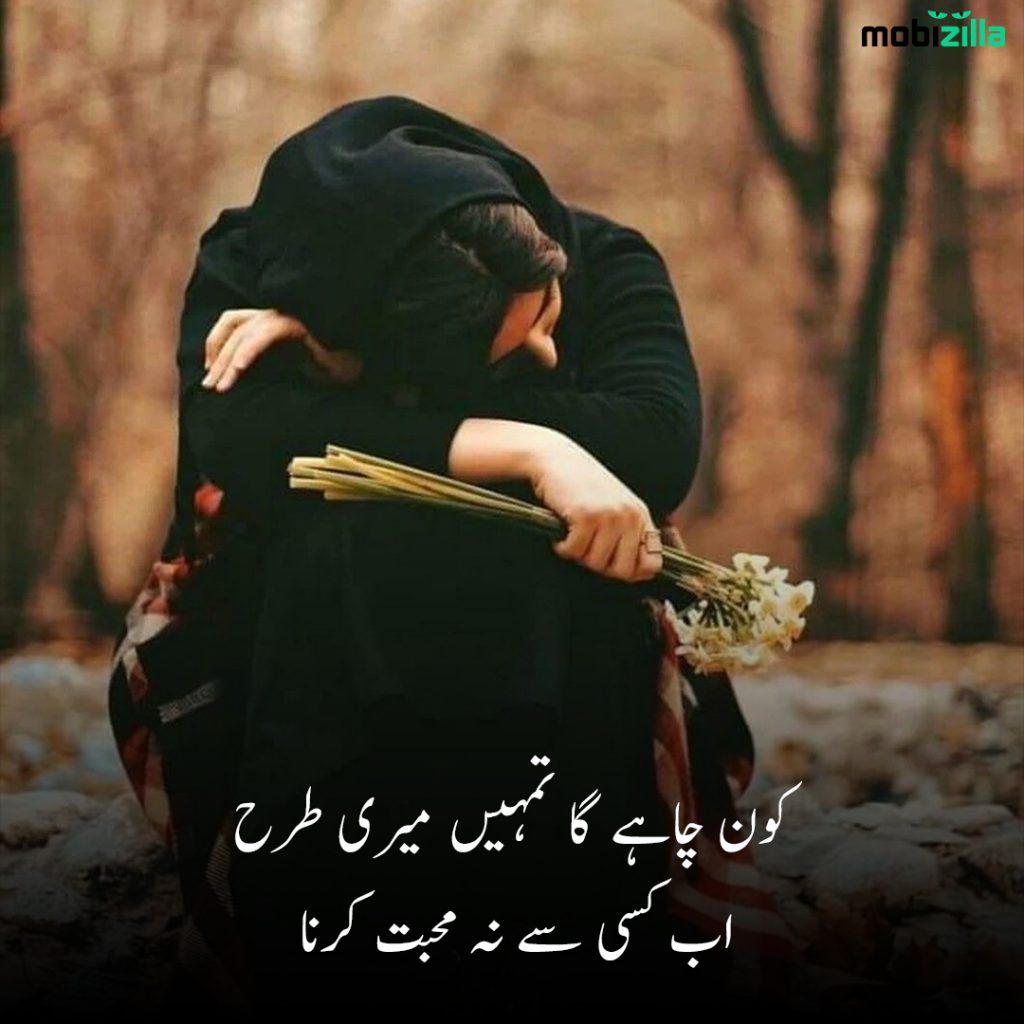 9.
کون چاہے گا تمہیں میری طرح اب
کسی سے نہ محبت کرنا
kon chahega tumhay marey tarah
ab kesay na muhabat karna
Who wants you like me
Don't love anyone anymore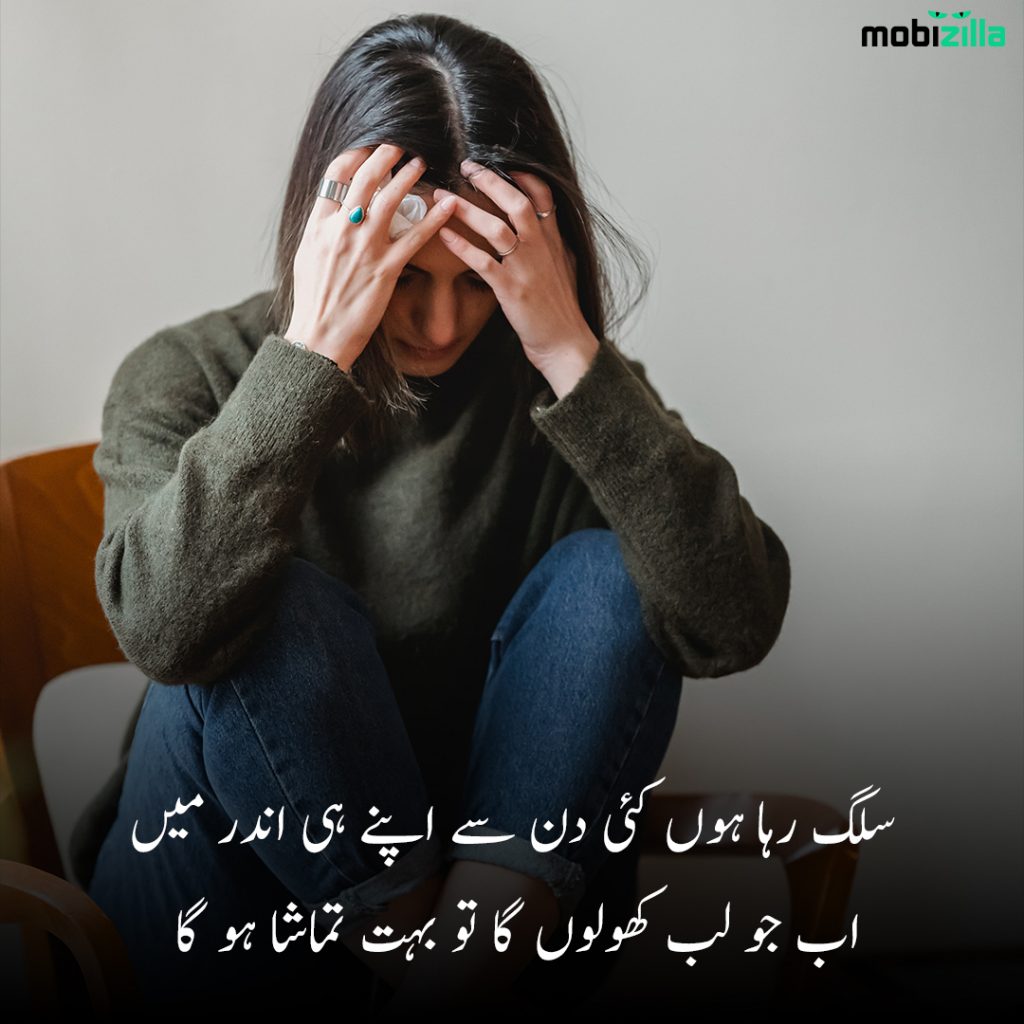 10.
سلگ رہا ہوں کئی دن سے اپنے ہی اندر میں
اب جو لب کھولوں گا تو بہت تماشا ہو گا
sulag raha hn kai din say apnay he andhar may
ab jo lub kholunga ga tho bahat tamasha hoga
I have been burning inside myself for many days
Now, if I open my mouth, it will be a spectacle
Follow us on instagram
Follow us on Facebook