Chai (tea) is the essential component of every oriental family. We drink it in the morning as well as in the afternoon. But there is a unique quality attached with the chai; it can take you into nostalgia. We see it quite often in movies and dramas that when the protagonist is feeling down and sitting alone, he/she must have a cup of tea in their hands. The same idea is also portrayed in Chai poetry. We have collected for you some great lines on chai poetry.
If you like this post of chai poetry, we bet you will also other post on our page including, love poetry, sad poetry, poetry on beauty, eyes poetry, friendship poetry, bewafa poetry attitude poetry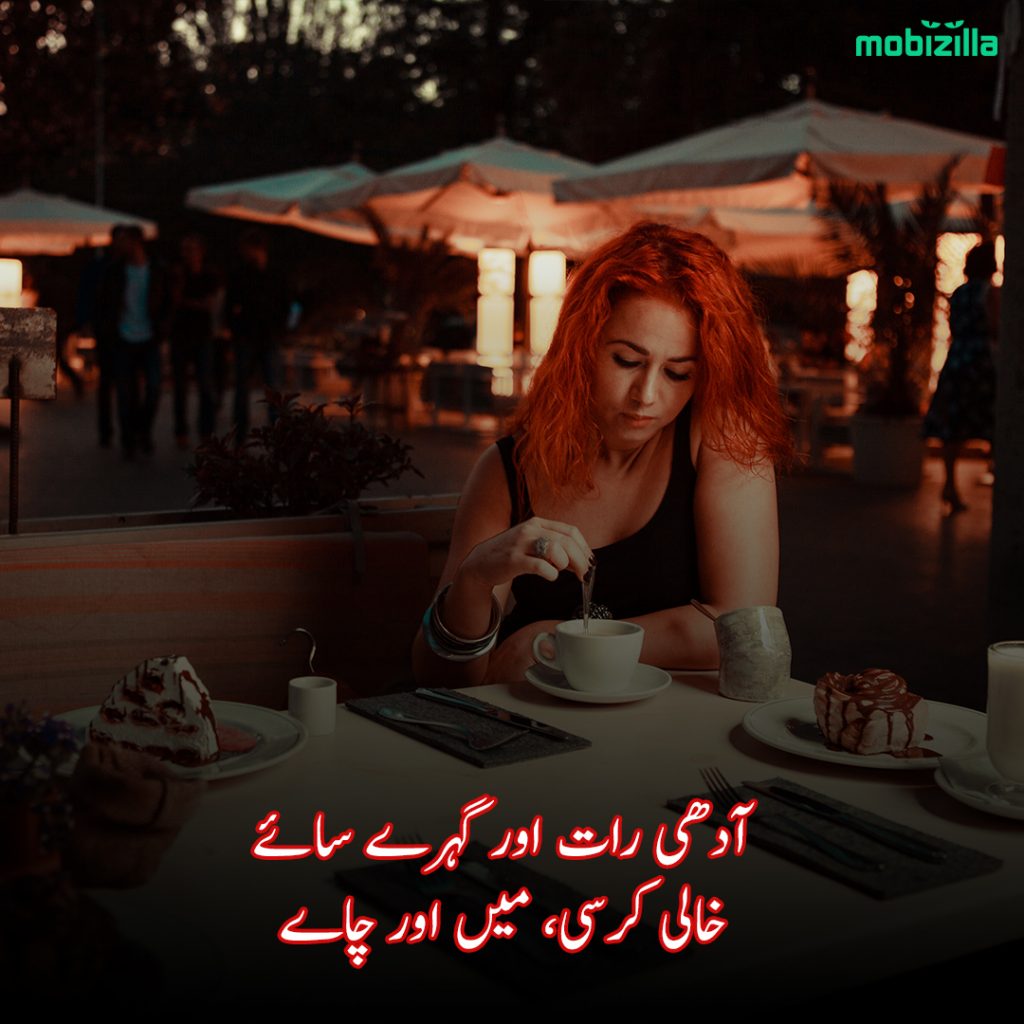 Chai poetry in Urdu
1.
آدھی رات اور گہرے سائے
خالی کرسی، میں اور چاے
Adhi raat or gehre saye
khali khursi mai or chaye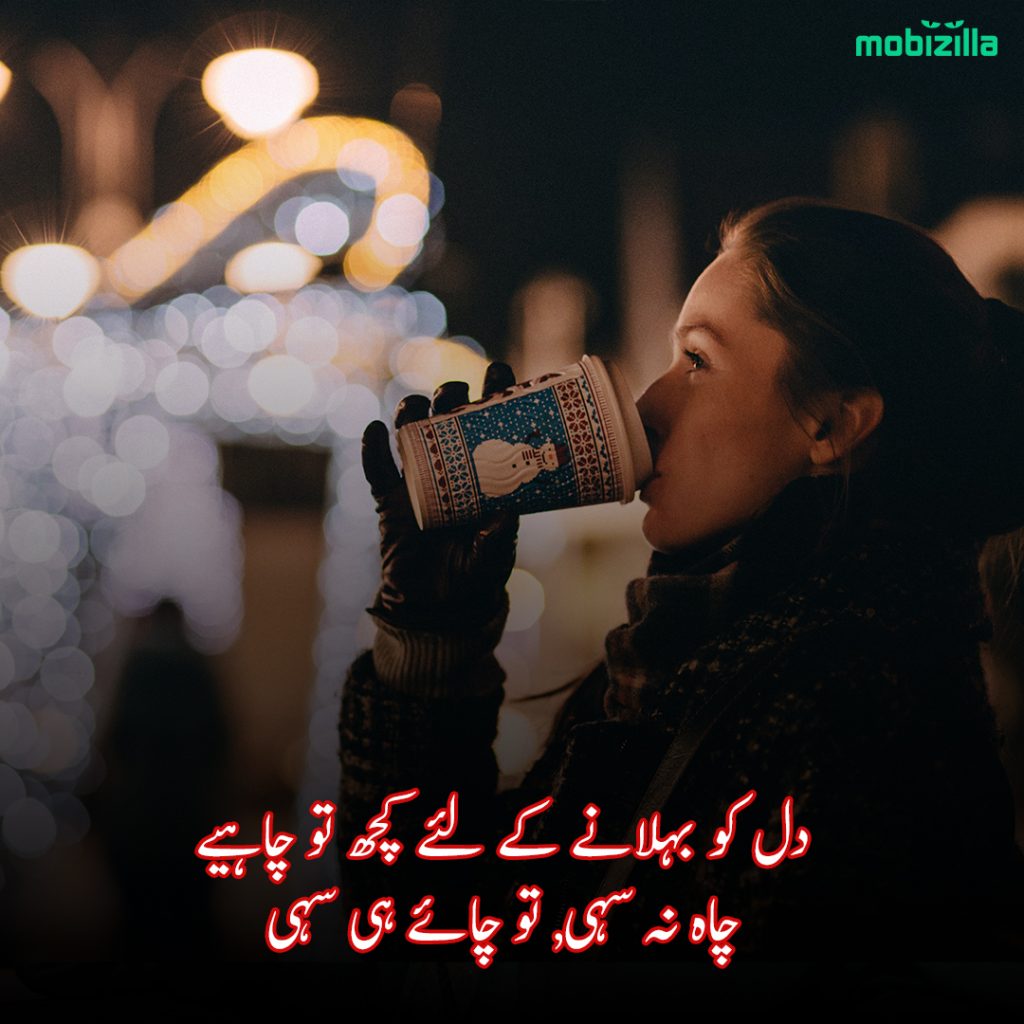 Tea poetry in urdu text
2.
دل کو بہلانے کے لئے کچھ تو چاہیے چاہ نہ سہی, تو چائے ہی سہی
Dil ko behlane kai liye kuch to chaeye
chah na sahe tou chaye chaeye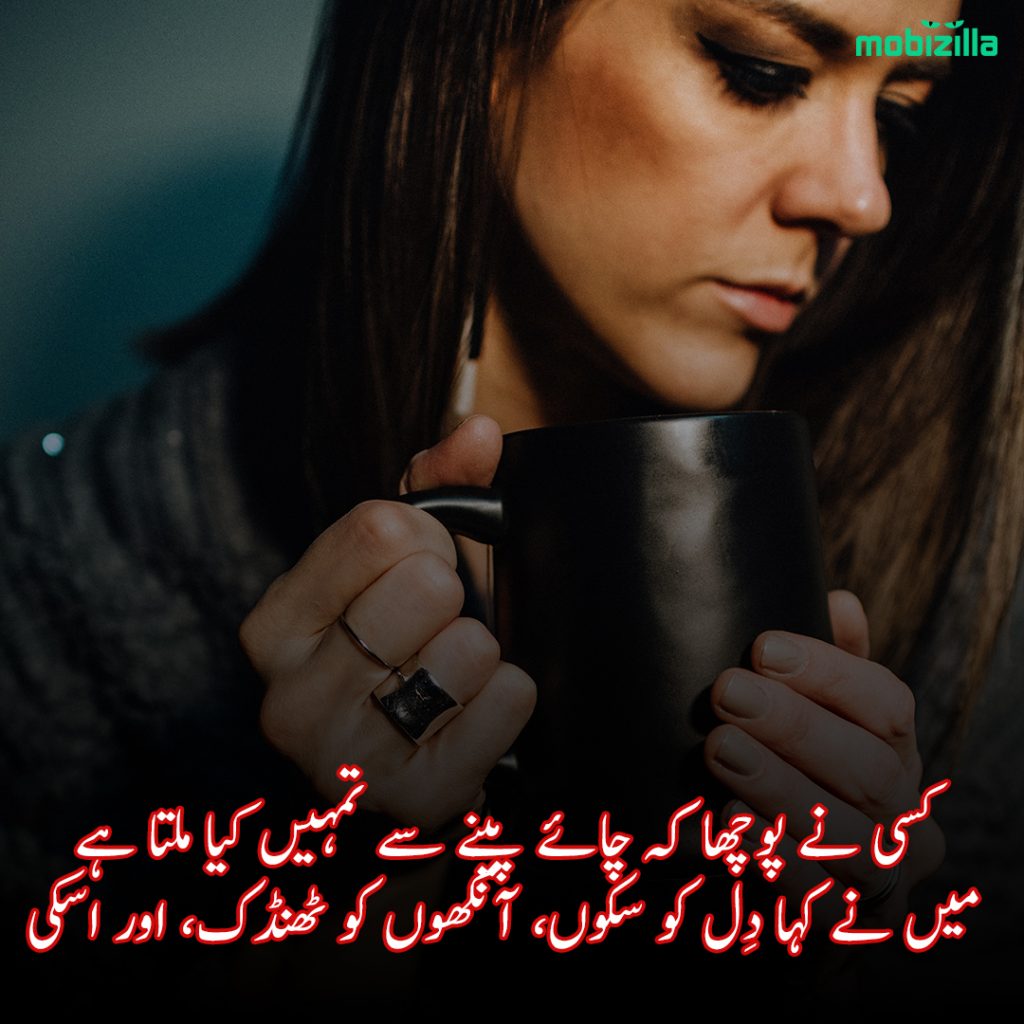 Chai poetry in Urdu text sms
3.
"کسی نے پوچھا کہ چائے پینے سے تمہیں کیا ملتا ہے
میں نے کہا دِل کو سکوں، آنکھوں کو ٹھنڈک، اور اسکی یادیں
Kisi ne pocha kai chaye pene se tumhe kia milta he
Mai ne kaha dil ko sakoon, ankooh ki tandak, or uski yadee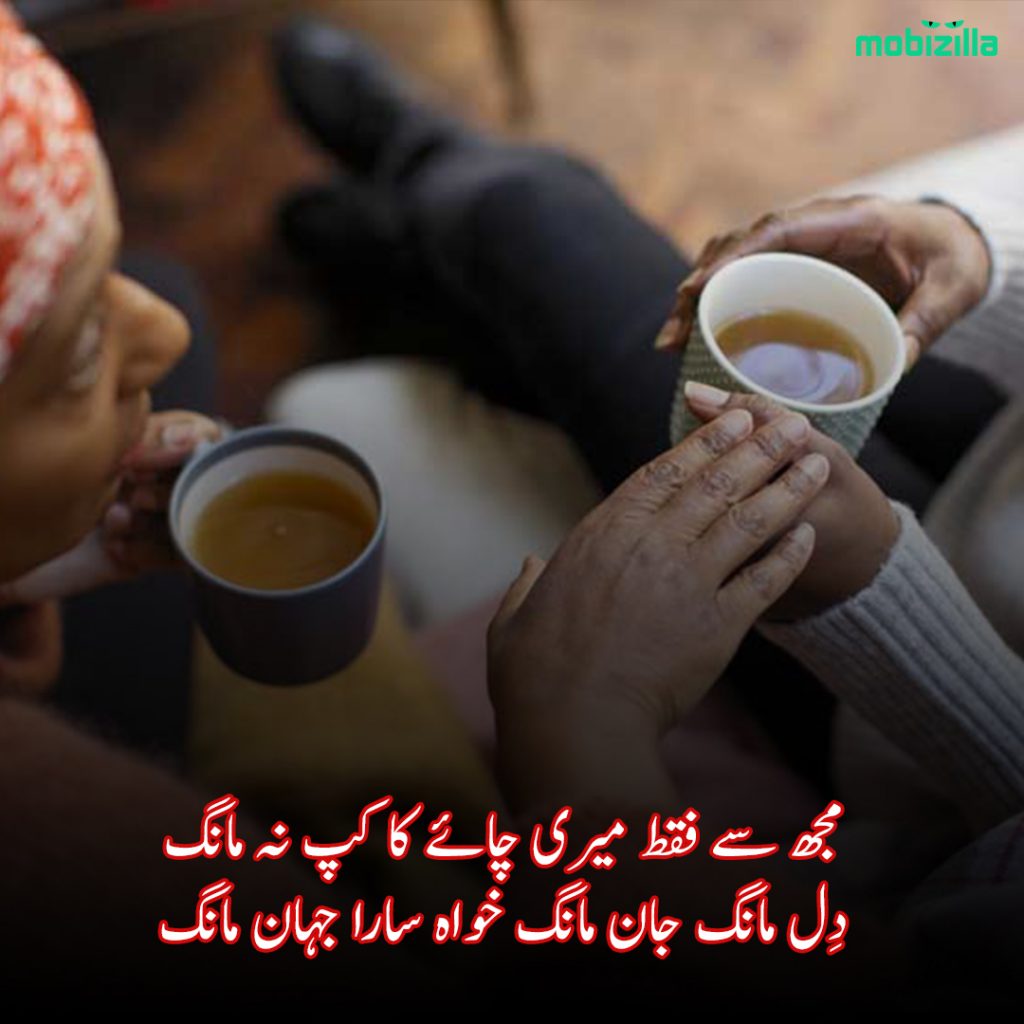 Chai quotes in urdu
4.
"مجھ سے فقط میری چائے کا کپ نہ مانگ
دِل مانگ جان مانگ خواہ سارا جہان مانگ
Muj se faqat meri chaye ka cup na mang
Dil mang jan mang khwa sara jahan mang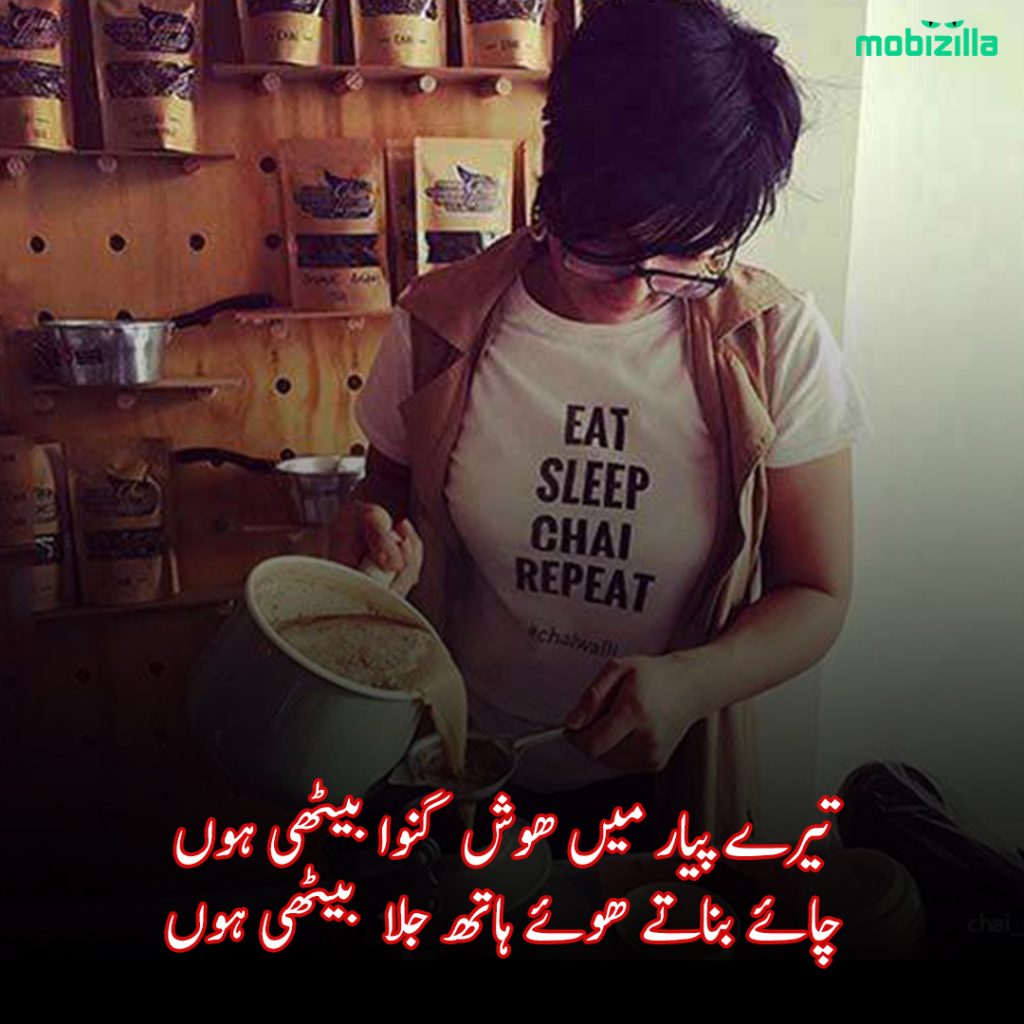 Tea quotes in urdu
5.
تیرے پیار میں ھوش گنوا بیٹھی ہوں
چائے بناتے ھوئے ہاتھ جلا بیٹھی ہوں
Tere pyaar mai hosh gunwa bete ho
chaye banate howe hath jala bete ho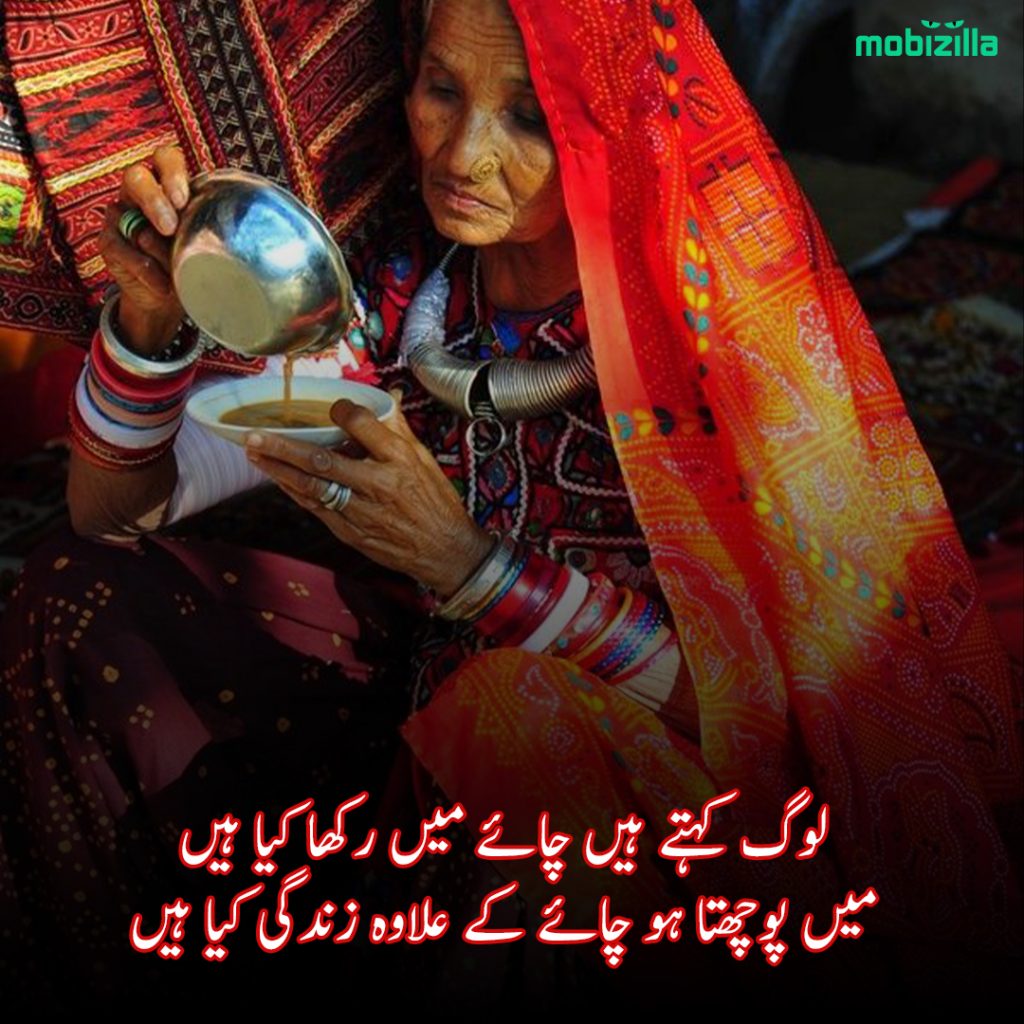 Chaye tea poetry in urdu
6.
لوگ کہتے ہیں چائے میں رکھا کیا ہیں
میں پوچھتا ہو چائے کے علاوہ زندگی کیا ہیں
Log kehte he chaye mai rakha kia he
Mai pochta ho chaye kai elawa zindage kia he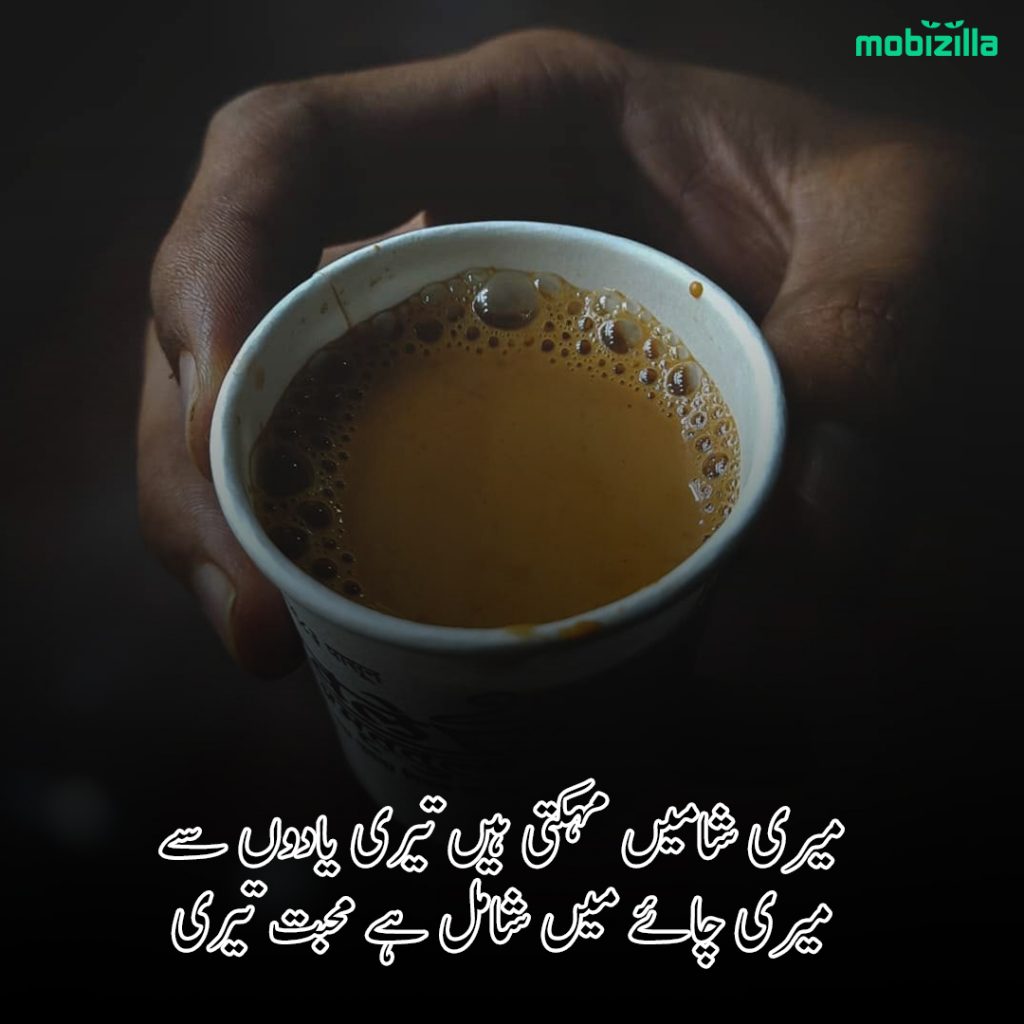 Chai ka cup poetry
7.
میری شامیں مہکتی ہیں تیری یادوں سے
میری چائے میں شامل ہے محبت تیر ی
Meri shame mehakti he teri yado se
Meri chaye mai shamil he muhabbat teri
Follow us on instagram
Follow us on Facebook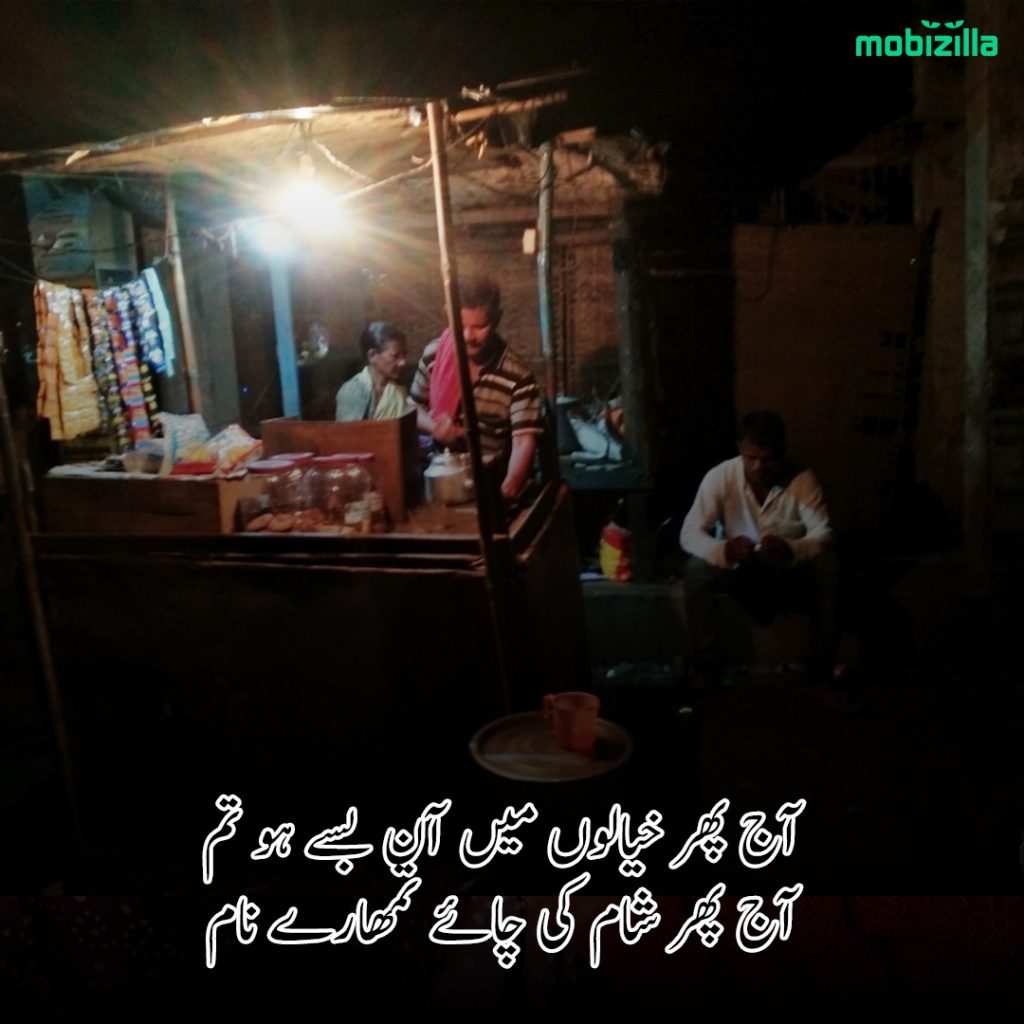 Chai poetry in Urdu text sms
8.
آج پھر خیالوں میں آن بسے ہو تم
آج پھر شام کی چائے تمھارے نام
Aj phir khayalo mai aan base ho tum
Aj phir sham ki chaye tumhare naam
Shayari on chai in urdu
9.
چائے میں شکر نہیں تو پینے کا کیا مزہ
زندگی میں دوست نہیں تو جینے کا کیا مزہ
Chaye mai shakar nahe tou pene ka kia maza
Zindage mai dost nahe tou jene ka kia maza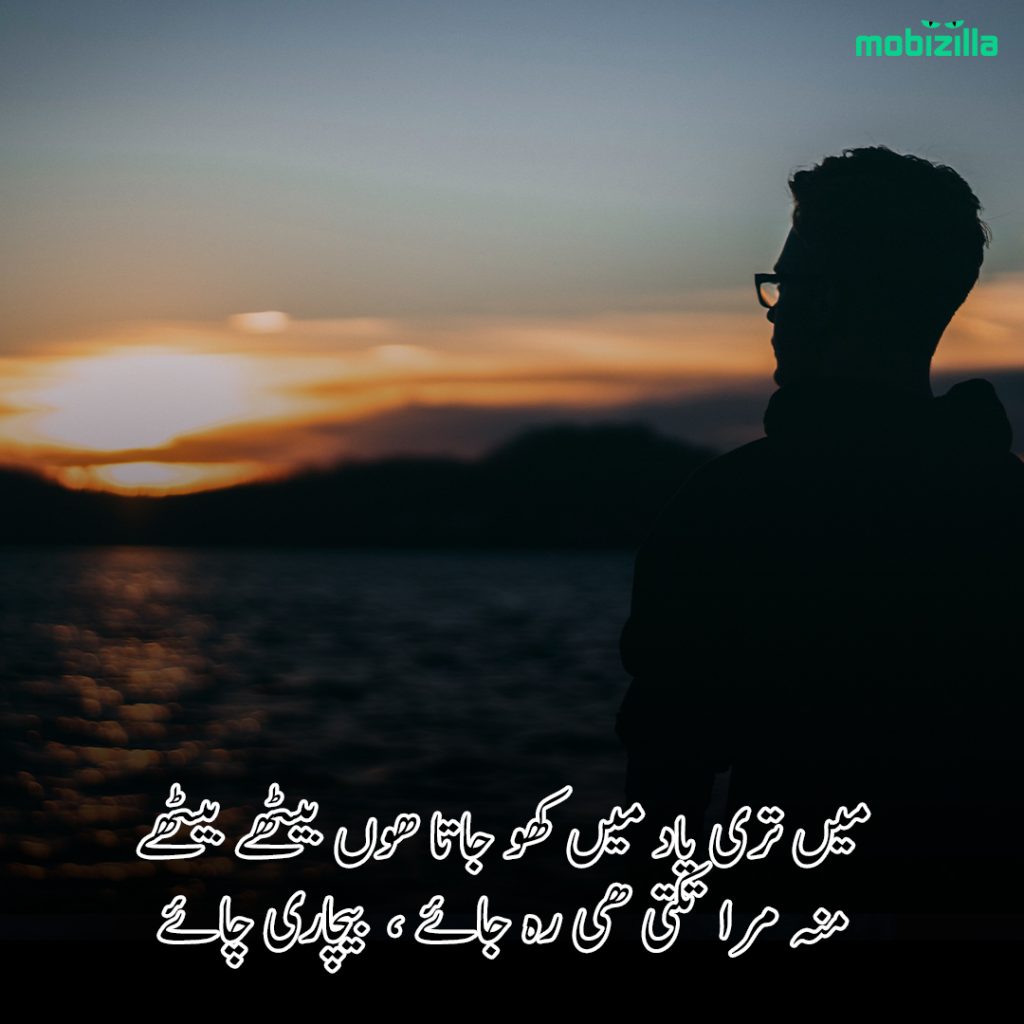 Chai Shayari
10.
میں تری یاد میں کھو جاتا ھوں بیٹھے بیٹھے
منہ مرا تکتی ھی رہ جائے ، بیچاری چائے
Mai teri yad ma koh jata ho bete bete
Mouh mera takhti he reh jaye bichari chaye