From the dawn of time till the present, man has always created and used jewellery to signify social position and significance, as well as membership in a particular family, tribe, or group. Even though there are now many more reasons to wear jewellery, the fundamental concept has not changed. A great technique to display social standing is via jewellery. In Pakistan the story is not different. Jewellery is considered a status symbol and also a nessacitiy as it is part of Pakistani culture to gold jewelry to thier daughters in weddings. To cater to this need, there are several top jewellery brands in Pakistan  providing a wide variety of jewellery accessible for any sort of person, big or tiny, inexpensive or very costly.
Although jewelry brand in Pakistan alone doesn't matter much, some brands have been established for decades while others are almost unknown. Instead, what counts is the value they provide. And if that value grows over time, you can be sure that the brand in question is among the finest in its industry.
Check out the top 10 jewellery brands in Pakistan for individuals who respect quality workmanship, tradition, and long-term worth:
Top Jewelry Brands and Jewelers in Pakistan:
1. Damas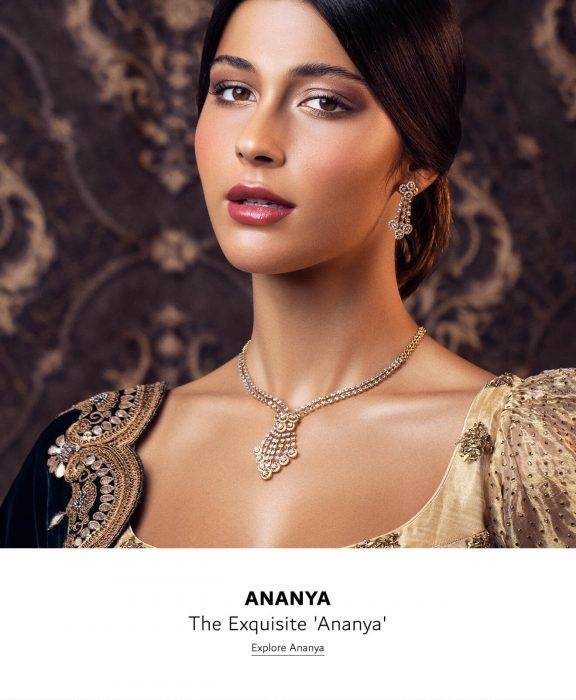 One of the most popular jewellery brands in Pakistan and the Middle East is Damas. It's interesting how they make really beautiful, detailed, and eye-catching jewellery. Furthermore, unlike other companies, Damas has a variety of brands under its roof to display a variety of jewellery accessory categories.
They have many brands, including OneSixEight, Vera, and ForeverMark. While Vera has some stunning semi-precious stone rings and earrings, 168 has the trendy diamonds you're looking for. Notably, ForeverMark offers exquisite vintage diamond and gold jewellery for significant life occasions.
2. Hanif Jewellers

For those seeking outstanding jewellery and exquisite timepieces, Hanif Jewellers is a luxurious stop. Hanif Jewellers, which was established more than 40 years ago, is a well-known brand in jewelry business. Their artwork is exquisite, distinctive, and speaks volumes about elegance and excellence.
Amazing gold jewellery, a lovely diamond collection, and a gemstone collection are all there. You may select from their striking jewellery or complex everyday accessories. simply to change one's attire according on the situation.
3. Tesoro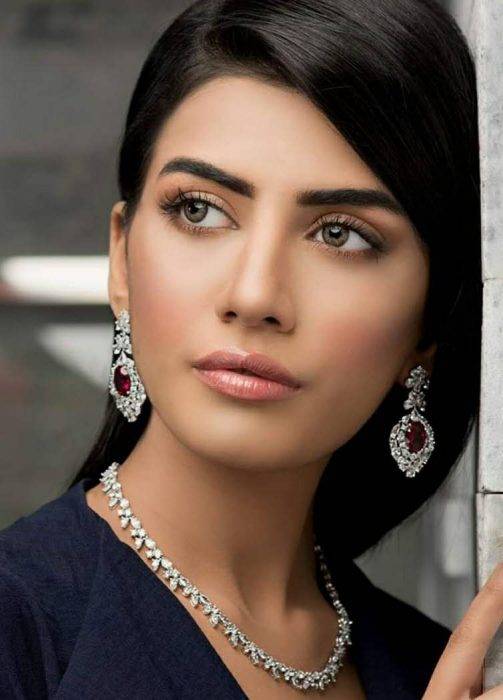 Tesoro, provides not only excellent designed jewellery but also offers a broad range of purses, clutches, sunglasses, and nightwear demonstrating a one-stop shop for ladies all over the globe. The unparalleled product quality is a distinctive advantage of the company that makes Tesoro stands out from the crowd. You may opt for traditional with Ladies Ethnic Earrings from Tesoro. Their Mughal-era inspired ethnic jewellery for ladies has established a threshold in ageless classiness which is above any currently created feminine jewellery. Those who get to wear on such gorgeous things prefer to radiate and transmit the atmosphere of eternal elegance and charm.
4. ARY Jewelers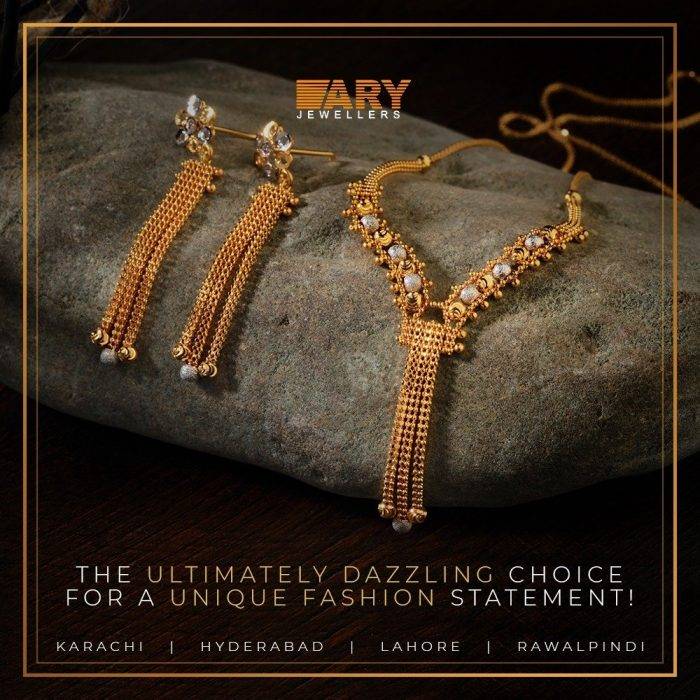 Whether it's gold patterns made of 18, 20, or 22 Karats, ARY Jewelers has it all! At ARY Jewelers, you may discover any jewellery item that is on par with a work of art, whether you're seeking for exquisitely made lockets, earrings, rings, or necklaces. Unparalleled designs created with passion and emotion are constantly available on shelves for customers to purchase. ARY Jewelers is Pakistan's first online gold retailer whose reliability is certain and who offers exquisite designs and jewellery of the highest caliber for shipping to jewellery enthusiasts. Due to their dependability and established brand image, even many celebrities choose ARY jewellers above many other jewellery manufacturers. They say that ARY Jewelers are the unrivaled kings of jewellery and gold. Their creations communicate excellence, superiority, and grace. They have the finest type of gold on earth, thus the caliber of their goods is unquestionable.
5. Almas top jewelry brands in Pakistan

The family-owned company Almas has been in operation for more than 40 years. The brand reportedly started in Lahore in 1978 and is now now available in Dallas, Texas (USA).
Almas won everyone over by selling fine Pakistani jewellery. They stand out for their traditional Pakistani wedding 3-piece bridal sets and Jahez sets, in particular. Among other items, you may discover large gold necklaces, chokers, and dangling earrings. On the other hand, you may also discover exquisite bracelets, rings in many styles, and miniature gold lockets.
6. Patiala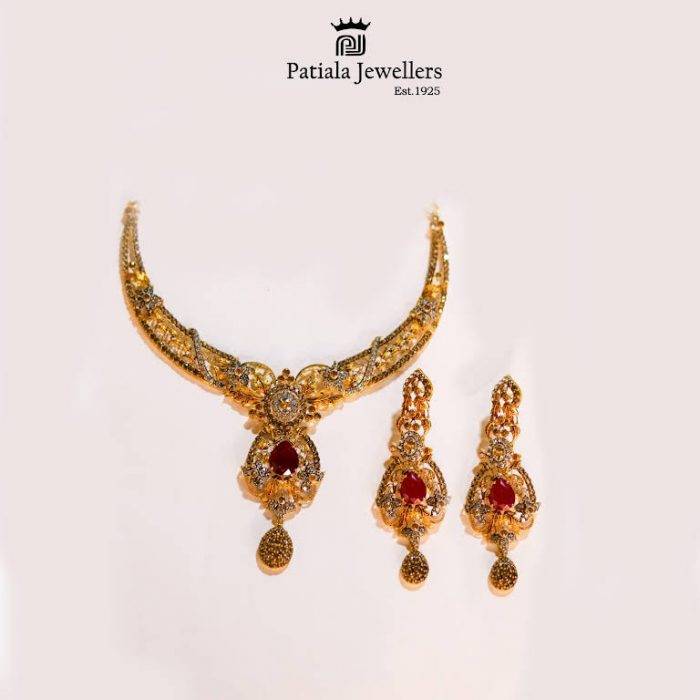 Another well-liked Pakistani jewellery retailer for all of your fashion aspirations is The Patiala House. If you want to get adorable little button earrings, matching pendants, studs, and baalian, go to Patiala on Jinnah Super Islamabad.
They feature stunning karras, bangles, earring sets, and solitaire rings. Every time I go to Islamabad, I treat myself to one of these charming little earrings. One name you can fully trust is Patiala.
7. Jewelers Afzal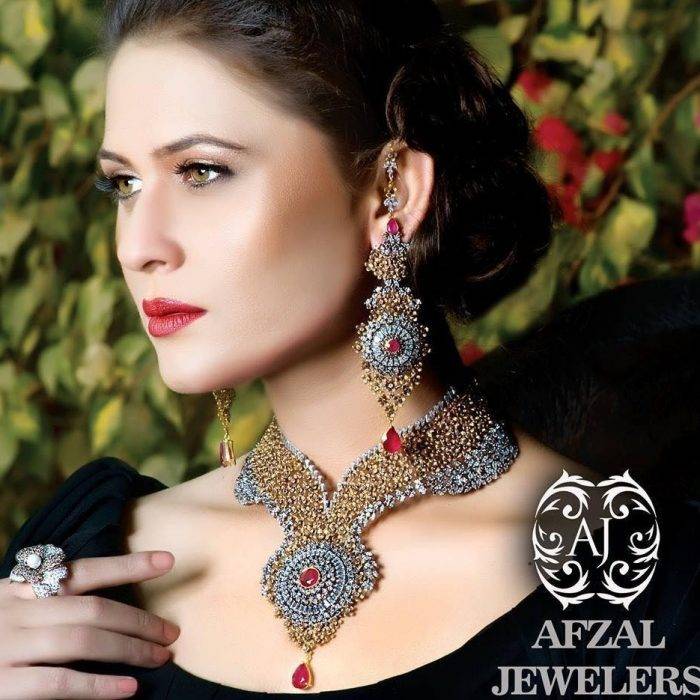 At IPPA London in 2017, Afzal Jewelers received the "Best Jewelers Award of the Year." Afzal jewelers are always there to help, whether a person requires elegant diamond jewellery or conventional wedding gold sets.
Each jewellery set is individually customized by its jewellery designer, entirely differentiating it. They are located in Gulberg, Lahore.
8. Solitaire
If you have a thing for diamonds, the moment you step inside the store, you'll be smitten. The greatest selection of diamond jewellery is found at Solitaire.
They also have a great selection, ranging from large rock diamonds to sets of little cluster diamonds. In addition, I just like their pearl cut diamond necklaces and princess cut diamond earrings.
Silver Jewelry Brands in Pakistan
1. Amna Shariff
A luxury silver jewellery business that is situated in Lahore but you may browse their website to purchase online.  Their luxury jewellery variety will enable you to improve your look with the aid of high-end distinctive ornaments made particularly to satisfy the requirements and wants of clients in the shape of heavy jewellery sets to light casual wear jewellery sets. Their jewellery is handmade and you can always visit their shop to watch their experienced artisans in work. The usage of valuable stones like Moonstone and Rose Quartz further adds to the brilliance of their creations.
2. Jewelex
Statement jewellery made of gold is not for everyone. Nobody can wear large gold earrings all the time, after all! So, for everyday wear, every female needs something shiny and silver. For someone like myself, carefully created silver jewellery that is comfortable to wear is preferred. Therefore, Jewelex comes to my aid whenever I have a need for a new silver ring or tiny silver studs.
Without a doubt, Jewelex is one of Pakistan's leading manufacturers of silver jewellery. Additionally, I have trusted them for 20 years, and throughout that time, neither their quality nor their designs have let me down. Additionally, they sell lovely gold jewellery. However, their silver jewellery is what really catches my eye.
Visit Jewelex in Jinnah Super if you're looking for adorable pearl jewellery, silver rings with sapphire stones, rubies, and emeralds (Gol Market).
3. Chandi Mahal jewellery in silver
Another name at the top of the list for silver jewellery is Chandi Mahal. This boutique, located in Karachi Nazimabad, offers both party clothing and distinctive silver jewellery. What aspect is the best? They are quite reasonably priced.
Pretty silver earrings, zircon bracelets, bangles, chooriyans, anklets, and other jewellery are available at Chandi Mahal. Whatever it is, they have it. You may see their whole jewellery inventory on their Facebook page, "Chandi Mahal Trendy Silver Jewelry Store," which is also available online.
This Concludes our List of top jewellery brands in Pakistan. If you like this post of top fashion designers in Pakistan, you should also check top clothing brands in Pakistan