There are many affordable businesses you can start in Pakistan with very little investment. I always advice people to start small judge the industry, the opportunities and threats in the industry then scale your business. The greatest way for people to make money is by starting 1 Lakh rupees investment business in Pakistan. Starting a small business requires a lot of labor, as you will be doing a lot of work by yourself, but if the investment required is low.
Many presumptions about launching a new firm with little investment are keeping many driven entrepreneurs at bay. A freshly founded, often small-scale corporation is referred to as a "start-up". According to studies, 20% of new businesses fail in their first year, while just 50% flourish until their fifth year. Starting a business on your own is difficult. Making the initial move is the hardest thing. However, if you start getting positive results, it may provide a lot of joy and relaxation.
Here, we'll go through a list of 1 lakh rupees investment business in Pakistan that you may start.
The entrepreneurial future is bright. More and more people are favoring their businesses over employment. We will talk about several original and successful business ideas in Pakistan that just need a one lakh investment.
1 lakh rupees investment business in Pakistan
Birds Breeding: Best small business in Pakistan
It may be tough and gratifying to raise parrots. It takes time to make a profit from raising birds, and some species only reproduce once a year. Success depends on having enough housing, a healthy diet, and a clean environment since poorly maintained aviaries may quickly get infected with birds illnesses.
Finding the finest species of parrots to raise requires careful investigation. When selecting the species of birds to raise, one should take into account the environment, housing needs, breeding seasons, and the number of offspring the species typically produces each year.
After all these aspects are looked after, the next issue is how to sell these offspring. Depending on how many hatchling your birds produce, you may have several opportunities to sell your young birds. Breeders often sell in bulk to pet shops, sell to the public directly from their homes or at bird festivals or exhibitions or selling it online on websites like OLX and other social media platforms. Visit birdsology to know more about birds; what they can eat, their habits etc.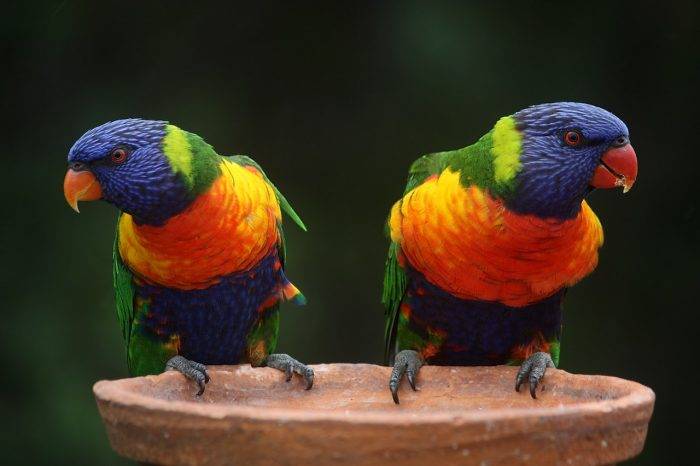 Social media marketing agency
Social media is becoming a great instrument for spreading awareness. There are tons of companies searching for your skills. If you have skills in digital marketing you can help them create marketing plans, set up and publish on their social media accounts, and grow their follower count and sales. The secret to starting this low-cost firm is knowledge, not money. If you acquire the right knowledge of social media marketing believe me you can earn a lot of money without investing much. Visit here to learn more about Branding and Digital Marketing.
E-Commerce Business in Pakistan:
E-commerce is the sale of goods via the internet using websites and social media. You may get a variety of things online, including technology, apparel, footwear, accessories, books, and many more.
You don't have to establish a physical store to do business, therefore you won't have to wait for consumers there. Rent and other bills are not a concern for you. All you have to do is set up a website to showcase your goods. you can even start an ecommerce business without your own website. there are several E-commerce platforms that charge you a small monthly fee to sell goods online, while marketplaces like Daraz allow you sell your goods for a percentage of the sale.
You can advertise and sell your products online. But to get successful in ecommerce you should get more knowledge of online practices and increase your income if you're interested in this idea for a business. You may start this business with a few men working for you on a commission basis out of a modest office.
You may contract with courier services for cash on delivery and buy goods from providers. Create banners or fliers promoting your company, then distribute them through your social media channels. About Rs. 1 lakh must be invested in this business in Pakistan.
Courier or Delivery Services business in Pakistan
In all of Pakistan's cities, the courier service industry has grown. It is a very serious business since you have to handle it carefully and make sure that the courier's packages get to their destination on schedule and without any issues.
A courier provides door-to-door delivery services for a variety of clients, restaurants, stores, hospitals, and the general public. Many workers, particularly in large metropolitan regions, have a focus on regional supply. These businesses also provide choices for same-day or one-hour delivery. Any kind of document (financial and legal), sample medical reports, food, and other items may be included in delivered packages.
You must choose the location of your courier company before you can launch it. The organization should be situated in an area with a high concentration of offices and other businesses. You need a group of delivery guys for this firm so they can pick up and deliver packages to the specified locations. The essential requirements for this firm is an efficient team and on-time delivery.
Wedding and event planning Business in Pakistan:
Event management is a lucrative and successful business to start in Pakistan. Here, we'll explain how to start an event management company for one lakh rupees.
The wedding coordinators work with you to properly arrange every wedding so that your guests will remember it for years to come. On a budget of one lakh, several wedding planners in Pakistan operate either alone or in teams.
While weddings are often performed on one day, in Pakistan they typically last two or three days. People are busy buying clothing and other things before getting married. Therefore, a wedding planner aids in the planning of the event.
To acquire customers for your wedding planning firm, you need first build a solid portfolio. Make a social media page to showcase your portfolio. Make a flyer and banner advertising as well. On all social media platforms, share this advertisement.
Also Read: Small manufacturing business ideas in Pakistan
Travel Agency Business in Pakistan:
A travel and tour firm works widely and actively in Pakistan for individual or group journeys from one place to another. Pakistanis often travel outside of the city to attend family reunions, business meetings, religious tours, and events that are of a diplomatic or personal nature.
Both domestic and foreign tourists like travelling to Pakistan's northern areas. You might start working on different trip packages and create a travel and tour company if you come from a place like that.
It's not a straightforward or uncomplicated business. When you get down to it and really think about it, you'll see that it takes a lot of labor and preparation to get a group of people there and securely return them back. Being a travel advisor or agent online is simple. You may work from home in this manner. You'll need to sell tickets online and act as an agent.
Many businesses in Pakistan charge for some popular trips, like the K2 Base Camp Trek, in order to make money. You may accomplish it as well by initially simply investing up to 1 lac rupees.
Homemade Food: 1 Lakh rupees investment business in Pakistan
This company offers home delivery of one or more dishes to the customer's door. Homemade cuisine is often favored among Pakistanis due to their growing understanding of healthy eating. As a result, starting a small business preparing meals at home requires a little capital.
You may prepare any form of cuisine, including desi food, specialty pastries, various pasta meals, or fast food. You may also sell your own cheese, milk, and butter. It depends on your financial situation and level of experience. In Pakistan, it is the ideal business idea for 1 lac rupees.
You may start this company at home with one specific cuisine, like Kabuli Polao, at a price of Rs. 1 lakh. Make a tasty and wholesome dinner to be delivered. More purchasers who rely on recommendations would come from good packaging. Create a social media page to inform these people about your services if you want your firm to have a presence online. Share your ad across all social media channels.
For your services, a delivery guy will be required. You may eventually create a delivery staff and expand your business
Fish Farming Business in Pakistan
Another lucrative business idea in Pakistan is fish farming. It may be started for as little as Rs. 1 lakh. We will look at how to effectively start up a fish farming firm in this business plan.
Preparing the land, getting two ponds, fertilizing them in two weeks, buying 500 fingerlings for each pond, and feeding them twice a day until they reach maturity at six months would be the foundation of this fish farming business. Start selling them on the market after that. After you have sold all of the previous fish, you may supply the ponds once again and restart the fertilizing and selling procedure.
Use underwater nightlights to draw a lot of insects into the water if you don't want to feed the fish. The fish will consume insects rather than food. You'll save money by feeding fish in this manner.
Fish farming in Pakistan generates a significant amount of revenue each year.
Chicken farming Business in Pakistan
In Pakistan, poultry farming is the most lucrative and ideal industry for an initial investment of one lakh. You may earn more money from it, and it is a consistent source of revenue. It may provide money all year round and is not seasonal. Between 6 and 8 months, chickens begin to produce eggs, and you may make money simply by selling the eggs. At the same time, broilers generate money in only 6 to 10 weeks. It is intended for those who are enthusiastic about raising poultry and other animals and who have experience with farming and farm living.
The selection of the manufacturing type is crucial for the launch of this business. For the production of meat, you may use broiler chickens. The location of the chicken farm is crucial. You should choose a location that is advantageous for your farm and has all the essential amenities.
The two most crucial components of poultry production are transportation networks and medical facilities. The primary pieces of poultry farming equipment are cages, nests, crates, ventilation systems, and feeders. There are several types of chicken feed available on the market.
Final Words on 1 Lakh rupees investment business in Pakistan
Good marketing and operational plans are crucial for the success of any business. If you have strong marketing abilities, you can effectively expand your business. Your motivation to create more will increase if you can readily sell your goods in the market.
You now know that there are several businesses that you may start with only one lakh rupees investment in Pakistan. If you launch a firm and use effective business techniques, you will be able to make substantial earnings.