In this post we have have collected for you the top Naseeb Poetry in Urdu. We hope you enjoy it, and if you enjoy it, please do share it with your friends.
If you like this post of Naseeb Poetry, we bet you will also like other post on our page including, love poetry, sad poetry, zulf poetry, dhoka poetry, muskurakat poetry, zindagi poetry, intezar poetry, yaad poetry, barish poetry, waqt poetry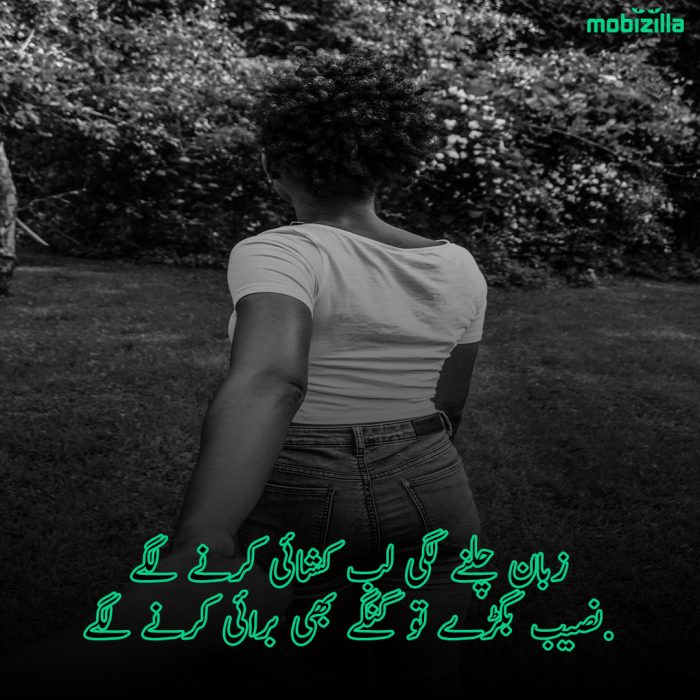 naseeb-poetry
زبان چلنے لگی لب کشائی کرنے لگے
نصیب بگڑے تو گنگے بھی برائی کرنے لگے.
—<<>>—
Zuban chalnay lagi lab kashie karne lagay
Naseeb bagray to gange bhi braie karne lagay
—<<>>—
The tongue began to move and the lips began to open
When the fortunes deteriorated, the Ganges also began to do evil.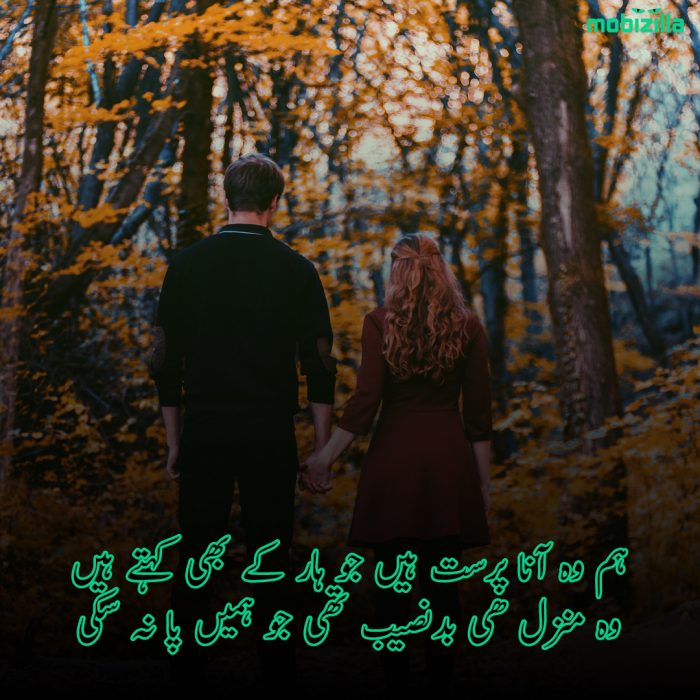 naseeb-poetry-in-urdu
ہم وہ آنا پرست ہیں جو ہار کے بھی کہتے ہیں
وہ منزل ھی بدنصیب تھی جو ہمیں پا نہ سکی
—<<>>—
Hum Woh Aana Parast Hain Jo Haar Ke Bhi Kehte Hain
Woh Manzil Hi Badnaseeb Thi Jo Hamein Pa Nah Saki
—<<>>—
We are the egoists who say defeat
That destination was the unfortunate one we couldn't find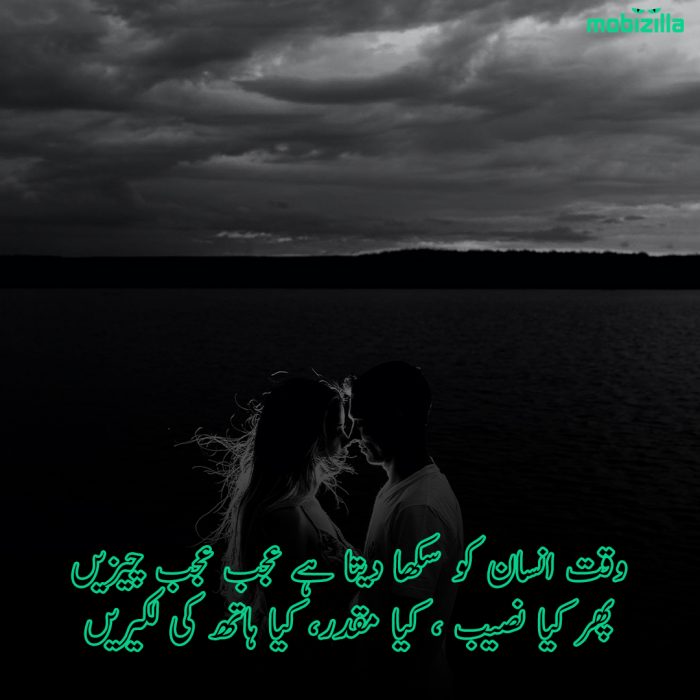 naseeb-quotes-in-urdu
وقت انسان کو سکھا دیتا ہے عجب عجب چیزیں
پھر کیا نصیب ، کیا مقدر، کیا ہاتھ کی لکیریں
—<<>>—
Waqt Insaan Ko Sikha Deta Hai Ajab Ajab Cheezein
Phir Kya Naseeb, Kya Muqaddar, Kya Haath Ki Lakerain
—<<>>—
Time teaches man wonderful things
Then what destiny, what destiny, what hand lines

Naseeb-Shayari-Urdu
"نہ ہوا تو مجھے نصیب تو کیا
میں ہی اپنے نہ تھا مقدر میں"
—<<>>—
Na howa to mujay naseeb to kiya
Main hi apne na ta muqadar main
—<<>>—
If not, what happened to me?"
I was not in my destiny "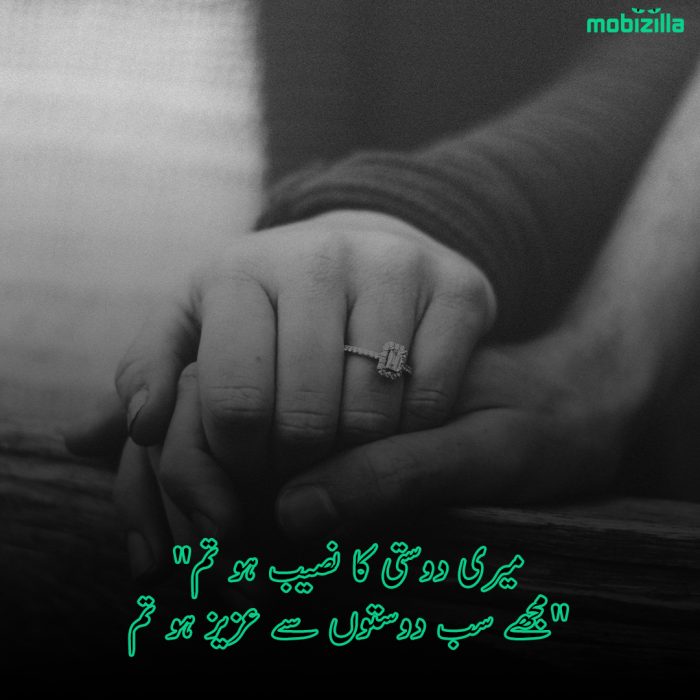 naseeb-poetry-sms
"میری دوستی کا نصیب ہو تم
مجھے سب دوستوں سے عزیز ہو تم"
—<<>>—
Meri dosti ka naseeb ho tum
Mujhay sub dosto sia aziz ho tum
—<<>>—
You are my friend
I love you all dear friends "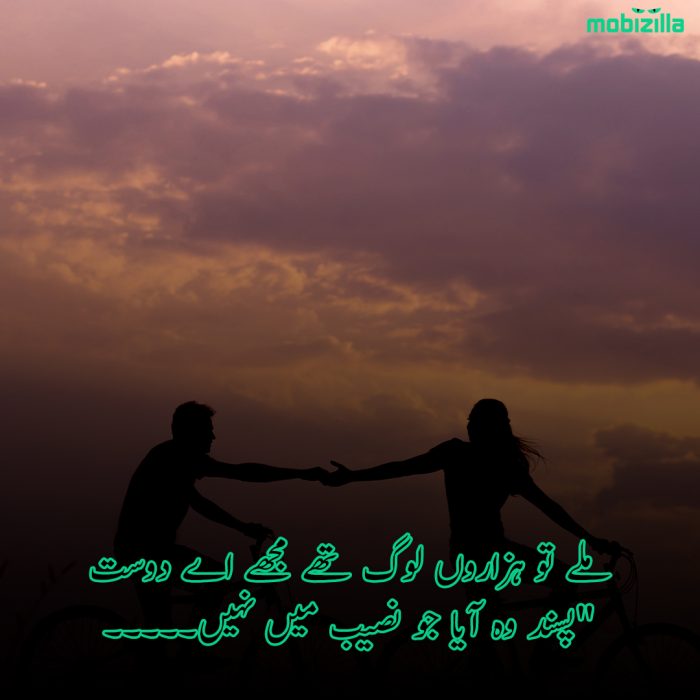 naseeb-poetry-in-hindi
ملے تو ہزاروں لوگ تھے مجھے اے دوست
پسند وہ آیا جو نصیب میں نہیں۔۔۔۔۔"
—<<>>—
"Mily To Hazaron Log Thay Mujhay  Aye Dost
Pasand Wo Aaya Jo Naseeb Main Nahi
—<<>>—
There were thousands of people, my friend
Like the one who is not destined … "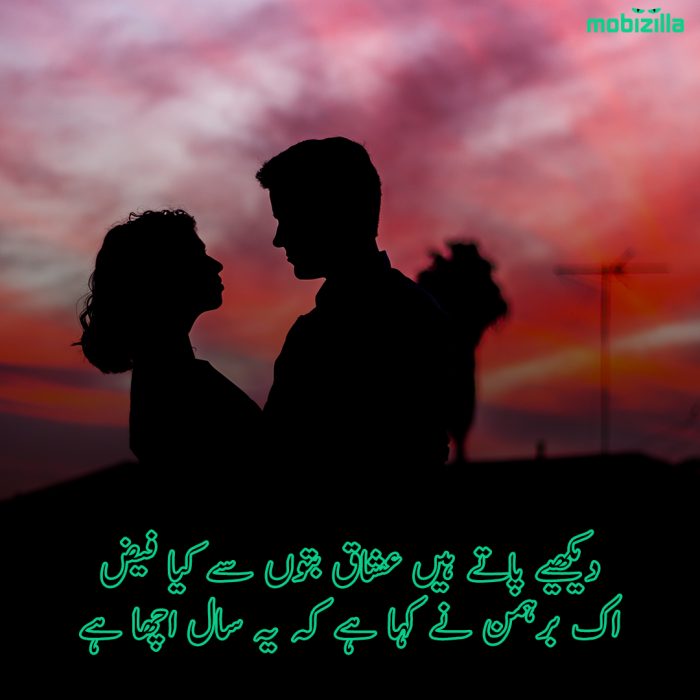 deep-naseeb-poetry-in-urdu
دیکھیے پاتے ہیں عشاق بتوں سے کیا فیض
اک برہمن نے کہا ہے کہ یہ سال اچھا ہے
—<<>>—
Dekhaye patay hain ashaq  buton se se kiya fiaz
Ik br hamn ne kaha hai kah ye saal acha hai
—<<>>—
Let's see what is the benefit of idol lovers
A Brahmin has said that this year is good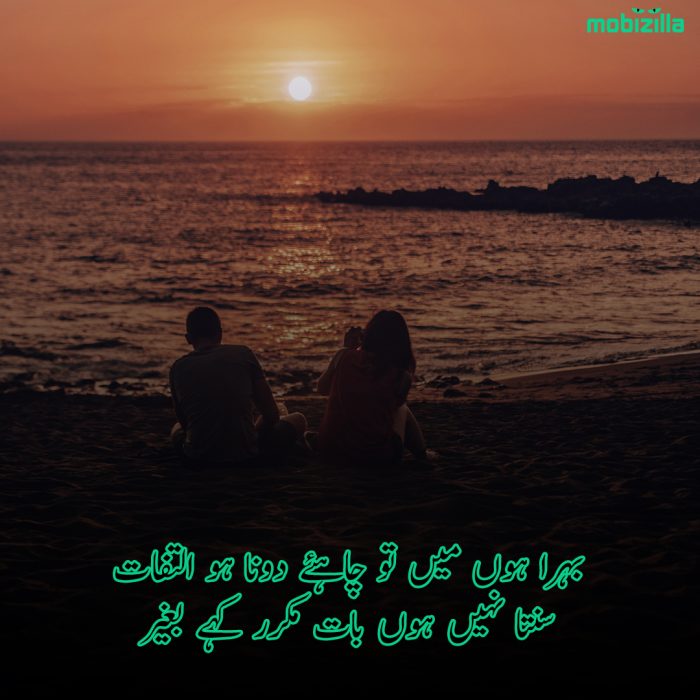 naseeb-kismat-poetry-in-urdu
بہرا ہوں میں تو چاہئے دونا ہو التفات
سنتا نہیں ہوں بات مکرر کہے بغیر
—<<>>—
Bahra Hun Mai To Chahiye Duna Ho Iltifat
Sunta Nahi Hun Baat Mukarrar Kahe Baghair
—<<>>—
I am deaf, so I should pay attention
I don't listen without repeating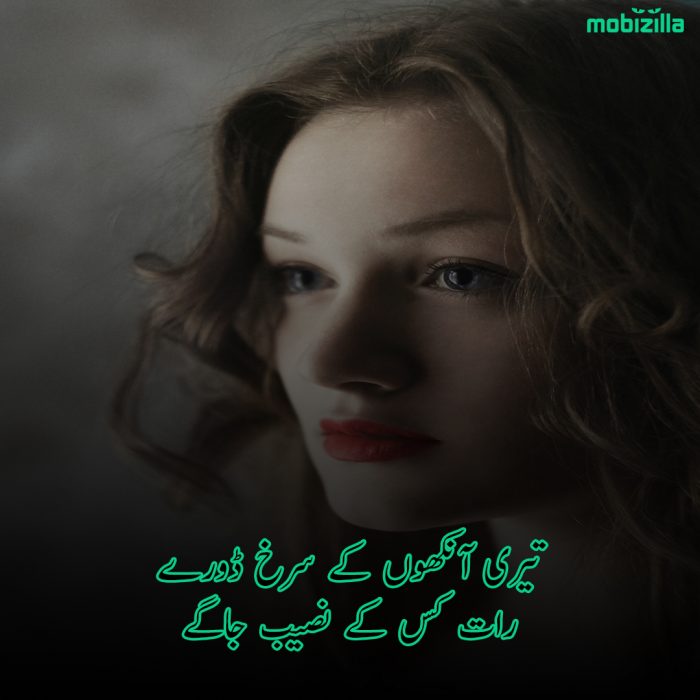 taqdeer-poetry-in-urdu
تیری آنکھوں کے سرخ ڈورے
رات کس کے نصیب جاگے
—<<>>—
Tari aunko ki surkh doray
Raat kis ki naseeb jagay
—<<>>—
The red lines in your eyes
Whose destiny is to wake up at night?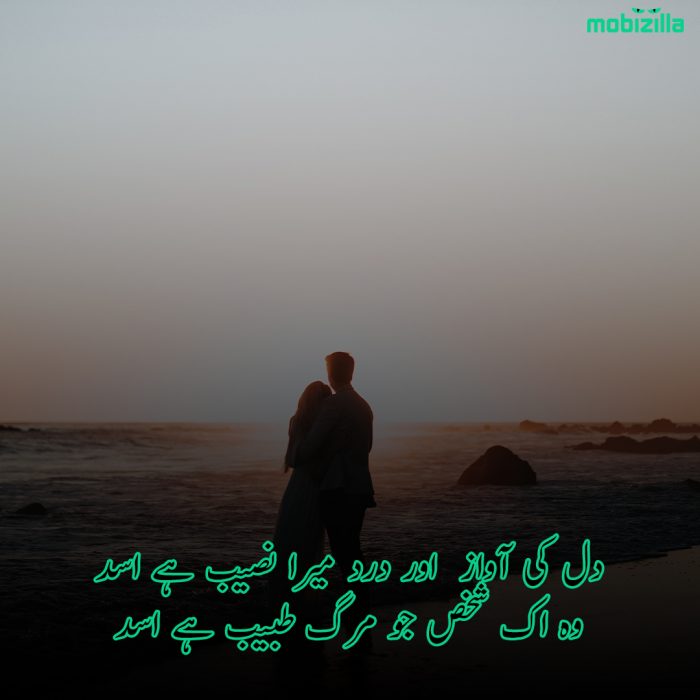 naseeb-kismat-poetry-in-urdu
دل کی آواز  اور درد میرا نصیب ہے اسد
وہ اک شخص جو مرگ طبیب ہے اسد
—<<>>—
Dil Ki Aawaz Aur Dard Mera Naseeb Hai Asad
Woh Ik Shakhs Jo Merg Tabeb Hai Asad
—<<>>—
The voice of the heart and the pain is my destiny Asad
A man who is a death doctor Assad
Follow us on instagram
Follow us on Facebook