In this post we have have collected for you the top magroor poetry in Urdu. We hope you enjoy it, and if you enjoy it, please do share it with your friends.
If you like this post of magroor poetry Poetry, we bet you will also like other post on our page including, love poetry, sad poetry, zulf poetry, dhoka poetry, muskurakat poetry, zindagi poetry, intezar poetry, yaad poetry, barish poetry, waqt poetry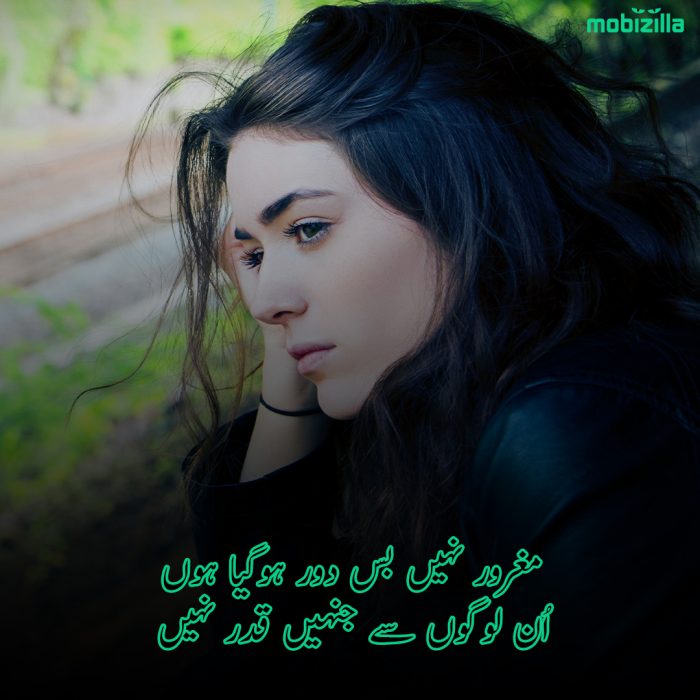 Top Magroor Poetry in urdu
مغرور نہیں بس دور ہوگیا ہوں
اُن لوگوں سے جنہیں قدر نہیں
—<<>>—
Magror nahi bus door hogaya ho
Un logo se jinhain qadar nahi
—<<>>—
Not proud, just gone
From people who have no value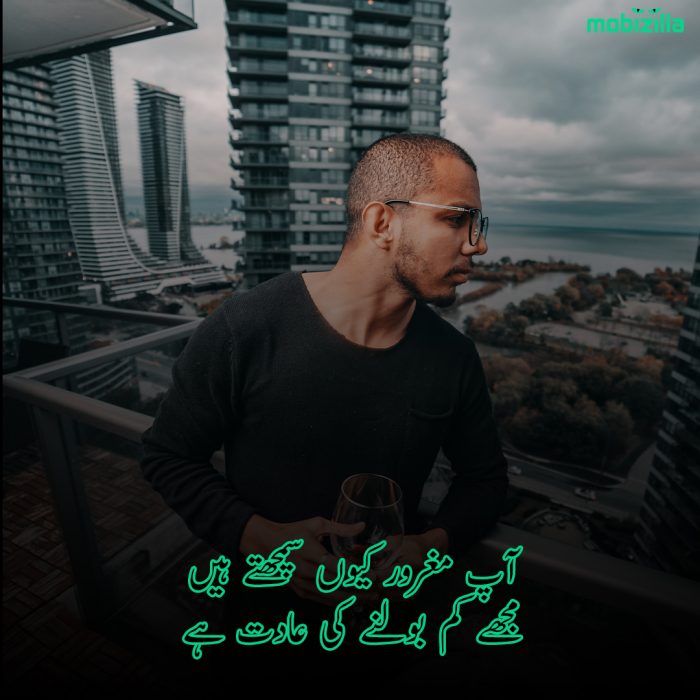 Magroor Shayari in Urdu
آپ مغرور کیوں سمچھتے ہیں
مجھے کم بولنے کی عادت ہے
—<<>>—
Ap magror kiyo samjte haiin
Muje kam bolne ki adat hai
—<<>>—
Why are you so proud?
I have a habit of speaking less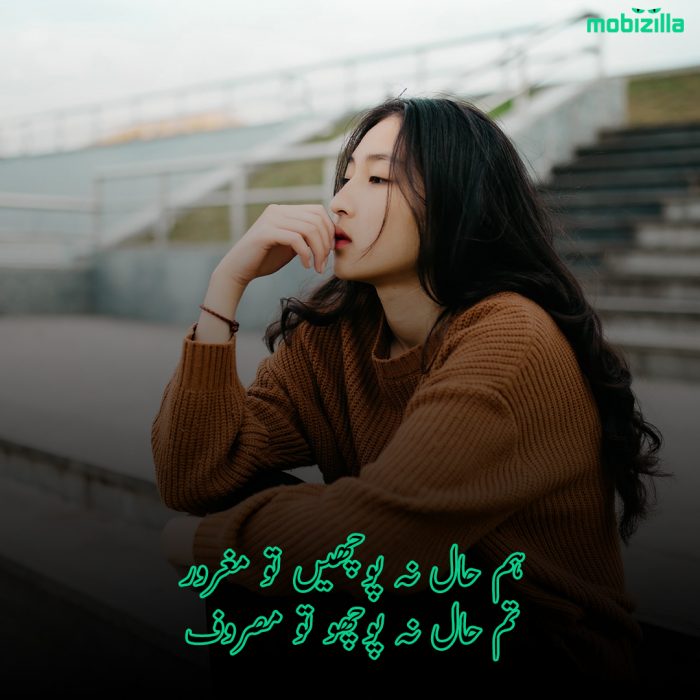 Magroor Shayari sms in Urdu
ہم حال نہ پوچھیں تو مغرور
تم حال نہ پوچھو تو مصروف
—<<>>—
Hum haal na pochain to magroor
Tum haal na pocho to masroof
—<<>>—
We are proud if we do not ask
If you don't ask, you are busy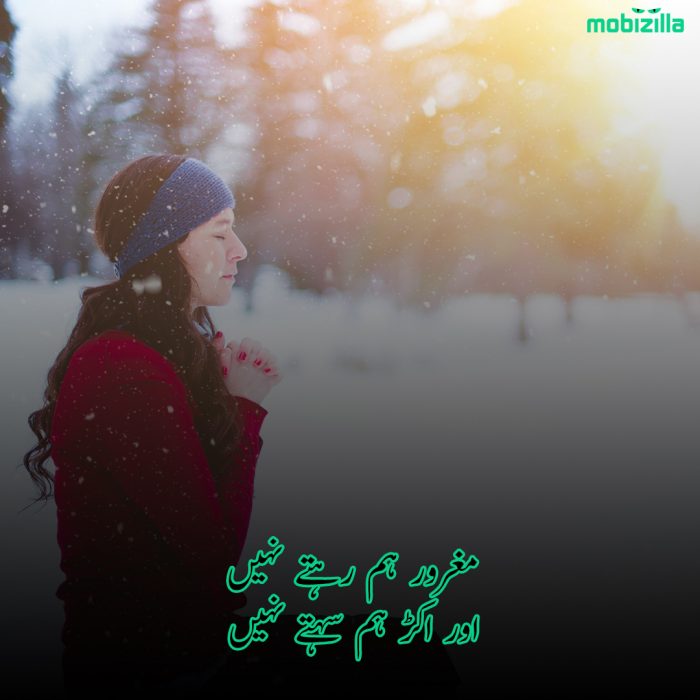 2 lines Magroor poetry in Urdu & English
مغرور ہم رہتے نہیں
اور اکڑ ہم سہتے نہیں
—<<>>—
Magror hum rahte nahi
Or akar hum sehte nahi
—<<>>—
We are not proud
And we do not tolerate arrogance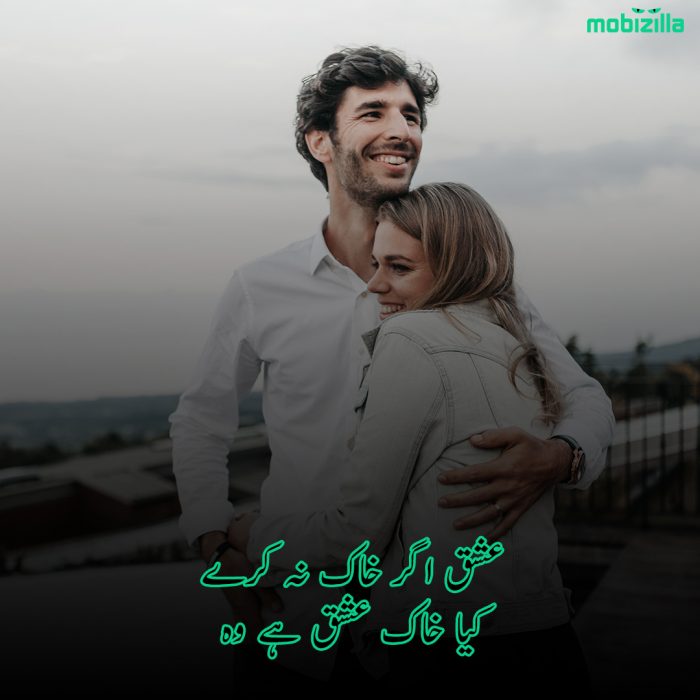 Magroor poetry images
عشق اگر خاک نہ کرے
کیا خاک عشق ہے وہ'
—<<>>—
Ishq agar khak na kare
Kiya khak ishq hai wo
—<<>>—
If love does not destroy
What is the dust of love?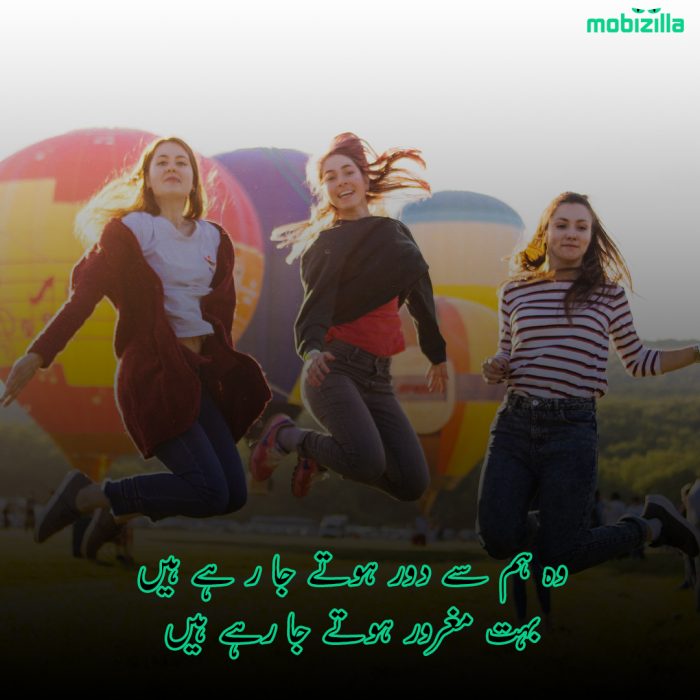 Maghroor poetry
وہ ہم سے دور ہوتے جا ر ہے ہیں
بہت مغرور ہوتے جا رہے ہیں
—<<>>—
Wo hum se door hote ja rahe hain
Bohat nagror hote ja rahe hain
—<<>>—
They are moving away from us
They are becoming very proud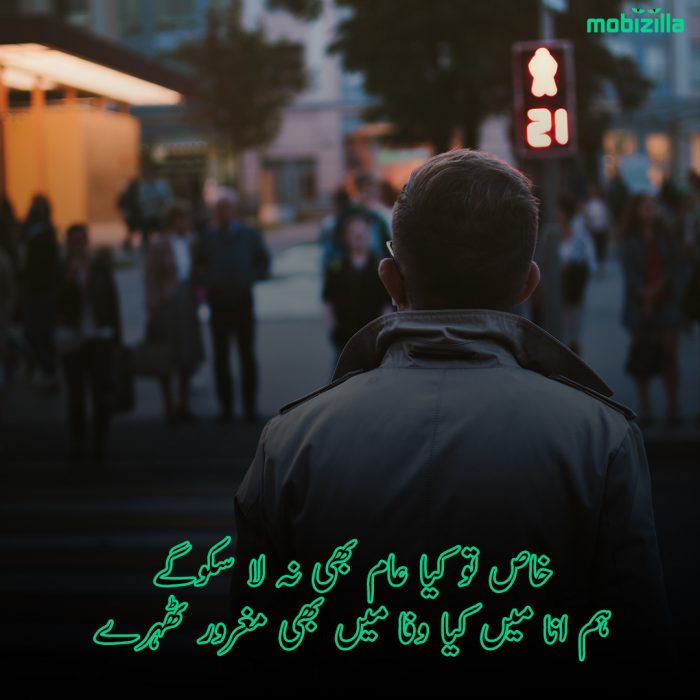 Maghroor poetry Text
خاص تو کیا عام بھی نہ لا سکوگے
ہم انا میں کیا وفا میں بھی مغرور ٹھہرے
—<<>>—
Khas to kiya aam bhi na la sakoge
Hum ana mai kiya wafa main bhi magror tehray
—<<>>—
In particular, you will not be able to bring ordinary
Are we proud of our faithfulness?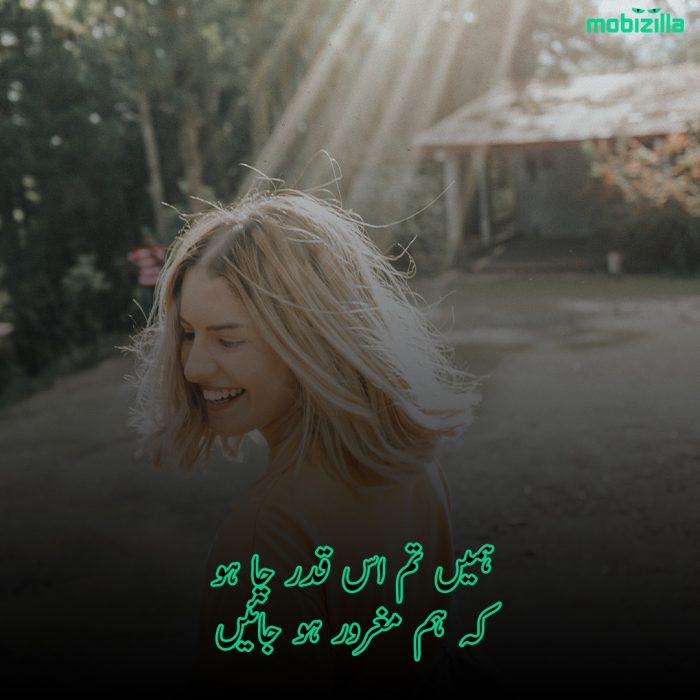 Magroor log Poetry
ہمیں تم اس قدر چا ہو
کہ ہم مغرور ہو جائیں
—<<>>—
Humain tum us qadar chaho
Kah hum magror ho jain
—<<>>—
We want you so much
That we may be proud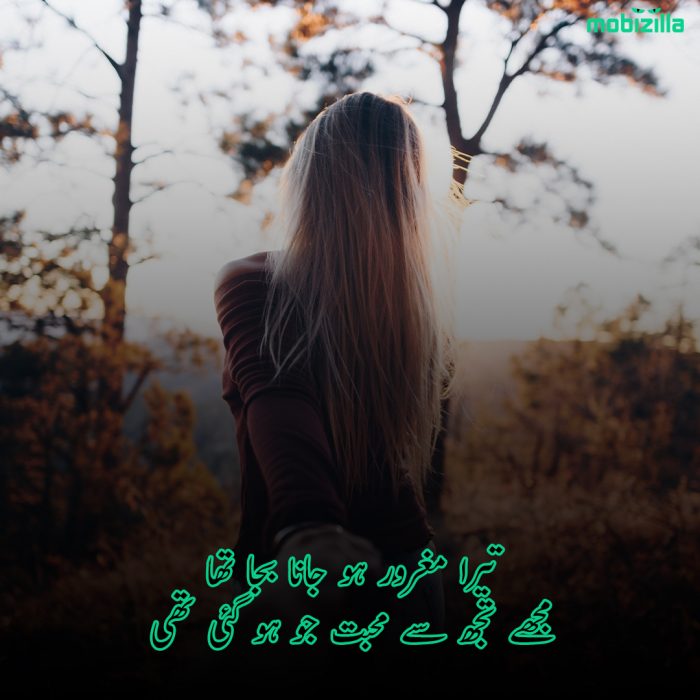 Magroor log Poetry Status in urdu
تیرا مغرور ہو جانا بجا تھا
مجھے تجھ سے محبت جو ہو گئی تھی
—<<>>—
Tara magror ho jana bja ta
Muje tuj se mohabat jo hogye ti
—<<>>—
It was right for you to be proud
I fell in love with you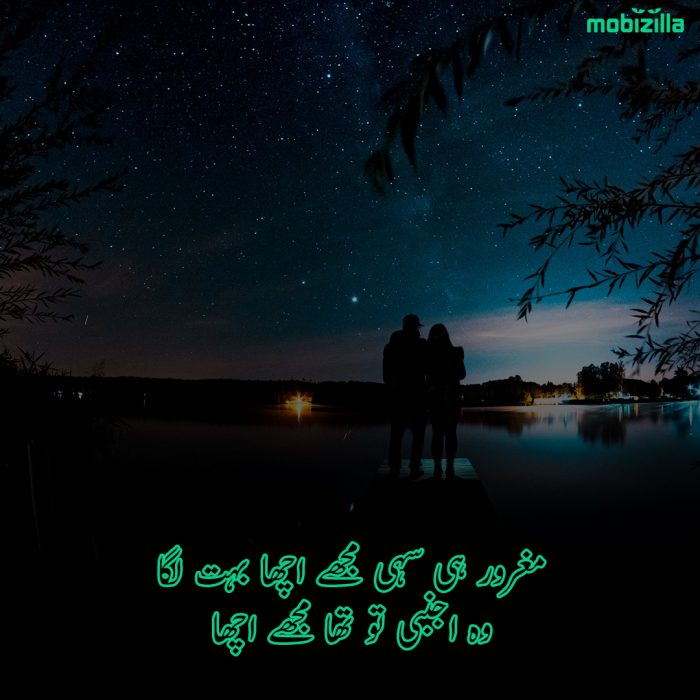 sad Magroor log Poetry
مغرور ہی سہی مجھے اچھا بہت لگا
وہ اجنبی تو تھا مجھے اچھا
—<<>>—
Magror hi sahi muje acha bohat laga
Wo ajnabi to ta muje acha
—<<>>—
Although proud, I liked it very much
He was a stranger to me
Follow us on instagram
Follow us on Facebook