In this post we have have collected for you the top Intezar Poetry in Urdu. We hope you enjoy the poetry, and if you enjoy it, please do share it with your friends.
If you like this post Intezar Poetry in Urdu, we bet you will also other post on our page including, love poetry, sad poetry, poetry on beauty, eyes poetry, friendship poetry, bewafa poetry , attitude poetry, zulm poetry chand poetry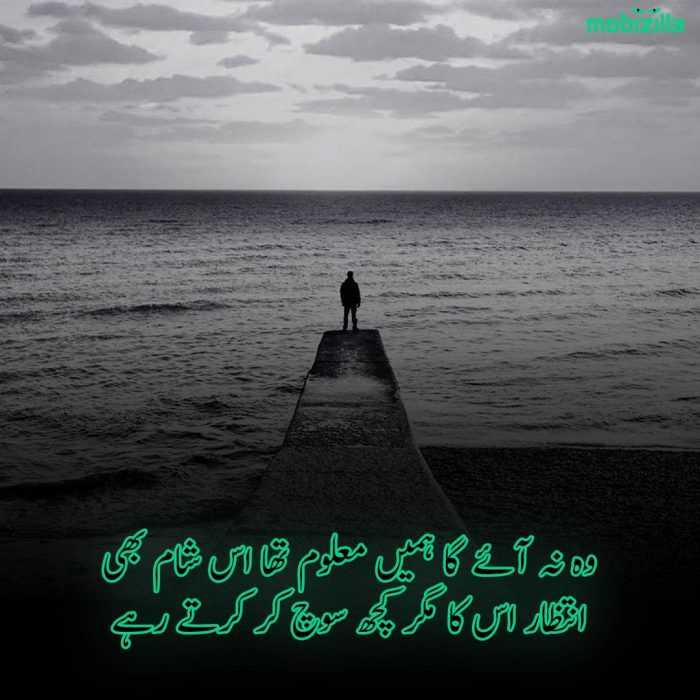 intezar poetry
وہ نہ آئے گا ہمیں معلوم تھا اس شام بھی
انتظار اس کا مگر کچھ سوچ کر کرتے رہے
—<<>>—
Wo na aye ga hamay maloom tha is shaam be
Intizar magar us ka kuch soch kar kartay rahay
—<<>>—
We knew he wouldn't come this evening
We wait for him by thinking something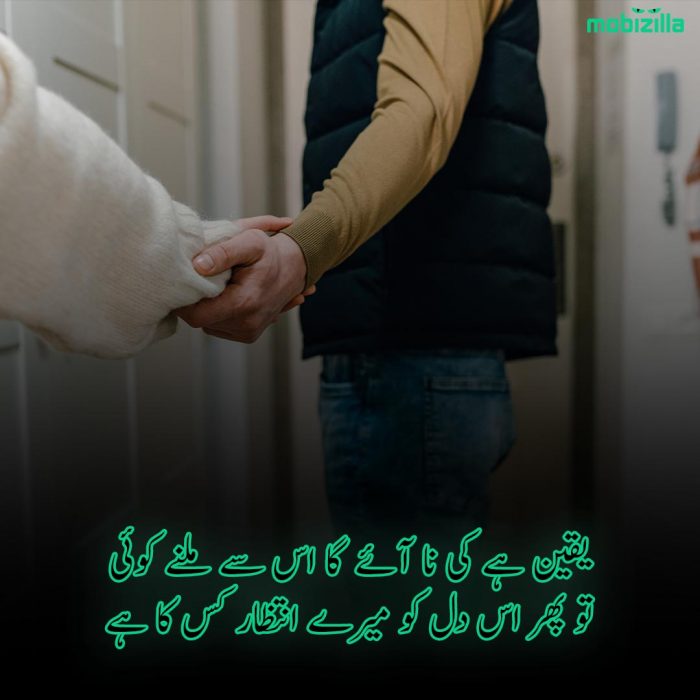 intezar shayari urdu
یقین ہے کی نا آئے گا اس سے ملنے کوئی
تو پھر اس دل کو میرے انتظار کس کا ہے
—<<>>—
Yaheen ha k na aye ga us say milnay koi
Tho pir ais dil ko mearay intizar kis ka ha
—<<>>—
Surely no one will come to see him
Then for whom my heart is waiting?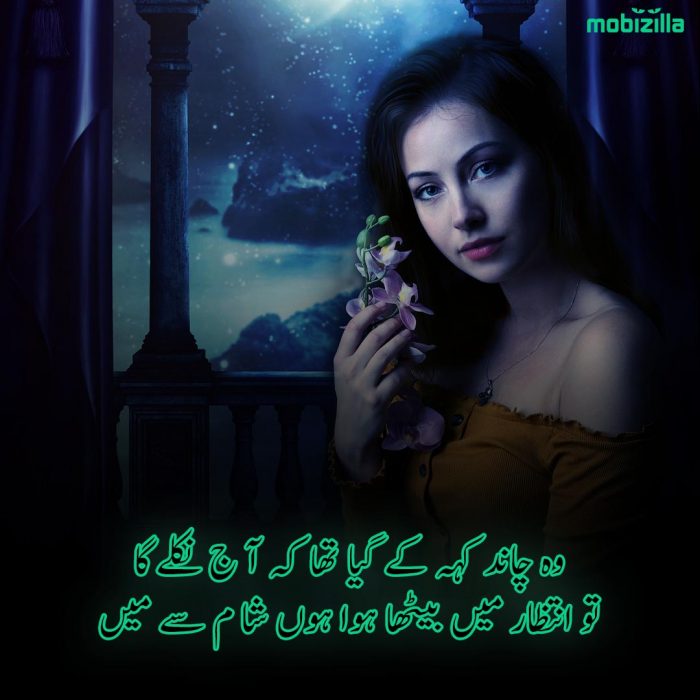 intezaar poetry
وہ چاند کہہ کے گیا تھا کہ آ ج نکلےگا
تو انتظار میں بیٹھا ہوا ہوں شا م سے میں
—<<>>—
Wo chand keh k gaya tha k aaj niklay ga
Tho intizar may beta hova hun shaam say may
—<<>>—
The moon had said that it would come out today
So I have been waiting since evening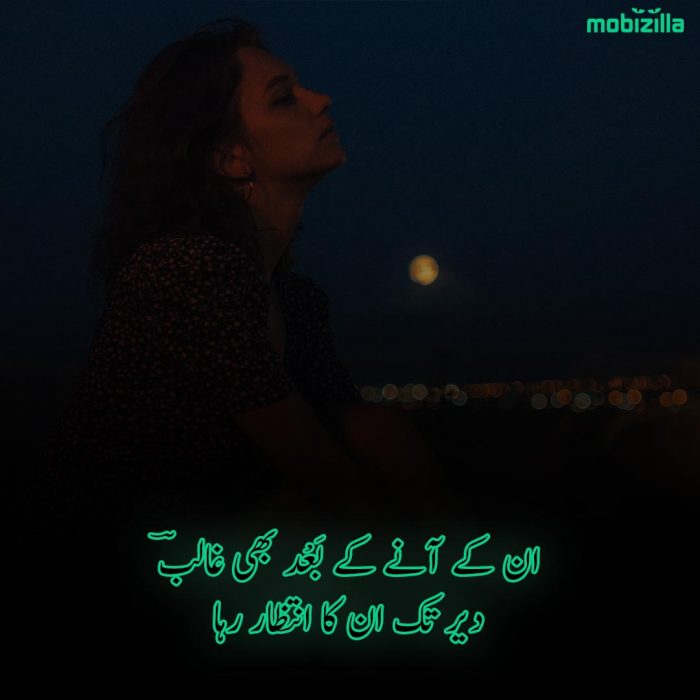 intezar poetry ghalib
ان كے آنے كے بَعْد بھی غالبؔ
دیر تک ان کا انتظار رہا
—<<>>—
Un k aanay k bad be Ghalib
Dair tak un ka intizar raha
—<<>>—
Ghalib even after their arrival
I waited for him for a long time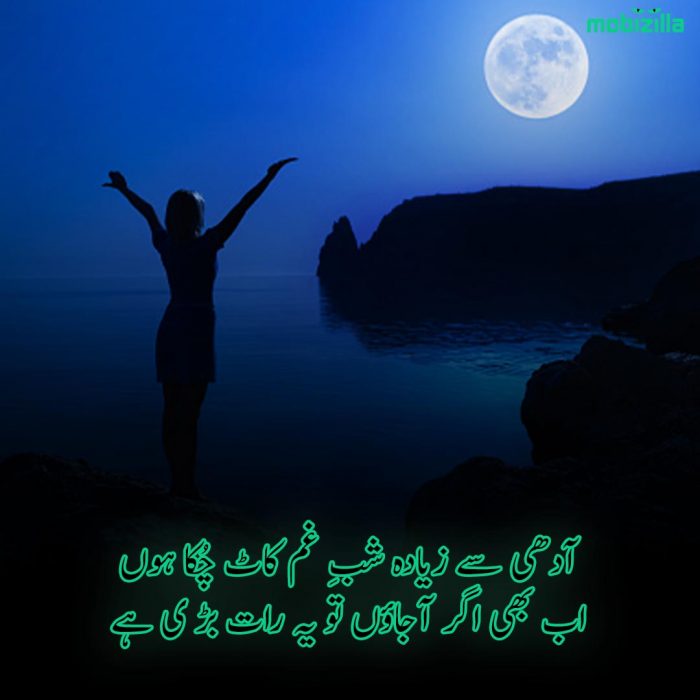 intezar poetry in urdu sms
آدھی سے زیادہ شبِ غم کاٹ چُکا ہوں
اب بھی اگر آجاؤں تو یہ رات بڑ ی ہے
—<<>>—
Udasey say zyada shabe gham kat chuka hn
Ab be ghar ajaou tho ye raat bari ha
—<<>>—
I have spent more than half a night of grief
Even now, if I come, it is a great night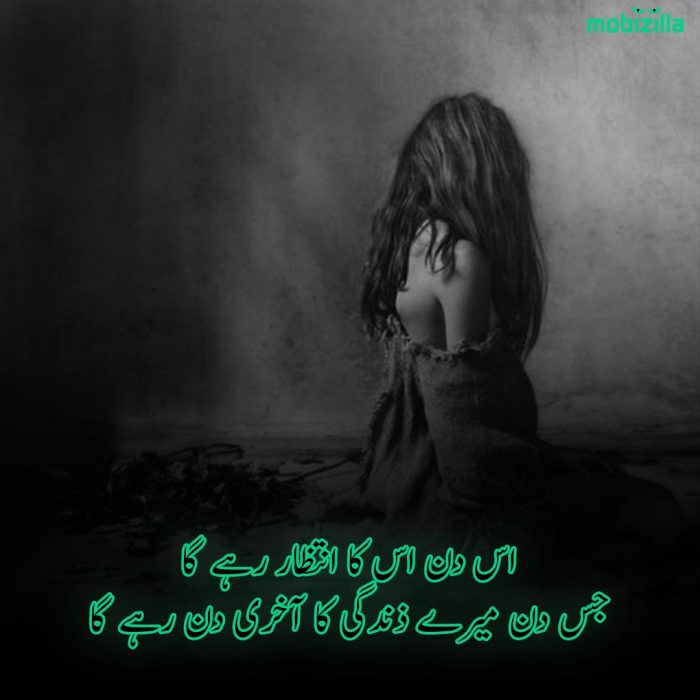 sad intezar poetry in urdu
اس دن اس کا انتظار رہے گا
جس دن میرے ذندگی کا آخری دن رہے گا
—<<>>—
Us din ka intizar rahay ga
Jis din marey zindagi ka akhri din rahay ga
—<<>>—
He will be waiting for that day
The day that will be the last day of my life
intezar poetry in urdu two lines
بقایا زخم ! اضافی دئیے گئے مجھ کو
میرے  لئے  تو  تیرا  انتظار  کافی تھا
—<<>>—
Bakaya zakhm izafi deyay gaye mujh ko
Maray leye tho tera intizar kafi tha
—<<>>—
Residual wound! Extras given to me
Your wait was enough for me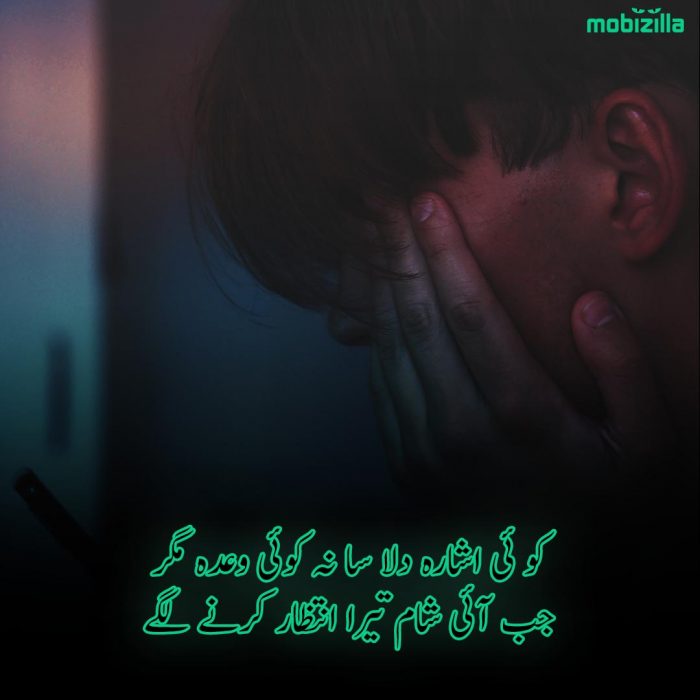 kisi ka intezar poetry
کو ئی اشارہ دلا سا نہ کوئی وعدہ مگر
جب آئی شا-م تیرا انتظار کرنے لگے
—<<>>—
Koi ishara dalasa na koi wada magar
Jab aye sham tera intizar karnay lagay
—<<>>—
No hints, no promises
When the night came I started waiting for you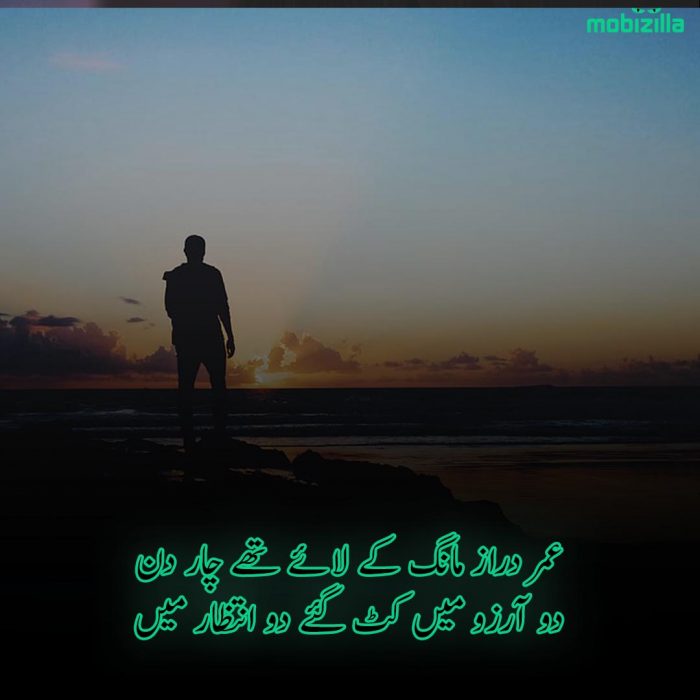 deep intezar poetry
عمر دراز مانگ کے لائے تھے چار دن
دو آرزو میں کٹ گئے دو انتظار میں
—<<>>—
Umre daraz mang k laye thay char din
Do arzu may kat gaye do intazar may
—<<>>—
by longevity brought four days
Two cut in asking, two in waiting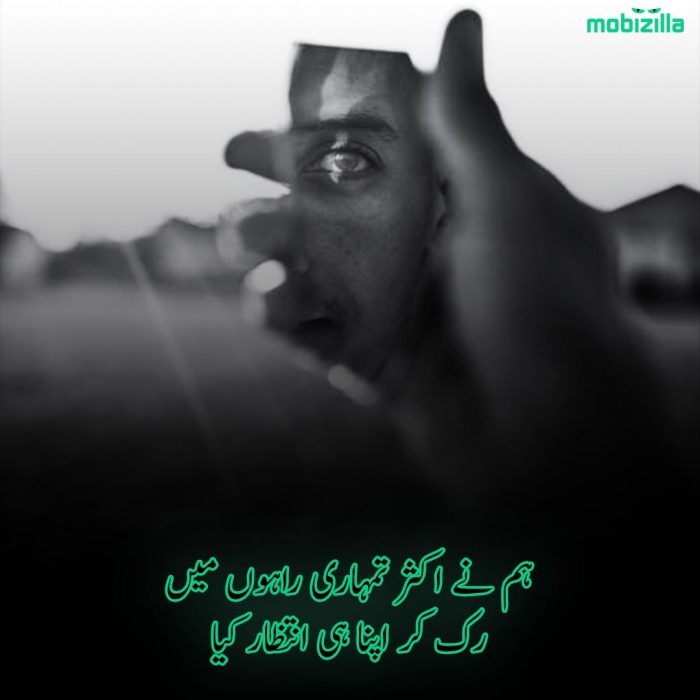 poetry on intezar in urdu
ہم نے اکثر تمہاری راہوں میں
رک کر اپنا ہی انتظار کیا
—<<>>—
Hum nay aksar tumharey rahon may
Ruk k apna he intizar kya
—<<>>—
I often in your path
Stopped and waited for myself
Follow us on instagram
Follow us on Facebook