In this post we have have collected for you the top Islamic Poetry in Urdu. We hope you enjoy it, and if you enjoy it, please do share it with your friends.
If you like this post of Islamic Poetry, we bet you will also like other post on our page including, love poetry, sad poetry, zulf poetry, dhoka poetry, muskurakat poetry, zindagi poetry, intezar poetry, yaad poetry, barish poetry, waqt poetry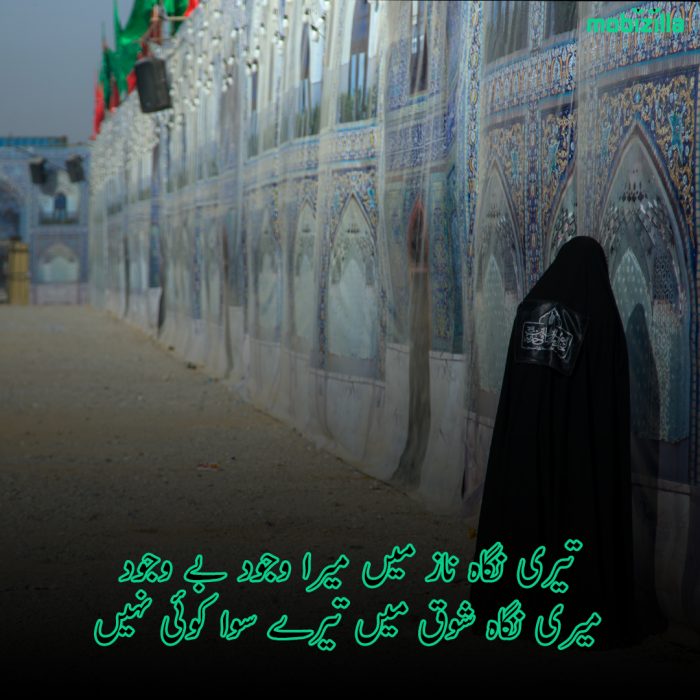 Islamic poetry in Urdu
تیری نگاہ ناز میں میرا وجود بے وجود
میری نگاہ شوق میں تیرے سوا کوئی نہیں
—<<>>—
Tari nigah naz main mara wojood be wajood
Mari nigah shooq mai tare siwa koiw nahi
—<<>>—
My existence is non-existent in your proud eyes
In my eyes, there is no one but you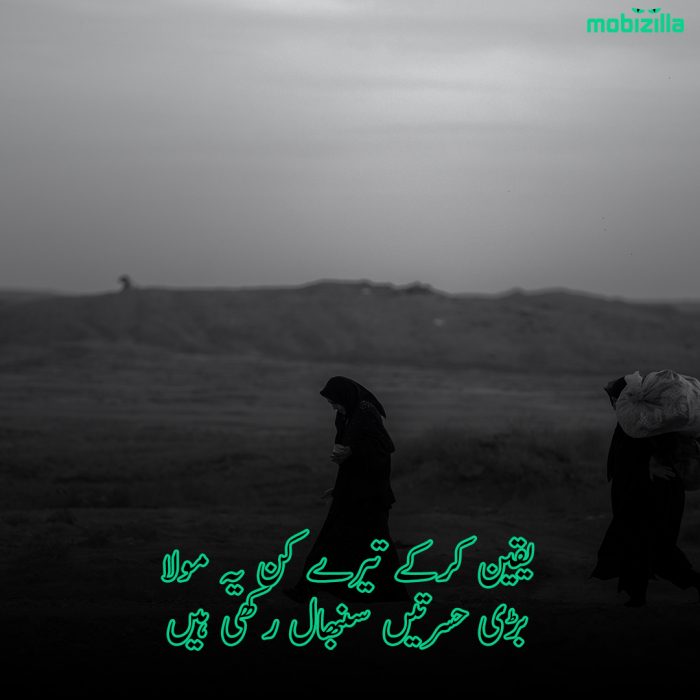 Islamic Shayari
یقین کرکے تیرے کن یہ مولا
بڑی حسرتیں سنبھال رکھی ہیں
—<<>>—
Yaqeen karke tare kun ye mulla
Bare hasratay sambal raki hain
—<<>>—
Believe it or not
Great regrets are maintained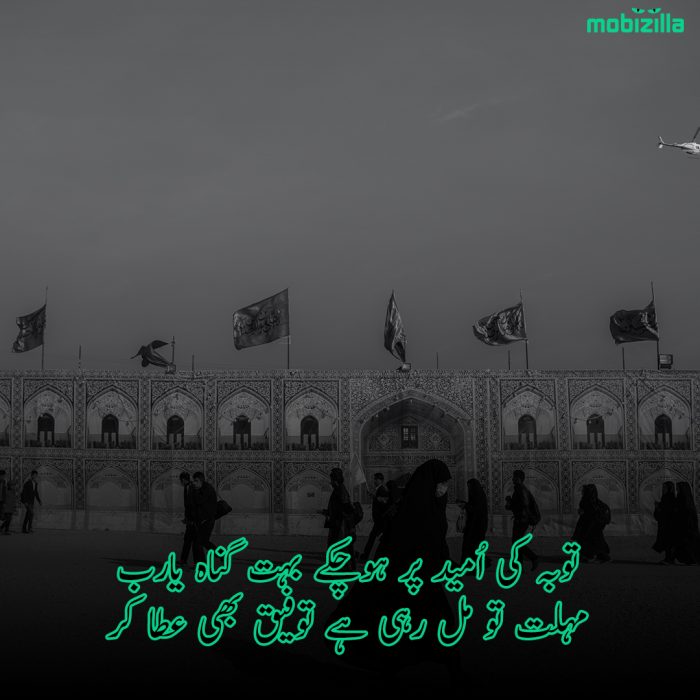 beautiful islamic shayari
توبہ کی اُمید پر ہوچکے بہت گناہ یارب
مہلت تو مل رہی ہے توفیق بھی عطا کر
—<<>>—
Tuba ki umeed pr ho choke bohat gunah ya rab
Muhlat to mil rahi hai tofeeq bi atta kr
—<<>>—
Many sins have been committed in the hope of repentance
You are getting respite by giving Tawfiq too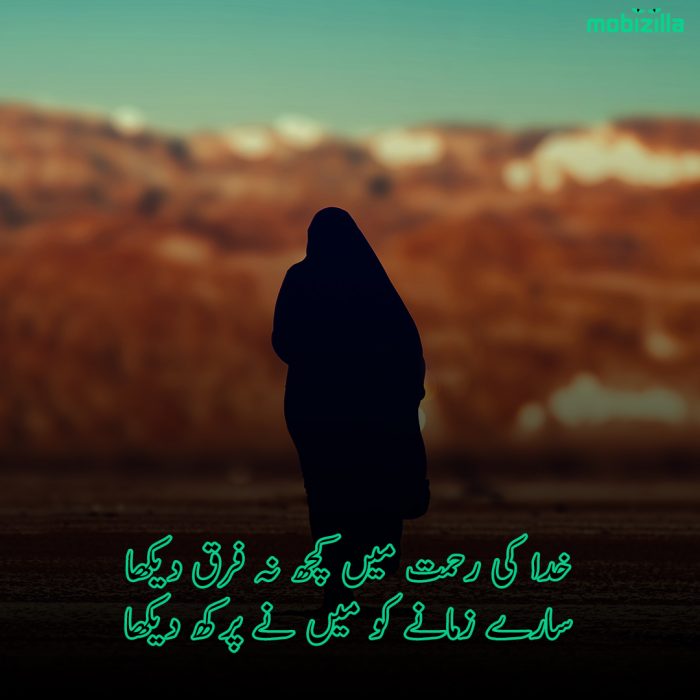 Islamic shayari 2 lines
خدا کی رحمت میں کچھ نہ فرق دیکھا
سارے زمانے کو میں نے پرکھ دیکھا
—<<>>—
Khuda rahmat main Koch na farq daika
Sare zamane ko main ne pr kah daika
—<<>>—
I saw no difference in God's mercy
I have tried all the time
Best Islamic Poetry in Urdu with Pics
جن کی اُمید صرف الله سے ہو
وہ کبھی نا اُمید نہیں ہوتے
—<<>>—
Jin ki umeed serf Allah sia ho
Wo kabi na umeed nahi hote
—<<>>—
Whose hope is only from Allah
They are never disappointed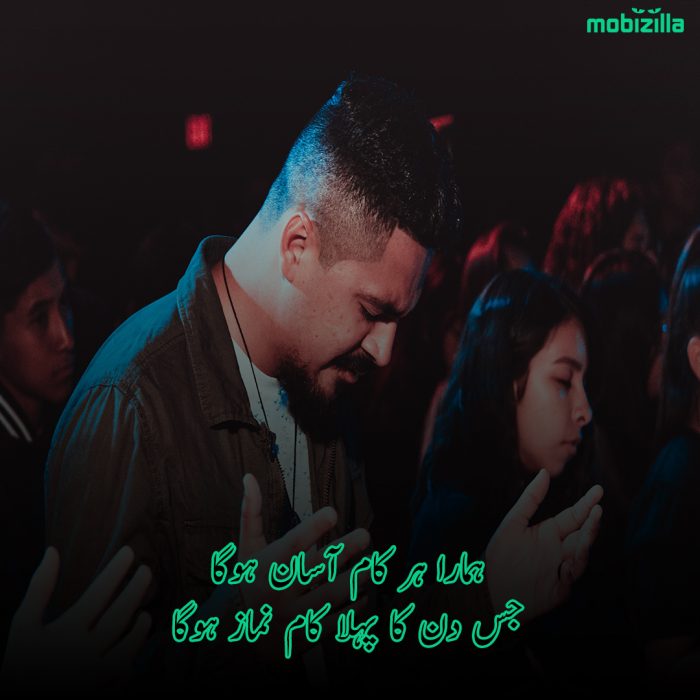 Poetry on Islam
ہمارا ہر کام آسان ہوگا
جس دن کا پہلا کام نماز ہوگا
—<<>>—
Hamra har kaam asan hoga
Jis din ka pehla kam nimaz hoga
—<<>>—
Everything we do will be easy
The first work of the day will be prayers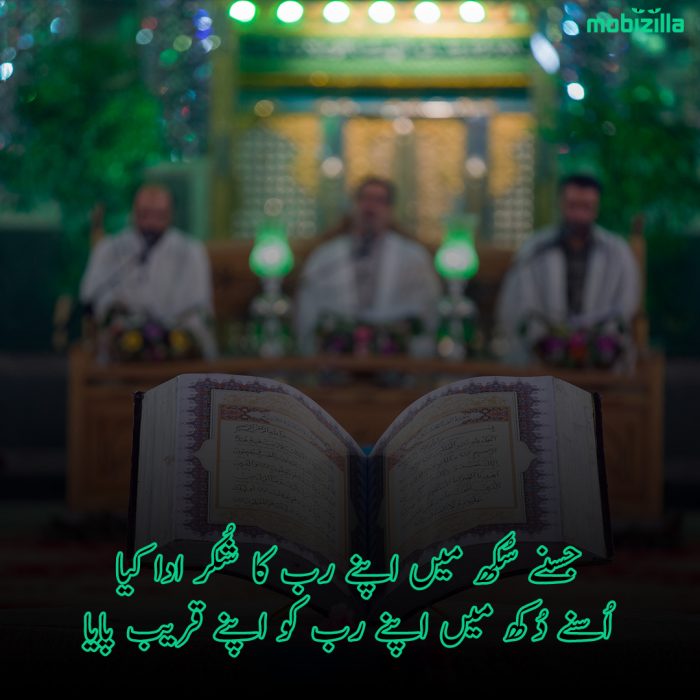 Islamic Status poetry in Urdu
جسنے سُکھ میں اپنے رب کا شُکر ادا کیا
اُسنے دُکھ میں اپنے رب کو اپنے قریب پایا
—<<>>—
Jisne sook mai apni rab ka shokar ada kia
Usne dook mai apne rab ko apne qareeb paya
—<<>>—
Who gave thanks to his Lord in happiness
He found his Lord near to him in distress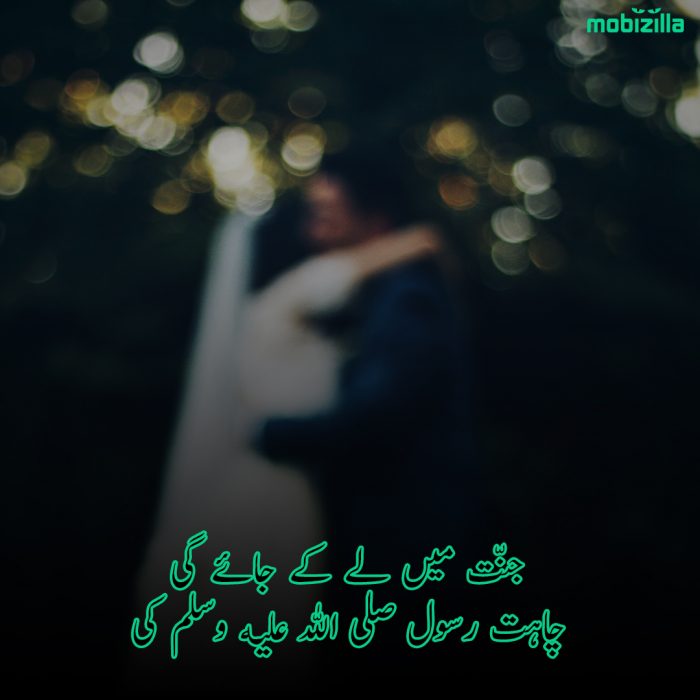 Islamic Poetry – Help Poor's
جنّت میں لے کے جائے گی
چاہت رسول صلى الله عليه وسلم کی
—<<>>—
Jannat main lai ke jiege
Chahat rasool(S.W.A) ki
—<<>>—
Will be taken to paradise
The desire of the Prophet (peace be upon him)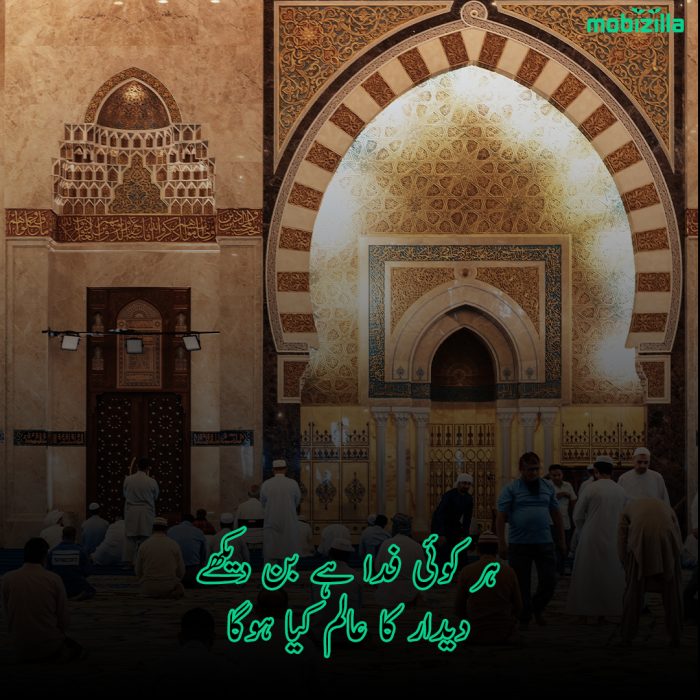 Islami Poetry SMS
ہر کوئی فدا ہے بن دیکھے
دیدار کا عالم کیا ہوگا
—<<>>—
Har koie fida hai ban daike
Didar ka allam kiya hoga
—<<>>—
Everyone is a sacrifice
What will be the world of vision?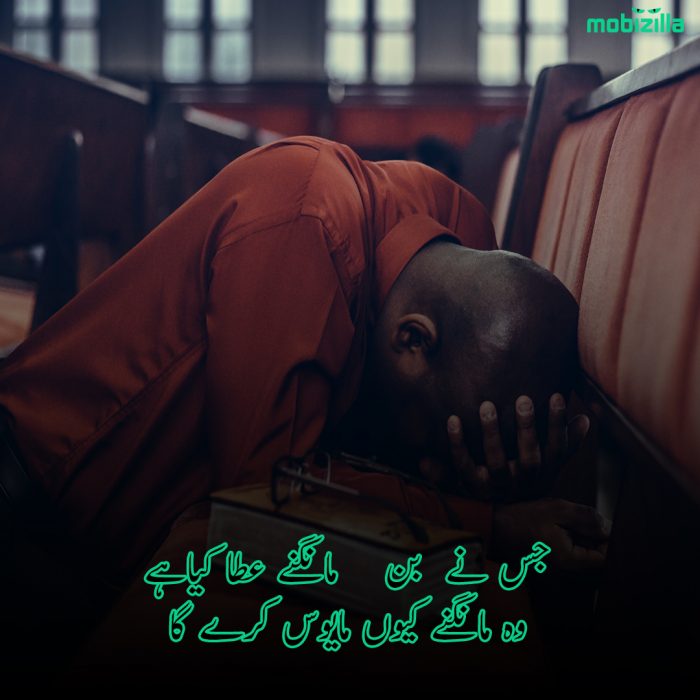 Hijab Islamic Poetry
جس نے  بن    مانگنے عطا کیاہے
وہ مانگنے کیوں مایوس کرے گا
—<<>>—
Jis nai ban mangne atta kiya hai
Wo mangne kiyo mayoos kare ga
—<<>>—
Who has granted the begging
Why would he be disappointed to ask?