In this post we have have collected for you the top Sabar Poetry in Urdu. We hope you enjoy it, and if you enjoy it, please do share it with your friends.
If you like this post of Sabar Poetry, we bet you will also like other post on our page including, love poetry, sad poetry, zulf poetry, dhoka poetry, muskurakat poetry, zindagi poetry, intezar poetry, yaad poetry, barish poetry, waqt poetry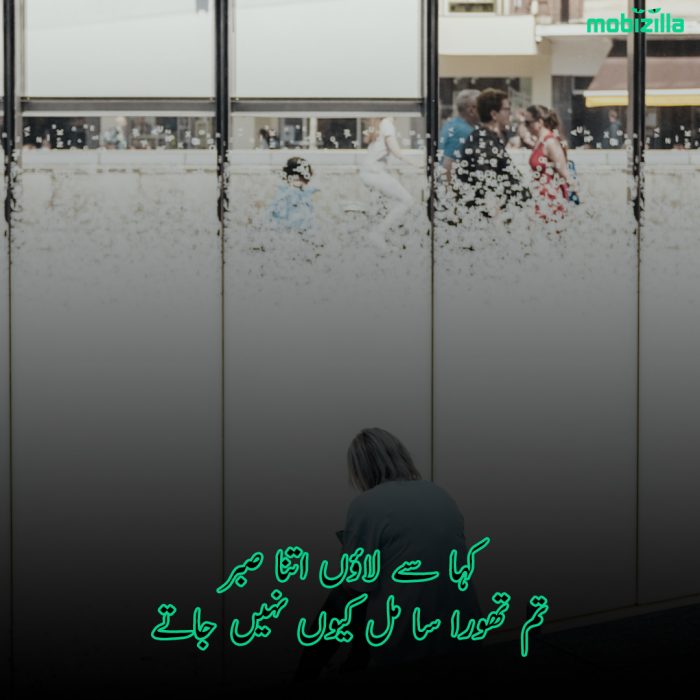 two-line-shayari-on-sabar
کہا سے لاؤں اتنا صبر
تم تھورا سا مل کیوں نہیں جاتے
—<<>>—
Kaha sia laio ita sabar
Tum thora sa mil kuyn nahi jate
—<<>>—
Where can I get so much patience?
Why don't you meet a little bit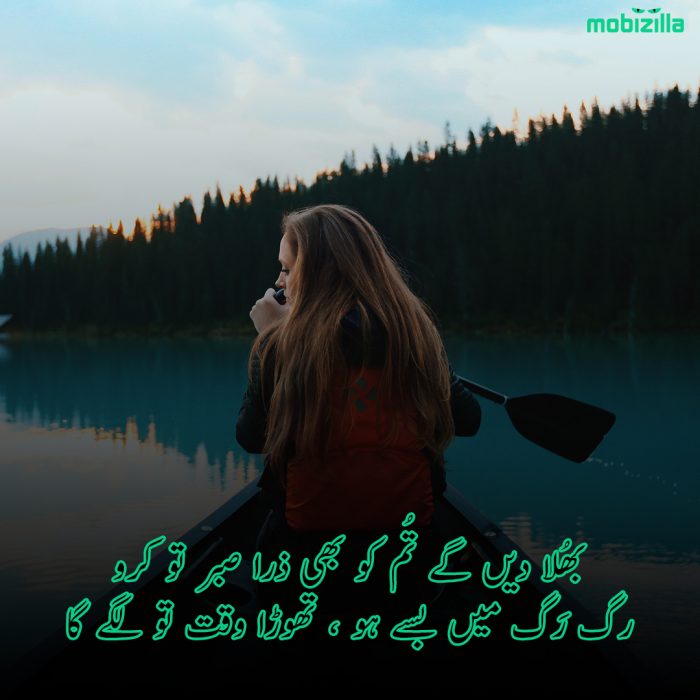 Sabar Poetry in urdu
بھُلا دیں گے تُم کو بھی ذرا صبر تو کرو
رگ رَگ میں بسے ہو ، تھوڑا وقت تو لگے گا
—<<>>—
bhula dain gaiy tum ko bhi zara sabar tu karo
rag rag main basay ho, thorra waqt tu lagay ga
—<<>>—
They will forget you too. Have patience
If the vein is settled in the vein, it will take some time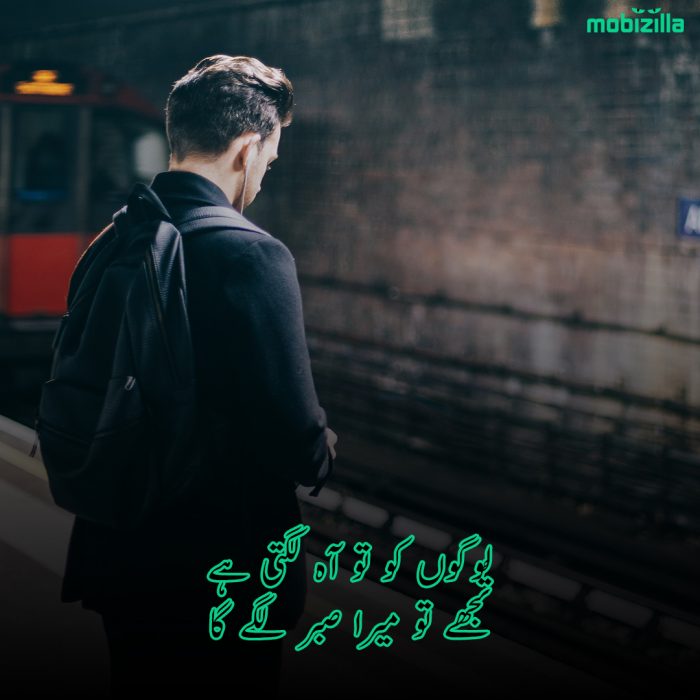 sabar-karo-shayari
لوگوں کو تو آہ لگتی ہے
تُجھے تو میرا صبر لگے گا
—<<>>—
logon ko tu aah lagti hai
tujhay tu mera sabar lagay ga
—<<>>—
People sigh
You will have my patience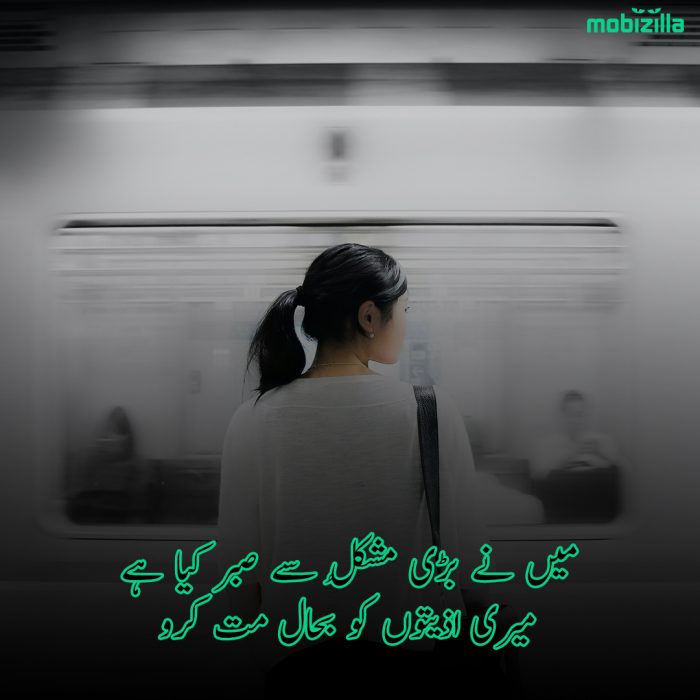 sabar-karo-shayari'
میں نے بڑی مُشکل سے صبر کیا ہے
میری اذیتوں کو بحال مت کرو
—<<>>—
main nay barri mushkil say sabar kiya hai
meri azeeyaton ko bahal matt karo
—<<>>—
I have endured with great difficulty
Don't restore my pain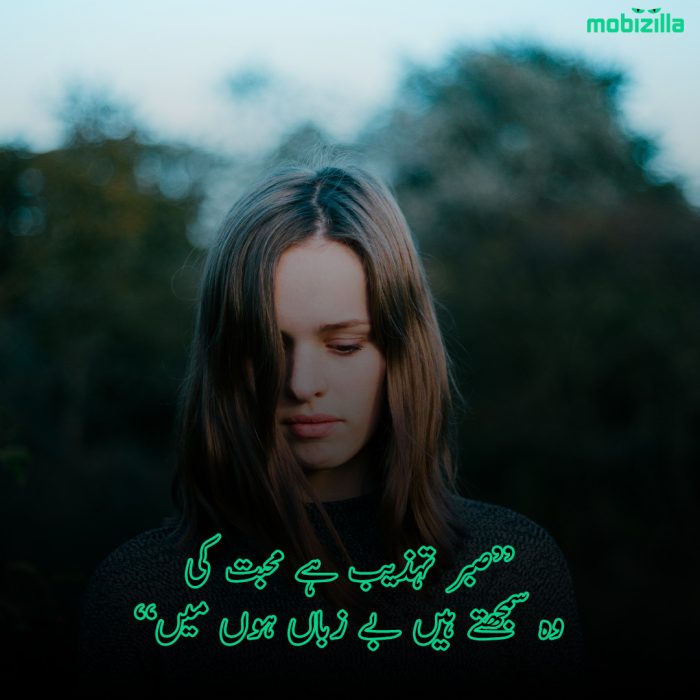 sabar-par-shayari
صبر تہذیب ہے محبت کی"
"وہ سمجھتے ہیں بے زباں ہوں میں
—<<>>—
Sabar tahzib hai mohabat ki
Wo smjte hain be zuban hou main
—<<>>—
Patience is the culture of love "
"They think I'm speechless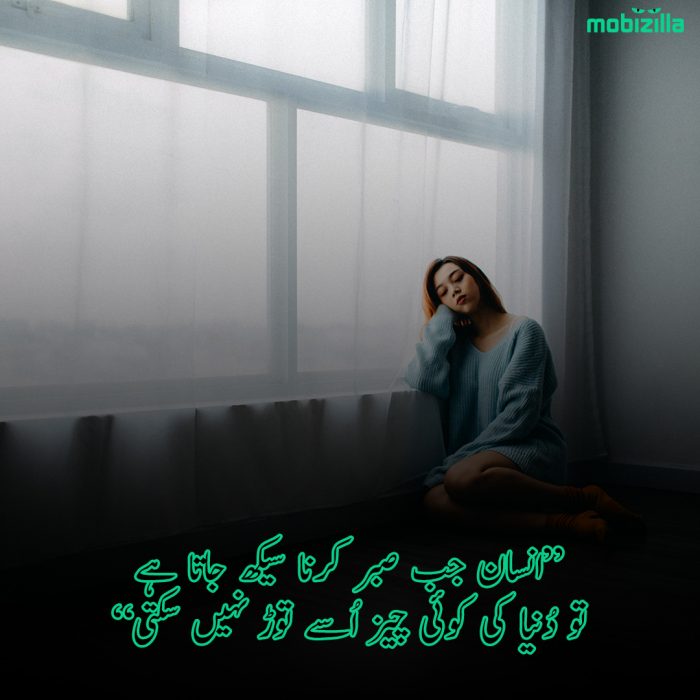 sabar-shayari-in-hindi
انسان جب صبر کرنا سیکھ جاتا ہے"
"تو دُنیا کی کوئی چیز اُسے توڑ نہیں سکتی
—<<>>—
"Insan Jab Sabar Karna Sekh Jata Hai
To Dunia Ki Koi Cheez Usy Tor Nahi Sakti"
—<<>>—
When a person learns to be patient "
"Nothing in the world can break it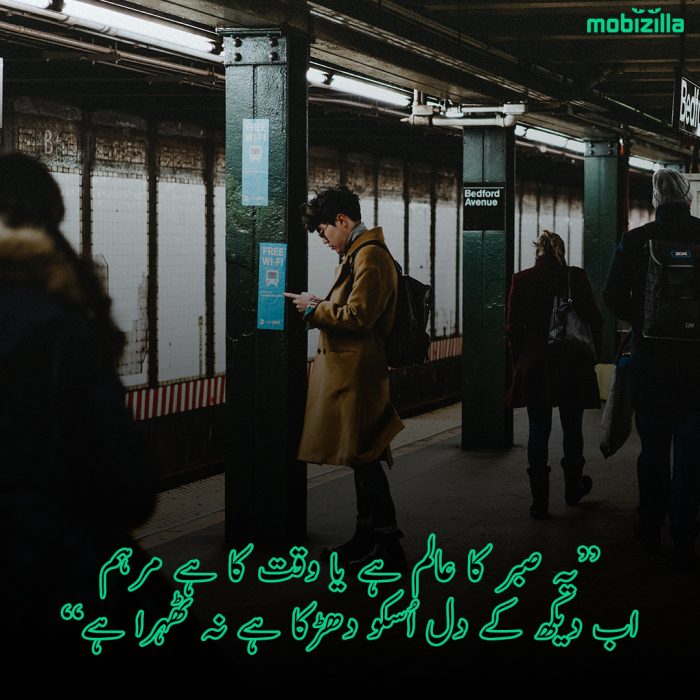 sabar-shayari-in-urdu
یہ صبر کا عالم ہے یا وقت کا ہے مرہم"
"اب دیکھ کے دل اُسکو دھڑکا ہے نہ ٹھہرا ہے
—<<>>—
"Ye Sabar Ka Alam Hai Ya Waqt Ka Hai Marham
Ab Dekh Kay Dil Usko Dharakta Hai Na Tehra Hai"
—<<>>—
Is it a sign of patience or an ointment of time? "
"Now look, his heart is pounding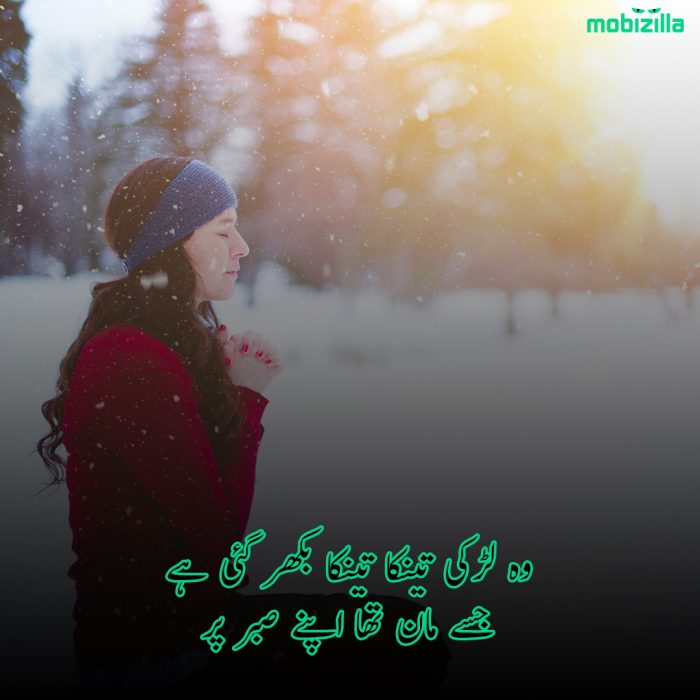 sabar-ki-shayari
وہ لڑکی تینکا تینکا بکھر گئی ہے
جسے مان تھا اپنے صبر پر
—<<>>—
Wo larki tinka tinka bikhr gaye hai
Jase man ta apne sabar par
—<<>>—
That girl is broken
I believed in my patience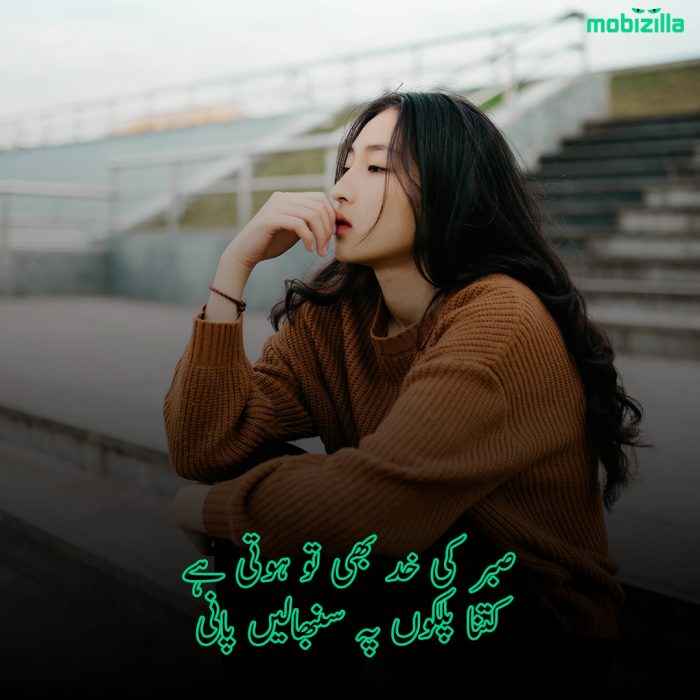 patience-poetry
صبر کی خد بھی تو ہوتی ہے
کتنا پلکوں پہ سنبھالیں پانی
—<<>>—
Sabar ki khad bhi to hoti hai
Ktna palko pay sambalay pani
—<<>>—
There is also the fear of patience
How much water do you handle on your eyelids?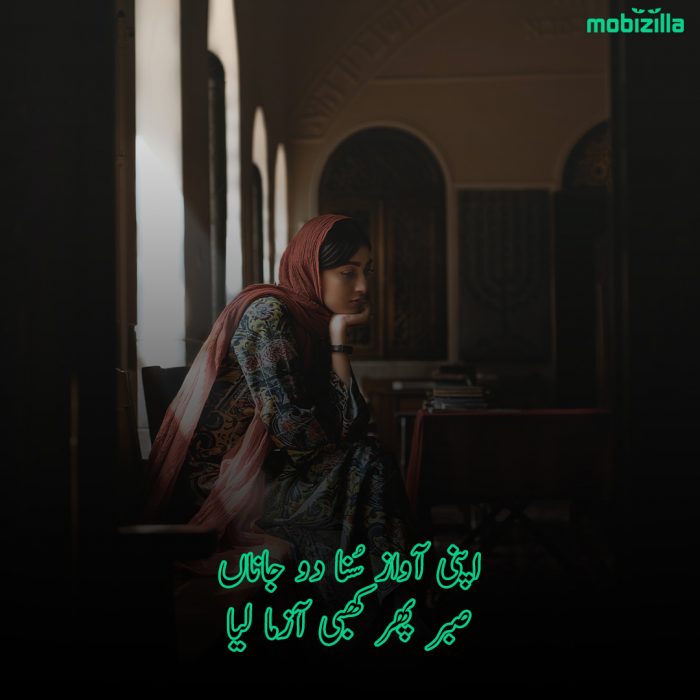 sabar-karo-shayari
اپنی آواز سُنا دو جاناں
صبر پھر کھبی آزما لیا
—<<>>—
Apni awaz suna doo jana
Sabar pir kahbi azzma liya
—<<>>—
Let your voice be heard
Never tried patience again
Follow us on instagram
Follow us on Facebook