In this post we have have collected for you the top Khafa Poetry in Urdu. We hope you enjoy it, and if you enjoy it, please do share it with your friends.
If you like this post of Khafa Poetry, we bet you will also like other post on our page including, love poetry, sad poetry, zulf poetry, dhoka poetry, muskurakat poetry, zindagi poetry, intezar poetry, yaad poetry, barish poetry, waqt poetry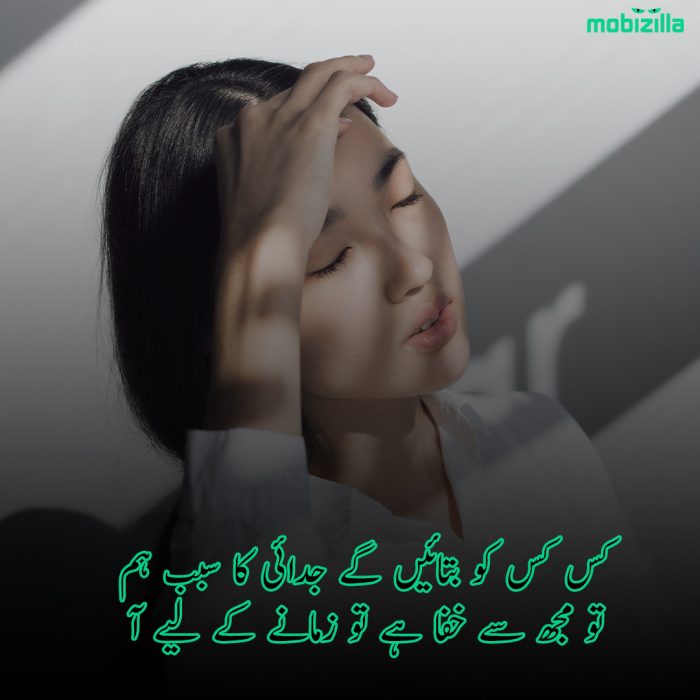 Khafa Poetry & Shayari in Urdu & English
کس کس کو بتائیں گے جدائی کا سبب ہم
تو مجھ سے خفا ہے تو زمانے کے لیے آ
—<<>>—
Kisi kisi ko bataie ge judie ka sabab hum
To muj sia khafa to zamne kalie a
—<<>>—
Who will we tell the reason for the separation?
If you are angry with me then come for the time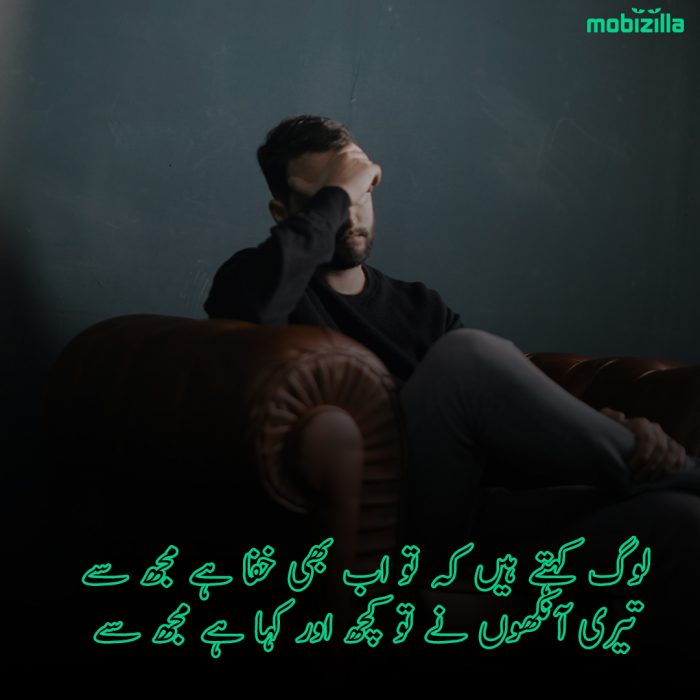 Khafa Poetry in urdu
لوگ کہتے ہیں کہ تو اب بھی خفا ہے مجھ سے
تیری آنکھوں نے تو کچھ اور کہا ہے مجھ سے
—<<>>—
Loog kahte hain kah to ab bhi khafa hai muj se
Tari aunko ne to Koch or kaha hai muj se
—<<>>—
People say you are still angry with me
Your eyes have said something else to me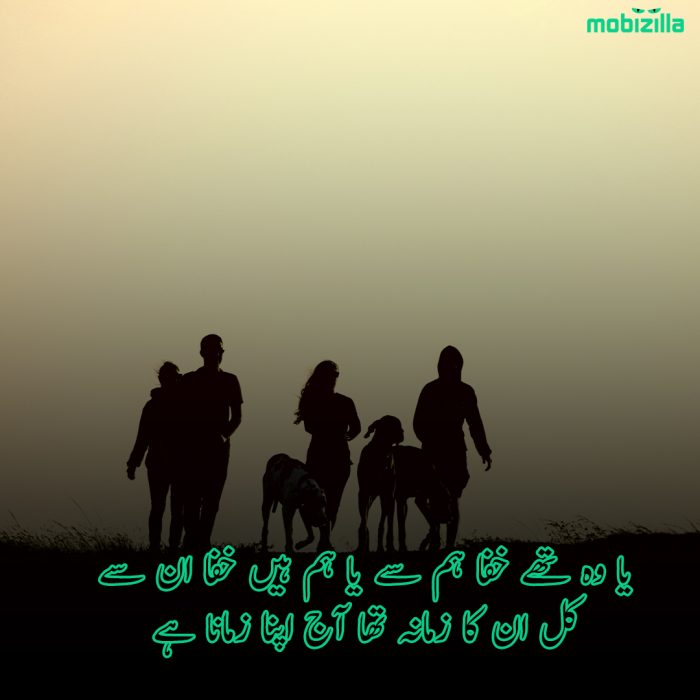 Khafa Shayari In urdu
یا وہ تھے خفا ہم سے یا ہم ہیں خفا ان سے
کل ان کا زمانہ تھا آج اپنا زمانا ہے
—<<>>—
Ya wo te khaffa hum se ya hum khafa in se
kl ikna zamana ta aj apna zamana hai
—<<>>—
Either they were angry with us or we are angry with them
Yesterday was their time, today is their time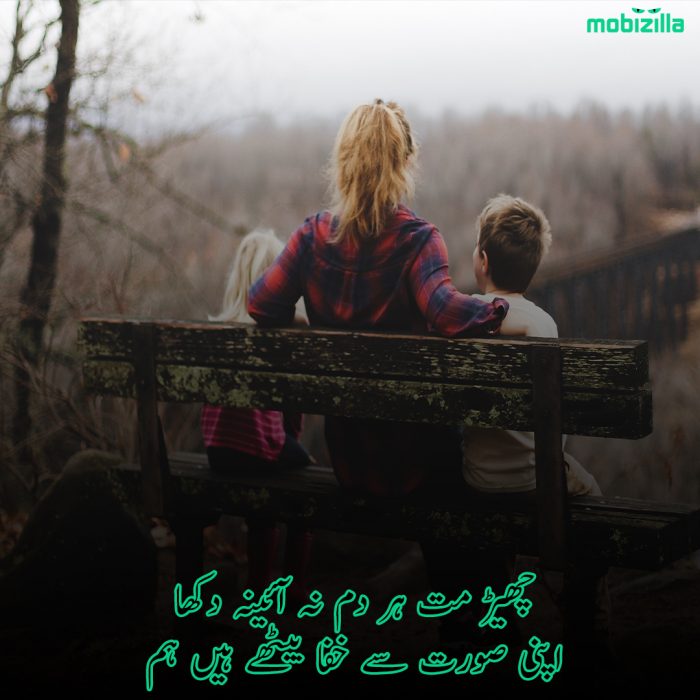 Khafa poetry sms
چھیڑ مت ہر دم نہ آئینہ دکھا
اپنی صورت سے خفا بیٹھے ہیں ہم
—<<>>—
Cher maat haar dam na aiena dikha
Apni surat se khafa bate hia hum
—<<>>—
Don't tease or show the mirror all the time
We are angry with our appearance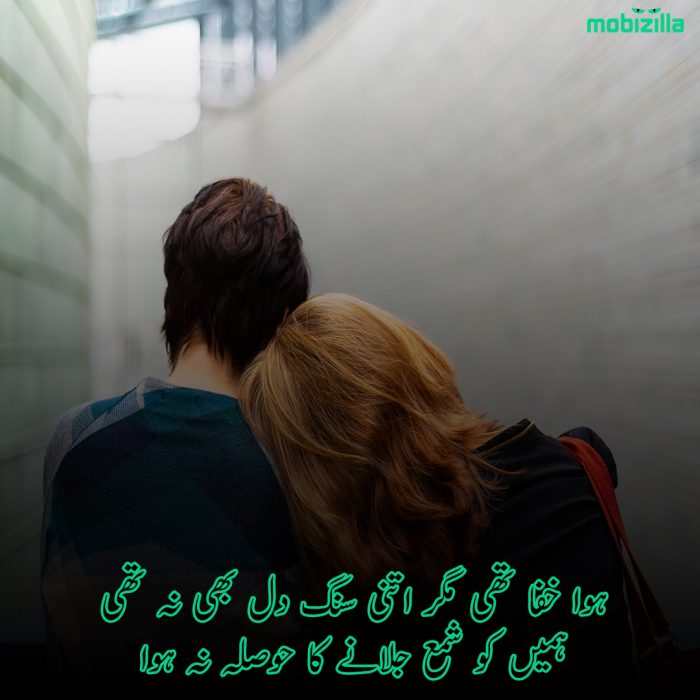 Khafa Quotes In Urdu
ہوا خفا تھی مگر اتنی سنگ دل بھی نہ تھی
ہمیں کو شمع جلانے کا حوصلہ نہ ہوا
—<<>>—
Hawa khafa ti magar itni sing dil bi na ti
Hamain ko shma jalni ko hosla na howa
—<<>>—
The wind was angry but not so heartless
We were not encouraged to light candles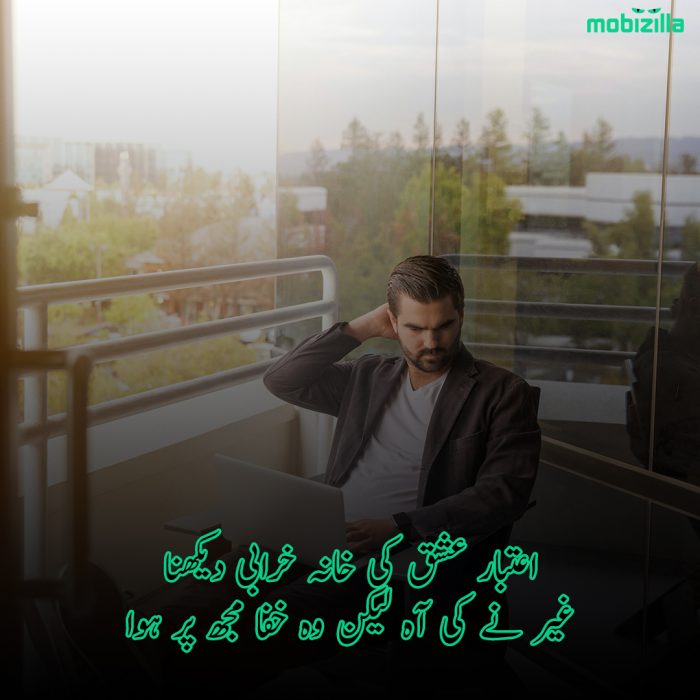 Shayari on narazgi in Urdu
اعتبار عشق کی خانہ خرابی دیکھنا
غیر نے کی آہ لیکن وہ خفا مجھ پر ہوا
—<<>>—
Etibar ishaq ki khana kharabi dikana
Ghair ne ki ah lken wo khafa muj pr howa
—<<>>—
Seeing the brokenness of the house of trust and love
Others sighed but he was angry with me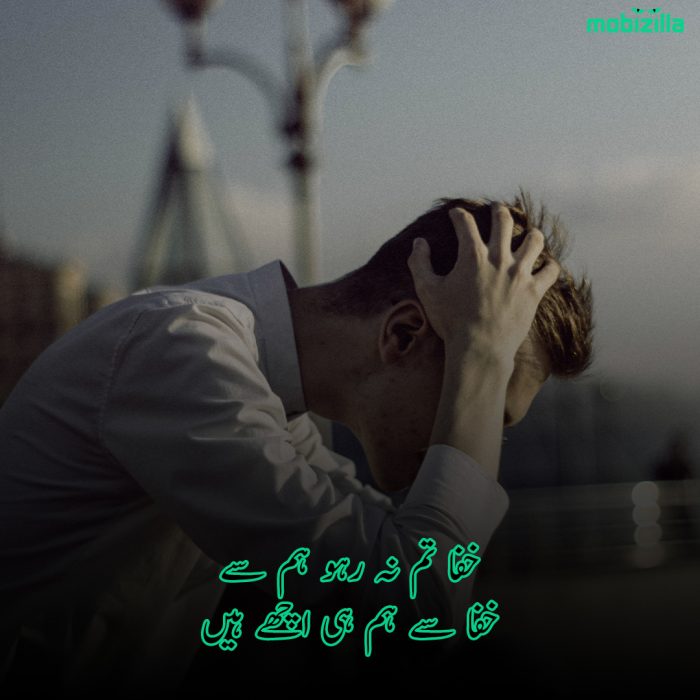 naraz poetry in urdu text
خفا تم نہ رہو ہم سے
خفا سے ہم ہی اچھے ہیں
—<<>>—
Khafa tum na raho hum se
Khafa se hum hi ache hain
—<<>>—
Don't be angry with us
Out of anger we are the best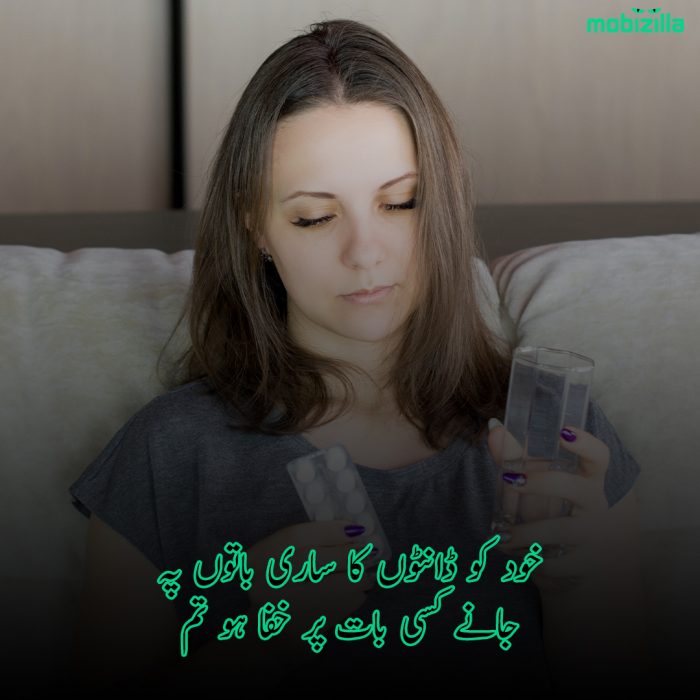 Khafa poetry 2 lines
خود کو ڈانٹوں کا ساری باتوں پہ
جانے کسی بات پر خفا ہو تم
—<<>>—
Khod ko Danto ka sari bato pe
Jane kisi baat pr hafa ho tum
—<<>>—
Reprimand yourself for everything
You are angry about something
khafa dost shayari
دیکھیے اب نہ یاد آئیے آپ
آج کل آپ سے خفا ہوں میں
—<<>>—
Daike ab na yad aie ap
Aj kl ap se khafa ho main
—<<>>—
Look, don't miss it now
I'm angry with you these days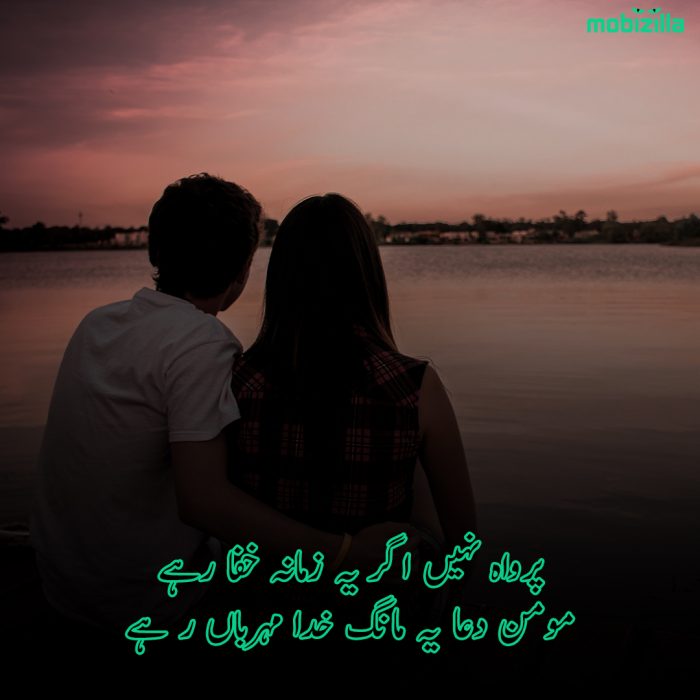 Khafa Shayari 2 line sms
پرواہ نہیں اگر یہ زمانہ خفا رہے
مومن دعا یہ مانگ خدا مہرباں ر ہے
—<<>>—
Parwa nahi agar ye zaman khafa rahe
Momin dua ye mang khuda mohroba rahe
—<<>>—
It doesn't matter if the time is angry
Believing prayer, this request is God's mercy
Follow us on instagram
Follow us on Facebook