In today's digital age, shopping has become simpler and more exciting, all thanks to the power of smartphones and smart apps. Whether you're looking for trendy clothes, electronics, or everyday essentials, there's an app for everything.
In this blog post, we're going to introduce you to the best shopping apps in Pakistan. These apps are like magic doors to a world of endless choices, incredible discounts, and convenient shopping, all from the comfort of your home. Whether you're a fashion enthusiast, a tech lover, or someone who loves exploring unique products, these apps have got you covered.
Top 15 Best Shopping Apps in Pakistan
Daraz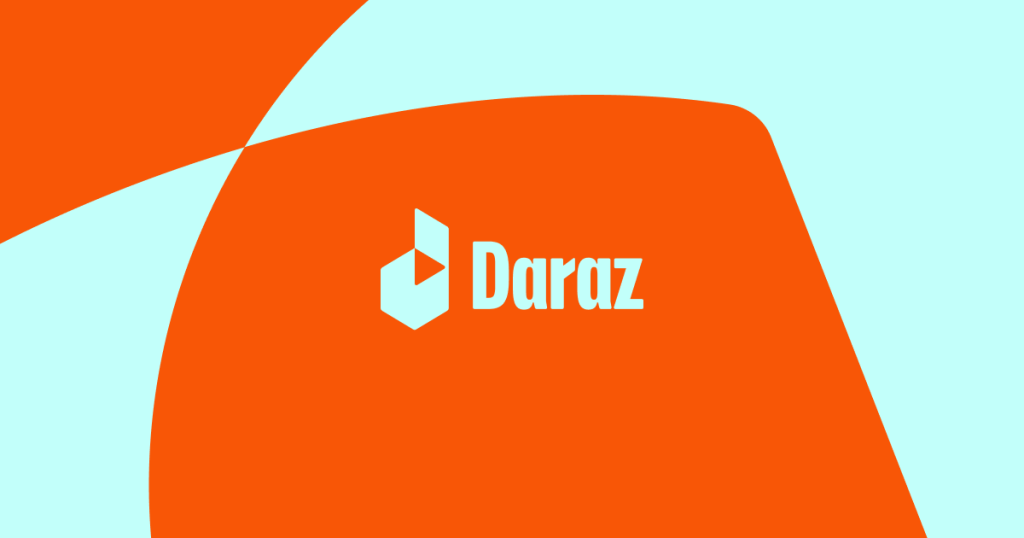 Daraz, Pakistan's pioneering online shopping destination, stands as the country's most popular internet retailer. With a colossal inventory comprising over 20 million products spanning across more than 100 diverse categories, Daraz caters to every conceivable need and desire.
Features of Daraz:
Vast Product Selection: Daraz prides itself on offering an unparalleled selection, ensuring customers can find everything they desire, from everyday essentials to luxurious indulgences.
Quality Assurance: For discerning shoppers, Daraz ensures quality by highlighting items with impeccable five-star seller reviews, guaranteeing worthwhile purchases.
Convenience at Your Fingertips: With a user-friendly interface, the Daraz app transforms the online shopping experience, bringing the world of products to the screens of cell phones and tablets.
Pros:
Extensive Variety: Daraz's extensive product range encompasses everything imaginable, ensuring there's something for everyone.
Quality Assurance: By prioritizing items with top-notch seller reviews, Daraz guarantees quality, providing a reliable shopping experience.
User-Friendly Interface: The Daraz app's intuitive design ensures a seamless shopping experience, making it accessible and convenient for users.
Cons:
Potential for Counterfeits: While Daraz prioritizes quality, users should exercise caution, especially when dealing with high-end or designer items, as knockoffs might still surface.
Pandamart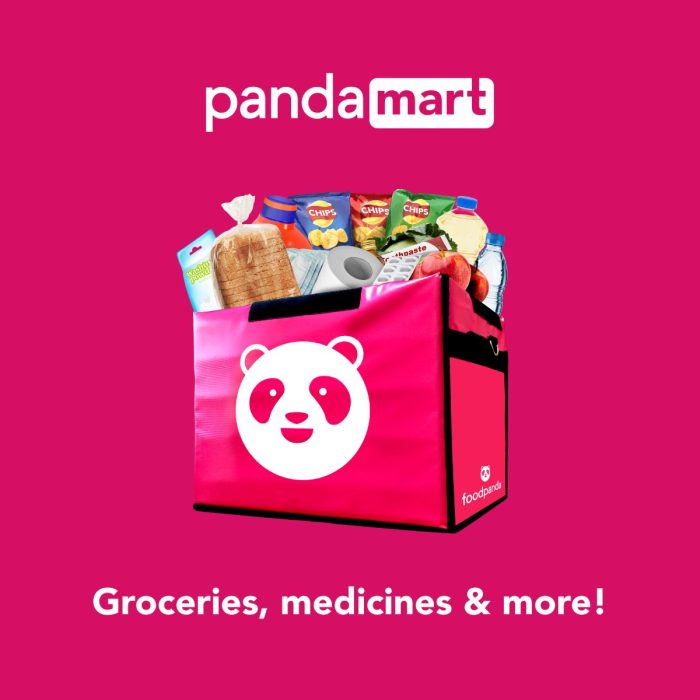 Pandamart, powered by Foodpanda, revolutionizes grocery delivery by ensuring your order reaches your doorstep within a mere 30 minutes of placing it. Shopping for essentials becomes effortless with Pandamart – simply choose the nearest store on Foodpanda and await your swift delivery. Offering a selection of approximately 2,000 diverse items, Pandmart provides a comprehensive range of products to meet your daily needs.
Features of Pandamart:
Rapid Delivery: Pandmart pledges to deliver your groceries within 30 minutes, ensuring your essentials reach you swiftly and conveniently.
Diverse Product Range: With around 2,000 items available, Pandamart covers a broad spectrum of products, from groceries and cleaning supplies to toiletries and prescription medications.
Pros:
Efficient Service: Pandmart's focus on speedy deliveries ensures that customers receive their orders promptly, enhancing the overall shopping experience.
Comprehensive Selection: The vast array of available items caters to various needs, allowing customers to conveniently order everything they require.
Cons:
Quality Concerns: As with any online marketplace, customers might have reservations about the quality of products. It's advisable to review product details and user feedback for assurance.
Jomo.pk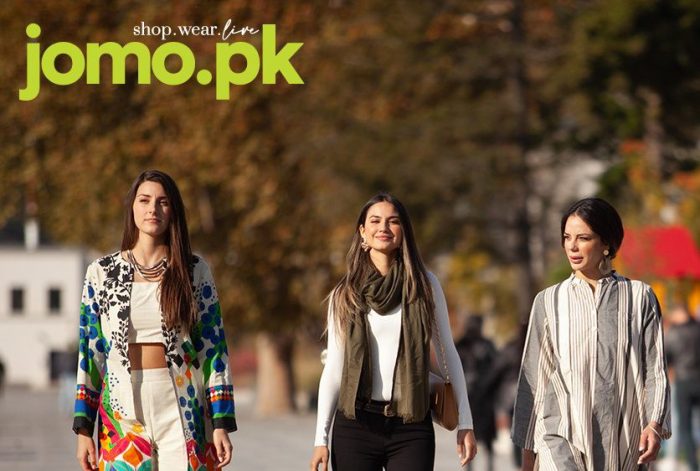 Jomo.pk emerges as Pakistan's premier online shopping destination, revolutionizing the fashion industry by offering the latest apparel, shoes, accessories, and more. With a commitment to transforming the perception of e-commerce in Pakistan, Jomo.pk aims to disrupt the market and redefine the online shopping experience.
Features of Jomo.pk:
Fashion Forward: Jomo.pk showcases the latest fashion trends, ensuring customers have access to the newest arrivals in clothing, shoes, and accessories.
Innovation in E-Commerce: Jomo.pk seeks to revolutionize the e-commerce landscape in Pakistan, introducing innovative approaches to online shopping.
Diverse Product Line: From clothing to accessories, Jomo.pk offers a diverse range of products, catering to fashion enthusiasts with varied tastes.
Pros:
Fashion Excellence: Jomo.pk's dedication to offering the latest fashion items positions it as a go-to destination for fashion-conscious individuals.
Innovation: Jomo.pk's ambition to disrupt the e-commerce sector showcases its commitment to progress and customer satisfaction.
Cons:
Market Establishment: While Jomo.pk is ambitious, establishing itself in a competitive market might present challenges, requiring strategic planning and execution.
Note: Customers are encouraged to review product details, read user feedback, and understand return policies when shopping online to ensure a delightful shopping experience.
Metro Online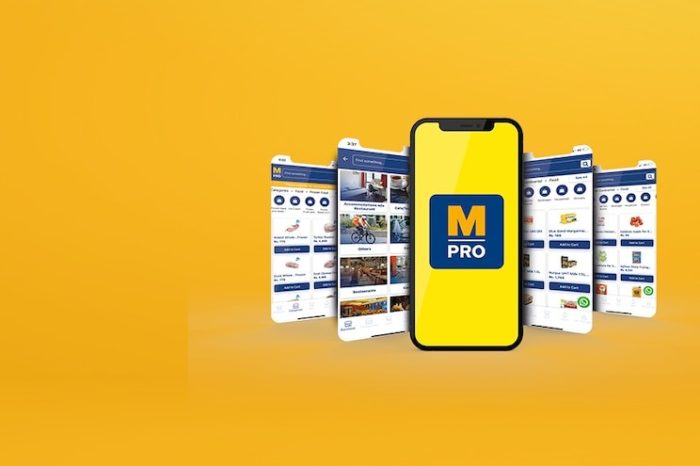 Metro Online Shopping App stands as your ultimate destination for an exceptional shopping experience, offering a wide array of electronic products alongside groceries, clothing, and household essentials. This app is meticulously designed to enhance users' shopping journeys, ensuring convenience and satisfaction.
Features of Metro Online:
Premium Electronics: Metro Online is renowned for its premium electronic products, providing a curated selection of high-quality devices for tech enthusiasts.
Comprehensive Shopping: In addition to electronics, the app enables users to purchase groceries, clothing, and household items, simplifying the entire shopping process.
Specialized Delivery: The app facilitates the delivery of perishable goods such as meat and frozen items, delivering them directly to your doorstep for added convenience.
Pros:
Top-Quality Electronics: Metro Online's focus on premium electronics ensures that customers receive high-end, reliable products, meeting the expectations of tech-savvy shoppers.
All-Inclusive Shopping: From electronics to groceries and clothing, Metro Online provides a holistic shopping experience, allowing users to fulfill various needs in one platform.
Cons:
Limited Geographic Reach: For those residing far from a physical Metro store, this online service serves as a valuable alternative. However, availability might be limited in some regions.
Note: Customers are encouraged to verify product specifications, read user reviews, and understand return policies when shopping online for electronics to ensure a satisfactory experience.
Carrefour Hypermarket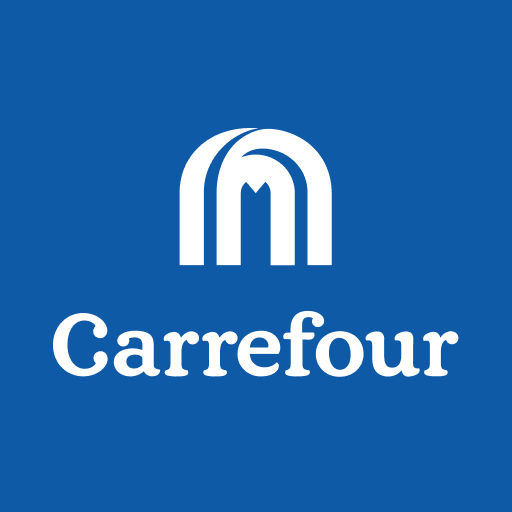 Carrefour Hypermarket, Carrefour Market, Carrefour City, and Carrefour Webstore collectively form a convenient online shopping experience. This app brings the supermarket to your fingertips, allowing you to order a plethora of items, ranging from fresh fruits and vegetables to frozen meals and fresh meats.
Features of Carrefour Hypermarket:
Comprehensive Grocery Shopping: Carrefour's app allows users to shop for a wide array of grocery items, including fresh produce, frozen meals, and household necessities.
Convenient Online Experience: By integrating the convenience of online shopping with the freshness of a physical supermarket, Carrefour provides a holistic grocery solution.
Pros:
Freshness Guaranteed: Carrefour's emphasis on fresh produce ensures that customers receive high-quality fruits, vegetables, meats, and other perishables.
Wide Product Range: From everyday staples to gourmet ingredients, Carrefour offers an extensive selection, catering to diverse culinary needs.
Cons:
Limited to Grocery: While Carrefour excels in the grocery department, it might not offer the same breadth of products as general online retailers like Daraz.
Elo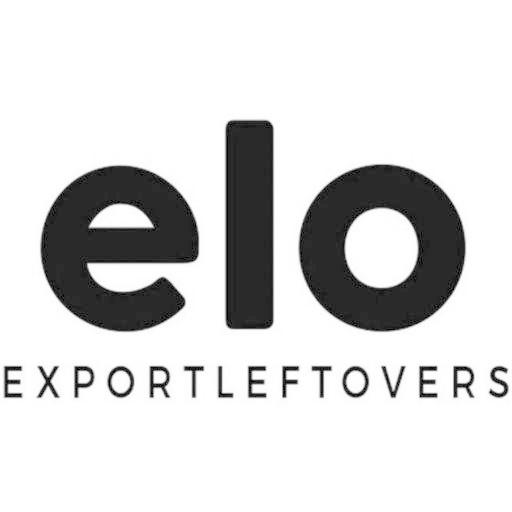 Elo, a prominent online marketplace in Pakistan, serves as a hub where individuals can buy and sell goods and services. Renowned for its vast and diverse product offerings, Elo has established itself as one of the most beloved online shopping platforms in the country.
Features of Elo:
Comprehensive Marketplace: Elo's platform encompasses a wide range of products and services, catering to diverse consumer needs and preferences.
User-Friendly Interface: Elo's website provides a seamless and intuitive shopping experience, making it accessible to users of all backgrounds.
Pros:
Diverse Product Selection: Elo's extensive inventory ensures that shoppers can find products ranging from electronics and fashion to home essentials and more.
Ease of Use: Elo's user-friendly platform simplifies the online shopping process, allowing users to navigate and make purchases with ease.
Cons:
Limited Brand Recognition: Elo might face competition from more established platforms like Daraz, which have a larger customer base and brand recognition.
Marketplace Challenges: As a marketplace, the quality of products and services can vary, requiring users to exercise caution and conduct thorough research before making purchases.
iShopping

Established in 2010, iShopping stands as Pakistan's leading online shopping destination, dedicated to offering customers exceptional prices across a diverse range of product categories while providing unparalleled customer support. With over a decade of expertise, iShopping has perfected the art of online shopping, ensuring an unmatched experience for its users.
Features of iShopping:
Wide Product Range: iShopping boasts an extensive selection of products, ranging from electronics and fashion to home essentials, catering to a variety of consumer needs.
Genuine Goods: Committed to authenticity, iShopping guarantees the delivery of genuine products, instilling trust and confidence in its customer base.
Market Leadership: iShopping maintains its position as a market leader by consistently providing top-quality products and exceptional customer service, earning the loyalty of shoppers nationwide.
Pros:
Reliable Source: With over a decade in the industry, iShopping is a trusted platform, ensuring customers receive genuine products and reliable service.
Diverse Selection: iShopping's wide array of products allows shoppers to explore various categories, finding everything they need in one convenient location.
Cons:
Delivery Times: While iShopping strives for efficiency, delivery times might vary based on location and demand, which can be a consideration for urgent orders.
Shophive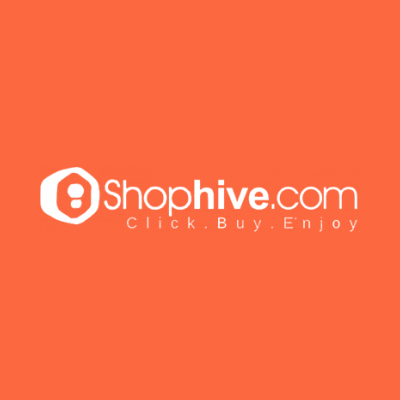 Shophive stands as Pakistan's pioneering and exclusive e-commerce platform, serving customers nationwide through its user-friendly website, shophive.com. Committed to providing the best online shopping experience in Pakistan, Shophive ensures authenticity, offering 100% genuine, brand-new items, complete with service and warranty guarantees. Specializing in electronics, homewares, and gadgets, Shophive empowers customers to select products they desire with confidence.
Features of Shophive:
Nationwide Reach: Shophive caters to customers all over Pakistan, making quality products accessible to people across the country.
Authenticity Guarantee: Shophive ensures the authenticity of its products, providing customers with brand-new items and comprehensive warranty and service support.
Diverse Product Range: From electronics to homewares and gadgets, Shophive offers a wide selection of products, catering to various customer needs.
Pros:
Authentic Products: Shophive's commitment to authenticity reassures customers, eliminating concerns about counterfeit or substandard products.
Comprehensive Warranty: Shophive's inclusion of warranty and service support enhances customer confidence, ensuring a hassle-free experience in case of issues.
Cons:
Competitive Market: Shophive operates in a competitive e-commerce landscape, requiring continuous innovation and customer-focused initiatives to maintain its premier status.
Mega.pk

Mega.pk Online Shop opens new horizons for tech enthusiasts, offering a diverse array of cutting-edge gadgets at customers' fingertips. With a relentless focus on customer satisfaction, Mega.pk ensures that customers can access their preferred brands and items conveniently. Providing Pakistan with the ultimate online buying experience for electronic devices and accessories, Mega.pk features an extensive selection, including laptops, mobile phones, tablets, and more.
Features of Mega.pk:
Wide Selection: Mega.pk offers a vast range of electronic devices and their accessories, catering to various customer preferences and requirements.
Affordability: Mega.pk takes pride in providing affordable items, making innovative gadgets accessible to a broad audience.
Popularity and Variety: Mega.pk features popular brands and a diverse variety of products, enabling customers to explore options from trusted manufacturers.
Pros:
Affordability: Mega.pk's focus on offering budget-friendly options ensures that a wide range of customers can indulge in the latest technology without breaking the bank.
Variety: The platform's extensive variety accommodates different tastes and needs, allowing customers to find products that align with their preferences.
Cons:
Market Competition: Operating in a competitive market, Mega.pk needs to continually adapt and innovate to maintain its position and meet evolving customer demands.
Krave Mart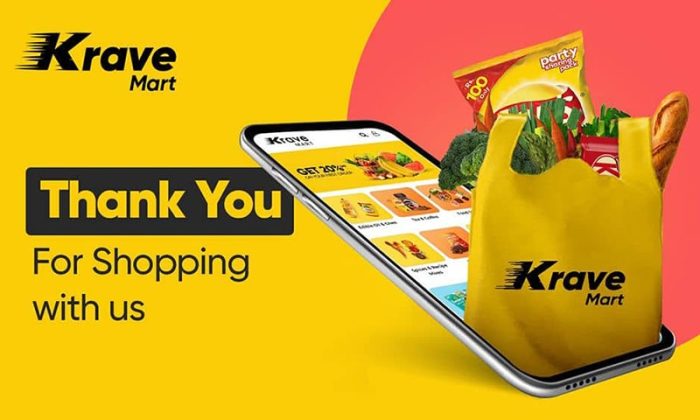 Krave Mart emerged as a prominent player in Pakistan's online marketplace, offering a revolutionary 10-minute delivery guarantee to customers. This nearby online supermarket specializes in stocking essential consumer items, ensuring swift and efficient deliveries right at customers' doorsteps.
Features of Krave Mart:
10-Minute Delivery Guarantee: Krave Mart sets itself apart with an incredible 10-minute delivery guarantee, providing customers with unparalleled convenience and speed.
Local and Imported Goods: Krave Mart offers a diverse range of products, including both local and imported goods sourced directly from producers, distributors, and wholesalers.
Business Opportunities: For businesses, such as vegetable farming companies, Krave Mart presents an excellent platform to sell products at scale, tapping into a broad customer base.
Pros:
Swift Delivery: Krave Mart's commitment to ultra-fast deliveries ensures that customers receive their orders within minutes, enhancing the overall shopping experience.
Product Variety: The platform's inclusion of local and imported goods caters to different customer preferences, offering a wide selection of high-quality products.
Cons:
Market Competition: Operating in the competitive online marketplace, Krave Mart needs to sustain its exceptional service to stand out amidst competitors and meet growing customer expectations.
DVAGO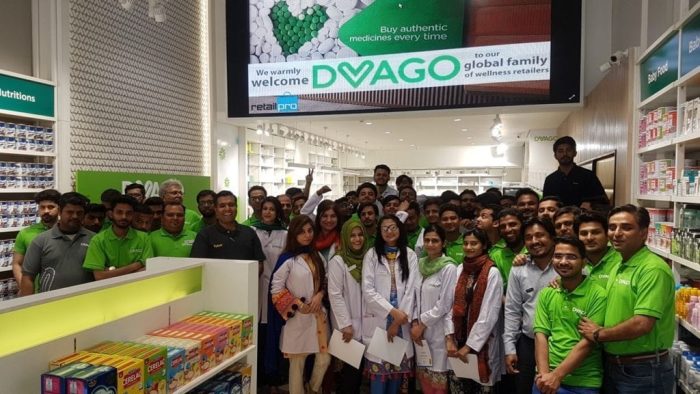 DVAGO, once a leading online pharmacy in Pakistan, has expanded its offerings to encompass a variety of consumer goods. Functioning as the digital equivalent of a local convenience shop with an in-house pharmacist, DVAGO provides customers with a seamless shopping experience for a range of products.
Features of DVAGO:
Diverse Product Range: DVAGO caters to diverse customer needs, offering a wide range of products, including dietary supplements, cosmetics, medicines, and more.
Quality Assurance: With an in-house pharmacist, DVAGO ensures the quality and authenticity of pharmaceutical products, providing customers with peace of mind.
Opportunities for Manufacturers: DVAGO serves as a viable platform for manufacturers of dietary supplements, cosmetics, and related goods, enabling them to reach online consumers effectively.
Pros:
Convenience: DVAGO's blend of pharmacy services and consumer goods creates a convenient one-stop shop for customers, simplifying their shopping experience.
Quality Control: The presence of an in-house pharmacist ensures the authenticity and quality of pharmaceutical products, enhancing customer trust.
Cons:
Evolving Market: To stay competitive, DVAGO must continually adapt to market trends and consumer demands, ensuring a dynamic and customer-centric approach to its services.
Savyour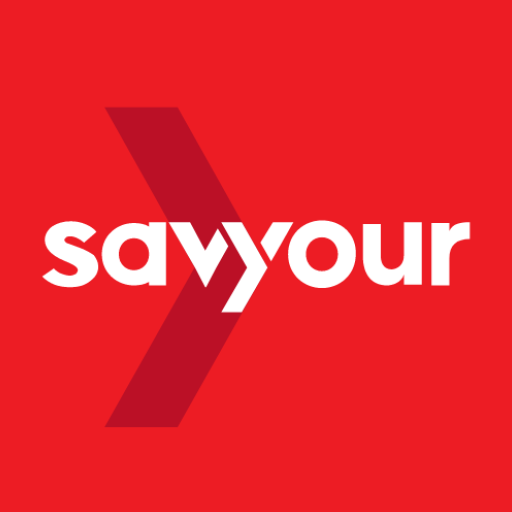 Savyour is a unique platform that offers users cashback incentives, setting it apart in the world of online shopping. With Savyour, a portion of your money is returned to you every time you make a purchase. This app is intricately connected with numerous retail establishments in Pakistan, providing a wide array of options for users.
Features of Savyour:
Cashback Incentives: Savyour's standout feature is its cashback incentive programs, ensuring that users get a portion of their money back with every purchase.
Extensive Brand Network: Savyour boasts connections with over 250 local brands, offering a diverse range of products and services, including Medicare, clothing, health and beauty, groceries, electronics, and more.
Pros:
Financial Benefits: Savyour's cashback programs provide users with tangible financial benefits, making it an attractive option for budget-conscious shoppers.
Variety of Categories: The app covers a wide range of categories, allowing users to explore and shop for various products and services while enjoying cashback rewards.
Cons:
Market Competition: Savyour needs to continually innovate and expand its brand network to stay competitive in the evolving online shopping landscape.
Markaz

Markaz serves as a lifeline for thousands of resellers in Pakistan, offering them a platform beyond Facebook and Instagram. Many small-scale resellers face challenges due to unsold goods and delayed deliveries, impacting their micro-businesses. Markaz addresses this by providing a platform where resellers can thrive without hefty commissions.
Features of Markaz:
Support for Micro-Businesses: Markaz focuses on empowering small-scale resellers, enabling them to reach a wider customer base without the constraints of high commissions.
Inclusive Platform: Unlike traditional eCommerce platforms, Markaz welcomes a diverse range of sellers, fostering an inclusive and vibrant marketplace.
Pros:
Micro-Business Empowerment: Markaz plays a crucial role in empowering micro-businesses, allowing them to grow and succeed in the competitive online market.
Simplified Transactions: Markaz simplifies the selling process for resellers, offering them a hassle-free platform to showcase and sell their products.
Cons:
Market Education: Educating sellers and buyers about the platform's benefits and processes is essential for Markaz's growth and expansion.
ezbuy Pakistan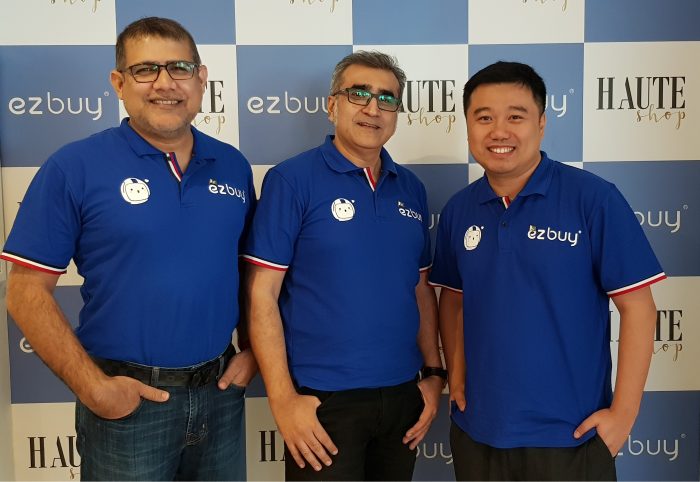 ezbuy Pakistan, the Chinese eCommerce site and AliExpress's main rival offers Pakistani customers access to a wide array of reasonably priced fashion, cosmetics, lifestyle products, and home essentials. Launched in 2018, ezbuy recognized the need for affordable yet quality products in Pakistan.
Features of ezbuy Pakistan:
Affordable Shopping: ezbuy Pakistan specializes in providing budget-friendly options for fashion, cosmetics, lifestyle products, and home essentials, catering to price-conscious shoppers.
Diverse Product Range: From unique oddities like a pink hanging chair to local electrical goods, ezbuy offers a diverse selection of products for buyers.
Pros:
Budget-Friendly Options: ezbuy's focus on affordability makes it a go-to platform for buyers seeking quality products at reasonable prices.
Variety in Products: The platform's diverse product range ensures that customers can find a wide variety of items, meeting different needs and preferences.
Cons:
Market Visibility: To compete effectively, ezbuy needs to enhance its visibility and reach among potential customers, ensuring that its affordable offerings are widely known in the market.
Goto

Goto, a prominent online marketplace in Pakistan, stands out for its diverse product range, covering everything from fashion and beauty to home appliances, groceries, and even cars. While operating on a smaller scale than Daraz, Goto's appeal lies in its extensive variety and regular discounts, making it a favorite among shoppers.
Features of Goto:
Wide Variety: Goto offers an extensive selection of consumer goods, ranging from fashion and beauty products to home appliances, groceries, and automobiles, providing a one-stop shopping experience.
Regular Discounts: Goto is known for its frequent discounts and deals, attracting customers with enticing offers and savings.
Pros:
Diverse Product Categories: Goto's diverse range of product categories caters to a wide customer base, ensuring that shoppers can find everything they need in one place.
Attractive Deals: The platform's regular discounts and deals make it an appealing choice for budget-conscious shoppers seeking quality products at reduced prices.
Cons:
Market Competition: Goto needs to continually innovate and enhance its offerings to keep up with the evolving online shopping landscape and stay competitive.
Clicky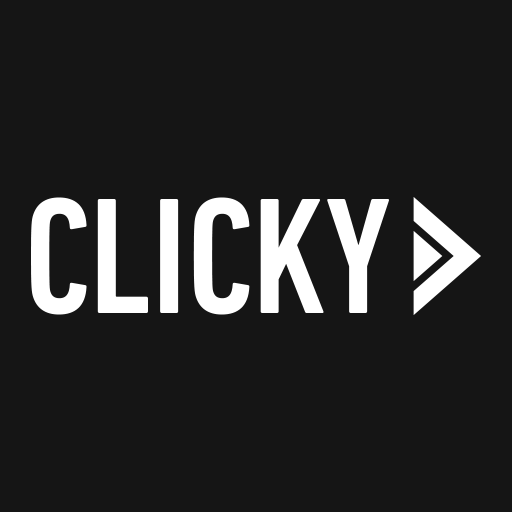 Clicky, the rising star in Pakistan's online shopping landscape, specializes in offering budget-friendly to mid-range apparel and accessories. Unlike its counterparts, Clicky focuses on providing affordable fashion options, both traditional and contemporary, making it an ideal choice for budget-conscious shoppers.
Features of Clicky:
Affordable Fashion: Clicky specializes in offering low to mid-range clothing and accessories, catering to customers seeking affordable yet stylish fashion options.
Variety in Clothing: The platform provides both traditional and contemporary clothing, along with locally produced and imported cosmetics, ensuring a diverse range of options for shoppers.
Pros:
Affordability: Clicky's focus on budget-friendly fashion appeals to customers looking for trendy clothing and accessories without breaking the bank.
Variety in Styles: From traditional attire to modern fashion, Clicky offers a variety of styles, catering to different fashion preferences.
Cons:
Market Expansion: Clicky may need to focus on expanding its customer base and visibility to reach a wider audience of potential shoppers, ensuring the platform's growth in the competitive market.
Final Thoughts on Best Shopping Apps in Pakistan
And there you have it, shoppers of Pakistan! We've navigated through the exciting world of the best shopping apps tailored just for you. These apps aren't just about buying things; they're about experiencing the joy of effortless, convenient, and smart shopping.
In a country where markets are bustling and time is precious, these apps have become your go-to companions, offering a vast array of products, exclusive deals, and the simplicity of shopping from home. From the latest fashion trends to cutting-edge gadgets and everyday necessities, these apps have transformed the way you shop.
But it's not just about the products; it's about the experience. The ease of browsing, the thrill of discovering new items, and the satisfaction of secure transactions – these apps offer it all. They understand your needs, your preferences, and your budget.
Further Readings
Best online shopping websites in Pakistan