Hello, gentlemen! Are you ready to upgrade your style game without the hassle of endless shopping trips? Well, you're in luck because we're about to unveil the best clothing apps designed especially for men.
In this blog post, we'll keep things straightforward. We'll guide you through the world of convenient clothing shopping right from your phone through Best Clothing Apps for Men. Whether you're after classy suits, casual wear, or trendy accessories, these apps have got you covered.
We understand that finding the right clothes can be a challenge, but these apps make it easy. With just a few taps, you can browse through a variety of styles, find the perfect fit, and have your new wardrobe pieces delivered to your doorstep.
List of Best Clothing Apps for Men
Amazon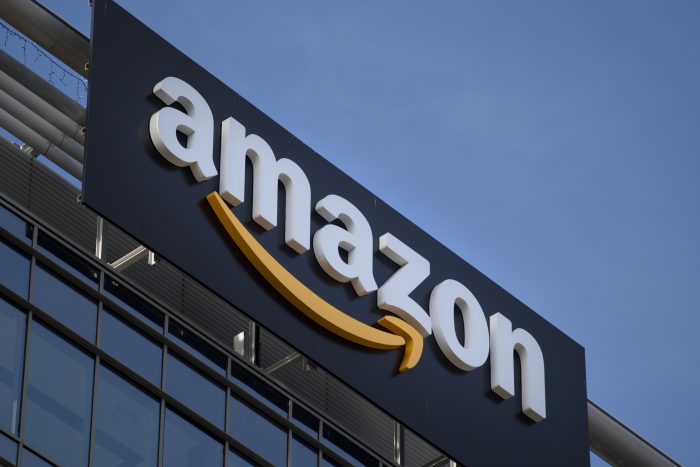 Amazon, often hailed as the world's shopping hub, stands as the quintessential online marketplace for a vast array of products, including boys' fashion. Whether you seek wardrobe basics, designer brands, various sizes, or diverse styles, Amazon's extensive selection remains unparalleled. The convenience of shopping through the app is complemented by its intuitive search function and robust filtering system, simplifying the quest for specific items or the exploration of new styles. Additionally, Amazon's treasure trove of user reviews serves as a valuable resource, offering candid insights into product quality, fit, and more, empowering shoppers to make well-informed purchasing decisions.
Key Features:
Extensive Fashion Selection: Amazon's inventory boasts an impressive array of boys' fashion items, ensuring a wide range of choices.
Intuitive Search Function: The app's search functionality is user-friendly and efficient, facilitating hassle-free product discovery.
Robust Filtering System: Shoppers can fine-tune their searches with precision using Amazon's comprehensive filtering options.
User Reviews: Candid feedback from fellow consumers provides valuable insights into product quality, fit, and overall satisfaction.
Pros:
Diverse Fashion Selection: Amazon's platform offers an extensive collection of boys' fashion items, catering to various tastes and preferences.
Efficient Search: The app's intuitive search function and robust filtering system simplify the shopping process.
Informed Decisions: User reviews empower shoppers with valuable information, enhancing their ability to make confident purchasing choices.
Cons:
Overwhelming Choices: The sheer volume of options available on Amazon can occasionally pose a challenge when making decisions.
Varied Quality: The quality and consistency of items may fluctuate, requiring cautious consideration.
Shipping Variables: Shipping times and costs may exhibit inconsistencies, necessitating attention during the checkout process.
eBay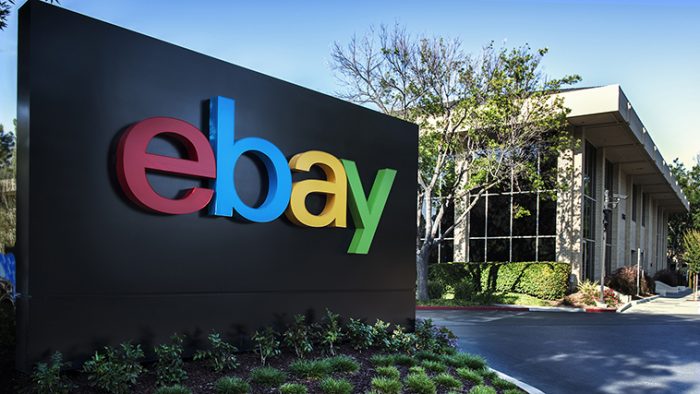 eBay's mobile app unveils a treasure trove of unique fashion discoveries from across the globe. While renowned for its second-hand goods, eBay transcends this reputation by serving as a platform where shoppers can uncover new items from established brands, vintage gems, or discontinued lines. The thrill of shopping on eBay is amplified by its auction format, inviting users to bid on one-of-a-kind fashion finds. Savvy shoppers find eBay to be an ideal destination for snagging remarkable deals, particularly on higher-end brands. With eBay, each shopping endeavor transforms into an exciting adventure.
Key Features:
Varied Merchandise: eBay offers a diverse spectrum of fashion items, encompassing both new and second-hand goods.
Auction Experience: The auction format adds an element of excitement and competition to the shopping journey.
Deal Opportunities: eBay presents the potential for securing fantastic deals, especially on premium and sought-after brands.
Pros:
Versatile Inventory: eBay's catalog spans both new and second-hand fashion items, affording shoppers a broad selection.
Thrilling Auctions: The auction format injects excitement and intrigue into the shopping process, as users bid on their coveted items.
Budget-Friendly Deals: Savvy shoppers can capitalize on eBay's platform to discover remarkable deals, particularly on higher-end brands.
Cons:
Seller Trustworthiness: The presence of fraudulent sellers is a potential concern, necessitating vigilance.
Time-Consuming Bidding: Participating in auctions can be time-consuming, and securing desired items may require competitive bidding.
Variable Second-Hand Quality: The condition and quality of second-hand items can fluctuate, necessitating scrutiny before purchase.
Grailed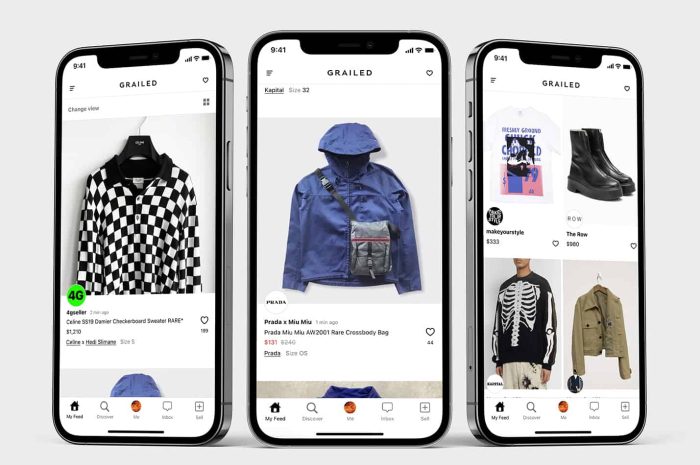 Grailed stands as a beacon in the digital marketplace, enticing fashion-savvy individuals with its opulent collection of men's fashion. This platform takes pride in its extensive inventory of high-end streetwear and luxury brands, establishing itself as the go-to destination for those in pursuit of exclusive and limited-edition pieces. What sets Grailed apart is its unique feature of facilitating user-to-user sales, instilling a personal and intimate touch into the shopping experience, and transcending mere transactions.
Key Features:
High-End Fashion Repository: Grailed proudly houses a wide array of high-end streetwear and luxury brands, ensuring an unmatched selection.
Personalized Shopping: The platform's user-to-user sales feature adds a personal dimension to the shopping journey, fostering a sense of connection between buyers and sellers.
Pros:
Exquisite Fashion Selection: Grailed's catalog showcases an opulent assortment of high-end streetwear and luxury brands, catering to the desires of discerning fashion enthusiasts.
Personalized Transactions: The user-to-user sales model elevates the shopping experience, infusing a unique and personal connection.
Rare Finds: The platform's penchant for rare and limited-edition pieces provides shoppers with a chance to discover fashion treasures.
Cons:
Price Considerations: High-end items may come with a significant price tag, potentially limiting accessibility for budget-conscious shoppers.
Budget Constraints: Grailed may not offer extensive options for those seeking more casual or budget-friendly clothing.
Service Variability: The user-to-user sales dynamic can introduce inconsistencies in service and product quality.
Mr. Porter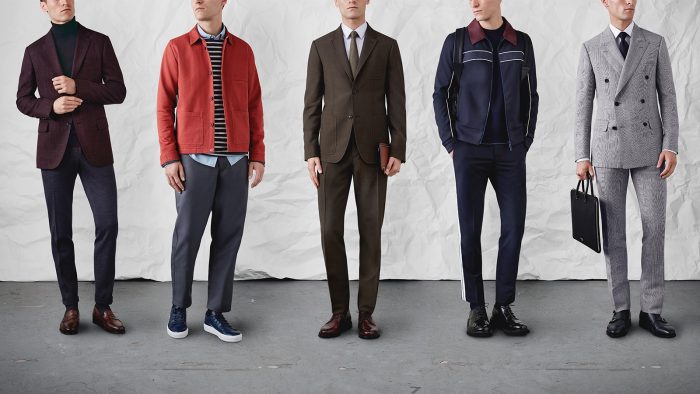 Mr. Porter assumes the role of a personal stylist, seamlessly blending luxury shopping with expert style guidance. Featuring an impressive roster of designer brands, it offers a curated selection of high-quality fashion pieces suited for every conceivable occasion. Beyond shopping, the app immerses users in an extravagant lifestyle experience, facilitated by rich content and a user-friendly interface that elevates the act of shopping to a luxurious journey, rather than a mundane chore.
Key Features:
Designer Fashion Curation: Mr. Porter proudly presents a curated collection of designer brands, delivering high-quality fashion items suitable for diverse occasions.
Style Expertise: The app goes beyond shopping, providing valuable style advice and insights to enhance users' fashion acumen.
Pros:
Versatile Fashion Choices: Mr. Porter's platform offers high-quality fashion pieces that cater to a spectrum of occasions and styles.
Style Consultation: The inclusion of style advice and tips enriches the shopping experience, ensuring that users make confident and informed choices.
Immersive Lifestyle Content: The app's lifestyle content adds depth to the luxury shopping journey, fostering a sense of extravagance.
Cons:
Luxury Price Point: The premium nature of the fashion on offer may not be accessible to all shoppers.
Limited Casual Options: Mr. Porter's primary focus on luxury may mean limited selections for those seeking more casual or budget-friendly attire.
ASOS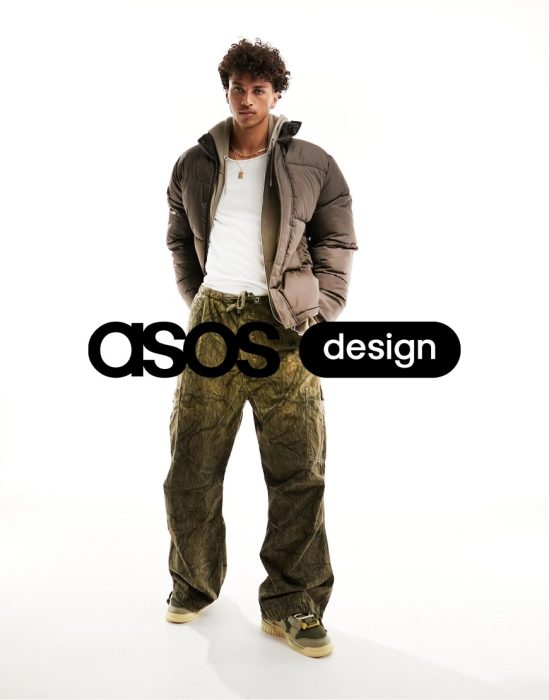 ASOS, the renowned British fashion giant, serves as an expansive marketplace offering a rich tapestry of brands and styles. Whether you seek a relaxed and casual ensemble or a sharp suit for a formal occasion, ASOS delivers. The ASOS app excels on multiple fronts, including its vast inventory, inclusivity, and frequent sales, making it a preferred destination for individuals in pursuit of both variety and value.
Key Features:
Diverse Brand Portfolio: ASOS proudly hosts a diverse array of brands and fashion styles, providing shoppers with an extensive selection.
Frequent Sales: The platform's regular sales events offer attractive discounts and value for fashion-conscious consumers.
Pros:
Fashion Diversity: ASOS caters to a broad spectrum of fashion preferences, ensuring that every shopper can find their desired style.
Value-Oriented: The platform's frequent sales and discounts enhance its appeal, offering affordability without compromising on style.
Cons:
Size and Fit Variability: The sizing and fit of items can exhibit inconsistency across different brands, necessitating careful consideration during purchases.
Quality Assurance: While ASOS offers a broad range of brands, the quality of certain items may not meet the expectations of discerning shoppers.
The RealReal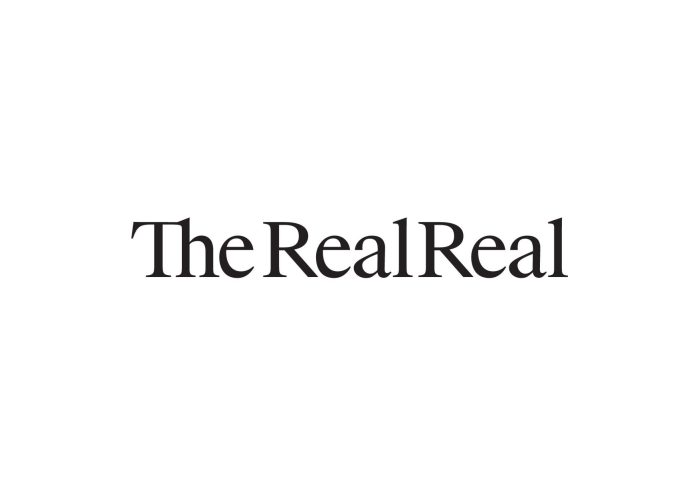 The RealReal represents a transformative force in the realm of pre-owned fashion. Offering an assortment of second-hand designer clothing, this platform caters to budget-conscious luxury enthusiasts. What sets The RealReal apart is its commitment to authenticity, ensuring that each item undergoes rigorous authentication processes, offering peace of mind with every purchase.
Key Features:
Authenticated Second-Hand Designer Clothing: The RealReal specializes in offering authenticated pre-owned designer clothing, combining luxury with affordability.
Budget-Friendly Luxury: For those enamored with luxury fashion but mindful of budgets, The RealReal provides an attractive option.
Pros:
Luxury on a Budget: The RealReal opens the doors to luxury fashion for individuals seeking budget-friendly options.
Authenticity Assurance: The platform's dedication to authentication instills confidence in the authenticity of each purchase.
Cons:
Limited Inventory: The nature of second-hand fashion means that stock and sizes may be limited, requiring patience in the search for specific items.
Condition Considerations: Pre-owned items may exhibit signs of wear and tear, necessitating thorough examination by shoppers.
StockX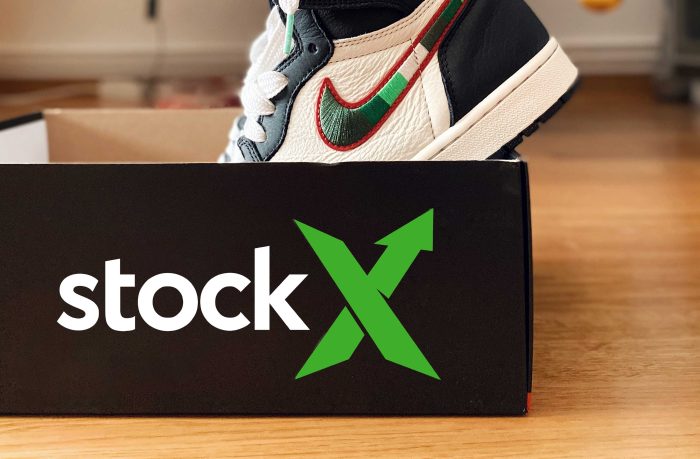 StockX stands as the global epicenter for sneaker enthusiasts. This unique platform introduces a dynamic bidding system, empowering users to secure their coveted sneakers or sought-after streetwear at prices they are willing to pay. Further enhancing its appeal, StockX takes authenticity seriously, ensuring the legitimacy of all transactions.
Key Features:
Bidding System: StockX's distinctive bidding mechanism allows users to engage in a competitive process to acquire their desired sneakers.
Authentication Assurance: Every item on StockX undergoes authentication, guaranteeing that buyers receive genuine products.
Pros:
Bid to Win: The bidding system adds an element of excitement to the shopping experience, enabling users to vie for their favorite items.
Authenticity Guarantee: StockX's commitment to authentication safeguards buyers against counterfeit purchases.
Cons:
Competitive Bidding: The bidding process can be time-consuming and competitive, demanding patience and vigilance from shoppers.
Price Variability: Prices for highly sought-after items can soar due to demand, potentially exceeding budget constraints.
Zara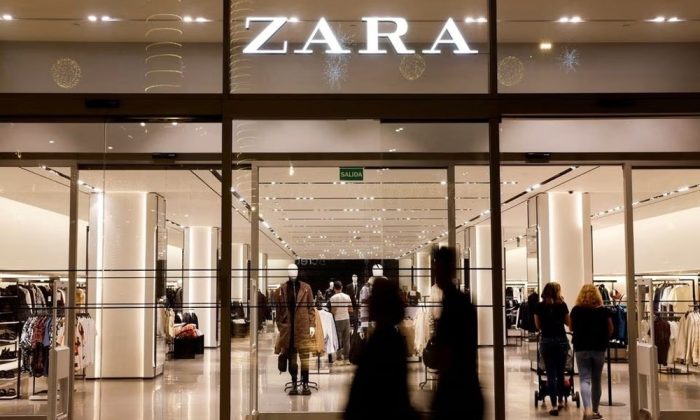 Zara's mobile app effortlessly mirrors the in-store experience, providing access to trendy fashion choices with a simple tap. The brand's commitment to frequent stock rotation ensures a continuous stream of new and fashion-forward items. Navigating the app is a breeze, enhancing the overall shopping experience.
Key Features:
Trendy Fashion Choices: Zara's app is a treasure trove of trendy and stylish fashion selections.
Frequent Stock Rotation: The brand's fast-paced stock turnover guarantees a fresh and ever-changing selection.
Pros:
Fashion Forward: Zara consistently offers the latest fashion trends, keeping your wardrobe up-to-date.
Constant Refresh: The rapid stock rotation means there's always something new to explore.
Cons:
Sustainability Concerns: Zara's fast-fashion approach may raise questions regarding sustainability and product quality.
Size Variability: Some customers have noted that Zara sizes tend to run smaller compared to other brands.
Farfetch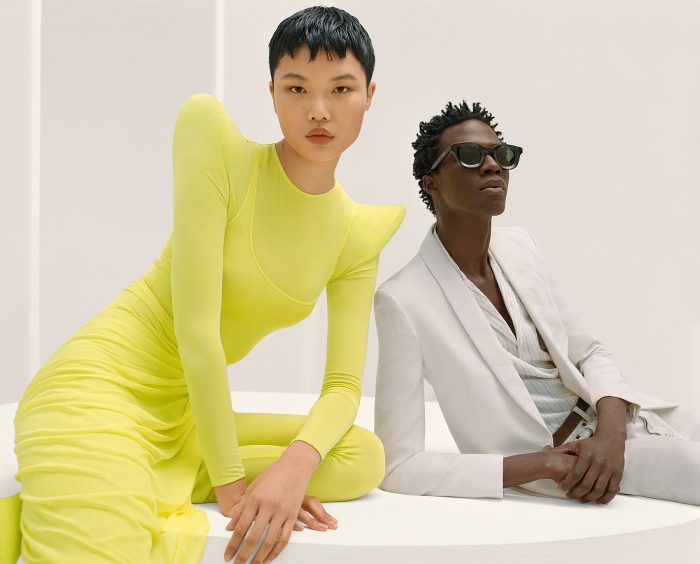 Farfetch brings the world's high-end fashion boutiques directly to your fingertips. Its extensive collection features designer clothing and accessories, making it a premier destination for luxury fashion enthusiasts. The app's sleek and minimalist design elevates the shopping experience to new heights.
Key Features:
Designer Selection: Farfetch offers an impressive array of designer clothing and accessories.
Minimalist Design: The app's clean and minimalist interface enhances the pleasure of exploring its vast collection.
Pros:
Luxury at Your Fingertips: Farfetch provides access to a world of high-end fashion, catering to those with discerning tastes.
Sleek Interface: The app's minimalist design ensures an enjoyable and visually pleasing shopping experience.
Cons:
Luxury Price Point: High-end fashion comes at a cost, making Farfetch less accessible to budget-conscious shoppers.
Limited Casual Options: The platform primarily focuses on luxury fashion, potentially leaving fewer choices for casual or budget-oriented clothing.
Depop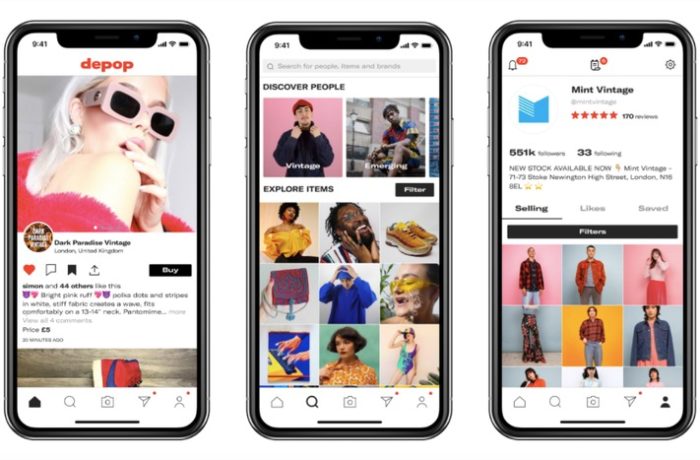 Depop has rapidly risen to prominence as a leading platform for second-hand and vintage fashion. The app champions sustainable shopping practices, breathing new life into pre-loved items. Its community-driven approach infuses a social element into every shopping experience, turning each purchase into a unique narrative.
Key Features:
Second-Hand and Vintage: Depop specializes in second-hand and vintage fashion, promoting sustainability.
Community-Centric: The platform fosters a community of sellers and buyers, adding a social dimension to shopping.
Pros:
Sustainable Shopping: Depop encourages eco-friendly shopping by offering second-hand and vintage fashion.
Unique Stories: Every purchase on Depop is not just a transaction; it's a story, adding depth to your fashion choices.
Cons:
Quality Variability: Since items are pre-owned, the condition and quality can vary, requiring careful assessment.
Limited Inventory: The nature of second-hand items means that stock and sizes may be limited, demanding patience and persistence in your search.
Final Thoughts on Best Clothing Apps for Men
As we conclude our exploration of the best clothing apps for men, we hope you're feeling inspired and ready to revamp your wardrobe with ease. These apps bring the world of fashion right to your fingertips, offering you a seamless and enjoyable shopping experience.
Finding the right clothes isn't just about looking good; it's about feeling confident and expressing your unique style. With these apps, you can do just that, effortlessly navigating through a wide array of fashion choices that suit your taste and personality.
Whether you're dressing up for a special occasion or just refreshing your everyday style, these apps offer convenience, quality, and the latest trends. Remember, your style is a reflection of who you are, and these apps make it simpler than ever to curate a wardrobe that speaks volumes.
So, don't hesitate to explore these apps further, browse through their collections, and pick out pieces that resonate with your style. Your fashion journey is just a tap away, and the possibilities are as vast as your imagination.
Here's to looking sharp, feeling confident, and embracing your unique style. Happy shopping, and here's to a wardrobe that truly represents you!
Further Readings:
Best apps to download mp3 songs