Pakistan's Top Business groups have shown incredible dedication and resilience in reaching their current status, which is a significant achievement not only for them but also for the nation as a whole. These thriving businesses play a vital role in bolstering Pakistan's economy, as their success translates into a notable increase in the Gross Domestic Product (GDP). By generating substantial revenue, providing employment opportunities, and contributing to various sectors, they act as key drivers of economic growth.
The presence of these strong and influential business groups is a testament to Pakistan's potential for growth and development. Their continuous efforts and contributions make them crucial pillars of the country's economic stability and progress. As they continue to excel and expand their horizons, their positive impact on Pakistan's economy is bound to flourish, fostering a prosperous future for the nation.
Let's look into the top 10 business groups of Pakistan.
List of Top 10 Business Groups in Pakistan
Nishat Group
The Nishat Group stands as Pakistan's largest industrial and financial conglomerate, led by its esteemed Chairman, Mian Muhammad Mansha. With a significant presence in 45 companies, Mansha is not only the most influential but also the wealthiest person in Pakistan.
Employing around 60,000 individuals across its diverse portfolio of companies, the Nishat Group takes pride in being the largest private sector employer in the country. Its interests span various sectors, including banking, insurance, textile, power generation, cement production, aviation, hotels, real estate, and dairy farming.
Renowned companies under the Nishat Group's ownership include MCB Bank, DG Khan Cement Company, Adamjee Insurance, Nishat Mills Ltd., HUBCO, PakGen Power, Lal Pir Power, Nishat Power, Nishat Paper Products, Nishat Dairies, Nishat Hotels and Properties Limited, Nishat Emporium (a prominent shopping mall and five-star hotel in Lahore), St. James's Hotel and Club in London, and Nishat Hyundai Motors Pvt Ltd.
The Nishat Group's expansion received a significant boost during the 1991 privatization program under Mian Nawaz Sharif's premiership. This led to the acquisition of controlling stakes in MCB Bank and DG Cement, pivotal moments in the group's history. Additionally, the acquisition of "Adamjee Insurance" through a hostile takeover further strengthened its position.
Nishat Mills Limited, the flagship company of the Nishat Group, stands as Pakistan's largest and most modern vertically integrated textile mill. As of 2022, it retained its position as the country's second-largest textile exporter, generating revenue of $409 million.
With a net worth of approximately $5.60 billion and an asset base of $28 billion, Mian Muhammad Mansha remains a prominent figure in Pakistan's corporate landscape.
Hussain Dawood Group
Hussain Dawood, an esteemed businessman, leads the Hussain Dawood Group, which stands as Pakistan's second-largest industrial conglomerate, spearheading Engro Corporation.
The Hussain Dawood Group owns six publicly traded companies, with a combined market capitalization of Rs. 372 billion. These companies include Engro Corporation, Engro Fertilizers, Dawood Hercules, Engro Polymer and Chemicals, Engro Powergen Qadirpur, and Dawood Lawrencepur Ltd, all of which hold a dominant position on the PSX.
Hussain Dawood's investment firm, Dawood Hercules, holds significant stakes in several major public and private companies in Pakistan. Known for establishing large industrial projects, Hussain Dawood is widely recognized as one of Pakistan's most accomplished entrepreneurs and equity investors.
Under his dynamic leadership, the Dawood Hercules Group has achieved significant milestones in existing and new generation businesses, covering power generation, fertilizers, petrochemicals, coal mining, and telecommunication infrastructure.
Yunus Brothers Group (YBG) / Lucky Cement
Yunus Brothers Group (YBG) stands as a prominent industrial conglomerate in Pakistan, with diversified interests spanning construction materials, chemicals, pharmaceuticals, energy, textiles, automotive, and real estate development. The group's founder, Muhammad Yunus Tabba, laid the foundation for its success.
Under the visionary leadership of Muhammad Ali Tabba, the YBG swiftly diversified into new businesses, solidifying its position as a premier conglomerate. The flagship company of the YBG is Lucky Cement Ltd, Pakistan's largest cement manufacturer, with further expansions into the automobile sector through Kia-Lucky Motors and the chemical industry via the acquisition of ICI Chemicals.
The group's reputation as a multinational corporation facilitated an agreement with Samsung for a mobile assembly plant. Within the textile division, the YBG owns Gadoon Textile Mills Limited (GTML), one of Pakistan's largest spinning units, alongside Lucky Textile and Yunus Textile.
The group has also made significant investments in Pakistan's power and renewable energy sectors, further contributing to the nation's economic growth.
In 1993, Lucky Cement Limited was founded as the flagship company of Yunus Brothers Group (YBG). With a production capacity of 12.15 MTPA, Lucky Cement remains the largest producer of cement in Pakistan, maintaining its position as a leading exporter of quality cement.
For his outstanding contributions, Muhammad Ali Tabba was honored with the Sitara-E-Imtiaz Award by the Government of Pakistan in 2018.
Chaudhary Munir & Family:
Chaudhary Munir is a prominent figure in Pakistan, known for his successful career as a politician and businessman. Hailing from Rahim Yar Khan, he started his journey as a humble wood vendor and gradually expanded his business empire. Today, he holds a diverse portfolio of ventures, including sugar mills, hotels, real estate development, chemicals, automotive, aviation, telecom, and construction and procurement firms.
One of his significant accomplishments is being the owner of Etihad Sugar Mills Ltd, the second largest sugar mill in Pakistan. His success can be attributed to his early business contracts with Arab Sheikhs who visited Pakistan for bird hunting, which laid the foundation for a strong relationship with the UAE royal family. This connection became crucial in establishing him as a trusted business partner with their support.
Moreover, Chaudhary Munir's close association with Mian Nawaz Sharif, a prominent political figure in Pakistan, played a pivotal role in his rise. This alliance helped him secure major construction contracts, such as the prestigious Islamabad International Airport, which further elevated his status and influence.
Apart from the sugar mills, he holds substantial stakes in other sugar-related businesses, including RYK Sugar Mills. He has expanded his interests in the real estate sector by acquiring Faletti's Hotel Lahore, a renowned landmark, and even the Abu Dhabi Royal Palace in Lahore.
Chaudhary Munir's family ties with Mian Nawaz Sharif were further cemented through the marriage of his son, Raheel Munir, to Mehrun Nisa, the daughter of Mariam Nawaz Sharif. This alliance solidified his position as a kingmaker in Southern Punjab's political and business circles.
His business group encompasses various divisions, including finance, real estate, contracting, sugar and power generation, production, automotive, aviation, security services, telecom, and hotel & properties. Notable companies in his portfolio include Etihad Holdings, Etihad Garden, Technical Associates Pakistan Limited, Al-Jawahir Technical Pakistanian Contracting Company LLC, Etihad Power, Thoraya, and Faletti's Hotel Lahore.
Habib Group:
The Habib Group holds a significant place in Pakistan's economy, contributing immensely with a turnover exceeding $1.8 billion and total net assets surpassing $1 billion. Its presence across various industries, including automotive, auto parts, building materials, energy, packaging, and real estate, underscores its importance as a major growth driver. With 12,000 employees, the Habib Group continues to make substantial contributions to the nation's GDP.
The family's legacy dates back to the establishment of Habib Bank in 1941, which was the first Muslim bank in the subcontinent. Even today, the family remains a hallmark in the banking industry. The group's presence extends globally, with analysts estimating ownership of over 100 companies worldwide.
Over time, the Habib Group has split into two distinct entities, namely the Rafique Habib Group and the Rashid Habib Group. Both these groups collectively own and manage a diverse range of companies, including Bank Al Habib, Habib Metro Bank, Shabbir Tiles, Indus Toyota Motors, Habib Sugar Mills, Habib Insurance, Habib Metro Cash and Carry, and Habib Rafique Pvt Ltd. In total, the Habib Group holds ownership of more than 35 companies worldwide.
Bestway Group:
The Bestway Group stands as a versatile, family-owned conglomerate with an annualized revenue of over £4.2 billion. It commenced its journey as a chain of convenience stores and has now evolved into a multinational corporation with interests spanning wholesale, pharmacy, real estate, cement, and banking industries. The group has made significant contributions to Pakistan's economy and remains the country's largest foreign investor.
Established in 1976 by Sir Anwar Pervez OBE HPk, the Bestway Group is still chaired by him and owned by the Pervez, Choudrey, and Sheikh families. Operating in the UK, Pakistan, and the Middle East, the group plays a vital role in serving communities, catering to over 12 million customers, and providing employment opportunities to more than 28,000 people.
Packages Group/ Syed Babar Ali:
The Packages Group, led by Syed Babar Ali and valued at an impressive $870 million, holds a diverse range of investments and businesses. One of its notable ventures includes ownership of several Coca-Cola plants in Pakistan. Under the Packages Group umbrella, it manages renowned brands like Nestle Milk Pack, Mitchells, Treet, IGI Insurance, IGI Investment Bank, and Tri-Pack Films. The group's influence expands into various industries, including textiles, dairy, agriculture, and rice sectors. With a primary focus on packaging solutions, Packages Group has become a leading player in the packaging industry.
Apart from its commercial endeavors, the Packages Group is actively involved in philanthropy through the Babar Ali Foundation. Established in 1985, the foundation is dedicated to contributing to the educational sector in Pakistan. Each year, it funds millions of dollars to support health and education initiatives in the country. Syed Babar Ali, the driving force behind the foundation, has also served in various ministries, including the Ministry of Economic Affairs, Finance, and Planning during the caretaker set-up in 1993.
Syed Babar Ali's contributions to the business and educational sectors have been recognized, and he currently holds the position of the head of the Board of LUMS (Lahore University of Management Sciences) University. Additionally, the Packages Group takes pride in owning the Packages Mall in Lahore, a prominent shopping and entertainment destination in the city.
Hashoo Group:
The Hashoo Group, founded by the visionary businessman Sadruddin Hashwani, has established its dominance in Pakistan's hotel industry. Through controlling stakes in Pakistan Services Ltd, the group operates the renowned Pearl Continental Hotels in Pakistan and also holds ownership of Marriott Hotels.
Beyond the hotel industry, the Hashoo Group has diversified its investments across various sectors. In the energy sector, the group is involved in Oil and Gas with companies like Ocean Pakistan Limited and Zaver Petroleum Corporation Limited. It also has interests in the minerals industry through Zaver Chemicals (Pvt) Limited, Zaver Mining Company Limited, and Zaver Oils Limited.
In the pharmaceutical sector, the group owns Gelcaps (Pakistan) Ltd, and in the ceramics industry, it operates Cera-e-Noor. Furthermore, Hashoo Group is associated with several trading and investment companies such as Hashwani Sales & Services (Pvt) Limited, Hashoo Holdings (Pvt) Limited, Hashoo International (Pvt) Limited, Hasan Ali & Company (Pvt) Limited, and Genesis Trading (Pvt) Limited.
The group's continuous growth is evident with its plans to expand its hotel business by opening three new hotels in Pakistan and two hotels in the UAE.
The legacy of Sadruddin Hashwani and the Hashoo Group's contributions to various industries underscore its significant role in Pakistan's economic landscape.
Beaconhouse Group:
The Beaconhouse School System stands as Pakistan's largest and most prominent private school system. It was established in November 1975 by Ms. Nasreen Mahmud Kasuri, the wife of former Pakistani Foreign Minister Khurshid Mahmud Kasuri, who founded the Les Anges Montessori Academy for Toddlers in Lahore, Pakistan. Since then, it has grown rapidly and now operates in numerous countries, providing education to over 315,000 students.
The group's influence extends beyond Pakistan, as it has subsidiaries in various countries, including Belgium, Malaysia, Oman, the Philippines, Thailand, the United Arab Emirates, and the United Kingdom. In some of these countries, Beaconhouse's activities transcend education, indicating the diversity of its ventures.
Under the Beaconhouse Group umbrella, a wide array of businesses and educational institutions thrive. Notable among them are the Beaconhouse School System, TNS Beaconhouse, Beaconhouse-Newlands, The Educators, Gymboree Play & Music, The Early Years (TEY), Concordia Colleges, Discovery Centre Smart School, Leo's Workshop, United Charter Schools, Premier DLC, Beaconhouse National University, Beaconhouse International College, Beaconhouse Technology, Beacon Energy Limited (BEL), Beaconhouse Estate, and Premier Trading Services (Pvt) Ltd.
The group's commitment to education is evident through its involvement in various educational programs in Pakistan. The Educators, a distinct private school network, is one such example. TNS Beaconhouse is the first school in Pakistan to adopt the Reggio Emilia approach, a child-centered and experiential education method. Beaconhouse also holds the Pakistani franchise for Gymboree Play and Music, an international franchise of play centers that focus on early childhood development. Additionally, The Early Years, Bubbles playgroup program, and Discovery Center Smart School in Karachi are among the initiatives contributing to the group's dedication to early education.
Lakson Group:
The Lakson Group is a prominent and highly diversified business conglomerate in Pakistan. Established in 1954, it has grown to become one of the country's largest conglomerates with a significant presence in various sectors. The group's portfolio spans agriculture, call centers, consumer non-durables, fast food, financial services, media, paper and board, printing and packaging, surgical instruments, technology (data networking, BPO, and software), and travel.
With assets exceeding USD 1 billion, the Lakson Group operates over 15 companies within Pakistan and has an extensive nationwide presence, operating in more than 50 cities and employing around 17,000 people directly. The group also extends its reach internationally, with subsidiaries in the UAE and the United States.
Among the major companies owned by the Lakson Group are McDonald's, Lakson Investments, Century Insurance, Century Paper, Cybernet, Sybrid, Princeton Travels, Accuracy (Surgical Instruments), Tritex Cotton Mills, and Daily Express & Express TV.
The Lakson Group's impressive presence and diverse ventures demonstrate its significant role in shaping Pakistan's business landscape across various industries.
5. Bahria Group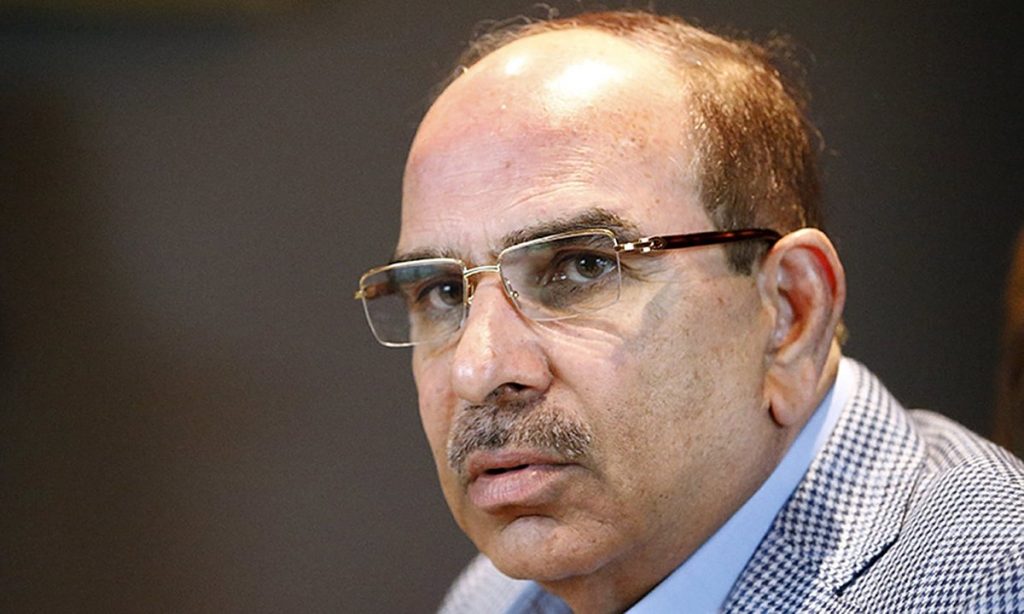 When it comes to the top business groups of Pakistan, the name Bahria has to be in it. It's amazing to see that he started his career as a clerk in a construction company.
However, it was his vision and experience in the construction business that allowed him to establish his own construction company in the 1980s
His first significant venture was to construct a gated local area for naval workers, after which he named his development projects "BAHRIA".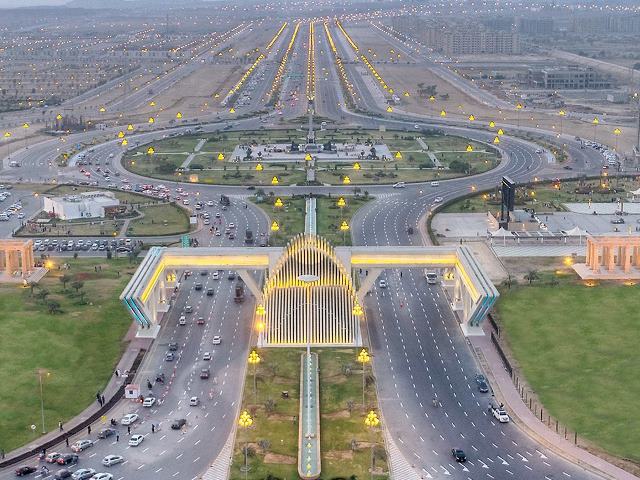 Bahria Townhouses are now available in Rawalpindi, Lahore, Islamabad, and Karachi. Bahria Town is the biggest housing society in Asia. Malik Riaz is additionally engaged in altruistic work and does a huge amount of charity work for the welfare of the people.