In this post we have have collected for you the top Wafa Poetry in Urdu. We hope you enjoy it, and if you enjoy it, please do share it with your friends.
If you like this post of Wafa Poetry, we bet you will also like other post on our page including, love poetry, sad poetry, zulf poetry, dhoka poetry, muskurakat poetry, zindagi poetry, intezar poetry, yaad poetry, barish poetry, waqt poetry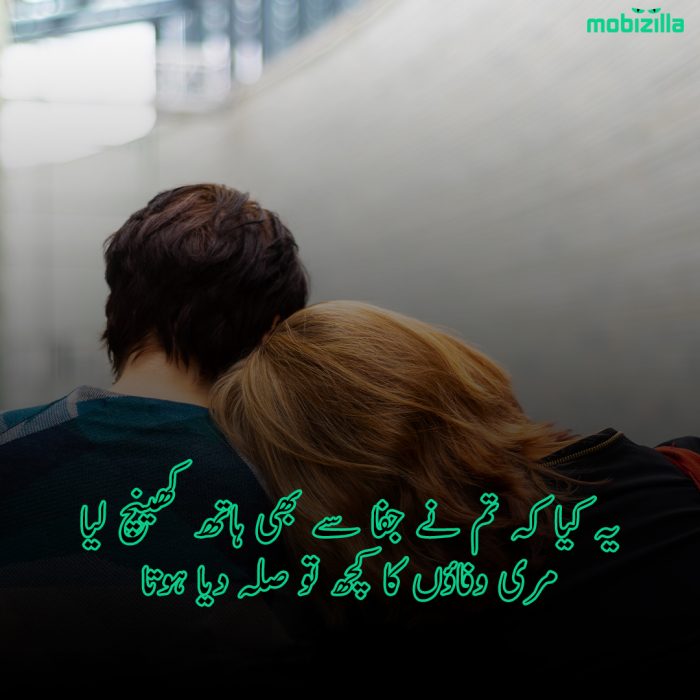 Wafa Dil Poetry in urdu text
یہ کیا کہ تم نے جفا سے بھی ہاتھ کھینچ لیا
مری وفاؤں کا کچھ تو صلہ دیا ہوتا
—<<>>—
Ye kiya kah tum ne jafa se bhi hath kuinch liya
Mri wafio ka Koch to sila diya hota
—<<>>—
Why did you do to get rid of unkindliness?
you should have rewarded me for some of my deeds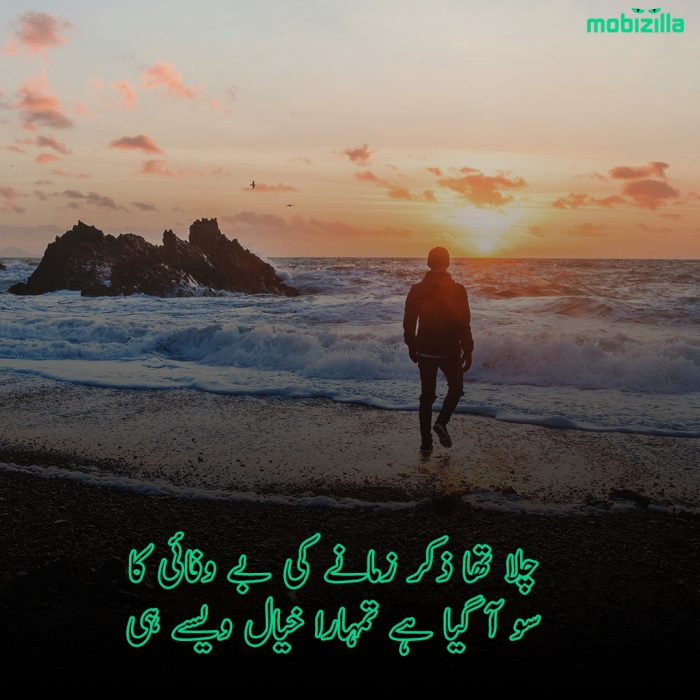 Wafa -e-Dil Poetry 2 line
چلا تھا ذکر زمانے کی بے وفائی کا
سو آ گیا ہے تمہارا خیال ویسے ہی
—<<>>—
Chala ta zikar zamne ki biwafie ka
So aagaya hai tumhare khayal wase hi
—<<>>—
I was going with to tell the unfaithfulness of the world
So that's why your thought came in my mind
Wafa poetry in urdu two lines
اس سے پہلے کہ بے وفا ہو جائیں
کیوں نہ اے دوست ہم جدا ہو جائیں
—<<>>—
Is se pekhle kah biwafa ho jian
Kiyo na a dost hum joda ho jian
—<<>>—
Before I become unfaithful
Why don't we part, my friend?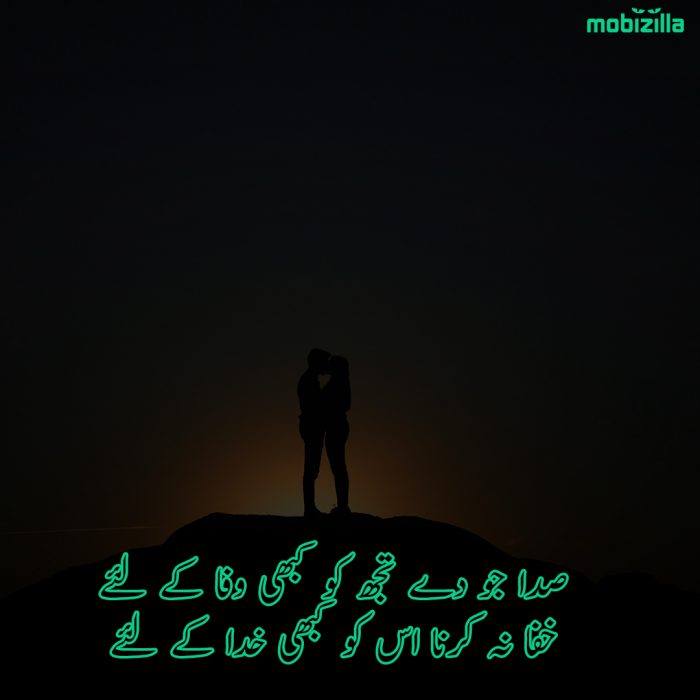 Wafa Poetry – wafa shayari
صدا جو دے تجھ کو کبھی وفا کے لئے
خفا نہ کرنا اس کو کبھی خدا کے لئے
—<<>>—
Sida jo de tuj ko kabi wafa kalie
Khafa na krna is ko kabi khoda kalie
—<<>>—
If someone ever call you for faithfulness
Never upset him for God's sake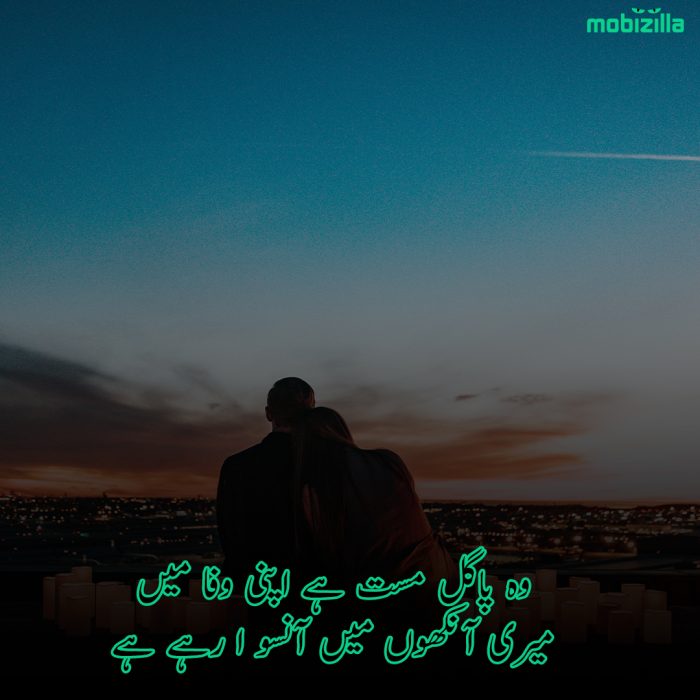 wafa shayari
وہ پاگل مست ہے اپنی وفا میں
میری آنکھوں میں آنسو ا رہے ہے
—<<>>—
Wo pagal mast hai apni wafa main
Mari aunko main ansu a rahe hai
—<<>>—
He is madly drunk in his fidelity
There are tears in my eyes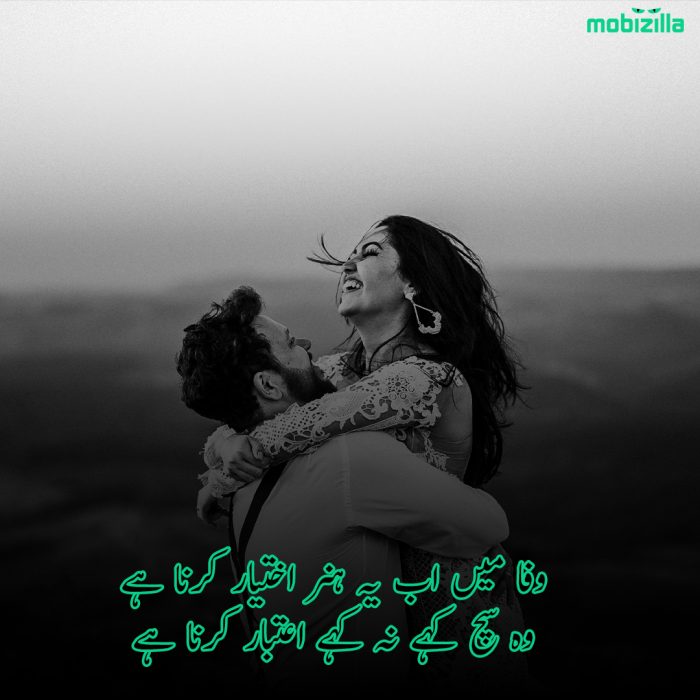 Wafa Poetry in Urdu Images
وفا میں اب یہ ہنر اختیار کرنا ہے
وہ سچ کہے نہ کہے اعتبار کرنا ہے
—<<>>—
Wafa main ab ye honar ikhtiyar karna hai
Wo sach kahe na kahe itibar krna hain
—<<>>—
I have to adopt the skill in faithfulness
I has to believe whether he tells the truth or not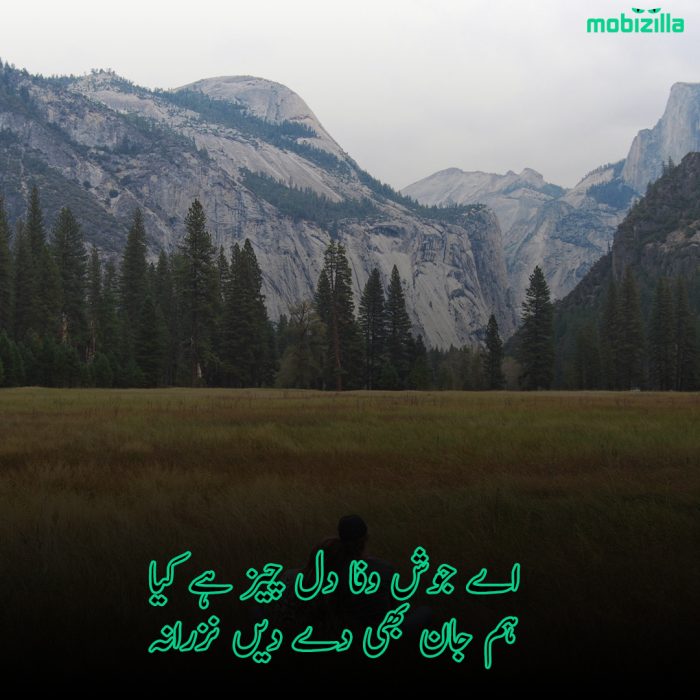 Wafa Poetry in English
اے جوش وفا دل چیز ہے کیا
ہم جان بھی دے دیں نزرانہ
—<<>>—
A josh wafa dil cheez hai kiya
Hum jan bi de dian nazrana
—<<>>—
What a passionate heart
Let's sacrifice our lives too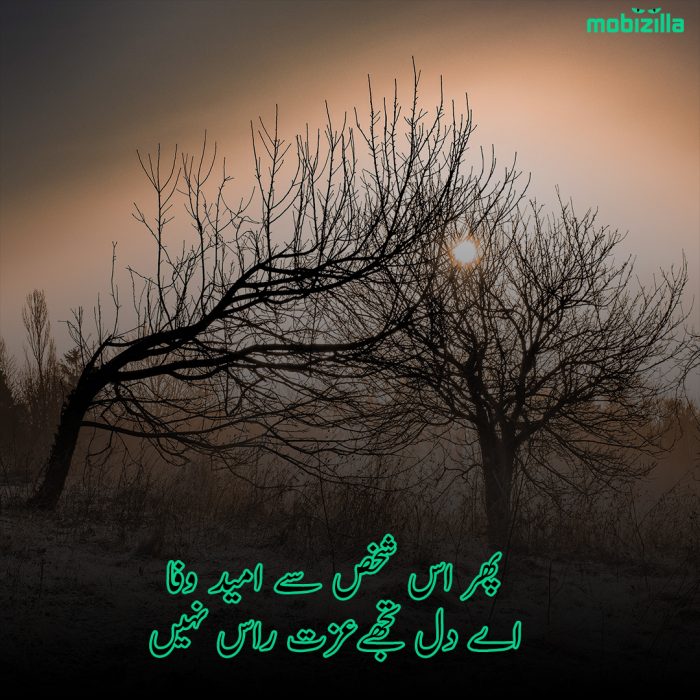 Wafa-shayari-2-lines
پھر اس شخص سے امید وفا
اے دل تجھےعزت راس نہیں
—<<>>—
Pr is shakhs' sia umeed wafa
A dil tuj izzat ras nahi
—<<>>—
Then hope of faithfulness from this person
O heart, you don't want honor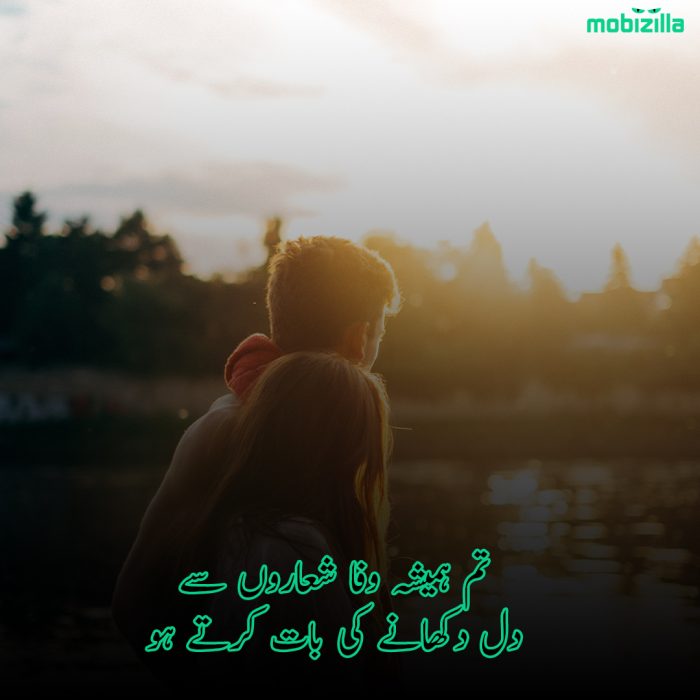 Wafa-shayari-2-lines in image
تم ہمیشہ وفا شعاروں سے
دل دکھانے کی بات کرتے ہو
—<<>>—
Tum hamisha wafa shairo se
Dil dikane ki baat krte ho
—<<>>—
You always from faithful people
Talk about rubbing salt in my wounds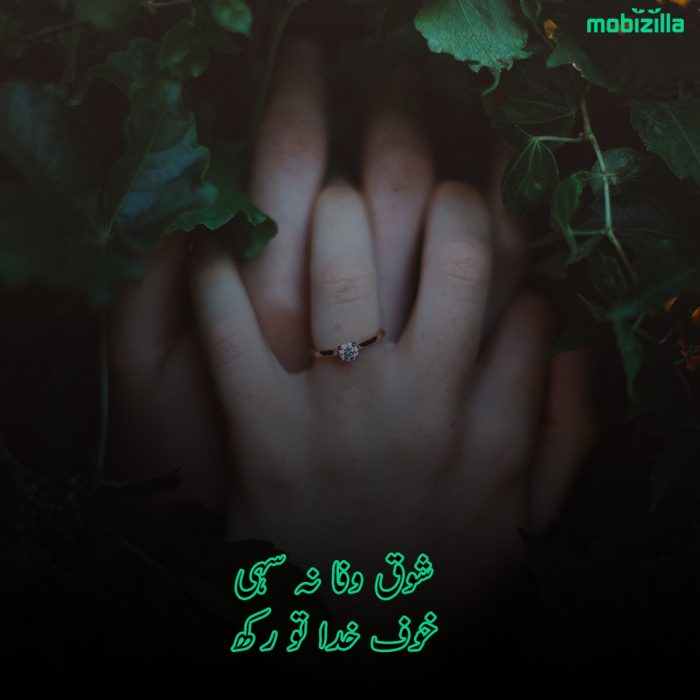 Love wafa Poetry in urdu
شوق وفا نہ سہی
خوف خدا تو رکھ
—<<>>—
Shoq wafa na sahi
Khoof khuda to rak
—<<>>—
If you don't have any interest in faithfulness
At least Fear God
Follow us on instagram
Follow us on Facebook