In this post we have have collected for you the top Dil Poetry in Urdu. We hope you enjoy it, and if you enjoy it, please do share it with your friends.
If you like this post of Dil Poetry, we bet you will also like other post on our page including, love poetry, sad poetry, zulf poetry, dhoka poetry, muskurakat poetry, zindagi poetry, intezar poetry, yaad poetry, barish poetry, waqt poetry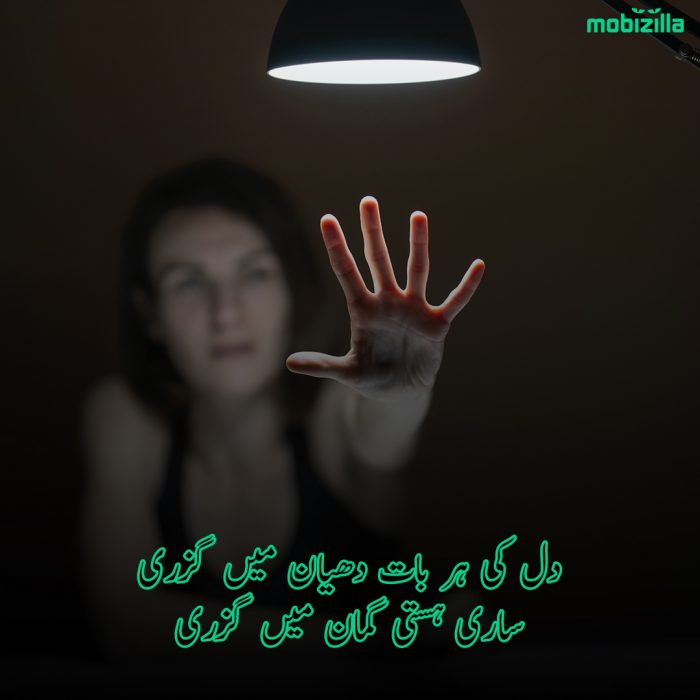 dil-torna-poetry
دل کی ہر بات دھیان میں گزری
ساری ہستی گمان میں گزری
—<<>>—
Dil ki har baat dihan mai gozri
Sari haste guman main guzri
—<<>>—
Everything in my heart went through my mind
The whole being passed in thought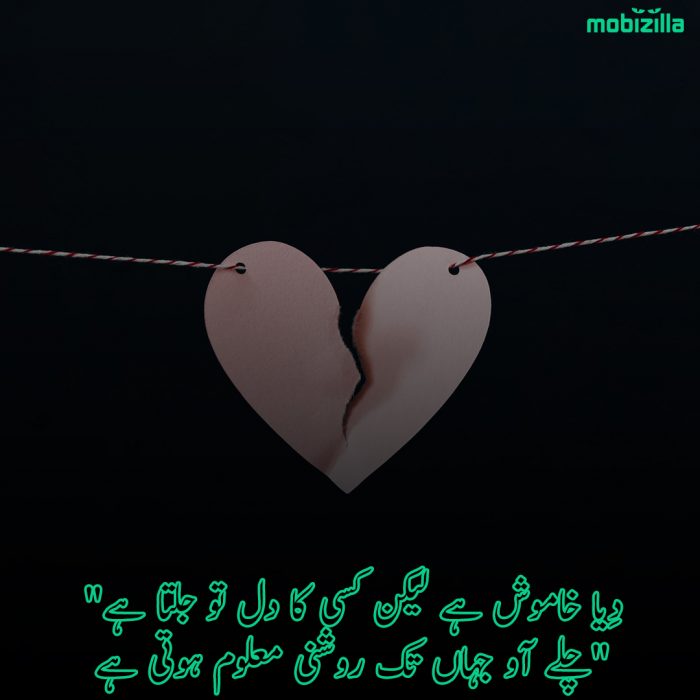 dil-poetry-in-urdu
"دِیا خاموش ہے لیکن کسی کا دل تو جلتا ہے
چلے آو جہاں تک روشنی معلوم ہوتی ہے"
—<<>>—
Diya khsmosh hain lkin kisi ka dil to jlta hai
Jale aio jahain tak roshne maaloom hote hai
—<<>>—
"The lantern is silent, but someone's heart burns
Come on as far as the light goes "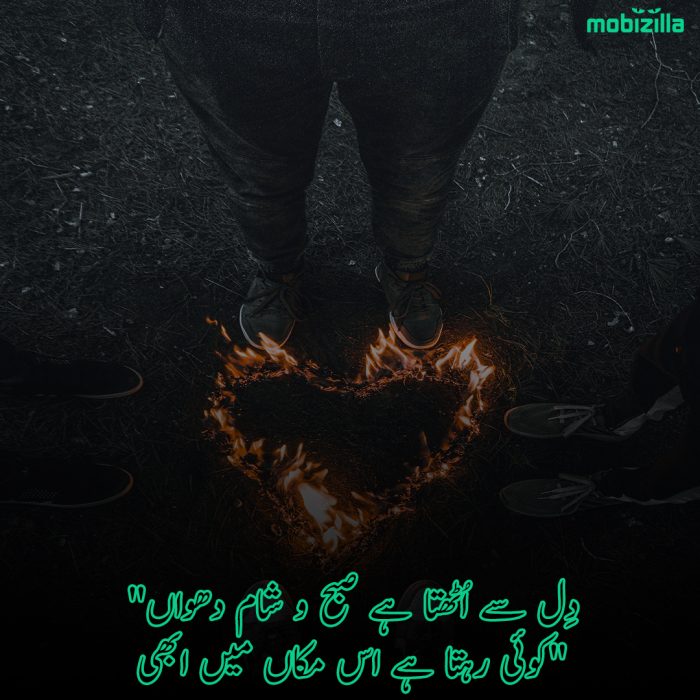 udas-dil-poetry
"دِل سے اُٹھتا ہے صبح و شام دھواں
کوئی رہتا ہے اس مکاں میں ابھی"
—<<>>—
Dil se uta hai suba w sham dowan
Koie rahta hai is maka mai abi
—<<>>—
"Smoke rises from the heart morning and evening
Someone lives in this house right now. "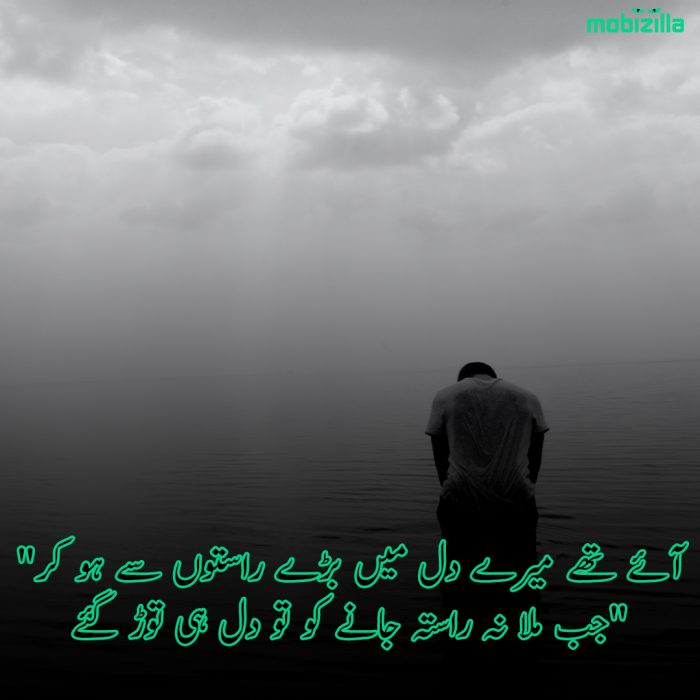 dard-e-dil-poetry
"آئے تھے میرے دل میں بڑے راستوں سے ہو کر
جب ملا نہ راستہ جانے کو تو دل ہی توڑ گئے"
—<<>>—
Ane te mare dil main bare rasto sia hokar
Jab milna rasta jane ko to dill hi toor gaye
—<<>>—
the came to my heart from many ways
When they found no way to go, they broke my heart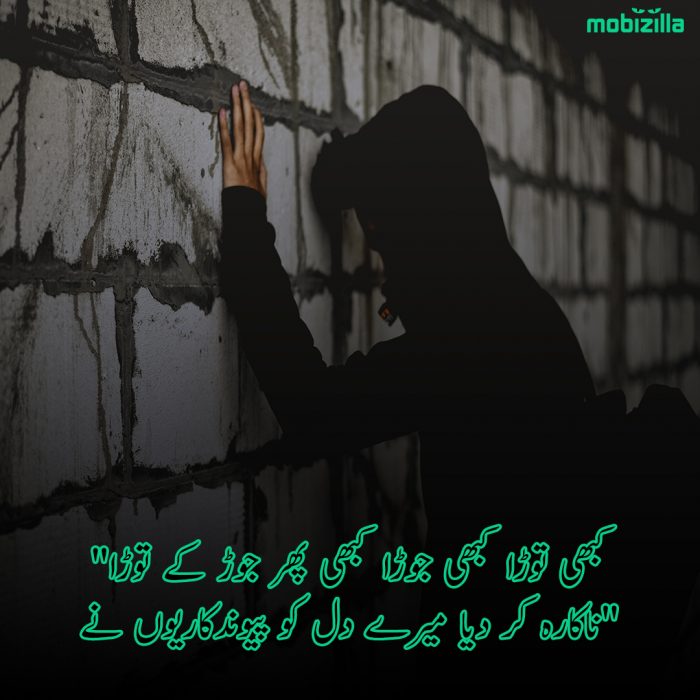 dil-shayari-in-urdu
"کبھی توڑا کبھی جوڑا کبھی پھر جوڑ کے توڑا
ناکارہ کر دیا میرے دل کو پیوندکاریوں نے"
—<<>>—
Kabi tora kabi jora kabi pr jora ke tor
Nakara kr diya mare dil ko piwand karyo ne
—<<>>—
Sometimes they broke, sometimes they made, sometimes they broke again
my heart was made useless by these people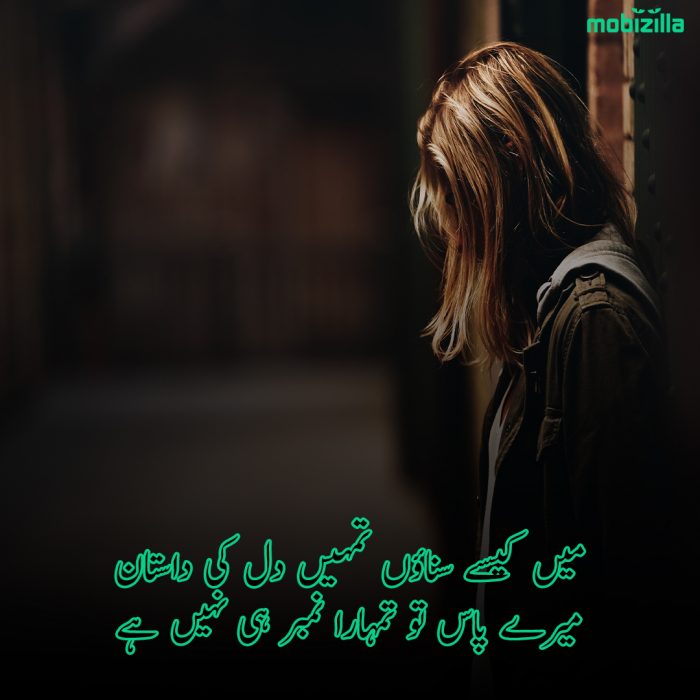 zakhmi-dil-poetry-in-urdu
میں کیسے سناؤں تمہیں دل کی داستان
میرے پاس تو تمہارا نمبر ہی نہیں ہے
—<<>>—
Main kase sunio tumhain dil ki dastan
Mare pass to tumhara number hi nahi hain
—<<>>—
How can I tell you a heart story?
I don't even have your number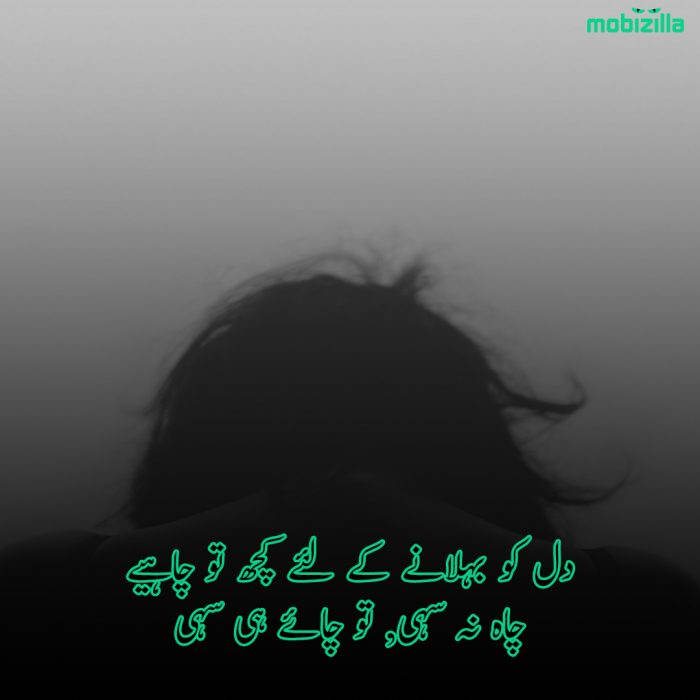 dil-torne-wali-poetry
دل کو بہلانے کے لئے کچھ تو چاہیے
چاہ نہ سہی, تو چائے ہی سہی
—<<>>—
Dil ko bihlane kalie Koch to chahain
Chah na sahi to chaie sahi
—<<>>—
Something is needed to entertain the heart
If it's not love, how about tea?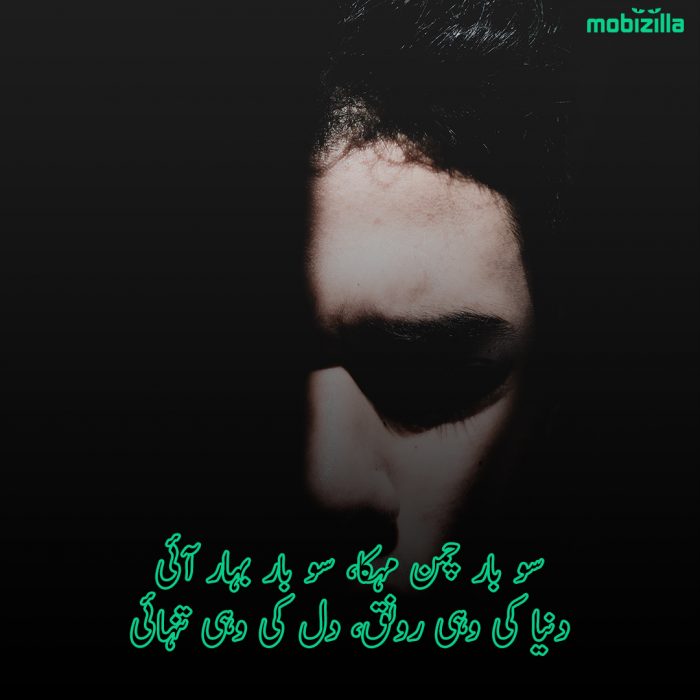 heart-poetry-in-urdu
سو بار چمن مہکا، سو بار بہار آئی
دنیا کی وہی رونق، دل کی وہی تنہائی
—<<>>—
Soo bar chaman mahka so bahar aie
Dunya ki wahi ronak dil ki wahi tanhaie
—<<>>—
A hundred times the grass smelled, a hundred times spring came
The same splendor of the world, the same loneliness of the heart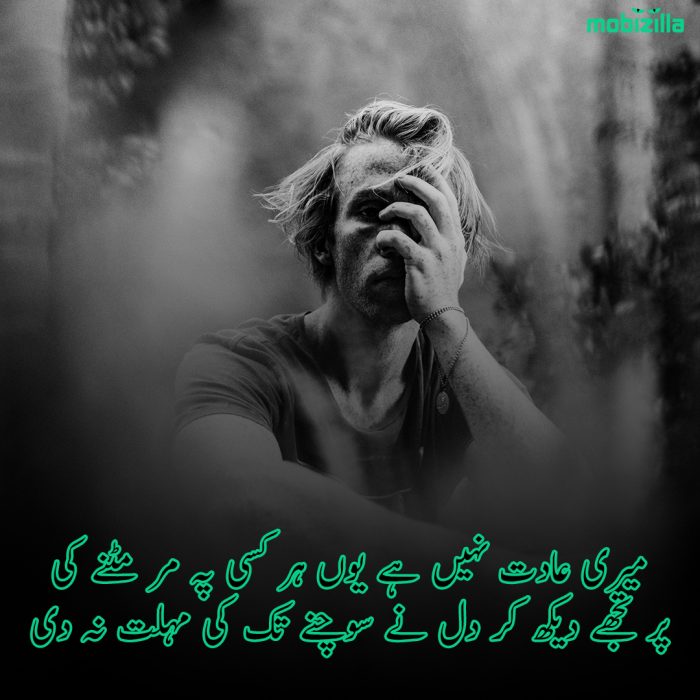 dil-dukhi-poetry
میری عادت نہیں ہے یوں ہر کسی پہ مر مٹنے کی
پر تجھے دیکھ کر دل نے سوچنے تک کی مہلت نہ دی
—<<>>—
Mari adat nahi hai u har kisi pr marmatni ki
Pr tuje daik kr dil nai sochne tak ki muhilat na di
—<<>>—
I'm not in the habit of diying for everyone
But seeing you, my heart did not give me time to think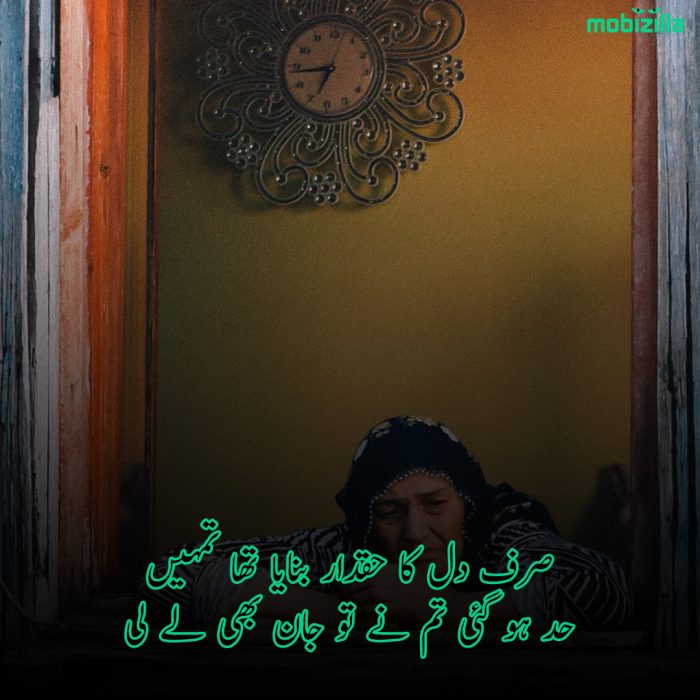 dil-quotes-in-urdu
صرف دل کا حقدار بنایا تھا تمہیں
حد ہو گئی تم نے تو جان بھی لے لی
—<<>>—
Srf dil ka haqdar banaya ta tumhaian
Khad hogye tum nai to jan bi lai li
—<<>>—
I have only made you reciever of my heart
The limit has been reached, you have even taken your life
Follow us on instagram
Follow us on Facebook