Pakistan's fashion industry has made a name for itself on the international stage, thanks to the creative vision and exceptional skills of its talented fashion designers. These designers have taken inspiration from their rich cultural heritage and blended it with modern fashion trends to create breathtaking designs that have captivated audiences around the world. In this blog post, we will take a closer look at some of the top fashion designers of Pakistan and their remarkable contributions to the fashion world. From traditional bridal wear to contemporary prêt-à-porter, these designers have made their mark with their unique and innovative designs, earning them a well-deserved spot in the global fashion industry. So, without further ado, let's dive into the world of Pakistani fashion and explore the exceptional talents of its top designers.
List of Top Fashion Designers of Pakistan
Today, we've compiled a list of Pakistan's top 22 fashion designers in Pakistan. We will discuss each person's background, who they are now, and everything that you need to know about their job as a designer.
1. HSY, Hassan Sheheryar Yasin (best designer of Pakistan)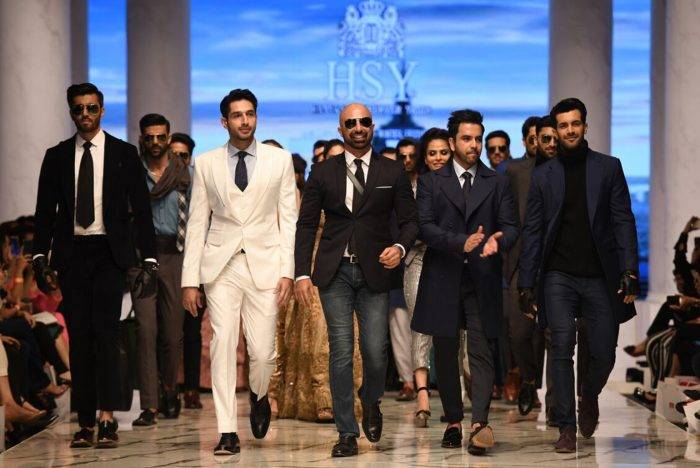 In 1994, choreographer and stylist Hassan Sheheryar Yasin, often known by his initials "HSY," made his debut in the Pakistani fashion business. He received his diploma from the Pakistan School of Fashion Design in 2000, and soon after, he launched his own label, "HSY," to work in the fashion business.
One of the earliest brands to establish itself in Pakistan and the rest of the globe was HSY. Yasin was inspired to create collections that appeal to many generations by fusing innovative, modern styles and shapes with the detailed, traditional craftsmanship and textiles used in Pakistan. His designs are renowned for how he incorporates heritage in a contemporary approach and produces clothing that is completely ageless. He was referred to as the "New King of Couture" by Harper's Bazaar.
HSY has 14 prosperous stores in Pakistan, the United Arab Emirates, America, Saudi Arabia, and the United Kingdom. It produces couture ramp pieces and offers formal and wedding collections for men and women.
2. Nomi Ansari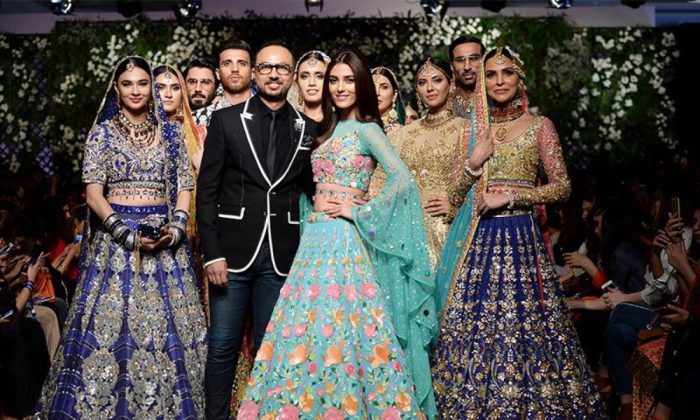 One of Pakistan's early innovators of contemporary wedding dresses is Nomi Ansari. In the next two decades, he produced items that would distinguish him from other designers in the industry after establishing the brand in 2001.
The vivid colors that Nomi Ansari used are well renowned for his creations. He combines traditional Pakistani fashion components with one-of-a-kind embroidery to create a cohesive design with contemporary cutting. He was also among the first fashion designers to provide vibrant and distinctive attire for guys. The majority of Pakistani couples turn to him when they are getting married since they may get complementary costumes that match one another under one roof.
3. Asim Jofa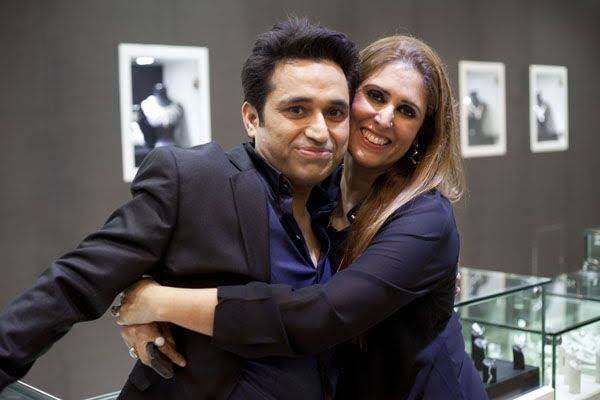 Asim Jofa comes from a line of jewellery makers. He and his brother joined forces in 1993 to open a jewellery store in Karachi on their own; their collaboration lasted for ten years until coming to an end in 2003. Jofa recognized in 2009 that he wanted to pursue a career in fashion design. Asim Jofa made the decision to transfer industries and convert his jewellery store into a clothes store after being inspired by the grass designs all around him.
He continued his design education in 2013 by enrolling in London's St Martin's School of Arts and updated his grass collection and expanded his brand when he went back to Pakistan with his refined talents! Asim Jofa now creates and releases at least 12 compilations year! Making his brand one of Pakistan's most popular.
4. Deepak Perwani (fashion designer of Pakistan)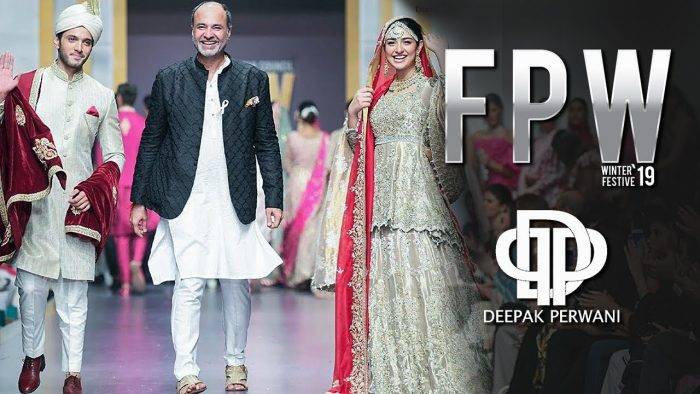 Deepak Parwani spent the most of his career producing exclusively Pret clothing. He obliged when his customers requested him to create their wedding attire as well and is now one of the most well-known wedding fashion designers in the nation!
Deepak Perwani claims that in order to produce each of his pieces, he focuses on maintaining his designs stylish and edgy while combining aspects from conventional Mughal dress, Pakistani fashion, and current contemporary fashion! For both men and women, he creates everything from casual wear to wedding attire.
He also holds the record for producing the biggest kurta, a 175-foot-long garment created from 800 yards of fabric and ranked among Pakistan's top manufacturers of menswear. It only goes to prove that Deepak Parwani is the man to contact if you want something unique!
5. Shamaeel Ansari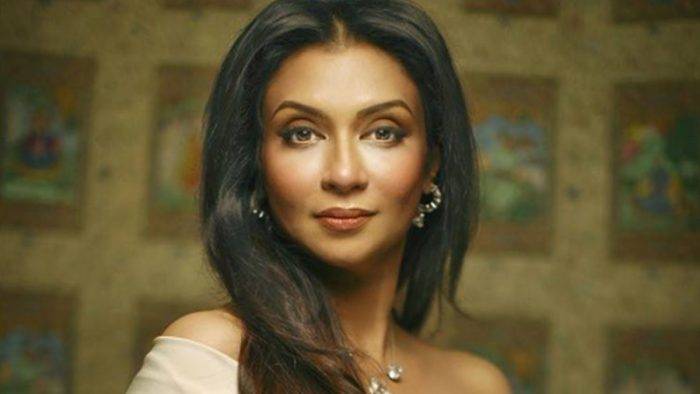 Shamaeel Ansari, also known by her sobriquet, the Czarina of Style, has been one of the pioneering designers fostering the esprit de corps of South Asian fashion for three sumptuous decades.
Shamaeel's renowned couture creations have a degree of elegance and grandeur that can be traced back to the Tiger of Mysore, Tipu Sultan, via her background and family lineage. In contrast, Shamaeel's seasonal prêt collections showcase the brand's quality and passion to customers in a more cost-conscious manner.
Through a series of live performances set against historical backdrops, Shamaeel shaped fashion and history in the 1990s. These include the exquisitely detailed Hindu Gymkhana and The Orient Express, which was presented in Karachi's City Station and may be the performance that is most remembered and most often copied.
Through her partnership with the Crescent Group of Industries, Shamaeel helped establish the designer lawn industry in Pakistan. She was a pioneer in the lawn market for the mass apparel fabric (Shamaeel-Sitara Premium Lawn) worldwide supply from 2009 to 2012 and was listed in the top five in the lawn market for three years running.
Shamaeel is also the only fashion designer in Pakistan who has access to resources and markets outside. She developed goods for businesses including Club Monaco, Canada, and Eddie Bauer while working across a network of international trade fairs, including Market Week NYC, Heimtex Germany, and Magic U.S.A. This allowed her to introduce Donna Karen to Pakistan. These and other affiliations help to propel her brand as a highly exportable good and a highly treasured event for a vast number of foreign clientele.
6. Zainab Chottani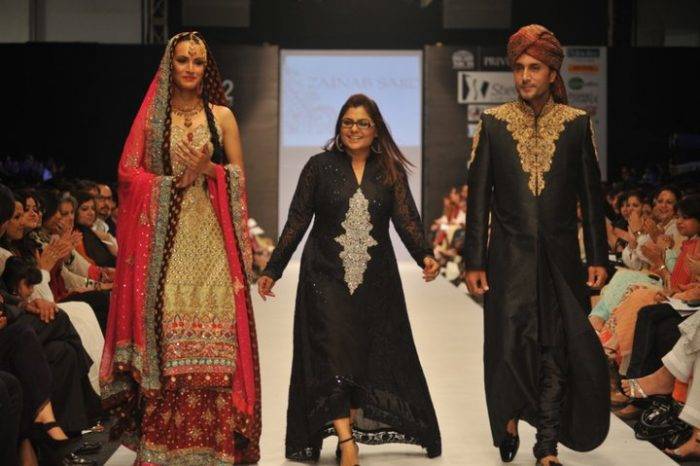 Zainab Chottani Is among the top bridal designers in Pakistan. In 2010, Zainab Chottani and Fariha Altaf launched their first wedding collection. She is mostly renowned for designing wedding attire, but in 2012, she became one of the first bridal-only designers to enter the market for casual ready-to-wear apparel. She now offers a variety of lawn, formal wear, casual wear, and wedding collections available under the "Zainab Chottani label" under her brands Aqua and Mera Pakistan, both of which are solely dedicated to producing ready-to-wear clothing.
Her Swarovski range is one of the most distinctive products she provides. In this line, Swarovski stones are used in place of any local ones in the embroidery and other work you want for your outfits. She customizes the style, craftsmanship, and even the colors of her gowns to suit the desires of her clients, making her one of Pakistan's most well-known designers.
7. Zara Shahjahan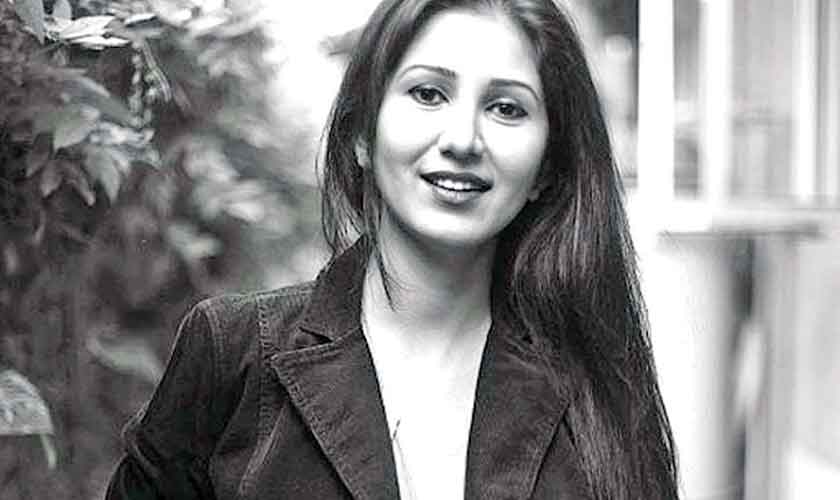 Zara Shahjahan has always been a very well-known dress designers in Pakistan when it comes to prêt-à-porter and ready-to-wear clothing, but her formal and wedding designs really stood out.
Nature serves as inspiration for her creations. She employs soothing colors, floral and bird motifs, contemporary cutting, and needlework in her creations. She claims that she wanted her clothing to be stylish and lovely, while yet comfortable to wear. One of Pakistan's most well-known premium and luxury apparel businesses now is hers.
8. Sana Safinaz
These two sisters will always be on the list whenever someone talks about fashion designers in Pakistan. Together, Sana Hash and Safinaz Muneer pooled a thousand rupees in 1989 to launch their own clothing line. 30 years later, the company is still going strong. Although their clothing line is most recognized for the stunning silk designs they release each season, they also provide formal, festive, and pret attire for Pakistani ladies.
Sana Safinaz has 36 storefronts around Pakistan, in addition to having racks in more places and stocking their products online.
9. Shehla Chatoor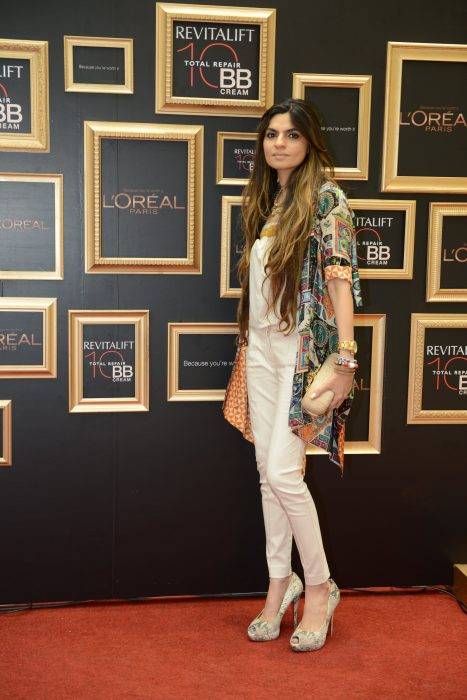 When Shehla Chatoor returned to Pakistan after receiving her degree from the US, she fell into the fashion industry. It was when she discovered she could never find the kind of clothing she wanted, she began creating her own, including her wedding dress. People demanded identical copies of her clothing as soon as they saw it, and finally, she received too many orders. So she made the decision to pursue it professionally.
She works in creating designs that are both contemporary and classic. Her concept is that she wants to produce items that become family treasures and can be handed down to newer generations while still functioning for them! She employs antique embroidery techniques but creates the clothes in current cuts.
10. Sania Maskatiya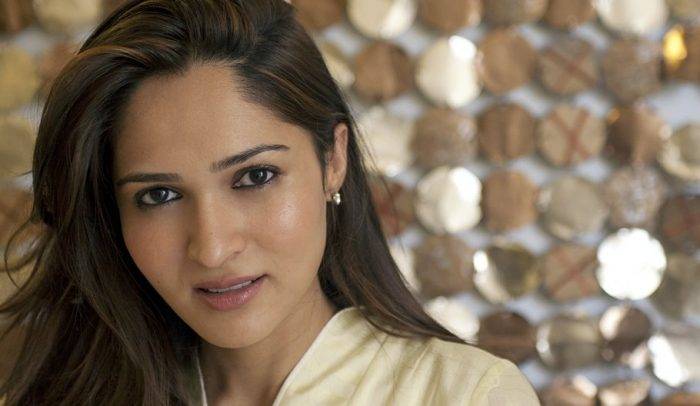 Following her graduation from the Indus Valley School of Art and Architecture in 2010, Sania Maskatiya entered the Pakistani fashion design industry and quickly became a household name. She concentrates on producing as much of the ensemble internally as she can; the outfits are printed at their facility before being embroidered and sewn.
In Pakistan, the US, Europe, and even India, her creations have shown on runways. When she unveiled her Western wear collection there in 2019, she made history by being the first Pakistani designer to be included at New York Fashion Week.
She has received several honors for her creations, and as of right now, her clothing is sold across the Middle East, the United States, Singapore, and India. She intends to continue growing her business.
11. Saira Rizwan
Saira Rizwan's career began when she created a bridal gown for a young woman in Peshawar. She ultimately completed a variety of fashion design courses in the US. In 2007, she launched her own clothing business. Her designs are focused on using more needlework and fewer prints. She began her work making mostly wedding attire, but after a few years she recognized there was a huge need for a ready-to-wear formal and pret line, so she began releasing an increasing number of collections for these categories.
Lawn and Eid's collections are also produced by Saira Rizwan. She also reserves a portion of each collection to appeal to elderly ladies, a group that is often ignored by the fashion industry, which makes her creations unique. This makes her brand more versatile, which is one of the reasons both younger and older women in Pakistan like it.
12. Amir Adnan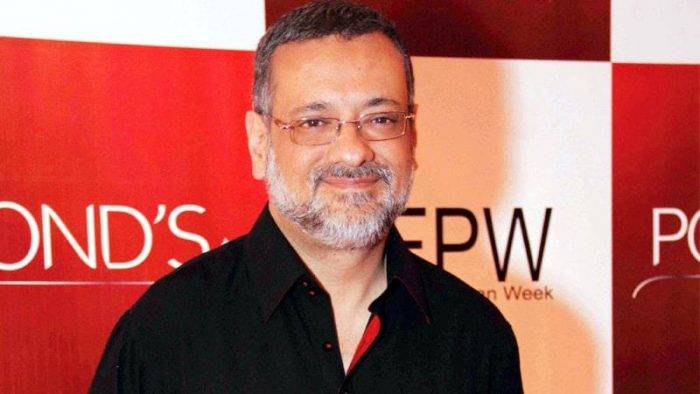 Amir Adnan discovered in 1990 that it might be tough to obtain anything as basic as a necktie in Pakistan. He created his own jeans line in 1992 and released it in the US. Amir Adnan recognized there was a new universe of opportunities for redefining fashion right here in his native country in 1994 after returning and attending a friend's wedding. He thus began by revamping the conventional sherwani and didn't stop.
Amir Adnan makes an effort to make sure every piece of clothing he wears is acceptable for any situation, including weddings and formal workplace dinners. he is a true icon among fashion designers in Pakistan
13. Maria B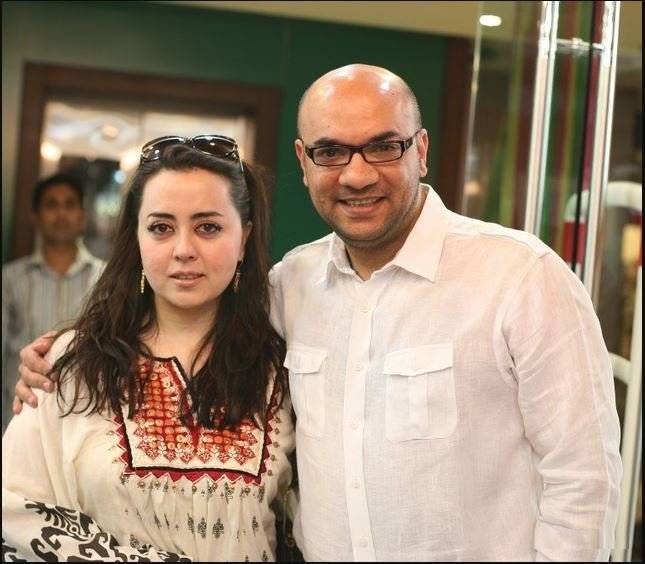 In 1998, Maria B received her diploma from the Pakistan Institute of Fashion Design. She knew she wanted to enter the market as soon as possible after graduating. In 1999, she had already established a small shop where a tailor sewed the outfits right there.
In order to eliminate the hassle of having your clothes tailored yourself, Maria B created a ready-to-wear line that women could use for daily wear and at work since these items were difficult to find in Pakistan. This opened the door for a thriving ready-to-wear clothing industry throughout the entire nation.
14. Naveed Mohsin Ranjha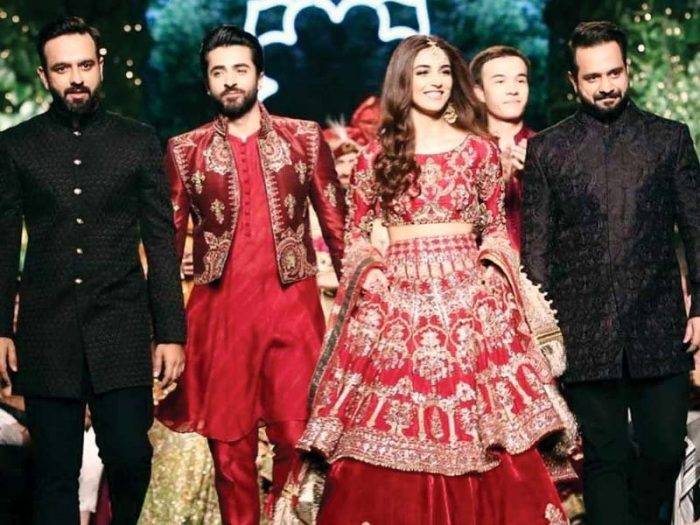 The majority of well-known Pakistani designers have been in the industry for 10 to 30 years; this is how they have amassed such a large fan base. However, Mohsin Naveed Ranjha has only been in the profession for a short time—not even ten years. When MNR started his design career in 2014, Pakistani fashion underwent a revolution.
In a somewhat modernized fashion, he reintroduced authentic royal, traditional attire to the Pakistani market. The same motif runs across his bridal collections for men and women, and he also offers ready-to-wear, formal, and pret collections for those attending weddings! One of the most well-known designers in Pakistan because to the distinctive colors, materials, and needlework he uses on his garments.
15. Mina Hassan
The legendary Madam Noor Jehan's daughter is named Mina Hasan. In 2002, she launched her apparel line. She adds charm from her mother's style of dressing as well as components from various eras of Pakistani history and culture.
Making wedding attire is Mina Hassan's area of competence. Her creations use bold and subdued hues that all have the lavish, opulent vibe that other manufacturers struggle to achieve. Additionally, she creates exquisite formal clothing and opulent pret, and for the last four years, she has also been dominating the lawn collaboration market. demonstrating that there is nothing she cannot succeed at!
16. Sadaf Fawad Khan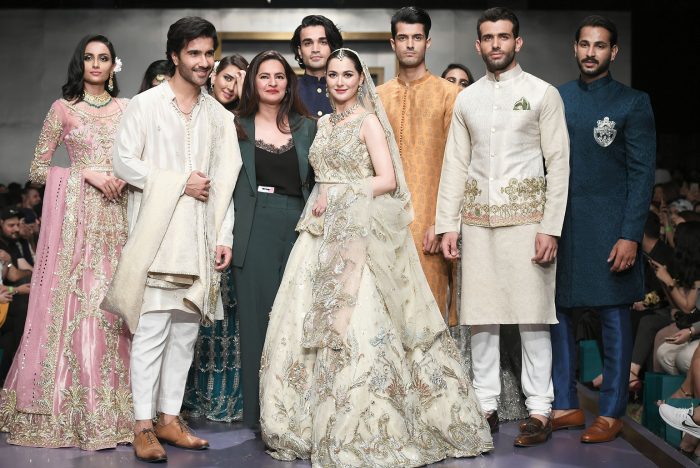 The well-known Pakistani actor Fawad Khan's wife is named Sadaf Fawad Khan. The majority of people are unaware that she didn't merely stumble into the field of fashion design. Actually, Sadaf has a very long history of employment in the fashion sector. She began working at a textile company after receiving her degree from LUMS. After working there for a while, she went on to work for Levi's for a while, and a few years later she made the decision to start her own business, which she accomplished. She launched a silk garment business in 2012, and in 2015, she branched out into the wedding fashion industry.
Her creations are constructed in a style that is as updated and current as feasible while yet being as oriental as possible. Sadaf has always made a point of producing items that are multipurpose. She aspires for her designs to remain classic and useful for future generations, much as the ones our mothers and grandparents used to include in their trousseaus.
17. Bunto Kazmi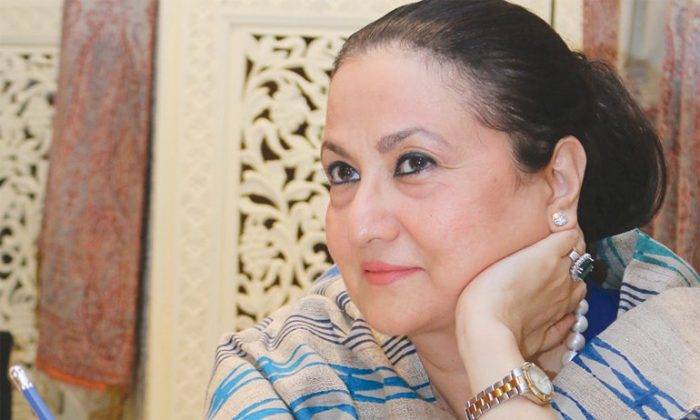 The moniker "Bunto Kazmi" is well-known to anybody familiar with Pakistani fashion and fashion designers of Pakistan. She took over the business from her mother-in-law, Sughra Kazmi, and turned it into something even more lucrative. Bunto Kazmi seldom participates in fashion presentations. As a result, every time you see her work on brides, it's unlike anything you've ever seen. Her trademark is the "Farshi Sharara," a garment that was once a staple of Mughal fashion but was lost over time. She brought it back, and now the majority of her wedding creations include one of these.
She uses the brides as her models while designing her gowns, asking them for their chosen colour scheme and a broad concept of the shape they typically choose. Bunto Kazmi stands apart from the rest of her fraternity because of this.
18. Ali Xeeshan (fashion designers in Pakistan)
Ali Xeeshan earned a distinction in his graduation from the Pakistan Institute of Fashion Design. Additionally, he completed a number of fashion design courses in Paris and Germany. He made his debut with his first collection in 2010 at the PFDC Fashion Show, where he received much recognition for the originality of his creations. Since then, he has continued to stay active.
Ali draws his inspiration from the regal Mughal period. His stitching is both heavy and detailed in all of his creations. He often employs velvet-like textiles, which has come to serve as something of a trademark for him. Because of his short sherwani jackets, he is particularly well-liked when it comes to groom's wear for weddings. He has been at the top of his game for the last 10 years and is also highly well-known for his ready-to-wear formal dress collections.
19. Fahad Hussayn
Fahad Hussayn began creating clothing for his large family when he first entered the fashion business. He gains a lot of consumers by word of mouth, and in order to stay up, he had to start acting like a brand. His true talent for what he accomplished quickly became apparent after he entered the fashion world. Most people don't even grasp his designs until they have had some time to truly study them since they are renowned to be so unusual and "out there." Even so, brides who want their attire to stand out from the rest of the nation always choose to go to Fahad since he is someone who will undoubtedly provide everyone with something that is really unique.
20. Umar Sayeed
If you are familiar with Pakistani fashion, you are probably aware of Umar Sayeed. He has spent more than three decades working in the fashion sector. He is so talented that he has earned the moniker "the king of couture." For decades, he has been creating wedding clothing, and he has even created clothes for two generations of ladies.
He was also among the first to introduce menswear to Pakistan. His creations transform menswear from the uninteresting basic shalwar kameez to pieces with intricate embroidery, appliques, and motifs. He remains one of the most well-known figures in the nation even after all these years.
21. Faraz Manan (fashion designers of Pakistan)
In 2003, Faraz Mannan began his career as a designer. He is a person who didn't strive to stand out from the crowd or make a big impression; instead, he allowed his work to speak for itself and spent a few years working on his designs in silence. People soon discovered that his art was unique compared to everyone else's.
Faraz Manan specializes in making trendy cuts and ensembles, but he's also skilled at making classic wedding clothes. His flawless creations were so excellent that Kareena Kapoor, a well-known Bollywood actress, wore them! One of the first occasions a top-tier Bollywood actress wore an outfit created by a Pakistani designer was for that campaign. Faraz Manan demonstrated that his creations are so exceptional that they merited creating history.
Final Thoughts on  Fashion Designers in Pakistan
the fashion industry in Pakistan boasts an impressive array of talented designers who have made their mark on the global stage. From intricately embroidered bridal wear to contemporary prêt-à-porter, Pakistani fashion designers have demonstrated their creativity, innovation, and ability to blend tradition with modernity. Through their stunning designs and unique visions, these designers have not only established themselves as leaders in the fashion world but have also showcased the beauty and diversity of Pakistan's cultural heritage. It is no wonder that Pakistani fashion is gaining popularity worldwide, and the country's designers are receiving well-deserved recognition and acclaim. As the fashion industry continues to evolve and grow, we can expect to see even more exceptional talent emerging from Pakistan, cementing its place as a fashion powerhouse.
What is the fashion industry like in Pakistan?
The fashion industry in Pakistan is a rapidly growing sector that has gained international recognition in recent years. Pakistani designers are known for their intricate embroideries, beautiful embellishments, and unique fusion of traditional and modern designs.
What types of clothing do Pakistani fashion designers create?
Pakistani fashion designers create a wide variety of clothing, including bridal wear, formal wear, casual wear, and prêt-à-porter (ready-to-wear) collections. They also design accessories such as jewelry, shoes, and handbags.
How do Pakistani fashion designers blend tradition with modernity in their designs?
Pakistani fashion designers often take inspiration from their cultural heritage and traditional clothing styles, such as shalwar kameez and sarees. They then incorporate modern elements such as cuts, prints, and fabrics to create unique and contemporary designs.
What sets Pakistani fashion designers apart from designers from other countries?
Pakistani fashion designers are known for their intricate detailing, exceptional embroidery work, and use of high-quality fabrics. They also often incorporate their cultural heritage into their designs, making them distinctive and memorable.
Who are some famous Pakistani fashion designers?
Some famous Pakistani fashion designers include HSY, Maria B, Sana Safinaz, Faraz Manan, and Elan.