Pakistan has a thriving fashion industry that offers a diverse range of clothing options, including both traditional and western styles. Western clothing, in particular, has gained popularity in recent years, with many Pakistani brands now offering trendy and stylish western wear. In this blog post, we'll take a closer look at some of the top western clothing brands in Pakistan, from high-end designer labels to more affordable options. Whether you're looking for casual wear or something more formal, these brands have got you covered. So, let's dive in and explore the world of western fashion in Pakistan!
WESTERN CLOTHING INDUSTRY IN PAKISTAN :
The western wear industry is progressing at an exceedingly fast pace in Pakistan at present times. But this was not always the case.
Unacceptance by conservatives :
Western fashion was criticized by a bigger part of the Pakistani population for a long period. Many had the opinion that western outfits threatened the cultural and religious limits. The Conservative part of the community never welcomed the idea of including the category of western wear in the Pakistani fashion industry.
But through the years, western wear managed to earn a place among other clothing lines.
Growth of western clothing trend in Pakistan:
The western clothing industry owes its increasing growth to rapid globalization. Previously an under-serviced market, this business is a leading enterprise today. The growth of this industry is benefiting the economy of the country. With the increase in the liberal part of the population, this initially condemned industry is now getting acceptance widely.
Qualities of western clothing:
Western clothes provide comfort and style to consumers in one place. They make you look smart and are workplace appropriate too. The variety in western wear is remarkable. Western outfits are also catching the attention of social media influencers. Most of them prefer wearing western outfits for big events as well as for casual purposes. Since these social media trends influence the youth of today so much, the demand for western wear among them is increasing with every passing day.
DETERMINANTS OF A BRAND SUCCESS :
The success of any clothing brand depends on how clear its identity is, and to what extent that identity syncs with the consumers. A prosperous clothing brand knows how to convince its customers of its originality. Consumers always opt for a purpose-driven, authentic, unique, and visually striking brand. A profitable brand is aware of its target market and stays on brand at all times.
In this article, we will be using two criteria for judging the popularity and productivity of brands to construct the list of top western clothing brands in Pakistan.
We will consult the list prepared by " ecommercedb " to figure out the rank number of a brand among Pakistani fashion stores.
We will be also considering the brand revenues. Brand revenue is the profit generated by any business. It tells you about the cash flow derived from a brand. In this way, one can have a precise idea about the influence of a brand on its target market.
 A subjective approach
We are adopting a subjective approach in this article. We will be consulting the data from internet forums like "brandsreview" to know about the popularity of a brand in the market.
For brand revenues, we will be consulting sites like "Fashion United". Fashion United created a very unique formula to calculate the brand values of private and public fashion brands. We will refer to the index generated by fashion united to get information about the brand values of the most renowned western fashion brands in Pakistan.
List of Western Clothing Brands in Pakistan
The following list of top western clothing brands in Pakistan can help you find a reliable and authentic brand without much effort;
Outfitters
Cougar
Next
Adidas
Mantra
Negative Apparel
Parien House
Levi's
Mango
Nike
Edenrobe
Vera and Lucci
OUTFITTERS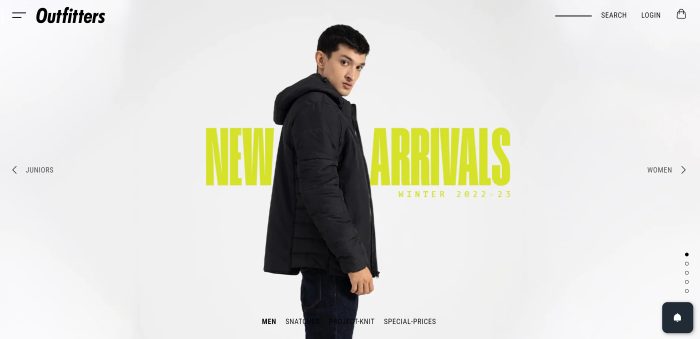 The youth of today want to stay up-to-date in every aspect, be it music trends, fashion, or technology. This brand satisfies the desires of the young generation by offering them chic, funky yet comfortable clothing items. This brand includes clothing lines with remarkable variety for all ages and genders. The most impressive trait of this brand is that it provides fashion but not at the cost of good quality. This brand is famous not only for its clothing ranges but also for many other products available at its stores. These products include footwear, scents, and accessories. Hence, this brand can help customers in making their entire look trendy and smart.
COUGAR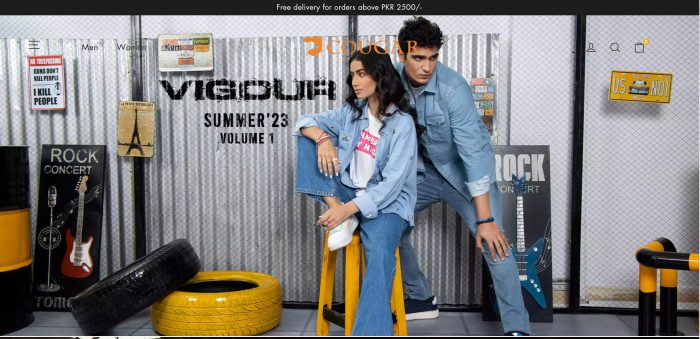 Cougar is a very popular name in the world of western fashion in Pakistan. This brand is the consumer's first choice for casual wear.
The use of robotic machinery in the manufacturing process elevates the quality of their products.
Reasonable prices and good quality products are two prime elements that attract the urban youths of this country towards this brand. They offer elegant clothing options for both genders.
From men's T-shirts to women's denim, their stock meets every requirement of men and women.
NEXT 

The next name in the list of top western clothing brands in Pakistan is a brand that is ruling the fashion market for almost 150 years now. Next is one of the first brands that came to Pakistan. It offers an incredible range of streetwear, that can make anyone look trendy. Next started with designing readymade suits for men but the brand has come a long way now. Today, it serves customers of every age, from infants to adults. It gives multiple size options to the buyers which helps them choose the item that fits them better.
ADIDAS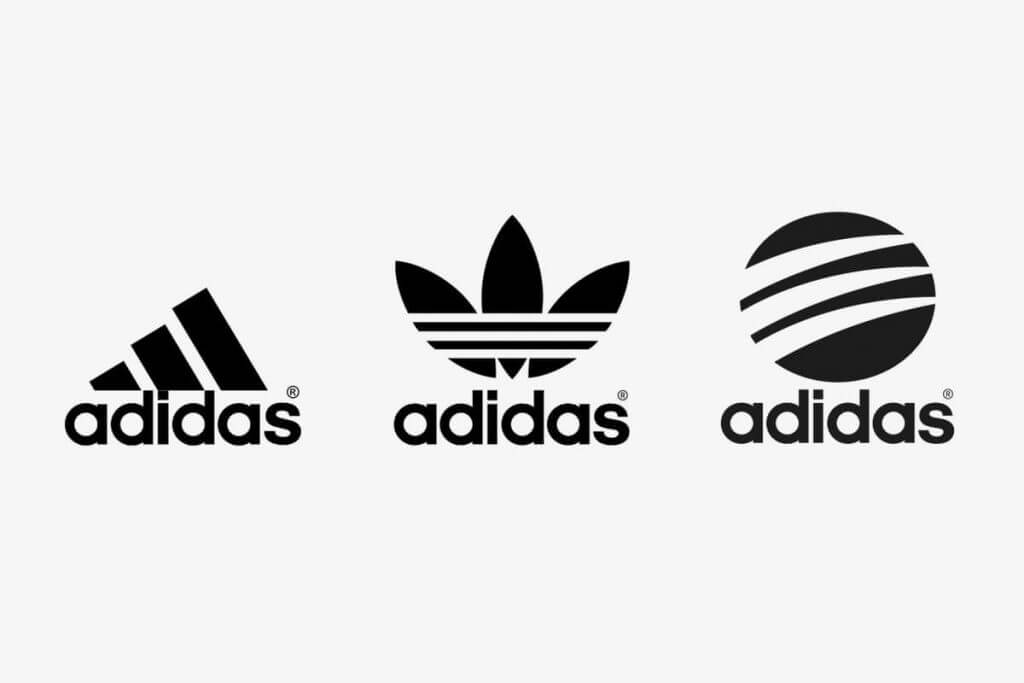 The first name that strikes the mind, when we think of sportswear, is "ADIDAS". Adidas caters to all the requirements of athletes, from shoes to footballs. Besides, they also please the target consumers with their stylish range of casual wear. They don't compromise on the quality of the material used in the manufacturing process. For this reason, this brand has managed to win hearts for 96 years. Buyers also admire it for providing them with the current models and trends that help them stay up-to-date in fashion.
MANTRA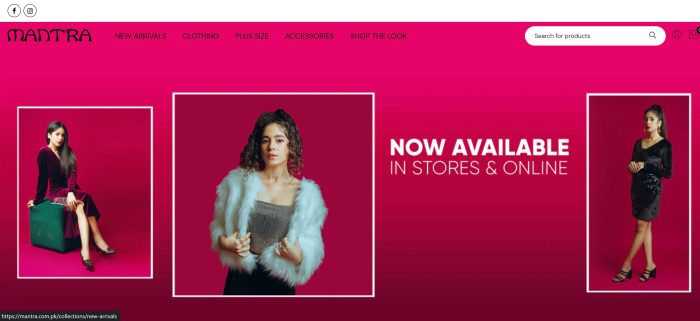 Mantra deserves to be listed among the top western clothing brands in Pakistan for many reasons. This brand is fulfilling the fashion needs of women since 2003. Mantra can be a solution for anyone who is looking for a classy outfit at an affordable price. They provide customers with the most suitable choices for any type of event, whether it's a formal party or an informal dinner.
NEGATIVE APPAREL (Pakistani western wear brands)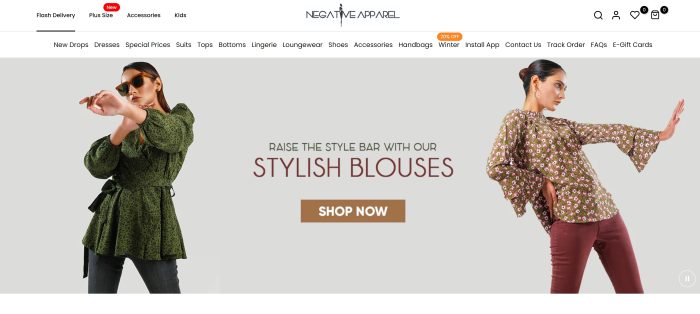 Negative apparel is no doubt the biggest name in the world of the online fashion business. It is the largest online western clothing brand in Pakistan. After catching the immense attention of customers through online stores, this brand has now started opening physical stores too.
Negative apparel impresses the audience through the broad range of options available in its stores. From comfy lingerie to stylish office wear, this brand can offer you anything you need in your day-to-day life as well as for your special occasions. This online shopping platform can help you order quality clothes from Dubai with ease.
PARIEN HOUSE :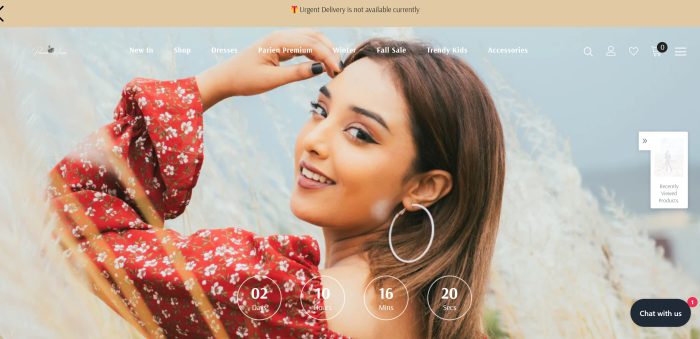 The list of top western clothing brands in Pakistan will be incomplete without this name. Parien house is an online western clothing brand that was established in 2013. The fact that this brand managed to earn the trust and preference of customers in a short span of 8 years, makes it unique and impressive. If you want to add high-quality products from London, Tokyo, or the US to your wardrobe, you should visit their website. Their multi-category clothing lines are engaging more and more customers with every passing day.
LEVI's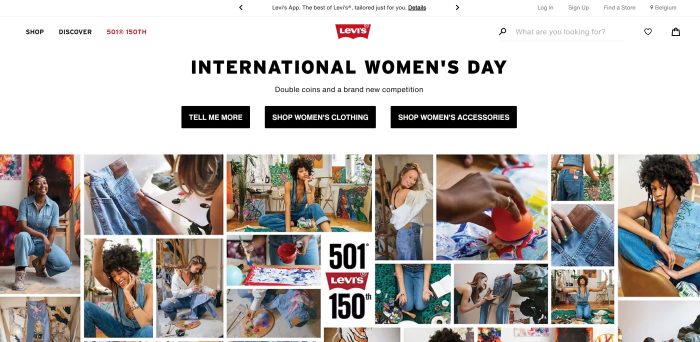 Levi's is one of the first brands that took denim wear to a new class. This brand is succeeding in creating timeless fine-quality jeans for many years. It took root in America and introduced lavish denim products in the land. Today, the brand is aiming to extend its denim business to the rest of the world too. Some customers find the prices of these products slightly high but they consider them worth the money. So, Levi's is a one-stop shop if you are searching for some smart denim pants to rock your look for the day.
MANGO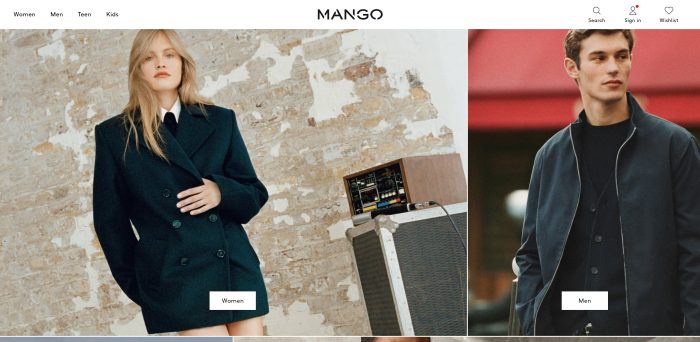 Mango is winning a place in everyone's list of favorite clothing brands. It's impossible to ignore the vibrant, funky, and cool designs of this successful brand. This brand delights its audience with treats of long-lasting, fair-quality goods at unusually reasonable prices. Therefore, there's no way we can skip this brand while documenting the top western clothing brands of Pakistan.
NIKE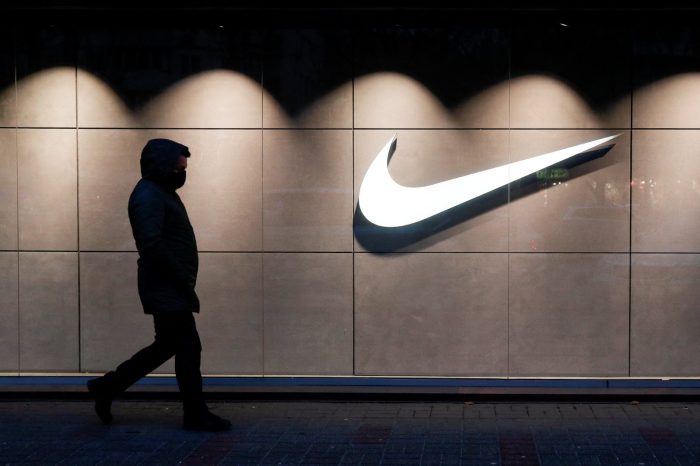 We will sum up the list of top western clothing brands in Pakistan with an iconic brand that needs no introduction. Nike is labeled as a "champion brand ". It has proved itself in every manner. This brand reigned supreme among fashion brands. It is always praised for its good customer service. This brand can satisfy all the needs of a modern-day athlete. It is famous for its perfect-quality shoes. The company is touching new heights of success every year.
Edenrobe (Pakistani western clothing brands)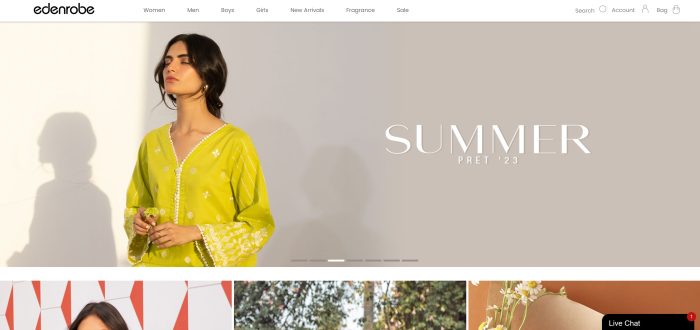 Western tops of the highest quality and greatest design may be found at Edenrobe. Its western dresses are stylish and elegant and are very pleasant. To improve the quality of your life, you may invest in tank tops and western shirts. For its devoted customers, Edenrobe provides a seductive selection of western blouses, tank tops, bottoms, and trousers.
In order to meet the needs of fashionistas, Edenrobe is providing various forms of help online. You may rely on Edenrobe's substantial service to complete your trendy and well-liked wardrobe.
Vera and Lucci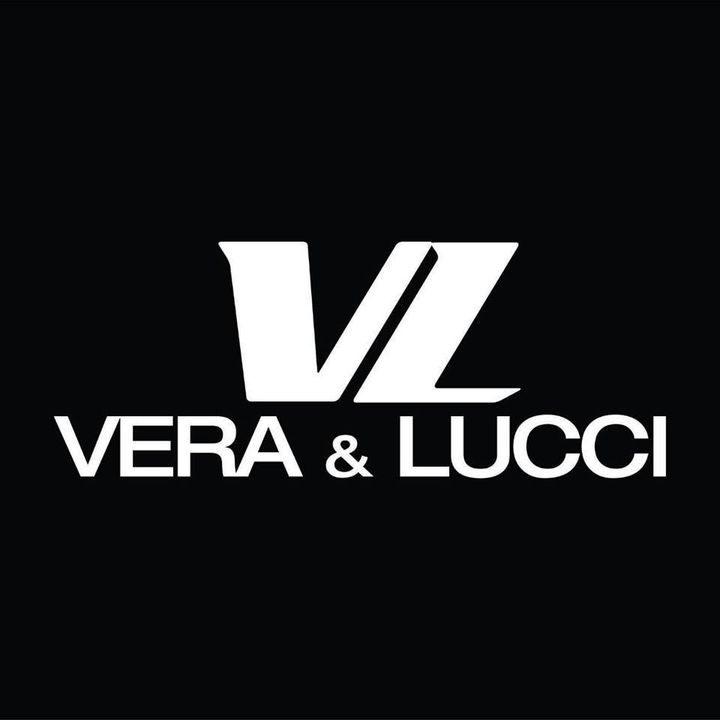 Vera & Lucci want to raise the bar for design and style so that you would spend money on their high-quality western dresses. Together with shoes, backpacks, and other accessories, they provide a large range of stylish western clothing for customers.
Vera & Lucci offers simple, distinctive, and beautiful outfits, so shopping there will give your personality more style.
Concluding thoughts :
Western clothing brands have gained significant popularity in Pakistan over the years. From high-end luxury brands to affordable fast fashion options, there are a plethora of Western clothing brands available in Pakistan to suit everyone's tastes and budgets.
The growing demand for Western clothing brands in Pakistan is not only a reflection of the changing fashion trends in the country but also the increasing exposure to Western culture through media and globalization. However, it is important to note that the rise of Western clothing brands should not overshadow the local fashion industry in Pakistan, which also offers a unique and diverse range of clothing options.
Overall, the availability of Western clothing brands in Pakistan has provided consumers with more choices and options to express their personal style. As the fashion industry continues to evolve, it will be interesting to see how Western and local brands continue to compete and complement each other in the Pakistani market.