This article is at your service to clear your confusion and answer your query about the best Pakistani dramas of all time. 
Pakistani drama industry is one of a kind. They rightly say it's a class in itself.  Since it's the 21st century, let's use a more millennial way of describing the industry. From a Gen-Z perspective, Pakistani dramas are OG in today's world.  
The popularity of Pakistani dramas is far-reaching and it's for all the right reasons. Makers of these dramas have used the perfect blend of all the necessary ingredients that can make a drama worth watching,  be it an appealing plot, unique storyline, captivating visuals, or background music.  
The pivotal elements of these dramas that make them distinctive are their exceptional storylines. Pakistani dramas are largely centered on social issues. They try to highlight the commonly faced problems in our society. This is one big reason why audiences find the content of these dramas relatable and reality-based.  
From portraying cultural aspects of the country to inspiring youth towards contributing to national development, these dramas have been productive in many ways. These dramas have touched on many sensitive topics too and discussed subjects that are controversial to address.  
So we can say, the fame earned by these dramas nationally and internationally is highly deserved.  
Transformation In The Industry 

 
But, we should also not ignore the fact that this industry has seen a radical transformation through the years. There is an immense disparity between dramas of the last decade and currently aired dramas. Some critics believe that dramas of the 80s and 90s were more logical and entertaining, and consider new-age dramas less expressive. On the other hand, some critics favor dramas of the recent period and find old dramas dull. 
If one does a detailed assessment of Pakistani dramas, he will find that the focus areas of these dramas have changed through time. Earlier makers were more concerned about the message the drama is conveying and how its audience can relate to it. The priority of the makers was the plot of the drama, characters, atmosphere and mood, the coherence between rising and falling action, and so on. Nowadays, the preference of creators and artists has shifted to glamour and looks.  
When it comes to choosing the story, many makers today prefer the same typical stories, presenting women as a weaker and suppressed part of society, and emphasizing the class difference prevailing in the society. However, this is not the case for all dramas so it will not be fair to generalize this opinion. We surely have work in the industry that can be considered precious in the present age.  
Methods For Ranking The

Dramas
Television rating point:
Around the world, TV shows are ranked based on their Television rating point ( TRP). Calculating TRP is a method of estimating the viewership of tv programs. This data gives an idea about the popularity of a particular show and this information is very beneficial for advertisers. It helps them determine the type of content appreciated by the audience. In this way, they can figure out the exact ways to enhance their viewership and profit gains. 
In Pakistan, a company called Medialogic handles the task of recording TRPs. This company uses a sampling method, in which a small sample is used to represent the interest and choices of a greater population. The company has installed "people meters" in about 713 sample homes around Pakistan, chiefly in urban areas of the country. The electrical devices work on frequency monitoring techniques in which frequencies are recorded and later, these are decoded into the names of channels. Afterward, the data is assembled and used for the national ranking of dramas. Generally, a TRP rating of 3 is considered a satisfactory rating point.  
To list the best Pakistani dramas of all time, we are also considering the TRP ratings of these dramas, as it's a reliable source to know about the quality of a show.  
IMDb ratings:
Another criterion that can be used to get a clear idea about the best Pakistani dramas of all time is their "IMDb" ratings.  
IMDb stands for internet movie database but the data found here is not only confined to movies, this database comprises information about movies, tv shows, and video games. On this digital platform, shows are rated from 0 to 10. These ratings are given by IMDb users. Hence, it accurately surveys a show's fame among the masses.  
Therefore, we are also mentioning IMDb ratings of dramas in this article to prove our point.  
METHODOLOGY:
We will be using a subjective methodology for listing the best Pakistani dramas of all time and will refer to the data from internet forums like Reddit, Reviewit, and Quora to read comments from people around the globe and know their opinions regarding the topic. We will also be consulting reports from "the dawn" and" the express tribune". Besides, we will also be consulting metrics like rating points, total screening period, etc.  
The most important aspects in which a drama should excel to deserve to be listed among the best Pakistani dramas of all time are plot, situation, focus, story, roles, characters, language, space, time, symbol, audience, and climax.  
With this context, let us now list the best Pakistani dramas of all time along with their cast details and rating points.  
List of Top Ten Pakistani Dramas of all Time
1. Ankahi – 1982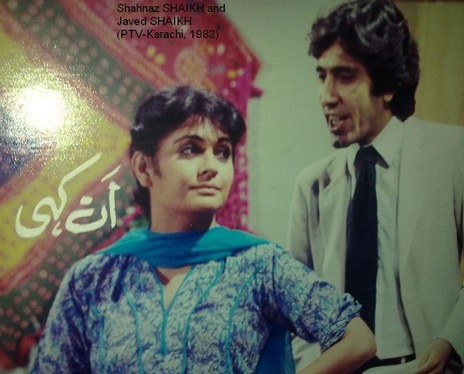 Writer: Haseena Moin
Director: Shoaib Mansoor and Mohsin Ali
Producer: PTV
Cast: Shahnaz Sheikh, Shakeel, Javed Sheikh, Jamshed Ansari, Saleem Nasir, Qazi Wajid, Behroze Sabzwarim Badar Khalil and others. 
IMDb rating: 8.6 
Review :  
Listing the best Pakistani dramas of all time and not mentioning Ankahi as number 1?  
That's not how you serve justice. 
This 14-episode-based drama is a gem from the 1980s. The story of this drama revolves around a young girl named Sana, struck by bad luck and orphaned at a young age, who strives to become financially stable and prosperous in life. This drama also includes complicated love equations. 
The drama caught attention because it was not unnecessarily extended and continued to entertain the audience till the climax.  
2. Tanhaiyaan – 1985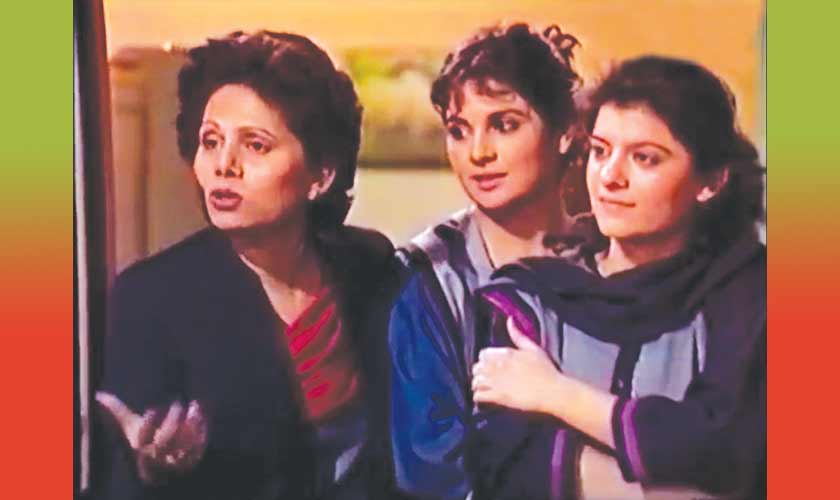 Writer: Haseena Moin
Director: Shehzad Khalil
Producer: Shalimar Recording Company
Cast: Shahnaz Sheikh, Marina Khan, Behroze Sabzwari, Qazi Wajid, Yasmin Ismail, Durdana Butt and other   
IMDb rating: 9 
Review :  
Next in line is this precious work of the 18th-century Tanhaiyaan !!  
Tanhaiyaan is always remembered as a family drama. We don't find many of these today, do we?  
The story of this drama was a fun ride of emotions, a tale of relations, and much more. 
It's a story of two sisters who lose their parents and both of them are led by their fate to their aunt's place.  
The two sisters work to earn back their parents' house but this journey helps them discover many other things that make any house a home !!  
Related: Top Shoes Brands in Pakisan
3. Alpha bravo charlie – 1998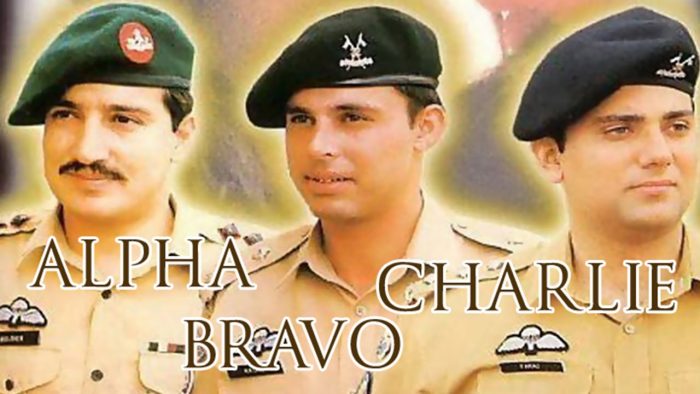 Writer: Shoaib Mansoor, Zia-ur-Rehman
Director: Shoaib Mansoor
Producer: ISPR, Shoman Productions  
Cast: Qasim Khana, Abdullah Mahmood, Faraz 1990sShahnaaz Khwaja, Aarshid Kazmi, Wiqar Ahmed, Hashmat Shaikh and others. 
IMDb rating: 9.5 
Review :  
If you are a 1990s product, then your childhood memories are incomplete without this fine work of industry, ALPHA BRAVO CHARLIE. 
Think of the pleasure of finding romance, patriotism, love, and humor all in one place!!! 
This drama incorporates the story of three companions who join the Army and portrays how their relationship varies with time. The story describes the hardships of life in forces, in a very enthralling manner. There is no doubt in the fact that friendship stories are always adored by the masses. Owing to this reason, this drama managed to catch the attention of spectators.  
4. Meri Zaat Zara e Benishan – 2009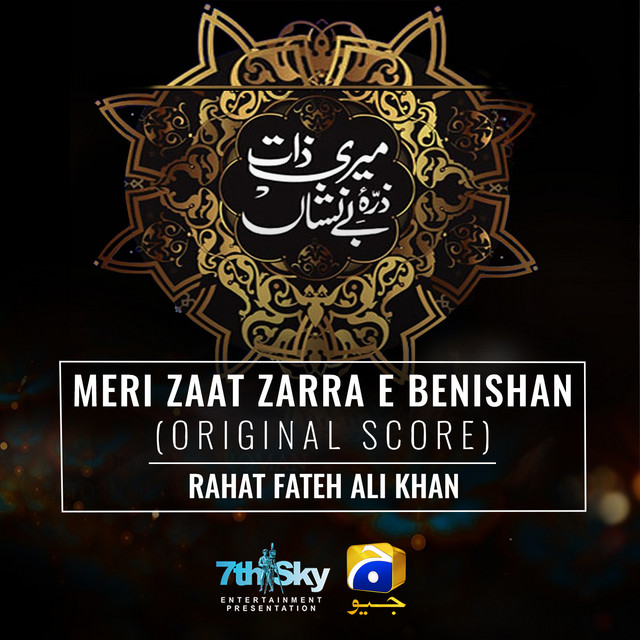 Writer: Umera Ahmed
Director: Baber Javed
Producer: 7th Sky Entertainment
Cast: Faysal Qureshi, Samiya Mumtaz, Adnan Siddiqui, Sarwat Gilani, Imran Abbas, Samina Peerzada, Ismat Zaidi and others. 
TRP rating  5  
IMDb rating  9.1 
Review :  
This drama was a revival in the drama industry at the time of its release. It is famous for its multi-layered story. 
The main lead of this drama is a female character named Saba, who faces false accusations by her family members and after this one incident, nothing remains the same for anyone anymore. 
Stop ! we ain't giving more spoilers here. 
Don't wait!   
you can't miss out on this story of regrets, betrayal, and self-discovery. This tale will take you on a spiritual ride that may leave a lifelong impact on you. 
5.
MAAT – 2011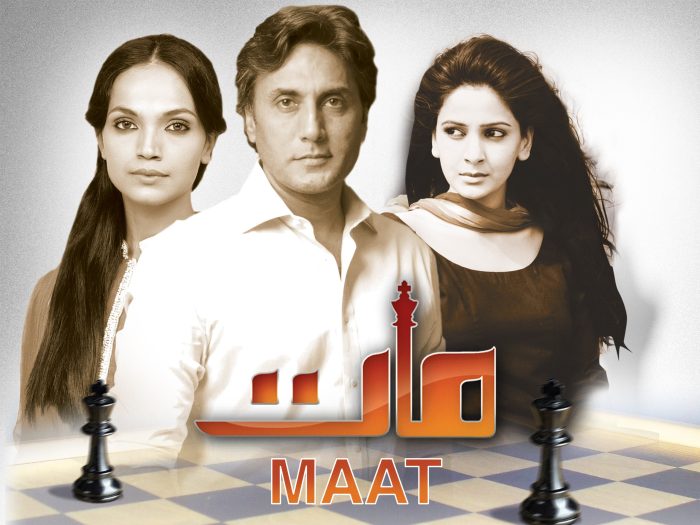 Director Amna Nawaz Khan 
Writer: Umera Ahmad 
Editor: Husnain 
OST Theme composed by: Farrukh Abid and Shoaib Farrukh  
Producer: Momina Duraid  
TRP rating: 7  
IMDb rating: 9.1 
REVIEW :  
MAAT, my personal favorite, is an extraordinary writing piece by renowned writer Umera Ahmad.  
Maat is a story of two sisters with opposing personalities. The two sisters in the drama had contrasting priorities. The younger one was more interested in wealth and the luxuries of life while the elder one was selfless and valued relations more. Saman, the younger sister, was ready to sacrifice anything to fulfill her longing for materialistic pleasures while Aiman, the elder one, lacked self-respect or self-worth. 
The climax of this drama shows how the greedy nature of Saman leaves her empty-handed and the patience of Aiman rewards her with the true joys of life.  
Even though this drama is 26 episodes long, still it doesn't feel like it's extended unnecessarily. Every episode feels important and has a purpose.  
If you are also someone who enjoys dramas with such deep plots, you should certainly try this show.
6. Pyaray
Afzal – 2013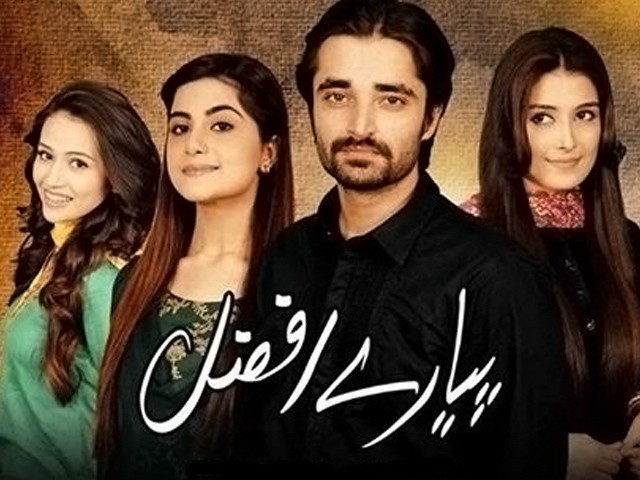 Written by: Khalil-ur-Rehman Qamar
Director: Nadeem Baig
Production: Six Sigma Entertainment
Cast: Hamza Ali Abbasi, Ayeza Khan, Sana Javed, Sohai Ali Abro, Saba Hameed, Firdous Jamal Shehryar Zaidi 
IMDb rating :  
 Review :  
With its 37 episodes, this brilliant drama can win a place in anyone's heart. 
It's a story of a young carefree boy. The drama presents a tragic love story. The main lead, Afzal , eventually faces a very heart-breaking destiny but the character of Afzal will continue to live in the hearts of millions of viewers.  
The exceptional writing skills of Khalil ur Rehman is one of the prime factors that earned this drama its popularity. 
The story conveys in a very compelling manner that wealth and materialistic things are of no value when compared to love and emotions. 
It's a must-watch!!  
7.
Zindagi gulzar hai 2012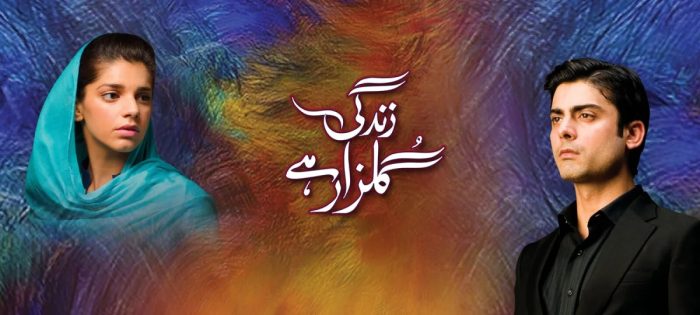 Director : Sultana sadiqui  
Producer : Momina Duraid  
Writer : Umera Ahmad  
Cast : Sanam saeed , Fawad khan , Ayesha omer , Samina peerzada , Shehreyar munawar , Behroz sabzwari , Javed sheikh . 
IMDb rating: 8.9 
REVIEW :  
Zindagi gulzar hai was a treat to the viewers by Hum Tv. This drama is based on an exceptional novel by the most famous writer of this age, Umera Ahmad. 
Zindagi gulzar hai is a story of two contrasting lifestyles. The main characters, Kasha and Zaroon , belong to two very opposite backgrounds and own different financial statuses.  
Kashaf belonged to a broken family.  Her father was more obsessed with having sons and this obsession made him marry another woman and leave his daughters behind. Throughout her life, Kashaf had to struggle to become stable enough to support her mother and sisters. 
On the other hand, Zaroon belonged to a rich family. He was blessed with all the luxuries of life and knew little about the real struggles.  
Fate brings these two together. This drama is all about how these two different people try to go along. 
Considering its popularity among the audience, we can't resist adding this one to the list of best Pakistani dramas of all time. 
8.
Mere paas tum ho – 2019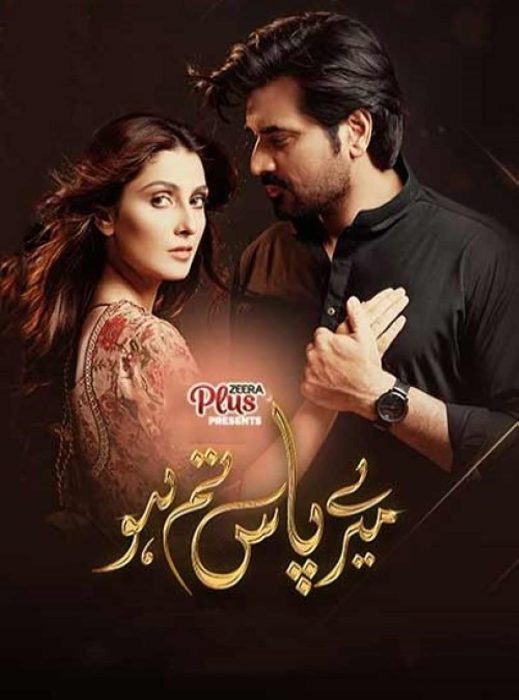 Writer : Khalil ur Rehman  
Producer : Hamayun saeed and shazad  
Director: Nadeem Baig 
Cast :
Hamayun saeed

Ayeza khan

Adnan sidiqui

Hira Mani

Shees sajjad

 
IMDb rating: 8.3 
TRP rating: 18 – 20 
REVIEW :  
If someone thinks about the most popular drama serial of 2019, the only name that strikes the mind is MERE PAAS TUM HO . The TRP ratings of this drama broke the records of all previous dramas.  
This drama showcases the story of a young couple. Danish is married to Mehwish and loves her madly. He is a government servant and truly honest with his job. Danish is a man of principles and restrains from dishonesty and corruption in any circumstance. On the other hand, his wife is a greedy woman, who has many materialistic desires and is ready to sacrifice all relations to fulfill her pleasures. 
This story is about loyalty and guilt. It describes how being greedy can earn you nothing but just regrets. 
This drama won many awards and deserved them too. 
9.
Parizaad – 2021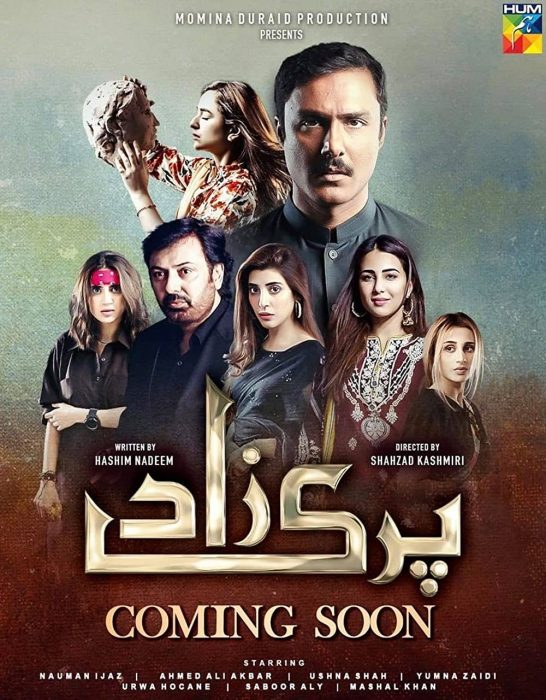 Director: Shehzad Kashmiri 
Writer: Hashim Nadeemⁿ 
Producer: Momina Duraid Productions  
TRP rating :  
IMDb rating :  
Cast :  
Noman Ejaz

 

Ahmed Ali Akbar

 

Syed Muhammad Ahmed

 

Urwa Hussain

 

Ushna Shah

 

Yumna Zaidi

 

Saboor Ali

 

Mashal Khan

 

Tipu Shah

 

Kiran Tabeer

 
TRP rating: average 8-9.5  
IMDb rating: 9.2/10 
Review :  
Parizaad has outclassed all dramas in every manner. This drama rightly deserves to be placed among the best Pakistani dramas of all time for many reasons. It not only gained popularity among the local audience but also gained fans and followers from across the border.  
From owning a melodious OST to having perfect cinematography, from brilliant direction to remarkable casting choice, this drama has every trait to become a part of this list.  
Parizaad is about an honest young man who is too innocent to keep up with the pace of this society. He struggles to understand the way worldly affairs run. He has qualities like loyalty and faithfulness and prioritizes family over materialistic things.  
The true colors of this story come from the women Parizaad comes across in his life. Each one of them leaves a distinct mark on Parizaad's identity.  
Parizaad has all the qualities to become your favorite too!!  
10.
Sang-eh-mah – 2022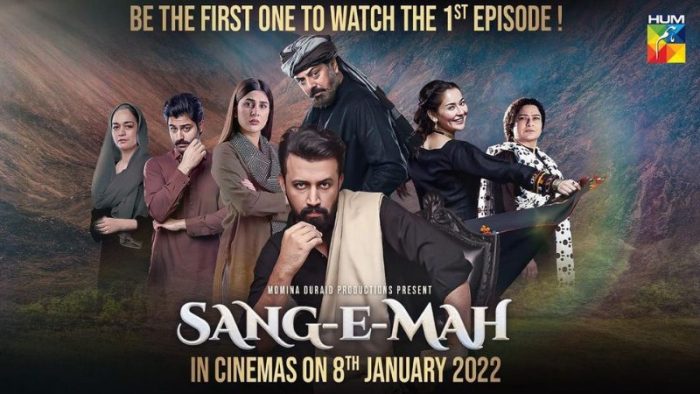 Director: Saif Hassan  
Writer: Mustafa Afridi 
Producer: Momina Duraid Productions  
Cast :  
Atif Aslam as Hilmand Khan

 

Nauman Ijaz as Haji Marjaan Khan

 

Kubra Khan as Sheherzaad

 

Hania Amir as Gul Meena

 

Zaviyar Nauman Ijaz as Hikmat Khan

 

Sania Saeed as Zarghuna

 

Samiya Mumtaz as Zarsanga

 

Omair Rana as Mastaan Singh

 

Najib Faiz as Ha

shall

Kaur

 

Hassan Noman as Badam Gul

 
TRP rating: average 6-7  
IMDb rating: 9/10 
REVIEW :  
Dramas like sang – e – mah are very rare. We hardly have dramas with such intense plots, striking such taboo and sensitive matters of society.  
Sang – e – mah is unique for its tribal theme. It portrays how Pashtoon families prioritize honor and dignity over forgiveness and mercy. 
It also tried to bring awareness in society about the ritual of forced marriages in the province of Khyber Pakhtunkhwa. This drama reflects light on the effects of these forced marriages on the female population of the community.  
Concluding Thoughts on Best Pakistani Dramas Of All Time:
The Pakistani drama industry has kept us entertained for many years and still does. The industry has its pluses and minuses but I must say, it never fails to bring amusement to our monotonous routines.  
I hope you find this article fruitful and that it can alleviate your query about the best Pakistani dramas of all time.  
Reference links :