Pakistan is known for producing high-quality textiles that are renowned worldwide. However, despite the exceptional quality of local products, many Pakistanis have a desire for international brands. This stems from their love for unique items from different cultures and a desire for a change in their fashion choices. The Pakistani youth, in particular, has developed a fondness for Western-style clothing, embracing the trendy and fashionable designs that international brands offer. As a result, several international clothing brands have established outlets in Pakistan to cater to this growing demand.
These international clothing brands provide Pakistani consumers with access to a wide range of styles, designs, and fashion trends from around the globe. They offer a unique shopping experience, allowing customers to explore and select from a diverse collection of clothing items that embody the essence of different cultures and fashion aesthetics. With the presence of these international brands in Pakistan, individuals can fulfill their desire for exclusive and globally recognized fashion brands without having to travel abroad.
List of 10 Best International Clothing Brands in Pakistan
Mango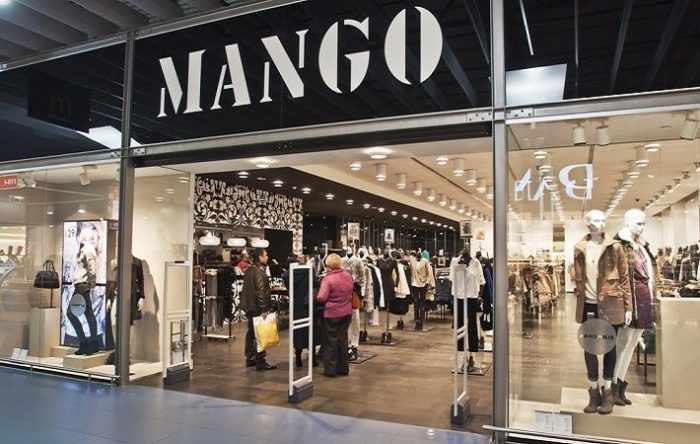 Mango, one of the renowned international clothing brands, has also made its mark in Pakistan. Originating from Barcelona, Spain, Mango is a high-end clothing design and manufacturing company that has gained popularity worldwide. The brand's name, "MANGO," was chosen deliberately as it is pronounced the same in multiple languages across the globe, reflecting its global appeal.
Mango focuses on catering to the preferences of fashion-conscious individuals, particularly the youth. Whether you are in search of formal pants, dress shirts, or a well-tailored blazer for office wear, Mango offers a stylish and sophisticated collection. The brand's women's clothing category features several popular items such as pleated skirts, chic trousers, and floral maxi dresses. Additionally, Mango boasts an elegant jewelry collection that exudes a designer feel throughout the year.
One of the distinguishing factors of Mango is its commitment to providing customer satisfaction through the use of high-quality fabrics, coupled with affordable prices. While some of their product prices may be slightly higher compared to other high-street brands, the quality of their garments justifies the investment. Mango has established outlets in major cities like Lahore and Islamabad, making it easily accessible to Pakistani consumers.
Levi's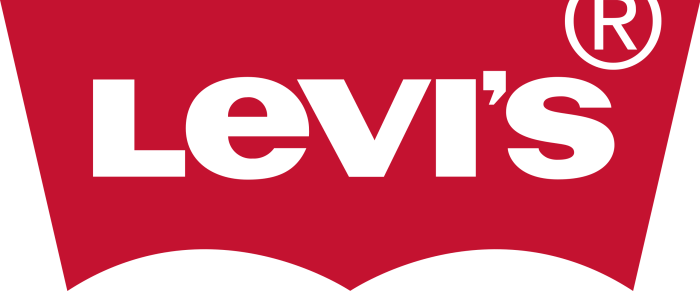 Levi's, an iconic American clothing company, is renowned worldwide for its top-notch denim jeans. Founded in May 1853 in San Francisco, California, Levi's has been the go-to brand for jeans due to their exceptional durability. However, Levi's offers more than just jeans; the brand also produces jackets, hats, belts, and glasses.
To optimize production costs, Levi's outsources its manufacturing to various countries, including Pakistan. In Pakistan, companies such as Crescent Bahuman Ltd and Artistic Milliners, which are among the largest denim manufacturers in Asia, produce jeans for Levi's. This partnership ensures that Levi's maintains its commitment to quality while benefiting from the expertise and efficiency of Pakistani manufacturers.
In Pakistan, there are numerous Levi's factory outlets where customers can find denim products at discounted rates. These outlets provide an opportunity for individuals to own Levi's jeans at more affordable prices without compromising on the quality that the brand is known for. Levi's denim is renowned for its durability, ensuring that customers can enjoy their jeans for an extended period.
By having a presence in Pakistan, Levi's not only offers its esteemed denim products to the local market but also contributes to the country's textile industry. The collaboration with Pakistani manufacturers fosters employment opportunities and promotes economic growth within the region.
Levi's continues to be a sought-after brand globally, with its reputation for producing high-quality denim products that transcend fashion trends and stand the test of time. Whether it's the classic Levi's 501 jeans or their range of stylish jackets and accessories, the brand remains a symbol of timeless style and durability.
Next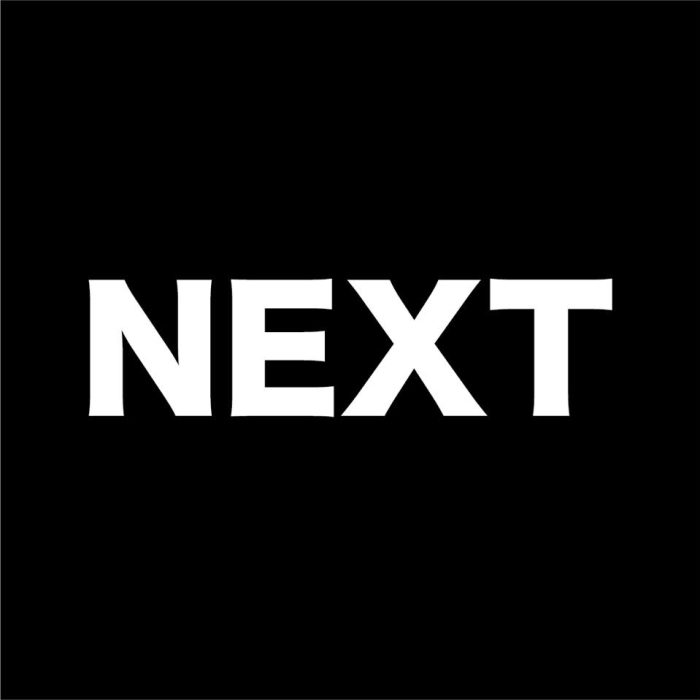 Next is a renowned British multinational brand that is well-known for its production of high-quality clothing, footwear, and home products. With approximately 700 stores worldwide, Next has established itself as a prominent name in the fashion industry.
Next offers a wide range of options for both formal and casual wear. For office attire, customers can find smart outfits such as pants, blazers, and dress shirts for both men and women. The brand ensures that these pieces are crafted with attention to detail and are made from premium materials, reflecting Next's commitment to delivering quality products.
In addition to office wear, Next also caters to casual fashion needs. Their collection for boys includes trendy t-shirts, hoodies, jackets, and jeans, providing a fashionable and comfortable wardrobe for young boys. For baby girls, Next offers an adorable range of rompers, dresses, pajamas, swimwear, and more, ensuring that little ones are dressed in style from an early age. Next, there is something for everyone in the family.
Next has an outlet located in Lahore, Pakistan, making it easily accessible for customers in the region. Furthermore, the brand has expanded its reach through online retailers who resell their products, offering convenient shopping options for those who prefer to shop online.
Debenhams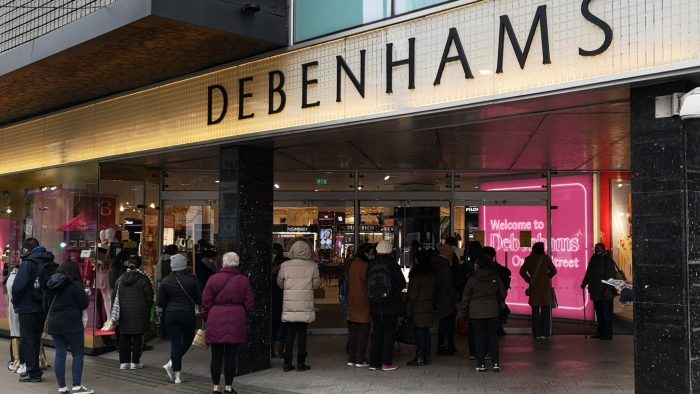 Debenhams, a prominent global fashion brand, is a go-to destination for individuals seeking a wide range of fashion options for the whole family. The brand offers a plethora of choices, making it a favorite among women who love to indulge in fancy outfits for special occasions and parties. Whether it's a birthday celebration or a bridal shower, Debenhams provides a diverse selection of fashionable attire that caters to different tastes and preferences.
Debenhams is known for its commitment to delivering inspirational fashion and style to its customers. With an unbeatable variety of women's wear, men's wear, and children's clothing, the brand ensures that everyone can find something they love. From trendy and chic outfits for women to stylish and comfortable clothing for men, Debenhams has it all.
Located in Dolmen Mall Clifton, Karachi, Debenhams is conveniently accessible for customers in the area. The store offers a delightful shopping experience where individuals can explore the latest fashion trends and discover their perfect outfits for any occasion. With a wide range of choices and a reputation for quality, Debenhams continues to be a preferred destination for fashion enthusiasts.
Aldo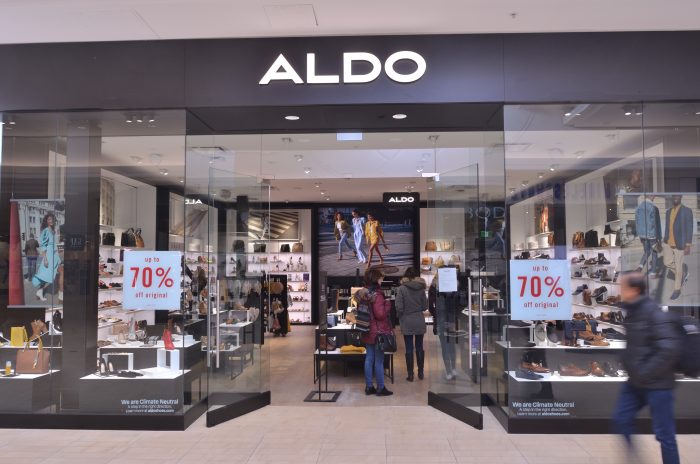 Aldo, a renowned Canadian-based company, has made its mark in the Pakistani market with its stylish and trendy designs. The brand is well-known for its clothing and handbag products, which have gained popularity among fashion enthusiasts in the country. Aldo has established outlets in major malls across Pakistan, providing customers with convenient access to their wide range of products.
Visiting Aldo's brand outlets in Pakistan allows customers to purchase original and authentic products, ensuring the highest quality and latest fashion trends. The stores offer a delightful shopping experience, where customers can explore a diverse selection of clothing and handbags that cater to different styles and preferences.
In addition to physical stores, customers can also explore and purchase Aldo products through the official website of the brand. The website provides a seamless online shopping experience, allowing customers to browse through their extensive collection, make purchases, and have the products delivered to their doorstep.
Dockers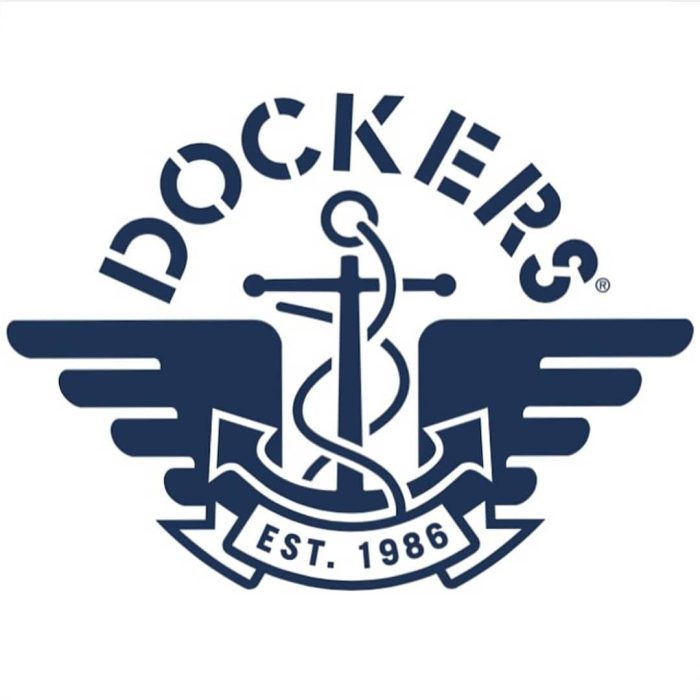 Dockers, an international clothing brand headquartered in San Francisco, offers a wide range of men's fashion products in Pakistan. With its presence in major cities like Lahore, Karachi, and Islamabad, Dockers has established stores in renowned malls, providing a convenient shopping experience for men seeking stylish and contemporary clothing options.
Dockers specializes in men's products, offering a diverse collection that includes pants, t-shirts, polo shirts, and men's accessories. The brand is particularly renowned for its pants, which have gained popularity worldwide for their quality, comfort, and timeless style. Dockers pants are known for their versatility, making them suitable for both casual and formal occasions.
When visiting Dockers stores in Pakistan, customers can explore a variety of products and find their favorite pieces that match their personal style and preferences. The stores offer a pleasant shopping environment with knowledgeable staff members who can assist in finding the perfect fit and style.
For those who prefer online shopping, Dockers provides the convenience of purchasing their products through their official website. The website offers a seamless browsing experience, allowing customers to explore the collection, view detailed product information, and make secure online purchases
Monsoon Accessorize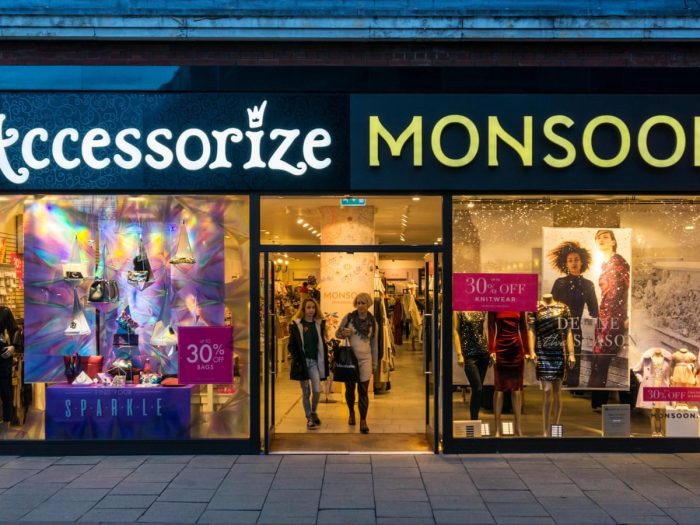 Monsoon Accessorize is an esteemed international clothing brand that has made its way to Pakistan. Originating from the United Kingdom, Monsoon Accessorize specializes in girls' dresses and accessories for every occasion. The brand is known for its cute and fancy fairytale dresses that capture the attention of many.
At Monsoon Accessorize, you can explore a wide range of children's clothes, perfect for special events like birthdays. Upgrade your little princess's wardrobe with colorful and embellished dresses, and complete their ensemble with matching shoes and accessories. The brand offers a delightful collection that is sure to bring smiles to the innocent faces of children, especially during the monsoon season.
With outlets in prominent cities like Lahore and Islamabad, Monsoon Accessorize has made its products easily accessible to Pakistani customers. By introducing this international brand to the Pakistani market, parents and guardians now have the opportunity to dress their children in stylish and high-quality outfits that reflect the brand's unique design aesthetic.
Adidas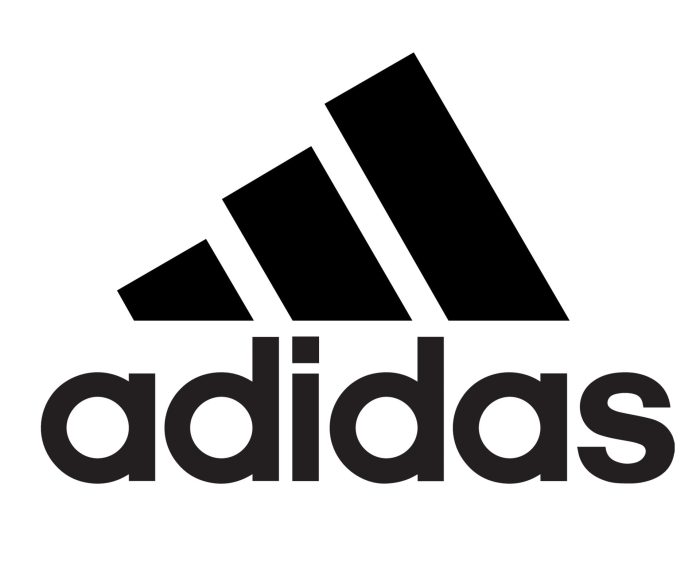 Adidas, often regarded as the epitome of athletic brands, has made its mark in Pakistan. Renowned for its sportswear and footwear, Adidas stores can be found in major malls across Lahore, Karachi, and Islamabad. To ensure authenticity, it is recommended to purchase original Adidas products exclusively from brand outlets. Whether you're in search of high-performance sportswear or stylish athletic footwear, Adidas offers a wide range of options to cater to your needs. Additionally, you can conveniently explore and purchase Adidas products through their official website.
Nike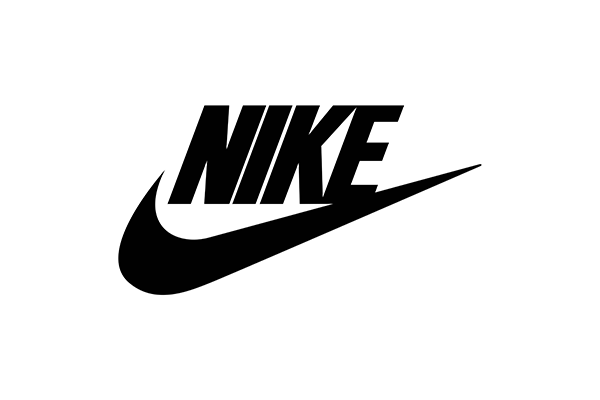 Nike, a household name worldwide, has brought its iconic sportswear to Pakistan. With a reputation for excellence, Nike offers a diverse range of athletic apparel and footwear. From gym clothes and shoes for fitness enthusiasts to stylish casual wear, Nike caters to athletes, models, and fashion-conscious individuals alike. Operating in over 100 countries, Nike achieved remarkable success with $19 billion in revenue in 2019. In Pakistan, Nike stores can be found in prominent malls, providing a convenient shopping experience for brand enthusiasts. For those who prefer online shopping, Nike also offers its products through their official website, allowing customers to browse and purchase their favorite Nike items with ease. Nike Golf, Nike Pro, and Nike Skateboarding are some of the well-known divisions within the Nike brand, each catering to specific athletic and lifestyle preferences.
Pepe Jeans: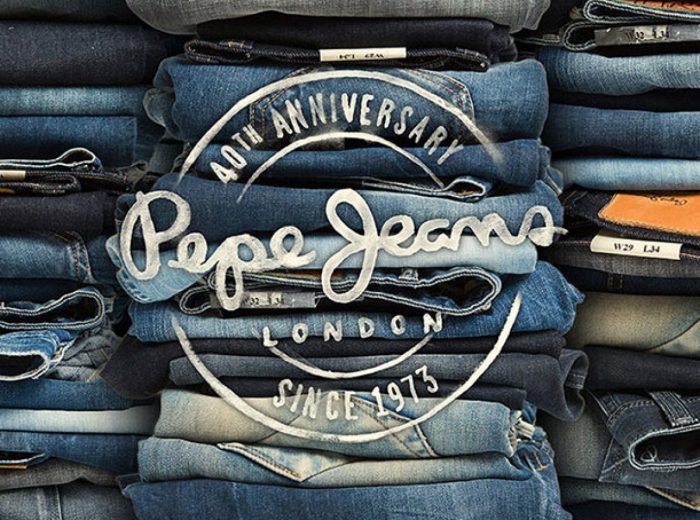 Pepe Jeans, a renowned brand synonymous with quality denim, has garnered a strong following in Pakistan. With a wide range of original denim products, Pepe Jeans offers stylish jeans that are highly sought after. In addition to its jeans, the brand is also known for its trendy jackets. Established in 1973, Pepe Jeans has gained maximum appreciation from the people of Pakistan, who appreciate the brand's outstanding quality and fashionable designs. With outlets located in various prominent malls across the country, Pepe Jeans has made its mark in the fashion industry. The first outlet of Pepe Jeans in Pakistan can be found in Centaurus Mall, Islamabad. Discover the latest trends in denim and fashion at Pepe Jeans.
Final Thoughts on Top 10 International Clothing Brands in Pakistan
The presence of top international clothing brands in Pakistan has significantly elevated the country's fashion landscape, offering a diverse range of styles and trends to fashion enthusiasts. These renowned brands have successfully bridged the gap between global fashion and local tastes, catering to fashion-forward individuals seeking high-quality and trendy apparel.
The fashion-conscious in Pakistan now have access to iconic labels that were once distant dreams. From luxurious designer wear to casual chic outfits, the top 10 international clothing brands have something to offer for every occasion and preference.