In recent years, Pakistan's fashion industry has witnessed a remarkable emergence, showcasing a tremendous display of creativity and innovation. While the focus has traditionally been on men's and women's fashion, there has been a notable shift towards creating trendy and adorable clothing for kids, including them in the ever-growing fashion scene. Today's children are keen observers, desiring to be dressed impeccably for every occasion, unlike previous generations.
The evolution of kids' fashion has been noteworthy, transitioning from traditional kids' wear to incorporating designs and styles inspired by adult fashion. This has allowed children to be active participants in the fashion game. Keeping up with the latest trends has become effortless, as most stores readily offer the trendiest outfits, including a diverse collection of kids' clothing.
We have compiled a list of some of the top Kids' Brands in Pakistan that stand out for their great offerings and trendsetting styles. Here are the shortlisted kid's clothing brands that are worth exploring:
List of Best Kids Brands in Pakistan
Leisure Club Kids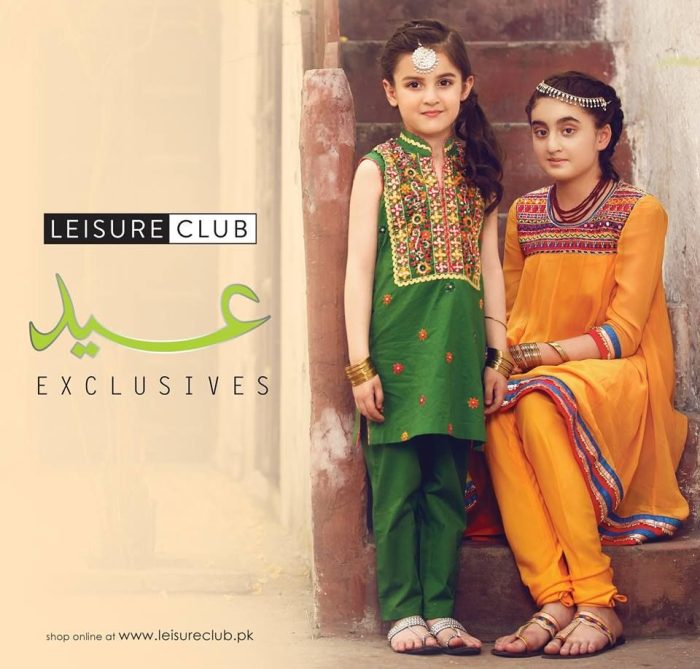 Leisure Club, originally known for its adult clothing line, expanded its offerings to include kids' clothing a decade after its establishment in 1997. Today, Leisure Club Kids stands out as one of the leading brands that cater to children, from infants to teenagers, with an extensive range of clothing options. Not only that, but Leisure Club Kids also provides footwear, making it a convenient one-stop shop for parents.
With their clothing categorized by age groups, such as Baby Boy & Baby Girl (0-5 years) and Boy & Girl (5-16 years), Leisure Club Kids ensures that children of all ages can find stylish and comfortable outfits for any occasion. The brand's commitment to offering a diverse selection of clothing and footwear for different age groups sets it apart from its competitors.
Whether parents are looking for trendy casual wear or formal attire for their children, Leisure Club Kids has it covered. The brand's expansion into the children's clothing market has been met with great success, making it a trusted choice for parents seeking quality and fashionable options.
Minnie Minors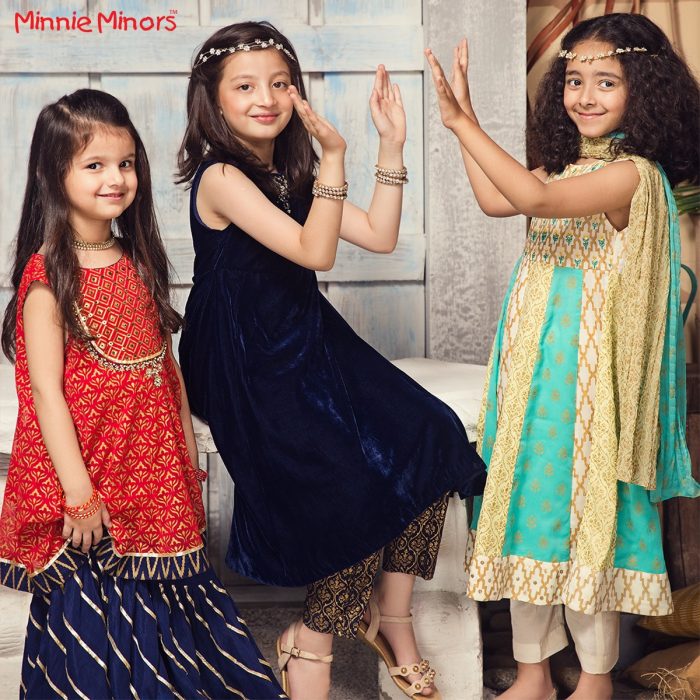 With a rich history dating back to 1998, Minnie Minors has been at the forefront of the Pakistani kids' clothing industry for decades. As one of the earliest brands to specialize in children's clothing, Minnie Minors has honed its craft and established itself as a go-to destination for parents.
Minnie Minors offers a wide range of clothing and footwear options for infants and children up to 12 years old. One of the standout features of Minnie Minors is their comprehensive selection, which includes everything from cozy pajamas and everyday casual wear to elegant formal attire for special occasions. Parents can even find tiny suits for their little ones, catering to all their fashion needs.
Affordability is another aspect that makes Minnie Minors a popular choice among parents. With prices ranging from approximately Rupees 1,000 to 4,000, Minnie Minors ensures that quality and style are accessible to all.
Khaadi Kids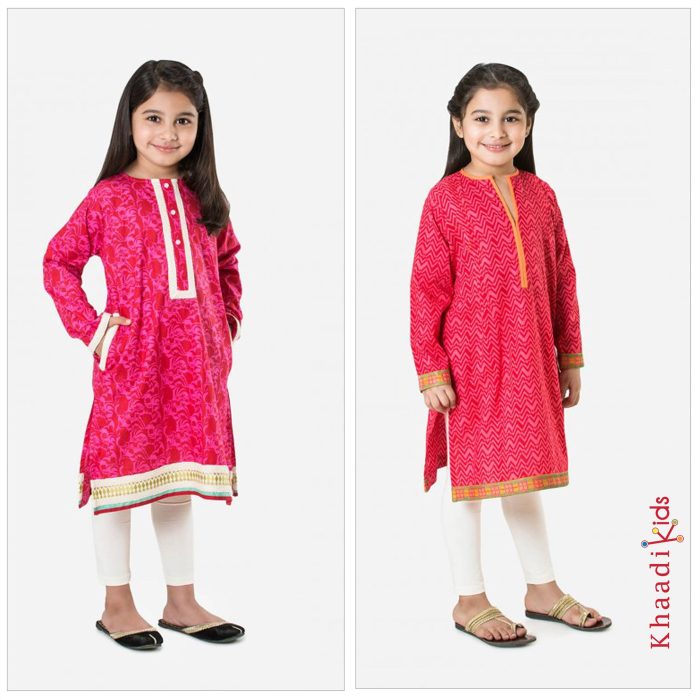 Khaadi, a renowned name in the Pakistani clothing industry, has been synonymous with quality and style since its inception in 1998. Recognizing the demand for children's clothing, Khaadi introduced its kid's collection in the late 2000s.
Initially offering scaled-down versions of their popular kurtas and shalwar kameez for adults, Khaadi Kids soon expanded its range to encompass a variety of Western and Eastern wear. From newborn infant sizes to age 12, Khaadi Kids caters to children at different stages of growth and provides them with fashionable options that mirror the brand's excellence.
Whether parents want their children to match their outfits or desire unique ensembles for their little ones, Khaadi Kids offers a diverse range of styles to choose from. The prices of Khaadi Kids' clothing range from around Rupees 800 to 5,000, ensuring that there are options available for every budget.
By extending their expertise and commitment to quality to the realm of children's fashion, Khaadi has become a trusted brand for parents seeking stylish and comfortable clothing options for their kids.
Hopscotch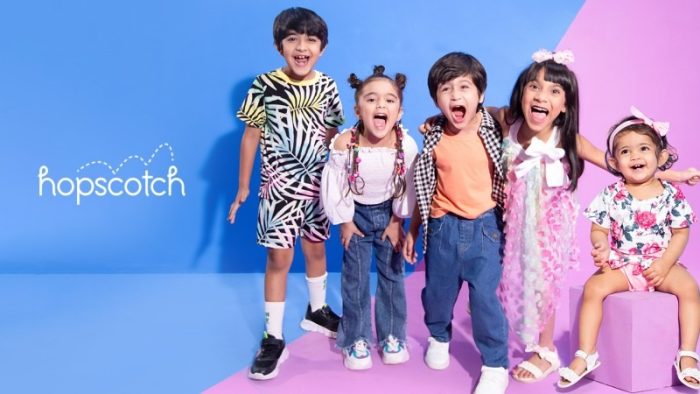 Hopscotch is a unique and innovative Pakistani brand that has revolutionized the children's clothing market in the country. While there are not many brands dedicated solely to kids' clothing in Pakistan, Hopscotch fills this gap with its exceptional offerings. Catering to children aged 0-14 years, Hopscotch provides a comprehensive range of clothing options, including both Western and Eastern wear.
What sets Hopscotch apart is its commitment to quality and affordability. Parents can find high-quality children's clothes at very reasonable prices, typically ranging from Rupees 1,000 to 5,000, depending on the style of clothing. Moreover, Hopscotch understands the diverse needs of children at different stages of growth and development. They have thoughtfully categorized their clothing into sections based on age groups, such as Mini boys & Mini girls for children aged 0-6 years, and Boys & Girls for those aged 6-14 years.
Hopscotch's dedication to providing fashionable and age-appropriate clothing for children, including infants, makes it a go-to brand for parents seeking stylish and affordable options.
Mothercare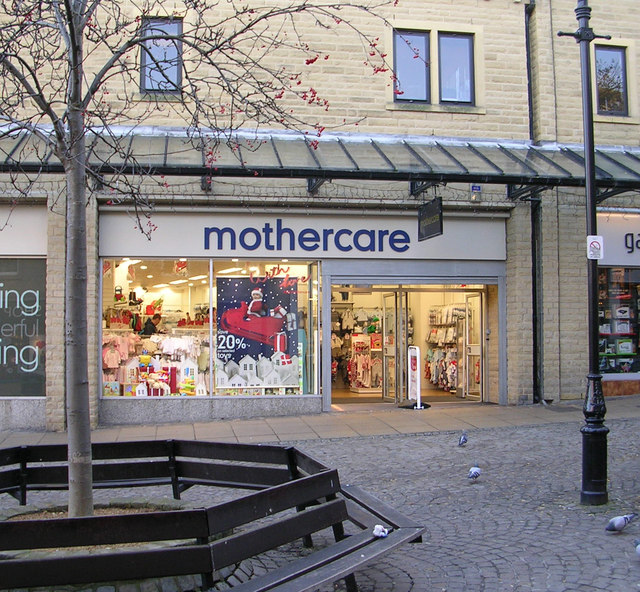 Mothercare, a British company, specializes in providing products and clothing for expecting mothers and their journey into motherhood. With a comprehensive range of offerings, Mothercare understands the needs of moms-to-be and strives to cater to every aspect of their experience.
One area where Mothercare excels is in its collection of newborn and children's clothing. Renowned for their excellent quality, soft fabrics, and reliability, Mothercare clothes are designed to withstand the challenges of childhood, from spills to frequent washes. Investing in a few high-quality pieces from Mothercare can go a long way, as they tend to last longer than low-quality alternatives.
While Mothercare clothing may be seen as an investment, its prices are reflective of the brand's commitment to quality. Prices start at around Rupees 1,000 and can go up to approximately Rupees 8,000. With Mothercare, parents can rest assured that they are purchasing durable and comfortable clothing for their little ones.
Breakout Kids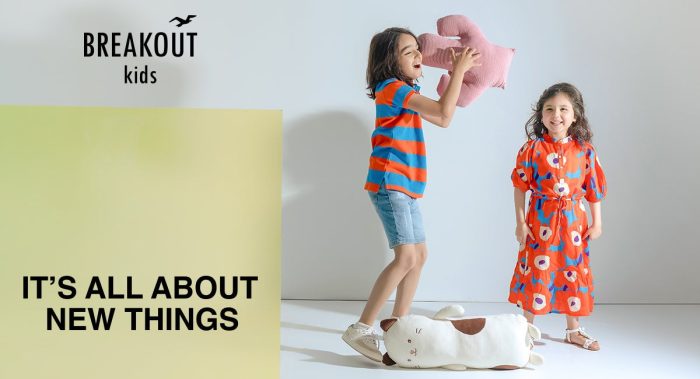 Breakout, a leading brand in the Pakistani clothing market known for its trendy and contemporary styles, extends its expertise to children's fashion through Breakout Kids.
Breakout Kids offers a wide selection of clothing for children, with a focus on Western wear. From jeans and T-shirts to dresses and tights, Breakout Kids caters to a variety of styles for children aged 5-12. Additionally, they also provide clothing options for infants and children up to the age of 4.
What sets Breakout Kids apart is its affordability. With prices starting at around Rupees 800 and going up to approximately Rupees 3,000, Breakout Kids ensures that fashion-forward clothing is accessible to a wider range of customers. Their collection is designed to cater to the style-conscious needs of children, making them a popular choice among parents who want their kids to be on-trend.
Junaid Jamshed Kids (J. Kids)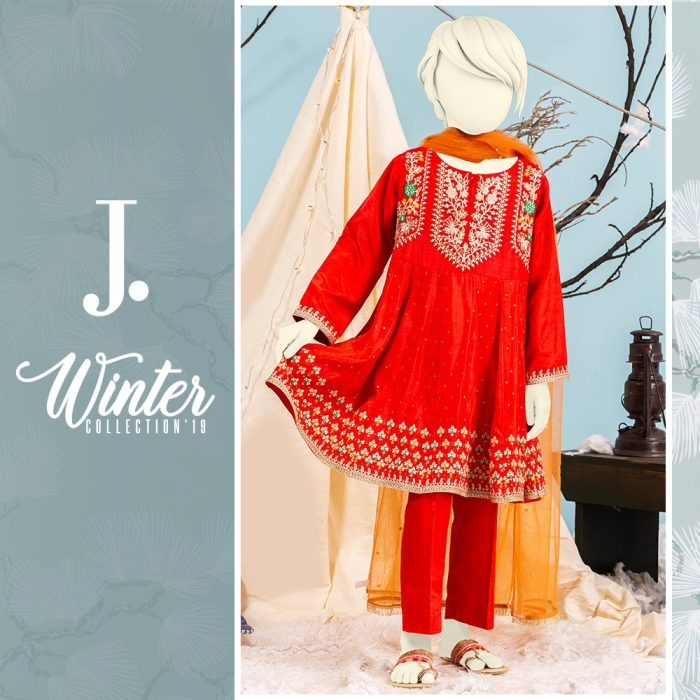 Junaid Jamshed, a prominent brand known for its traditional Pakistani clothing, extends its expertise to children's fashion through its dedicated line, J. Kids. With a focus on Pakistani events and traditions, Junaid Jamshed Kids offers a range of clothing that reflects the rich cultural heritage of the country.
Parents can find a variety of traditional Pakistani outfits at Junaid Jamshed Kids, including casual shalwar kameez, Kameez sharara sets, and sherwanis for kids. The brand's attention to detail ensures that children can dress in style and harmony with the occasion.
Junaid Jamshed Kids offers clothing on the premium side, with prices ranging from approximately Rupees 2,000 to 8,000. The brand's commitment to quality craftsmanship and traditional designs make it a go-to choice for parents who value cultural authenticity.
Rollover Kids Company
Rollover Kids Company stands out as a specialty brand solely dedicated to children's clothing. Their focus is on creating trendy and fashionable clothes for children that are not only stylish but also affordable. Rollover Kids Company understands that children grow quickly, and purchasing affordable clothing that meets both quality and style standards is essential for parents.
Catering to children aged 1-12 years, Rollover Kids Company offers a diverse range of clothing, including both Eastern and Western wear. Their collection spans from T-shirts, jeans, PJs, shorts, and dresses to traditional shalwar kameez and kurtas, covering various occasions and events.
Staying true to its commitment to affordability, Rollover Kids Company ensures that its clothing is accessible to a wide range of customers. Prices start as low as Rupees 500, with the majority of their collection falling around Rupees 1,500. Additionally, frequent sales make it even more budget-friendly for parents seeking fashionable and cost-effective options for their children.
Tippitoes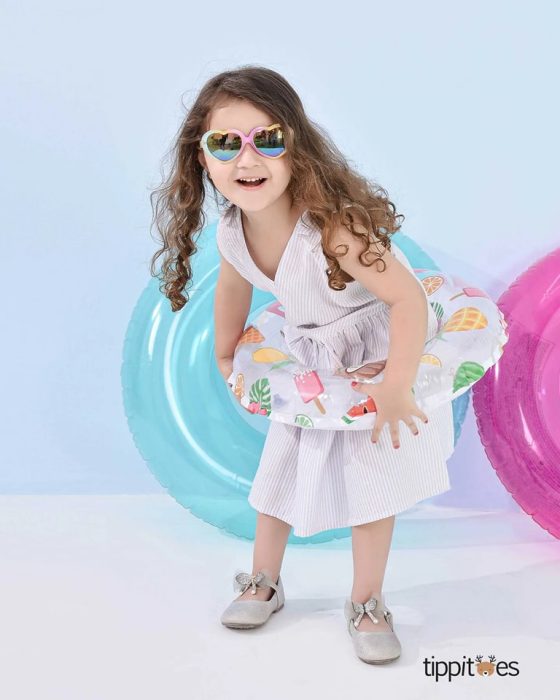 Tippitoes specializes in clothing for the tiniest members of the family, offering a wide range of options for newborns to children up to 6 years old. With one of the largest collections available for newborns and toddlers, Tippitoes combines style with affordability.
Their clothing collection encompasses everything from cute and trendy baby rompers for the earliest days of a newborn's life to jeans and shorts for growing toddlers. Notably, Tippitoes offers an ethnic collection, featuring traditional Pakistani clothing for kids, perfect for occasions such as Eid and weddings, where parents desire their children to be perfectly dressed to match the theme.
In addition to their extensive clothing selection, Tippitoes also provides gift bundles, making them an ideal choice for gifting to families welcoming a newborn into their lives.
Tippitoes clothing prices start at around Rupees 1,000 and go up to approximately Rupees 3,500, offering a balance between quality and affordability for parents seeking stylish options for their little ones.
Cocobee Kidswear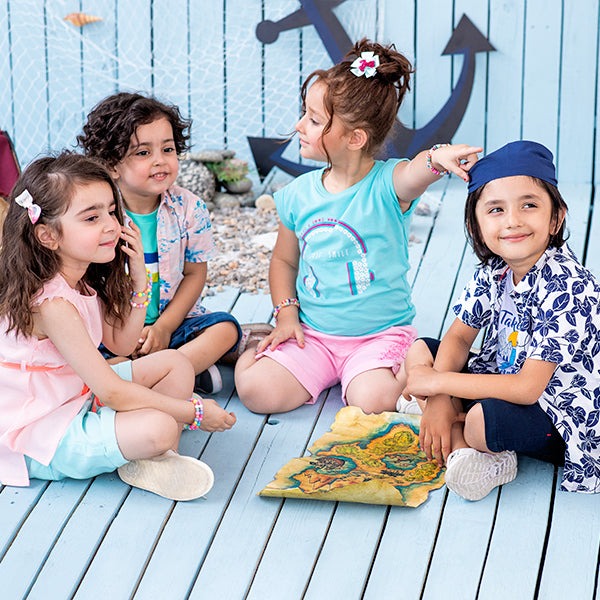 Cocobee Kidswear is a brand that emphasizes high-quality clothing for children that can be worn in various settings, from the playground to school and even on special occasions. With a range of products that includes princess birthday dresses for girls and cute little suits for boys, Cocobee caters to a wide array of style preferences.
In addition to their extensive Western wear collection, Cocobee also offers a variety of Eastern wear for kids, making them a one-stop-shop for Pakistani parents seeking both formal and casual traditional clothing options. From kurtas and tights for everyday wear to intricately designed dresses suitable for special events, Cocobee has something for every occasion.
Cocobee's clothing is available for babies aged 9 months up to 5 years, providing a range of sizes for growing children. Furthermore, Cocobee strives to make its clothing accessible to a wider audience by offering affordable prices. With prices starting at only Rupees 400 and going up to approximately Rupees 5,000 for more intricate designs, Cocobee ensures that style and quality are within reach for parents seeking fashionable clothing for their kids.