In this post we have have collected for you the top Sorry Poetry in Urdu. We hope you enjoy it, and if you enjoy it, please do share it with your friends.
If you like this post of Sorry Poetry, we bet you will also like other post on our page including, love poetry, sad poetry, zulf poetry, dhoka poetry, muskurakat poetry, zindagi poetry, intezar poetry, yaad poetry, barish poetry, waqt poetry 
Sorry Shayari
ہوگئی ہے بھول تو دل سے معاف کر دینا
سُنا ہے سونے کے بعد ہر کسی کی صبح نہیں ہوتی
—<<>>—
Hogye hai bhool to dill sia maf k Diana
Sona hai sonay ke baad har kisi ki suba nahi  hoti
—<<>>—
Forgive me from the heart if you have forgotten
I have heard that everyone wakes up after sleeping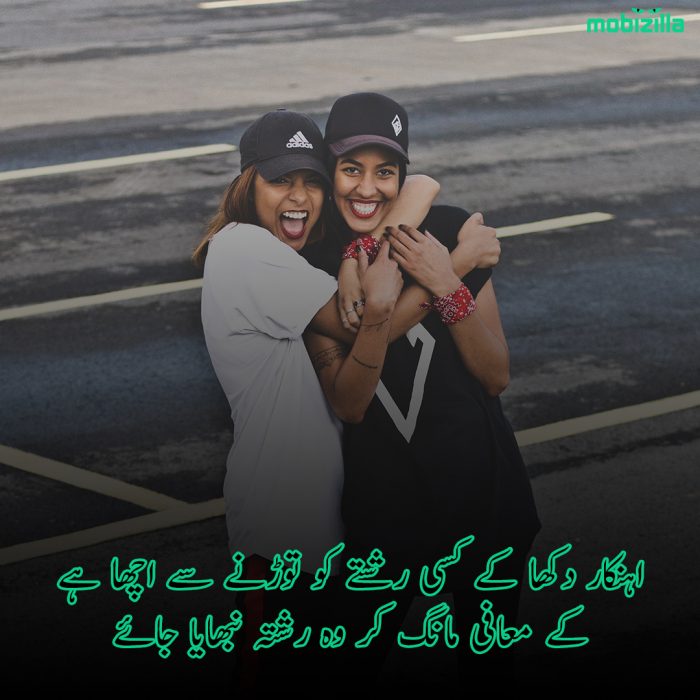 maafi-shayari-in-urdu
اہنکار دکھا کے کسی رشتے کو توڑنے سے اچھا ہے
کے معافی مانگ کر وہ رشتہ نبھایا جائے
—<<>>—
Inkar dika ke kisi reshte ko tornay se acha hai
Ke mafi mang kr wo reshtta nabaya jaie
—<<>>—
Arrogance is better than breaking up a relationship
That relationship should be maintained by apologizing to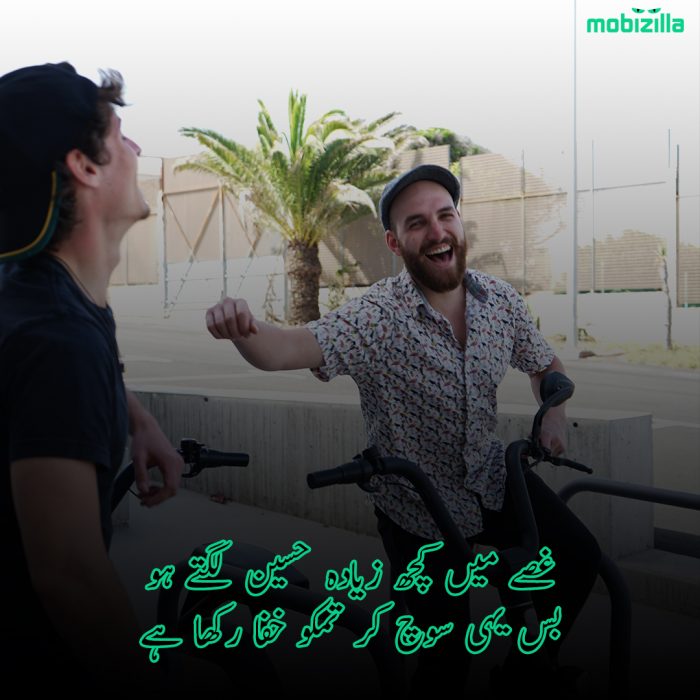 maafi-poetry-in-urdu
غصے میں کچھ زیادہ حسین لگتے ہو
بس یہی سوچ کر تمکو خفا رکھا ہے
—<<>>—
Ghusee mai Koch zyda haseen lagte ho
Bas yahi soch kr tumko khafa ka hai
—<<>>—
You look a little more beautiful in anger
Just thinking that i keep you angry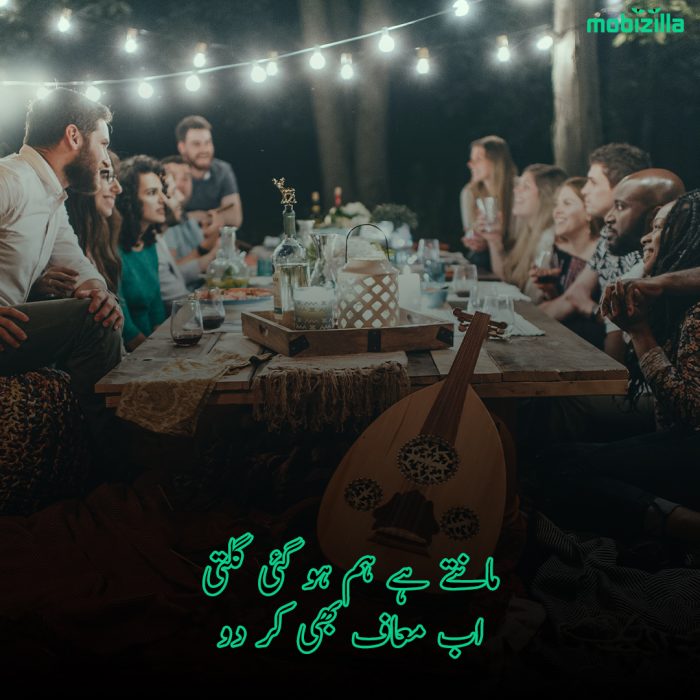 maafi-quotes-in-urdu
مانتے ہے ہم ہو گئی گلتی
اب معاف بھی کر دو
—<<>>—
Mante hai hum hogye ghlti
Ab maf be kardo
—<<>>—
We admit we made a mistake
Forgive me now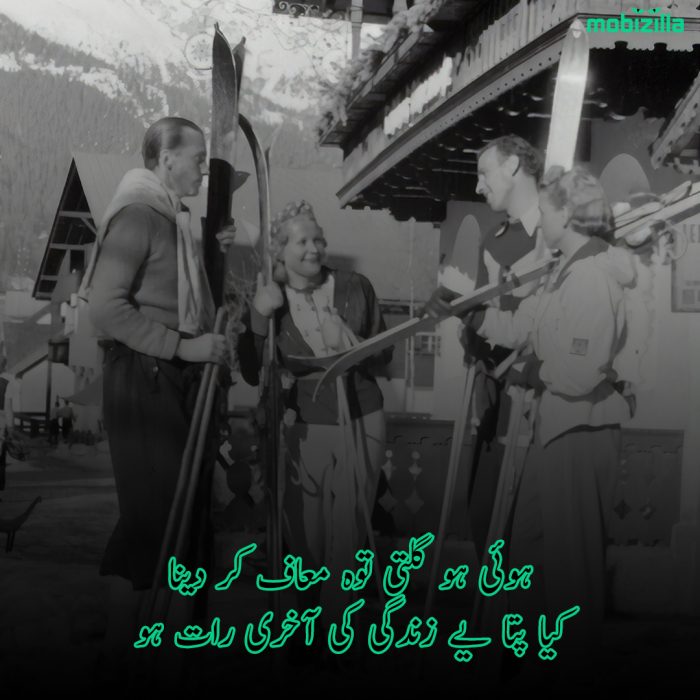 sorry-poetry-in-urdu-for-lover
ہوئی ہو گلتی توہ معاف کر دینا
کیا پتا یے زندگی کی آخری رات ہو
—<<>>—
Howie ho ghalti o maaf kr daina
Kiya pata hai zindagi ki akhri raat ho
—<<>>—
Forgive me if I made a mistake
Who knows this may be the last night of life?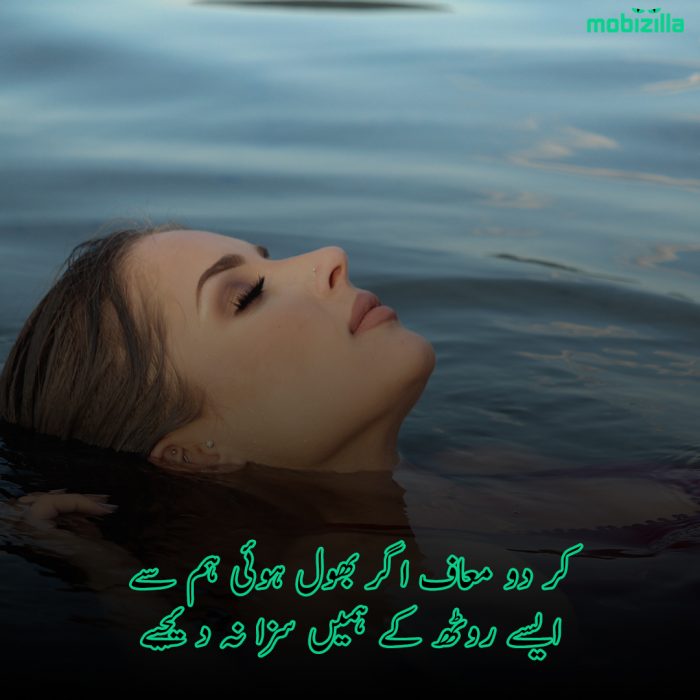 sorry-shayari-in-urdu
کر دو معاف اگر بھول ہوئی ہم سے
ایسے روٹھ کے ہمیں سزا نہ دیجیے
—<<>>—
Krdo maaf agar bhool howie hum se
Ase rooth ke hamian saza na de jie
—<<>>—
Forgive us if we forget
Don't punish us for this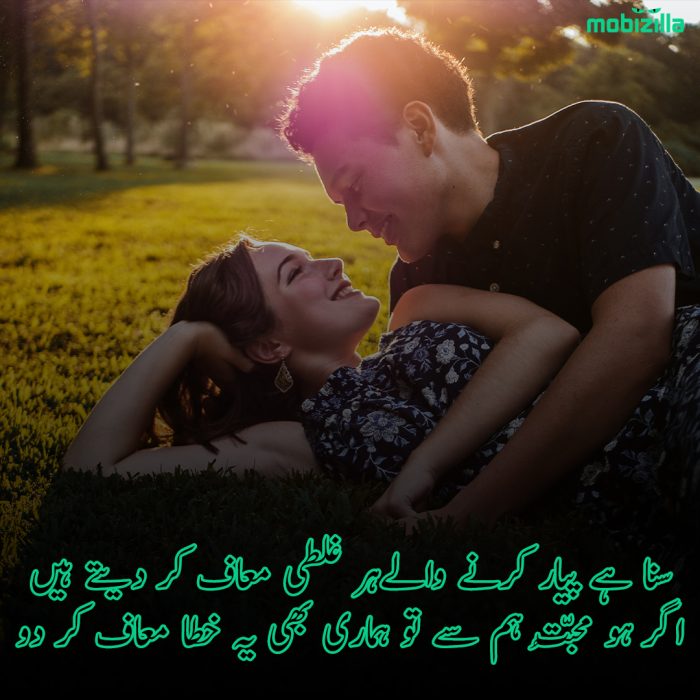 سنا ہے پیار کرنے والےہر غلطی معاف کر دیتے ہیں
اگر ہو مُحبّت ہم سے تو ہماری بھی یہ خطا معاف کر دو
—<<>>—
Sona hn payar krni wala ha ghalti maaf kr dyte hain
Agar ho mohabat hum se to hamre bi ye khaata maaf kardo
—<<>>—
I have heard that lovers forgive every mistake
If you love us, forgive us this mistake too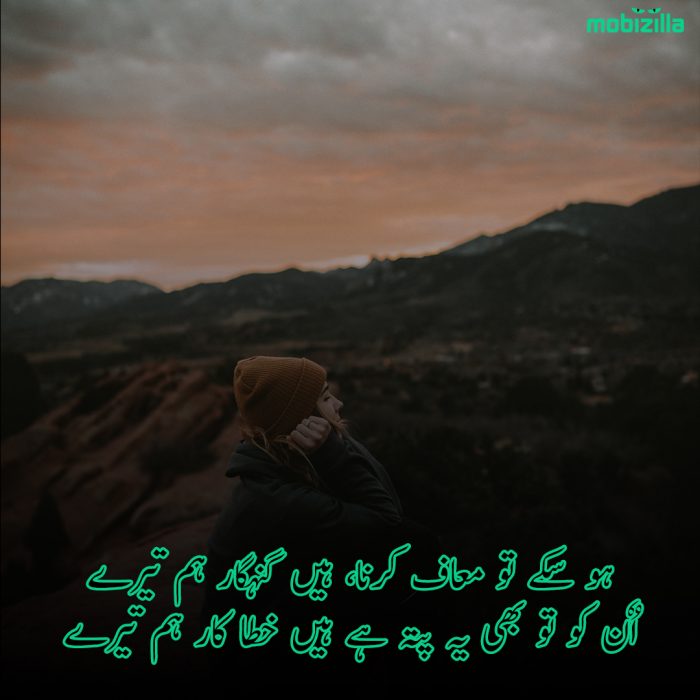 sorry-quotes-in-urdu
ہو سکے تو معاف کرنا، ہیں گنہگار ہم تیرے
اٌن کو تو بھی یہ پتہ ہے ہیں خطا کار ہم تیرے
—<<>>—
Hosake to maaf karna hain gunaghar hum tare
Unko to bi ye pata hain khata khata ka hum tare
—<<>>—
Forgive me if you can, we are your sinners
They even know that we are your fault
mafi poetry urdu
"جو لوگ اعترافِ جُرم نہیں کرتے
اُن کو احساسِ جُرم مار دیتا ہے"
—<<>>—
Jo loog itiraf juram nahi karte
Un se ihsas juram mar dyta hai
—<<>>—
People who do not confess
Feelings of guilt kill them. "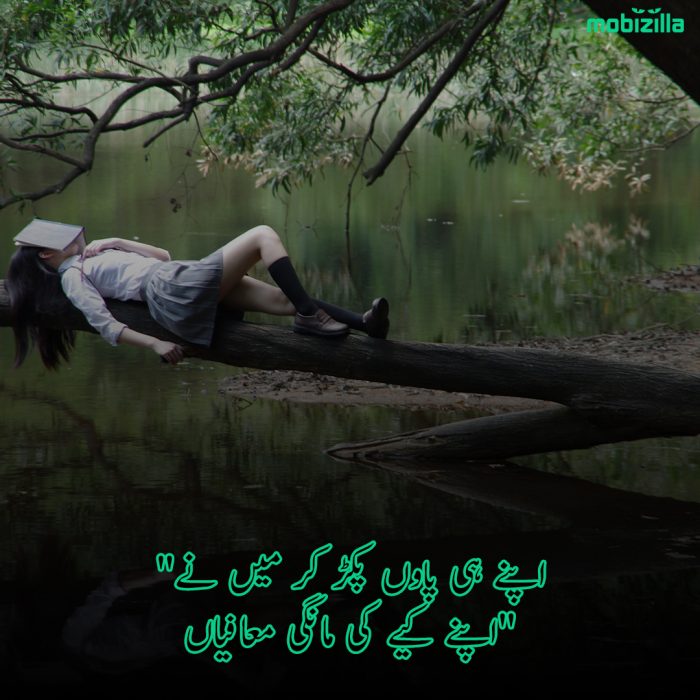 mafi poetry
"اپنے ہی پاوں پکڑ کر میں نے
اپنے کیے کی مانگی معافیاں"
—<<>>—
Apni hi paio pakar kr maine
Apni kiye ki mangi  maafiya
—<<>>—
I grabbed my own feet
I apologize for the inconvenience. "
Follow us on instagram
Follow us on Facebook