Hello, fellow Pakistanis! Are you ready to discover a world of online opportunities that can help you make money right from your computer or smartphone? Well, you're in the right place!
In this blog post, we're going to introduce you to some fantastic online earning websites in Pakistan. Whether you're a student looking to earn some extra pocket money, a stay-at-home parent searching for flexible work, or someone who just wants to explore new income streams, these websites have got you covered.
We'll keep things simple and straightforward, so you don't need to be a tech expert to get started. These websites offer various ways to earn, from freelance work to selling your skills and products online. So, if you're excited to embark on a journey to boost your income and achieve your financial goals, let's dive in and explore these fantastic online earning platforms together!
List of Top Online Earning Websites in Pakistan
Blogging and Google AdSense: Earning Money through Blogging in Pakistan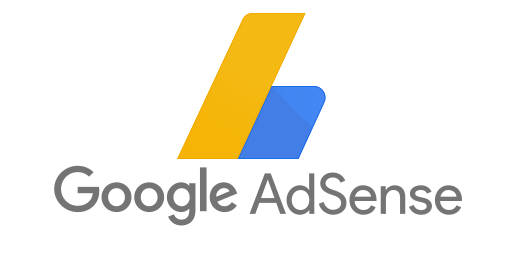 If you're interested in making money online in Pakistan, one fantastic avenue is through blogging and Google AdSense. Let's dive into how you can earn money through blogging in Pakistan and explore the potential of this online earning opportunity.
Understanding Blogging
Blogging is like having your own online diary or magazine where you can write articles, share your thoughts, and create content on various topics. It's an excellent way to express your ideas and knowledge to a global audience. In Pakistan, one of the best platforms for sharing your content is WordPress, which is a free and open-source platform. It's like a tool that helps you create and manage your blog or website. You don't need to be a tech expert to use it.
If you enjoy playing with words and are good at expressing yourself, WordPress is your ideal platform to turn your creativity into a business. In simple terms, it's a place where you can write blogs and publish them. You can also design websites and start earning through them.
How to Get Started with Blogging
Starting a blog is straightforward. You need to sign up on a website like WordPress, choose a layout or theme for your blog, write your content, and then share it with the world. WordPress offers both free and premium account options with various plans to suit your needs.
Ways to Earn Money from Your Blog
Once your blog starts receiving significant traffic, you can explore various methods to monetize it:
Sponsored Social Media Posts: Companies may pay you to write about their products or services on your blog or promote them through your social media channels.
Use Affiliate Marketing: You can join affiliate programs and earn a commission for promoting products or services through your blog. When your readers make a purchase through your affiliate links, you earn a portion of the sale.
Write Guest Blog Posts: Some websites or businesses pay bloggers to write guest posts on their platforms. This not only provides an additional income source but also increases your visibility as a blogger.
Market Digital Products: If you're skilled in creating digital products like e-books, courses, or templates, you can sell them on your blog.
Add Banner Adverts: You can display banner advertisements on your website or blog. These ads generate revenue based on the number of clicks or impressions they receive.
Google AdSense
When your blog attracts a significant amount of traffic, you can apply for a Google AdSense account. Google AdSense allows you to display ads on your website or blog. These ads are relevant to your content and are tailored to your audience's interests. When your readers view or click on these ads, you earn money. It's a way to monetize your content and turn your passion for writing into a source of income.
Upwork: The Ultimate Online Earning website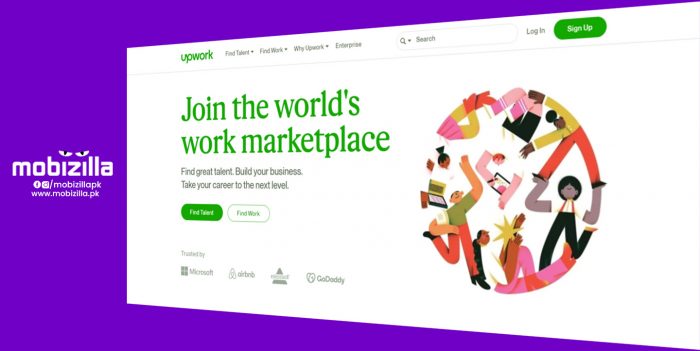 Upwork is one of the most prominent online earning websites in Pakistan. It offers millions of freelancers the opportunity to start earning online. Upwork connects you with experienced and professionally skilled individuals for various projects. Setting up an account on Upwork is straightforward, and you can start bidding on projects right away. To bid on projects, you need to have "connects," and the number of connects required depends on the specific skill or job category.
Both clients and freelancers conduct short interviews to determine whether they are the right fit for each other. After completing a project, clients leave reviews on the freelancer's profile, which can impact future opportunities. Upwork is the second most famous and trustworthy platform for online earning in Pakistan.
Upwork offers a wide range of categories, including accounting, customer services, graphic designing, data entry, IT and engineering, sales and marketing, 3D and 2D animation, Adobe Acrobat, videography, blog writing, software development, and more. Success on Upwork depends on your bidding strategy and the positive reviews on your profile.
Note: In my personal view, Upwork is not for beginner freelancers. If you are an absolute beginner, you should start with Fiver.
Also Read: Top Freelancing Websites in Pakistan
Fiverr: Your Gateway to Online Earning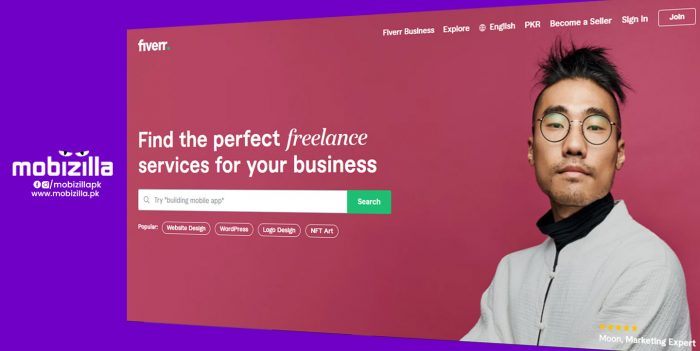 Fiverr is a remarkable online earning website in Pakistan. It's a platform that enables you to showcase your skills and make money online. Freelancers from all over the world can offer their services and earn money on this platform. As the world becomes increasingly digital, even Pakistani universities, particularly those in the capital city of Islamabad, are adapting their curricula to produce graduates with the tech skills needed for online ventures. Digital marketing, a powerful tool that taps into the vast online audience, is also helping businesses thrive in the modern market landscape.
Fiverr is the largest online earning platform in Pakistan. If you have skills, you can create a professional profile on Fiverr, create gigs, and start sending proposals to potential clients. Fiverr offers over 300 categories where you can utilize your skills to provide services, including digital marketing. It's one of the best platforms for making money online in Pakistan.
Some of the categories offered by Fiverr for online earning include graphic designing, data entry, content writing, digital marketing, social media marketing, programming, video and animations, music, lifestyle, and business. Fiverr not only allows you to sell your services but also provides an opportunity to buy services. Many companies, both online and offline, use freelancers from Fiverr to meet their needs.
Fiverr works with Payoneer, so you need to have a Payoneer account and connect it to your Fiverr account to withdraw your earnings to your local bank account. Fiverr charges a 20% fee on each sale, regardless of the sale amount. It's one of the top online earning sites in Pakistan.
Freelancer: Your Path to Data Entry Jobs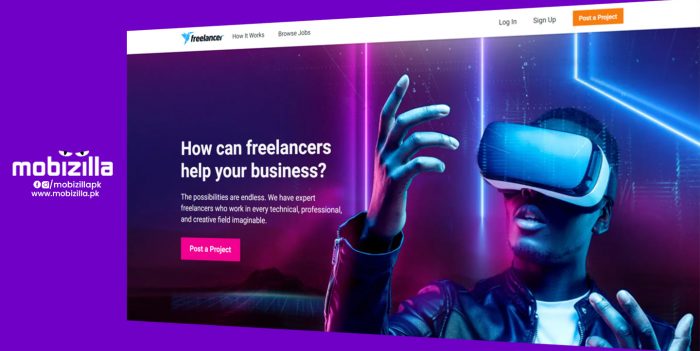 Freelancer is a legit online earning website in Pakistan, particularly for data entry jobs. Creating an account on Freelancer is easy—just sign up, set up your profile, start bidding on projects, and you're good to go. Like Upwork, you need to bid for projects on Freelancer. There are nearly 1,800+ categories where you can provide services and earn money online in Pakistan.
Freelancer categories include web designing, app development, data entry, graphic designing, logo designing, HTML, JavaScript, article writing, digital marketing, software development, Linux, SEO/SMM, programming, and more. Freelancer not only offers short-term projects but also long-term opportunities. It's an ideal platform for making money online in Pakistan.
Freelancer provides a straightforward payment method, allowing you to use their express withdrawal feature to send funds directly to your bank account. Freelancer is growing in popularity in Pakistan and is becoming a reliable platform for data entry jobs.
Daraz.pk:
Daraz is a prominent e-commerce platform and one of the preferred online earning websites in Pakistan, rapidly expanding its influence. It's an online store offering a wide range of products, including branded clothing, perfumes, jewelry, bags, electronics, and more.
Creating a Daraz seller center is simple, and you can apply directly on the Daraz website. They also support a referral system, where you can earn commissions for each user you refer to Daraz. This makes it one of the best platforms for making money online in Pakistan.
If you're a blogger or a data entry operator, Daraz provides an opportunity for you to contribute. You can apply on their main website, and once your content is reviewed and approved, you can sign a contract with Daraz to start your online business. Daraz offers various categories, making it one of the most versatile online earning sites in Pakistan.
Categories offered by Daraz.pk include electronics, clothing, fashion wear, home living, groceries and pets, motors, sports, and gaming. It's a highly user-friendly platform for earning money online in Pakistan.
Also Read: How to Start Ecommerce Business in Pakistan
YouTube: Your Gateway to Online Video Earnings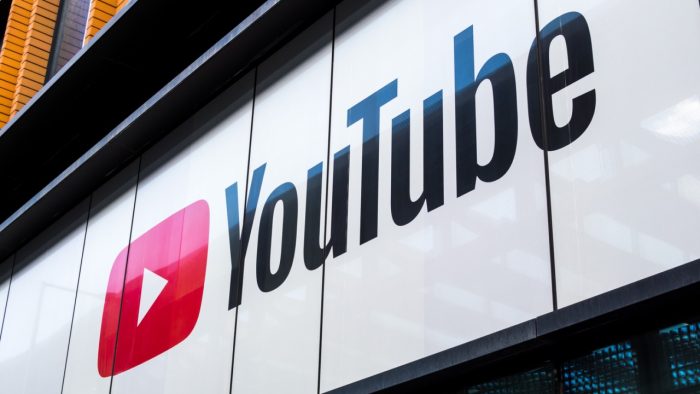 YouTube is the second most popular social media platform and search engine globally, and it offers a way to earn money by creating and uploading unique videos.
To make money from YouTube in Pakistan, create a unique channel focused on your interests or expertise. You can create channels related to information, news, education, or follow trending topics. Ensure your content is unique and valuable to your target audience. Enable monetization on your channel by following YouTube's guidelines.
Once monetization is enabled, connect your channel to Google AdSense to earn money based on video traffic and views. Many YouTubers in Pakistan earn a significant income by enabling ads on their channels across various categories such as gaming, technology, lifestyle, travel, vlogging, design, arts, and teaching.
Guru.com

Guru.com is a versatile freelancing platform where you can offer your skills and start earning money without any investment. Founded in 1998, Guru.com has been serving companies for 23 years, connecting them with thousands of freelancers.
Creating a profile on Guru.com is straightforward, and you can bid on projects that match your skills. The platform is secure and authorized, making it an excellent place to get projects from reputable companies. Guru.com charges a commission of 8.9% for each project.
For those seeking more opportunities, Guru.com offers a paid membership with additional bids. It's considered one of the best online earning websites in Pakistan without the need for upfront investment.
Guru.com covers a wide range of categories, making it suitable for various skills and talents. Categories include programming and development, design and art, graphic designing, digital marketing, writing and translation, administrative and secretarial, sales and marketing, business and finance, engineering and architecture, and education and training. It's a platform where you can showcase your abilities and earn money online.
Fivesquid: Earning Money by Selling Your Services

Fivesquid is a platform similar to Fiverr but primarily used by UK-based clients. You can sell your skills and services to reputable companies, although transactions are typically in pounds sterling. The platform is known for its zero initial investment, making it an attractive option for online earning in Pakistan. To get started, create a gig (a service listing) and work on building your reputation.
Categories of services offered on Fivesquid include digital marketing, graphic design, writing and translation, video and animation, music and audio, programming, tech, business and advertising, and IT support.
 99designs: Earning Money as a Freelance Designer
Founded in 2008, 99designs is a global freelance marketplace connecting designers with clients worldwide. It's a platform where you can participate in design contests or directly collaborate with clients on projects such as logos, t-shirt designs, and business cards. Freelancers have two main ways to get hired: clients can choose specific freelancers, or they can hold design contests where freelancers submit unique ideas. This platform offers diverse opportunities for freelance designers to earn money, making it one of the best online earning sites in Pakistan.
Categories on 99designs include logo identity, website development, app development, business advertising, clothing and merchandise design, art and illustration, packaging and label design, and book and magazine design.
These platforms provide various ways to leverage your skills and earn money online, catering to a wide range of interests and talents. Whether you're a blogger, a service provider, or a designer, there are opportunities waiting for you in the world of online earning in Pakistan.
PeoplePerHour A Platform for Online Earning in Pakistan
If you're in Pakistan and looking to earn money online, PeoplePerHour is a fantastic option to explore. Let's delve into how you can make money through PeoplePerHour and learn more about this platform.
Understanding PeoplePerHour: PeoplePerHour.com is a website that connects freelancers from all over the world, each with their unique skills and talents, to businesses and individuals in need of their services. It's legally known as People Per Hour Limited, a UK-based company that operates this online platform. Founded in 2007 by Xenios Thrasyvoulou (CEO) and Simos Kitiris, PeoplePerHour has become a go-to platform for businesses, remote workers, and freelancers.
Getting Started on PeoplePerHour: Creating an account on PeoplePerHour is a straightforward process. Once you've registered, your profile will be reviewed and approved by the platform's management. Once approved, you gain access to a vast marketplace with millions of projects from all over the world. You can then browse these projects and send proposals to those that match your skills and expertise.
The unique feature that sets PeoplePerHour apart and makes it one of the preferred online earning sites in Pakistan is the escrow system. When a client awards you a project, they deposit the project's cost into an escrow account. This ensures that you will receive payment once the project is completed or meets the agreed-upon terms. It provides security and trust for both freelancers and clients.
JeetoPaisa: An Augmented Reality Game for Earning Money in Pakistan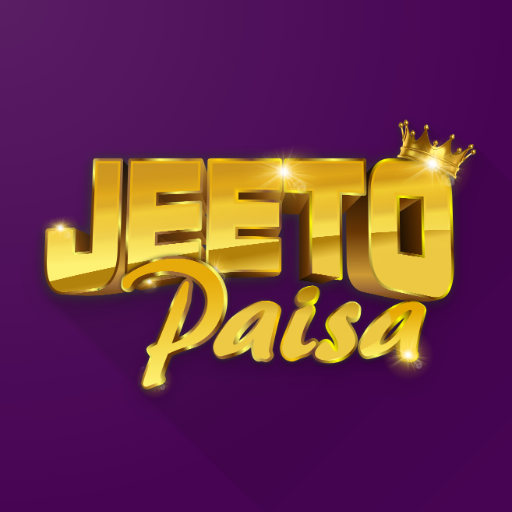 JeetoPaisa is Pakistan's first augmented reality game and social messaging app. It offers a unique way to earn money online, combining gaming and real-world interactions.
How to Earn Money from JeetoPaisa in Pakistan: JeetoPaisa provides an exciting opportunity for individuals in Pakistan who want to make real money online. The app uses augmented reality to engage users with their surroundings, allowing them to discover hidden treasures and earn points. The games on JeetoPaisa are available in three languages: English, Urdu, and Punjabi.
The app also encourages social interaction, allowing you to engage with friends and family while playing, making the gaming experience more enjoyable and interactive. One of the highlights of JeetoPaisa is the chance to win significant prizes on a weekly basis based on the reward points you accumulate.
JeetoPaisa is a fun and innovative way to explore online earning opportunities in Pakistan, and it offers a unique gaming experience while allowing you to earn rewards.
Instagram: A Platform for Earning Money in Pakistan
Instagram is a popular social media platform, and it also provides opportunities to earn money online. Let's explore how you can make money through Instagram in Pakistan.
How to Earn Money from Instagram in Pakistan: Instagram is a widely used platform where people share photos and stories with their followers. You may have heard stories of Instagrammers making money from their posts, and you might be wondering if you can do the same. Here are four primary ways to make money on Instagram:
Become an Influencer: If you have a substantial following on Instagram, brands may pay you to create and share content that promotes their products or services. These sponsored posts can be a source of income for influencers.
Affiliate Marketing: Instagrammers can also engage in affiliate marketing by promoting other people's products or services through their posts. When your followers make a purchase through your affiliate links, you earn a commission.
Earn Money from Content: Instagram offers features like IGTV and Instagram Live, where you can create and share content. You can earn money through tips from your viewers and by allowing ads during your live streams.
Entrepreneurship: If you have your products or services to offer, Instagram can be a platform to showcase and sell them. Many entrepreneurs use Instagram as an online storefront.
Writerbay: A Freelance Writing Platform for Online Earning in Pakistan

Writerbay is another excellent platform for individuals in Pakistan looking to earn money online through freelance writing. Let's explore how you can get started on Writerbay and what it offers.
How to Earn Money from Writerbay in Pakistan: Writerbay.com is a platform that offers freelance writing opportunities with flexible schedules and various pay rates to choose from. To begin working with Writerbay, all you need is a stable internet connection and a computer or laptop, in addition to your writing skills and a strong desire to earn money.
Writerbay is constantly seeking talented writers in various domains who can deliver high-quality articles and blogs on time. They offer a wide range of writing jobs, making it easy for you to find assignments that match your writing style and expertise. By working on this platform, you can earn a substantial income while honing your writing skills.
Swagbucks: Online Earning Website in Pakistan with Zero Skill Required
Swagbucks, a platform that emerged in 2016, has swiftly risen to prominence as one of the most lucrative online money-making websites. What sets it apart is its accessibility, as it doesn't demand any specialized skills to kickstart your earnings journey. The process is as simple as watching YouTube videos and exploring online shopping websites. An enticing feature of Swagbucks is that upon signing up for a free account, you receive a generous $10 welcome bonus.
Once your account is up and running, Swagbucks offers you daily tasks to complete, and in return, you earn rewarding points. Beyond the basics, you can delve into additional activities such as participating in surveys, gaming, online shopping, uncovering exclusive deals, and purchasing gift cards to accumulate even more points.
In essence, if you have an inclination towards window shopping and indulging in video content, Swagbucks presents an ideal platform for you. The points you accumulate on Swagbucks can be utilized across various platforms, including major names like Amazon and Walmart. Furthermore, you have the flexibility to either transfer your earnings to your bank account or opt for gift coupons, depending on your preference and the tasks you undertake. Swagbucks provides an accessible avenue for individuals to turn their spare time into a rewarding online venture
Shutterstock: A Platform for Stock Media and Online Earning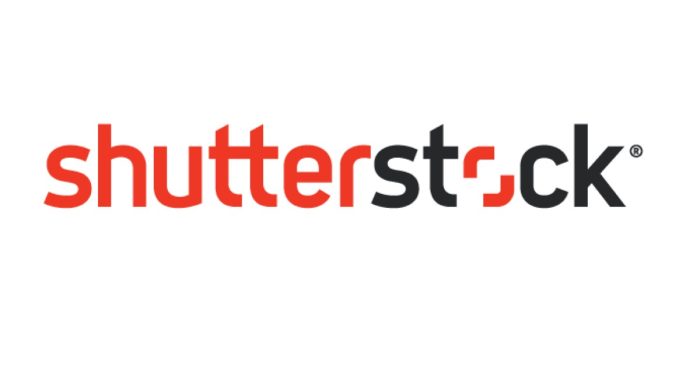 Shutterstock is an American website that offers a wide range of stock media resources, including photography, footage, music, and editing tools. Founded in 2003 by programmer and photographer Jon Oringer, Shutterstock has become a major player in the stock media industry. Here's an overview of Shutterstock and how it can be used for online earning.
Shutterstock's Offerings: Shutterstock boasts an extensive library of nearly 200 million royalty-free stock images, vector graphics, and illustrations. Additionally, it provides access to approximately 10 million video clips and a variety of music tracks available for licensing. This vast collection of stock media resources caters to a diverse range of creative needs, making it a valuable platform for content creators and businesses alike.
Subscription and A La Carte Pricing: Over the years, Shutterstock has evolved its pricing structure to accommodate different user preferences. In 2008, the platform introduced subscription plans, allowing users to access a certain number of downloads each month for a fixed fee. This subscription model proved to be popular among frequent users of stock media.
In addition to subscriptions, Shutterstock also offers a la carte pricing, which allows users to purchase individual assets on a per-item basis. This flexibility ensures that users can choose the pricing model that best suits their needs, whether they require occasional access to specific assets or frequent downloads.
Freepik.com: A Resource for Free and Premium Design Assets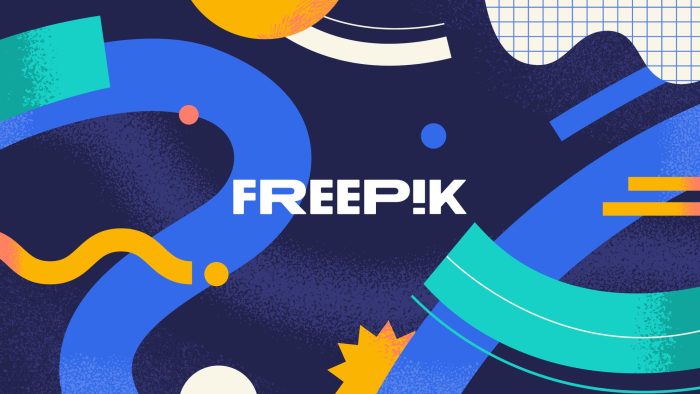 While Shutterstock offers a vast collection of stock media for purchase and licensing, there are also platforms like Freepik that specialize in providing free and premium design assets. Here's an introduction to Freepik.com:
What Is Freepik.com? Freepik.com is a website that offers a wide selection of design resources, including graphics, icons, illustrations, templates, and more. It's known for its extensive library of both free and premium design assets, making it a valuable resource for designers, illustrators, and anyone in need of creative elements for their projects.
Free and Premium Assets: One of the standout features of Freepik.com is its dual offering of free and premium assets. Users can access a vast collection of free resources, which can be used in personal and commercial projects with proper attribution. Additionally, Freepik.com provides premium content for users who require high-quality, exclusive design assets. Premium assets are available through subscription plans or as individual purchases, offering flexibility to users based on their specific needs.
How to earn money from Freepik? Freepik allows users to upload content either as premium or free. So If you upload content as premium and someone downloads that content, you get a portion of the earnings.
Also Read: Top Affiliate Marketing Websites in Pakistan
Final Thoughts on Online Earning Websites in Pakistan
There you have it, folks! We've taken you on a whirlwind tour of some incredible online earning websites in Pakistan. As we wrap up this blog post, we hope you're feeling inspired and ready to take the plunge into the world of online income generation.
These platforms offer you the chance to turn your skills, time, and creativity into money-making opportunities. And the best part? You can do it from the comfort of your home, at your own pace.
Remember, online earning is not a get-rich-quick scheme. It takes dedication, learning, and consistent effort to see significant results. But with patience and persistence, you can achieve your financial aspirations.
So, whether you're looking for freelance gigs, ways to monetize your talents, or opportunities to sell products online, these websites can be your gateway to a brighter financial future in Pakistan.
Don't hesitate to explore them further, sign up, and start your online earning journey today. The possibilities are vast, and success is within reach. Here's to your success and prosperity in the world of online earning in Pakistan!