Affiliate marketing serves as an effective strategy to boost revenue for websites in Pakistan. This marketing approach involves collaborating with other websites or companies to promote their products and services to a larger audience.
The process is simple: as an affiliate, you earn a commission whenever customers make purchases through your affiliate link. This allows website owners to monetize their platforms with minimal effort while generating a consistent income stream.
Moreover, partnering with companies based in Pakistan can foster stronger relationships and offer a diverse range of products and services to your audience.
By implementing the right strategies, you can transform your website into a thriving affiliate marketing platform in Pakistan.
What is Affiliate Marketing
Affiliate marketing is a method of promoting businesses, products, or services by partnering with third-party publishers, known as affiliates, who earn a commission from the retailer for driving sales or leads. In Pakistan, this form of marketing is gaining popularity as it allows individuals to earn money by promoting products through various digital channels such as social media platforms, blogs, YouTube, and websites.
Three main types of affiliate programs:
Low-paying, high-volume affiliate programs: These programs offer lower commission rates but attract a large volume of sales or leads due to the popularity or affordability of the products or services.
High-paying, high-volume affiliate programs: These programs offer higher commission rates and are associated with popular products or services. However, they may require more effort to generate sales or leads.
High-paying, low-volume affiliate programs: These programs offer high commission rates for niche or specialized products or services that may have a smaller target audience. While the sales or leads may be fewer, the commissions can be substantial.
How to Start Affiliate Marketing
Decide on a platform: Choose the digital platform where you want to promote the products or services, such as a blog, YouTube channel, or website.
Choose your niche: Select a specific area or topic that aligns with your interests, expertise, and target audience. Focusing on a niche helps attract relevant visitors and potential customers.
Pick the affiliate programs: Research and join affiliate programs offered by companies in your chosen niche. These programs provide unique affiliate links or codes that track the sales or leads generated through your promotions.
Generate exceptional content: Create high-quality and engaging content that educates, informs, or entertains your audience. This content can include product reviews, tutorials, comparisons, or informative articles related to the products or services you are promoting.
Generate traffic to your channel, blog, or site: Utilize various marketing techniques to drive traffic to your platform. This can involve search engine optimization (SEO), social media marketing, email marketing, and paid advertising.
Boost affiliate connections: Build relationships with the companies you are promoting as an affiliate. Communicate with them regularly, stay updated on new product releases or promotions, and negotiate better commission rates or exclusive offers for your audience.
Now, let's explore a comprehensive list of the best affiliate marketing websites operating in Pakistan. These companies offer different commission rates to their affiliates, providing ample opportunities to maximize earnings.
List of Top 10 Affiliate Marketing Websites in Pakistan
Amazon Associates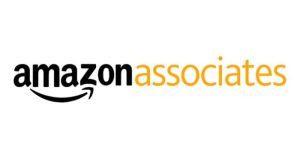 Becoming an Amazon Associate in Pakistan is possible, but there are important considerations to keep in mind before you begin. Start by registering with Amazon Associates, the official affiliate program of Amazon, to gain access to their tools and resources. Once registered, you'll need to set up a website or blog where you can promote Amazon products and services. It's also crucial to familiarize yourself with the local laws and regulations pertaining to affiliate marketing in Pakistan. Remember that affiliate marketing requires dedication, hard work, and patience to achieve success. Good luck on your journey to earning through affiliate marketing!
Goto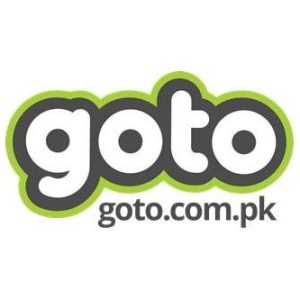 Goto is a well-known affiliate marketing site in Pakistan and ranks second on the list. It is widely regarded as one of the best and most effective affiliate programs in the country. Goto offers a wide range of products, including electronics, clothing, technology, health items, and household goods. The notable advantage of Goto's affiliate network is that you don't necessarily need a website to sign up. You can promote products through social networking sites, allowing you to maximize your earning potential. As a member of the Goto affiliate program, you'll have access to a vast selection of over 500,000 items. You can choose which products to promote based on the preferences of your target market. Additionally, Goto provides a dashboard where you can monitor the success of your advertising campaigns.
CJ Affiliate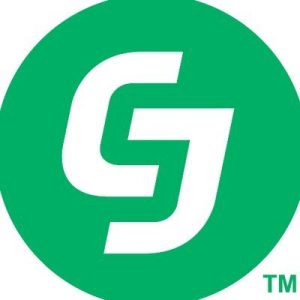 Yes, you can earn through affiliate marketing in Pakistan using CJ Affiliate. CJ Affiliate is a global leader in online marketing and offers various ways to monetize your website or blog. They provide a wide range of programs for Pakistani affiliates, including partnerships with major global brands. To get started, sign up for a CJ Affiliate account and select the programs you wish to join. Once you've chosen your programs, you can promote them on your website or blog and earn a commission for each generated sale.
Daraz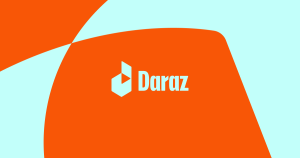 Daraz recently launched its affiliate program in Pakistan, providing an opportunity to earn money by promoting its products on your online platforms. The affiliate program is suitable for business owners, content writers, and anyone interested in advertising Daraz's online shopping items. Creating a free account on Daraz allows you to sell products, with only a small portion of the sales revenue being retained. If customers make purchases through your affiliate link, you can receive your commission via local bank transfer in Pakistan within 30 days. The commission percentage offered by Daraz varies based on the products sold, with affiliates who effectively promote Daraz products earning an average commission of 5%.
AliExpress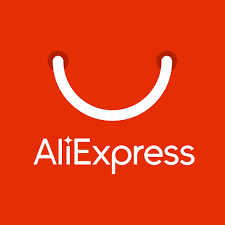 AliExpress is a prominent global e-commerce platform that offers a wide range of products across numerous categories. It is considered one of the highest-paying affiliate websites in Pakistan and presents an opportunity to transform your online earning potential. By leveraging AliExpress's Portals Affiliate Program, you can earn commissions of up to 50% on each transaction without the need to establish your own affiliate marketing company. The process involves signing up for the affiliate program, identifying relevant products for your niche, ensuring the products reach the appropriate audience, monitoring online sales, and earning commissions from successful transactions. Participating in the AliExpress affiliate program can be a lucrative venture for building your fortune.
Semrush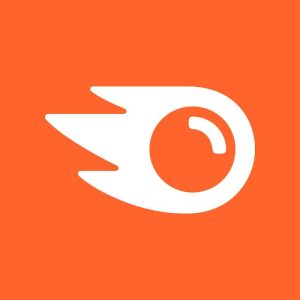 Semrush is a well-known search engine optimization (SEO) tool that assists SEO experts, content writers, and bloggers in selecting the best keywords for higher rankings on Google. Through the Semrush Affiliate Program, you can earn money by referring other online retailers to Semrush. For each sale you make, you receive $200, and an additional $10 for every trial subscription initiated through your affiliate link. The stored information on user referrals remains valid for 120 days. Joining the Semrush Affiliate Program and becoming an affiliate allows you to inform your audience about Semrush and earn commissions for successful referrals.
Shopify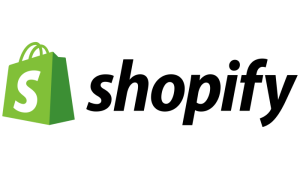 Shopify is a Canadian e-commerce platform that empowers sellers to enhance their business success. With over 1 million Shopify sellers and 200 million Shopify buyers worldwide, it is considered one of the best affiliate marketing websites. Shopify offers commissions to online shops for promoting its services. By referring individuals who sign up for the basic plan, you can earn $58 per person. Additionally, if someone clicks on your affiliate link and purchases a professional plan, you receive an extra $2,000 bonus. Shopify provides comprehensive tools necessary for starting an eCommerce business.
ClickBank

ClickBank is an e-commerce retailer and affiliate website that specializes in digital information products. Founded in 1998 by Tim and Eileen Barber, ClickBank has gained popularity and now serves over six million customers worldwide. As a subsidiary of Keynetics Inc, one of the largest privately-owned technology companies, ClickBank has established itself as a leader in the digital e-commerce industry.
Headquartered in the United States, ClickBank offers a wide range of digital products that carry information or specific data. These products can include e-books, online courses, software, and more. One of the key features of ClickBank is its affiliate program, which allows individuals to promote and sell these digital products in exchange for a commission.
ClickBank offers attractive commission rates, with affiliates earning up to 70% commission on each sale. The commissions are paid weekly, providing a consistent income stream for affiliate marketers. The platform has gained recognition as one of the top 100 internet retailers, further solidifying its position in the e-commerce industry.
Bluehost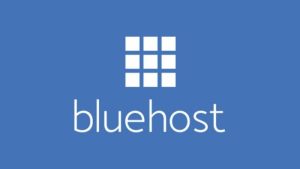 Bluehost is a reputable web hosting company that was founded by Matt Heaton in 2003. It has since become one of the leading web hosting providers, catering to millions of customers worldwide. Bluehost is part of the Endurance International Group and currently ranks as the 20th largest web host globally, hosting over 2 million domains.
Bluehost offers a wide range of hosting services, including shared hosting, WordPress hosting, VPS hosting, dedicated hosting, and WooCommerce hosting. This variety allows customers to choose the hosting solution that best suits their needs. In addition to hosting services, Bluehost also provides professional marketing services to help businesses promote their online presence effectively.
For individuals interested in affiliate marketing, Bluehost offers an enticing opportunity to earn commissions. It is free to join their affiliate program, and they provide generous commission rates. By promoting Bluehost through banners and links on your websites or social media accounts, you can earn $65 for each person who clicks on your provided link and signs up for their services. The commissions are paid out on a monthly basis.
Hostinger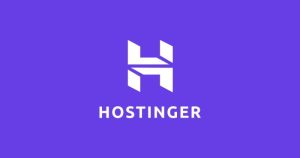 To join Hostinger's affiliate program in Pakistan, you need to promote their web hosting plans. As an affiliate marketer, you have the potential to earn up to 60 percent commission from this program, and your commission rate may increase based on your success in driving sales.
Hostinger has a cookie expiry period of 30 days. This means that if a customer clicks on your affiliate link and makes a purchase within 30 days, you will still receive the commission for that sale.
As an affiliate of Hostinger, you have the option to withdraw your earnings through PayPal or a bank account. However, it's important to note that there are certain conditions and fees associated with these methods. PayPal requires a minimum withdrawal amount of $100, and availability may vary based on your location. If you choose to withdraw funds to your bank account, there is a $5 fee.
Hostinger's affiliate program provides an opportunity for individuals in Pakistan to earn commissions by promoting their web hosting services. With competitive commission rates and flexible withdrawal options, it can be a lucrative venture for affiliate marketers.