This blog post is PERFECT for you if you have a few free hours in your day that you're ready to spend on earning some more cash. Here is a comprehensive list of the top online earning apps in Pakistan that you may use to earn some extra income.
The top online earning apps in Pakistan can be divided into categories. The first type of apps are those that attempt to steal your personal information by giving you reward money but then ask you to fill out a form with all of your personal information.
The second kind is a wallet recharge and cashback application such as, which gives you a small amount of money back when you make a payment.
Finally, we have online earning applications that are authentic, virus-free, legal to use everywhere, and have the potential to create money, all of which are detailed in this article.
There are enough of all three alternatives to make one's head spin, so we compiled a list of the finest money making apps that you can download for free and begin using to earn money online in Pakistan.
In Pakistan, the best online earning apps are those that don't need any investment and which also lets you withdraw your money through JazzCash or EasyPaisa.
Ways to Earn Money Online in Pakistan Without Investment
Are you looking to earn money online without any initial investment? Look no further! Here are some legitimate ways you can start earning real money online:
Freelancing: Showcase your skills and offer services as a freelancer on popular platforms like Upwork, Fiverr, and Freelancer. Whether it's content writing, graphic designing, web development, or other talents you possess, freelancing allows you to earn income by working on projects for clients worldwide.
Online Surveys: Participate in online surveys and get paid for sharing your opinions. Websites like Swagbucks, Toluna, and Vindale Research offer opportunities to earn money by completing surveys, watching videos, and performing simple tasks.
Affiliate Marketing: Become an affiliate marketer by promoting products or services of companies through your unique affiliate link. Platforms like Amazon Associates provide you with the chance to earn a commission for every sale made through your referral.
Content Creation: If you have a flair for creating captivating content, consider starting a YouTube channel, blog, or podcast. Monetize your content through advertisements, sponsorships, and affiliate marketing. Share your passions and knowledge with the world while generating income.
Online Marketplaces: Utilize online marketplaces such as Etsy, eBay, and Amazon to sell your own products or services. Whether it's crafts, artwork, or digital creations, these platforms offer a wide customer base and convenient selling options.
Online Tutoring: Leverage your expertise in a particular subject by offering online tutoring services. Websites like Chegg and TutorMe connect students seeking knowledge with tutors like you, allowing you to earn money while helping others learn.
Remember, online earning requires dedication and perseverance. It's essential to manage your time effectively and ensure that your online work complements your academic commitments. Stay focused, be patient, and enjoy the journey of earning money online while pursuing your education.
List of Online Earning Apps in Pakistan
Markaz App

Markaz App is a leading platform in Pakistan that allows you to earn money without any initial investment. With this innovative app, you have the opportunity to generate a passive income of up to PKR 45,000. The best part is that you can easily withdraw your earnings through popular payment platforms like Easypaisa and Jazz Cash within 48-72 hours.
How Does Markaz App Work?
Sign Up: Download the Markaz App from the App Store or Play Store and sign up for an account. It's quick, easy, and free.
Sell Products: Use the app to list and sell products from various categories. You can choose from a wide range of items, including electronics, fashion, home decor, and more. Simply upload product details, descriptions, and images to attract potential buyers.
Earn Commissions: Whenever someone purchases a product through your referral link or code, you earn a commission. The more sales you generate, the more money you can earn. It's a simple and effective way to monetize your network and online presence.
Withdraw Your Earnings: Once you've accumulated earnings in your Markaz App account, you can easily withdraw your money through popular payment gateways like Easypaisa and Jazz Cash. The process is smooth and hassle-free, allowing you to enjoy the fruits of your efforts within 48-72 hours.
Why Choose Markaz App?
Markaz App stands out as the top-earning app in Pakistan without requiring any upfront investment. Here's why it's the preferred choice for many:
Also Read: Online Earning Websites in Pakistan
Fiverr: Online earning app in Pakistan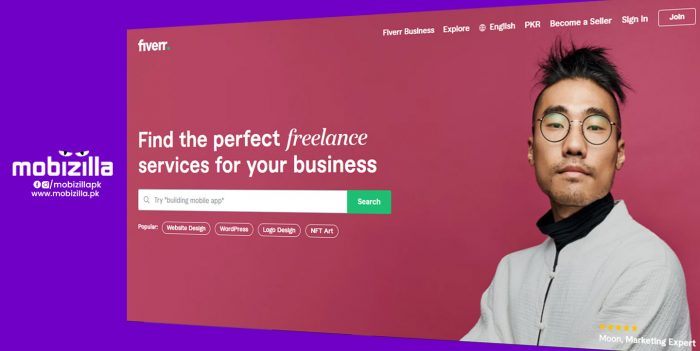 Because of its nice and user-friendly interface, Fiverr is one of the most popular apps in Pakistan. It's an online marketplace that links freelancers with companies looking for digital services, including graphic design, website design, content writing, and voiceovers.
This freelancing platform makes communication between freelancers and company owners very simple. Freelancers are referred to as sellers on the platform, while their services are referred to as gigs and business owners are referred to as buyers.
Instead of putting out bids, merchants may join up for free and publish their jobs at their own rates. Customers may purchase by browsing through a variety of categories. When a buyer buys a gig, the system deducts charges from their account and deposits them after deducting a commission charge. The system will pay freelancers 80% of the money given.
Read This: If you want to become a Freelancer.
Upwork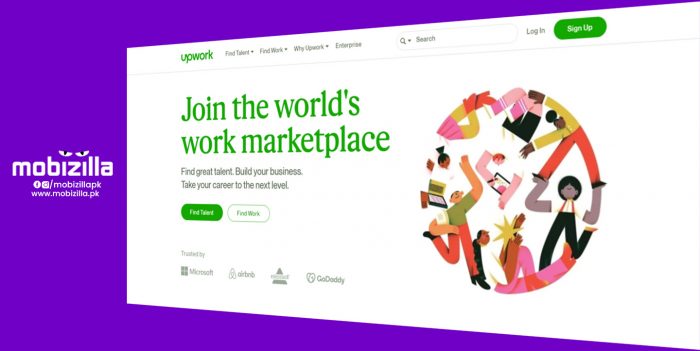 In our list of best daily withdrawal earning app in pakistan, Upwork takes the third place. Upwork is a global freelance marketplace that links clients with freelancers from all over the world. The platform covers a wide range of topics, including web design, software development, customer service, and accounting.
Clients and freelancers may interact via a variety of methods. Clients have the option of posting a job to recruit talent or purchasing a fixed service from the project catalog.
When you apply for a job or pitch a project, you must first build a profile that includes information about yourself, your abilities, and your work history. Remember that customers will go through your profile to determine whether you're qualified for the job.
Upwork charges on a relative basis, which means the more jobs you complete, the less you are charged. For example, the commission fee starts at 20% for the first $500 bill and progressively reduces as you get more money. Withdrawals may be accomplished in a variety of ways, including direct transfer, PayPal, and wire transfer.
Also Read: Online Earning Games in Pakistan
Blogging and Google AdSense: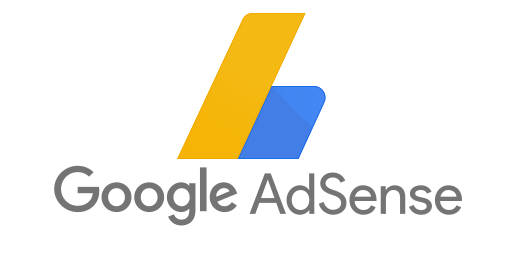 If you're interested in making money online in Pakistan, one fantastic avenue is through blogging and Google AdSense. Let's dive into how you can earn money through blogging in Pakistan and explore the potential of this online earning opportunity.
Blogging is like having your own online diary or magazine where you can write articles, share your thoughts, and create content on various topics. It's an excellent way to express your ideas and knowledge to a global audience. In Pakistan, one of the best platforms for sharing your content is WordPress, which is a free and open-source platform. It's like a tool that helps you create and manage your blog or website. You don't need to be a tech expert to use it.
If you enjoy playing with words and are good at expressing yourself, WordPress is your ideal platform to turn your creativity into a business. In simple terms, it's a place where you can write blogs and publish them. You can also design websites and start earning through them.
How to Get Started with Blogging
Starting a blog is straightforward. You need to sign up on a website like WordPress, choose a layout or theme for your blog, write your content, and then share it with the world. WordPress offers both free and premium account options with various plans to suit your needs.
Ways to Earn Money from Your Blog
Once your blog starts receiving significant traffic, you can explore various methods to monetize it:
Sponsored Social Media Posts: Companies may pay you to write about their products or services on your blog or promote them through your social media channels.
Use Affiliate Marketing: You can join affiliate programs and earn a commission for promoting products or services through your blog. When your readers make a purchase through your affiliate links, you earn a portion of the sale.
Write Guest Blog Posts: Some websites or businesses pay bloggers to write guest posts on their platforms. This not only provides an additional income source but also increases your visibility as a blogger.
Market Digital Products: If you're skilled in creating digital products like e-books, courses, or templates, you can sell them on your blog.
Add Banner Adverts: You can display banner advertisements on your website or blog. These ads generate revenue based on the number of clicks or impressions they receive.
When your blog attracts a significant amount of traffic, you can apply for a Google AdSense account. Google AdSense allows you to display ads on your website or blog. These ads are relevant to your content and are tailored to your audience's interests. When your readers view or click on these ads, you earn money. It's a way to monetize your content and turn your passion for writing into a source of income.
Also Read: How to create brand strategy
InboxDollars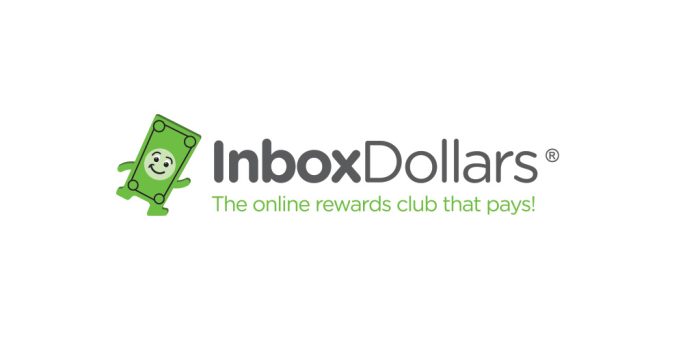 InboxDollars, a rewards application, provides users with opportunities to earn money online by engaging in various activities such as surveys, email reading, and gaming. The platform offers a convenient and flexible way for users to earn extra income, allowing them to convert their earnings into cash or gift cards. Additionally, InboxDollars offers a mobile app, enabling users to make money on the go. Its user-friendly interface and diverse earning options make it a popular choice for individuals looking to supplement their income.
To withdraw money from InboxDollars, users can request payment after reaching a specific earnings threshold in their account. There are several withdrawal methods available:
Check: Users can opt to receive a check for their earnings, which will be mailed to them within two weeks. A $3 processing fee is applicable for this option.
Prepaid Visa Card: Users can order a prepaid Visa card, which can be used for online and in-store purchases, as well as ATM cash withdrawals. The card will be sent via mail.
ePayment Options: Users have the choice of receiving payments through PayPal or in the form of gift cards from popular retailers like Amazon, Target, and Walmart.
All withdrawal methods require a minimum earnings threshold of $30, except for ePayment alternatives, which have a $10 minimum requirement. InboxDollars may also request users to confirm their account details before processing the payment.
Also Read: How to start e-commerce business in Pakistan
ClipClaps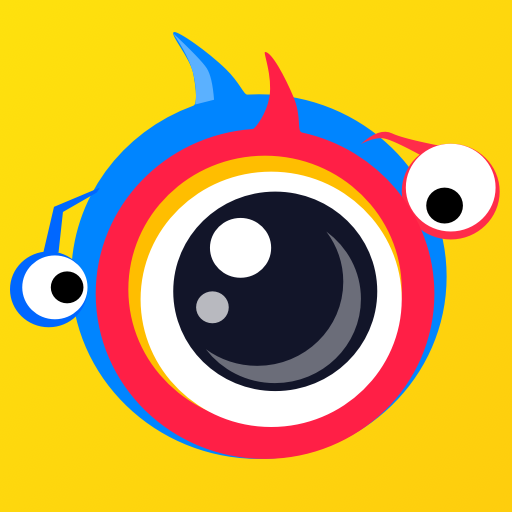 ClipClaps is one of the best earning video apps in Pakistan. It offers users access to the latest and most innovative video content, allowing them to spend hours enjoying entertaining and unusual YouTube videos. What sets ClipClaps apart is that it rewards users for every second they spend watching videos. Moreover, ClipClaps values user feedback, giving them the power to influence the success or failure of videos. Users even have the opportunity to create viral memes that could become iconic. With ClipClaps, you have the potential to become a MEGASTAR.
Whether you're a content creator, viewer, or professional, ClipClaps provides an ideal platform for everyone. Users can upload their favorite videos and instantly gain thousands of views, thereby expanding their audience and increasing their earnings. The platform also offers fun games to enhance the entertainment experience.
Join the millions of ClipClaps users who are already relishing the best video content and earning exciting rewards. Don't miss out on this opportunity for entertainment and incentives!
Also Read: What is Branding
Swagbucks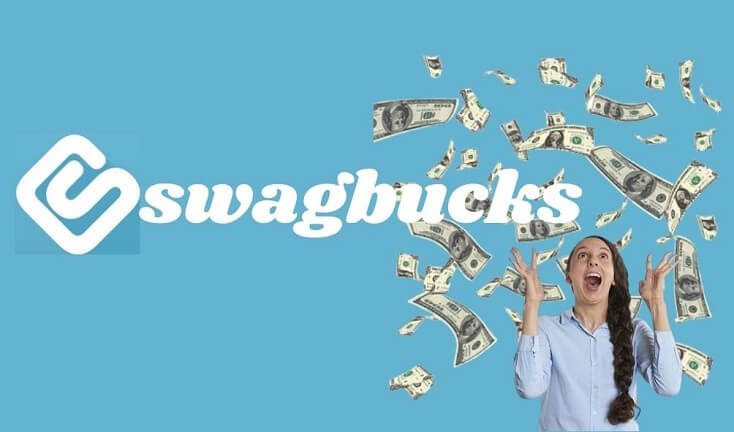 Swagbucks, a highly lucrative app, that allows users to earn points by participating in surveys, making online purchases, watching videos, and engaging in various online activities. These points can be converted into cash or gift cards, making it an excellent way to earn extra money. Moreover, Swagbucks offers a referral program, enabling users to earn rewards by inviting friends to the platform. For individuals seeking to supplement their income while enjoying their favorite online activities, this app provides a convenient opportunity.
When it comes to withdrawing money on Swagbucks, users have several options once they've accumulated a certain number of points:
PayPal: Swagbucks earnings can be transferred to your PayPal account, with a minimum withdrawal amount of 700 SB, equivalent to $7.
Gift Cards: Swagbucks offers gift cards from popular retailers such as Amazon, Walmart, Target, and Starbucks. Gift cards can be purchased with Swagbucks starting at 500 SB.
Prepaid Visa Card: Users can opt for a prepaid Visa card, which is accepted at any location that takes Visa. The minimum withdrawal amount for a prepaid Visa card is 2,500 SB, equivalent to $25.
Sweepstakes: Swagbucks hosts daily sweepstakes where users can participate using their Swagbucks points for a chance to win cash prizes. If you win, the earnings are credited to your account.
It's important to note that some withdrawal options may involve processing fees or may not be available in all countries. Additionally, the processing of withdrawals may take up to 10 business days. Swagbucks offers a diverse range of options, ensuring users can choose the method that best suits their preferences and needs.
Also Read: How to earn money from Amazon in Pakistan
Savyour: earning app in Pakistan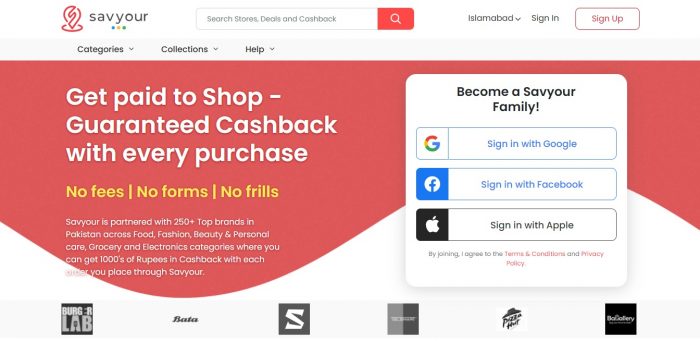 Have you thought of creating an app that gives you cash back when you spend online? Yes? It's an online shopping app that has everything, as well as fantastic bargains and savings. It enables you to save both money and time by purchasing anything online, from restaurants to basic items such as groceries.
The greatest thing is that the more purchases you make using the app, the more cashback money you'll get in your account, which you can spend whenever you want. Isn't this an amazing program? It's great, without a doubt.
Survey Junkie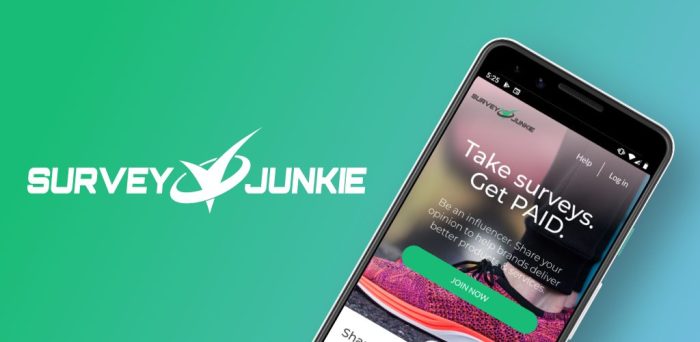 Survey Junkie stands out as a reputable and widely used survey platform, recognized as one of the best options available. With a user base exceeding 10 million members, the platform has facilitated earnings of over $60 million in rewards for its users. It serves as a reliable source for individuals seeking opportunities to earn extra money or gift cards during their free time.
Survey Junkie offers surveys covering diverse topics such as consumer products, politics, and entertainment. The convenience of a mobile app allows users to complete surveys while on the move. The platform employs a tiered rewards system, ensuring that the more surveys users complete, the greater their rewards.
One of Survey Junkie's key features is its user-friendly interface, making it accessible for everyone to navigate and participate in surveys. Additionally, the platform boasts a dependable payment mechanism, ensuring timely and efficient delivery of incentives to customers.
Also Read: Online work at home in Pakistan without investment
SnackVideo

SnackVideo, a renowned short video app, offers users an immersive platform where they can enjoy captivating movies and create their own engaging content. The app not only provides a diverse range of creative and entertaining videos but also rewards active users, adding an extra layer of motivation to the experience.
In terms of earning incentives, SnackVideo provides multiple avenues for users to enhance their experience. Viewers can earn rewards simply by watching videos, which can later be redeemed for real-world benefits. The app encourages engagement through exciting challenges that allow users to showcase their talents and win prizes for their exceptional efforts. Additionally, users can earn extra rewards by expanding the SnackVideo community, making it enticing to invite others to join the platform.
One of SnackVideo's standout features is its seamless earning withdrawal process. The app supports withdrawals through Easypaisa, a popular payment provider in Pakistan. This convenient feature enables users to easily convert their earned rewards into real money and withdraw them using the Easypaisa platform. SnackVideo ensures that users in Pakistan can swiftly access and utilize their hard-earned rewards, making the entire process smooth and hassle-free.
Zareklamy: EasyPaisa/JazzCash Earning App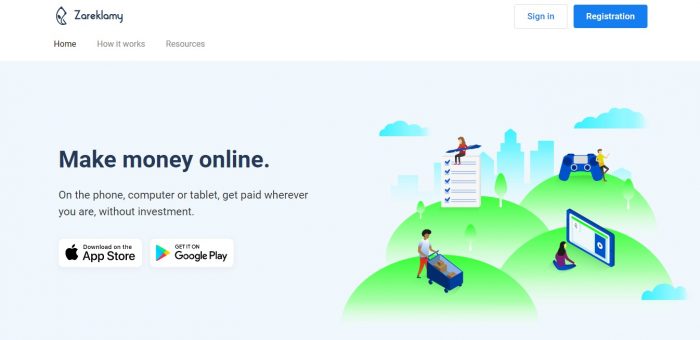 Check out Zareklamy if you're looking for a side business to augment your internet income. It provides you with five distinct ways to generate money via monetization. Viewing videos, commenting on social networking sites, subscribing to YouTube channels, and following TikTok or Instagram profiles may all earn you money.
While certain services are not available via the app, you may still earn money by utilizing others in your leisure time. After you've reached your payment limit, you may withdraw funds through bank transfer, PayPal, TransferWise, or Payoneer.
Also Read: Brand Architecture Strategies 
Spin for

Free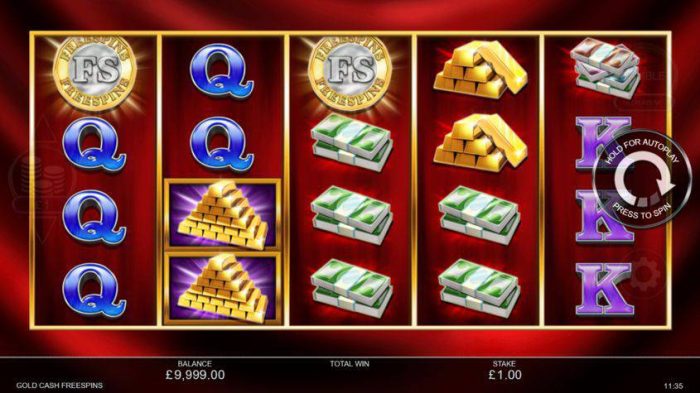 In 2022, make money online by spinning for free money. If you're looking for the greatest online earning app in Pakistan that doesn't need any investment, try this app. You may win real money prizes, unlimited money, and points by playing the game. All you have to do to make money fast is spin the wheel and collect coins. The more money you have, the more coins you have.
You may use this app for income no matter where you are.
Daraz: Best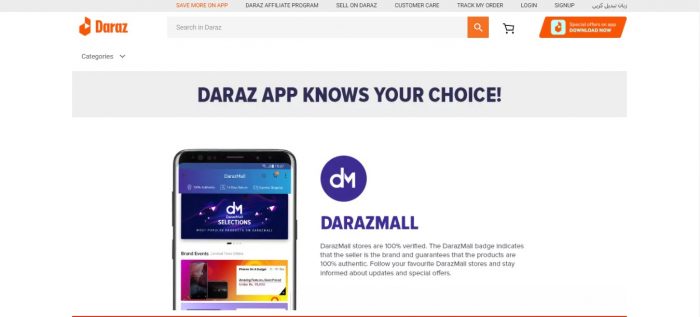 Do you use the Daraz app to make purchases on a regular basis? There's some wonderful news to report! As a Daraz client, you have the opportunity to experiment with the software and make money in the process.
On Daraz, there are 1-rupee games where you may earn 10% cash back. You will be placed into a fortunate draw for a chance to win a large discount offer if you play the game.
You may be acquainted with the Daraz app, Pakistan's biggest online shopping platform. Because this app does not need any financial investment, you may profit from it.
All you have to do with this app is keep track of a few businesses and promote their items through WhatsApp or Facebook to your connections. You will be given a dollar each day to spend as you see fit. For many Pakistanis, working on this app pays well into the thousands of rupees.
Also Read: What is a brand portfolio
Jeeto Paisa: Online earning apps in Pakistan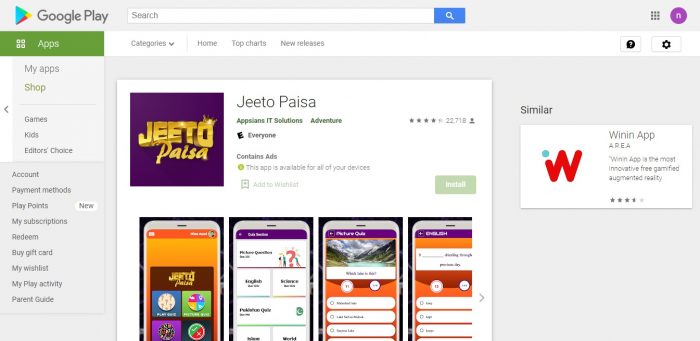 Jeeto Paisa is Pakistan's first Augmented Reality Gaming and Social Messaging App. in the list of best online earning app, It is the ideal option for everyone in Pakistan who wants to make respectable money online. It makes use of wearable technology to link you to your surroundings and enable you to find hidden treasures in order to gain additional points.
English, Urdu, and Punjabi are the three languages in which the games are offered. You will be able to interact with your friends and family in a similar manner as a result of this application, and gaming will become more pleasurable and natural. If you have a lot of reward points, you may receive weekly big prices.
Read This: If you want to start your Business.
Toloka: best earning app in Pakistan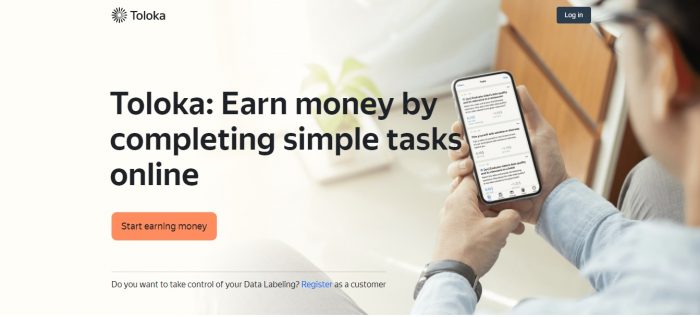 This app is the greatest among the top 10 best online earning apps in Pakistan, and I have personally used it. You are given numerous jobs to do in this app, and you may make money by completing them.
The unique feature of this app is that it offers a variety of withdrawal options, including Jazzcash, Easypaisa, Payoneer, and Bank.
QuickPick: online earning app in Pakistan without investment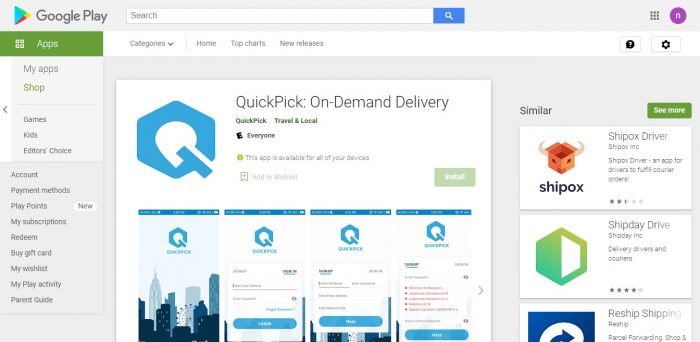 This app works similarly to a cryptocurrency; as soon as you log in, you will get some Handy Coins, which will be converted into Pakistani 900/800 rupees.
There are several ways to earn money with this app, including playing games, inviting friends, submitting posts, and many more options.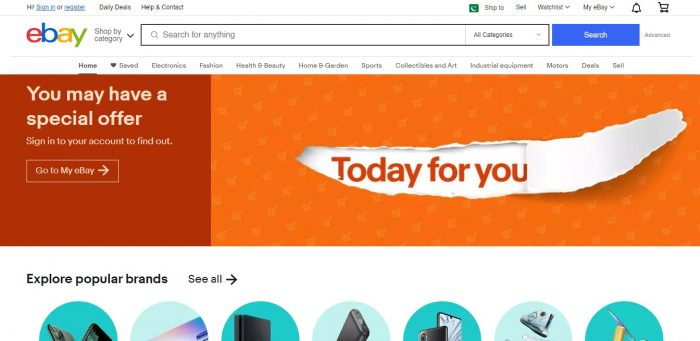 This app is one of the top ten finest online earning applications in Pakistan, and it gives you $2 just for signing up. You may make money with this app by investing, or you can make money without investing. By adding friends, creating a link, and sharing it on Facebook and WhatsApp, you may gain money with this program.
You will get $1 if ten people log in to your link. You may also make money by doing other chores. While eBay is a large online retail site similar to Amazon, it is the finest application for making money online.
Also Read: The art of brand positioning 
CashKaro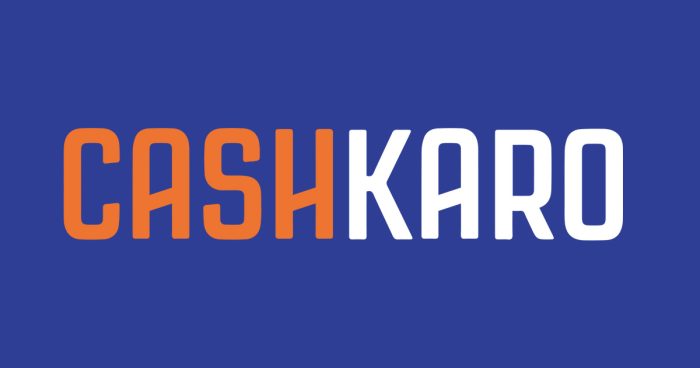 CashKaro is more than just an app—it's your gateway to earning money while indulging in online shopping at your favorite stores. With a wide array of discounts and enticing cashback options, CashKaro presents an irresistible opportunity for savvy shoppers to maximize their savings and earnings simultaneously.
Exciting Features to Enhance Your Shopping Experience
CashKaro offers an impressive range of features that set it apart from other cashback apps. Here's what makes CashKaro a must-have:
Vast Selection of Stores and Brands: Explore a vast collection of popular stores and brands, giving you the freedom to shop at your preferred destinations. From fashion and beauty to electronics and home decor, CashKaro has you covered.
Lucrative Cashback Offers: Every purchase made through CashKaro entitles you to cashback rewards. Enjoy the satisfaction of getting money back on your shopping endeavors, boosting your overall savings. The cashback rates vary across different stores, allowing you to choose the best deals that suit your needs.
Referral Bonuses: Spread the word about CashKaro and unlock additional earning opportunities. Invite your friends to join the app and earn extra money as referral bonuses. It's a win-win scenario where both you and your friends benefit.
When it comes to accessing your hard-earned cashback rewards, CashKaro ensures a seamless and hassle-free process. You can easily cash out your earnings through trusted platforms such as PayPal or Paytm, allowing you to enjoy the fruits of your shopping labor with utmost convenience.
PomPak: Real earning apps in Pakistan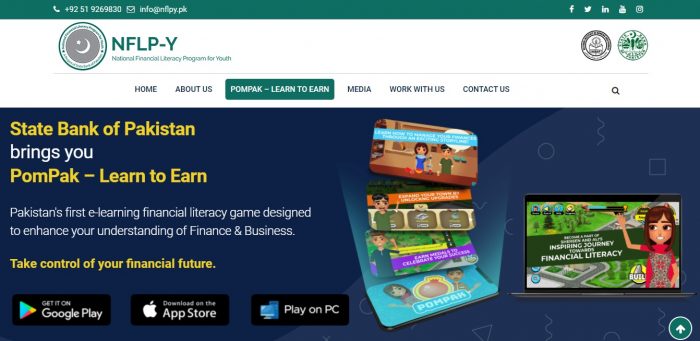 PomPak is a financial education software that teaches you how to be more financially educated, as opposed to other money-making applications. In this video game, making financial judgments will lead you to fall into a variety of difficult scenarios. It is a State Bank of Pakistan effort that attempts to educate individuals on how to earn and save money.
Additionally, the State Bank of Pakistan will issue you a Financial Literacy Certificate if you successfully finish the games on this application. This is one of the greatest applications that has been mostly overlooked by the general public.
Also Read: How to Become a Branding Coach
Bonus: Opinion Rewards on Google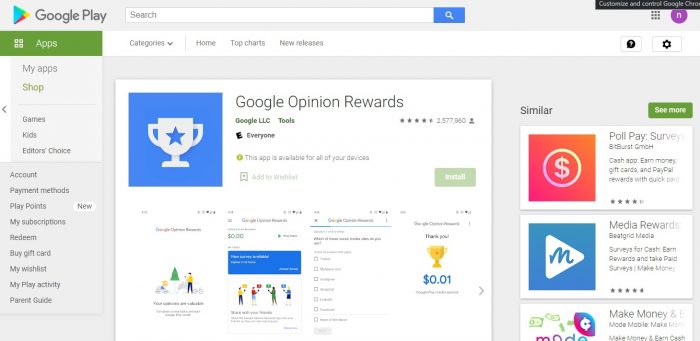 Working and earning money online is no longer a difficult task in Pakistan, thanks to programs like Google Opinion Rewards. It enables you to earn money by participating in online surveys. When you initially join the app, it will ask you a few personal questions before recommending a few surveys.
For each survey you complete, you will get $1.00 in Play credits. It's possible that you'll be asked about your thoughts on logos, sales campaigns, or travel plans.
It works similarly to Google Opinion Rewards in that it enables you to earn money by doing online surveys. To make money online from the comfort of your own home, you must complete surveys quickly. It also rewards you for expressing your point of view. You will get $0.13 to $3.25 for each online survey you complete.
In addition to these applications, other social media networks such as Facebook, Twitter, Instagram, TikTok, LinkedIn, and YouTube enable you to earn money. In order to sell your services and reach a broader audience, these applications need the provision of constant content.
Frequently Asked Questions (FAQs)
Which apps give in Pakistan?
All the mentioned applications pay real money in Pakistan
Which is best for in Pakistan?
In my opinion, Fiver is the best app to earn money in Pakistan. It has a user-friendly interface. Furthermore, it is the greatest app for beginners.
What are the advantages of ?
Making money applications has a lot of advantages. These advantages are listed below.
Multiple Options:
online earning apps in Pakistan don't restrict you to a limited number of occupations; instead, they provide a broad range of options for earning money online. You have a number of options accessible to you from which you may choose a career depending on your skills and interests. Moreover, You might opt to engage in surveys in order to make money if you love giving your ideas on different topics. You may earn incentives by liking and sharing the app with your friends if you are a frequent social media user.
Flexibility:
You don't have to be active at a set time of day to perform chores using these applications. You have complete control on the time and location of your appointment. To start generating some additional money at any time of day or night, all you need is a stable internet connection. You have ultimate control over your time and money when you use online earning tools. Housewives and students may benefit from them to the fullest degree feasible.
No Investment required:
The best thing about digital money-making applications is that they don't need any kind of cash commitment. To get started, you will not need to pay anything. All that is necessary to begin your adventure into the realm of online income is a simple and free registration on the app.
Easy to use:
You just need to put in a little or no effort to generate money with these apps. In truth, there are a myriad of enjoyable tasks available to you that you may accomplish while having fun. No previous experience is required for these positions. The tasks provided by the applications are simple and straightforward.
Safe to Use:
It is completely risk-free to use money-making programs. You may pay with an in-app wallet or get gift cards and discounts to use to recharge your phone, order meals online, or shop online. You are also paid instantly after finishing a task.
How can I earn online in Pakistan?
Here is a list of ways to earn money online in Pakistan:
Freelancing.

Marketing

.

Digital Marketing.

Blogging.

Logo design.

.

Data Entry.

Developing websites.

YouTube.
How can I earn from Google?
You may generate money on contextually relevant adverts featured in the search results by connecting a Google AdSense account to your own search engine. Advertisers compete for top spots in the search results, and you may get a cut of the income if someone clicks on one of their advertisements.