This blog post is PERFECT for you if you have a few free hours in your day that you're ready to spend on earning some more cash. Here is a comprehensive list of the top online earning apps in Pakistan that you may use to earn some extra income.
The top online earning apps in Pakistan can be divided into categories. First type of apps are those that attempt to steal your personal information by giving you a reward money but then asking you to fill out a form with all of your personal information.
The second kind is a wallet recharge and cashback applications such as, which give you a little amount of money back when you make a payment.
Finally, we have online earning applications that are authentic, virus-free, legal to use everywhere, and have the potential to create money, all of which are detailed in this article.
There are enough of all three alternatives to make one's head spin, so we compiled a list of the finest money making app that you can download for free and begin using to earn money online in Pakistan in 2022.
In Pakistan, the best online work from home jobs are those that don't need any investment.
Below is the list of top money making apps in Pakistan without investment.
Fiverr
Upwork
Savyour
Zareklemy.
Spin for Free Money
Games on Daraz
Paisa Jeeto
Toloka
Work on eBay
Learn to Earn with PomPak
Opinion Rewards on Google
1. Fiverr : Online earning app in Pakistan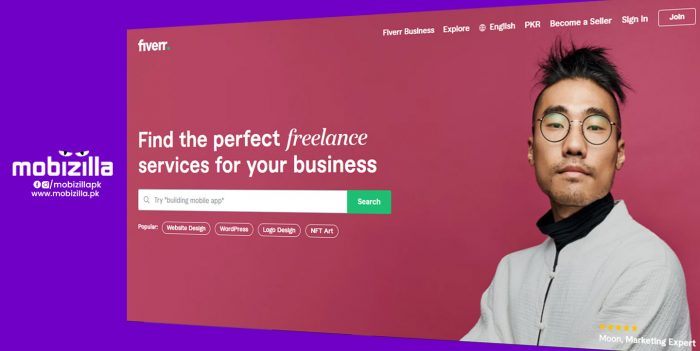 Because of its nice and user-friendly interface, Fiverr is one of the most popular freelance websites. It's an online marketplace that links freelancers with companies looking for digital services, including graphic design, website design, content writing, and voiceovers.
This freelancing platform makes communication between freelancers and company owners very simple. Freelancers are referred to as sellers on the platform, while their services are referred to as gigs, and business owners are referred to as buyers.
Instead of putting out bids, merchants may join up for free and publish their jobs at their own rates. Customers may purchase by browsing through a variety of categories. When a buyer buys a gig, the system deducts charges from their account and deposits them after deducting a commission charge. The system will pay freelancers 80% of the money given.
Read This: If you want to become a Freelancer.
2. Upwork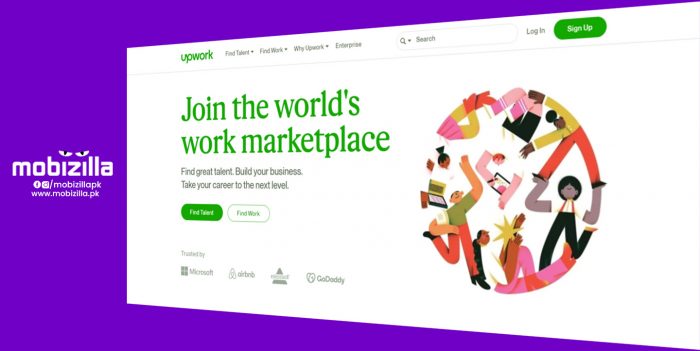 In our list of best freelance websites, Upwork takes the second place. Upwork is a global freelance marketplace that links clients with freelancers from all over the world. The platform covers a wide range of topics, including web design, software development, customer service, and accounting.
Clients and freelancers may interact via a variety of methods. Clients have the option of posting a job to recruit talent or purchasing a fixed service from the project catalog.
When you apply for a job or pitch a project, you must first build a profile that includes information about yourself, your abilities, and your work history. Remember that customers will go through your profile to determine whether you're qualified for the job.
Upwork charges on relative basis, which means the more jobs you complete, the less you are charged. For example, the commission fee starts at 20% for the first $500 bill and progressively reduces as you get more money. Withdrawals may be accomplished in a variety of ways, including direct transfer, PayPal, and wire transfer.
3 Savyour: earning app in Pakistan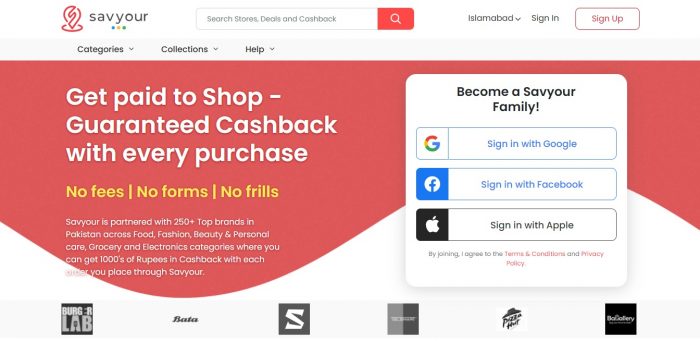 Have you thought of creating an app that gives you cash back when you spend online? Yes? It's an online shopping app that has everything, as well as fantastic bargains and savings. It enables you to save both money and time by purchasing anything online, from restaurants to basic items such as groceries.
The greatest thing is that the more purchases you make using the app, the more cashback money you'll get in your account, which you can spend whenever you want. Isn't this an amazing program? It's great, without a doubt.
4 Zareklamy: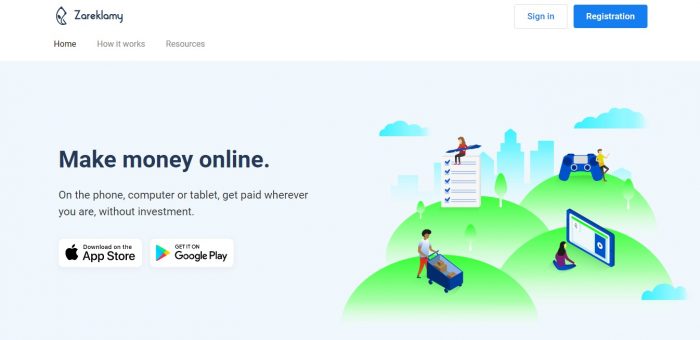 Check out Zareklamy if you're looking for a side business to augment your internet income. It provides you with five distinct ways to generate money via monetization. Viewing videos, commenting on social networking sites, subscribing to Youtube channels, and following TikTok or Instagram profiles may all earn you money.
While certain services are not available via the app, you may still earn money by utilizing others in your leisure time. After you've reached your payment limit, you may withdraw funds through bank transfer, PayPal, TransferWise, or Payoneer.
Spin for

Free
In 2022, make money online by spinning for free money. If you're looking for the greatest online earning app in Pakistan that doesn't need any investment, try this app. You may win real money prizes, unlimited money, and points by playing the game. All you have to do to make money fast is spin the wheel and collect coins. The more money you have, the more coins you have.
You may use this app for income no matter where you are.
Daraz: Best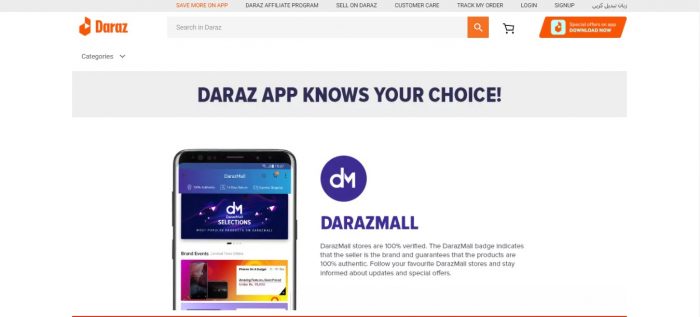 Do you use the Daraz app to make purchases on a regular basis? There's some wonderful news to report! As a Daraz client, you have the opportunity to experiment with the software and make money in the process.
On Daraz, there are 1-rupee games where you may earn 10% cash back. You will be placed into a fortunate draw for a chance to win a large discount offer if you play the game.
You may be acquainted with the Daraz app, Pakistan's biggest online shopping platform. Because this app does not need any financial investment, you may profit from it.
All you have to do with this app is keep track of a few businesses and promote their items through WhatsApp or Facebook to your connections. You will be given a dollar each day to spend as you see fit. For many Pakistanis, working on this app pays well into the thousands of rupees.
6. Jeeto Paisa: Online earning apps in Pakistan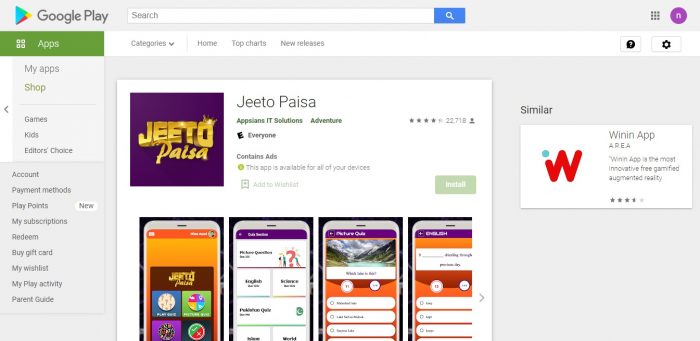 Jeeto Paisa is Pakistan's first Augmented Reality Gaming and Social Messaging App. in the list of best online earning app, It is the ideal option for everyone in Pakistan who wants to make respectable money online. It makes use of wearable technology to link you to your surroundings and enable you to find hidden treasures in order to gain additional points.
English, Urdu, and Punjabi are the three languages in which the games are offered. You will be able to interact with your friends and family in a similar manner as a result of this application, and gaming will become more pleasurable and natural. If you have a lot of reward points, you may receive weekly big prices.
Read This: If you want to start your Business.
7 Toloka: best earning app in Pakistan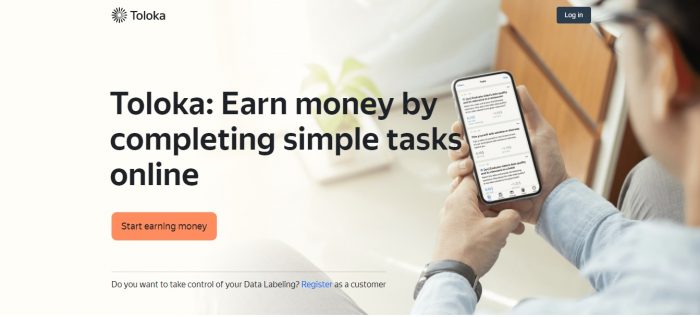 This app is the greatest among the top 10 best online earning apps in Pakistan, and I have personally used it. You are given numerous jobs to do in this app, and you may make money by completing them.
The unique feature of this app is that it offers a variety of withdrawal options, including jazz cash, easypaisa, payoneer, and bank.
8. QuickPick: online earning app in Pakistan without investment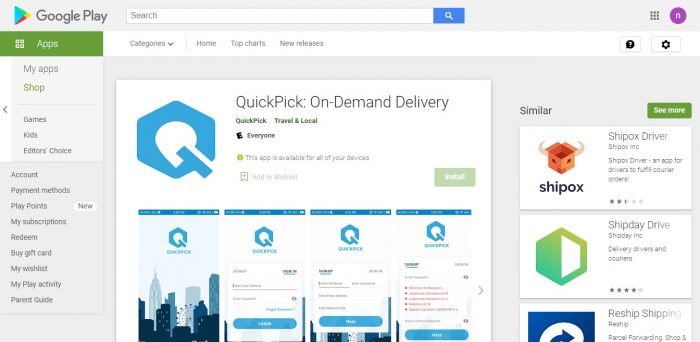 This app works similarly to a cryptocurrency; as soon as you log in, you will get some Handy Coins, which will be converted into Pakistani 900/800 rupees.
There are several ways to earn money with this app, including playing games, inviting friends, submitting posts, and many more options.
9. Work on eBay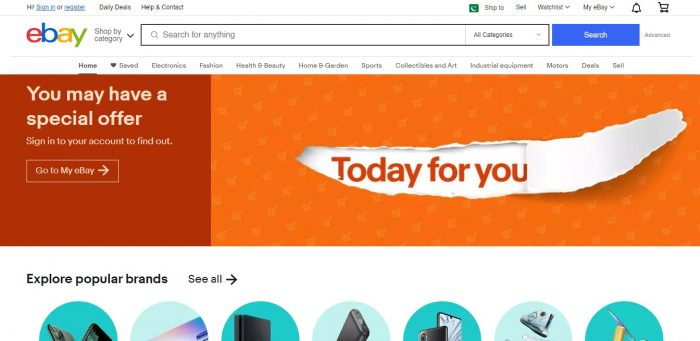 This app is one of the top ten finest online earning applications in Pakistan, and it gives you $2 just for signing up. You may make money with this app by investing, or you can make money without investing. By adding friends, creating a link, and sharing it on Facebook and WhatsApp, you may gain money with this program.
You will get $1 if ten people log in to your link. You may also make money by doing other chores. While eBay is a large online retail site similar to Amazon, it is the finest application for making money online.
10. PomPak: Real earning apps in Pakistan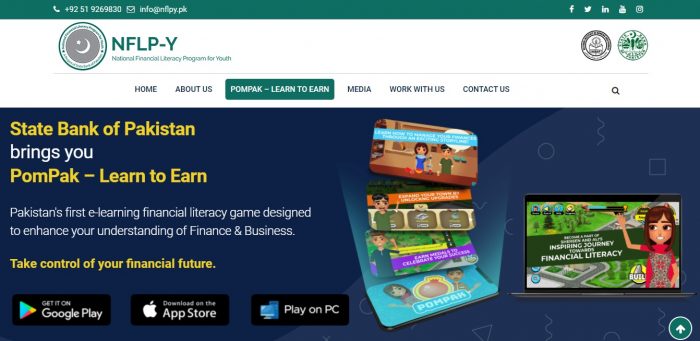 PomPak is a financial education software that teaches you how to be more financially educated, as opposed to other money-making applications. In this video game, making financial judgments will lead you to fall in a variety of difficult scenarios. It is a State Bank of Pakistan effort that attempts to educate individuals on how to earn and save money.
Additionally, the State Bank of Pakistan will issue you a Financial Literacy Certificate if you successfully finish the games on this application. This is one of the greatest applications that has been mostly overlooked by the general public.
Bonus : Opinion Rewards on Google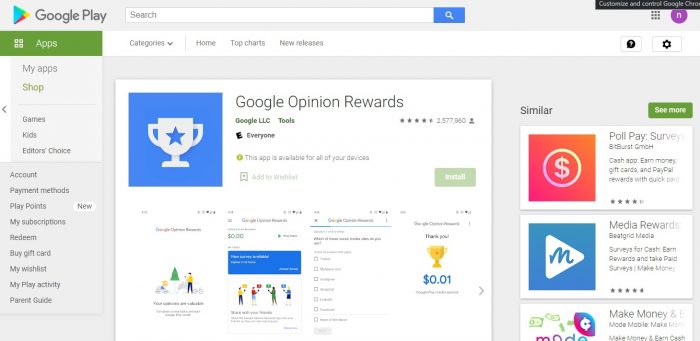 Working and earning money online is no longer a difficult task in Pakistan, thanks to programs like Google Opinion Rewards. It enables you to earn money by participating in online surveys. When you initially join up for the app, it will ask you a few personal questions before recommending a few surveys.
For each survey you complete, you will get $1.00 in Play credits. It's possible that you'll be asked about your thoughts on logos, sales campaigns, or travel plans.
It works similarly to Google Opinion Rewards in that it enables you to earn money by doing online surveys. To make money online from the comfort of your own home, you must complete surveys quickly. It also rewards you for expressing your point of view. You will get $0.13 to $3.25 for each online survey you complete.
Conclusion on Pakistan's Online Earning Apps
Apps for Online Earnings in Conclusion
In addition to these applications, other social media networks such as Facebook, Twitter, Instagram, Tiktok, LinkedIn, and YouTube enable you to earn money. In order to sell your services and reach a broader audience, these applications need the provision of constant content.
Frequently asked Questions (FAQs)
Which apps give in Pakistan?
All the mentioned applications pay real money in Pakistan
Which app is best for earn money in Pakistan?
In my opinion Fiver is the best app to earn money in Pakistan. It has a user-friendly interface. Furthermore, it is the greatest app for beginners.
What are the advantages of ?
Making money applications has a lot of advantages. These advantages are listed below.
Multiple Options:
online earning apps in Pakistan don't restrict you to a limited number of occupations; instead, they provide a broad range of options for earning money online. You have a number of options accessible to you from which you  may choose a career depending on your skills and interests. Moreover, You might opt to engage in surveys in order to make money if you love giving your ideas on different topics. You may earn incentives by like and sharing the app with your friends if you are a frequent social media user.
Flexibility:
You don't have to be active at a set time of day to perform chores using these applications. You have complete control on the time and location of your appointment. To start generating some additional money at any time of day or night, all you need is a stable internet connection. You have ultimate control over your time and money when you use online earning tools. Housewives and students may benefit from them to the fullest degree feasible.
No Investment required:
The best thing about digital money-making applications is that they don't need any kind of cash commitment. To get started, you will not be needed to pay anything. All that is necessary to begin your adventure into the realm of online income is a simple and free registration on the app.
Easy to use:
You just need to put in a little or no effort to generate money with these apps. In truth, there are a myriad of enjoyable tasks available to you that you may accomplish while having fun. No previous experience is required for these positions. The tasks provided by the applications are simple and straightforward.
Safe to Use:
It is completely risk-free to use money-making programs. You may pay with an in-app wallet or get gift cards and discounts to use to recharge your phone, order meals online, or shop online. You are also paid instantly after finishing a task.
How can I earn online in Pakistan?
Here is a list of ways to earn money online in Pakistan:
Freelancing.

Marketing

.

Digital Marketing.

Blogging.

Logo design.

.

Data Entry.

Developing websites.

YouTube.
How can I earn from Google?
You may generate money on contextually relevant adverts featured in the search results by connecting a Google AdSense account to your own search engine. Advertisers compete for top spots in the search results, and you may get a cut of the income if someone clicks on one of their advertisements.