Finding your Zong SIM number has never been easier, and it won't cost you a rupee. Just dial *310*9*2*4# to unveil your MSISDN (SIM number) on prepaid Zong SIM cards. Alternatively, you can swiftly retrieve your Zong SIM number by downloading the Zong app. This user-friendly method provides a convenient way to access your SIM number hassle-free.
Zong Sim has garnered a significant consumer base due to its enticing offer of free WhatsApp and Facebook packages. This has attracted a multitude of users, particularly young people and students seeking a cost-effective means to access the internet without a balance. However, many individuals who acquire Zong Sims are unaware of their own SIM number, which poses a challenge when it comes to recharging their balance. Thankfully, Zong offers the "sim lagao" (reactivate sim) offer, granting users additional benefits such as free SMS, internet data, and call minutes.
7 Methods to Find Zong Your Number
To assist you in identifying your Zong SIM number, here are seven foolproof techniques you can rely on:
Zong Sim Number Check Code
You can find your Zong number by simply dialing the Zong number check code on your phone
Open your phone's dialer.
Dial the Code: Open your phone's dialer and enter the following code: *310*9*2*4#.
Press Call: After entering the code, press the call button on your phone.
Retrieve Your Number: Wait for a moment, and Zong will automatically display your phone number on the screen.
It's essential to remember that this code is specifically designed for Zong prepaid SIM cards, and you won't incur any charges for using this service.
Also Read: Zong advance balance loan
Get your Zong number Via Dial *100#
here are the steps to obtain your Zong SIM number using the *100# code:
Dial *100#  from Your Zong SIM Card:
Begin by dialing *100# from your Zong SIM card. This initiates the Call Me Back service, providing you with a convenient way to reach out to someone when you're running low on balance or need them to contact you urgently.
Select Option 1 – "Please Call Me":
Upon dialing the code, a menu will appear on your screen. Choose option 1, which is labeled "Please Call Me." This option is specifically designed for situations where you want someone to call you back.
Enter the Recipient's Phone Number:
You will be prompted to enter a phone number, preferably of a friend or another phone you have access to. This number is where you wish to receive the incoming message. Ensure you enter the correct number to avoid any communication issues.
Send the Call Me Back Request:
After entering the number, send the request. A message will be sent to the provided number, which will read something like, "Please call me back at (your number)." In this message, the "(your number)" part will display your Zong number, allowing the recipient to identify you easily.
Wait for the Call Back:
Once the message is sent, wait for the recipient to call you back. This feature acts as a useful communication tool, especially when you need assistance and want someone to reach out to you promptly.
This method allows you to access your Zong SIM number conveniently and free of charge, without any additional fees or taxes.
Type "MNP" and send it to 667
Compose a Message: Open your messaging app and create a new message.
Type "MNP": In the message body, type "MNP."
Send to 667: Enter 667 as the recipient and send the message.
Receive Details: Shortly after sending the message, you will receive a reply containing comprehensive details of your Zong SIM number.
Also Read: Zong sim lagao offer
Use My Zong App
Download and Install the App:
Go to your device's app store (Google Play Store for Android or Apple App Store for iOS) and search for "My Zong App." Download and install the application on your smartphone.
Launch the App:
Once the installation is complete, open the "My Zong App" on your phone.
Log In or Sign Up:
If you're a new user, create an account by providing the required information. If you're an existing user, log in using your credentials.
View Registered SIM Cards:
Inside the app, navigate to the section that provides information about your account or SIM cards. The app will display the number of SIM cards currently registered on your phone, including your Zong SIM number.
Retrieve Your SIM Number:
Your Zong SIM number will be accurately displayed within the app. You can easily view it on your phone screen.
Checking Zong number via Android Settings
Access Android Settings
Begin by opening the "Settings" app on your Android smartphone. This app is usually represented by a gear icon and is located in your device's app drawer.
Navigate to "About Phone" or "About Device"
Scroll down within the Settings menu and locate the option titled "About phone" or "About device." Please note that the specific wording might vary based on your Android version and the manufacturer of your device.
Select "Status" or "SIM Status"
Within the "About phone" or "About device" section, tap on "Status" or "SIM status." Keep in mind that the naming of this option can vary depending on your Android version and device brand.
Find Your Zong Number
Look for your Zong number listed under labels such as 'My phone number' or 'SIM Status'. It may also be displayed as something similar. If your Zong number is visible, you have successfully found the information you were looking for.
However, if your number isn't visible, it could be due to your SIM card not having the number programmed into it. In such a scenario, you might want to consider using one of the alternative methods mentioned earlier to check your Zong number. These methods offer different ways to retrieve your Zong number, ensuring you have the necessary information even if it's not readily available through your device settings.
Check the Number via CNIC
You can enter your ID card number on the official PTA website to access detailed information about any SIM cards registered under your name. Simply search for "how to verify the number of active SIM cards on my CNIC" to find the relevant government website and explore the results. To learn more, you can also refer to the Zong Balance Save Code.
Call Helpline 310
By dialing the helpline number 310, you can directly connect with a representative who will assist you in real-time. The Zong customer service department is dedicated to providing you with all the necessary information regarding your SIM number.
Call a Friend
The easiest option to determine your Zong SIM number is to dial any friend's number from your Zong SIM. When the call is received by your friend, their phone will display your number.
Also Read: Zong internet packages
Checking Zong number without Balance
Once you have successfully obtained your Zong SIM number, you can take advantage of additional features and benefits. Explore Zong's internet packages, which offer affordable rates for smooth browsing experiences. Additionally, Zong offers attractive SMS packages, allowing you to stay connected with your loved ones.
Checking your Zong SIM number without a balance is easy. Simply insert the SIM into your phone, access the dial pad, and enter the following code: *310#. Upon entering this code, you will be presented with a menu. Select "My Account" by typing 9 and pressing the send button. From there, choose "My Services" by entering 2 and clicking Send. Finally, select the option to "View My Number" by replying with "4" and pressing the send button. Your SIM number will be displayed on your mobile device's screen. As this process incurs no fees, it is entirely cost-free and applicable to prepaid customers only.
Also Read: Zong call packages
Kindly note the following terms and conditions:
This method allows free access to your Zong SIM number on your mobile device.
Only active SIM cards can be checked; inactive SIM cards will not work.
Please visit the Zong website if you encounter any issues with the provided code, as codes are subject to change.
For more information, contact the Zong helpline.
By contacting the assistance line, you can learn the ownership details of a Zong SIM, where the Zong number was registered, and the location of the Zong SIM.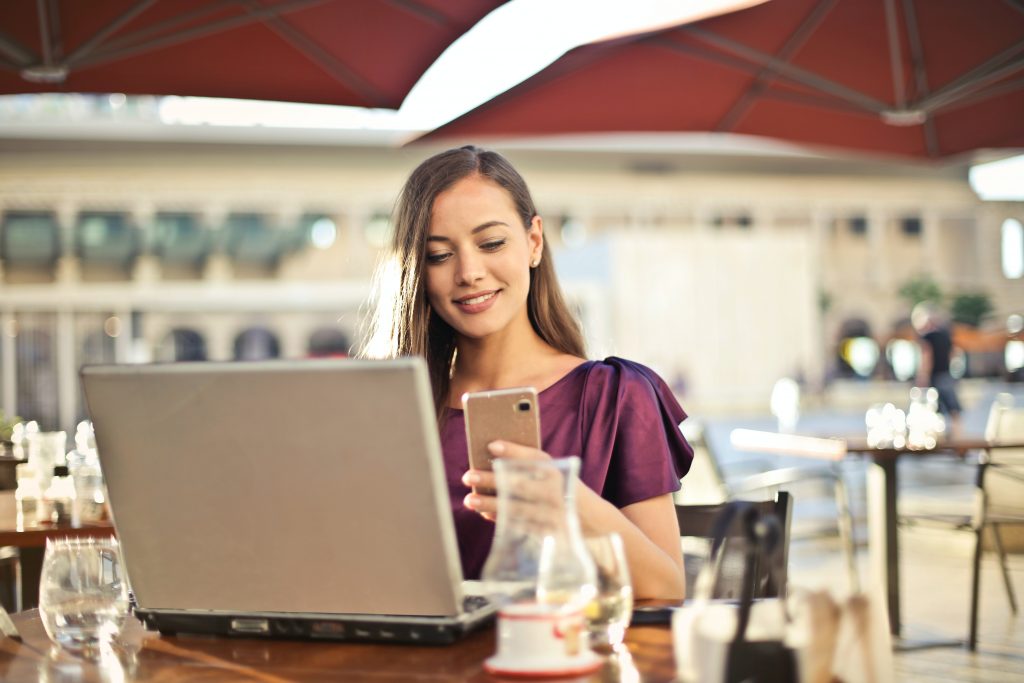 Final Thoughts on how to check Zong number
Knowing how to check your Zong number without balance is a valuable piece of information that ensures you're always connected, even in unexpected situations. We understand the importance of staying in touch with your loved ones, especially in emergencies, and having the ability to retrieve your Zong number without needing any balance provides peace of mind.
The methods we've discussed are simple, quick, and most importantly, free of charge. Whether you choose to use the USSD code, the Zong app, or the online portal, you can easily access your Zong number details without worrying about your balance running out. It's empowering to have this knowledge at your fingertips, allowing you to manage your communication needs efficiently.
As technology continues to evolve, staying informed about these convenient methods is essential. We recommend saving this information for future reference, ensuring that you're always prepared, regardless of the situation. Being aware of how to check your Zong number without balance showcases your proactive approach to managing your mobile services, and it reflects your commitment to staying connected with the people who matter most.
We hope this guide has been helpful to you. If you have any more questions about Zong services or any other related topics, don't hesitate to reach out. Remember, your connectivity is our priority, and with the right knowledge, you can navigate the digital world effortlessly. Stay connected, stay informed, and enjoy seamless communication with Zong!
FAQs on Zong number check code
Is it possible to use the Zong number check code if my balance is zero?
Yes, you can use the Zong number check code even if your balance is zero.
What steps should I take if the Zong number check code is not functioning as expected?
If the Zong number check code is not working, ensure that you've entered the correct code (*2#) and that your phone has network coverage. If the issue persists, contact Zong customer support for assistance.
Can I retrieve my Zong number through the My Zong App?
Yes, you can find your Zong number through the My Zong App. After logging in, your Zong number will be displayed in the account information section.
How can I get in touch with Zong customer support for assistance?
To contact Zong customer support, you can dial 310 from your Zong number for assistance. Alternatively, you can visit the official Zong website for online chat support or visit a Zong service center near you.