In this post we have have collected for you the top Funny Poetry in Urdu. We hope you enjoy it, and if you enjoy it, please do share it with your friends.
If you like this post of Funny Poetry, we bet you will also like other post on our page including, love poetry, sad poetry, zulf poetry, dhoka poetry, muskurakat poetry, zindagi poetry, intezar poetry, yaad poetry, barish poetry, waqt poetry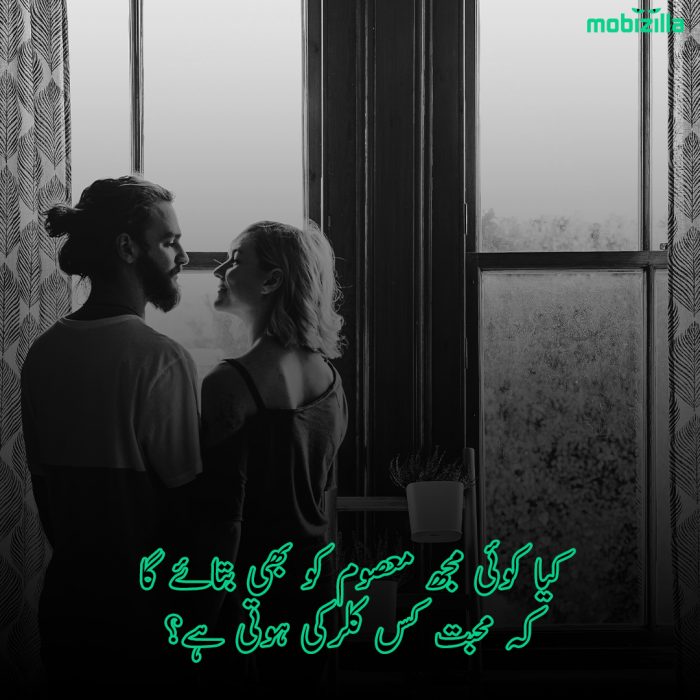 funny-poetry-on-girl-in-urdu
کیا کوئی مجھ معصوم کو بھی بتائے گا
کہ محبت کس کلرکی ہوتی ہے؟
—<<>>—
Kiya koie muj masoom ko bi batye ga
Kah mohabat kis color ki hote
—<<>>—
Will anyone tell me innocent?
What kind of clerk is love?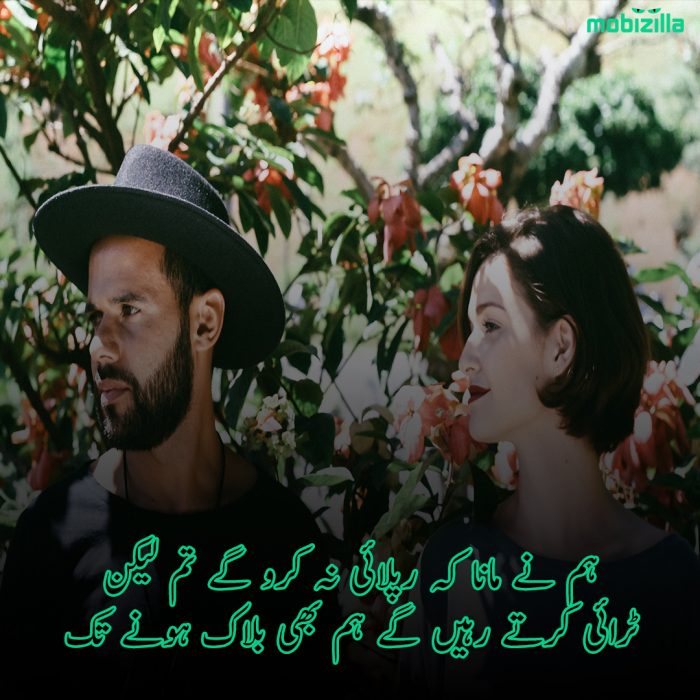 funny-poetry-in-urdu
ہم نے مانا کہ رپلائی نہ کرو گے تم لیکن
ٹرائی کرتے رہیں گے ہم بھی بلاک ہونے تک
—<<>>—
Hum nai mana kah replye na karo get um lkin
Tarye karte rahay gay hum bi block honi thk
—<<>>—
We agreed that you would not reply
We will keep trying until we are blocked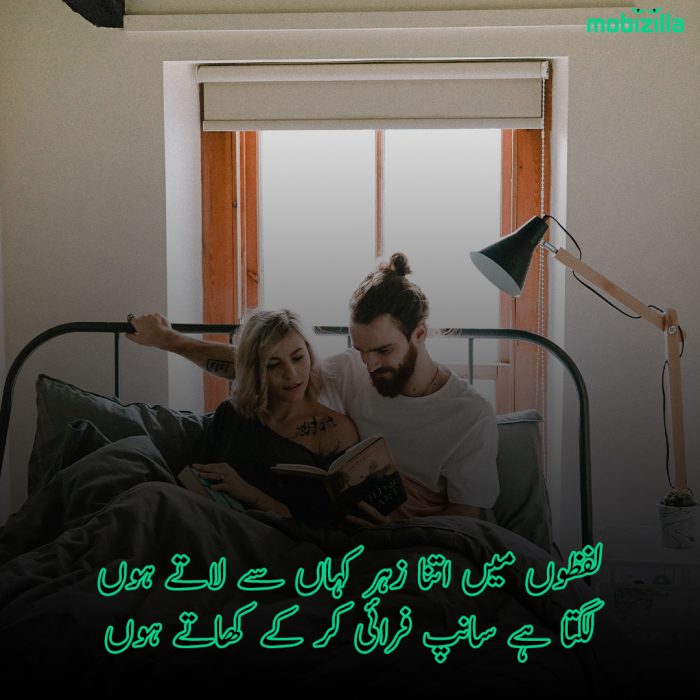 funny-shayari-in-urdu
لفظوں میں اتنا زہر کہاں سے لاتے ہوں
لگتا ہے سانپ فرائی کر کے کھاتے ہوں
—<<>>—
Lafzo mia itna zahir kaha se lyte ho
Lagta hai samp parye karke kahte ho
—<<>>—
Where do I get so much poison in words?
I think I eat fried snakes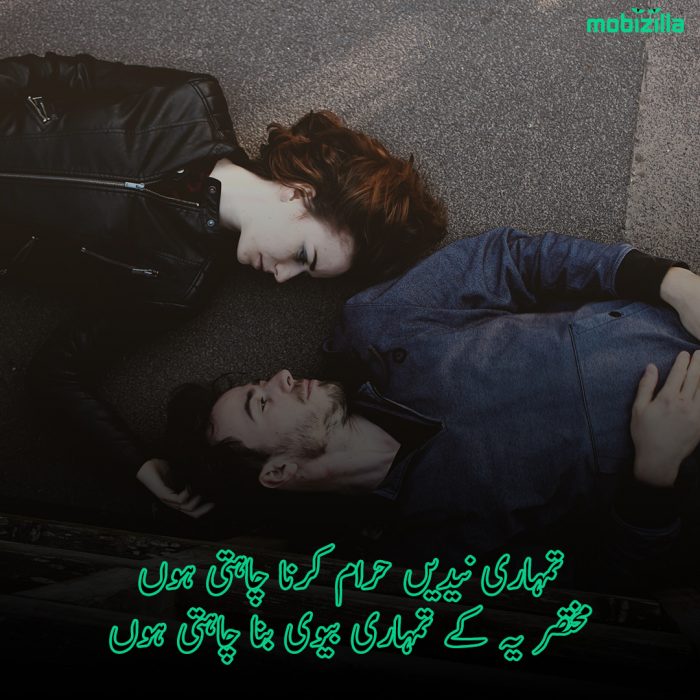 funny-poetry-in-urdu-for-students
تمہاری نیدیں حرام کرنا چاہتی ہوں
مختصر یہ کے تمہاری بیوی بنا چاہتی ہوں
—<<>>—
Tumahare nendain haram krna chahte ho
Mohtasar ye ke tumhare bibi baa chahte ho
—<<>>—
I want to forbid your sleep
In short, I want to be your wife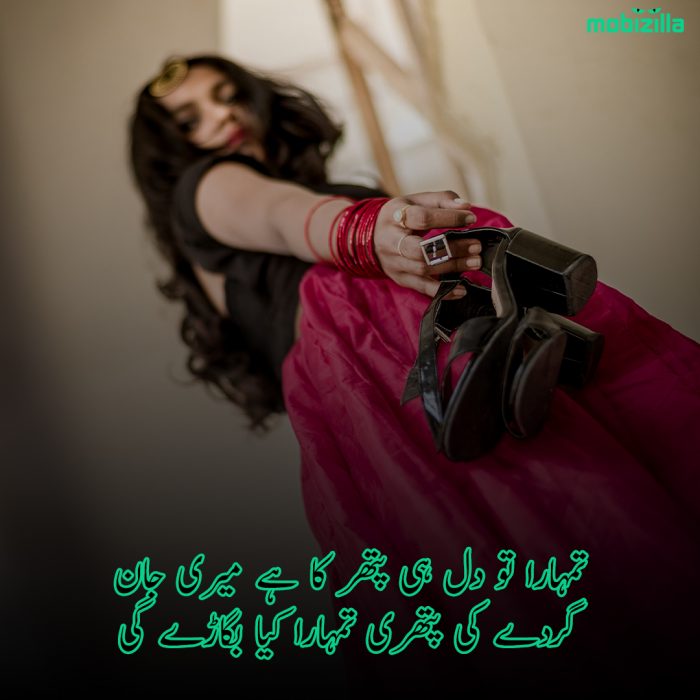 funny-poetry-in-urdu-for-friends
تمہارا تو دل ہی پتھر کا ہے میری جان
گردے کی پتھری تمہارا کیا بگاڑے گی
—<<>>—
Tumahare to dil hi patar ka han mare jan
Gar  de ki patri tumahre kiya bigare gi
—<<>>—
Your heart is made of stone, my soul
What will kidney stones do to you?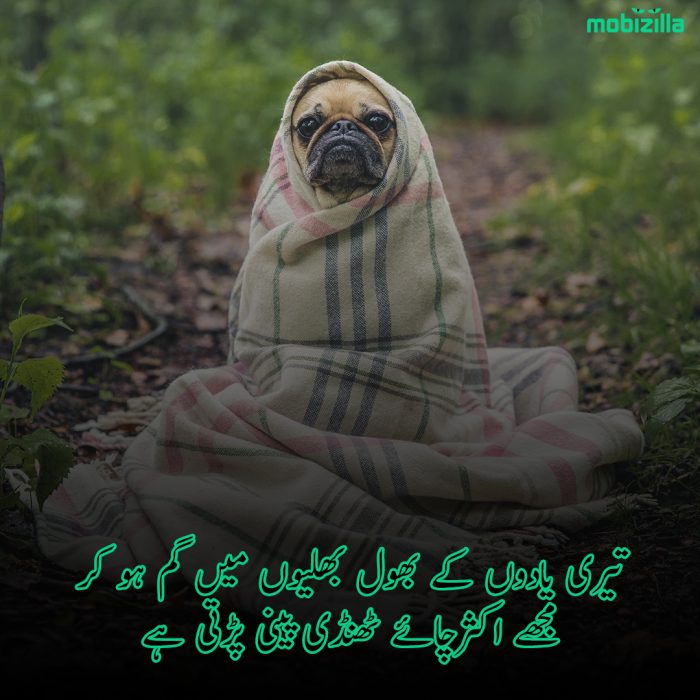 funny-quotes-in-urdu
تیری یادوں کے بھول بھلیوں میں گم ہو کر
مجھے اکثرچائے ٹھنڈی پینی پڑتی ہے
—<<>>—
Tare yado ko bhool bhilo mai gum hokar
Muje aksar chaie tandi peni parti hai
—<<>>—
Lost in the confusion of your memories
I often have to drink cold tea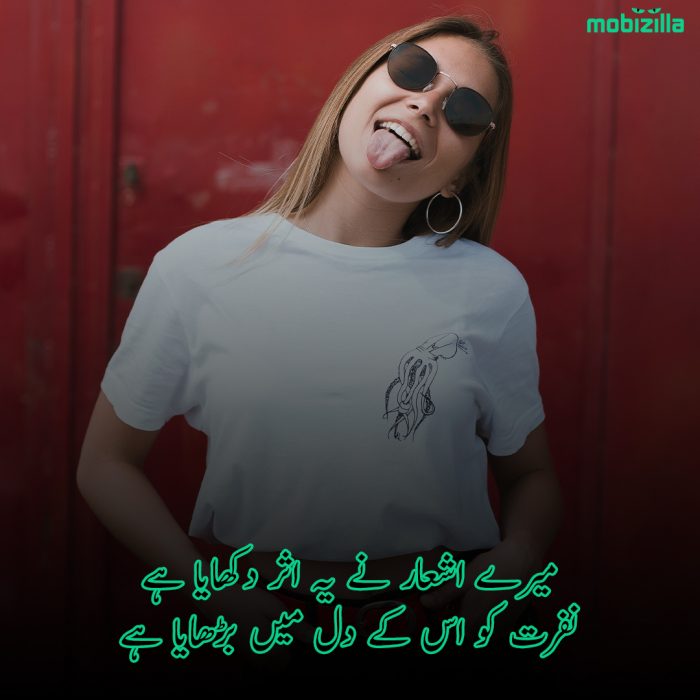 funny-poetry-in-urdu-2-lines
میرے اشعار نے یہ اثر دکھایا ہے
نفرت کو اس کے دل میں بڑھایا ہے
—<<>>—
Mare isharni ye asar dikaya hai
Nafrat ko us ki dil mai barhaya hai
—<<>>—
My poems have shown this effect
Hatred has grown in his heart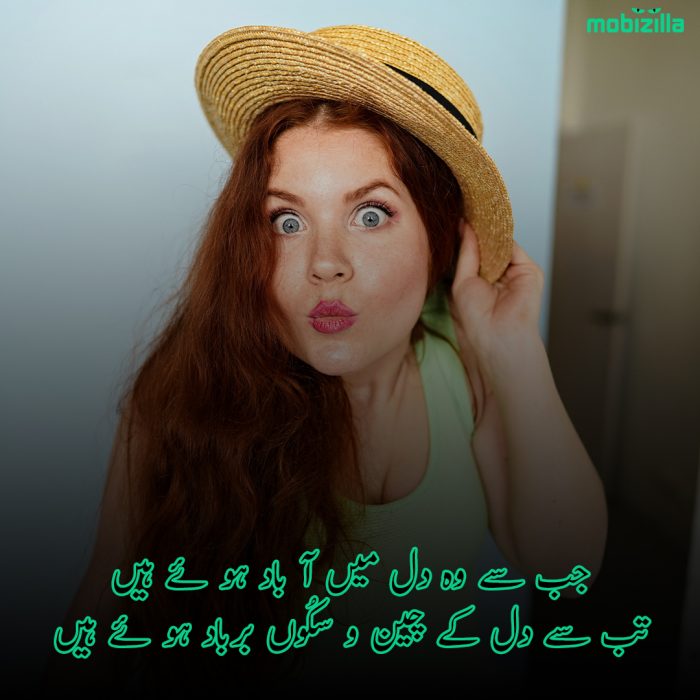 very-funny-poetry-in-urdu
جب سے وہ دل میں آ باد ہو ئے ہیں
تب سے دل کے چین و سکُوں برباد ہو ئے ہیں
—<<>>—
Jab se dil main aya howie hain
Tab se dil ki chain wo sako barbad howay hain
—<<>>—
Ever since they have settled in the heart Since then,
the peace of mind has been ruined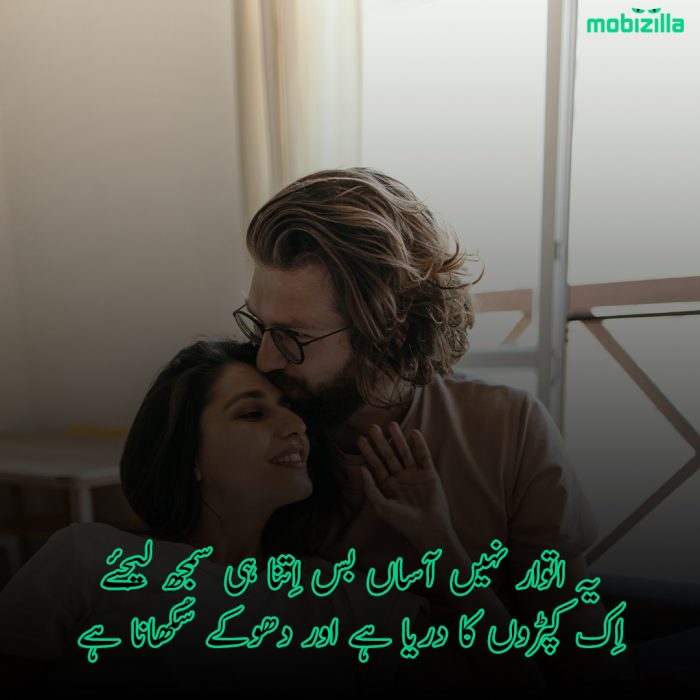 funny-whatsapp-status-in-urdu
یہ اتوار نہیں آساں بس اِتنا ہی سمجھ لیجئے
اِک کپڑوں کا دریا ہے اور دھوکے سُکھانا ہے
—<<>>—
Ye itwar nahi asa bs itna hi samjo lijie
Ik kapro ka darya hai or dokay sokna hai
—<<>>—
This Sunday is not easy, just understand that
There is a river of clothes and deception to dry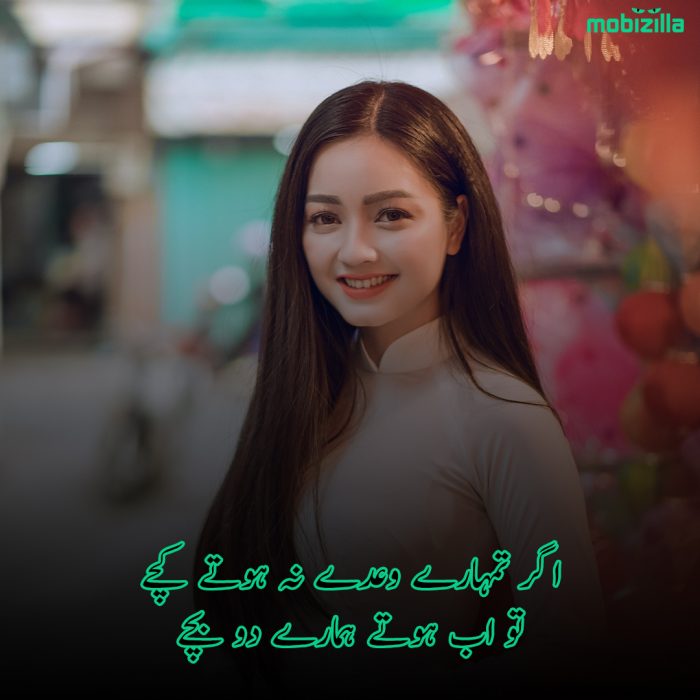 funny-poetry-in-urdu-text
اگر تمہارے وعدے نہ ہوتے کچے
تو اب ہوتے ہمارے دو بچے
—<<>>—
Agar tumahare waday na hote kachi
To ab hote hamre do bachi
—<<>>—
If your promises weren't crude
So now we have two children
Follow us on instagram
Follow us on Facebook