Embark on a delightful fragrance journey as we unveil the top 10 women's perfumes in Pakistan. Whether you're seeking a scent that exudes delicate and airy notes, boasts bold and powerful aromas, or falls somewhere in between, this curated selection caters to diverse preferences. From classic and timeless fragrances to the latest trends, these perfumes promise to leave a lasting impression on every occasion.
Step into the world of enchanting scents that harmonize with your unique personality and elevate your presence wherever you go. Whether you're attending a special event, going about your daily routine, or simply indulging in self-care, let these captivating perfumes be the perfect companion.
Discover the allure of these carefully curated fragrances and let them weave their magic, leaving a trail of enchantment in your wake. Embrace the power of fragrance, and immerse yourself in the captivating world of top-notch women's perfumes in Pakistan. Prepare to make a statement and leave a lasting impression with each and every spray. Your signature scent awaits!
Best International Perfumes for Women in Pakistan
Obsession (Calvin Klein):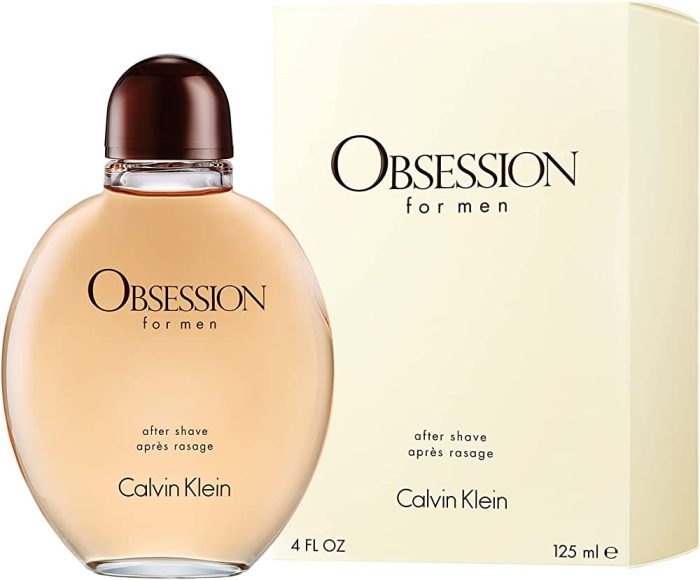 Calvin Klein, a prominent clothing company renowned for its association with well-known models, also offers a range of highly acclaimed female colognes. Among them, Obsession by Calvin Klein stands out as a seductive and captivating scent that has garnered global popularity. With its alluring fragrance, it has become a daily favorite for countless individuals worldwide.
Available in physical stores and online retailers, Obsession is priced at Rs. 11,800 in Pakistan, making it a luxurious choice for those seeking an irresistible and memorable fragrance.
Velvet Orchid Lumière (Tom Ford Perfume):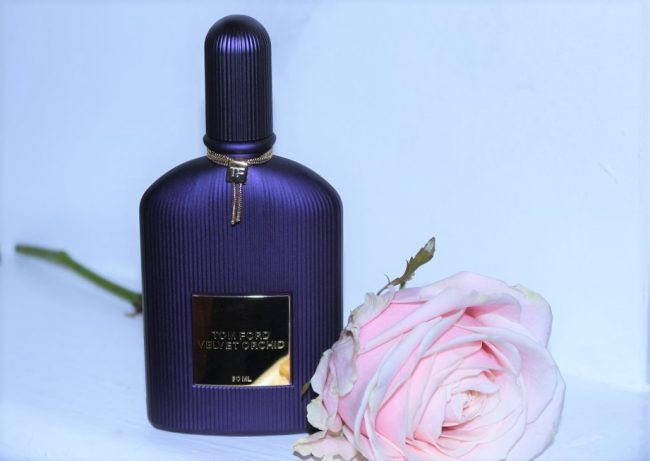 Tom Ford's Velvet Orchid Lumière for women is an enchanting fragrance that starts with vibrant notes of mandarin and Italian bergamot, lifted by a gentle alcohol component. As the scent evolves, the passionate and warm tones of orchid, rose, and jasmine intertwine with sweet and smooth honey undertones.
This captivating aroma uplifts the spirit and captivates the senses, making it one of the most beloved and widely used women's colognes in Pakistan. Velvet Orchid Lumière comes with a price tag of Rs. 39,278, offering an indulgent experience for those seeking a delightfully feminine scent.
Bombshell Oudwomen Edp (Victoria's Secret):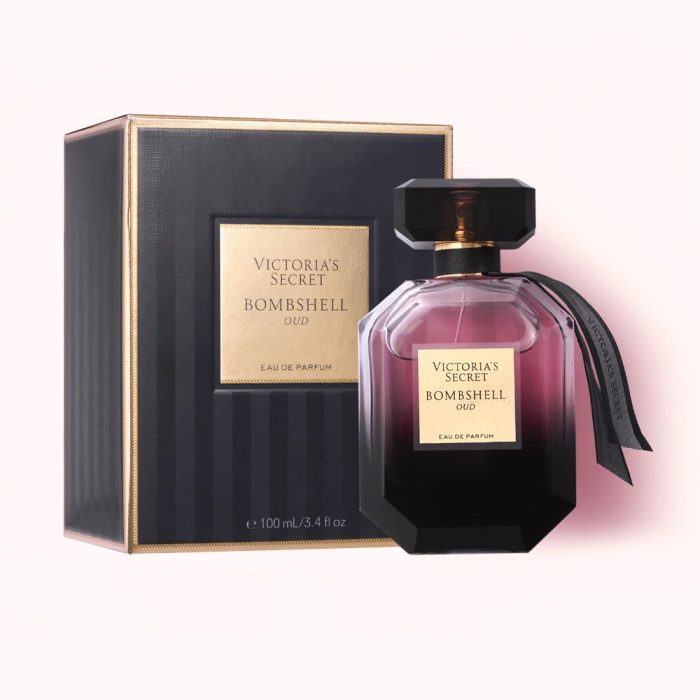 Unleash your inner bombshell with Victoria's Secret Bombshell Oudwomen Edp. This exquisite fragrance is the perfect companion for the modern woman, leaving a lasting impression wherever you go. With its delicate floral and citrus undertones, Bombshell Oudwomen Edp is crafted exclusively for women, empowering you to be noticed and remembered with every spritz. The allure of this fragrance will captivate hearts and leave them craving more.
For women who want to stand out effortlessly, Victoria's Secret Bombshell Oudwomen Edp is the perfect choice. As one of Pakistan's most popular and widely used women's perfumes, it offers long-lasting effects that keep you feeling confident and captivating throughout the day. Priced at Rs. 30,809, this vibrant perfume is a must-have for any woman seeking a flutter of femininity and allure.
Chanel Coco Mademoiselle Eau de Parfum: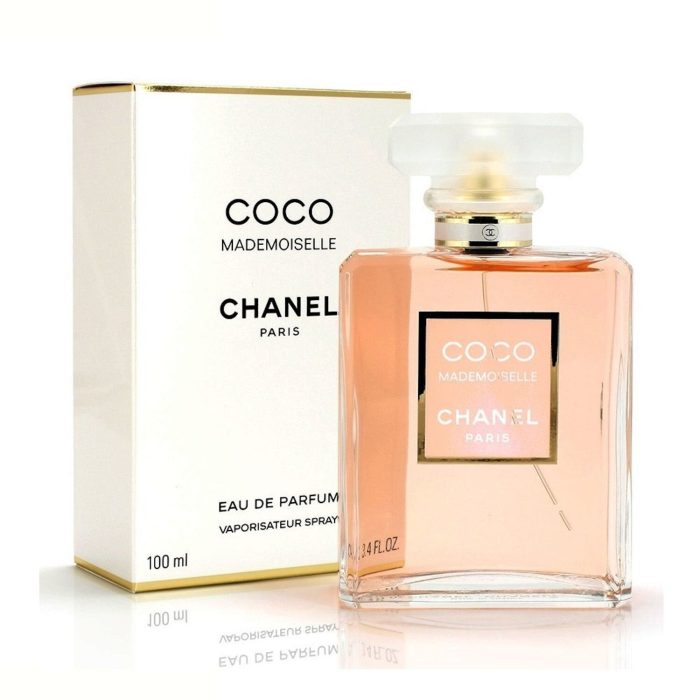 Chanel Coco Mademoiselle is a timeless and iconic fragrance that exudes elegance and sophistication. With its rich blend of citrus, floral, and woody notes, this perfume strikes the perfect balance between freshness and sensuality. The top notes of orange and bergamot lead to a heart of jasmine and rose, while the base notes of patchouli and vetiver add depth and allure. Coco Mademoiselle is a classic choice for women who appreciate a refined and luxurious scent.
Ma Vie Eau De Parfum (Hugo Boss):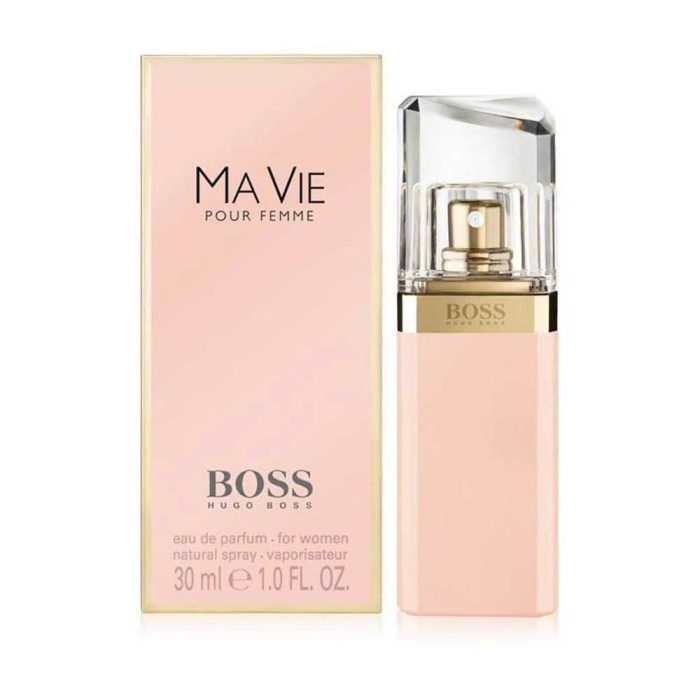 Hugo Boss Ma Vie Eau De Parfum embodies three essential principles: modernism, femininity, and confidence. The fragrance opens with a touch of modernity, combining cactus flowers with green freshness in the top notes. In the heart, pink freesia, jasmine, and rose buds symbolize feminine refinement, while warm woods and cedar in the base notes elevate self-assurance.
Created to serve as a reminder to cherish the little moments of success and appreciate those around us, Ma Vie Eau De Parfum exudes an aura of sophistication and empowerment. In Pakistan, this exceptional fragrance is priced at Rs. 11,500, making it one of the finest and most beloved perfumes for women.
Beautiful Magnolia (Estee Lauder):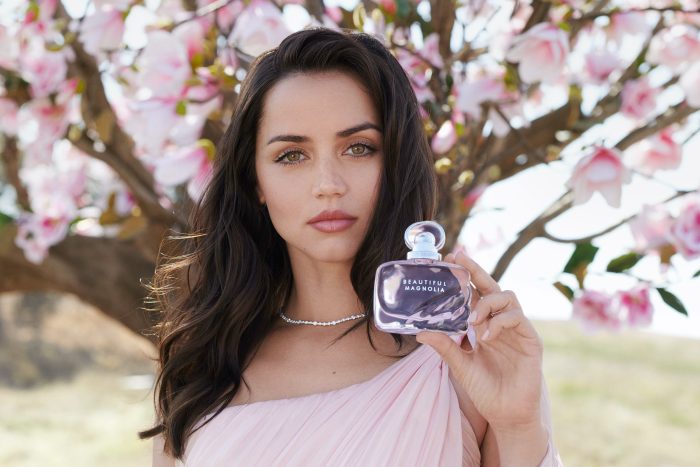 Estee Lauder Beautiful Magnolia is a reflection of the sparkling brilliance of a chandelier dancing in a glass of champagne. This invigorating fragrance blends delightful floral notes such as jasmine, ylang-ylang, and roses with fruity tones of citrus oils, raspberries, and peaches.
The result is a renewed and energizing scent that encapsulates the beauty of blooming magnolias and leaves you feeling refreshed and uplifted. With its irresistible blend of floral and fruity accords, Beautiful Magnolia is a true delight for the senses.
Marc Jacobs Daisy Eau So Fresh:
Marc Jacobs Daisy Eau So Fresh is a playful and youthful fragrance that captures the essence of a sunny day. With its fruity and floral composition, this perfume opens with a burst of raspberry, grapefruit, and pear, followed by a heart of rose, apple blossom, and jasmine. The base notes of musk, plum, and cedarwood add a touch of warmth and charm. Daisy Eau So Fresh is a delightful and uplifting scent, perfect for carefree and joyful moments.
Jo Malone London Peony & Blush Suede Cologne: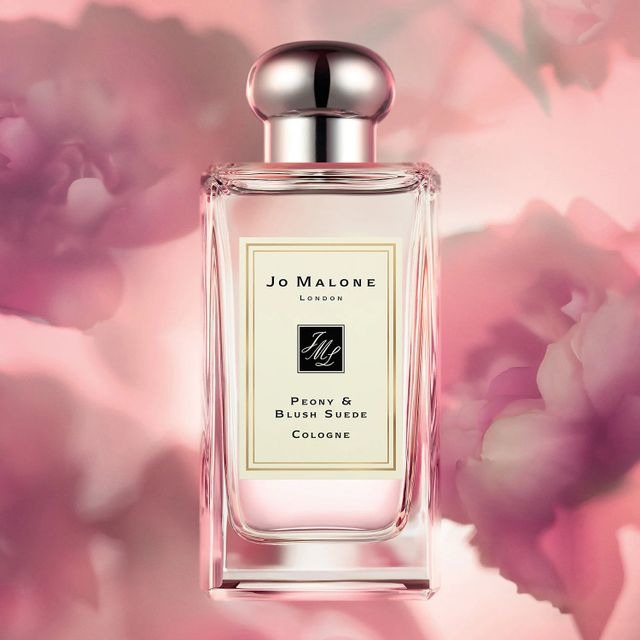 Jo Malone is renowned for its elegant and refined fragrances, and Peony & Blush Suede is no exception. This cologne combines the delicate and romantic aroma of peony with the luxurious and velvety scent of blush suede, creating a captivating and alluring fragrance. The floral and suede notes intertwine harmoniously, evoking a sense of opulence and femininity. Jo Malone London Peony & Blush Suede Cologne is a sophisticated choice for women who appreciate a touch of indulgence in their everyday life.
Best Pakistani Perfumes for Women
Smash Sania Mirza (J.):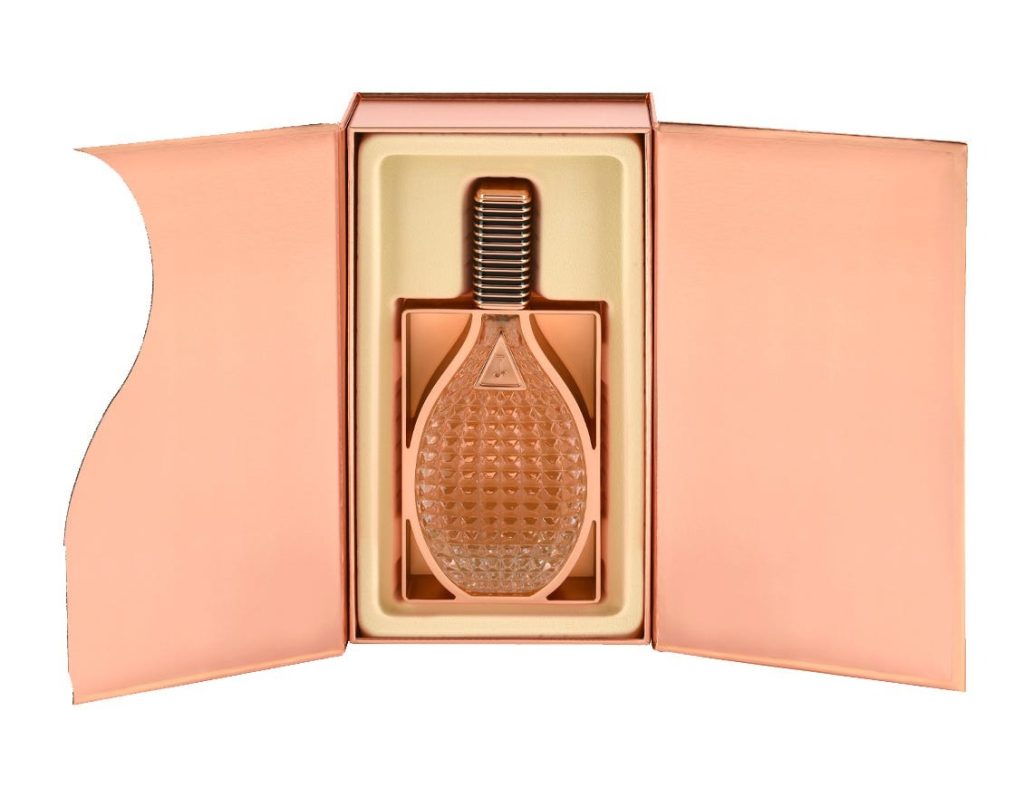 Smash Sania Mirza, formerly known as Junaid Jamshed, has earned a well-deserved reputation for its exceptional clothing lines. Alongside a wide array of apparel and accessories, the brand also offers an impressive collection of perfumes designed specifically for women.
Among the various options available, the J. line of women's perfumes stands out with its unique and enduring aromas, each crafted with meticulous attention to detail. With so many choices, it can be challenging to select the perfect fragrance, but fear not! We have identified the top three Junaid Jamshed fragrances for women in Pakistan, each presenting a distinct scent that lingers throughout the day.
Remember Me (Bonanza Satrangi):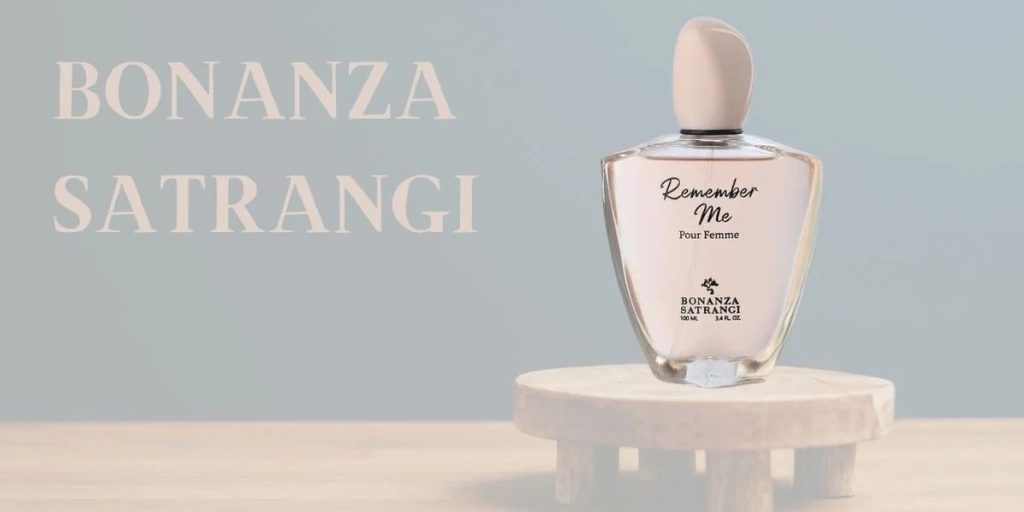 Remember Me is an exquisite perfume that exudes elegance and flair. Its appealing and unconventional packaging instantly captures the attention of those with a penchant for creativity. Blending rose with delightful notes of peach, raspberry, plum, and strawberry, this fragrance offers a refreshingly unique scent.
For optimal use on hot days, it is recommended to spray the perfume on your garments rather than directly on yourself. Presented in a 100ml container, Remember Me is priced at Rs. 4,680 and can be conveniently purchased online or at physical Bonanza Satrangi stores. Undoubtedly, it ranks among Pakistan's top perfumes for women.
Orange Bloom (Khaadi):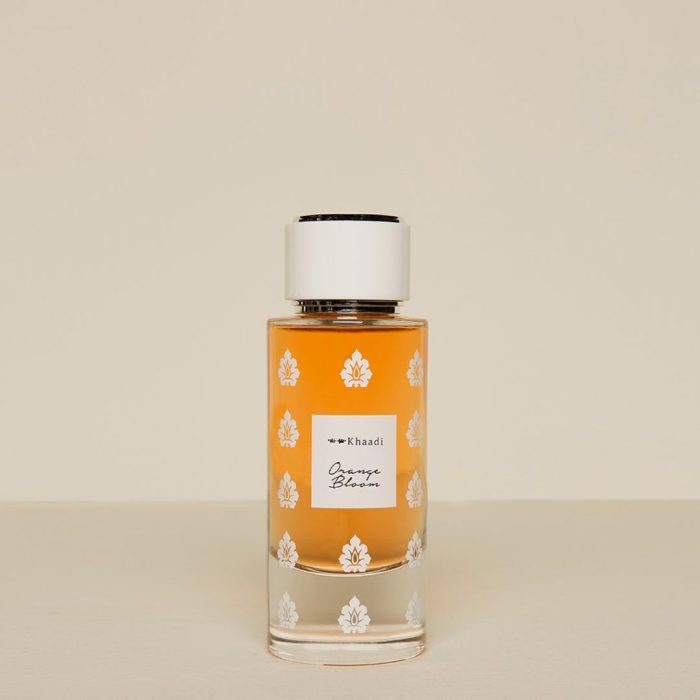 Embodying the essence of lemon and orange citrus, with a subtle touch of vanilla, Orange Bloom by Khaadi boasts a vivacious and feminine allure. The perfume comes securely packaged to ensure safe delivery to its users, and the vibrant, orange-hued container adds to its charm, making it a perfect gift or an exquisite addition to your fragrance collection.
With its long-lasting effect, Orange Bloom can be applied to clothing or pulse points, ensuring you stay energized and playful throughout the day. Priced at Rs. 2,200 for a 100ml bottle, it's no surprise that Orange Bloom ranks among Pakistan's top perfumes for women.
TUX (The Dua Brand):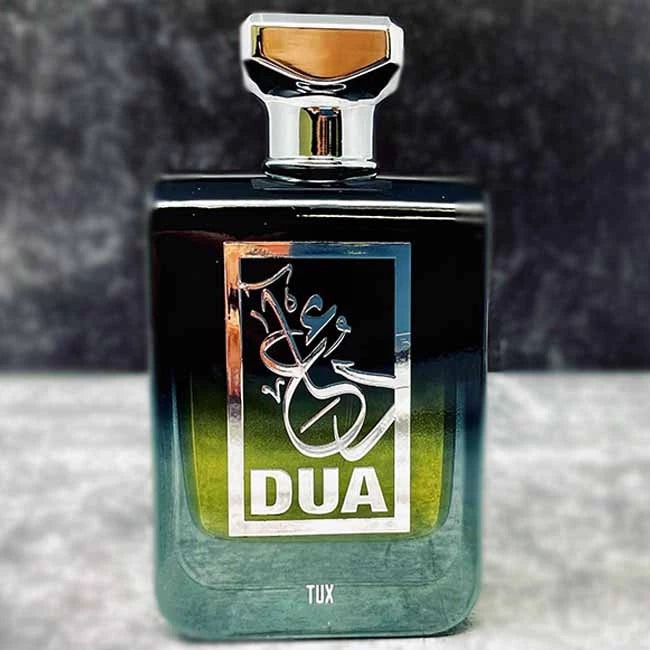 One of the most beloved fragrances from The Dua Brand, enjoyed by both men and women, is TUX, inspired by Yves Saint Laurent Tuxedo. This unisex perfume boasts a captivating blend of earthy pepper and patchouli notes, balanced beautifully with the sweet allure of vanilla. The fragrance carries a deep sense of marine splendor, evoking a feeling of sophistication and allure.
Priced affordably at Rs. 6,250, TUX is a top-rated women's perfume in Pakistan, known for its long-lasting effect, ensuring you remain enveloped in its enchanting scent throughout the day.
Sweet Fantasy (Waseem Badami):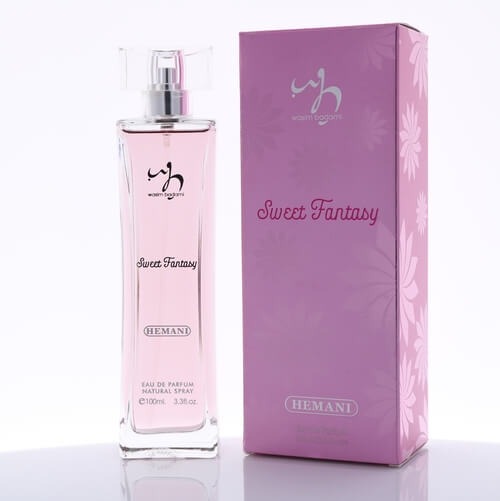 Sweet Fantasy perfume by Waseem Badami is a delightful and exquisite scent that leaves a lasting impression when applied correctly. Revered as one of the best perfumes for women in Pakistan, it boasts a delightful blend of floral and spicy notes, reminiscent of a vibrant rose garden after a refreshing rain shower.
Presented in a sophisticated and feminine pink bottle, Sweet Fantasy is a versatile fragrance suitable for various occasions, from casual outings to formal events. To ensure long-lasting effects, it is advised to spray the perfume from a distance onto your garments or pulse points and then gently apply it to each area for a soft and fresh fragrance experience.
Available on its official website, this designer cologne is offered for sale in Pakistan, ensuring you can indulge in its captivating essence without a hefty price tag, priced at Rs. 6,750.