The fashion industry in Pakistan has garnered global recognition, thanks in no small part to the contribution of Pakistani female models. These models play a crucial role in showcasing the talent of Pakistani fashion designers, elevating the country's fashion scene to new heights. With the demand for Pakistani fashion constantly on the rise, these models work hand in hand with designers to bring their creations to life on the runway and in various fashion campaigns.
At the heart of the clothing industry, fashion models are indispensable in setting trends and capturing the essence of style and elegance. Their grace, poise, and versatility breathe life into the designer's vision, making fashion accessible and aspirational for the masses.
Mobizilla presents the top 15 Pakistani female models who are at the forefront of the fashion industry. From ramp walks to magazine covers, they are the faces that embody the spirit of Pakistani fashion, making a significant impact both nationally and internationally.
List of Top 15 Pakistani Female Supermodels
Sadaf Kanwal: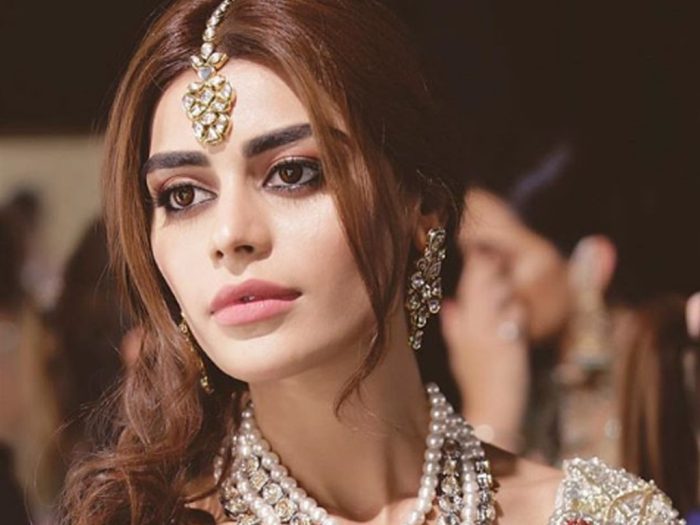 Sadaf Kanwal, born on August 29, 1993, in Karachi, is a rising star in the world of modeling. With a strikingly attractive appearance and a height of 1.7 meters, she has quickly made her mark in the industry. Sadaf's talent and charisma have garnered her several prestigious awards, including the Lux Style Award for Model of the Year – Female and the Lux Style Award for Best Emerging Talent in Fashion.
In addition to her successful modeling career, Sadaf Kanwal ventured into the Pakistani film industry with her role in the movie "Baalu Mahi." Her recent marriage to the renowned actor Shehroz Sabzwari, son of Behroz Sabzwari, further brought her into the limelight. Despite her young age, Sadaf's achievements have already solidified her position as a prominent figure in the world of fashion and entertainment.
Rabia Butt: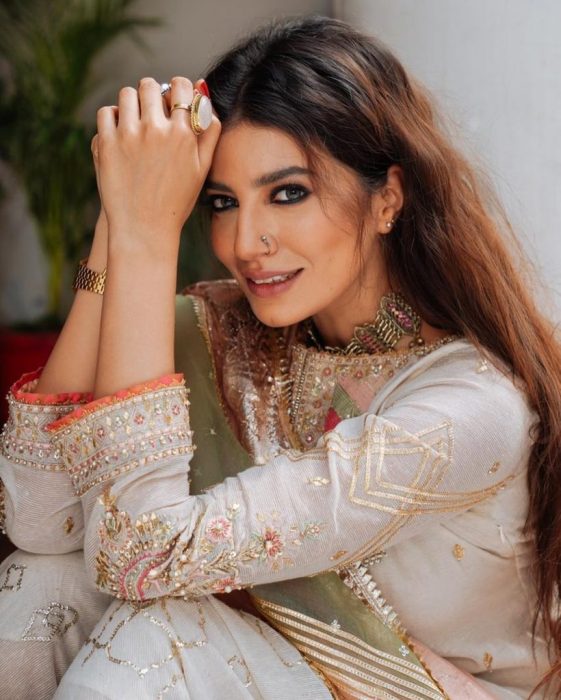 Born on February 26, 1990, in Lahore, Rabia Butt is a stunning model who exemplifies the term "kitaabi chehra" (bookish face) to perfection. Her beauty is captivating, and she exudes an air of elegance that seems almost untouchable. Rabia has made an extraordinary mark in multiple fields in a remarkably short span of time. Her versatility shines through as she effortlessly navigates various aspects of her career.
Notably, Rabia Butt has received prestigious awards, including the Lux Style Award for Model of the Year – Female and the Lux Style Award for Best Emerging Talent in Fashion.
Areeba Habib: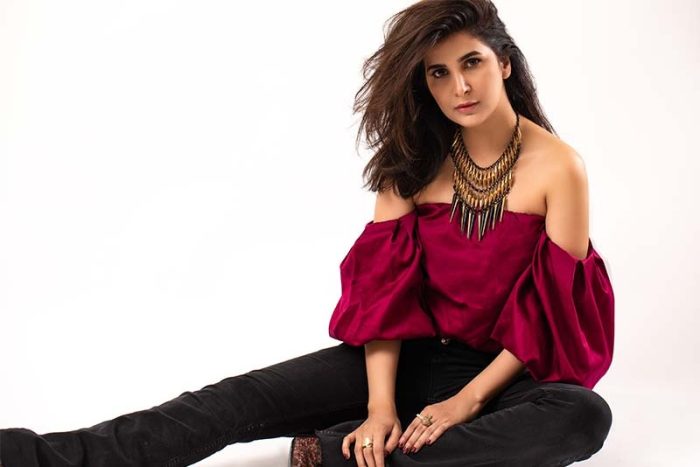 Born on May 1, 1993, in Karachi, Areeba Habib gained fame for her role as Misha in the drama "Jalan." However, beyond her acting talents, she is a highly sought-after model and one of the most well-compensated figures in the fashion industry.
Her charming and cute-faced appearance has made her a favorite on both the ramp and in fashion journals. Areeba's ability to seamlessly transition between acting and modeling further highlights her versatility and talent.
Mehwish Hayat: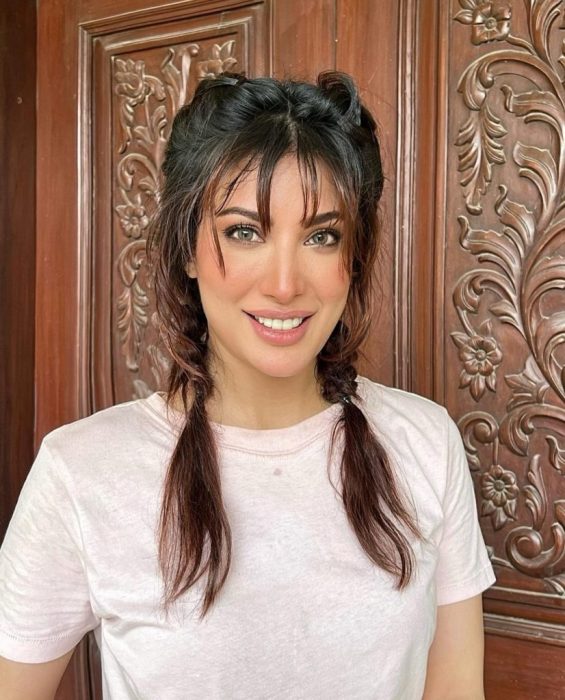 Born on January 6, 1988, in Karachi, Mehwish Hayat is a celebrated actress and holder of the prestigious Sitara-e-Imtiaz award. Her acting prowess is widely recognized and has earned her numerous accolades, including the Lux Style Award for Best Film Actress – Viewers' Choice and the Lux Style Award for Best TV Actress.
In addition to her acting achievements, Mehwish Hayat is a highly demanded-face in the modeling industry. Pakistani designers and brands eagerly seek to collaborate with her, as she brings a touch of grace and charisma to every project she undertakes.
Nadia Hussain: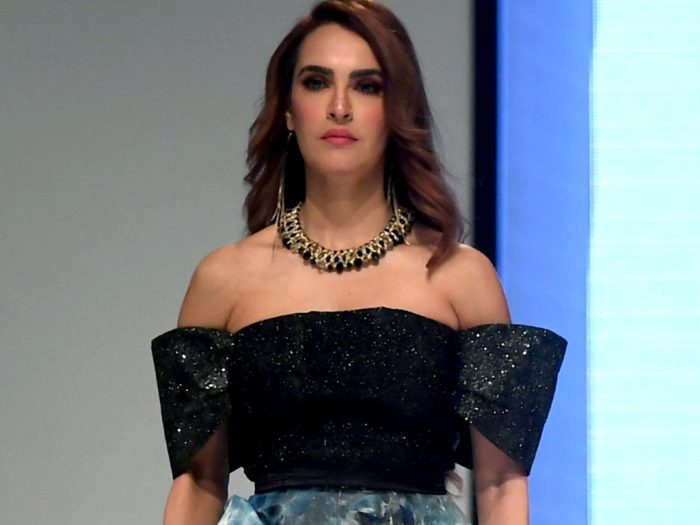 Nadia Hussain, born on January 11, 1979, in Sweden, stands tall at 1.78 meters and is a prominent figure in the modeling industry. Her breakthrough came with the TV serial "Ladies Park," which catapulted her career to new heights. Since then, Nadia has built an impressive portfolio, showcasing her versatility and expertise in various projects.
Apart from her successful modeling career, Nadia Hussain is a woman of many talents. She owns a successful salon and has ventured into the beauty industry with her own cosmetic range. With her vast experience and accomplishments, Nadia Hussain stands as one of the most esteemed individuals in this field.
Cybil Chaudhry: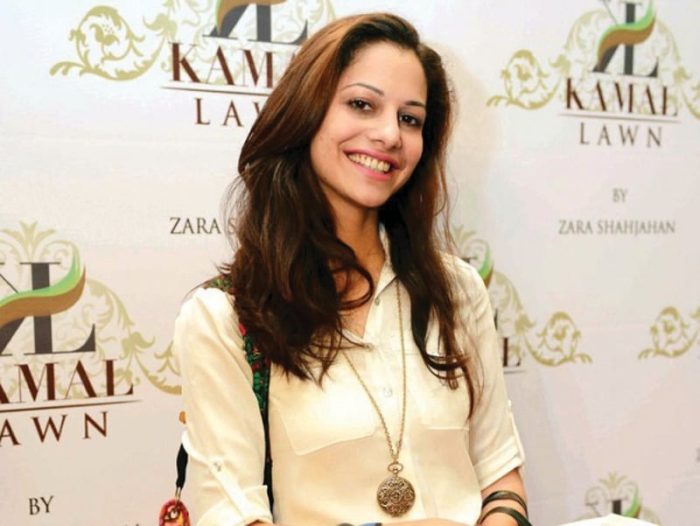 Born on February 16, 1984, in Germany, Cybill Choudhary is a dedicated and consistent model who has made her mark in the industry with her unwavering commitment to her craft. Her passion for modeling led her to pursue a successful career on the ramp and in fashion shoots.
While she may not have delved into various fields like some of her peers, Cybill Choudhary showcased her knowledge and expertise in the modeling industry when she appeared as a judge on the renowned reality talent hunt show, "Miss Veet Pakistan." Her contributions to the fashion world have earned her recognition, including the Lux Style Award for Model of the Year – Female.
Amna Ilyas: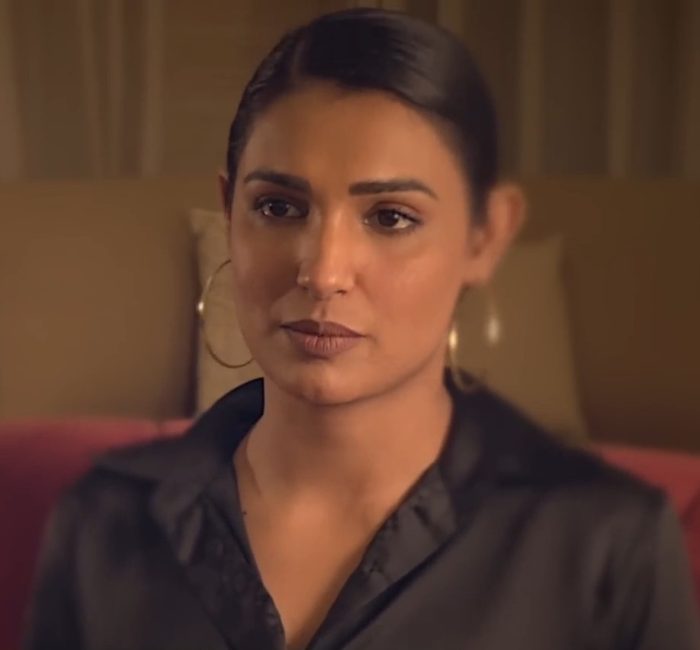 Amna Ilyas, born on October 11, 1987, in Karachi, stands tall at 1.73 meters and is celebrated as one of the finest female models in Pakistan. Breaking stereotypes, this dusky beauty showcases that true elegance knows no bounds of skin color. Amna's presence on TV screens and in the fashion world is a testament to her mesmerizing beauty and undeniable talent.
Beyond her successful modeling career, Amna Ilyas has also ventured into acting, proving her versatility and skill on both the runway and the silver screen. Her impressive performances in numerous dramas and films have garnered her praise and adoration from audiences and critics alike.
Mushk Kaleem: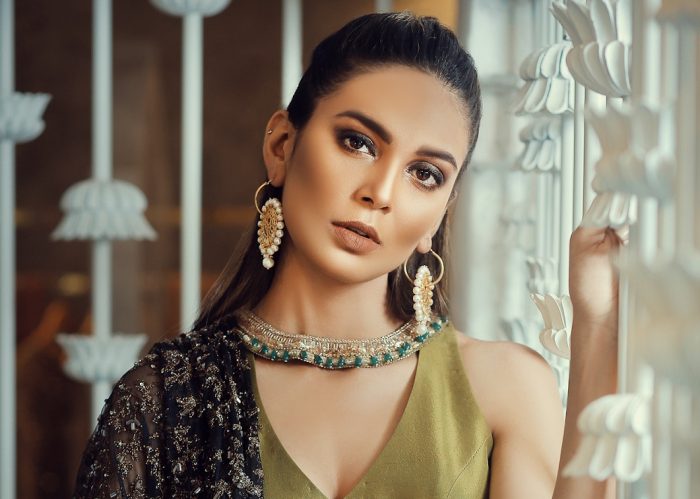 Mushk Kaleem embarked on her modeling journey with determination in 2017. As an emerging Pakistani female model, she kickstarted her career with Sunsilk's shampoo campaign, which served as a stepping stone to greater opportunities. Her talent and hard work caught the attention of renowned designers in the Pakistan fashion industry, including Nomi Ansari, Elan, and many more.
One of her notable achievements includes working on a campaign with Zara Shahjahan, which was aptly named "Mushk by Zara Shahjahan." This collaboration further solidified her position in the industry. With her impeccable work and dedication, Mushk Kaleem continues to shine brightly as a promising model. Her influence extends to her Instagram following, where she has amassed a significant fan base of 8,657 followers.
Hira Shah:
Hira Shah hails from Hyderabad, Pakistan, and has made her mark as a London-based international model and fashion designer. Her rise to prominence began in 2016 when she earned a nomination for the Best Emerging Talent (Model) award at the Lux Style Awards, followed by her victory in the same category in 2017. She was once again nominated for the prestigious Best Model of the Year LSA in 2019.
Beyond modeling, Hira has also ventured into fashion design and showcased her talent by participating in Muuse's Most Promising Designer competition by Vogue Talents and Vogue Italia in 2011 and 2012. Her exceptional work has graced the pages of renowned magazines, including Vogue Italia, Asiana Magazine, Khush Magazine, Asian Bride Magazine, Syn, Slave, and Defuse Magazine.
 Anum Malik: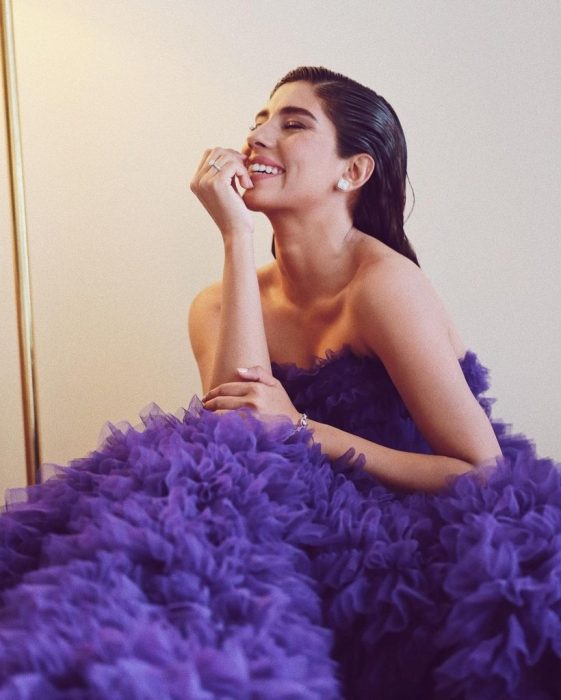 Anum Malik is an up-and-coming model who has been making waves in the industry for the past two years. Her successful campaigns for esteemed brands such as Shehla Chatoor, Khaadi, AlKaram, Natasha Kamal, and Jeem have garnered her recognition and opportunities to shine. In 2016, she received nominations for the Best Emerging Talent award, and in 2019, she earned a nomination for the Best Model award at the Lux Style Awards.
Her impressive sense of style and fashion acumen also earned her the prestigious Best Dressed Female award at the LSA in 2017, further establishing her as a rising star in the world of Pakistani fashion.
Rabia Butt: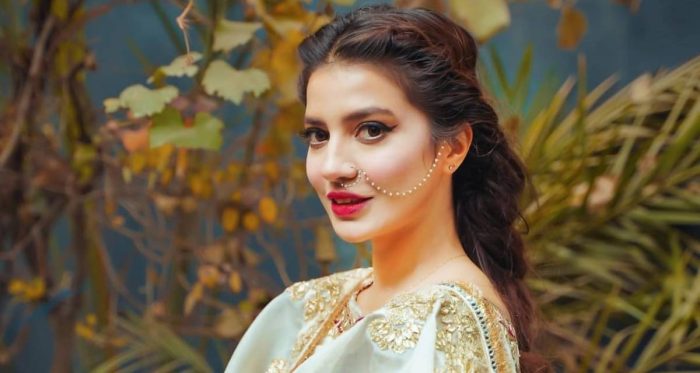 Rabia Butt, a 28-year-old Pakistani model hailing from Lahore, has been a prominent figure in the industry since 2008. Her talent and dedication have earned her several nominations for the Best Female Model award in 2009, 2010, 2012, 2014, 2016, and 2017. Her journey in the fashion world began with a bang as she won the Best Emerging Talent award at the 2008 Lux Style Awards.
In addition to her nominations, Rabia's exceptional work in the modeling field secured her the Best Female Model title at the 2011 Lux Style Awards. With an impressive Instagram following of 239K, she continues to inspire and captivate her fans with her remarkable presence on and off the runway.
Amna Ilyas: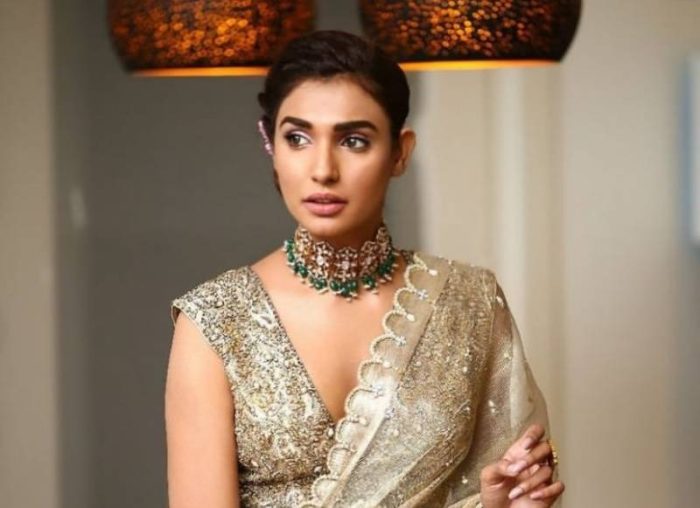 Amna Ilyas, a talented 26-year-old, is not only an established model but also an accomplished actress. Hailing from Lahore, she has garnered a massive following of 275K on Instagram. Amna's remarkable journey in the fashion industry led her to receive nominations at the Lux Style Awards in 2011 and 2012.
Her achievements include winning the Best Dressed Female Award at the 11th Lux Style Awards and the coveted Best Female Model title at the 14th Lux Style Awards in 2015. Amna made her film debut in 2013 with the critically acclaimed and commercially successful movie "Zinda Bhaag." Her versatile talent has shone through in both item songs and full-fledged roles in multiple films and television serials. She has collaborated with renowned fashion designers and brands, such as Karma, Chen One, Khaadi Khas, and HSY.
Sunita Marshal: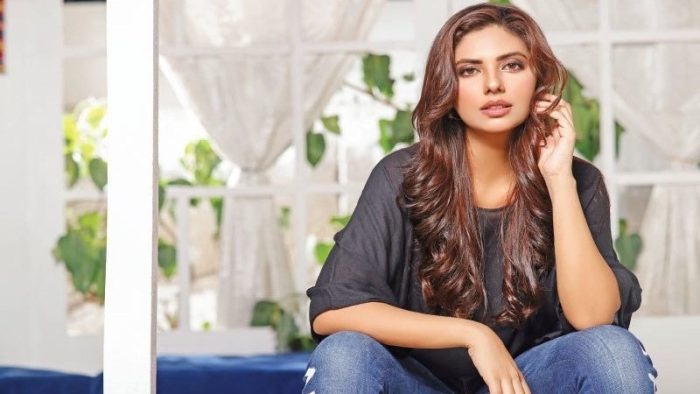 Sunita Marshal is a shining star in the Pakistan Fashion Industry, stepping into the glamour world with the guidance of her aunt. Throughout her extensive modeling career, Sunita has taken part in numerous astounding campaigns, working with leading designers like HSY, Banto Kazmi, Deepak Perwani, Nilofer Shahid, and more.
Her elegant and decent presence has earned her accolades, including the prestigious Best Female Model award at the 7th Lux Style Awards. Alongside her modeling endeavors, Sunita has also displayed her acting skills in various TV serials, capturing the hearts of her fans. With 368K followers on Instagram, she continues to be a beloved figure in the industry.