As summer descends in Pakistan, the scorching heat becomes an undeniable reality, leaving many longing for a reliable and efficient air conditioning solution. In such times, the rising electricity costs add to the challenge, making it imperative to find a cooling option that won't break the bank. Fortunately, the emergence of inverter air conditioners has revolutionized the way we stay cool during the hottest months. These energy-efficient marvels have captured the attention of countless households across the country, prompting a surge in demand for the best inverter AC in Pakistan. In this comprehensive guide, we delve into the world of inverter ACs, exploring the top models offered by leading brands, their features, and the benefits they bring. Get ready to enjoy a comfortable and budget-friendly summer with the best inverter AC tailored to your needs.
Top Inverter AC Brands in Pakistan
Dawlance Inverter ACs: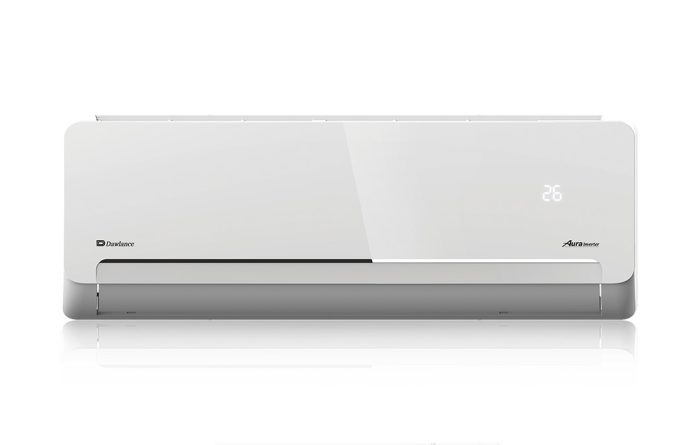 Dawlance is renowned for being one of the most reliable brands in Pakistan, particularly for Inverter ACs, refrigerators, and deep freezers. The company offers a range of Inverter ACs that provide efficient and refreshing cooling during scorching summer days. Dawlance's Inverter ACs come equipped with auto-restart functionality, ensuring uninterrupted operation even in case of power outages.
One of the key selling points of Dawlance Inverter ACs is their whisper-quiet operation, providing a serene environment for users. The air conditioners also come with a self-diagnostic system, making it easier to identify and troubleshoot any potential issues.
Dawlance is well-regarded for its excellent customer service and after-sales support, which significantly contributes to its popularity in the country. The brand's name recognition and reputation for energy-efficient and low-noise operation make Dawlance Inverter ACs an attractive choice, especially for brand-conscious consumers and light sleepers.
Like Haier, Dawlance offers a variety of Inverter AC options to cater to diverse preferences and budgets, allowing customers to make informed choices based on their specific requirements.
Gree Inverter AC: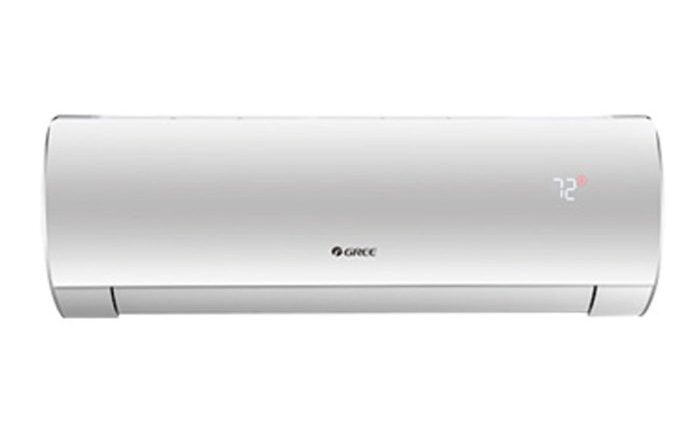 As of 2023, Gree holds a prominent position as one of the top-selling Inverter AC brands in Pakistan, primarily due to its reputation for reliability and product quality. Gree's Inverter ACs are appreciated for their efficient cooling performance and energy-saving capabilities. However, the company has faced some criticism regarding its customer support and after-sales service.
While Gree does offer warranty claims and customer support, some customers have reported experiencing technicalities and complexities when dealing with faults during the initial warranty period. Notably, Gree's warranty is considered void unless the Inverter AC is installed by a professional from an authorized dealership of the company.
Despite the aforementioned concerns, Gree's Inverter ACs have received praise for their high Energy Efficiency Ratio (EER) and Seasonal Energy Efficiency Ratio (SEER) ratings, showcasing their impressive energy-saving abilities. These ACs have earned a reputation for reliability, even when operating continuously during the scorching summer heat, making them a preferred choice for many consumers in Pakistan.
Haier Inverter ACs: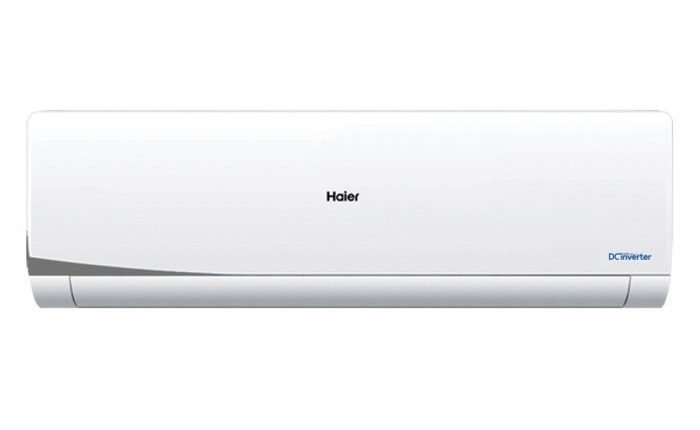 Haier Inverter ACs stands out as one of the top choices in Pakistan due to their energy efficiency, performance, and advanced features. However, the primary reason why Haier is ranked as the number one brand for Inverter ACs in the country is its exceptional After Sales Service.
Customer support and after-sales service are vital considerations when purchasing home appliances or electronic devices. Haier excels in this aspect, offering one of the best customer support services in the country, both during the product's warranty period and even after it expires.
During the warranty period, Haier provides free-of-cost repairs for any faults that may arise in their Inverter ACs. Customers are usually offered a 1-year full warranty, ensuring hassle-free repairs without any expenses. After the warranty period, the company may charge for service, but they often provide free replacement parts, such as the compressor, which usually comes with its own warranty.
Haier Inverter ACs boast numerous features that can be accessed using a remote control or a mobile app. Additionally, some models offer UPS support with additional equipment and Wi-Fi capability, enhancing convenience and ease of use.
PEL Inverter AC: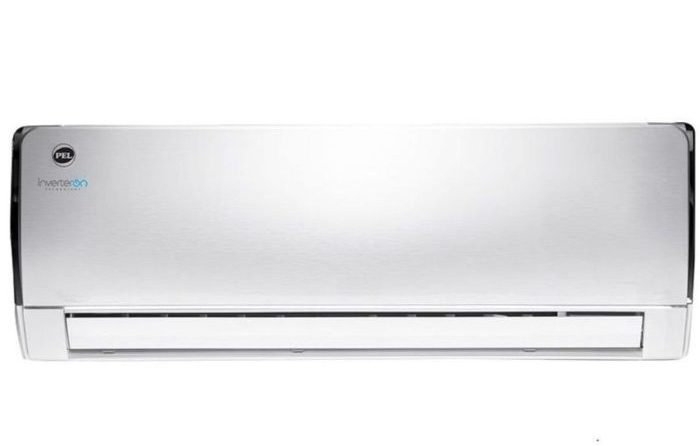 Pak Elektron Limited (PEL) is a prominent Pakistani company known for manufacturing home appliances and electronic products. Despite being a local company, PEL competes fiercely with Chinese brands in the market. PEL has established itself as a key player in the Air Conditioner segment, offering a diverse range of Inverter AC series that combines excellent cooling performance with energy efficiency.
PEL's Inverter ACs have garnered a reputation for their reliable and powerful cooling capabilities while consuming minimal energy. The company's commitment to innovation and technology has allowed it to stand out among competitors, making its Inverter ACs a popular choice for consumers seeking a balance between cooling effectiveness and power-saving features.
Kenwood Inverter AC: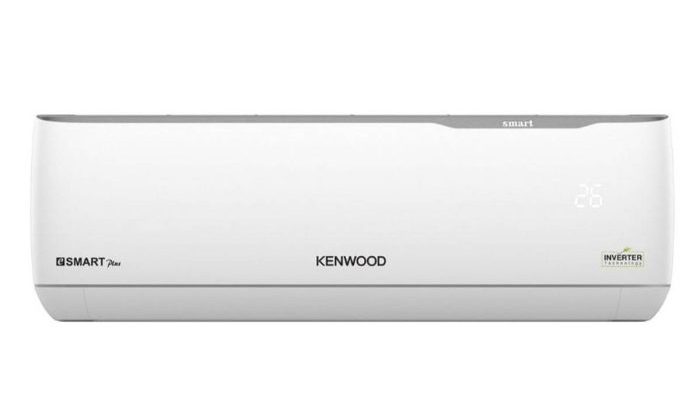 Kenwood, another prominent brand, holds a strong position among the best Inverter AC brands in Pakistan, earning recognition for its reliability and quality products across the country. Kenwood prioritizes good after-sales support, an essential factor in customer decision-making when choosing the best air conditioner.
Kenwood Inverter ACs are lauded for their remarkable energy-saving capabilities, with the company claiming up to 75 percent energy savings compared to competitors. These ACs utilize T3 compressor technology, contributing to their silent operation, providing users with a peaceful and comfortable environment.
Several Kenwood models offer dual functionality, enabling both cooling and heating operations, adding to the versatility and utility of the ACs. Additionally, Kenwood Inverter ACs boast commendable Energy Efficiency Ratio (EER) ratings, further validating their energy-efficient performance.
However, one aspect that places Kenwood lower on the list of top 5 Inverter AC brands in Pakistan is the relatively higher cost of these air conditioning units compared to the competition. Additionally, it is crucial to engage a professional for AC installation to maintain warranty validity, making proper installation a key consideration for potential customers.
Orient Inverter AC:
Orient stands out as another top-tier brand for Air Conditioners (ACs) in Pakistan, offering a diverse range of AC series to cater to a wide range of consumer preferences. Orient's ACs are known for their efficient operation, particularly with low voltage consumption, resulting in significant energy savings for consumers.
The company claims that Orient Inverter ACs can provide up to 70% savings on electricity bills, making them an attractive option for cost-conscious consumers. The price range for Orient Inverter ACs starts from Rs. 105,000, positioning them competitively against other brands in the market.
Orient's commitment to energy efficiency, coupled with its variety of AC series, ensures that customers can find the right fit for their cooling needs, enhancing convenience and satisfaction.