In every city, salons serve as sanctuaries of indulgence and relaxation, providing us with much-needed pampering and rejuvenation. When it comes to finding the best salon in Islamabad, you'll be pleased to know that the city boasts a myriad of talented stylists and salon owners dedicated to delivering top-notch services to their clients.
From hair salons to luxurious spas, Islamabad offers a diverse array of options to cater to your specific beauty needs. Whether it's a simple haircut or a complete makeover, rest assured that you'll find a salon that aligns perfectly with your desires.
To help you embark on a journey of self-care and grooming, we have compiled a handpicked list of the 20 best salons in Islamabad. Each of these establishments is equipped with experienced professionals who possess the expertise to transform your look and leave you feeling refreshed and rejuvenated.
Just like how you choose the best gym for your physical fitness, selecting the perfect salon for relaxation is equally crucial. So, indulge yourself in the list of these exceptional salons, and experience the art of pampering at its finest. From hair transformations to therapeutic treatments, these salons are your go-to spots for an unparalleled beauty experience in Islamabad.
List of 10 Best Beauty Saloons in Islamabad
Depilex Salon Islamabad:
Depilex Salon is a well-established beauty clinic and institute with its headquarters in Lahore, and a strong presence in major cities across Pakistan, including Islamabad. Since its inception in 1980, Depilex has grown from a single location to an impressive chain of 70 salons throughout the country. The salon has earned its reputation for providing professional beauty services and top-notch training to aspiring beauty experts.
With a vision to maintain its position as a leader in Pakistan's beauty industry and expand its services to an international level, Depilex continues to offer exceptional beauty relaxation and personalized training sessions. One of the remarkable aspects of Depilex is its commitment to client satisfaction. They provide free consultations to help clients determine the best-suited beauty services for their individual needs.
Depilex Salon in Islamabad boasts three branches, making it easily accessible to beauty enthusiasts in the city. The salon's offerings are diverse, catering to various beauty needs, and they even have a dedicated branch for men called 'The Lounge by Depilex Men'.
Their comprehensive services range from threading, waxing, and skin treatments to haircuts, styling, and exquisite bridal packages. To keep clients informed and inspired, Depilex also features a magazine on its website, offering beauty tips and trends.
Somi Naqvi Salon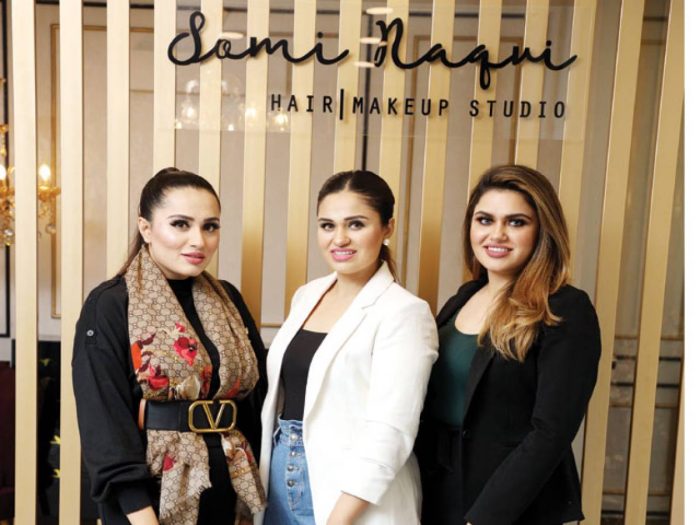 Somi Naqvi Salon and Spa is a name synonymous with top-quality makeup artistry and exceptional beauty services. Led by internationally certified makeup artist Somi Naqvi, the salon has gained fame for its hair services, bridal makeup, and party makeup in the twin cities of Islamabad and Rawalpindi.
Their team of skilled artists excels in creating stunning haircuts, styles, and hairstyles that reflect the latest trends in hair care. The salon is dedicated to ensuring client satisfaction by offering innovative makeup ideas and customized hair services that enhance the unique features of each client.
Somi Naqvi Salon and Spa have recently introduced exquisite hair services delivered by their team of professionals. The salon takes pride in staying up-to-date with the latest beauty trends, ensuring that its clients receive top-of-the-line beauty treatments.
From haircuts and styling to nail treatments, massages, manicures, pedicures, bridal makeup, and party makeup, Somi Naqvi Salon and Spa has everything to pamper their clients and make them feel truly special.
Michael K. Salon Islamabad: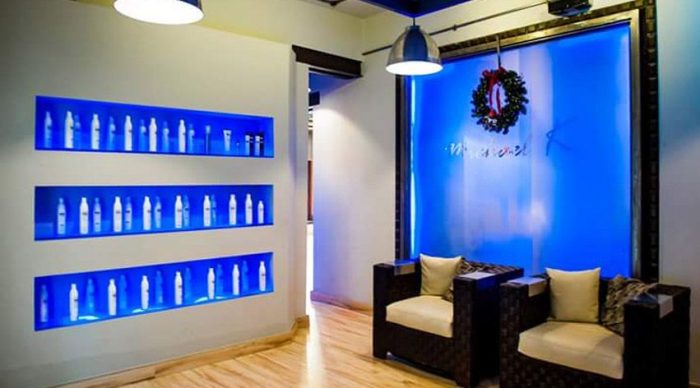 Michael K. Salon stands as an exclusive service provider in Islamabad, catering to both men and women. With a team of skilled experts and a commitment to using top-quality products, Michael K. Salon offers the best in beauty treatments.
The salon has introduced Lebanese beauty services in Islamabad, elevating its status in the styling industry. They offer a range of services, including hair treatments, nail treatments, and skin treatments, all performed with utmost care and precision.
The professional team at Michael K. Salon ensures that every client leaves the salon feeling rejuvenated and satisfied with their exceptional services. Whether you need a hair transformation, a relaxing nail treatment, or a refreshing skin treatment, Michael K. Salon is a go-to destination for all your beauty needs in Islamabad.
Toni and Guy Salon Islamabad: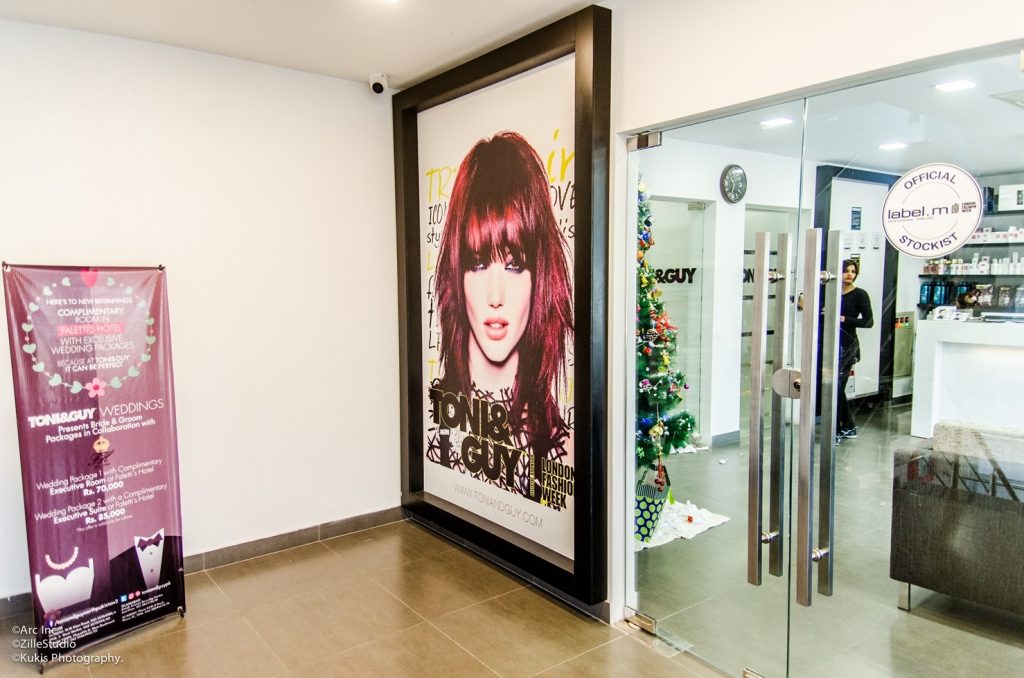 Toni and Guy Salon is a renowned international hair styling brand that has made its mark in Pakistan. With a strong presence worldwide, they are at the forefront of the fashion industry, constantly evolving with the latest trends and techniques. One of the highlights of their service is the live consultations, where clients can have one-on-one sessions with expert stylists to discover the best styles that suit their personality and preferences.
Their website showcases a wide range of the latest hair trends to explore and get inspired. To further cater to their clients, Toni and Guy have also established an online shop where customers can easily order their favorite hair products.
In addition to their salon services, Toni and Guy have set up a reputable training center in Pakistan, offering City and Guild diplomas and qualifications in hair, beauty, and skin therapies. This reflects their commitment to imparting professional knowledge and expertise to the next generation of beauty enthusiasts.
Their services encompass everything related to hair, from haircuts and hair color to keratin smoothing treatments and hair extensions. They also excel in providing men's grooming services and are experts in creating wedding hairstyles that make the special day even more memorable.
Tariq Amin Salon Islamabad:
The Tariq Amin Salon is an iconic name in the hair industry, led by the talented stylist Tariq Amin himself. With almost two decades of experience in the beauty industry, the salon is renowned for its exceptional services catering to both men and women.
At Tariq Amin Salon, personalized care is the key. Tariq Amin himself spends time with each client to understand their unique needs and requirements, ensuring that they receive the best-suited services and styles that enhance their individual features.
Their services encompass a wide range of hair treatments, makeup applications, and styling options. Whether you need a haircut, a fresh makeup look, or a stunning hairstyle for a special occasion, Tariq Amin Salon has got you covered.
Zassh Hair and Beauty Salon Islamabad: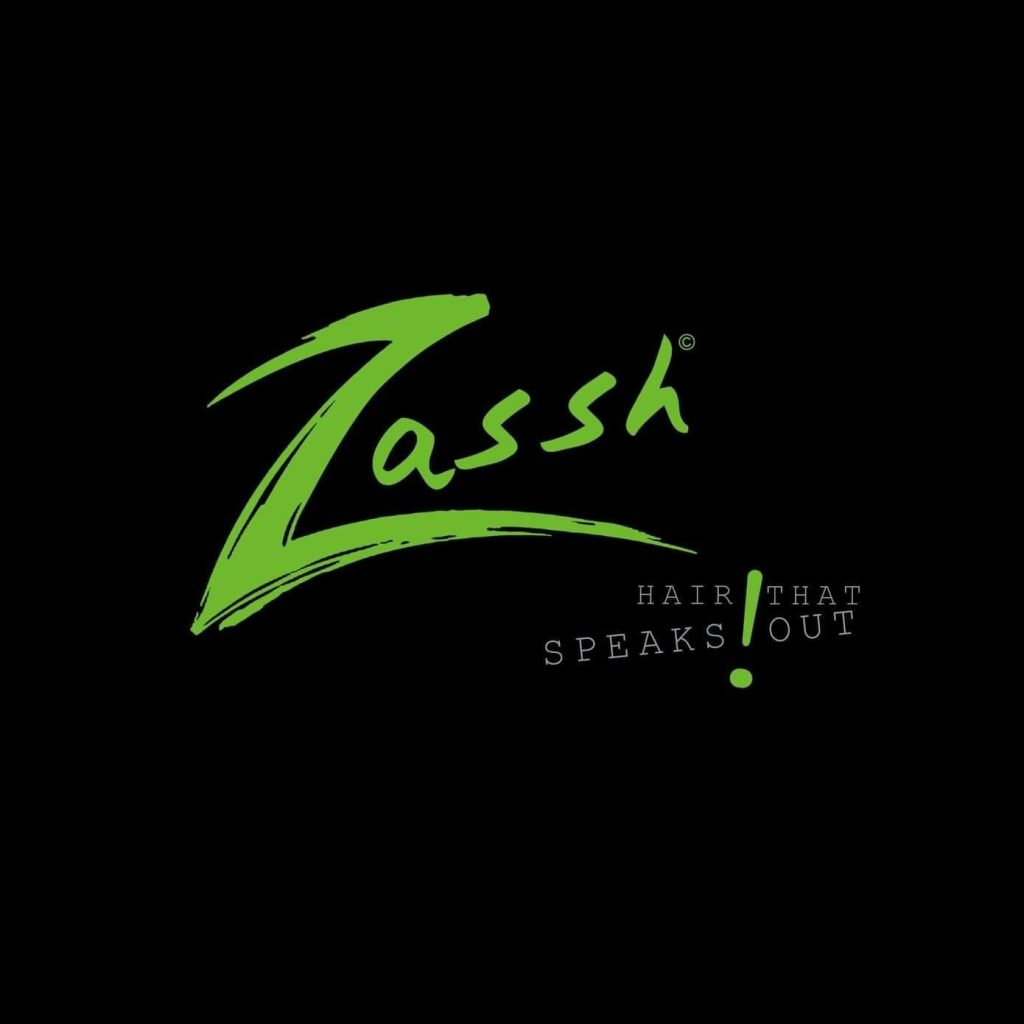 Bringing years of London's salon experience to Islamabad, Zassh Hair, and Beauty Salon is the brainchild of the professional hairstylist Zeeshan Qaddus. Trained by the esteemed Toni and Guy, Zeeshan Qaddus has established his own hair and beauty salon, catering to the needs of both men and women.
Zassh Salon prides itself on delivering elite hair services with techniques that are highly favored by clients. From haircuts and makeup applications to facials, waxing, manicures, and pedicures, they offer a comprehensive range of beauty treatments.
With a focus on providing top-notch services and a commitment to excellence, Zassh Hair and Beauty Salon have earned a reputation as a standard-bearer in the elite hair and beauty industry of Islamabad.
Faiza's Beauty Salon Islamabad: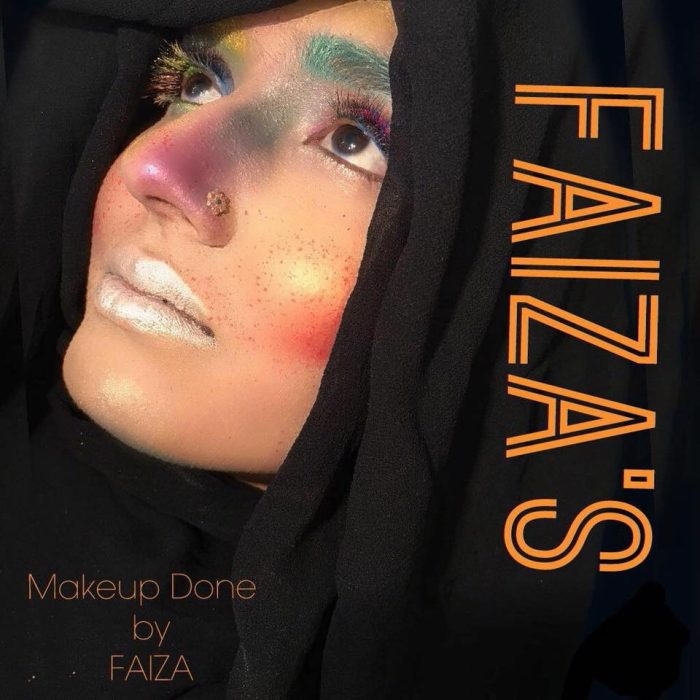 Faiza's Beauty Salon is a versatile and renowned salon in Islamabad, offering a wide range of top-notch services and is staffed with well-trained professionals. Since its establishment in 2000, Faiza's Beauty Salon has made a name for itself as one of the leading beauty salons in Islamabad. Their primary focus is on providing exceptional professional services, and fostering long-term relationships with their valued clients. With a commitment to helping women look their best, Faiza's Beauty Salon has become a trusted destination for beauty needs.
With four branches in total, three in Islamabad and one in Rawalpindi, they have a strong presence in the region. Their website is well-designed, allowing clients to explore their comprehensive list of services. Booking a visit online also comes with a 10% discount, encouraging a seamless and rewarding salon experience.
Among the range of services offered, Faiza's Beauty Salon specializes in professional makeup, painless depilation, haircut, and styling by skilled professionals, eyelash extensions, spa procedures, regenerating treatments, and manicure-pedicure services.
Sadaf Farhan Salon and Bridal Studio Islamabad: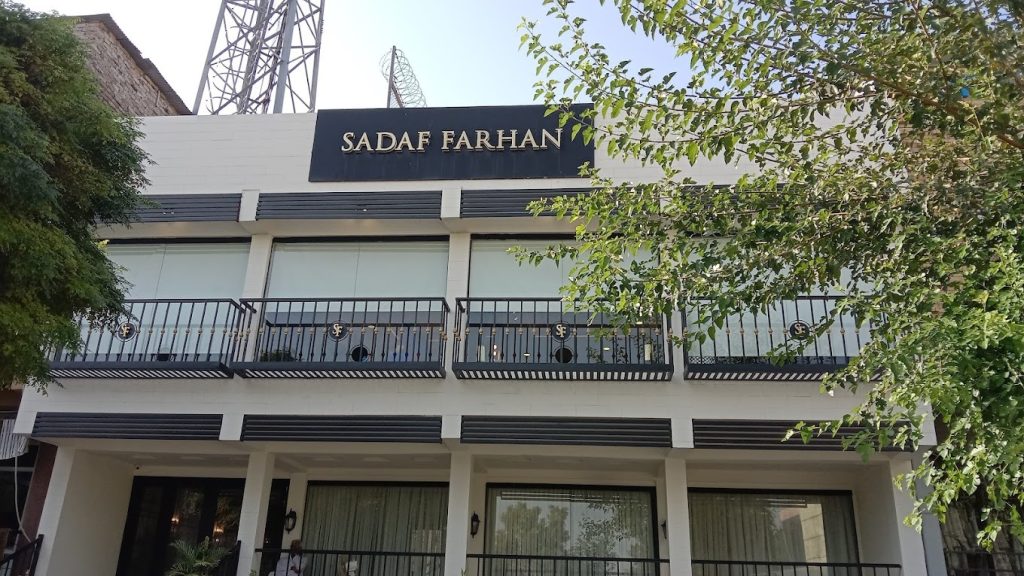 Sadaf Farhan Salon and Bridal Studio, led by the internationally trained makeup artist Sadaf Farhan, boasts years of experience in the beauty industry. With a strong commitment to continuous training, the salon's staff is dedicated to serving the unique beauty needs of each client. Sadaf Farhan has earned a reputation for her exemplary bridal services, using the best brands and the latest makeup techniques.
Understanding that makeup choices reflect a person's personality, Sadaf Farhan Salon takes the time to comprehend their clients' preferences and deliver quality services. Located in the heart of Islamabad, their services encompass hair styling, makeup, facial treatments, massages, nail services, and waxing.
Jugnu's Salon Islamabad: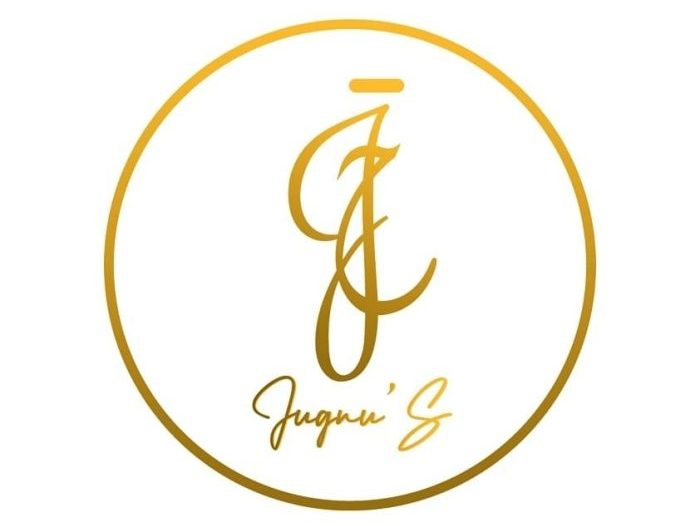 Jugnu's Salon is a renowned name in the field of makeup, with a creative makeup artist at the helm, known for mastering the art of playing with colors. Established in 2007, Jugnu's Salon offers professional courses, bridal makeup, party makeup, hair services, and spa treatments. With a head office in Rawalpindi and five branches in operation in Islamabad, they have a widespread presence.
Jugnu's Salon is dedicated to providing exemplary makeup and styling skills through its courses. They cater to clients seeking makeup, bridal makeovers, skin treatments, and hair care, ensuring a complete beauty experience.
Royli Salon Islamabad:
As a flagship salon of 'Loreal Professionnel,' Royli Salon excels in providing perfect looks for special occasions and complete rejuvenation. With years of experience and continuous staff training to maintain international standards, Royli Salon has garnered praise from satisfied clients. Since 2008, it has been recognized as one of the best beauty salons in Islamabad and Rawalpindi.
Their extensive list of services includes bridal and party makeup, nail services, face treatments, 3D eyebrows, hairstyling, mehndi artistry, piercing and tattoo services, skin treatments, and manicure-pedicure services