Islamabad's food culture has been flourishing, with the recent surge in the popularity of Turkish cuisine. Consequently, numerous Turkish restaurants have emerged in the city. But what makes Turkish food so sought after?
Perhaps it's the delightful amalgamation of Eastern and Western flavors that captivates the taste buds, or maybe it's simply because Turkish cuisine is undeniably delicious. Whatever the reason, Turkish food has gained a devoted following in Islamabad.
If you're eager to savor the authentic flavors of Turkey without leaving the city, we've got you covered. Our carefully compiled list features the best Turkish restaurants in Islamabad, offering a culinary journey that will transport you to the heart of Turkey. Get ready to indulge in delectable dishes and experience the rich tapestry of Turkish gastronomy.
So, whether you're a seasoned lover of Turkish cuisine or a curious food enthusiast looking to explore new flavors, our list of top Turkish restaurants in Islamabad and Lahore promises a delightful culinary experience that you won't want to miss. Let's dive in and embark on this delectable journey together!
List of 10 Best Turkish Restaurants in Islamabad
Basha Istanbul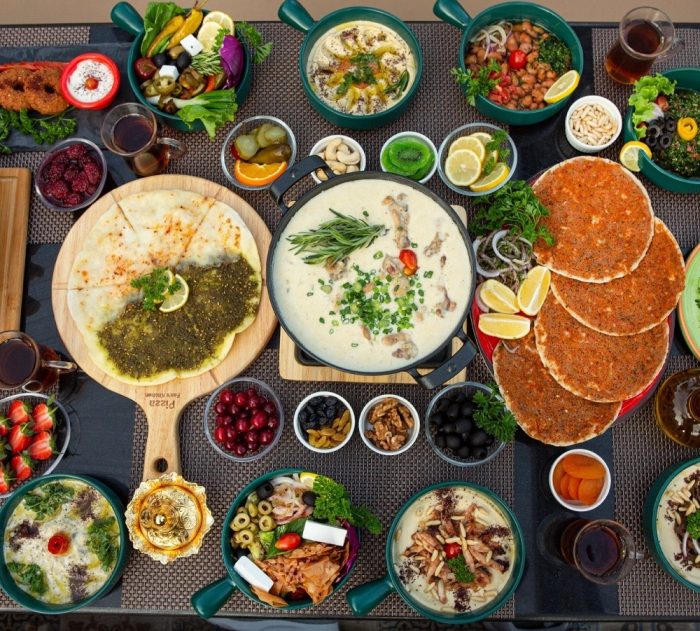 If you're looking for a delightful Turkish dining experience with a fantastic ambiance, Basha Istanbul is the place to be. Renowned for its scrumptious Turkish delights, this restaurant offers a mouthwatering BBQ platter, delectable Shawarma, and a must-try Kunafa. The elegant decor provides the perfect backdrop for capturing some quality pictures to remember your visit.
Menu: At Basha Istanbul, you'll find a diverse menu offering a wide range of Turkish delicacies. From savory appetizers to succulent main courses and delectable desserts, their menu is sure to tantalize your taste buds.
Location: 3rd Floor, F-7/-2, Bhittai Rd, F 7 Markaz, Islamabad.
Contact Number: For reservations and inquiries, dial (051) 8893083.
Bait Shawarma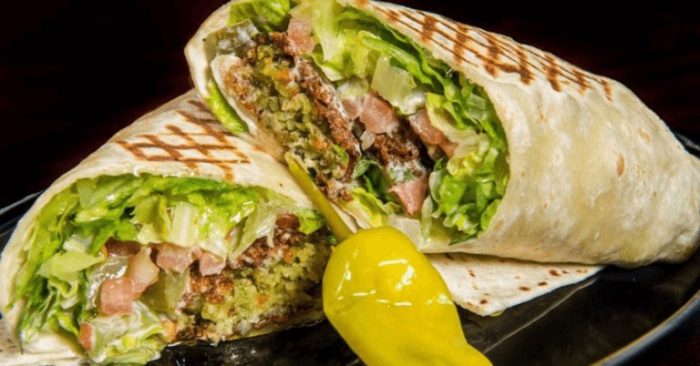 For shawarma lovers, Bait Shawarma is a must-visit destination. Renowned for its mouthwatering and tender shawarmas, this eatery offers an array of options, including chicken, beef, camel, lamb, and fish shawarmas. Besides their delightful shawarmas, the menu also features Falafels, refreshing beverages, and more.
Ambience: Bait Shawarma provides both indoor and outdoor seating options, making it a perfect spot to enjoy your meal comfortably. Additionally, the outdoor area includes a dedicated play zone for kids, making it a family-friendly restaurant.
Menu: The Bait Shawarma menu offers an exciting selection of shawarmas and other delectable treats. Explore the menu to discover a variety of flavors to suit your preferences.
Location: F 10/3, Islamabad.
Contact Number: To reserve a table or for any inquiries, you can call (051) 8468375.
Istanbul Restaurant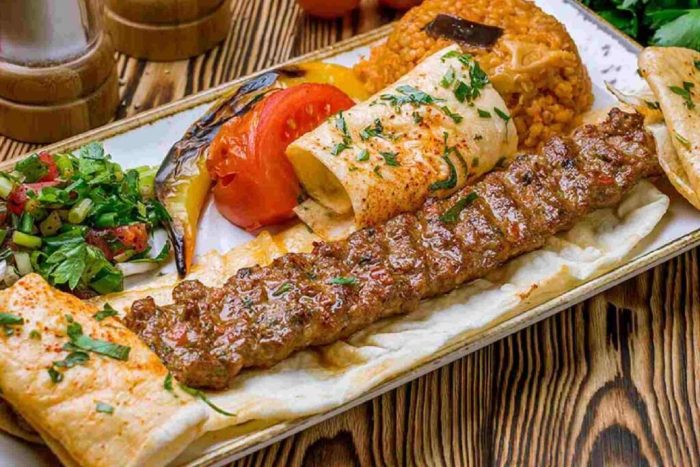 For an authentic taste of Turkish cuisine, the Istanbul Restaurant is a top choice. Indulge in their delightful Baklawa and savor the aroma of traditional Turkish tea. Their BBQ platters and Turkish doner are simply irresistible, offering a memorable culinary experience.
Specialties: The restaurant takes pride in serving delectable lentil soup and mouthwatering Turkish doner, which are highly recommended by its patrons.
Menu: While the restaurant doesn't offer a downloadable menu, you can contact them directly to explore the range of delicious Turkish specialties they have to offer.
Location: F-6 Markaz, Islamabad.
Contact Number: To make reservations or inquire about their offerings, give them a call at (051) 2601670.
Locanta Turkish Restaurant & Cafe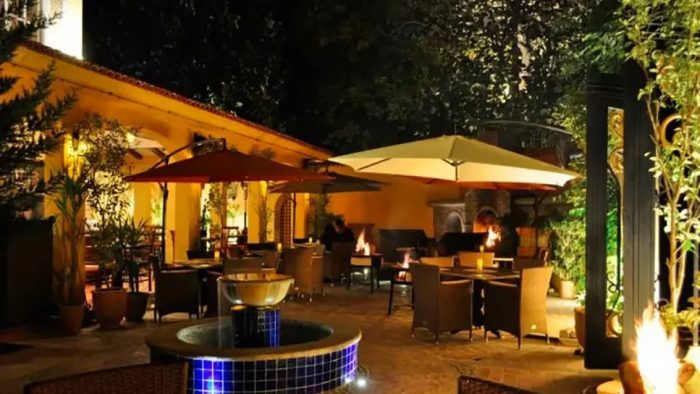 Locanta Turkish Restaurant & Cafe is renowned for its authentic Turkish cuisine, offering a delectable selection of Turkish doner, Iskender, kabab, lahmacun, and pide. This eatery promises to transport your taste buds to the vibrant streets of Turkey.
Menu: At Locanta, you can savor a diverse menu filled with mouthwatering Turkish delights. From savory kebabs to aromatic pides and flavorful lahmacuns, their menu is sure to please all food enthusiasts.
Location: Lower Ground Floor, 56-G, Beverly Centre, Jinnah Avenue, Blue Area, Islamabad.
Contact Number: For reservations or inquiries, feel free to call 0300 8500801.
MêZ Turkish Restaurant Islamabad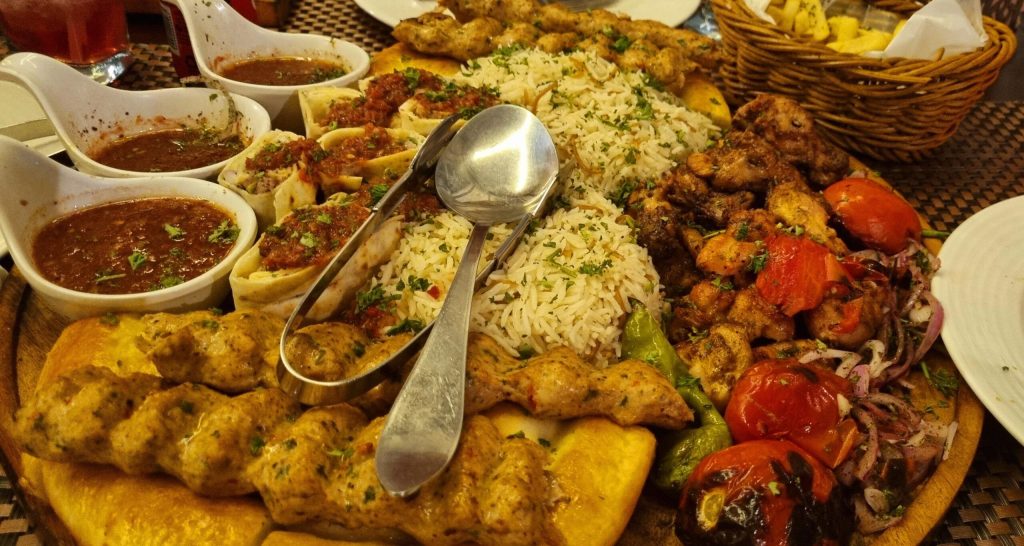 Indulge in the rich and flavorful Turkish cuisine at MêZ Turkish Restaurant in Islamabad. Known for its delightful Kunafa, Fattoush, Hummus, and Lamb platters, this restaurant ensures an authentic Turkish dining experience.
Ambiance: The restaurant offers a pleasant ambiance, providing the perfect setting to enjoy your meal with family and friends.
Menu: Explore the complete MêZ Turkish Restaurant menu to discover a wide variety of Turkish delicacies.
Location: Roomy Signature Hotel, F-6 Markaz, Islamabad.
Contact Number: To reserve a table or for further information, you can reach them at 0342 0002982.
Mardo Café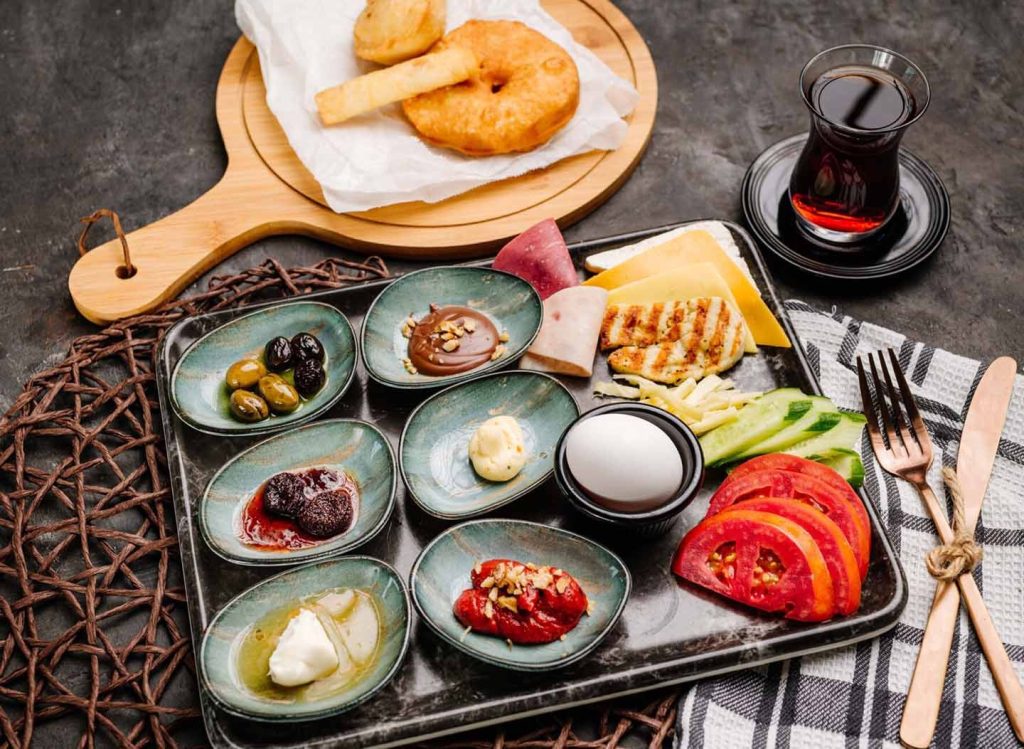 Mardo Café is a hidden gem offering a delightful selection of Turkish delicacies. From scrumptious Schnitzel and mouthwatering Beef Burgers to the classic Baba Ganoush, Mardo Café promises an unforgettable dining experience.
Specialty: With over 30 ice cream flavors to choose from, Mardo Café is a haven for ice cream enthusiasts.
Menu: The Mardo Café menu boasts an array of Turkish delights and an extensive ice cream selection for a sweet treat.
Location: Ground Floor, Olympus Mall, F-11 Markaz, Islamabad.
Contact Number: For reservations or inquiries, you can call at 0311 1117272.
Ottoman Pide

Experience the taste of authentic Turkish pide at Ottoman Pide, where great value for money awaits you. This eatery offers a variety of pide options, with their spinach and cheese pide being the showstoppers.
Menu: The complete menu at Ottoman Pide features a delightful range of Turkish pide options that will tantalize your taste buds.
Location: Faisal Market, F-7/1, Islamabad.
Contact Number: To place an order or make inquiries, call 0334 7444330.
Turkish Grill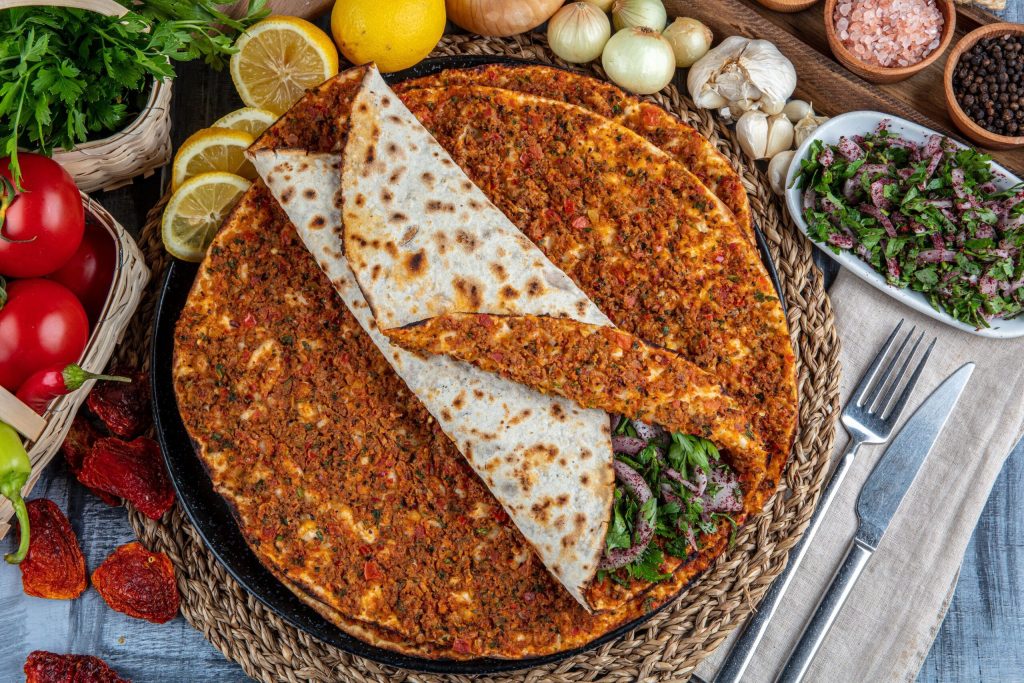 For pizza enthusiasts on a budget, Turkish Grill is the perfect spot to indulge in economical and delicious Turkish pizzas. Along with their delectable pizzas, Turkish Grill also offers a delightful selection of Turkish dishes, including macaroni, bolani, and pasta.
Menu: The complete menu at Turkish Grill showcases a diverse array of Turkish delights that will surely satisfy your cravings.
Location: Ahmed Plaza, I-10 Markaz, Islamabad.
Contact Number: For inquiries or reservations, you can reach Turkish Grill at (051) 4444564.
Turkiya Cuisine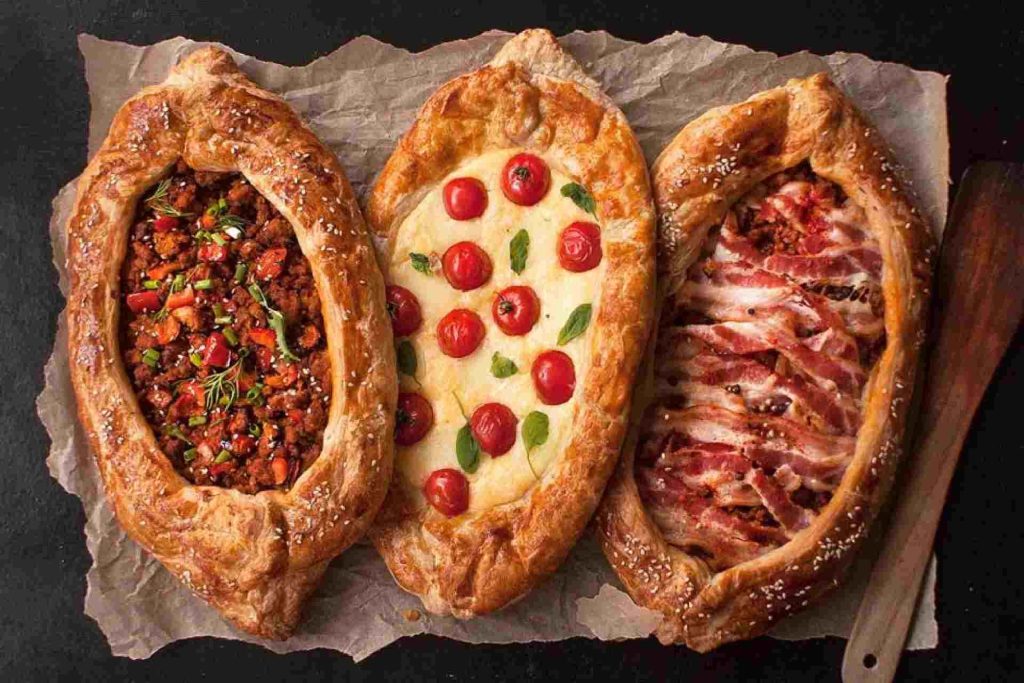 Turkiya Cuisine is a newly opened Turkish restaurant located in the heart of F7 Markaz. Offering an extensive menu, this place covers an array of Turkish delicacies, including meezeh, shawarma, salads, and more.
Menu: Discover the complete menu at Turkiya Cuisine, filled with an enticing variety of Turkish delights.
Location: F7 Markaz, near Haroons, Islamabad.
Contact Number: To reserve a table or place an order, contact (051) 2000081.