In the realm of Pakistani dramas this year, we witnessed both improvements and changes in various aspects. Crafting this list of top dramas proved challenging, as we had to carefully consider and balance the impact of "few episodes" or technical issues that might have momentarily raised doubts about these productions. Notably, some new trends emerged, such as the stretching of dramas, especially those garnering high ratings, and the occasional unnecessary emphasis on flashy graphics.
However, in defining the "greatest dramas," we prioritized those that were primarily engaging and entertaining while also being meaningful, well-written, and skillfully executed. Though we acknowledge that achieving perfection in a long-running drama is a daunting task, several plays did stand out with their exceptionally crafted characters and outstanding performances that endeared the actors to the audience.
While there might not have been a single drama serial this year that was flawless, we recognize that this is natural given the extended duration of these shows. Nonetheless, we have curated a list of the Best Pakistani Dramas of 2022, encompassing those that have captivated viewers for months.
List of 10 Best Pakistani Dramas in 2022
Sang e Mah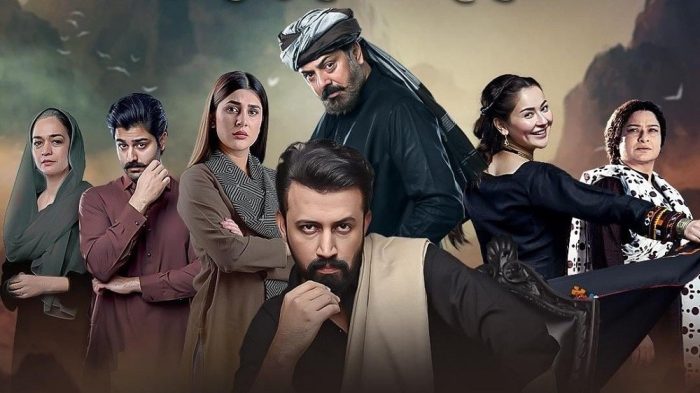 "Sang e Mah" stands out as one of Pakistan's finest dramas, securing the top spot in 2022. The series delves into the Pakhtun tradition of "Ghaq," a Pashto word signifying the announcement or disclosure of a girl's status to the public.
Originally rooted in Waziristan, this tradition had spread throughout Khyber Pakhtunkhwa. According to the Ghaq tradition, if the uncle's son or another individual fired four gunshots in front of a girl's house, her existing marriage proposal would be nullified, and the person firing the shots would become a potential suitor. Unfortunately, some people used this practice to harass girls. However, the government has taken steps to ban this harmful custom.
Despite these efforts, cruelty, brutality, and injustice still persist in some areas today, leading to the loss of precious human lives. One of the contributing factors to this problem is the failing education system, which urgently needs attention and improvement.
The drama series "Sang E Mah," skillfully directed by Saife Hasan, serves as an outstanding endeavor to address these issues. By portraying the plight of women in tribal regions, the show aims to shed light on the harsh realities they face, and perhaps, in turn, help reduce the brutality and injustice they endure.
Star Cast:
The drama boasts a stellar ensemble cast, including renowned actors and actresses like Hania Aamir, Atif Aslam, Kubra Khan, Zaviyar Noman Ijaz, Najiba Faiz, Samiya Mumtaz, Nauman Ijaz, Sania Saeed, Hasan Noman, Nadia Afgan, Aown Khan Ghurmani, Omair Rana, Shamyl Khan, and directed by Saife Hassan.
Writer:
The talented writer behind the compelling narrative is Mustafa Afridi.
Release Date:
"Sang E Mah" premiered on 9th January and concluded on 3rd July 2022, with a total of 26 episodes.
Sinf e Aahan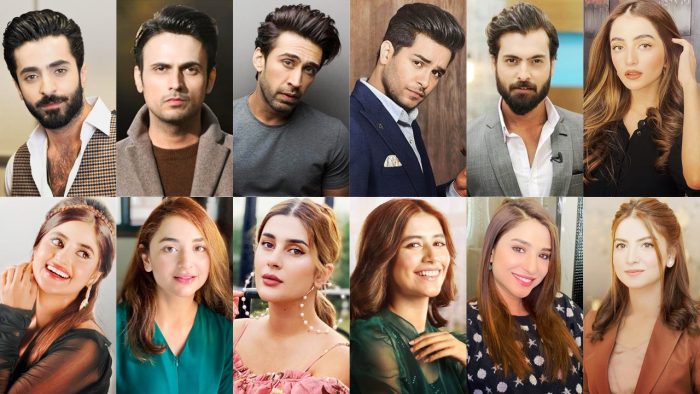 "Sinf e Aahan" is an exceptional drama centered around women. The story revolves around seven girls, six of whom are Pakistani, and the seventh hails from Sri Lanka. These young women come from diverse regions and circumstances, yet they all share the common aspiration of joining the army.
In Pakistani society, women continue to face numerous challenges and limitations, particularly when it comes to accessing education and opportunities. However, the drama series beautifully portrays the strength, determination, and resilience of women, showcasing that they are capable of achieving anything they set their minds to, regardless of the obstacles they encounter.
Star Cast:
The drama features an impressive star-studded cast, with Sajal Aly, Kubra Khan, Yumna Zaidi, Ramsha Khan, Syra Yousuf, and Yehali Tashiya Kalidasa taking center stage.
Writer:
The captivating storyline of "Sinf e Aahan" is the creation of the esteemed writer, Umera Ahmad.
Director:
Nadeem Baig skillfully directed the series, bringing the characters and their journeys to life.
Release Date:
"Sinf e Aahan" first aired on 27th November 2021 and concluded on 7th May 2022, with a total of 24 episodes.
Paristan

"Paristan" is undoubtedly the most outstanding Pakistani drama of 2022. The story revolves around Prania, a young girl engrossed in her own world, possessing not only good manners but also a beautiful heart. Alongside her is Arsam, a young man with a completely different nature. Despite appearances, Arsam faces numerous challenges, and their journey together is far from easy. Yet, fate has more trials in store for these two lovers, testing the strength of their affection.
This drama brings a blend of humor and emotion as it unfolds the tale of an orphan girl and a young man burdened by guilt over his brother's death. Their paths intertwine with that of his brother's orphans, leading to a series of compelling and heartwarming moments.
Star Cast:
The drama boasts an exceptional cast, featuring Arslan Naseer, Aymen Saleem, Javeria Saud, Naveen Waqar, Ali Safina, Mira Sethi, Merub Ali, Washma Fatima, Junaid Jamshed Niazi, Asad Siddiqui, and Taimoor Salahuddin.
Writer:
The captivating storyline is crafted by the talented duo of Samra Bukhari and Ali Hassan.
Director:
Ali Hassan skillfully brings the narrative to life through his direction.
Release Date:
"Paristan" premiered on 3rd April and concluded on 3rd May 2022, comprising a total of 31 episodes.
Kaisi Teri Khudgarzi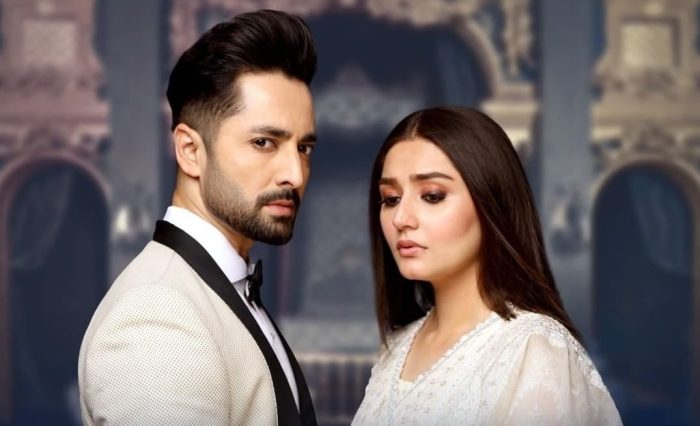 "Kaisi Teri Khudgarzi" is a compelling drama based on a true story. Danish Taimoor portrays the character of Shamsher, a successful businessman who finds himself enamored by Mehek, a girl from a modest background. However, Shamsher's love for Mehek takes a dark turn as he becomes obsessively possessive and goes to extreme lengths to win her heart.
Under the skilled direction of Ahmed Bhatti and the enchanting storytelling of Radain Shah, the drama achieves a mesmerizing appeal. It unquestionably stands out as one of the finest drama serials of 2022, leaving the audience intrigued and captivated. To uncover the depth of the plot and its twists, watch "Kaisi Teri Khudgarzi."
Star Cast:
The drama boasts an impressive cast, featuring Danish Taimoor, Dur-e-Fishan Saleem, Laiba Khan, Hammad Shoaib, Emmad Butt, Akhtar Husnain, and Shahood Alvi.
Writer:
The engaging narrative is the creation of the talented writer Radain Shah.
Director:
Ahmed Bhatti skillfully brings the story to life through his direction.
Release Date:
The drama aired from 11th May to 14th December 2022, comprising a total of 34 episodes.
Dil Awaiz – Pakistani Drama 2022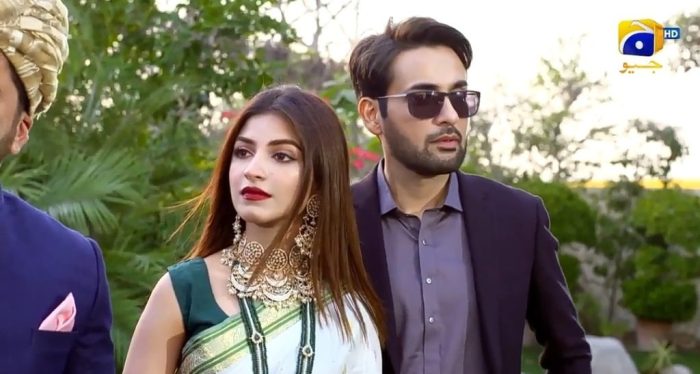 "Dil Awaiz" presents a gripping story that sets it apart as one of the best Pakistani dramas in 2022. The narrative revolves around a young girl named Dil Awaiz, the daughter of a wealthy businessman. Unfortunately, Dil Awaiz faces mistreatment from her father and becomes a victim of punishment for sins she did not commit, leading to her serving like a servant in her own home.
However, a ray of hope enters Dil Awaiz's life when Sikandar, a handsome and caring young man, crosses her path. Sikandar stands by Dil Awaiz, showing her love and trying to alleviate her sufferings. This touching and heartrending story of Dil Awaiz is likely to move viewers to tears. Kinza Hashmi portrays Dil Awaiz, while Affan Waheed takes on the role of Sikandar, leaving a lasting impact with their stellar performances.
Star Cast:
The drama features a talented cast, including Kinza Hashmi, Affan Waheed, Seemi Raheel, Kashif Mahmood, and Azfar Rehman.
Writer:
The emotional and engaging storyline is crafted by Madiha Shahid.
Director:
Mazhar Moin brings the characters and their emotions to life through his direction.
Release Date:
"Dil Awaiz" aired from 6th May to 10th June 2022, with a total of 41 episodes.
Mere Humsafar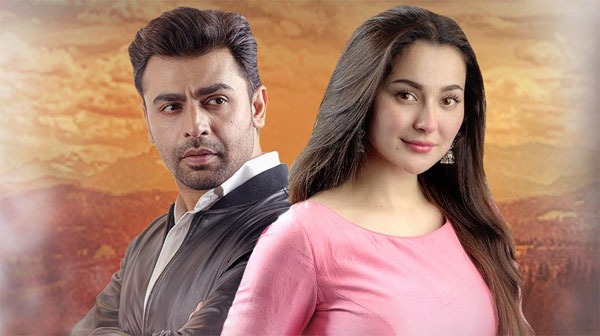 "Mere Humsafar" is one of those exceptional dramas that enjoys widespread popularity, resonating not just in Pakistan but also across borders, particularly in neighboring India. The storyline follows the challenging journey of a girl named Hala, who is the daughter of a wealthy father living abroad.
After her parents' divorce during her childhood, Hala endures difficult times as her father remarries and her stepmother rejects her. Left in the care of her grandmother, Hala faces abuse, and her uncle's wives treat her poorly. However, her life takes a turn when her cousin Hamza returns from abroad. Hamza, played by Farhan Saeed, marries Hala and treats her with the respect she deserves, portrayed by Hania Aamir.
"Mere Humsafar" is a gripping tale of love, resilience, and the pursuit of happiness that will keep viewers engaged and moved throughout its run.
Star Cast:
The drama showcases a talented cast, including Farhan Saeed, Hania Aamir, Zoya Nasir, Alyy Khan, Saba Hameed, and Omer Shahzad.
Writers:
The engaging story is penned by Qasim Ali and Saira Raza.
Director:
Qasim Ali skillfully directs the narrative, bringing out the emotions and depth of the characters.
Release Date:
"Mere Humsafar" aired from 30th December 2021 to 29th September 2022, comprising a total of 40 episodes.
Bakhtawar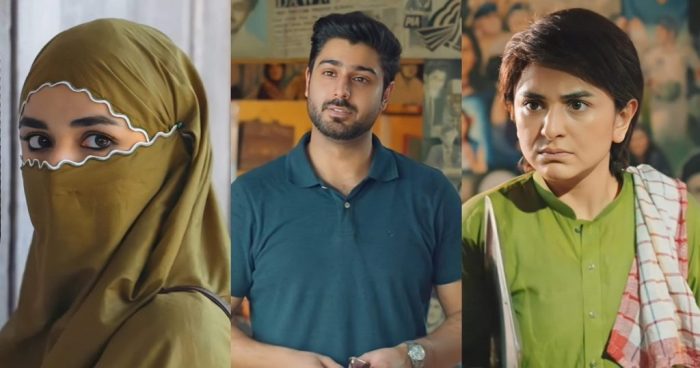 "Bakhtawar" claims the title of the best drama of 2022 and ranks among the top 10 dramas of the year. The story revolves around a woman from Lahore, whose journey is nothing short of remarkable. Supported solely by her mother, Bakhtawar's tale narrates her transformation from Bakhtu to Bakhtawar, showcasing the trials and tribulations faced by both the girl and her mother.
For a deeper understanding of the plot and the challenges they encounter, watch the compelling drama series "Bakhtawar."
Star Cast:
The drama features a talented cast, including Yumna Zaidi, Ali Wasi Kazmi, Zaviyar Nauman Ijaz, Adnan Shah Tipu, and Huma Nawab.
Writer:
Nadia Ahmed contributes her writing talents to this gripping narrative.
Director:
Shahid Shafaat skillfully brings the characters and their emotions to life through his direction.
Release Date:
The drama aired from 17th July 2022 to 29th January 2023, encompassing a total of 25 episodes.
Chaudhry and Sons
"Chaudhry and Sons" secures its place among the best dramas of 2022 with its humor-filled storyline. The drama unfolds the story of a family reuniting after many years. It centers around a girl named Pari, whose mother's marriage went against her father's wishes. Tragically, Pari's parents pass away in a road accident during her childhood.
As the plot develops, the audience witnesses Pari's journey as she visits her maternal grandparents' house after many years and eventually marries her maternal uncle's son, Billu. "Chaudhry and Sons" is a delightful comedy-drama series that offers heartwarming moments and laughs aplenty. To experience the charm of Pari's story, tune in to the show.
Star Cast:
The drama boasts a talented ensemble cast, including Sohail Ahmed, Imran Ashraf, Ayeza Khan, Irsa Ghazal, and Noor ul Hassan.
Writer:
Saima Akram Choudhry's writing brings humor and depth to the storyline.
Director:
Syed Wajahat Hussain skillfully directs the drama, ensuring the perfect blend of comedy and emotion.
Release Date:
"Chaudhry and Sons" aired from 3rd April to 5th May 2022, comprising a total of 33 episodes.
Mushkil
"Mushkil" finds its place among the top 10 best dramas of 2022, offering a tale of love, deception, and hatred. The story begins with the friendship of two individuals, Hareem and Sameen, who study together at the university. Their lives take a dramatic turn when Hareem falls for a boy named Faraz, who does not reciprocate her feelings.
In an attempt to save Sameen from trouble, Faraz ends up married to her. However, this hasty decision leads to complications, as Faraz's family and Hareem react unfavorably to the situation. As the plot unfolds, love turns to hate, and a series of sinister events alter the lives of these characters forever.
Saboor Ali, Khushhal Khan, and Zainab Shabbir deliver stellar performances in this gripping drama directed by the talented Marina Khan.
Release Date:
"Mushkil" aired from 23rd July 2022 to 4th September 2022, with a total of 49 episodes, providing audiences with a roller-coaster of emotions and an enthralling storyline.
Fraud – Pakistani Drama 2022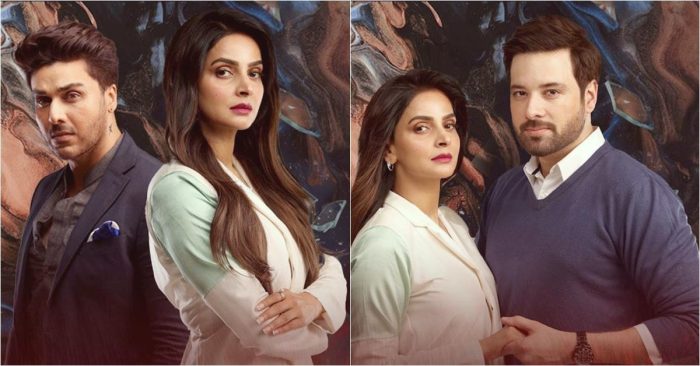 The drama serial "Fraud" earns its place among the best dramas of 2022. The story revolves around a family that becomes entangled in a web of deceit. It all begins with Maya Nisar, a girl who catches the eye of her cousin, Nail. He starts working and proposes to Maya, but her father rejects the proposal, hoping to marry her off to a wealthy family.
However, a boy named Tabriz enters the picture and deceives Maya's family by pretending to be wealthy. Falling victim to his lies, Maya's father arranges her marriage with Tabriz. But their happiness is short-lived, as Tabriz steals valuable jewelry and money before disappearing.
Soon after, another marriage proposal comes Maya's way, this time from Shaan, who is already married and has a daughter but keeps this fact hidden. The tangled web of relationships and deceit keep viewers on the edge of their seats, wondering whether Maya will have a third marriage if Tabriz will return, or if she will end up marrying Nail.
Starring Saba Qamar, Ahsan Khan, and Mikaal Zulfiqar, "Fraud" boasts an impressive cast that brings the gripping storyline to life. The drama, skillfully written by Zanjabeel Asim Shah and directed by Saqib Khan, presents 35 episodes filled with suspense, drama, and unexpected twists. To uncover the secrets and the fate of the characters, watch the thrilling drama serial "Fraud."