Rev up your engines and hit the roads in style as we delve into the exciting world of motorcycles, particularly those imported from China to Pakistan. This blog post is your passport to discovering the latest trends and insights into the China Motorcycle Prices in Pakistan. Whether you're a biking enthusiast looking for your next ride or someone curious about the diverse options available, join us on this journey through the pricing landscape of Chinese motorcycles in Pakistan. From sleek commuters to rugged off-roaders, we'll explore the variety that's making waves in the local motorcycle market. Get ready to embrace the thrill of the ride as we kickstart this exploration of Chinese motorcycle prices in Pakistan!
China Motorcycle Prices in Pakistan 2023
Road Prince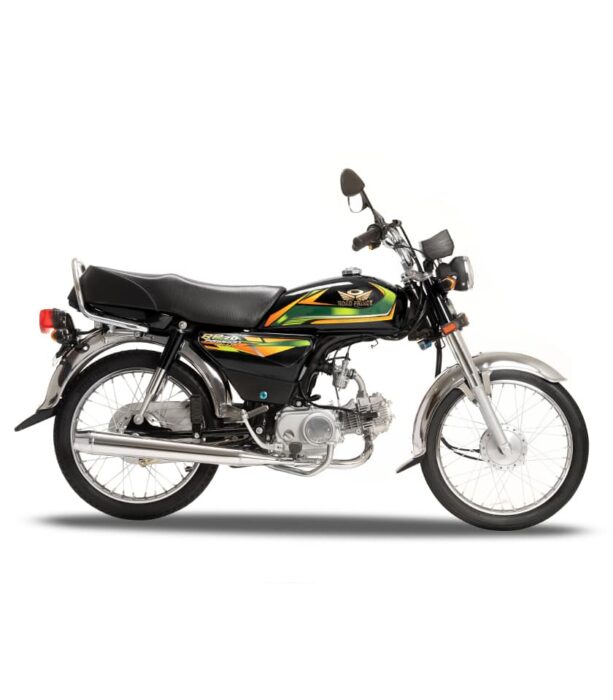 70CC:

Classic: 115,500 Rupees
Passion: 109,500 Rupees
Passion Plus: 119,500 Rupees

110CC:

Power Plus: 118,500 Rupees
Jackpot: 115,500 Rupees

125CC:
Crown Motorcycles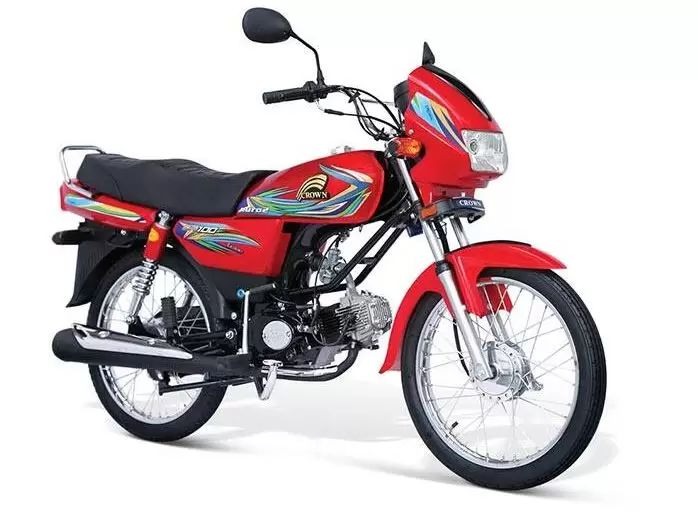 Crown motorcycles have gained recognition for their reliability and widespread distribution across major cities in Pakistan. The final pricing, often determined by local sellers, reflects the brand's commitment to offering a range of options catering to diverse consumer needs. This section provides an overview of the pricing for various Crown motorcycle variants in 2023.
70CC Variants
Jazba: 104,000 Rupees
Jazba Plus (With Alloy Rim): 111,000 Rupees
HD Plus: 112,500 Rupees
Self Start: 117,500 Rupees
Self Start with Alloy Rim: 124,500 Rupees
100CC Variants
Excellence Spokes: 110,800 Rupees
Excellence Alloy Rim: 118,800 Rupees
Self Start Spokes: 123,000 Rupees
Self Start + Alloy Rim: 131,000 Rupees
125CC Variants
Simple One: 146,200 Rupees
125 with 5 gear option: 161,900 Rupees
With 5 gears and Alloy Rim: 172,000 Rupees
The final rate at the spot for Crown motorcycles is typically communicated by local sellers. The accessibility of Crown's distribution network in main cities ensures that consumers can easily find and purchase their desired variant, contributing to the brand's popularity.
Hero Motorcycles: Budget-Friendly Performance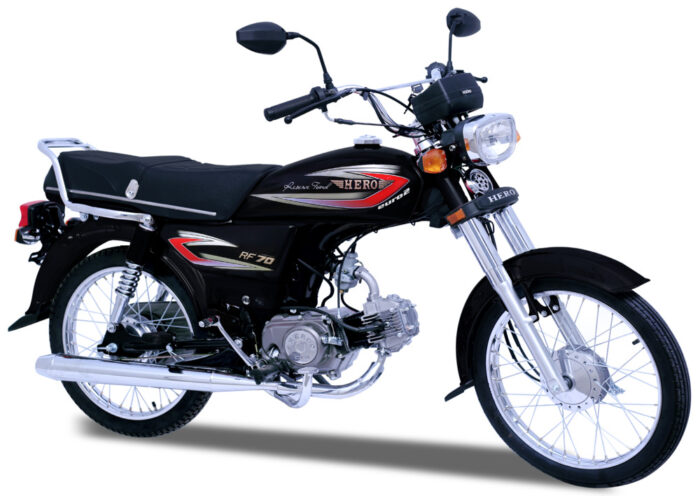 70CC: 98,000 Rupees
125CC: 132,000 Rupees
Hero motorcycles, though not widely renowned, stand out as high-quality performers, making them a noteworthy choice for budget-conscious consumers.
Ravi Motorcycles: Variety of Options

70CC Basic: 103,000 Rupees
70CC Electric Bike: 185,000 Rupees
100CC Special: 124,000 Rupees
Ravi offers a diverse range, from basic 70CC models to electric bikes, providing options that cater to various preferences.
Super Power Motorcycles: Balance of Price and Performance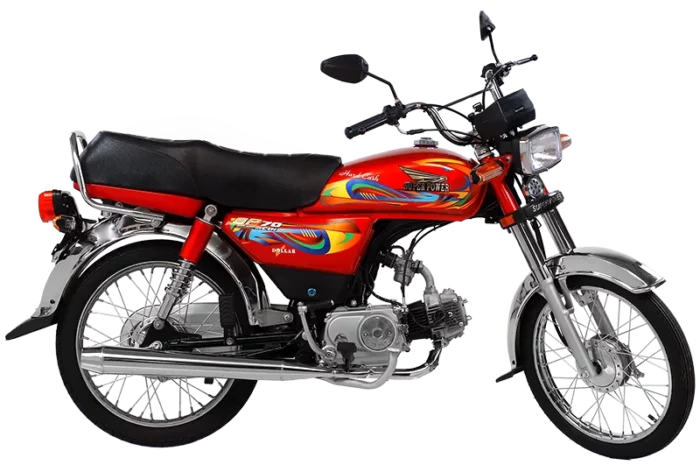 70CC Basic: 105,000 Rupees
125CC: 145,000 Rupees
Super Power motorcycles strike a balance between affordability and performance, offering basic 70CC models and a more powerful 125CC variant.
Unique Motorcycles: Cost-Effective Choices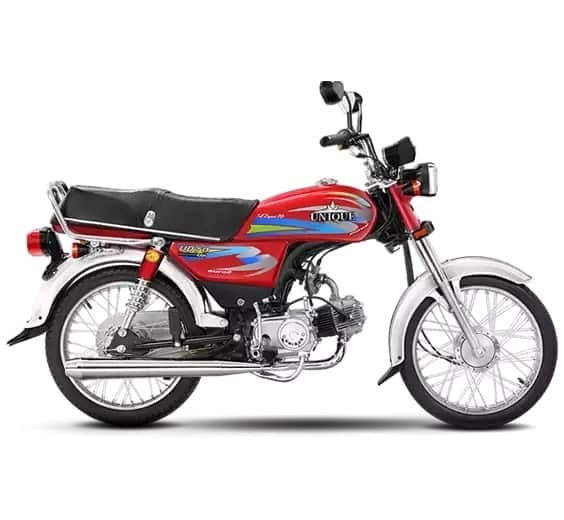 70CC: 108,000 Rupees
100CC: 121,000 Rupees
125CC: 140,000 Rupees
Unique motorcycles present cost-effective choices in the 70CC, 100CC, and 125CC categories, ensuring a range of options for consumers.
Habib Motorcycles: Affordable Old-School Charm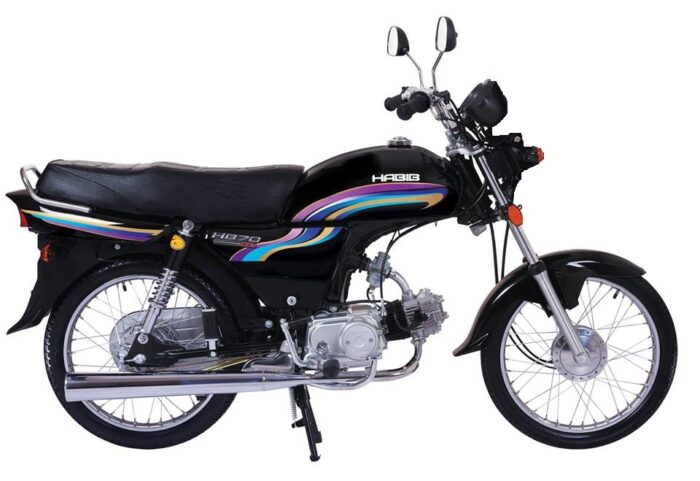 70CC (Old): 68,500 Rupees
Habib provides an affordable option for those seeking an old-school charm with its 70CC model at a budget-friendly price.
United Motorcycles
70CC: 106,000 Rupees
100CC: 134,000 Rupees
125CC: 146,000 Rupees
United motorcycles offer versatile options, from the fuel-efficient 70CC to the more powerful 125CC, catering to a wide spectrum of riders.
The role of Chinese motorcycles in the automotive landscape
The role of Chinese motorcycles in the automotive landscape of Pakistan in 2023 is noteworthy, primarily due to their substantial reduction in prices. This has made Chinese bikes, ranging from 70CC to 125CC, easily accessible to a broader consumer base. This article explores how these motorcycles offer economical rates, consistent specifications, improved quality, and enhanced availability of parts, contributing to a positive shift in the market.
Economic Accessibility and Standardized Specifications
Chinese motorcycles, such as 70CC, 100CC, and 125CC variants, now come at economical rates without compromising on specifications. The standardization of specs within the minimum price range ensures that consumers need not worry about the quality of parts.
Continuous Improvement in Quality
In recent years, Chinese motorcycle manufacturers have actively addressed and rectified both major and minor faults in their equipment. This commitment to quality improvement instills confidence in consumers regarding the durability and reliability of these bikes.
Local Accessibility of Auto Parts
Another notable aspect is the easy availability of auto parts from local shops. This convenience further enhances the appeal of Chinese motorcycles, as consumers can easily find and replace parts when needed, contributing to a hassle-free ownership experience.
Resale Facilitation
The resale market for Chinese motorcycles has become more accessible, making it easier for both buyers and sellers. This shift in the resale landscape adds to the overall appeal of these motorcycles, providing consumers with flexibility and convenience.
Performance and Durability
Chinese motorcycles assure optimal performance, meeting a diverse range of requirements. The expectation is that, in the future, these bikes will continue to evolve, becoming even more durable and reliable, further solidifying their position in the market.
Safety and Maneuverability
Apart from economic considerations, Chinese motorcycles contribute to safety by limiting distractions. Riders find it challenging to respond quickly to phone calls or texts, promoting safer riding practices. Additionally, these vehicles prove to be highly maneuverable in narrow streets and traffic jams, ensuring swift and efficient passage to reach desired destinations.
Closing Thoughts on China Motorcycle Prices in Pakistan 2023
Please note that all the mentioned China motorcycle prices are approximate and subject to revision. Prices may be updated based on market dynamics and other factors.
Explore the detailed information provided above about the best China bikes in 2023, along with their prices and specifications. Take your time to choose the model that aligns with your preferences and requirements.
These China bikes are not only less expensive but also offer cost-effective choices for riders. Even well-maintained, classy bikes can be purchased at affordable rates, providing an opportunity for everyone to enjoy the thrill of riding.
Feel the wind in your hair, enjoy the appealing beauty of the open road, and revel in the refreshing air as you embark on a ride. Riding a motorcycle is not just a means of transportation; it's an experience that invigorates and rejuvenates.
Riding a motorbike contributes to the development of confidence, coordination, and balance. It's an activity that goes beyond commuting, offering a sense of satisfaction and personal growth.
With the increasing accessibility of motorcycles at reasonable prices, riders can ensure their safety by adopting protective measures. This satisfaction adds another layer of enjoyment to the riding experience.
Now, even ordinary individuals can partake in the joy of riding thanks to the reasonable China motorcycle prices in Pakistan for 2023. It opens up a world of possibilities for riders from various walks of life.
While these motorcycles offer affordability, it is hoped that manufacturers will maintain the quality of their products. This ensures that riders not only enjoy economical options but also experience durability and reliability in their chosen China bikes.
In conclusion, as you explore the diverse China motorcycle options for 2023, envision the countless possibilities that open up with each ride. May the roads be your canvas, and the motorcycles, your trusted companions in the journey of life.