As humanity has progressed through the ages, the essence of mutual assistance and communal support has remained a cornerstone of social evolution. A truly thriving society is one where every individual contributes to the collective well-being, striving to enhance the living standards of all its members.
In our contemporary era, marked by challenges such as economic downturns, poverty, resource scarcity, inequality, and health crises, the imperative for collective efforts has transitioned from a mere formality to a fundamental necessity.
In response to this imperative, Non-Governmental Organizations (NGOs) or Non-Profit Organizations (NPOs) have emerged as indispensable agents of social change. These autonomous entities are founded with a singular purpose: to confront social, political, or economic issues that plague communities.
NGOs or NPOs are driven by a profound commitment to address critical societal concerns. Their missions and objectives are executed by dedicated members and volunteers, operating at various levels—local, national, and even international.
In the vibrant landscape of Pakistan, Non-Governmental Organizations (NGOs) play a pivotal role in catalyzing community development and societal progress. These organizations are multifaceted entities, categorized based on their operational scope and orientation, each serving a unique purpose in the nation's transformation journey.
NGOs Based on Level of Operation:
Community-Based NGOs: These NGOs operate at the grassroots level, focusing on localized issues that impact specific communities. They address communal challenges directly, implementing solutions that cater to the immediate needs of the residents. From poverty alleviation to healthcare access, community-based NGOs are the lifelines of localities, bringing positive change where it is most needed.
City-Wide NGOs: Operating on a broader scale within urban centers, city-wide NGOs address challenges faced by city dwellers. These organizations are often formed through collaborations between business, educational, and ethnic groups. They target issues unique to urban life, striving to enhance the living standards of urban communities. Through diverse initiatives, they contribute significantly to the betterment of city life.
National and International NGOs: On a grander scale, national NGOs extend their reach across the entire country, focusing on creating awareness and facilitating impactful volunteer efforts. Their initiatives encompass a wide array of sectors, ranging from healthcare to education and beyond. Simultaneously, international NGOs transcend national borders, providing essential services to developing nations. Their activities span medical assistance, business collaborations, and philanthropic endeavors, aiding numerous countries in their developmental pursuits.
NGOs Based on Level of Orientation:
Charitable Orientation: NGOs embracing charitable orientation prioritize providing essentials such as food, warm clothing, and hygiene kits to the underprivileged. Their efforts are centered on nourishing the needy, ensuring they have access to fundamental necessities for a dignified life.
Service Orientation: Service-oriented NGOs take a holistic approach, focusing on key essentials like healthcare, education, and family planning services. They actively engage with specific target groups, encouraging active participation and implementing programs designed to enhance these essential aspects of life.
Empowering Orientation: Under the empowering strategy, NGOs facilitate self-help initiatives and rejuvenation schemes. They create awareness about prevalent social issues, fostering a sense of self-awareness among individuals. Through various tools, monetary support, and personal services, these organizations empower communities to rise above challenges and envision a brighter future.
Top 10 NGOs in Pakistan 
In the heart of Pakistan, several distinguished non-governmental organizations (NGOs) stand as pillars of support and hope, addressing critical issues and shaping a better future for the nation. These organizations are dedicated to fostering social welfare and uplifting the lives of the underprivileged. Here are some notable NGOs making significant strides in various sectors:
Alkhidmat Foundation Pakistan: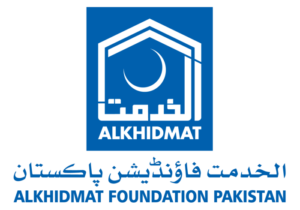 Alkhidmat Foundation Pakistan is a leading NGO with a profound commitment to philanthropy and community well-being. Their mission goes beyond charity; they aim to create a peaceful environment for the people of Pakistan. Through comprehensive protection schemes, Alkhidmat Foundation tackles disaster management, conducts food nourishment drives, organizes medical checkups, and provides essential care for orphans within impoverished communities across Pakistan. Their services encompass orphan care, healthcare, disaster management, clean water initiatives, community services, mawakhat (financial assistance), and education.
Head Office: Alkhidmat Complex, Lahore, Punjab
Contact: +92 42 3595 7260, 0800 44 44 8
READ Foundation: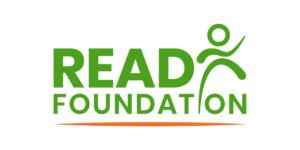 READ Foundation stands as a beacon of educational enlightenment, striving to provide quality education throughout Pakistan. This non-profit organization operates schools nationwide, significantly impacting the lives of children residing in both urban centers and remote rural areas. By focusing on education, READ Foundation aims to bridge the gap and empower communities, particularly those in underserved regions.
Head Office: 3rd Floor, Al-Fooq Plaza, Islamabad
Contact: +92 (0) 51 111 323 424, +92-51-848-2138
Edhi Foundation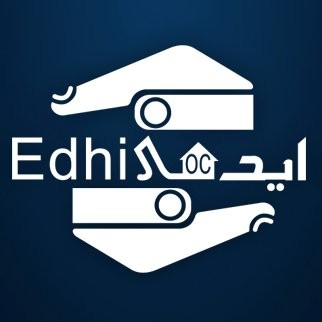 Edhi Foundation has earned nationwide recognition for its swift ambulance service, a lifeline that traverses the length and breadth of Pakistan. In addition to their ambulance services, the Edhi Foundation operates orphan care centers, addressing critical aspects of civilian welfare: health safety and proper upbringing. With a focus on rescuing children from the streets and combating child labor, Edhi Foundation contributes significantly to raising the literacy rate in Pakistan, combating the pervasive challenge it faces.
Head Office: Sarafa Bazar, Mithadar, Karachi
Contact: +92 (21) 32413232.
Saylani Welfare Trust: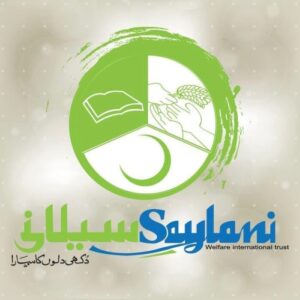 Saylani Welfare Trust has embarked on a relentless mission to combat hunger through its 'dastarkhwan' campaign, ensuring that the needy have access to nutritious food. Additionally, their initiative involves installing Reverse Osmosis (RO) systems to provide clean water, coupled with a focus on education that benefits a staggering 180,000 students annually.
Head Office: A-25, Bahadurabad Chowrangi, Karachi
Contact: 021-111-729-526
Akhuwat Foundation: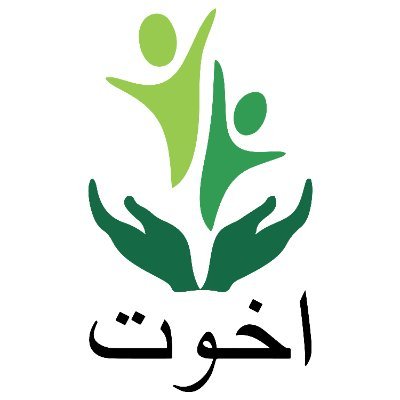 Akhuwat Foundation operates on the principle of interest-free loans, extending financial assistance to those in need. Their services go beyond financial aid; they offer comprehensive medical support and provide essential clothing items to improve the quality of life for the underprivileged.
Head Office: 19 Civic Center, Sector A2, Township, Lahore, Pakistan
Contact: +92 42 35122743
Shaukat Khanum Memorial Cancer Hospital and Research Centres (SKMCH&RC):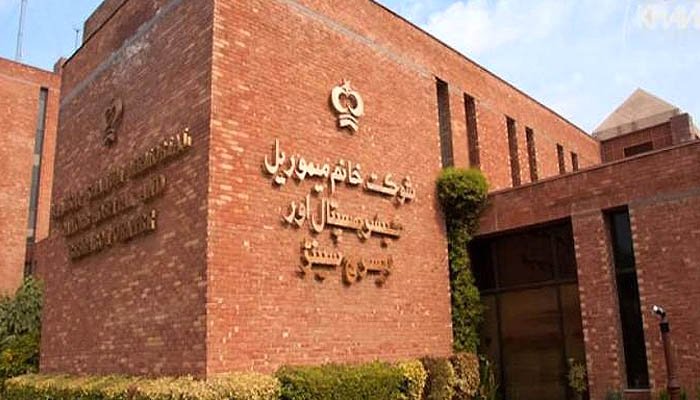 Shaukat Khanum Memorial Cancer Hospital and Research Centres (SKMCH&RC) represent the epitome of medical excellence in Pakistan. With advanced facilities in Lahore and Peshawar, SKMCH&RC provides top-notch cancer care services. Established under the Shaukat Khanum Memorial Trust, this charitable organization focuses on cancer research and treatment, offering hope and healing to countless patients.
Contact: fundraising@skm.org.pk
Aga Khan Foundation: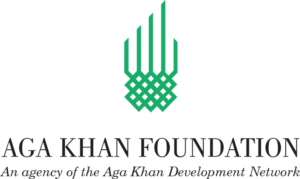 The Aga Khan Foundation is dedicated to ensuring every child's right to education. Through scholarship programs, the foundation uplifts marginalized communities, addressing their educational needs and fostering holistic development. Additionally, the foundation provides vital healthcare services and nutritional support to enhance the overall well-being of the communities they serve.
Head Office: Level 9, Serena Business Complex, Khayaban-e-Suhrawardy, Islamabad, PAKISTAN
Contact: (51) 111-253-254
Baithak School Network: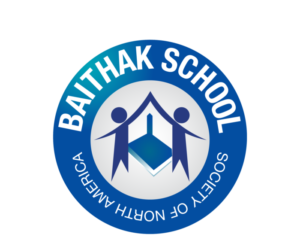 Established in 1996, Baithak School Network is a non-profit organization driven by a mission to educate street children and serve the underprivileged sector of society. Registered under the 'Societies Act of 1860' and granted tax exemption by FBR, Baithak School Network is committed to providing education to those in need.
Head Office: C-8 Sector 16-A, Govt. Teachers Cooperative Society, Scheme 33, Gulzar-e-Hijri, Karachi
Contact: +92 21 3464 7702
JDC (Jeewan Dar-ul-Atfal):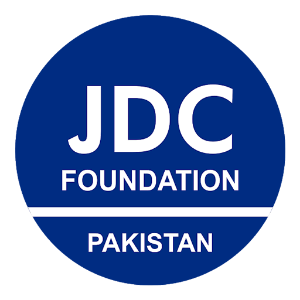 JDC is a welfare association impacting the lives of over 2 million beneficiaries through various charitable projects. From free mobile restaurants and orphanages to dialysis centers and COVID hospitals, JDC extends a helping hand to those in crisis, ensuring free education and essential healthcare services.
Head Office: B-24, Federal B Area Ancholi Block 20, Gulberg Town, Karachi
Contact: (021) 36341059
Ansar Burney Trust: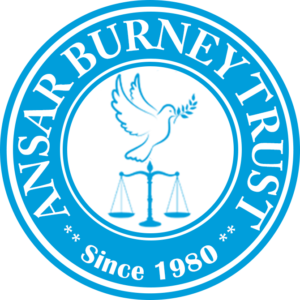 Focused on human rights recognition and aligning efforts with UN-SDG goals, Ansar Burney Trust plays a vital role in advocating for human rights and social justice. The organization strives to create awareness and uphold the principles of equality and justice.
Head Office: Address no 1, 6 Hassan Manzil, Arambagh Road, Karachi
Contact: +92 21 32623382/83
Kashf Foundation:
Founded in 1996, Kashf Foundation empowers women by providing them with microcredit and financial assistance. By supporting women in establishing businesses and gaining financial independence, Kashf Foundation contributes significantly to women's economic empowerment in society.
Head Office: Service Rd, Block K Phase 2, Johar Town, Lahore
Contact: +92-42-111-981-981
Chhipa Welfare Association: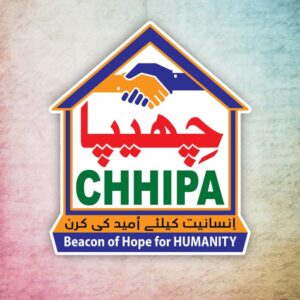 Chhipa Welfare Association stands at the forefront of humanitarian efforts, providing essential services such as ambulance facilities, cemetery spaces, orphan care, and ration packages. With a dedicated team of volunteers, Chhipa Welfare Association ensures timely assistance to those in need.
Head Office: Plot No. ZC-5, Sector 8/A, Shahrah-e-Faisal, Karachi
Contact: +92-21-111-92-1020
Aman Foundation: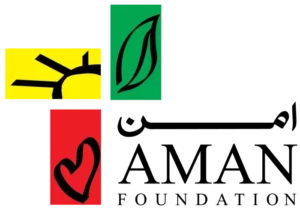 Aman Foundation excels in medical transportation and strives for social and economic equality. By offering educational opportunities and healthcare services, Aman Foundation enables marginalized communities to enhance their social standing, creating a more equitable society.
Head Office: Plot # 333, Korangi Township Near Pakistan Refinery Ltd., Karachi
Contact: 021111111823
The Citizens Foundation (TCF):

TCF stands as a beacon of hope, operating around 1600 schools committed to providing quality education to Pakistan's illiterate population. With a mission to enlighten young minds, TCF focuses on imparting knowledge and skills that pave the way for a brighter future.
Head Office: Plot No. 20, Sector # 14, Near Brookes Chowrangi, Korangi Industrial Area, Karachi, 74900, Pakistan
Contact: +92-21-111-823-823
Ghazali Education Trust:

Dedicated to primary basic education, Ghazali Education Trust recognizes the pivotal role it plays in shaping children and communities. By supporting underprivileged children's education and aiding schools in enhancing their educational environments, the trust creates pathways for continuous learning and growth.
Head Office: 5-E, Samanberg, Johar Town، BOR Society, Lahore, Punjab, Lahore, Pakistan
Contact: +92 333 12 13 623
In Conclusion:
These NGOs epitomize the dedication and empathy of individuals who tirelessly work to uplift society. Their efforts reflect the spirit of giving back, transforming challenges into opportunities for reformation. Upholding the nation's dignity, these organizations empower the disadvantaged, ensuring they stand on firm ground, ready to shape a prosperous future. Through education, they sow the seeds of progress, nurturing generations that will steer Pakistan towards a brighter tomorrow.