Hello, photo editing enthusiasts! Ever wished you could enhance your pictures on your Android phone, just like professionals do on Photoshop? Well, you're in for a treat because in this blog post, we're exploring the best alternatives to Photoshop right on your Android device.
Editing photos doesn't have to be complicated or limited to desktop computers. With these apps, you can transform your ordinary pictures into stunning masterpieces, all with a few taps on your Android phone or tablet. Whether you want to add filters, remove blemishes, or create artistic effects, these apps have got you covered.
15 Best Photoshop Alternatives For Android
Snapseed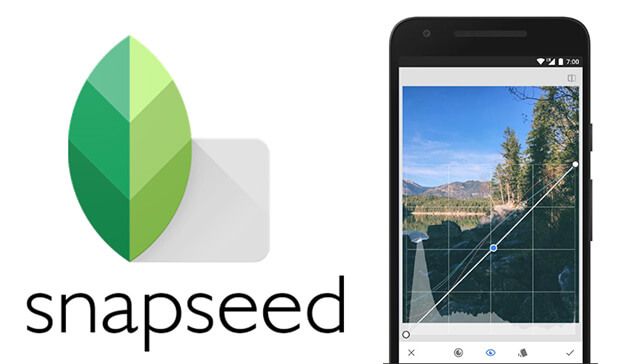 Snapseed stands as the premier photo editing app for Android users, proudly featured on the Google Play Store. This app mirrors the capabilities of Adobe Photoshop, bringing a Photoshop-like experience to your Android device. What sets Snapseed apart is its user-friendly interface, designed for seamless navigation and effortless editing.
Key Features of Snapseed:
Comprehensive Editing Tools: Snapseed offers a comprehensive suite of photo editing tools, ensuring you have everything you need to transform your images into visual masterpieces.
Free and Quick Edits: The app is entirely free to download and allows swift and efficient edits, making the editing process a breeze for users.
Abundance of Filters: Dive into a world of creativity with a multitude of filters, enabling you to add unique and artistic touches to your photos.
Professional Tools: Snapseed includes professional tools like healing, structure, exposure adjustment, masking, brushes, and more, providing a professional editing experience on your Android device.
Retouching Perfection: With an array of retouching tools, Snapseed allows you to refine every detail of your photos, ensuring a polished and flawless outcome.
Why Snapseed Shines:
Snapseed stands out as an exceptional Photoshop alternative for Android due to its intuitive interface, professional-grade features, and the ability to deliver transformative edits swiftly and efficiently. Whether you're a photography enthusiast or a casual user, Snapseed empowers you to bring your creativity to life on your Android device.
Pixlr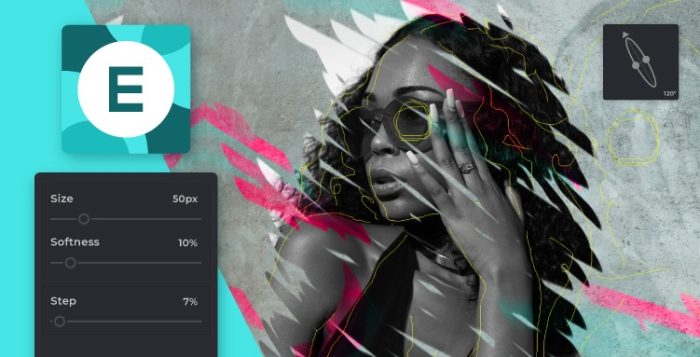 Pixlr emerges as a sophisticated yet user-friendly photo editing app for Android, catering to both beginners and advanced users. If you seek a Photoshop alternative that seamlessly combines power and simplicity, Pixlr is your ideal choice.
Key Features of Pixlr:
Feature-Rich Editing: Pixlr offers an extensive range of features, including effects, overlays, and more, providing users with a wide array of creative possibilities.
Layer Support: Just like Photoshop, Pixlr supports layers, allowing for intricate editing and merging of elements, enhancing your editing capabilities.
Intuitive Interface: Pixlr boasts an intuitive interface, ensuring a seamless editing experience for users of all levels of expertise.
Popular Choice: With millions of users worldwide, Pixlr has gained popularity for its user-friendly approach and versatile editing tools.
Why Pixlr Stands Out:
Pixlr stands as an exceptional choice for Android users seeking a powerful yet accessible photo editing app. Its Photoshop-like layer support elevates its capabilities, making it a go-to option for those desiring advanced editing features without compromising ease of use. Whether you're a novice or a seasoned editor, Pixlr empowers you to craft stunning visuals effortlessly.
ToolWiz Photos
ToolWiz Photos emerges as a powerhouse among Photoshop alternatives for Android, catering to photographers' diverse needs with its extensive array of features. This app is a treasure trove of more than 200 photo editing tools, designed to transform your ordinary photos into extraordinary masterpieces. With ToolWiz Photos, you're equipped with everything you need for professional-grade editing right at your fingertips.
Key Features of ToolWiz Photos:
Comprehensive Editing Tools: Dive into a world of creativity with a wide variety of editing tools, ranging from basic adjustments to advanced filters, enabling you to enhance every aspect of your photos.
Multi-Layer Editing: Just like Photoshop, ToolWiz Photos supports multi-layer editing, allowing you to compose intricate pictures with multiple layers, granting you unparalleled creative freedom.
User-Friendly Interface: Despite its powerful features, ToolWiz Photos boasts a user-friendly interface, ensuring both beginners and experts can navigate the app with ease.
Photo Perfection: Whether you're retouching portraits, adjusting colors, or applying artistic effects, ToolWiz Photos provides the tools to achieve flawless and captivating results.
Free and Feature-Rich: ToolWiz Photos offers a wealth of features without a price tag, making it an accessible and compelling choice for Android users.
Multi-Layer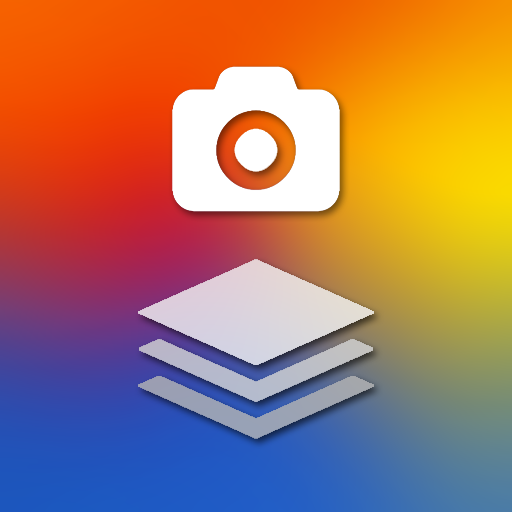 While it may not be the most well-known, Multi-Layer – Photo Editor stands out for its simplicity and functionality. This app provides users with essential editing tools in a clean and intuitive interface. With Multi-Layer – Photo Editor, you can enjoy a seamless editing experience filled with fun and creativity.
Key Features of Multi-Layer – Photo Editor:
Clean and Intuitive Design: The app features a straightforward and clean design, ensuring a hassle-free editing experience for users of all levels.
Layered Composition: Just like Photoshop, Multi-Layer – Photo Editor supports multi-layered composition, allowing you to experiment with various elements and effects in your photos.
Full-Fledged Photo Editing: Despite its simplicity, the app offers a full-fledged photo editor, empowering you to enhance and transform your photos effortlessly.
User-Friendly: Multi-Layer – Photo Editor prides itself on its user-friendly approach, making photo editing both simple and enjoyable for users.
PicsArt Photo Studio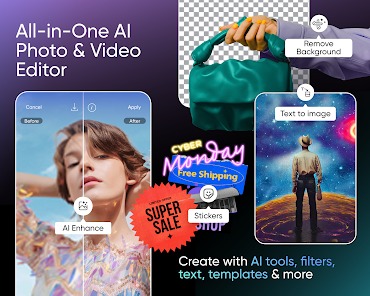 PicsArt Photo Studio stands as a popular and feature-rich Photoshop alternative for Android users seeking versatile and unique editing options. This app offers a multitude of editing tools, enabling you to unleash your creativity and transform your photos into captivating works of art.
Key Features of PicsArt Photo Studio:
Extensive Editing Tools: PicsArt Photo Studio provides an extensive array of editing tools, allowing you to adjust color balance, apply filters, retouch photos, and create captivating photo collages and clipart.
Creative Freedom: With PicsArt Photo Studio, you have the freedom to experiment with brush effects, filters, and various editing options, bringing your artistic visions to life.
User-Friendly Interface: Despite its advanced features, the app features an intuitive interface, making it accessible to users of all skill levels.
Collage Creation: PicsArt Photo Studio excels in collage creation, enabling you to combine multiple photos and elements into visually stunning compositions.
AirBrush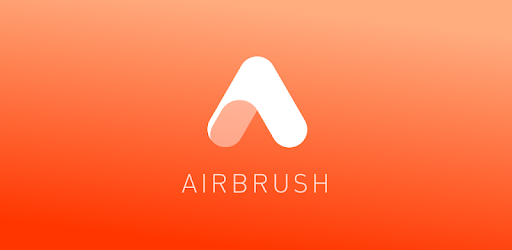 For those seeking specialized beauty editing, AirBrush emerges as a top choice, particularly catering to individuals focused on enhancing their appearance. This app is specifically designed for perfecting portraits, making it an excellent alternative for users who utilize Photoshop on computers solely for beauty editing purposes. While it might not cater to advanced photo editing needs, AirBrush excels in providing unique beauty editing features seldom found in similar apps.
Key Features of AirBrush:
Beautification Tools: AirBrush offers a variety of beautification tools, allowing users to enhance their features, smoothen skin, whiten teeth, and achieve a flawless look effortlessly.
Unique Beauty Features: The app provides distinctive beauty editing features that are tailored for portrait perfection, making it a standout choice for individuals seeking refined and specialized edits.
User-Friendly Interface: AirBrush features an intuitive and user-friendly interface, ensuring a hassle-free editing experience, particularly for users focused on beauty enhancements.
Specialized Beautification: Whether you're looking to remove blemishes, add a touch of makeup, or refine your overall appearance, AirBrush specializes in delivering targeted beautification for stunning results.
Fotor Photo Editor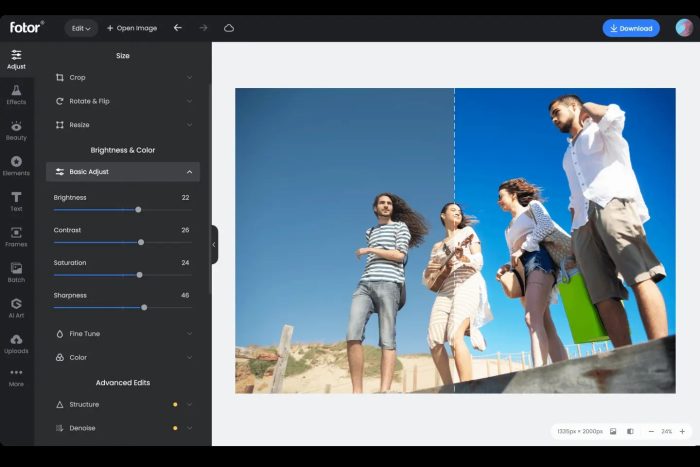 Fotor Photo Editor stands out as one of the best and most popular photo editing apps available on the Google Play Store, offering a comprehensive suite of features for photo enthusiasts and creative individuals. This app covers a wide range of editing needs, including support for layers, making it a robust choice for users seeking a versatile and feature-rich editing experience.
Key Features of Fotor Photo Editor:
Layer Support: Fotor Photo Editor supports layers, enabling users to create intricate compositions and apply multiple effects with ease, similar to Photoshop's layer functionality.
Diverse Editing Tools: From styles and film effects to filters, color balance adjustments, curves, and more, Fotor Photo Editor provides a diverse set of editing tools to cater to various creative requirements.
Collage Maker: The app includes a collage maker, allowing users to seamlessly combine multiple photos into visually appealing collages, making it ideal for creating memorable compositions.
User-Friendly Interface: Despite its extensive features, Fotor Photo Editor boasts a user-friendly interface, making advanced editing accessible to users of all levels.
PhotoDirector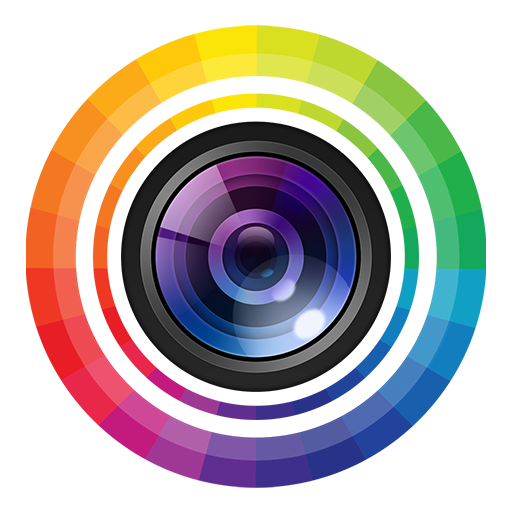 Developed by CyberLink, PhotoDirector stands as a top-rated photo editing app on the Google Play Store, offering advanced editing features and special effects to enhance your photos creatively. This app provides a wealth of editing options, allowing users to add special effects, adjust color balance, apply filters, blend images, and more, making it an excellent choice for those seeking professional-grade editing capabilities.
Key Features of PhotoDirector:
Advanced Editing Tools: PhotoDirector offers a wide range of advanced editing tools, including special effects, color adjustments, filters, blending options, and more, enabling users to achieve professional-quality edits.
Creative Blending: Users can blend multiple images seamlessly, creating visually captivating compositions and artistic effects with ease.
Special Effects: PhotoDirector includes a variety of special effects, allowing users to add creative and dramatic elements to their photos, enhancing their visual impact.
Clean Interface: The app features a clean and intuitive interface, ensuring users can navigate the editing tools effortlessly while focusing on their creative endeavors.
Canva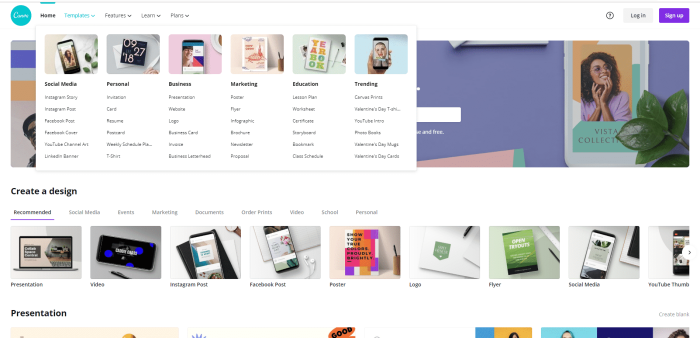 Canva stands as a powerhouse graphic design platform, empowering users to create visually stunning content effortlessly, right from their Android devices. Whether you're crafting social media graphics, presentations, posters, or other visual content, Canva provides a vast array of professionally designed templates and a user-friendly drag-and-drop interface.
Key Features of Canva:
Versatile Design: Canva offers a wide range of design possibilities, allowing users to create posters, stickers, social media graphics, YouTube thumbnails, and Instagram stories, among others, all within a simple and intuitive interface.
Professionally Designed Templates: Users can choose from thousands of professionally designed templates, providing a solid foundation for their creative endeavors. These templates cover various categories, ensuring a design for every need.
Collaborative Tools: Canva allows collaboration with other users, making it ideal for team projects and creative collaborations. Users can work together in real time, enhancing the collaborative design process.
Easy Text and Image Manipulation: Canva simplifies text and image editing, making tasks like creating stylized text and adding images to designs hassle-free. The app provides an extensive library of fonts and elements for customization.
Extensive Functionality: Despite its user-friendly interface, Canva offers robust features, including layer management, making it suitable for both beginners and design professionals. However, some stock images may require premium subscriptions for use.
Photo Editor Pro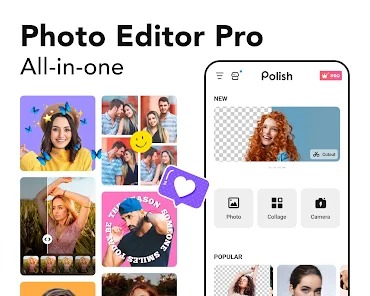 Photo Editor Pro emerges as a top-tier alternative to Adobe Photoshop on Android, offering an impressive array of features for photo enthusiasts and professionals alike. This application provides a comprehensive set of tools, from trendy effects to precise body retouching, catering to various editing needs with finesse.
Key Features of Photo Editor Pro:
Advanced Editing Tools: Photo Editor Pro includes more than 100 filters and offers powerful editing tools, allowing users to enhance their images with ease. It supports features like layer creation, curve techniques, customized overlays, and advanced blending modes.
Custom Filters: Users have the freedom to create their own filters, enhancing their creativity and allowing for personalized editing experiences. The app supports pre-filtering and provides the ability to design unique filters.
Creative Effects: Photo Editor Pro offers a range of creative effects, including photorealistic effects, weather effects, light leaks, flares, and more. Users can experiment with these effects to give their photos a distinct and appealing look.
Collaborative Editing: While not mentioned explicitly, collaborative features can enhance the app's functionality. The ability to work on editing projects collaboratively could be a valuable addition, allowing users to collaborate on intricate photo editing tasks.
User-Friendly Interface: Despite its advanced capabilities, Photo Editor Pro maintains a user-friendly interface, ensuring that both amateur photographers and professionals can navigate the app effortlessly.
Adobe Photoshop Mix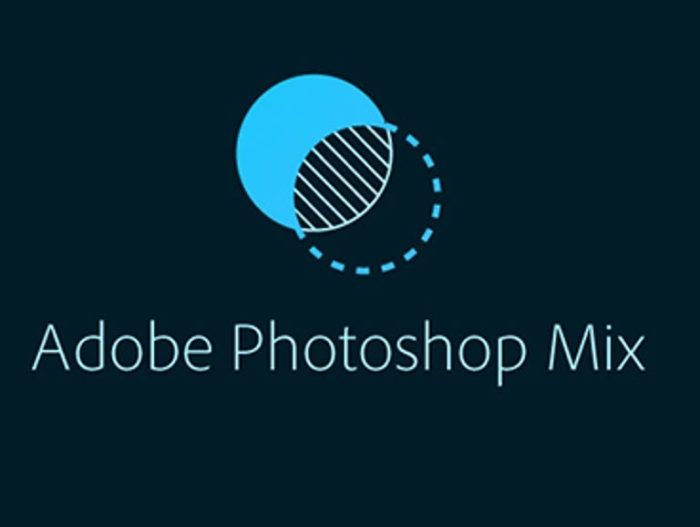 Adobe Photoshop Mix stands as an invaluable addition to the digital toolkits of students and teachers, offering a user-friendly interface and intuitive features. While professional users accustomed to the full Adobe Suite might find it simplistic, its simplicity becomes its strength in an educational context. Tailored for students, the app seamlessly integrates with other Adobe applications, providing an authentic Adobe experience. Among the Android Photoshop options available, Adobe Photoshop Mix shines brightly, especially for educational purposes.
Key Features of Adobe Photoshop Mix:
Layer-Based Editing: Adobe Photoshop Mix provides users with robust layer-based editing options, akin to Adobe Photoshop. This feature allows for intricate picture editing, enabling creative exploration and experimentation.
Simple Navigation: The app boasts a well-designed interface, ensuring easy navigation for users, especially students. Its simplicity encourages young learners to explore and express their creativity without feeling overwhelmed.
Excellent Cut-Out Tool: One of its standout features is the remarkable cut-out tool. This tool simplifies the process of creating two-layer collages, allowing seamless blending of images and fostering artistic expression.
Integration with Cloud Tools: Adobe Photoshop Mix seamlessly integrates with various innovative Cloud tools, enhancing collaborative opportunities and enabling students to work on creative projects together.
Adobe Ecosystem: As an Adobe product, Photoshop Mix smoothly integrates with other Adobe apps, facilitating a seamless workflow and enabling students to delve into a wide array of creative possibilities.
User-Friendly Undo/Redo Functionality: While the app lacks some advanced features, its user-friendly undo/redo functionality ensures a smooth editing experience, allowing students to correct mistakes easily.
Byte Mobile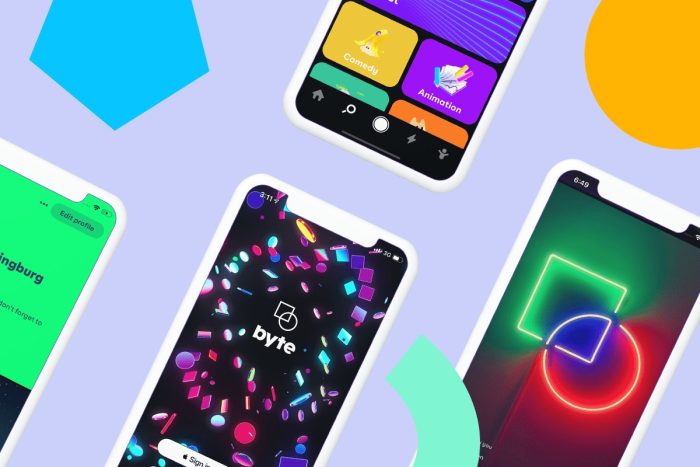 Byte Mobile – Image Editor stands as a powerful and free photo editing tool meticulously crafted for Android users. This app brings efficiency to the forefront with its support for cool effects, multiple projects/tabs, layers, and action history. Whether you're looking to enhance images, create captivating montages, or edit icons, this app has you covered. Here's a closer look at what sets Byte Mobile – Image Editor apart in the realm of Android image editing.
Key Features of Byte Mobile – Image Editor:
Versatile Functionality: Byte Mobile – Image Editor is not just a photo editor; it doubles as an image viewer and icon editor. Its versatility ensures that it caters to a wide range of creative needs, making it an indispensable tool for Android users.
Image 2 Wallpaper Feature: The app includes the popular Image 2 Wallpaper function, allowing users to swiftly set edited photos as wallpaper. This feature seamlessly integrates the editing process with personalizing the device's home screen, enhancing user experience.
Layer Support: Unlike many other basic editing apps, Byte Mobile – Image Editor supports layers. Users can create and manipulate layers, adding elements like picture frames, stickers, sketches, and shapes. The layer customization options, including colors, mixing choices, opacity, content, painting, and lighting, empower users to achieve precise edits.
Drawing Mode: In addition to standard editing, the app features a Drawing mode where users can create and manipulate layers as needed. This flexibility ensures a dynamic and adaptable editing experience tailored to individual preferences.
Lightweight and User-Friendly: Byte Mobile – Image Editor distinguishes itself with its lightweight design, ensuring swift performance and effortless navigation. Its user-friendly interface makes it accessible for beginners while offering advanced features for experienced users.
PhotoLayers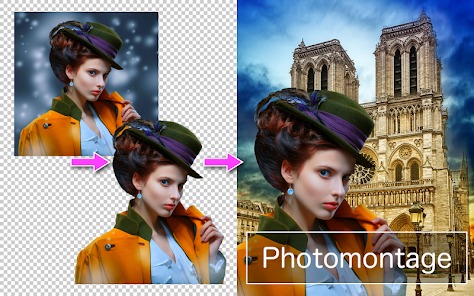 PhotoLayers emerges as a user-friendly application designed for crafting informative and visually stunning photomontages. While it may appear basic, its simplicity masks a powerful set of tools geared toward users desiring quick yet effective montage creation. This app caters to individuals seeking to merge, cut, and glue multiple images seamlessly. Let's explore the features that make PhotoLayers a valuable addition to your creative toolkit.
Key Features of PhotoLayers:
Composite Photography: PhotoLayers specializes in composite photography, enabling users to combine, cut, and glue multiple images into one cohesive montage. Its intuitive tools facilitate the creation of detailed and informative compositions.
Transparency Control: A standout feature of PhotoLayers is its ability to make the image's unnecessary areas transparent. This feature ensures precise editing, allowing users to seamlessly blend elements and achieve professional-looking montages.
Color Tone Adjustment: The app offers color tone adjustment options, allowing users to enhance the visual appeal of their montages. This feature adds depth and vibrancy to compositions, elevating the overall quality of the final output.
Tutorial Support: PhotoLayers provides users with access to a quick and detailed tutorial directly on the home screen. This tutorial showcases the app's capabilities, empowering users to explore its full potential and create impressive photomontages effortlessly.
Multi-Image Support: Users can combine up to 11 pictures simultaneously, enabling the creation of intricate and detailed montages. This multi-image support broadens the creative possibilities, making PhotoLayers a versatile tool for various projects.
Photo Lab Picture Editor
Photo Lab Picture Editor stands as a testament to creativity, offering a vast collection of over 900 stylish and amusing photo effects. Whether you're seeking fantastic face photo montages, captivating photo frames, animated effects, or artistic photo filters, Photo Lab has it all. With this app, transforming your images into stunning artworks is not just a possibility; it's a delightful reality. Here's a closer look at the app's standout features that allow you to infuse your photos with creative flair effortlessly.
Key Features of Photo Lab Picture Editor:
Extensive Effect Library: Photo Lab boasts an extensive collection of more than 900 creative effects, ensuring you'll never run out of options to enhance your photos. From subtle enhancements to dramatic transformations, the app covers a wide spectrum of styles and moods.
Artistic Transformations: With Photo Lab, you can turn any ordinary photo into a captivating artwork using the app's smart and quick transformation features. Whether you desire a vintage look, pop art style, or abstract expressionism, the app offers a diverse range of artistic effects to choose from.
Dynamic Photo Frames: Elevate your photos with a selection of dynamic photo frames that add depth and context to your images. These frames serve as the perfect complement to your photos, enhancing their visual appeal and making them stand out.
Face Photo Montages: Photo Lab's advanced face detection algorithm automatically handles complex montages, creating unique and imaginative selfies. Whether you want to float together with a friend in a sentimental or futuristic setting, the app brings your creative visions to life seamlessly.
Umber Filters: Explore a variety of Umber filters designed to add warmth and depth to your images. These filters provide nuanced edits, allowing you to enhance the overall atmosphere of your photos and evoke specific emotions.
User-Friendly Interface: The app's simple and intuitive interface ensures a hassle-free editing experience. Whether you're a beginner or a seasoned editor, Photo Lab's user-friendly design allows you to navigate the app with ease, making the editing process enjoyable and accessible.
Regular Updates: Photo Lab keeps its creative offerings fresh and exciting by introducing almost a dozen new photo frames and effects with each update. Stay tuned for an ever-expanding selection of creative options to explore and incorporate into your edits.
Final Thoughts on Best Photoshop Alternatives For Android
As we wrap up our journey through the world of Photoshop alternatives for Android, we hope you're feeling inspired and ready to take your photo editing skills to new heights. These user-friendly apps have shown us that transforming ordinary photos into extraordinary works of art can be as simple as a tap and a swipe on your Android device.
Whether you're a photography enthusiast, a social media buff, or just someone who loves capturing moments, these apps have given you the power to enhance, create, and express your vision without any technical barriers.
Remember, creativity knows no bounds, and with these alternatives to Photoshop, you have a world of possibilities in the palm of your hand. Whether you're adding a touch of magic to your selfies or turning landscapes into dreamscapes, these apps enable you to craft visual stories that reflect your unique style.
So, don't hesitate to explore these apps further, experiment with different effects, and let your creativity flow. Your Android device isn't just a phone; it's a canvas waiting for your artistic touch.
Here's to the joy of editing, the thrill of creation, and the endless possibilities of unleashing your creativity, anytime, anywhere. Happy editing, and may your photos continue to capture hearts and inspire others! 🎨📸✨
Further Readings
Best Manga reader apps for iphone
Best apps for downloading mp3 songs