Pakistan is a country with a growing startup ecosystem, with entrepreneurs and investors working together to create innovative solutions to the country's challenges. From healthcare to education to e-commerce, Pakistani startups are making their mark on the global market. In this blog post, we will explore the best startups in Pakistan and what makes them stand out.
One of the most promising startup sectors in Pakistan is fintech. Startups such as Finja, EasyPaisa, and JazzCash are transforming the financial industry by providing easy and accessible banking solutions to the unbanked population. Another sector that has seen significant growth is e-commerce, with startups such as Daraz and Sastaticket becoming household names in Pakistan.
However, the startup ecosystem in Pakistan is not limited to fintech and e-commerce. Healthcare startups such as Sehat Kahani and Marham are using technology to improve access to healthcare in remote areas, while education startups such as SABAQ and Edu-Aid are revolutionizing the way students learn in Pakistan.
In this blog post, we will provide an overview of the best startups in Pakistan, highlighting their innovative solutions, impact on society, and potential for growth. We will also discuss the challenges facing startups in Pakistan and the initiatives being taken by the government and investors to support the ecosystem. If you're looking to invest in or partner with startups in Pakistan, this guide will give you a comprehensive overview of the best options available.
List of 10 Most Successful Startups in Pakistan
Tajir
Dawaai
Grocer App
Cheetay
KASB Securities
Dastgyr
Zameen.com
Finja
SadaPay
Daraz.pk

Bykea
Tajir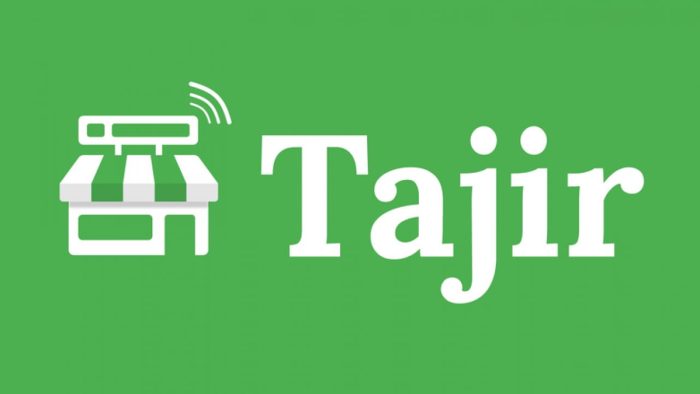 Tajir is a Pakistani startup that aims to digitize the traditional retail sector in the country. They provide a mobile app for small retailers, allowing them to order products directly from wholesalers, eliminating the need for middlemen and improving the efficiency of the supply chain. Tajir also provides a range of financial and business management tools to help retailers streamline their operations and grow their businesses. By leveraging technology, Tajir is helping small retailers in Pakistan to access better prices, reduce costs, and ultimately, increase their profitability. The company has received significant funding from both local and international investors, and is poised for growth as the Pakistani retail market continues to evolve.
Dawaai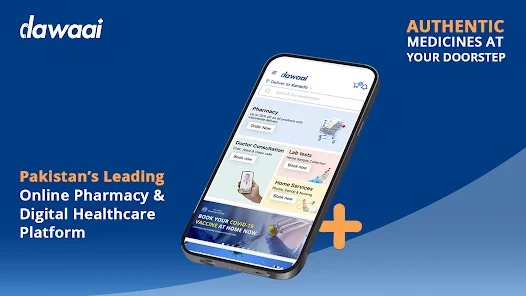 Dawaai is an online pharmacy and healthcare platform that has become one of the leading e-commerce startups in Pakistan. It was founded in 2014 by Dr. Furquan Kidwai, who recognized the need for reliable and convenient access to medications in the country. The platform offers a wide range of healthcare products and services, including prescription and over-the-counter medications, medical equipment, and lab tests.
One of the key strengths of Dawaai is its commitment to quality and safety. The platform sources its products from licensed pharmacies and distributors, and all medications are verified by a team of pharmacists before they are sold. In addition, the platform offers customers access to trained healthcare professionals who can provide expert advice and guidance on health-related issues.
Dawaai has gained widespread popularity in Pakistan, particularly during the COVID-19 pandemic, as people have turned to online channels for healthcare needs. The startup has also received significant investment from international venture capitalists, which has allowed it to expand its operations and reach new markets. Overall, Dawaai has demonstrated the potential for e-commerce startups to make a significant impact in the healthcare industry in Pakistan.
Grocer App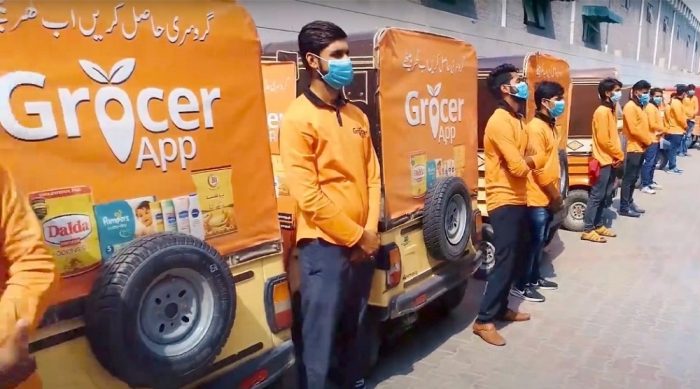 GrocerApp is a Pakistani startup that provides an online grocery shopping platform. The platform connects customers with nearby grocery stores and allows them to place orders online. GrocerApp has made grocery shopping more convenient for customers who do not want to leave their homes or prefer online shopping. With the GrocerApp, customers can browse a wide range of grocery items, including fresh produce, meat, dairy products, and household essentials. The company also offers same-day delivery options, making it easy for customers to receive their orders quickly. GrocerApp has gained popularity among customers due to its user-friendly interface, reliable delivery service, and high-quality products. The startup has the potential to revolutionize the grocery shopping experience in Pakistan by offering a convenient and accessible platform for customers to purchase their daily essentials.
Cheetay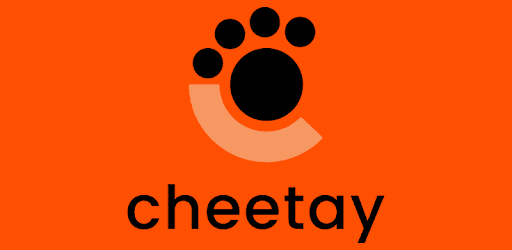 Cheetay is a technology-based start-up in Pakistan that focuses on delivering a wide range of products and services to customers' doorsteps. The company offers delivery services for groceries, food, medicines, and other products. Cheetay's app and website provide customers with a hassle-free and user-friendly platform for ordering and tracking their deliveries in real-time. The company's vision is to revolutionize the delivery industry in Pakistan by offering reliable and efficient delivery services with the help of technology. Cheetay is committed to empowering local businesses by partnering with them and promoting their products on their platform. The company has gained significant traction in major cities in Pakistan, and it is continuously expanding its operations to new areas. Cheetay's innovative approach to delivery services has disrupted the traditional logistics industry in Pakistan and has made it a promising start-up in the country's rapidly growing tech ecosystem.
KASB Securities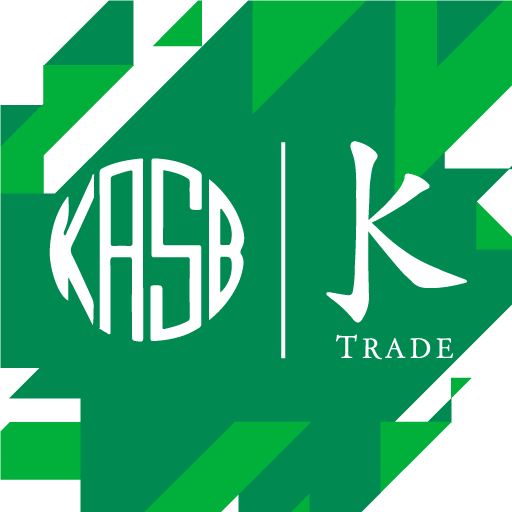 KASB Securities is a Pakistani start-up that offers online trading services for stocks and commodities in the country's stock market. It was founded in 2003 and has since become one of the leading brokerage firms in Pakistan. The platform provides a user-friendly interface for trading, as well as real-time market data and news to help traders make informed decisions. KASB Securities also offers research reports, investment advisory services, and educational resources to help traders develop their skills and knowledge.
One of the unique features of KASB Securities is its mobile app, which allows traders to access the platform and trade on-the-go. The app is available for both iOS and Android devices and provides all the features available on the desktop platform. This allows traders to monitor their investments, place orders, and stay up-to-date with market news and data, all from their mobile devices.
KASB Securities also offers a range of account types to suit different investor profiles, including individual, joint, and corporate accounts. The brokerage firm charges a competitive fee structure for its services, which makes it an attractive option for investors who want to minimize their trading costs.
Dastgyr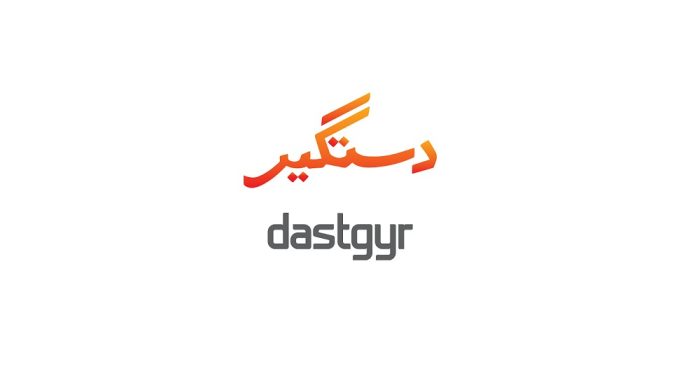 Dastgyr is a Pakistani startup that offers an online platform for industrial tools and equipment. The platform aims to make the purchasing process of industrial goods and supplies more efficient and accessible to everyone. The startup was founded in 2018 and has since then been making waves in the Pakistani startup ecosystem.
The Dastgyr platform is designed to cater to the needs of small and medium-sized enterprises, as well as larger industries. By providing a one-stop shop for all industrial needs, Dastgyr is enabling businesses to save time and resources by ordering everything from a single platform. The platform offers a wide range of industrial products, including power tools, safety equipment, measuring tools, welding equipment, and much more.
One of the key features of Dastgyr is its user-friendly interface, which makes it easy for businesses to search for and purchase industrial goods. The platform is also designed to offer competitive prices, making it an attractive option for businesses looking to save costs on industrial purchases.
Dastgyr has received investment from local and international investors, which is a testament to the potential of the startup. The startup has also won several awards, including the Best B2B Startup award at the Pakistan Startup Awards in 2020.
Zameen.com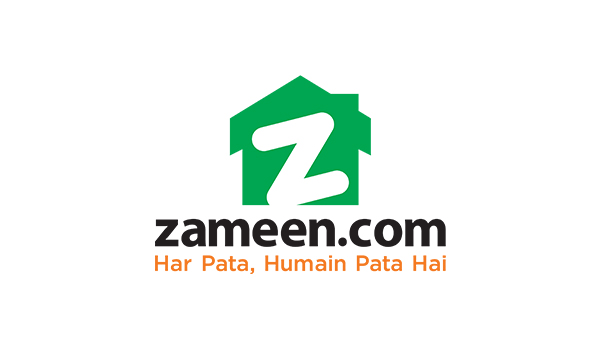 Zameen.com is a Pakistan-based online real estate platform that was launched in 2006. It has since become the country's leading real estate website and mobile app, connecting buyers, sellers, renters, and real estate agents. The platform offers a wide range of services, including property listings, property searches, property valuations, real estate news and analysis, and advice on buying and selling property.
Zameen.com has revolutionized the real estate industry in Pakistan by introducing transparency, accountability, and convenience. The platform has made it easier for buyers and sellers to connect and has simplified the process of buying and selling property. It has also enabled real estate agents to expand their reach and connect with a wider audience.
Zameen.com has grown rapidly since its inception and has received numerous awards and accolades for its innovative services and contributions to the real estate industry. The platform has helped to drive growth in the real estate sector in Pakistan and has played a significant role in shaping the industry's future.
Finja

Finja is a Pakistani fintech startup that provides digital financial services and solutions to businesses and individuals. The company was founded in 2016 by three entrepreneurs, Monis Rahman, Qasif Shahid, and Umer Munawar, with the goal of transforming the traditional banking system in Pakistan by using innovative technology and ideas.
Finja offers a number of services to its clients, including a digital wallet called "SimSim", which allows users to make payments, transfer money, and perform other financial transactions using their smartphones. SimSim has become one of the most popular digital wallets in Pakistan, with over one million registered users.
In addition to SimSim, Finja also provides a range of other financial solutions, including working capital loans, supply chain financing, and receivables financing. The company uses advanced technology and algorithms to assess the creditworthiness of businesses and individuals, allowing them to provide loans and other financial services quickly and efficiently.
One of the key advantages of Finja is its ability to provide financial services to the unbanked population in Pakistan. According to the World Bank, only 21% of adults in Pakistan have access to formal financial services, leaving a huge portion of the population without access to credit, savings, and other financial products. Finja's digital solutions make it easier for people to access financial services and products, without the need for a traditional bank account.
 SadaPay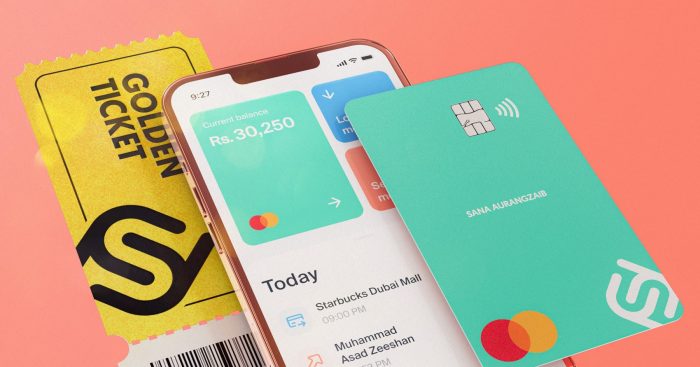 SadaPay is a Pakistani fintech start-up that aims to revolutionize the digital payments industry in the country. It is the first-ever mobile wallet in Pakistan to receive an Electronic Money Institution (EMI) license from the State Bank of Pakistan, which allows it to provide digital financial services.
SadaPay offers a digital wallet that allows users to make payments, transfer money, and receive funds instantly, with no hidden fees or charges. It also provides users with a virtual debit card that can be used for online shopping or to withdraw cash from ATMs.
The start-up has partnered with Mastercard to provide a seamless payment experience to its users. It is also integrated with other popular digital services in Pakistan, such as Careem, Bykea, and Foodpanda, allowing users to pay for their rides and food orders directly from their SadaPay wallet.
SadaPay is committed to making financial services more accessible to the unbanked and underbanked population in Pakistan. Its user-friendly mobile application and easy sign-up process have made it popular among the younger generation in the country. The start-up has raised $7.2 million in funding so far and is expected to continue growing in the coming years as it expands its services and user base.
Daraz.pk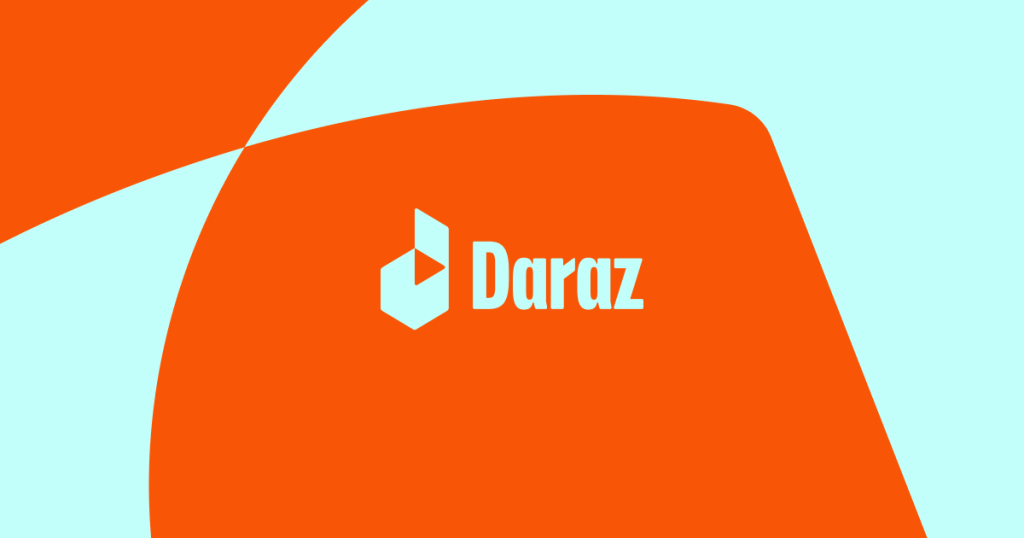 Daraz.pk is an e-commerce platform that was founded in Pakistan in 2012. It is a subsidiary of Alibaba Group and has expanded its operations in several countries across South Asia. The company has become one of the largest online retailers in Pakistan, offering a wide range of products ranging from electronics, fashion, home appliances, and groceries.
One of the main reasons why Daraz.pk has been successful in Pakistan is its ability to cater to the needs of the local market. It has a user-friendly interface that is available in both Urdu and English, making it accessible to a wider audience. It also offers a variety of payment options, including cash on delivery, which is a popular method of payment in Pakistan. Additionally, it provides various promotions and deals to its customers, making online shopping more affordable for Pakistani consumers.
Daraz.pk has also invested heavily in its logistics and delivery infrastructure, allowing it to offer fast and reliable delivery to customers in even the most remote areas of the country. This has helped to increase its customer base and attract more sellers to its platform.
Another factor that has contributed to the success of Daraz.pk is its focus on innovation. The company has introduced several new features to its platform, including the Daraz Wallet, which allows customers to store and use their money on the platform, and the DarazMall, which is a curated selection of high-quality products from trusted sellers.
Bykea
Bykea is a Pakistani startup that offers on-demand ride-hailing, parcel delivery, and payment services. It was founded in 2016 by Muneeb Maayr and their co-founders, who recognized the need for an efficient and reliable transportation system in Pakistan. Bykea aims to provide a cost-effective and convenient mode of transportation for people in Pakistan, where traffic congestion and limited transportation options are significant issues.
Bykea's app allows customers to book rides, schedule parcel deliveries, and make payments all within one platform. The company has created job opportunities for thousands of riders who can earn income by providing ride-hailing and delivery services using their own vehicles. Bykea has also introduced an innovative feature of bike-sharing, which allows users to rent out bikes for short distances. This feature is especially popular in congested urban areas where cars are not a practical mode of transportation.
Bykea has received significant investment from local and international venture capitalists, which has helped the company expand its services to various cities in Pakistan. The company has also partnered with other businesses to provide discounts and promotions to its customers, which has helped it attract and retain a loyal user base.
Final Thoughts on Startups in Pakistan
The startup ecosystem in Pakistan is rapidly growing and evolving, offering a plethora of opportunities for entrepreneurs and investors alike. The country has seen a surge of successful startups in recent years, in diverse fields such as e-commerce, fintech, and healthcare. This growth is fueled by the government's initiatives to support entrepreneurship, a large pool of talented and educated youth, and an increasing appetite for innovation and technology. However, there are still several challenges that need to be addressed, including access to funding, lack of infrastructure, and regulatory hurdles. To ensure the continued growth of startups in Pakistan, it is important to address these challenges and create a supportive environment that fosters innovation and entrepreneurship. By doing so, Pakistan can unleash its potential as a hub of innovation and create a brighter future for its economy and society.
FAQs on Startups in Pakistan
Here are some possible FAQs and their corresponding answers on startups in Pakistan:
What is a startup and how is it different from a traditional business?
A startup is a newly established company, typically with a unique product or service, that aims to rapidly grow and scale in a short period of time. Unlike traditional businesses, startups prioritize innovation, agility, and scalability over stability and profitability in the early stages.
What are some challenges that startups face in Pakistan?
Some challenges that startups face in Pakistan include limited access to funding and investment, lack of government support and policies, inadequate infrastructure, limited market size, and a shortage of skilled human resources.
What are some successful startups in Pakistan?
There are several successful startups in Pakistan, including Careem (a ride-hailing service), Zameen.com (a real estate platform), Bykea (a ride-hailing and delivery service), Patari (a music streaming platform), and Cheetay (an on-demand delivery service).
How can I get funding for my startup in Pakistan?
There are several options for funding a startup in Pakistan, including venture capital firms, angel investors, crowdfunding platforms, and government-backed startup incubators and accelerators.
What are some important legal considerations for startups in Pakistan?
Some important legal considerations for startups in Pakistan include registering the company with the Securities and Exchange Commission of Pakistan, obtaining necessary licenses and permits, complying with tax regulations, and protecting intellectual property through trademarks, patents, and copyrights.
What resources are available for aspiring entrepreneurs in Pakistan?
There are several resources available for aspiring entrepreneurs in Pakistan, including startup incubators and accelerators, entrepreneurship training programs, business plan competitions, and networking events. Some notable examples include Plan9, Nest I/O, and LUMS Centre for Entrepreneurship.