Pakistan, being the sixth most populous country in the world, has produced several renowned individuals who have made significant contributions and gained fame both within Pakistan and globally. These personalities have garnered a large fan base through their hard work, dedication, and notable achievements.
Notably, Pakistan holds the distinction of being the first Islamic nation to possess nuclear power. Among the famous individuals who have emerged from Pakistan are Muhammad Ali Jinnah, Ustad Nusrat Fateh Ali Khan, Wasim Akram, and Imran Khan, among many others. These individuals have played pivotal roles in promoting a positive image of Pakistan.
This article focuses on highlighting some of the most famous people in Pakistan. The list is based on their popularity, fan following, and their accomplishments۔
Muhammad Ali Jinnah: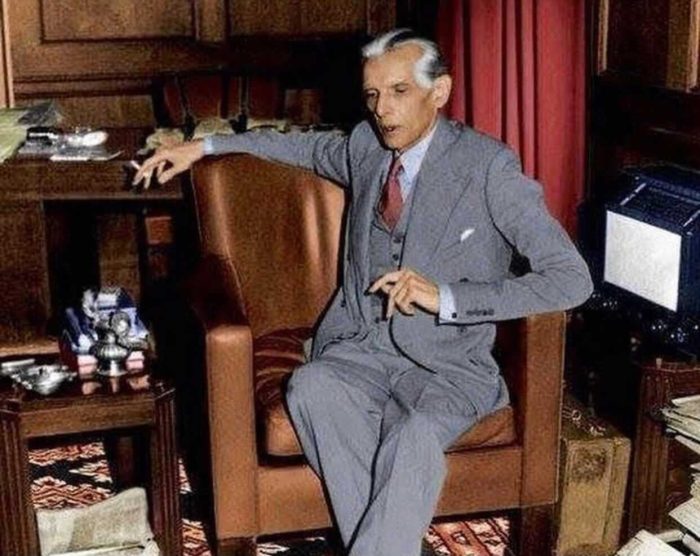 Muhammad Ali Jinnah, the most prominent figure and leader of Pakistan, was born on December 25, 1876, in Karachi. He received his early education in Bombay and attended the Sindh-Madrasa-Tul-Islam and Christian Missionary School in Karachi. He further pursued his education in London.
Jinnah, a distinguished barrister, and politician, became the leader of the All-India Muslim League in 1913 and led the party until the establishment of Pakistan on August 14, 1947. After returning to India, he practiced law at the Bombay High Court and actively engaged in politics, playing a significant role within the All-India League.
As the first Governor-General of Pakistan, Jinnah worked towards the establishment of the new government and policies, as well as the welfare of the millions of Muslims who migrated from India to Pakistan. Jinnah passed away at the age of 71 in September 1948, shortly after the independence of Pakistan, leaving behind a remarkable and respected legacy in the country.
Allama Iqbal: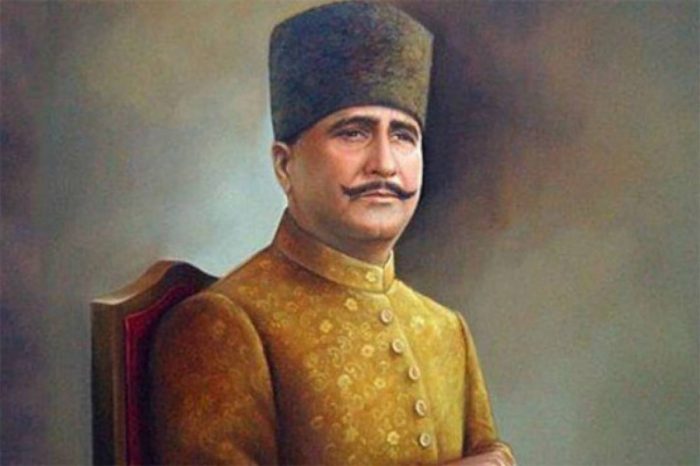 Muhammad Iqbal, a philosopher, poet, writer, and politician, was born on November 9, 1877, in Sialkot. He is widely recognized as one of the most renowned Urdu writers worldwide. Hailing from a Kashmiri family, Iqbal completed his B.A. and M.A. from Government College and began his literary career after finishing his studies.
In 1905, he pursued further education abroad. Upon his return to Lahore in 1908, he established a law practice but also dedicated himself to writing on politics, economics, history, and religion. Iqbal gained fame for his poetic works and developed a keen interest in national affairs and politics. He played a significant role in the political and religious revival of Islamic civilization.
Iqbal became a member of the All-Muslim League and made noteworthy contributions to the cause of Muslims. As the creator of the concept of Pakistan, he wrote numerous poems and books for both children and adults. Iqbal passed away in 1938. After the creation of Pakistan in 1947, he was honored as the national poet of Pakistan.
Imran Khan: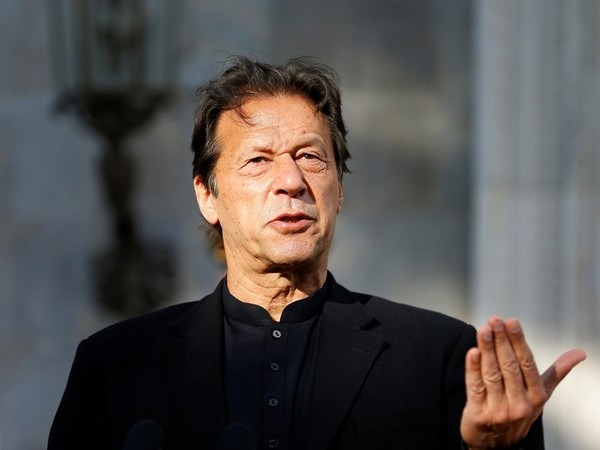 Imran Khan is a prominent Pakistani politician, celebrity, and former cricketer. He was the highly successful captain of the Pakistan cricket team, leading them to victory in the 1992 Cricket World Cup. Following his retirement from cricket, he ventured into politics and founded the political party, Pakistan Tehreek-e-Insaf (PTI), in 1996, where he serves as the chairman.
Born in 1952 into a Pashtun family in Lahore, Imran Khan graduated from Oxford Keble College in 1975. He started his international cricket career at the age of 18, representing Pakistan in the 1971 Test series against England. Khan played cricket until 1992, intermittently captaining the team between 1982 and 1992. Under his leadership, Pakistan secured its first and only victory in the Cricket World Cup. Imran Khan is widely regarded as one of the most famous personalities in Pakistan.
In 1991, he initiated a fundraising campaign to establish a cancer hospital in memory of his mother, named "Shaukat Khanum Memorial." Through his efforts, he raised 25 million to build a hospital in Lahore, and in 2015, he established a second hospital in Peshawar. Imran Khan also served as the Chancellor of the University of Bradford from 2005 to 2014.
These individuals, including Imran Khan, have left a significant impact on Pakistan and have become iconic figures in their respective fields. Their contributions have earned them fame and admiration, making them some of the most well-known personalities in the country.
Abdul Sattar Edhi: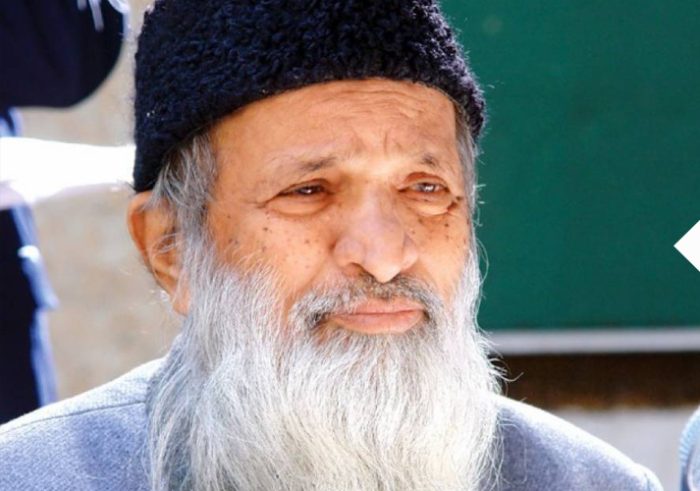 Abdul Sattar Edhi, a renowned philanthropist, migrated to Pakistan in the early 1920s and started his career as a commission agent in the cloth trade. He later established the first free dispensary in Pakistan and dedicated himself to welfare work.
Abdul Sattar Edhi founded the Edhi Foundation, which operates the world's largest volunteer ambulance network and runs homeless shelters, animal shelters, rehabilitation centers, and orphanages worldwide. Following his passing, his son Faisal Edhi took over as the head of the Edhi Foundation.
Recognized for their public service, Abdul Sattar Edhi and his wife, Bilquis Edhi, received the Ramon Magsaysay Award in 1986. Edhi also received honors such as the Lenin Peace Prize and the Balzan Prize. In 2010, he was awarded an honorary doctorate by the University of Bedfordshire. The Government of Pakistan honored Edhi with the 'Nishan-e-Imtiaz' award in 1985.
Benazir Bhutto: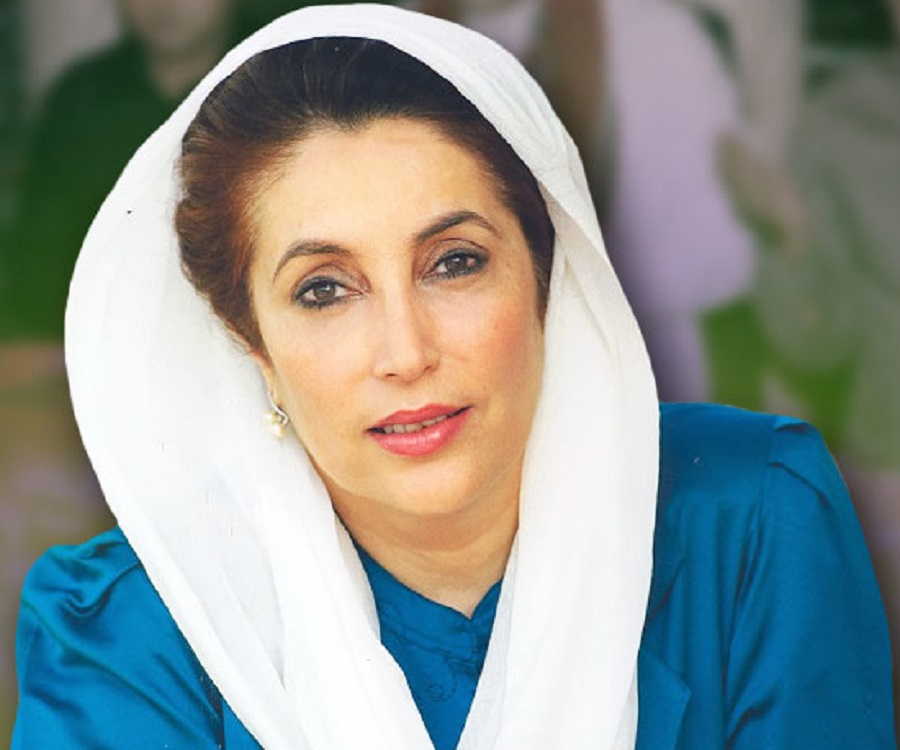 Benazir Bhutto, the daughter of former Prime Minister Zulfikar Ali Bhutto and wife of President Asif Ali Zardari was a prominent Pakistani politician who served as the Prime Minister of Pakistan from 1988 to 1990 and again from 1993 to 1996.
Born into a politically influential and affluent family in Karachi, Benazir Bhutto spent two decades pursuing higher education abroad. She studied at Radcliffe College, Harvard University, and Lady Margaret Hall, Oxford, focusing on philosophy, international law, diplomacy, politics, and economics.
Tragically, Bhutto was assassinated during a political rally in Rawalpindi. Although Al-Qaeda claimed responsibility, the involvement of the Pakistani Taliban and rogue elements of the intelligence services was widely suspected. She was laid to rest in her family's shrine.
Wasim Akram: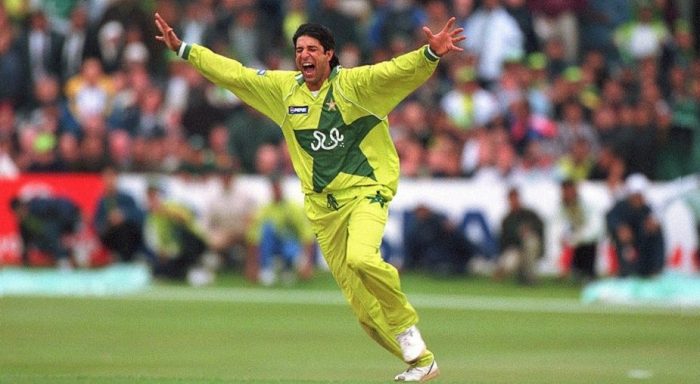 Wasim Akram, a globally renowned Pakistani cricketer, is widely regarded as one of the greatest fast bowlers in the history of cricket. Known for his exceptional left-arm fast bowling and batting skills, he represented the Pakistan national cricket team in Test matches and One Day Internationals (ODIs).
Akram, often referred to as the "Sultan of Swing," had a remarkable career, especially in his mid-20s. By the time of the 1992 World Cup, he had already taken 143 wickets in 107 matches, establishing himself as a prominent name in international cricket. He holds the world record for the most wickets in List A cricket with 881 and is second in ODI wickets with a total of 502.
Beyond his playing career, Akram has been involved in coaching and leadership roles. He served as the director and bowling coach of Islamabad United in the Pakistan Super League and also worked as the bowling coach of the Kolkata Knight Riders in the Indian Premier League (IPL). In recognition of his achievements in cricket, the Government of Pakistan awarded him the Hilal Imtiaz on March 23, 2019.
Dr. Abdul Qadeer Khan: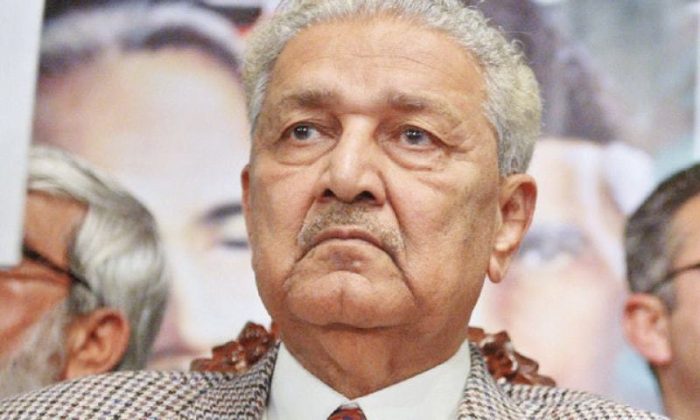 Dr. Abdul Qadeer Khan, popularly known as the "Mohsin-e-Pakistan" (Savior of Pakistan), is a renowned Pakistani nuclear scientist and metallurgical engineer. He is credited as the key figure behind Pakistan's secretive atomic bomb program and is often referred to as the "father of the uranium enrichment project."
Born in India, Khan migrated to Pakistan in 1947. He pursued his studies in metallurgical engineering at technical universities in Western Europe. Upon his return to Pakistan in 1974, he joined the nuclear project and became an integral part of the Enrichment Division at the Pakistan Atomic Energy Commission (PAEC).
Khan played a crucial role in advancing uranium-based methods, particularly in developing military-grade plutonium. Through his relentless efforts, Pakistan successfully tested uranium bombs at Chagai-1 and Chagai-II, establishing the country as a nuclear power. For his contributions, Khan has been honored with the Nishan-i-Imtiaz and Hilal-i-Imtiaz awards.
Shahid Afridi: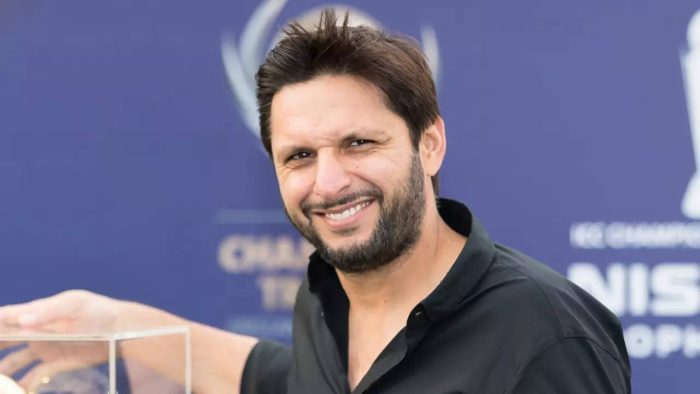 Shahid Khan Afridi, also known as "Boom Boom," is a highly successful Pakistani all-rounder and former captain of the national team. Afridi holds the world record for the fastest century in One-Day Internationals (ODIs), achieving it in just 37 deliveries. He also holds the record for hitting the most sixes in the history of ODI cricket. While considering himself a better bowler than a batsman, Afridi has taken 350 wickets in ODIs and 48 wickets in Test matches. As of January 2020, he ranks second in the T20 format with 98 wickets in 99 matches. Afridi is the only cricketer to hit 400 sixes in the history of the sport, and he has amassed a massive fan following worldwide.
In March 2014, Shahid Afridi established the Shahid Afridi Foundation, which aims to provide healthcare and education facilities in Pakistan. His philanthropic efforts have earned him recognition as one of the most charitable athletes in the world. Afridi has also been actively involved in campaigns against polio in the Waziristan tribal region, partnering with organizations such as UNICEF and Pakistani officials.
Afridi was honored with the Pride of Performance award by President Asif Ali Zardari in March 2010, and he received the Sitara-e-Imtiaz from President Mamnoon Hussain on March 23, 2018.
Nusrat Fateh Ali Khan: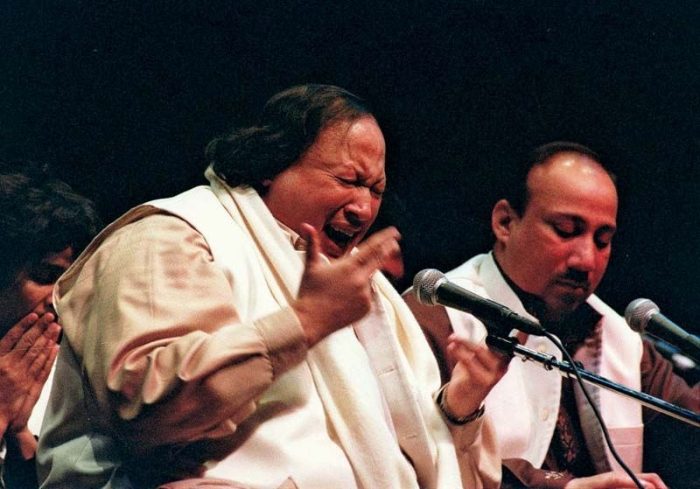 Nusrat Fateh Ali Khan, a renowned Pakistani singer, musician, and music director, is best known for his mesmerizing Qawwali performances. Qawwali is a form of Sufi Islamic devotional music, and Nusrat Fateh Ali Khan hailed from a family with a rich musical legacy spanning six centuries. He was the brother of Farrukh Fateh Ali Khan and the uncle of Rahat Fateh Ali Khan.
Born in 1948 in Faisalabad, Pakistan, into a Punjabi Muslim family, Nusrat Fateh Ali Khan was the fifth child and first son of Fateh Ali Khan, a musicologist, singer, composer, and poet. Nusrat displayed an early talent for singing and performed his first public performance 40 days after his father's demise, at the age of 15. He passed away in 1997, leaving behind a lasting impact on the world of music.
Malala Yousafzai: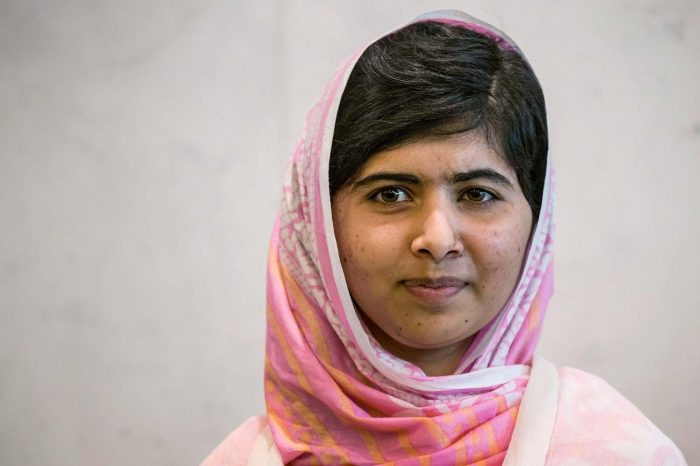 Malala Yousafzai, a globally renowned Pakistani schoolgirl and activist, hails from Mingora town in the Swat District of Khyber Pakhtunkhwa province. She is widely known for her advocacy of human rights, particularly education for women and children in her native Swat Valley, where the local Taliban had banned girls from attending school.
In 2012, Malala was targeted and shot in the head and neck by Taliban gunmen while returning home on a school bus. This assassination attempt garnered national and international attention and support for Malala's cause.
Malala graced the cover of Time Magazine on April 29, 2013. She became the recipient of Pakistan's first National Youth Peace Award and was nominated for the Nobel Peace Prize in 2013. At the age of 17, she became the youngest Nobel Peace Prize laureate in history.