Lahore, a vibrant city known for its rich history and delectable cuisine, is witnessing remarkable growth in rooftop restaurants and cafes. These elevated dining spots not only offer delightful food but also boast an enchanting ambiance and breathtaking views. From a stunning location next to one of the city's esteemed historical landmarks to serving exquisite Middle Eastern delicacies, these rooftop establishments have become a go-to destination for anyone seeking a romantic and unforgettable experience in Lahore.
Whether you're planning a romantic day outing, an enchanting evening, or a magical night under the stars, Lahore's top 10 rooftop restaurants promise to make your moments special. Each venue provides a unique setting that caters to diverse tastes and preferences, allowing visitors to immerse themselves in the city's cultural essence while indulging in scrumptious dishes prepared with care and passion.
As you ascend to these elevated eateries, the bustling cityscape slowly gives way to a tranquil and intimate atmosphere, creating an idyllic setting for a romantic rendezvous. The soft lighting and cozy seating arrangements add to the charm, making you feel as though you've entered a hidden paradise away from the urban hustle. So without further ado let's look into the top 10 best rooftop restaurants in Lahore
List of 10 Best Rooftop Restaurants in Lahore
Andaaz Restaurant: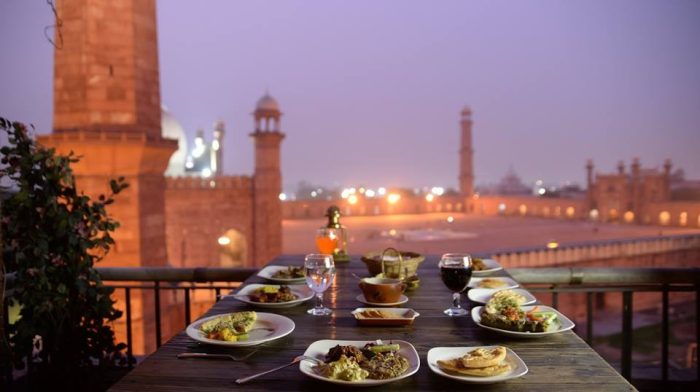 Located in the heart of Lahore, Andaaz Restaurant offers a unique dining experience with its breathtaking views of the iconic Badshahi Mosque. This top-class establishment boasts a delightful ambiance that complements the delicious Pakistani cuisine served.
Andaaz Restaurant takes pride in its diverse menu, featuring mouthwatering specialties like Daal Makhni, Kababs, Karahi, and other authentic desi dishes. The quality of their food and service is unmatched, making it an excellent value for money.
For those interested in exploring their menu, you can easily download it from their website. To make a reservation or inquire about their offerings, you can reach them at 0300 0263229.
Location: Walled City, Fort Road, Lahore.
Bagh Restaurant: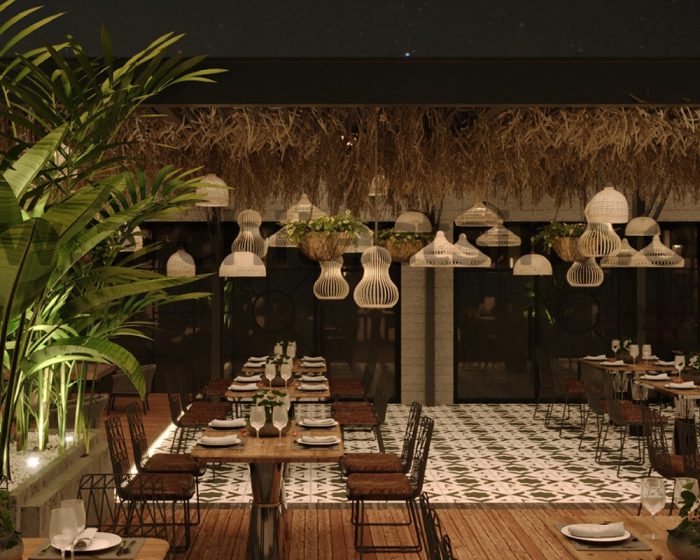 Nestled near a beautiful park, Bagh Restaurant is a hidden gem in Lahore that offers a delightful desi dining experience. The restaurant's cooperative staff, combined with their delectable range of dishes, makes it a must-visit destination.
Specializing in Tawa Chicken, Chicken Kabab, Mutton Rogan Josh, Tandoori Alu Paratha, and more, Bagh Restaurant ensures that each dish is prepared with utmost care and attention to taste.
If you plan to visit Bagh Restaurant, you can check out their complete menu to explore their offerings. For inquiries or reservations, contact them at 0320 9992244.
Location: HEC Park, Off MM Alam Road, Block B2, Gulberg 3, Lahore.
Baithak Khaas: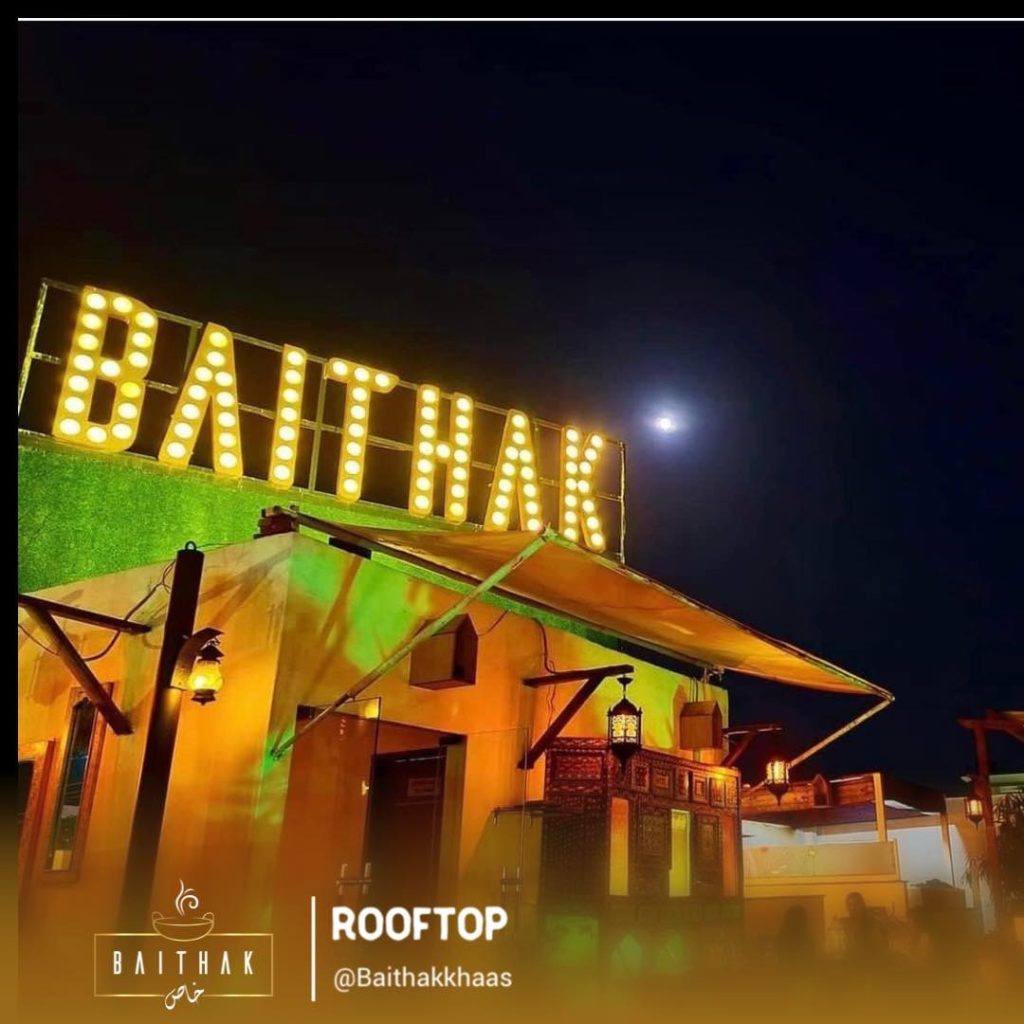 For enthusiasts of desi food and Qawwali music, Baithak Khaas is a true paradise in Lahore. This charming eatery offers a serene ambiance and a calming atmosphere, perfect for indulging in delectable desi cuisine while enjoying soulful Qawwali performances.
Their BBQ and karahi dishes are highly recommended and are sure to leave a lasting impression on your taste buds. Baithak Khaas takes pride in delivering a memorable dining experience.
If you're interested in exploring their menu, you can conveniently download it from their website. For reservations or any inquiries, don't hesitate to contact them at 0321 2248425.
Location: Phase 2, Johar Town, Khayaban-e-Firdousi, Lahore.
Cosa Nostra: Indulge in the authentic flavors of Italy at Cosa Nostra, a charming Italian restaurant located in DHA Phase 5, Lahore. With an extensive menu that includes a variety of pasta, pizzas, salads, and risotto, Cosa Nostra promises a delightful culinary experience for all guests.
The restaurant takes pride in catering to various dietary preferences, ensuring that even vegans have delectable options to choose from. The ambiance and vibe of Cosa Nostra are both relaxing and inviting, making it the perfect spot for a memorable dining experience.
For those interested in exploring their offerings, the complete Cosa Nostra menu is available for download on their website. To make reservations or inquire about their services, you can contact them at 042 35732550.
Location: DHA Phase 5, Commercial, Y Block, Lahore.
Cafe Beirut: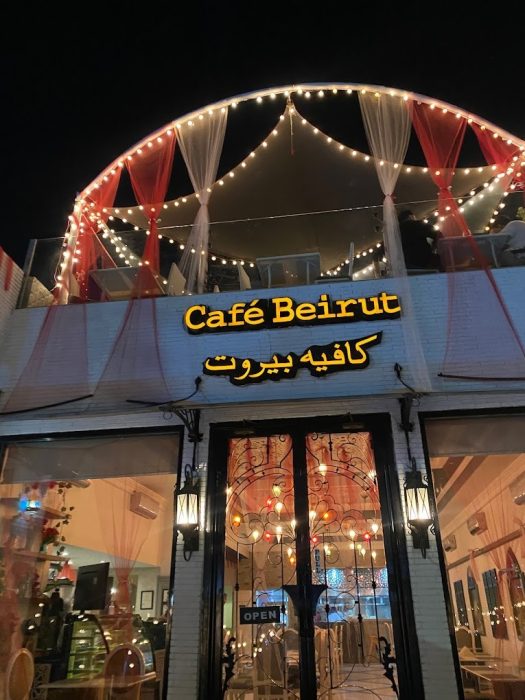 Transport your taste buds to the mesmerizing land of Lebanon at Cafe Beirut, a Lebanese restaurant in Gulberg III, Lahore. Savor the authentic delicacies of Lebanon, including their renowned Lamb chops, Sulemani Tea, Hommos Beiruty, Kunafa, and Baklawa.
The restaurant not only offers delectable dishes but also provides excellent service and boasts a beautiful decor, enhancing the overall dining experience.
For a delightful taste of Lebanon, explore the complete Cafe Beirut menu on their website. To make reservations or inquire further, contact them at 042 35785383.
Location: Main Boulevard Gulberg, Block K, Gulberg III, Lahore.
Howdy Rooftop: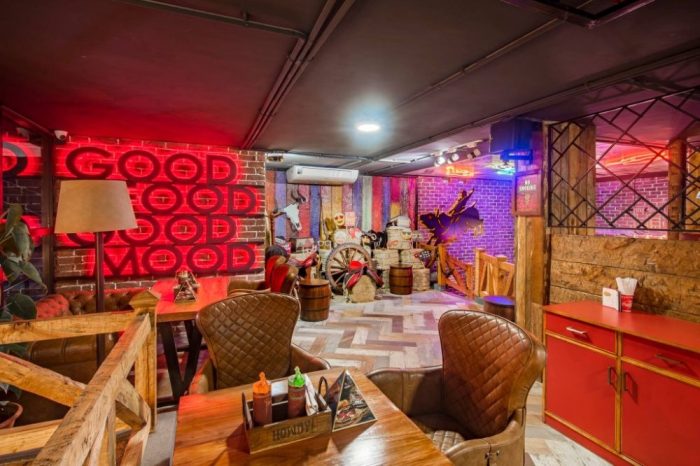 For fast-food enthusiasts, Howdy is a go-to destination, renowned for its mouthwatering burgers, sandwiches, and more. Elevating the dining experience, Howdy Rooftop provides a unique setting with its rooftop seating, allowing guests to savor their juicy burgers while enjoying a refreshing ambiance.
The rooftop area has a relaxed and chilled-out vibe, making it particularly popular among youngsters seeking a change from regular fast-food joints.
For a taste of Howdy's delectable offerings, you can browse the complete Howdy Lahore menu on their website. To reserve a table or gather more information, feel free to contact them at 042 111146939.
Location: Rooftop, 9c Building, MM Alam Rd, Lahore.
Maisonette Lahore:
For an elegant and luxurious vacation experience, Maisonette Hotel Lahore is the perfect choice. This exquisite hotel offers not only opulent rooms but also a rooftop dining experience that promises breathtaking views of the city. Immerse yourself in the classy ambiance while indulging in delicious desi food that will leave your taste buds satisfied.
Whether you prefer a delightful hi-tea or an extensive dinner buffet, Maisonette Hotel Lahore has got you covered. To explore the mouthwatering menu options, simply give them a call for details. Located in the heart of Gulberg III, Lahore, this hotel is a haven of luxury and comfort.
Contact: 042 111624766 Location: Gulberg III, Lahore.
Monal: Monal stands as one of the finest restaurants in Lahore, offering an exceptional blend of classy ambiance, delectable food, and great value for money. This renowned establishment serves a diverse range of cuisines, including desi, continental, Italian, and more, catering to a variety of culinary preferences.
Head to their Lahore branch to relish the breathtaking view while enjoying a relaxing weekend. For a comprehensive look at their offerings, simply call them for the complete menu details.
Contact Number: 042 35789823 Location: Top of Parking Plaza, Liberty Round About, Lahore
RARE: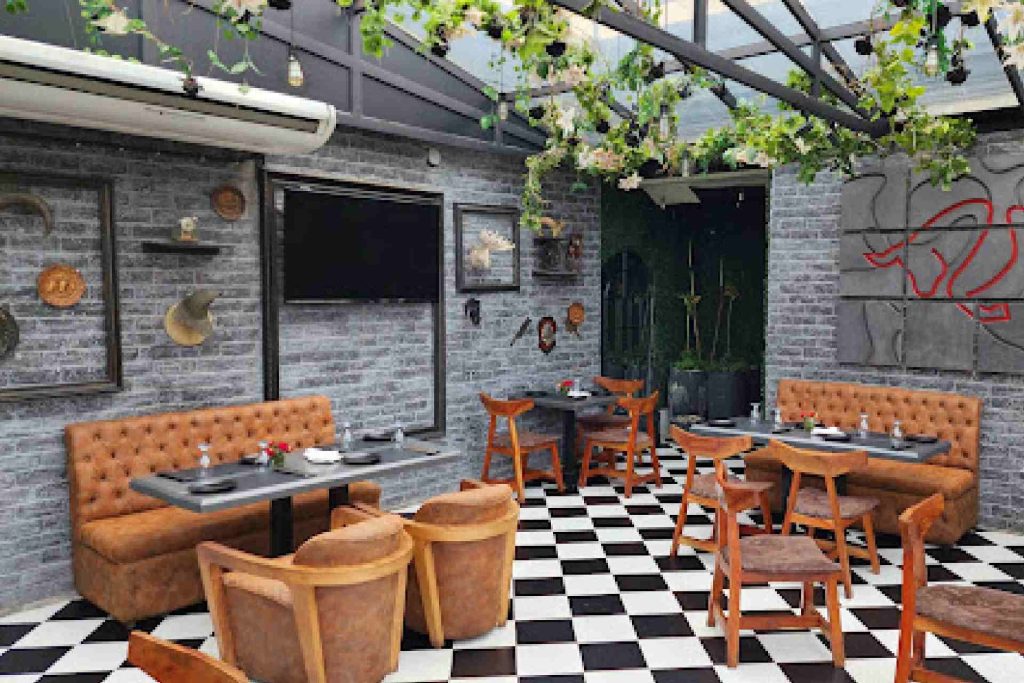 Elevate your dining experience at RARE, a sophisticated restaurant that boasts a delectable menu featuring pizzas, steaks, sandwiches, desserts, and much more. The restaurant's Instagram-worthy setting sets the stage for a memorable culinary journey.
Don't miss their signature dishes, such as the tantalizing butter beef steaks, Bearnaise Steak, and Grilled Chicken with Moroccan Rice, which are sure to tantalize your taste buds. To explore their complete menu, visit their website or get in touch with them.
Contact Number: 042 35776603 Location: Rooftop Gulberg Galleria, Main Boulevard Gulberg, Main Gulberg, Lahore
The Skye Rooftop: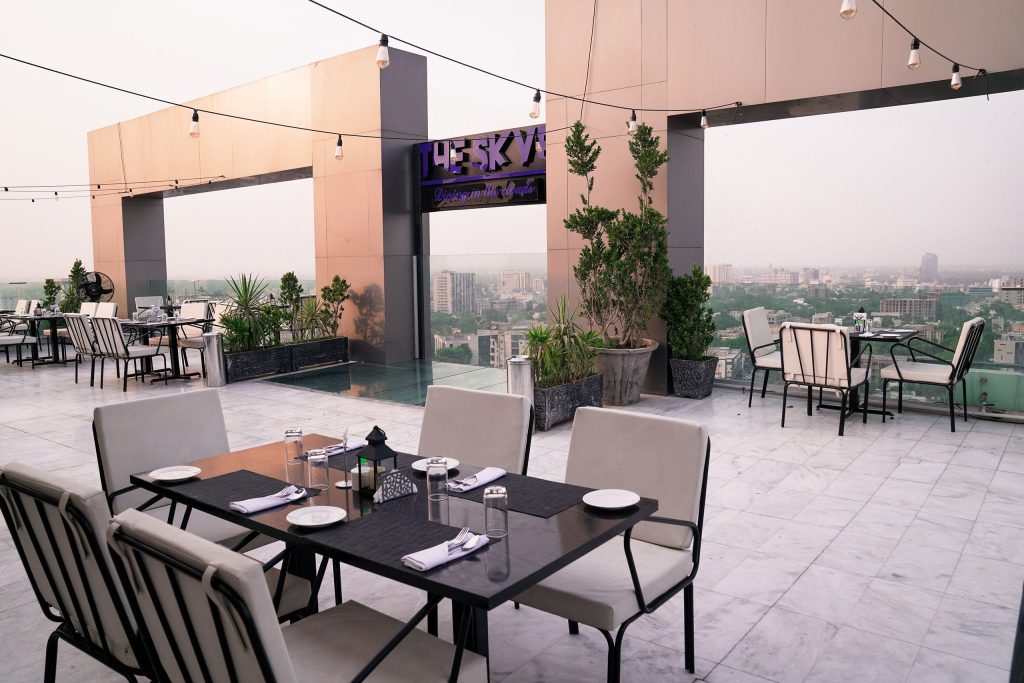 Embrace the stunning cityscape by visiting The Skye Rooftop, a restaurant that offers a captivating view of the city. Hosting a big crowd for an event? The Skye Rooftop's Hi-tea buffet is the perfect choice for an unforgettable gathering.
Indulge in live BBQ, refreshing beverages, and the best of desi cuisine at The Skye Rooftop. This versatile venue is also ideal for formal events, birthdays, and parties, where you can avail catering and decor services to make your occasion truly special.
Contact Number: 0316 4778886 Location: Block C, Gulberg III, Lahore.