Afghan cuisine holds a special place in the hearts of people throughout Pakistan, cherished for its rich and diverse flavors. In bustling cities, a plethora of restaurants offers an authentic taste of Afghanistan, ranging from unassuming eateries to upscale dining establishments. For those residing in Islamabad, there are hidden gems that serve top-notch Afghan dishes, waiting to be discovered. Whether you crave succulent kebabs, aromatic rice, or hearty stews, these restaurants have it all.
In this guide, we unveil the most beloved Afghan restaurants in Islamabad, carefully selected based on glowing reviews from satisfied patrons. Join us on a culinary journey as we explore the gastronomic delights of Afghan cuisine, and learn about the captivating stories behind these establishments. From humble family-run joints to stylish dining venues, each restaurant offers a unique experience that promises to transport your taste buds to the captivating world of Afghan flavors.
List of 10 Best Afghan Food Restaurants in Islamabad
TKR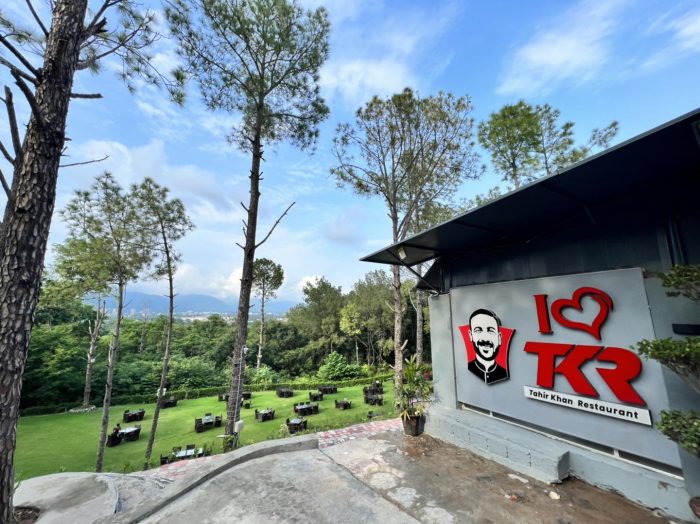 Situated amidst picturesque surroundings, TKR (Tahir Khan Restaurant) offers a unique blend of Pakistani and Afghan cuisine, complemented by breathtaking views that make every meal a delightful experience. Frequented by celebrities and food vloggers alike, TKR promises a gastronomic journey like no other.
TKR's menu is a treasure trove of delectable delights, with signature dishes like the fragrant Kabuli Pulao, the heavenly Dum Pukht, and the sizzling Chapli Kabab that will leave you yearning for more. As you relish these flavorful creations, let the stunning vistas of Islamabad add a touch of enchantment to your dining experience.
Contact Number: 0304 1110857
Location: Shakarparian, Islamabad.
New Kabul Restaurant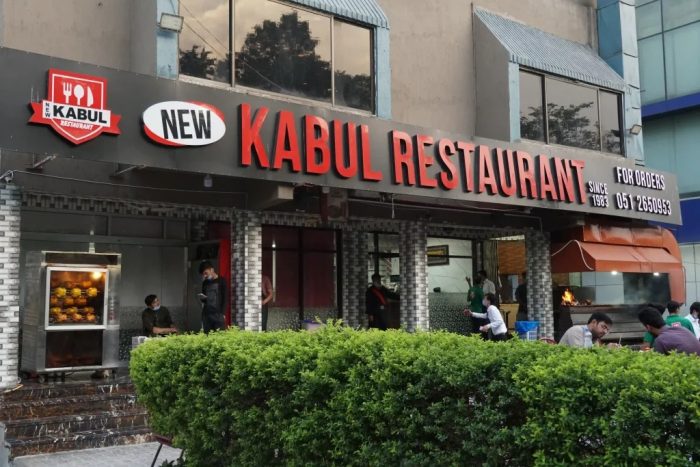 For those craving authentic Afghan cuisine, look no further than the renowned New Kabul Restaurant. Nestled in the heart of Islamabad's bustling F-7 Markaz, this eatery is a paradise for food enthusiasts seeking the rich and diverse flavors of Afghanistan. The restaurant's popularity is evident from the crowd it attracts, comprising both locals and foreigners, eager to savor the tantalizing dishes.
The menu at New Kabul Restaurant boasts an array of specialties that will leave your taste buds dancing with delight. Some must-try dishes include the mouthwatering Aghani Chicken Tikka, delectable Afghani Kabab, succulent Mutton Tikka, flavorful Chicken Roast, and the ever-popular Afghani Boti. Each dish is a celebration of authentic Afghan flavors prepared with love and precision.
Contact Number: (051) 2650953
Location: F-7 Markaz, Jinnah Super Market, College Rd, next to Hill View Hotel, Islamabad.
Balana Afghan Restaurant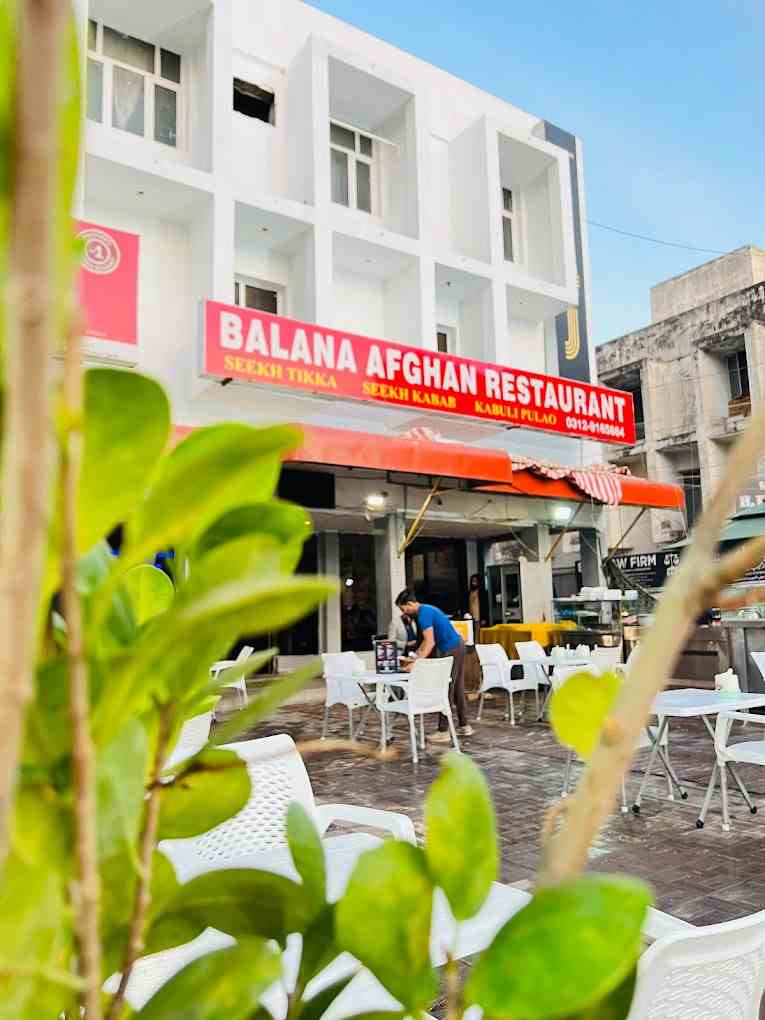 For a delightful and pocket-friendly experience of Afghan cuisine, head over to Balana Afghan Restaurant. This welcoming venue is perfect for families and offers a tantalizing selection of tender and juicy Afghan dishes. From the mouthwatering Karahi to the flavorful Dhumba and the signature Afghan Tikka, each bite at Balana will transport you to the heart of Afghanistan.
Indulge in their specialties, such as the delectable Afghani Tikka, prepared with an exquisite blend of spices that tantalize your taste buds, or savor the delightful Chicken Karahi, a savory dish that leaves you craving for more. With its warm and inviting ambiance, Balana is an ideal spot for a memorable dining experience with your loved ones.
Contact Number: 0312 9165664
Location: Ayub Market, F-8 Markaz, Islamabad
Sultan's Afghan Cuisine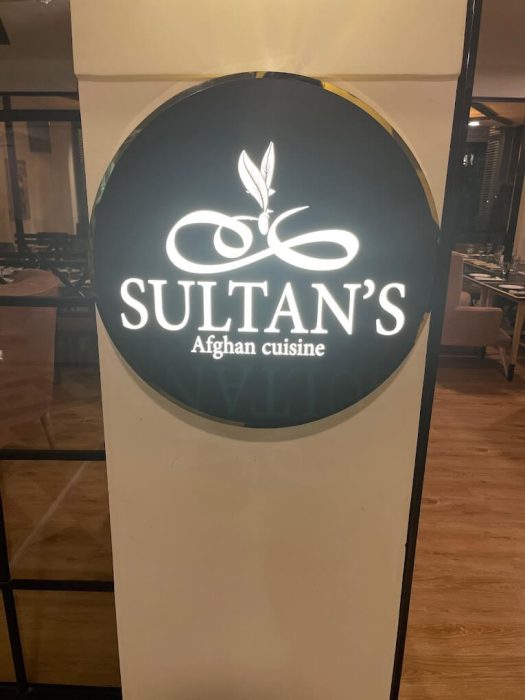 For a sophisticated dining experience enriched with authentic Afghan flavors, Sultan's Afghan Cuisine is the place to be. Despite its modest size, the restaurant offers an ambiance that exudes elegance and charm, making it a perfect choice for family gatherings and special occasions.
Treat yourself to the succulent Lamb Ribs, a delicacy that embodies the essence of Afghan culinary prowess, or indulge in the fragrant and savory Kabuli Pulao, a classic dish that will leave a lasting impression. The experience at Sultan's will surely delight your senses and make your dining experience truly memorable.
Contact Number: 0332 6075555
Location: Agha Khan Rd, Roomy Signature Hotel, F6, Islamabad
Janaan Restaurant
For Afghan food enthusiasts seeking an upscale dining experience, Janaan Restaurant is a must-visit destination. This fancy restaurant not only offers impeccable taste but also boasts an impressive ambiance that adds to the overall dining pleasure. With an extensive menu to choose from, Janaan caters to all palates and preferences.
From the regal Shahi Platter to the rich and hearty Lamb Rosh, each dish at Janaan is a celebration of Afghan gastronomy. Don't miss the sumptuous Mutton Tikka and the classic Kabuli Pulao, both showcasing the true essence of Afghan cuisine. With the exquisite Chicken Dum Pukht and the tantalizing Afghani Chicken Boti, Janaan promises a culinary journey you won't forget.
Contact Number: 0302 0958637
Location: Corner Plot, F-10 Markaz, Islamabad
The Afghan Restaurant
For a cozy and low-key culinary affair, the Afghan Restaurant in G-9 Markaz is the perfect destination. This hidden gem serves up fresh and scrumptious Afghan delicacies at affordable prices, making it a favorite among locals and visitors seeking a delightful yet budget-friendly dining experience.
The Afghan Restaurant offers an assortment of delights that capture the essence of Afghan cuisine. Don't miss the aromatic Kabuli Pulao, a traditional Afghan rice dish that will leave you enchanted, and savor the flavorsome Koila Karahi, a culinary masterpiece that embodies the art of Afghan cooking.
Contact Number: 0306 5449101
Location: G-9 Markaz, Shadab Plaza, Islamabad
Balkh Kabul Restaurant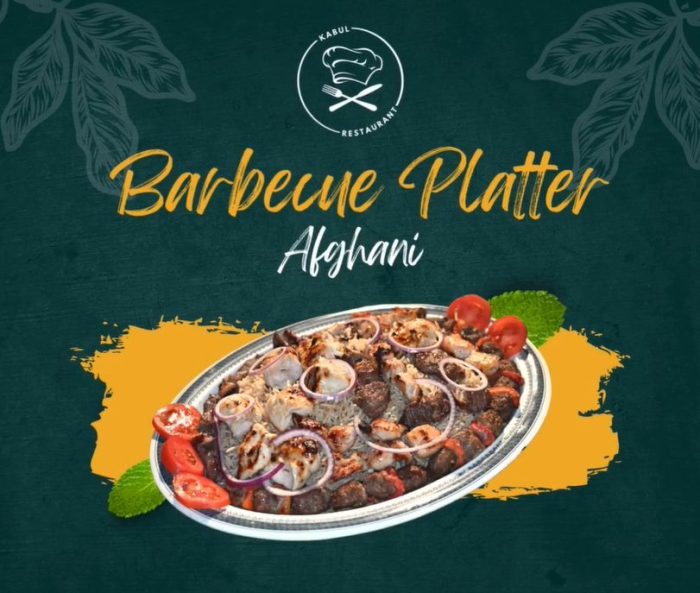 For a satisfying dining experience that strikes the perfect balance between taste and quantity, Kabul Balkh Restaurant is your go-to mid-range Afghan eatery. This inviting restaurant offers a chilled-out ambiance, making it an ideal spot for weekend getaways with friends and family.
Indulge in their delightful specialty, the KBR Special Pulao, a dish that is sure to tantalize your taste buds with its aromatic flavors and rich textures. Whether you're a seasoned Afghan cuisine enthusiast or a newcomer, Kabul Balkh Restaurant promises to leave you with a memorable dining experience.
Contact Number: 0330 2323614
Location: Street 108, G-13/, Islamabad
Balkh Restaurant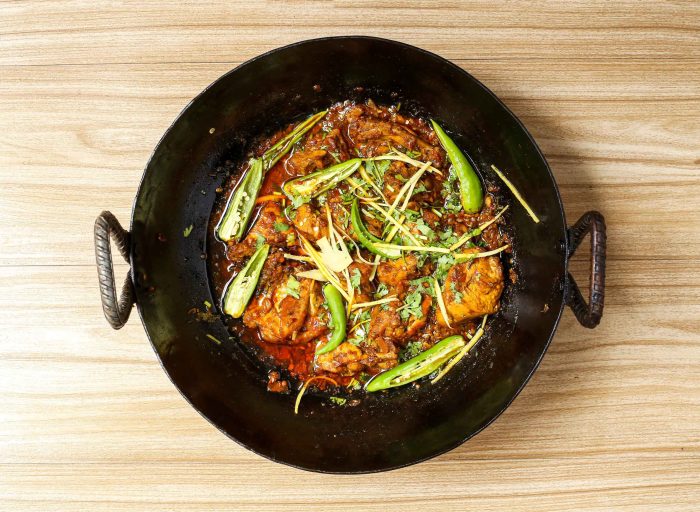 The Balkh Restaurant is a delightful gem that offers a pleasant and economical dining experience for families. With both outdoor and indoor seating options, this restaurant ensures that you can relish your meal in a setting that suits your preference.
Savor the unique flavors of their Afghani Burger and succulent Chicken Roast, each dish crafted to perfection. Don't miss the Mantoo, a traditional Afghan delicacy that will delight your taste buds with its exquisite taste. The tantalizing Afghani Boti further adds to the culinary delights of Balkh Restaurant.
Contact Number: (051) 6122439
Location: F-10/2, Tariq Market, Street 14, Islamabad
Kabul Mazar Restaurant
For a delectable journey into Afghan culinary delights, Kabul Mazar Restaurant is a top-notch option in the capital. Serving a diverse array of dishes, this restaurant is renowned for its supreme taste and exceptional quality.
Treat yourself to the authentic flavors of their renowned Kabuli Pulao, a dish that captures the essence of Afghan gastronomy. Delight in the rich and flavorful Mutton do Payaza and savor the mouthwatering Kababs that will surely leave you craving for more.
Contact Number: 0332 5266721
Location: Street 55, Peshawar Mor Interchange, G-9/4, Islamabad