In today's vast world of cinema, the abundance of movie choices can leave us feeling overwhelmed and uncertain about which films to watch, especially when looking for those with high ratings and exceptional storytelling.
But fear not, as we are here to make your movie selection process a breeze. We've meticulously curated a list of the ten best Pakistani movies, all of which boast stellar ratings and have captivated audiences with their gripping narratives and outstanding performances. Our aim is to bring you a handpicked selection of cinematic gems that you won't want to miss.
Whether you're a fan of heartwarming dramas, thrilling action, or thought-provoking stories, our diverse collection of highly-rated movies has something to cater to every taste. So, sit back, relax, and immerse yourself in the captivating world of Pakistani cinema as you explore these cinematic masterpieces, providing the perfect escape and entertainment during the current situation we find ourselves in. Enjoy the show!
List of Top 10 Pakistani Movies of All Time
Bol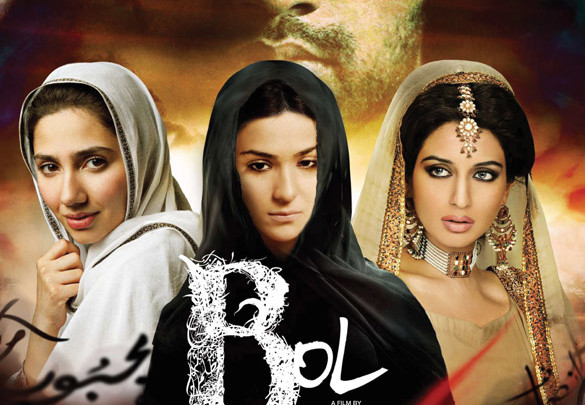 Bol is a thought-provoking social drama film from 2011, directed by Shoaib Mansoor, and it features an ensemble cast including Humaima Malik, Atif Aslam, Mahira Khan, Iman Ali, Shafqat Cheema, Amr Kashmiri, Manzar Sehbai, and Zaib Rehman.
The movie tackles several pressing social issues prevalent in Pakistani society, including the rejection and mistreatment of transgender individuals, the desire for male offspring in families, women empowerment, and family planning.
The story revolves around a lower-middle-class family in Pakistan, with the eldest daughter, Zainab, facing the death penalty for the murder of her own father. Before her execution, Zainab decides to reveal her side of the story to the media, shedding light on the circumstances that led her to commit such a heinous act.
Zainab's poignant tale resonates with the public, as she questions society's perception of crime, asking why only killing is considered a crime, and not bringing numerous children into a life of poverty and deprivation.
Her father's obsession with having a son results in a series of children until the birth of a transgender son. Zainab eventually undergoes Tubal Ligation to prevent further pregnancies, which infuriates her father, leading to abusive treatment.
The family's last child, the transgender boy, faces unimaginable hardships and is tragically killed after being sexually assaulted. To evade the murder charges, Zainab's father seeks money by marrying a dancer and selling off his first child with her.
Devastated upon discovering the truth, Zainab and her mother open Zainab Café and become responsible for raising the stepsister after the demise of their father and Zainab's execution.
Khuda Ke Liye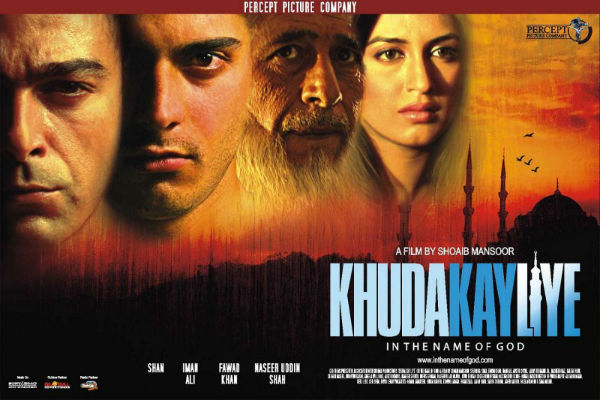 Khuda Ke Liye, also known as In The Name of God, is a compelling crime, drama, and thriller film released in 2007, directed by Shoaib Mansoor. The movie stars Shaan, Iman Ali, Fawad Afzal Khan, and Hameed Sheikh, with the uncut version featuring Naseeruddin Shah, a renowned Indian actor. The film is set in various locations, including Chicago, Illinois, and Khyber Pakhtunkhwa.
The plot revolves around two families, one settled in England and the other in Pakistan. A British-Pakistani girl desires to marry a British boy, but her hypocritical father forcibly brings her to Pakistan and compels her to marry her cousin.
Meanwhile, the other family has two sons, both of whom are singers. The younger son falls under the influence of an Islamic Activist and is radicalized in the name of God. He forcibly marries his British-Pakistani cousin, the aforementioned girl, due to the extremist influence.
The elder brother, however, goes to Chicago and falls in love with Janie, whom he eventually marries. Following the 9/11 attack, he faces arrest and torture by the FBI due to his Islamic background.
Amidst the chaos, the British-Pakistani girl manages to reach out to her British boyfriend, seeking legal help. The British Government eventually rescues her, but she returns to her village to educate girls and women about their rights and empowerment.
On the other side, during the legal hearings, the influenced boy starts to realize the truth behind his actions and the manipulation he underwent in the name of God.
The Legend of Maula Jatt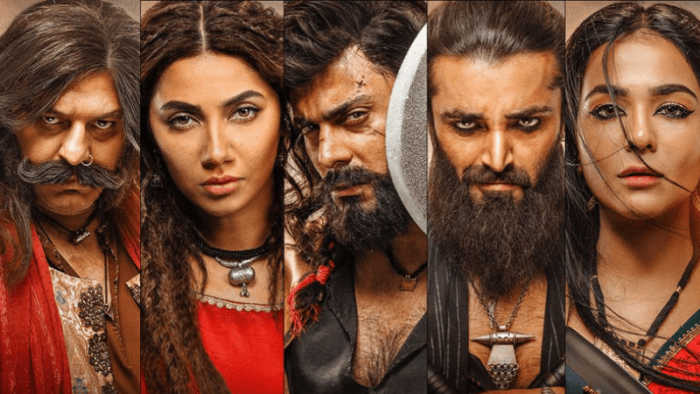 "The Legend of Maula Jatt" stands tall as the most successful and acclaimed Pakistani movie of 2022, earning the top spot in the list of Best Pakistani Movies. Directed and written by Bilal Lashari, in collaboration with co-writer Nasir Adeeb, the film is a modern adaptation of the iconic 1979 classic, "Maula Jatt."
Produced by Ammara Hikmat and Asad Jamil Khan under Lashari Films and Encylomedia, the movie boasts a star-studded cast including Fawad Khan, Hamza Ali Abbasi, Mahira Khan, and Humaima Malik in lead roles.
The gripping storyline revolves around the intense rivalry between the Natts and Jatts, focusing on Maula Jatt, an invincible fighter raised by Daani after the Natts murdered his parents during his childhood. Haunted by nightmarish memories of his past, Maula Jatt seeks vengeance against his arch-nemesis, Noori Natt, a feared warrior in Punjab.
Jawani Phir Nahi Ani 2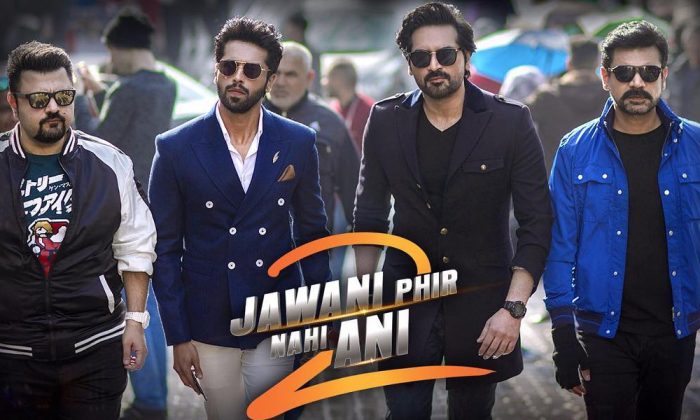 "Jawani Phir Nahi Ani 2," produced by Humayun Saeed and Shahzad Nasib under Six Sigma Plus Entertainment, is a top-rated Pakistani romantic comedy film that captured the hearts of audiences. Released by ARY Films on Eid al-Adha, 22nd August 2018, the movie became an instant hit.
The film's shooting took place in Istanbul, Turkey, and Dubai, United Arab Emirates, adding to its captivating visuals and international appeal. "Jawani Phir Nahi Ani 2" boasts an ensemble cast, including the talented Humayun Saeed, the hilarious Ahmed Ali Butt, the witty Vasay Chaudhry, the charming Uzma Khan, the charismatic Fahad Mustafa, the enchanting Kubra Khan, and the talented Mawra Hocane, who brought their characters to life with impeccable performances.
With its blend of romance and humor, the film struck a chord with the audience, leading to its immense success at the Pakistani box office. Its popularity and financial achievements solidified its position as one of the highest-grossing Pakistani films ever made.
Tich Button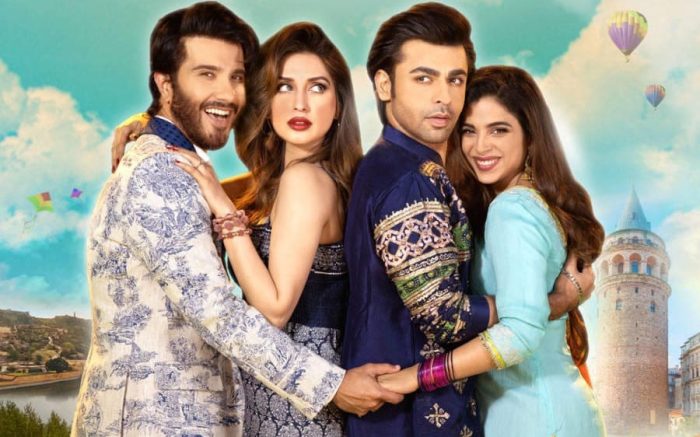 "Tich Button," starring Farhan Saeed and Iman Ali, emerges as a recent hit after overcoming a prolonged delay caused by the COVID-19 pandemic. Directed by Qasim Ali Mureed and written by Faiza Iftikhar, the film exudes a classic rom-com essence, revolving around a Punjabi family from Lahore. It beautifully illustrates the values of love, compassion, trust, and generosity in strengthening relationships.
Produced by Salman Iqbal and Urwa Hocane, the movie showcases stellar performances by Farhan Saeed, Iman Ali, Feroze Khan, Sonya Hussyn, and other prominent names from the film industry, captivating audiences with its heartwarming storytelling.
Waar: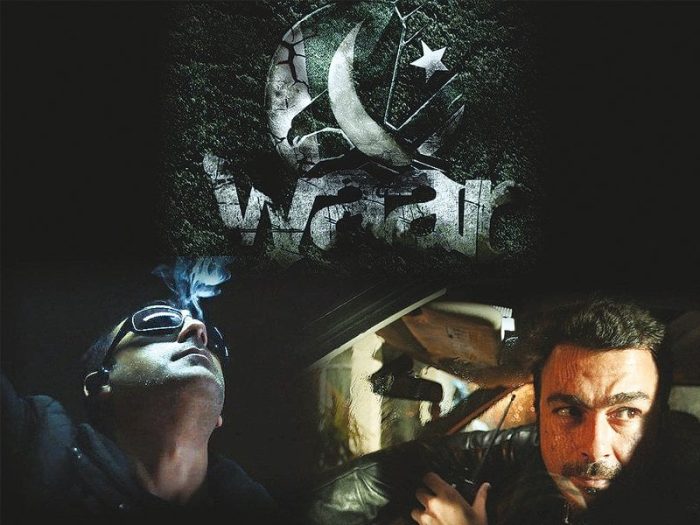 Waar is an exceptional Pakistani action and thriller film directed by Bilal Lashari, boasting a stellar cast including Shaan Shahid, Meesha Shafi, Ali Azmat, Shamoon Abbasi, Ayesha Khan, and Kamran Lashari. The movie has garnered immense praise, earning an impressive rating of 7.9/10.
The film's gripping narrative follows the efforts of the Pakistan Army and an ex-officer, played by Shaan Shahid, to combat terrorism and thwart the plans of a ruthless terrorist organization. As they face high-stake challenges and dangerous situations, the story unfolds with intense action sequences, compelling performances, and a captivating plot.
Waar received acclaim for its well-executed action scenes, compelling storytelling, and impressive cinematography. It remains one of Pakistan's most successful and iconic films, leaving a lasting impact on both domestic and international audiences.
Chakkar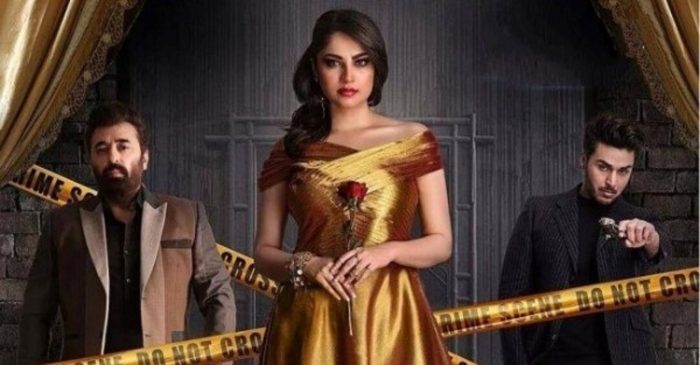 "Chakkar" is a gripping Pakistani murder mystery released in 2022, skillfully directed by Yasir Nawaz and written by Syed Jibran. The film features an ensemble cast of renowned actors, including Ahsan Khan, Neelam Muneer, Yasir Nawaz, and Javed Sheikh. Produced by Nida Yasir, the plot centers around twin sisters, Zara and Mehreen. Zara leads the life of a notorious film star, while Mehreen enjoys a simple domestic life, married to Kabir.
In a daring twist, Zara proposes that the sisters switch places to experience each other's lives. However, their plan takes a dark turn when a murder occurs, leading to false accusations, police chases, and intense moments of suspense, culminating in a whirlwind of gunshots.
London Nahi Jaunga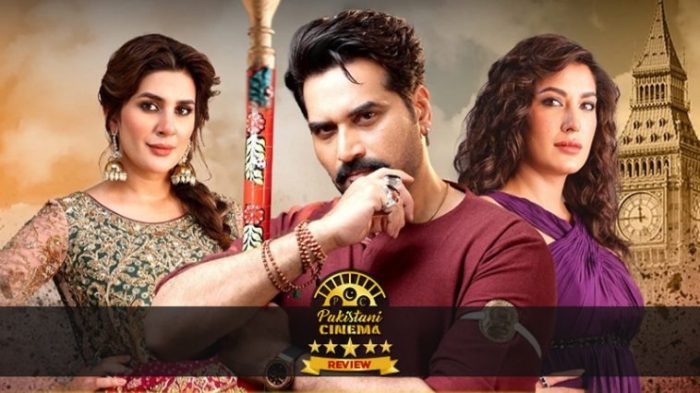 Directed by Nadeem Baig and written by Khalil-ur-Rehman Qamar, "London Nahi Jaunga" is a thought-provoking film that delves into the complexities of women's freedom of choice. The narrative revolves around Zara, a British girl who uncovers her mother's diary and discovers the harrowing truth about her father's brutal murder, all due to a love marriage.
Produced by Humayun Saeed, who also takes a lead role, the movie boasts an impressive ensemble cast, including Mehwish Hayat, Kubra Khan, Iffat Omar, Mehar Bano, and Saba Faisal. The film aims to answer challenging questions and raises awareness about significant social issues.
Quaid-e-Azam Zindabad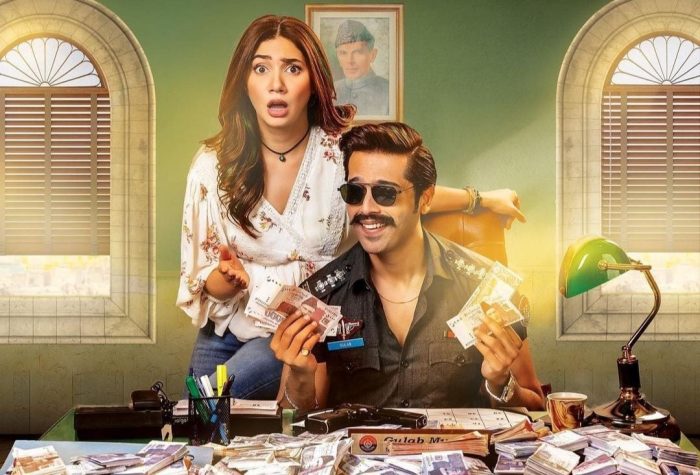 "Quaid-e-Azam Zindabad" claims its rightful place among the Top 10 Best Pakistani Movies of 2022. Produced by Mehdi Ali and Fizza Ali Mirza under Filmwala Pictures, the film stars Fahad Mustafa, Mahira Khan, Jawed Sheikh, and Faryal Mehmood. Nabeel Qureshi skillfully directs and writes the captivating storyline.
The plot revolves around Gulab, a cop entangled in corruption due to past traumas and bullying during childhood. His life takes an unexpected turn when he falls for Jia, whose phone is snatched while she rescues pets. This action-packed romantic comedy keeps audiences hooked with its thrilling twists and stellar performances.
Zindagi Tamasha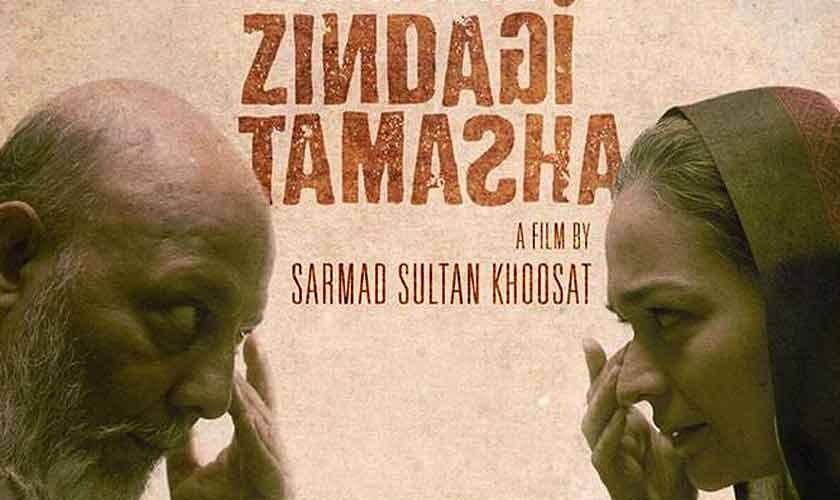 Directed by Sarmad Khoosat and produced by Kanwal Khoosat, "Zindagi Tamasha" has been a subject of controversy and protest, delaying its release in Pakistan. Written by Nirmal Bano, the film delves into the life of Rahat, a respected member of society who composes hymns praising the Holy Prophet (PBUH) while caring for his bedridden wife.
However, Rahat's life takes a dramatic turn when he performs some dance moves at a friend's son's wedding. The cast includes Arif Hassan, Samiya Mumtaz, Eman Suleman, and Ali Kureshi, who deliver stellar performances in this thought-provoking film that has sparked important discussions about society's values and freedom of expression.
Ramchand Pakistani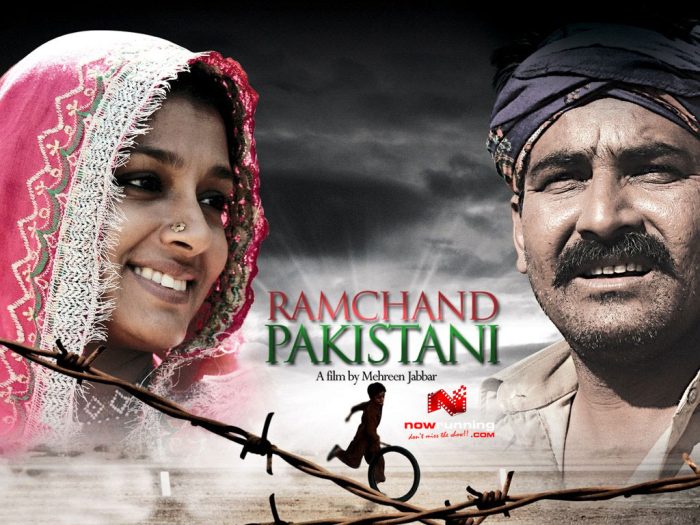 Ramchand Pakistani is a powerful drama film released in 2008, directed by Mehreen Jabbar, and features a talented cast including Nandita Das, Rashid Farooqi, Syed Fazel Hussain, Maria Wasti, and Noman Ijaz.
Based on a true story, the film revolves around a Pakistani Hindu family belonging to the marginalized and oppressed Untouchable Dalit caste, residing near the India-Pakistan border.
The heart of the story lies in the journey of an eight-year-old boy named Ramchand and his father, who accidentally cross the border and find themselves in Indian territory. Unaware of the consequences, they are arrested and end up in an Indian jail.
Meanwhile, the mother back in Pakistan is left in a state of despair and uncertainty due to the sudden disappearance of her husband and son. Struggling for her survival, she faces the painful separation from her family, while the young Ramchand learns to adapt to his life inside an Indian jail alongside his father.
Ramchand Pakistani is a poignant portrayal of the human cost and emotional turmoil faced by families divided by political boundaries. The film sheds light on the plight of those who inadvertently become victims of political complexities and borders that tear families apart.