Calling all drama enthusiasts! If you're on the lookout for compelling stories, stellar performances, and captivating plots, you're in for a treat. In this blog post, we're excited to unveil a list of the Best Pakistani Dramas to Watch in 2023. Pakistani television has a rich tradition of producing engaging dramas, and this year is no exception. Whether you're a fan of intense family sagas, heartwarming romances, or gripping thrillers, our guide will highlight the must-watch dramas that will keep you glued to the screen. So, grab your popcorn, get cozy, and prepare to be enthralled by the finest storytelling the Pakistani entertainment industry has to offer this year!
List of Best Pakistani Dramas to Watch in 2023
Kabli Pulao: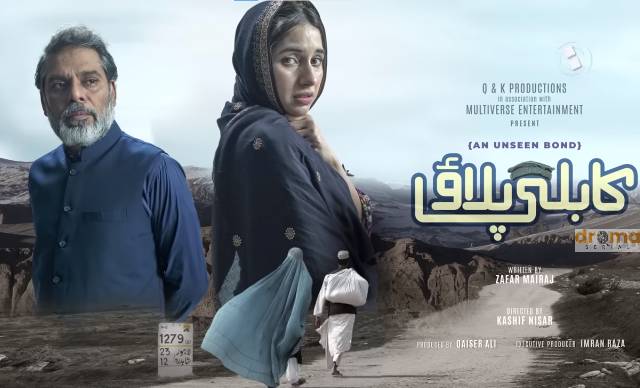 Green Entertainment, a new Pakistani channel, made waves even before its dramas hit the screens, capturing the attention of drama enthusiasts. One of its offerings, "Kabli Pulao," stood out with its engaging narrative. The drama features the talented Sabeena Farooq, renowned for her impactful roles, and is helmed by director Ehtisham Uddin. The story revolves around Barbeena, an Afghani girl who travels to Lahore with her father seeking medical treatment for her ailing mother. In a twist of fate, 40-year-old Haji Mushtaq becomes entangled in their lives, eventually falling in love with Barbeena. "Kabli Pulao" weaves a compelling tale of cultural disparities, love, and the complexities of human relationships. Currently airing on Green Entertainment, it has carved a niche for itself as one of the best Pakistani love story dramas, captivating audiences with its poignant storytelling.
Kuch Ankahi: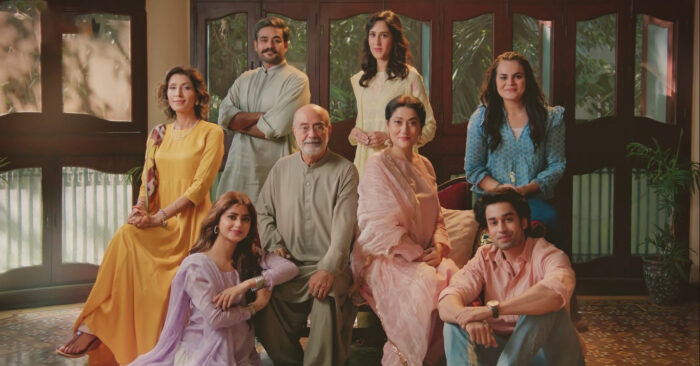 "Kuch Ankahi," a collaboration between Kashf Foundation and Six Sigma Plus, directed by the talented Nadeem Baig and scripted by Syed Muhammad Ahmed, recently concluded, leaving an impact with its heartwarming narrative. The show boasts a stellar cast including Sajal Ali, Bilal Abbas Khan, Shehriyar Munawwar, Meera Sethi, Asma Abbas, and Syed Muhammad Ahmed. The story delves into the societal challenges faced by women outside their homes, with Sajal Ali portraying Aaliya, the main protagonist juggling her responsibilities as the family's breadwinner and a real estate agent. The drama deftly explores the dynamics of wealth distribution among family members, shedding light on a prevalent issue in Pakistani society. Unlike conventional dramas, "Kuch Ankahi" refrains from painting characters as outright villains, earning praise from viewers and securing its spot among the top Pakistani dramas of 2023.
Idiot: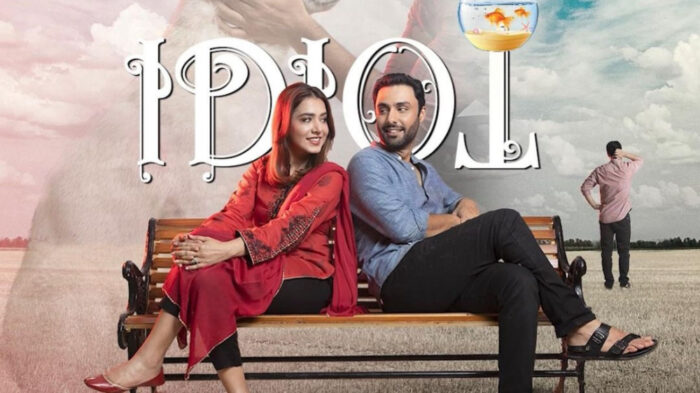 "Iidiot," a remarkable creation by Green Entertainment, has captivated the hearts of its audience, just like the enchanting tale of "Kabli Pulao." This project from Entanna Productions, skillfully directed by Anjum Shehzad and penned by Kifayat Rodani, stars the renowned actors Ahmed Ali Akbar and Mansha Pasha, who bring the characters to life with their exceptional acting prowess. The plot follows Gulzar, an ordinary yet incredibly intelligent individual, who challenges society's harsh norms. Despite his kind-hearted nature, his positive outlook earns him the undeserved title of "idiot" from those around him. The drama's unique perspective and captivating storyline have left an indelible mark, making it one of the standout Pakistani dramas available on YouTube.
Bandish 2: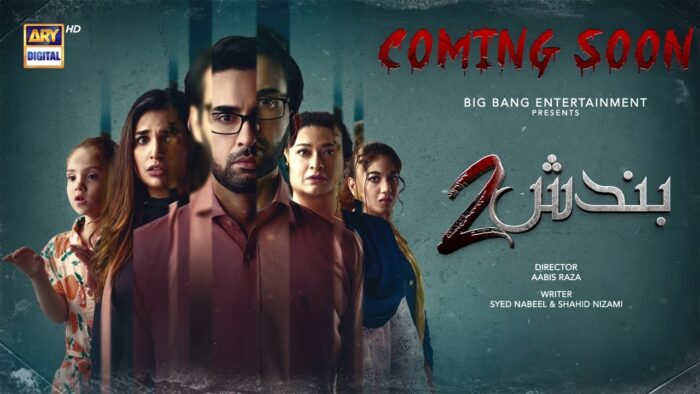 The realm of Pakistani dramas seldom delves into the horror genre, but "Bandish 2" stands as a rare exception. Following the success of its first part in 2019, this series has emerged as a gripping tale of terror. With a stellar cast featuring Affan Waheed, Amna Ilyas, Sania Saeed, and Areej Mohiyuddin, the drama unfolds the harrowing story of a family ensnared by the malevolent forces of black magic. The narrative skillfully portrays the realistic impact of black magic and malice, showcasing the family's struggle against these sinister forces. The spine-tingling scenes and suspenseful storytelling keep viewers eagerly anticipating each new episode, highlighting the drama's magnetic appeal.
Tumhare Husn Ke Naam: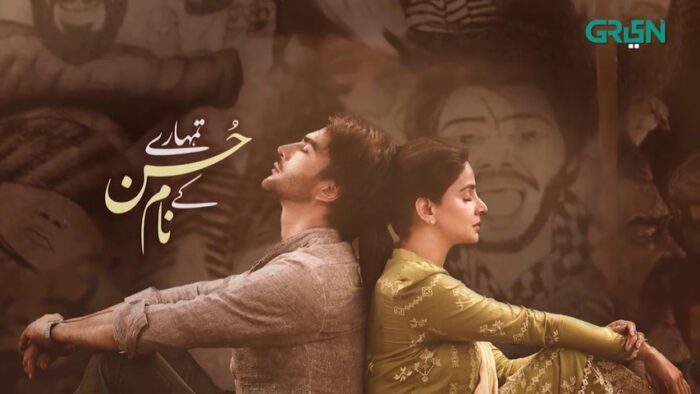 "Tumhare Husn Ke Naam," a production inspired by Hakeem Nayyar Wasti's 1930s novel and masterfully crafted by the renowned novelist Umera Ahmed, has etched its place as one of the best romantic Pakistani dramas of 2023. Starring the talented duo Saba Qamar and Imran Abbas, the story revolves around the passionate love affair between the celebrated romantic poet, Sikandar Altaf, and the kind-hearted lady, Salma Qureshi. Set against the backdrop of 1993 and the iconic Lahore National College of Arts, the drama not only captures the essence of romance but also delves into the complexities of relationships. Despite only a few episodes having aired, the audience's enthusiasm knows no bounds, and the drama continues to receive widespread acclaim for its compelling storyline and authentic portrayal of emotions.
22 Qadam: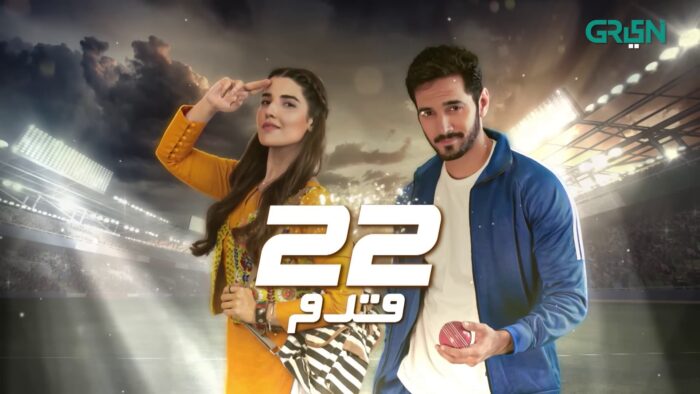 "22 Qadam" stands out among Pakistani dramas as a rare gem focusing on sports. Directed by Anjum Shehzad and produced by Multiverse Entertainment, this drama aired on the Green Entertainment channel. The storyline revolves around Fari, a spirited girl played by Hareem Farooq, who dreams of playing cricket on the national team. This drama breaks barriers by showcasing women's empowerment and their significant roles in sports, especially in cricket. The inclusion of Wahaj Ali in the lead cast adds to the drama's appeal, emphasizing the initiative taken by the Pakistani drama industry to promote empowering narratives.
Sar e Rah: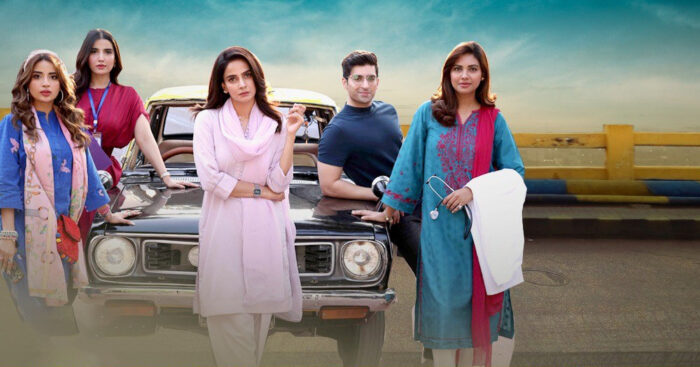 "Sar e Rah" tells a heartwarming tale of a young woman named Rania, portrayed brilliantly by Saba Qamar. Produced by iDreams Production, directed by Ahmed Bhatti, and written by Adeel Razzak, this drama explores Rania's journey as she takes charge of her father's taxi when he falls ill. The plot delves into the diverse stories of people Rania encounters during her rides, leaving impactful messages for the viewers. This drama's simplicity and profound storytelling have resonated with the audience, emphasizing the need for more such compelling content.
Siyah Series: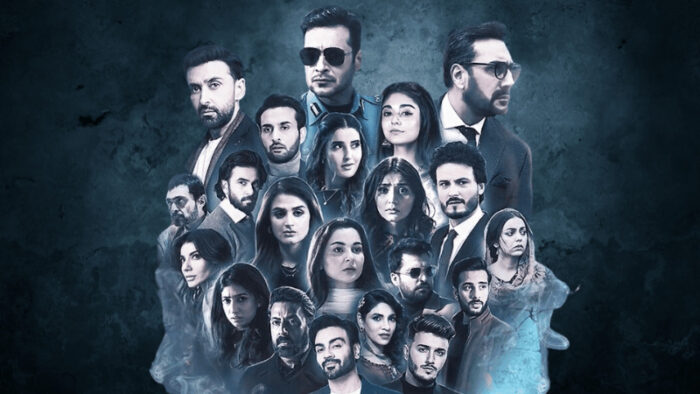 Green Entertainment continues to captivate audiences with the mesmerizing "Siyah Series." Produced by Imran Raza Kazmi and Hareem Farooq, this anthology series features episodes spanning psychological thriller, horror, mythology, suspense, and supernatural genres. With a stellar cast including Adnan Siddiqui, Faysal Qureshi, Affan Waheed, Hareem Farooq, and others, each episode delves into dark narratives, sending shivers down the audience's spine. The gripping storytelling and exceptional performances have earned this series high praise.
Guru: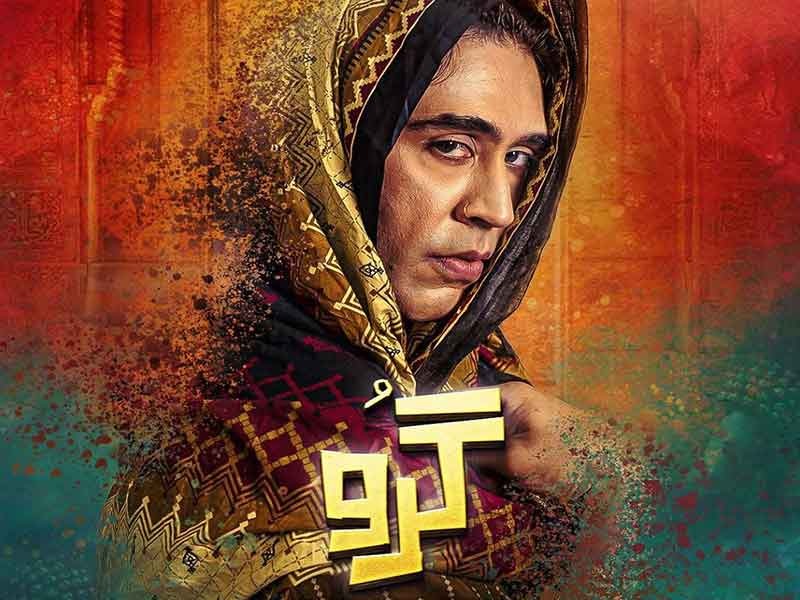 Another notable gem of 2023 airing on Express channel is "Guru," a powerful portrayal of the challenges faced by intersex individuals in Pakistan. The drama features a stellar cast including Ali Rehman Khan, Zhalay Sarhadi, Hira Khan, Irfan Motiwala, and Umer Alam. Ali Rehman Khan delivers a stellar performance in the lead role, depicting the life of a transgender person navigating the complexities of adopting an abandoned child. Crafted under the guidance of Wajahat Rauf and Shazia Wajahat, written by Likhari, and directed by Bilawal Hussain Abbasi, "Guru" struck a chord with viewers from its very first episode in June. Its emotionally charged yet captivating storyline has earned it a coveted spot in the realm of top Pakistani dramas.
Fairy Tale: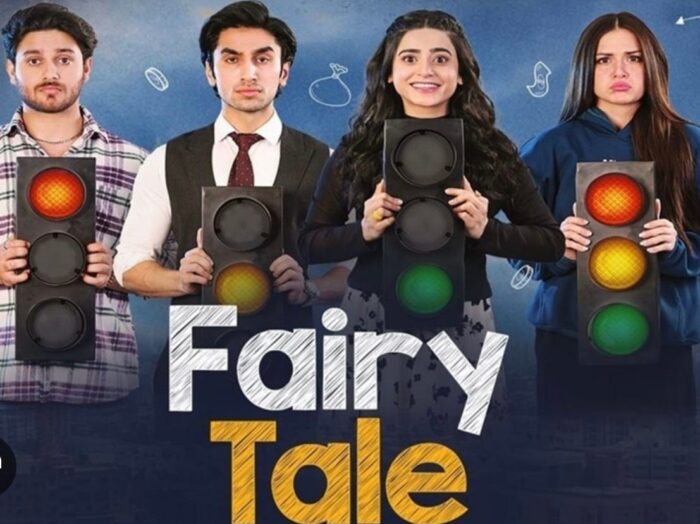 Hum TV's "Fairy Tale" has enchanted audiences during Ramadan with its delightful storyline. This drama portrays the endearing love-hate relationship between Umeed and Farjaat, portrayed by Sahar Khan and Hamza Sohail, respectively. The drama's light-hearted theme, witty dialogues, and creative storytelling kept viewers engaged throughout the month. Umeed and Farjaat's chemistry received global acclaim, leading to the announcement of a second season, much to the delight of its fans. The drama's ability to uplift spirits and foster discussions among viewers highlights its significant impact on the audience.
Final Thoughts on Best Pakistani Dramas to Watch in 2023
The world of Pakistani dramas continues to deliver exceptional storytelling and unforgettable performances in 2023. With a diverse range of genres and themes, these dramas have the power to captivate audiences and leave a lasting impression. Whether you've been following the heartwarming romances, the intense family dramas, or the edge-of-your-seat thrillers, the Pakistani entertainment industry has once again showcased its brilliance.
We hope this curated list of the Best Pakistani Dramas to Watch in 2023 has provided you with exciting options for your next binge-watching session. Each drama offers a unique experience, weaving tales of love, resilience, and suspense. So, prepare to embark on a roller-coaster of emotions and immerse yourself in the vibrant narratives crafted by talented writers, directors, and actors.
As you delve into these dramas, may you find joy, entertainment, and a deeper connection with the characters and their stories? Happy watching, and here's to a year filled with incredible Pakistani dramas that leave you eagerly anticipating what the entertainment world has in store next!