Pakistan is a land brimming with talent, and the realm of arts and entertainment is no exception. In the illustrious Lollywood, or showbiz industry, the nation has witnessed remarkable progress, and Pakistani actors have become a force to be reckoned with on the global stage. With their boundless enthusiasm and unparalleled skills, these actors have left an indelible mark on the hearts of audiences worldwide.
The world has taken notice of the exceptional acting prowess that Pakistani actors possess. Their ability to portray diverse characters with authenticity and depth has earned them accolades and admiration from both critics and fans alike. From captivating performances in television dramas to mesmerizing portrayals on the silver screen, these actors have set new standards of excellence in the entertainment industry.
Join us on this exciting journey as we celebrate the talent, passion, and charisma of these remarkable actors who have brought glory to Pakistan and continue to shine brightly in the hearts of their admirers. Let's explore the world of the top ten Pakistani actors, who have proven time and again that talent knows no boundaries and that their remarkable acting abilities are second to none.
Mahira Khan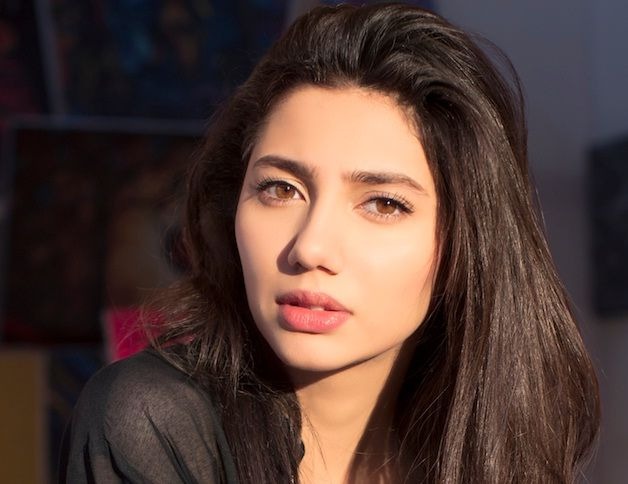 The captivating and talented Mahira Khan secures the second spot on our list of Top Ten Pakistani Actors. Born on December 21, 1984, in Karachi, Pakistan, Mahira initially rose to fame as a Video Jockey on MTV Pakistan in 2006. Her journey continued with hosting "Weekends with Mahira" on Aag TV, which further propelled her into the limelight.
Mahira's cinematic debut came with Shoaib Mansoor's movie "BOL," where she showcased her remarkable acting skills in a supporting role. Her performance garnered immense attention, paving the way for her success in the film industry.
Her breakthrough came with the drama "Humsafar," where she played the lead role, earning her a Lux Style Award for Best TV Actress. Mahira went on to deliver exceptional performances in various Pakistani dramas, amassing numerous accolades for her talent. In 2015, she shone in the supporting role in "Manto," and in 2016, she astounded audiences with her leading role in "Ho Mann Jahan," receiving the Best Actress award.
Her Bollywood journey began with the movie "Raees," where she shared the screen with Shah Rukh Khan. However, due to political tensions, Mahira had to return to Pakistan after shooting "Raees." Despite the challenges, she continues to be a prominent actress on our list.
Humayun Saeed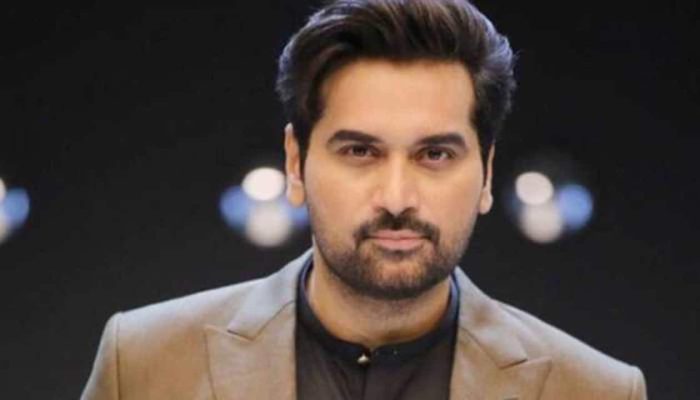 Humayun Saeed, a renowned Pakistani actor, and producer, has left an indelible mark on the entertainment industry with his exceptional talent and charisma. Over the years, he has graced both the small and big screens, captivating audiences with his remarkable performances in numerous hit dramas and films.
As one of the most successful actors in Pakistan, Humayun Saeed has also ventured into film production, proving his prowess behind the scenes. His production endeavors have yielded spectacular results, with blockbuster movies like "Jawani Phir Nahi Ani" and "Punjab Nahi Jaungi" winning the hearts of countless fans.
Not only is he celebrated for his acting and production skills, but Humayun Saeed is also highly regarded for his dedication to his craft. His commitment to delivering stellar performances has earned him a well-deserved reputation as a true professional in the industry.
In addition to his talent and hard work, Humayun Saeed's popularity has made him one of the highest-paid actors in Pakistan. Charging around 80 to 90 lakhs per film, he commands a fee that reflects his status as a top-tier actor and producer.
Fawad Khan
Born on November 29, 1981, Fawad Khan stands as the most popular and esteemed Pakistani actor. His journey in the entertainment industry began with the comedy show "Jutt and Bond." Later, he co-founded the band "Entity Paradigm," embarking on a successful music career. In 2007, he made his foray into the film industry, starting as a supporting actor in the movie "Khuda K Liye."
Fawad Khan's talent truly shone on television, where he achieved immense success with acclaimed dramas like "Dastaan," "Humsafar," and "Zindagi Gulzar Hai." His exceptional performances earned him Lux Style awards for Best Actor in both "Humsafar" and "Zindagi Gulzar Hai." In 2014, he ventured into Bollywood, making a stellar debut in the movie "Khoobsurat," which earned him the Filmfare Best Male Debut award.
However, due to the political climate and Hindu-Muslim riots in India, Fawad Khan eventually had to leave Bollywood, and "Ae Dil Hai Mushkil" became his last movie there. Despite the challenges, he remains a top actor on our list of Top Ten Pakistani Actors.
Hamza Ali Abbasi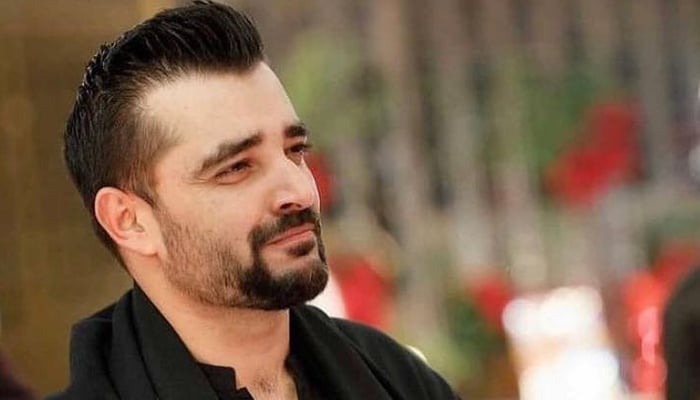 Taking the third spot on our Top Ten Pakistani Actors list is the dynamic talent, Hamza Ali Abbasi. Born on June 23, 1984, in Multan, Pakistan, Hamza is not only an actor but also an anchor and director. His journey in the entertainment industry began with performances in "Dally in the Dark" and "Bombay Dreams" in 2006. Later, he made his directorial debut with "Mudhouse and the Golden Doll."
Hamza's breakthrough came with the 2013 movie "Waar," where his portrayal of "SP Ehtisham" garnered immense praise. He received awards for his exceptional performances in "Waar" and "Main Hoon Shahid Afridi." Furthermore, his role in the drama "Pyare Afzal" earned him widespread recognition and fame.
Before pursuing his acting and directing career, Hamza Ali Abbasi qualified for the Central Civil Service (CSS) exam and was allocated to the Police Service of Pakistan (PSP) group as an ASP. However, his passion for acting led him to quit his job and pursue a successful career in the entertainment industry. Hamza's versatility and talent make him a standout actor on our list.
Imran Abbas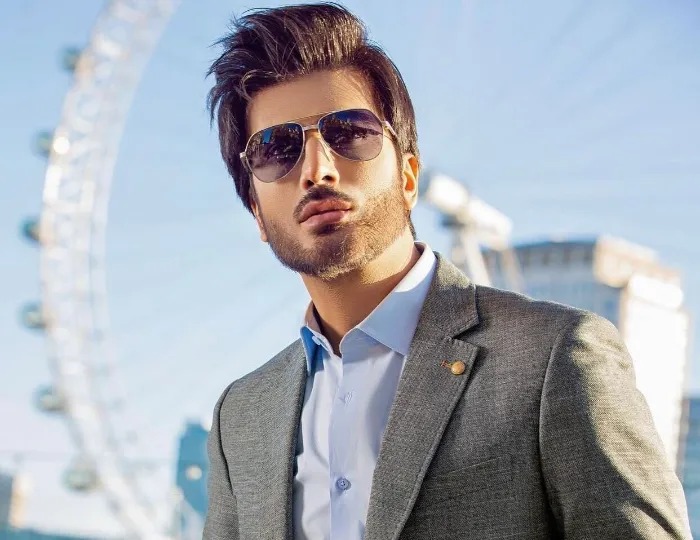 Born on October 15, 1982, Imran made his mark in the entertainment industry with his television debut in the drama serial "Umrao Jan Ada" (2003), which aired on Geo TV. He later ventured into the film world with "Anjuman" in 2013 and made his Bollywood debut with "Creature 3D."
Graduating in architecture from the National College of Arts (NCA), Imran Abbas stands as one of the Pakistani actors who turned down several Bollywood offers for personal reasons. His exceptional performances in various drama serials and movies earned him multiple awards and accolades.
Sajal Aly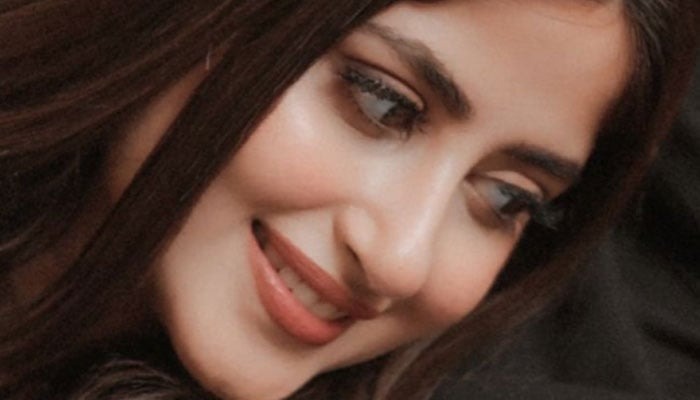 The next entry in our list of Top Ten Pakistani Actors list is the talented and beautiful Sajal Aly. Born on January 17, 1994, in Lahore, Pakistan, Sajal began her television journey with the comedy-drama serial "Naadaniyan" in 2009. Her breakthrough role came in the drama "Mehmoodabad Ki Malkain." However, her most acclaimed performance was in "Khuda Dekh Raha Hai" (2015), earning her several nominations for Lux Style awards.
Sajal Aly marked her entry into movies with "Zindagi Kitni Haseen Hay" in 2016. She made her Bollywood debut alongside the legendary Sridevi in "Mom" (2017), garnering praise for her acting skills. With accolades like the Hum Best Actress award, Popular Actress award, and Best On-screen Couple award, Sajal's talent shines brightly. Her young age and exceptional talent have secured her the fifth position on our list.
Saba Qamar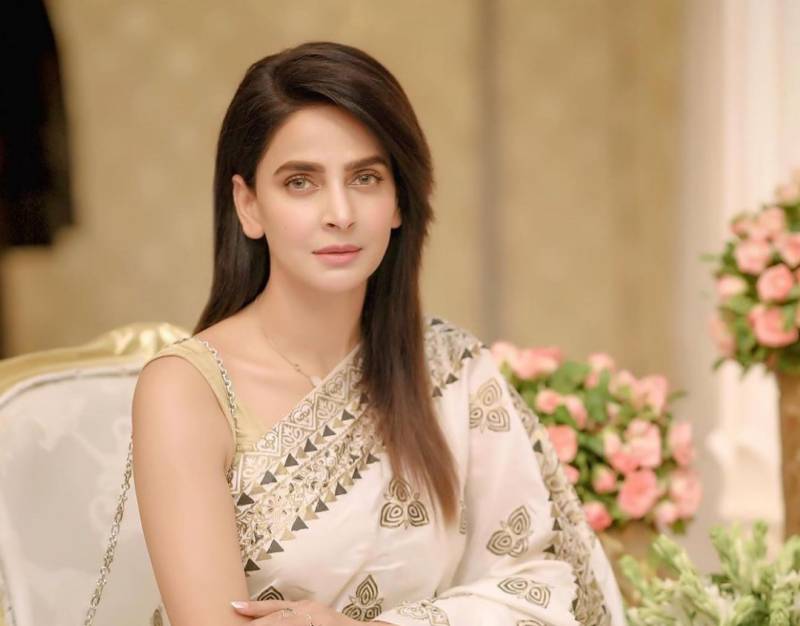 Holding the sixth position on our Top Ten Pakistani Actors list is the elegant Saba Qamar, born on April 5, 1984. Regarded as one of the highest-paid actresses in Pakistan, Saba received the prestigious "Tamgha-e-Imtiaz" award in 2012. Her journey in the entertainment industry began in 2005 with the TV series "Main Aurat Hoon."
Saba Qamar's debut film was "Aina," and she has since portrayed leading roles in various Pakistani movies and dramas. Her exceptional talent has earned her numerous awards, including PTV Awards, Lux Style Awards, and Hum TV Awards. Additionally, Saba ventured into Bollywood with roles in "Hindi Medium" and "Once Upon a Time in Mumbai," receiving nominations and offers from renowned Bollywood directors.
Adnan Siddiqui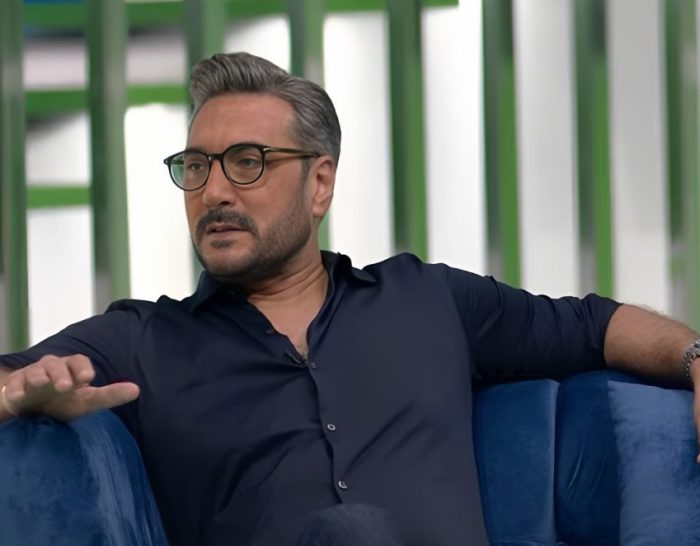 Adnan Siddiqui stands as one of the top Pakistani actors and producers, with a successful track record in both dramas and films. He rose to prominence with his standout performance in the acclaimed drama "Mere Paas Tum Ho." Beyond his contributions to Pakistani entertainment, Adnan has also showcased his talent in Bollywood, featuring in films like "Mom" and "A Mighty Heart."
His acting prowess is often praised, and he is known for his versatility in portraying diverse roles. Adnan Siddiqui's dedication and commitment to his craft have earned him a reputation as a celebrated actor in the industry. It comes as no surprise that he commands a substantial fee of around 30-40 lakhs per film, given his exceptional talent and popularity.
Ahad Raza Mir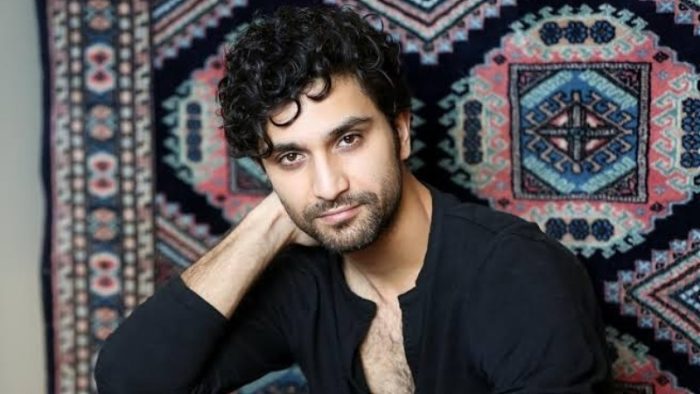 Ahad Raza Mir, the next charismatic and highly acclaimed Pakistani actor, was born on 29th September 1993 in Karachi, Sindh. He comes from a family with deep ties to the entertainment industry, being the son of the renowned Pakistani actor and producer, Asif Raza Mir.
Ahad's journey in the world of acting began at the tender age of 17 when he took on a minor role in HUM Tv's romantic drama "Khamoshiyaan." However, even before stepping into the world of television, he had honed his craft as a theatre artist in Canada. There, he showcased his multifaceted talents by not only acting but also directing and writing several captivating plays.
In 2017, Ahad Raza Mir made his grand debut in the television series "Sammi," gaining initial recognition for his compelling performance. However, it was his leading role in the drama "Yaqeen Ka Safar" that truly catapulted him to stardom. His portrayal in the series was so compelling that he earned the prestigious Lux Style Award for Best Actor, solidifying his position as a talented and versatile actor.
Beyond his prowess in acting, Ahad's talents extend to the realm of music as well. In a memorable appearance on Coke Studio, he delivered a captivating performance of the classic song "Ko Ko Korina," which garnered immense praise and gained popularity on YouTube.
Neelum Munir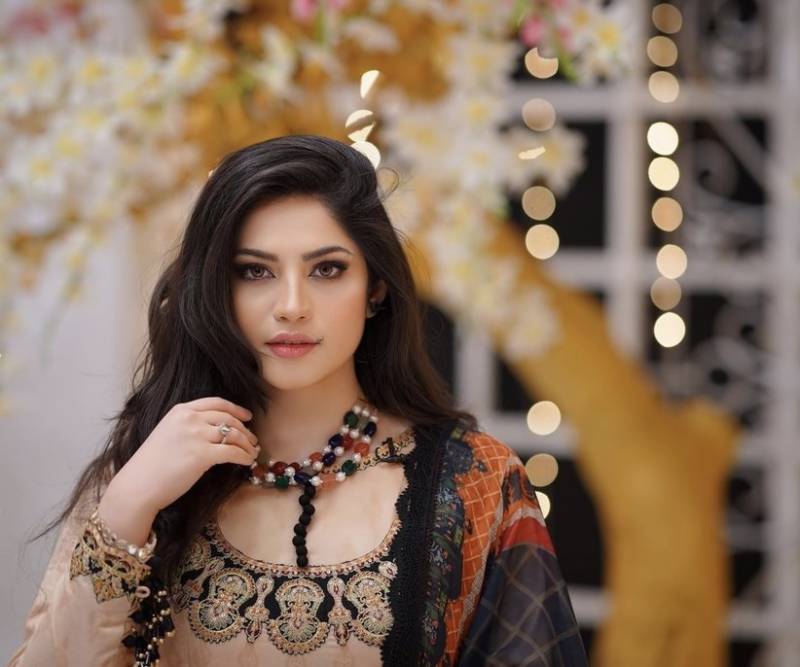 Neelum Munir, the captivating and talented actress, was born on March 20, 1985. She embarked on her showbiz journey with the serial "Thoda Sa Asmaan" and has since become a prominent figure in the Pakistani entertainment industry.
Since 2010, Neelum has graced our screens with her exceptional acting skills, captivating audiences with her mesmerizing performances in multiple Pakistani dramas. Her beauty and talent have earned her a dedicated fan following, and she is adored by many Pakistanis.
In 2017, Neelum made her debut in the film industry with the comedy movie "Chupan Chupai." Her impressive on-screen presence and acting prowess continue to garner attention, and her upcoming movie "Wrong No 2" is highly anticipated, scheduled for release in 2019.
Throughout her illustrious career, Neelum Munir has been recognized for her remarkable contributions to Pakistani entertainment. She has received nominations at prestigious awards like Lux Style and Hum TV Awards, reflecting the impact of her notable appearances on viewers and critics alike.
Ahsan Khan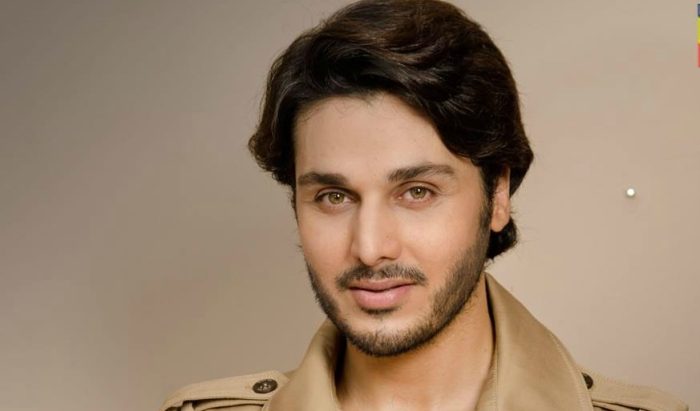 Ahsan Khan is an epitome of handsomeness and a talented British-Pakistani actor, marking the beginning of his career in 1998. Regarded as an A-lister, he stands among the highest-paid actors in Pakistan. Born on 09 October 1981 in England, he holds British citizenship. Ahsan made his debut at the young age of 19 with the film "Nikah" and later impressed audiences with his performance in "Chupan Chupai," alongside Neelam Muneer, which garnered commercial success and earned him a Lux Style Award nomination for Best Film Actor.
His contribution to society and literature was recognized when he was appointed as the CLF Goodwill Ambassador by the Children's Literature Festival on 30 July 2019. Currently, in 2022, Ahsan Khan is captivating audiences with his portrayal of a fraudster in the drama "Fraud," and he also made an appearance in the ZEE-5 short film "Momal Rano." Despite being 40 years old, Ahsan Khan continues to be a top contender on the list of the most handsome actors in Pakistan.
Ali Zafar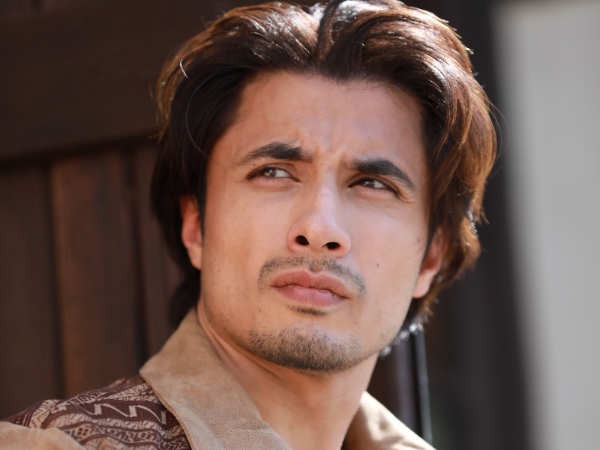 Ali Zafar is a versatile and multi-talented Pakistani artist, excelling as a singer-songwriter, actor, model, painter, and producer. Born on 18th May 1980 in Lahore, Pakistan, Ali initially started his career as an actor before rising to fame as a renowned musician. His single "Channo" from the debut album "Huqa Pani" achieved tremendous success, selling 5 million copies worldwide and earning him numerous awards for Best Music Album and Artist.
Apart from his achievements in Pakistani music, Ali Zafar has also made a successful foray into Hindi cinema. His debut in the industry with the satire film "Tere Bin Laden" in 2010 gained him appreciation and a nomination for Best Male Debut at the Filmfare Awards. He further impressed audiences with his roles in movies like "Mere Brother ki Dulhan," opposite Katrina Kaif, as well as "Chasme Badoor" and "Dear Zindagi."
Ali Zafar's exceptional talents and handsome appearance have undoubtedly secured his spot in the list of the top 10 most handsome Pakistani actors of 2023. His widespread popularity both in Pakistan and India is a testament to his immense talent and charm that continue to win hearts worldwide.