The year 2021 marked a turning point in the Pakistani drama industry, bringing forth a plethora of surprises and fresh talent that left audiences enthralled. As new faces graced the screen, local viewers were treated to a diverse array of captivating shows that resonated not only within Pakistan but also transcended borders to win hearts globally. This year's dramas boldly deviated from the conventional love story formula, opting instead for compelling narratives that delved into pressing social issues.
With a newfound focus on thought-provoking storytelling, modern-day writers and producers crafted dramas that shed light on the realities of society. The themes explored were far from ordinary, daringly addressing unconventional matters that are often overlooked or brushed aside. These dramas struck a chord with the audience, igniting important discussions and inspiring a collective desire for positive change.
The allure of these recently aired dramas lies in their ability to portray real-life challenges with sensitivity and authenticity. Viewers found themselves emotionally invested in the characters and their journeys, making a deep connection that transcended the screen. As the dramas garnered praise and accolades, they reinforced the power of storytelling to impact society positively.
In this blog post, we will delve into the best Pakistani dramas of 2021, exploring their captivating plots, brilliant performances, and the social issues they fearlessly tackled.  Join us on this journey as we celebrate the gems that adorned our screens in 2021, reminding us of the power of storytelling to captivate hearts and provoke meaningful discussions.
List of Top 10 Best Pakistani Dramas of 2021
Parizaad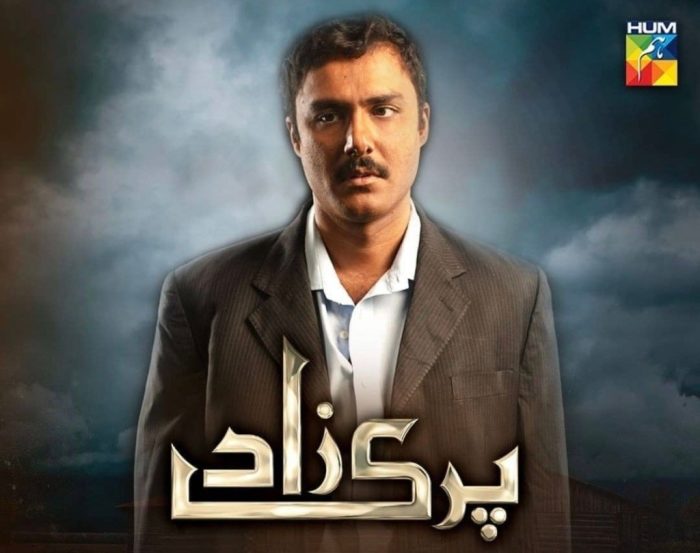 "Parizaad" undoubtedly stands out as one of the biggest and most impactful drama serials of 2021. Boasting a star-studded cast, including Ahmed Ali Akbar and Yumna Zaidi in lead roles, alongside Ushna Shah, Urwa Hocane, Saboor Aly, and Mashal Khan, the drama captivated viewers with its thought-provoking storyline.
Based on the novel of the same name by Hashim Nadeem, "Parizaad" revolves around the life of a dark-skinned college student named Parizaad (Ahmed Ali Akbar). Despite facing societal judgment and grappling with self-esteem and confidence issues, Parizaad emerges as a hardworking, respectful, and well-mannered individual, leaving a lasting impact on those he encounters.
The drama takes the audience on Parizaad's journey as he navigates friendships and confronts adversaries while wrestling with his internal struggle. The compelling plot explores his choice between pursuing his true passion for poetry and opting for a practical job to support his family financially.
Khuda Aur Mohabbat Season 3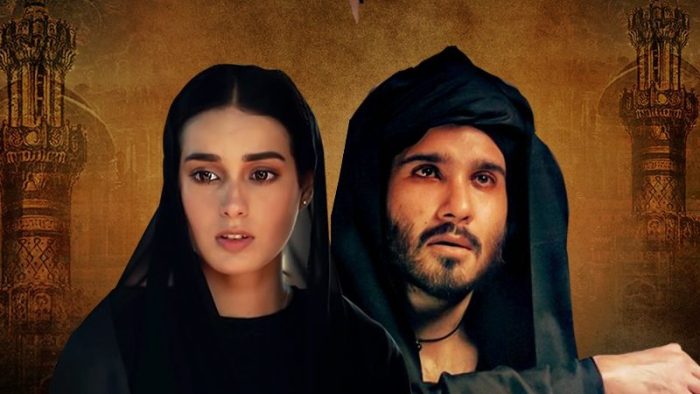 "Khuda Aur Mohabbat" Season 3 stands out as a remarkable drama series, having garnered immense popularity in the Pakistani entertainment industry. With its gripping storyline, this drama has become one of the most anticipated and cherished serials with multiple seasons. The show is beautifully written by Hashim Nadeem Khan and skillfully directed by Syed Wajahat Hussain Khan.
The heart of the story revolves around Farhad (played by Feroze Khan), a determined young man from a modest background, who finds himself entangled in the complexities of love. His heart leads him to Mahi (portrayed by Iqra Aziz), a woman belonging to a wealthy family. Despite Farhad's love and passion, fate leads Mahi to marry someone else.
"Khuda Aur Mohabbat Season 3" delves deep into the themes of love, sacrifice, and the challenges of social and economic differences. The magnetic performances of the lead actors and the engaging narrative have captivated the hearts of viewers, making it a must-watch drama of the year.
Raqeeb Se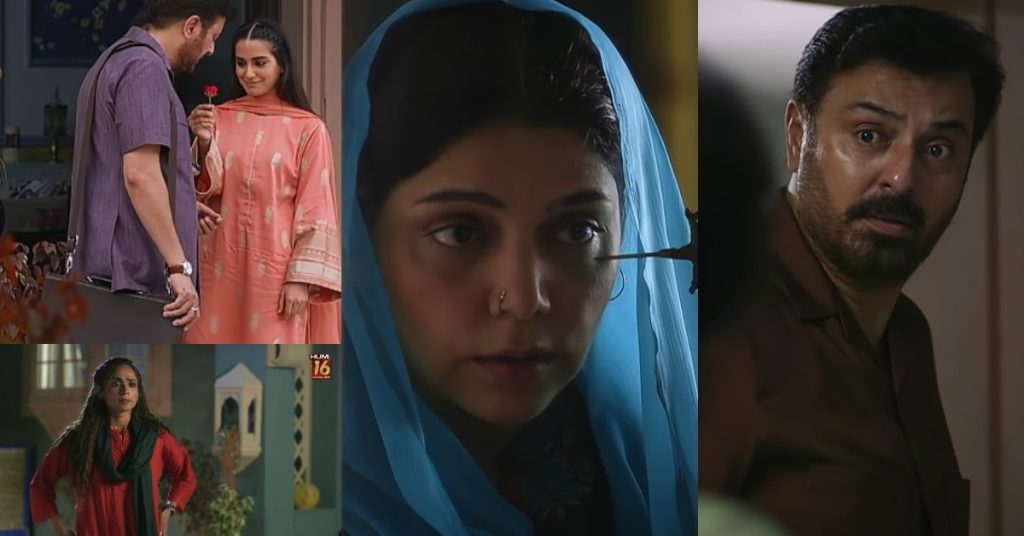 Boasting an ensemble cast of industry giants, "Raqeeb Se" has undoubtedly been one of the most popular Pakistani dramas of 2021. Produced under the banner of MD Productions by Momina Duraid, the drama serial is a masterpiece penned by the talented Bee Gul and directed by Kashif Nisar.
The captivating storyline revolves around the lives of four women, with a particular focus on Sakina (played by Hadiqa Kiani), who finds herself trapped in an abusive relationship with her husband. With stellar performances by Noman Ejaz, Sania Saeed, Iqra Aziz, and Faryal Mehmood in lead roles, "Raqeeb Se" delves into themes of love, sacrifice, and resilience. It intricately weaves a tale of emotions, drawing the audience into the intricacies of human relationships.
Pehli Si Mohabbat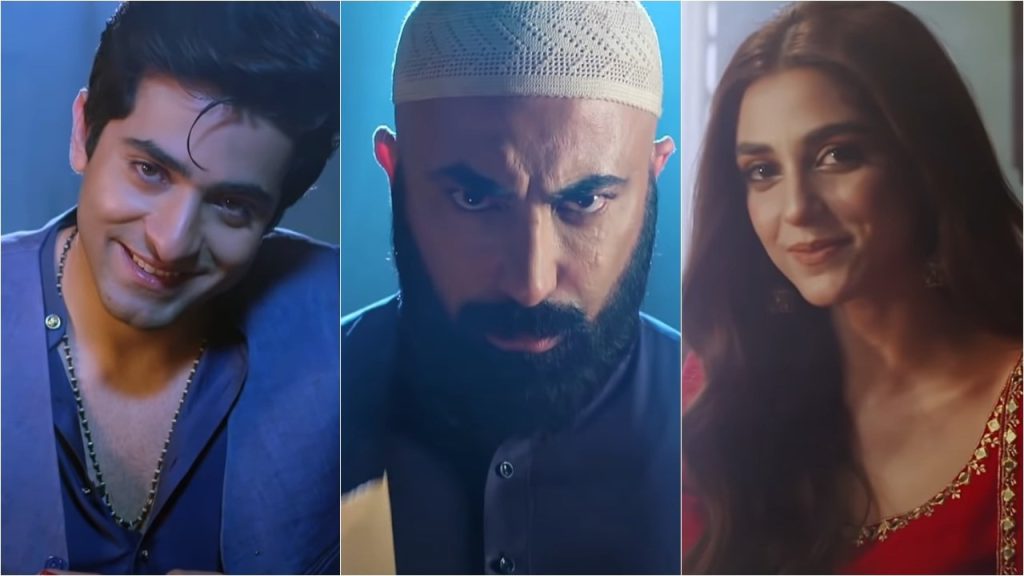 "Pehli Si Mohabbat" emerges as one of the biggest drama serials of 2021, penned by the talented Faiza Iftikhar and masterfully directed by Anjum Shahzad. While the storyline may revolve around the classic theme of two lovers, Rakshi (portrayed by Maya Ali) and Aslam (portrayed by Shehreyar Munawar), the execution and performances elevate it to new heights.
The drama skillfully captures the intensity of love, portraying the protagonists' unyielding affection for each other, where living without one another becomes unimaginable. The journey of love, trials, and sacrifices takes the audience on an emotional rollercoaster, making "Pehli Si Mohabbat" a standout drama of the year.
Raqs-e-Bismil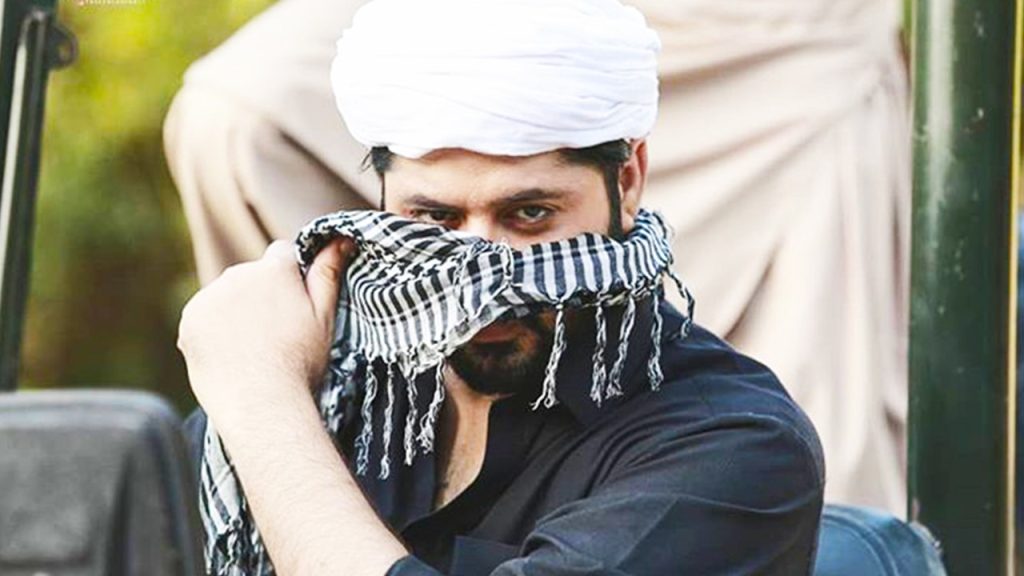 "Raqs-e-Bismil" emerged as one of the most captivating and widely-watched drama serials of 2021, not only within Pakistan but also garnering significant viewership abroad. Its 11th episode particularly stood out as the highest-rated installment on Hum TV in the UK for the week it aired, attracting over 113,000 viewers.
Directed by the acclaimed film director Wajahat Rauf and produced by Shazia Wajahat and Momina Duraid, "Raqs-e-Bismil" debuted on Hum TV, enthralling audiences from 25th December 2020 to 9th July 2021. The drama's stellar cast featured prominent names like Imran Ashraf and Sarah Khan in lead roles.
The storyline of "Raqs-e-Bismil" weaves a compelling tale of passion, sacrifice, and societal complexities. It follows the journey of its protagonists, immersing the viewers in a world of emotions, conflicts, and unforeseen twists. The show's compelling narrative and powerful performances resonated with the audience, making it a must-watch drama of the year.
Chupke Chupke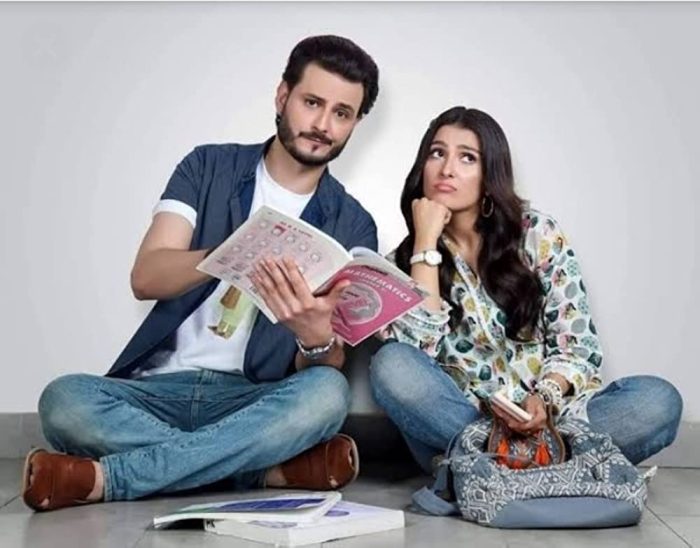 Hum TV's "Chupke Chupke" rightfully secures its place among the Top 10 Best Pakistani Dramas of 2021, lauded as one of the year's finest productions. Under the direction of Danish Nawaz and produced by Momina Duraid, the drama presents a compelling narrative penned by Saima Akram Chaudhry.
The stellar cast of "Chupke Chupke" features Osman Khalid Butt, Ayeza Khan, Areesha Sultan, Asma Abbas, Usma Baig, Arslan Naseer, Aymen Saleem, Ali Safina, and Mira Sethi. The story revolves around a family rivalry stemming from the grandfather's passing, where his two wives, portrayed by Asma Abbas and Uzma Baig, harbor animosity and live in a divided house.
As the drama unfolds, viewers are drawn into the complex dynamics and amusing situations that arise from the family's contrasting personalities and tense relationships. "Chupke Chupke" expertly balances humor, emotions, and family bonds, captivating the audience and earning its well-deserved acclaim.
Laapata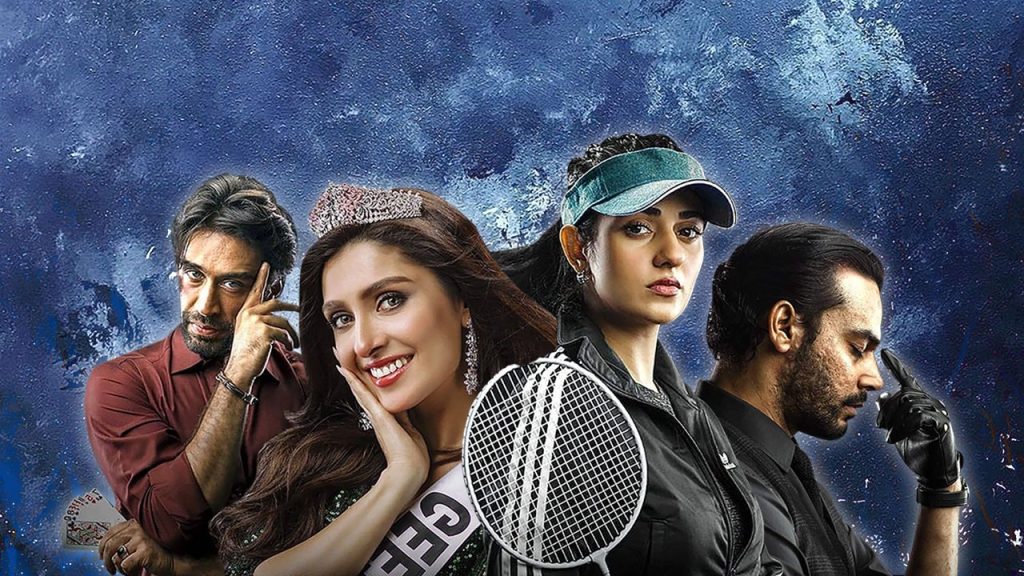 "Lapata" stands as a captivating drama with a stellar cast, featuring Ayeza Khan, Sarah Khan, Ali Rehman Khan, and Gohar Rasheed. Directed and written by the talented Khizer Idrees, known for his exceptional work in past projects like "Sang-e-Mar-Mar," "Aangan," and "Shehr-e-Zaat," this drama weaves an intriguing tale of an incomplete love story and the ensuing grief.
The narrative revolves around Falak, played by Ayeza Khan, who ardently awaits her one true love and grapples with the agony that follows when her cousin Shams, portrayed by Ali Rehman Khan, goes missing. Falak's manipulative cousin, Geeti, played by Sarah Khan, adds to her struggles by creating difficulties in her path to happiness.
Through expert storytelling and powerful performances, "Laapata" takes the audience on an emotional roller-coaster as it explores themes of love, loss, and deception.
Dil Na Umeed Toh Nahi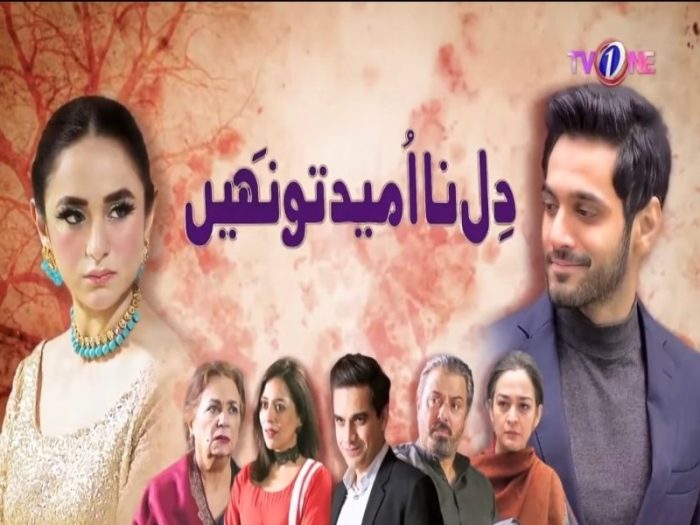 "Dil Na Umeed Toh Nahi" emerges as a thought-provoking drama that delves into critical societal issues. Produced by Kashf Foundation, directed by Kashif Nisar, and written by Amna Mufti, the drama boasts an impressive cast, including Yumna Zaidi, Wahaj Ali, Fajar Khan, Bonita Malik, Muhammad Sadoon, and Isbah Khan in leading roles.
The storyline revolves around the lives of three individuals, tracing their journey from childhood to adulthood, as they find themselves caught in the dark web of human trafficking. The drama bravely sheds light on the grave concerns of illegal trafficking, the impact of a male-centric society, and the effects of polio on children.
Taana Baana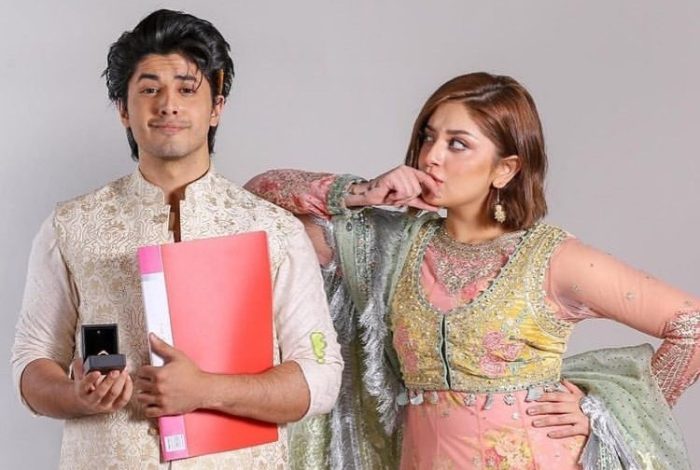 "Taana Baana," directed by Saife Hasan and skillfully penned by Hassan Imam, brings forth a tale of two teenagers, Zoya (Alizeh Shah) and Zain (Daniyal Zafar), entangled in an arranged marriage. Zoya, a determined young woman with aspirations for a Master's Degree, finds herself at odds with the marriage arrangement, while Zain harbors deep affection for her.
As the story unfolds, "Taana Baana" explores the complexities of relationships and the clash between personal desires and societal norms, captivating the audience with its emotional depth and compelling performances by Alizeh Shah and Daniyal Zafar.
Aulaad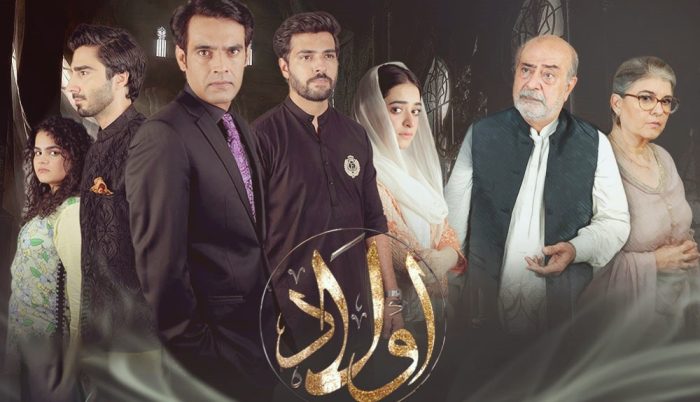 "Aulaad" takes the spotlight as one of the highly-anticipated drama serials of 2021, boasting an impressive ensemble cast, including Mohammad Ahmed, Marina Khan, Hassan Niazi, Furqan Qureshi, Nabeel Zuberi, Minsa Malik, Hina Javed, Qudsia, Sunita Marshal, Humaira Bano, and Mah-e-Noor. Written by Syed Ameer Ali Shah and directed by Aabis Raza, the drama delves into the dynamics of a family where parents have instilled values, education, and devotion in their children.
As the story unfolds, the drama delves into the challenges faced by the family as their grown-up and married children undermine the contributions of their parents. With a portrayal of various family members' personalities and struggles, "Aulaad" presents a compelling narrative that touches upon the themes of gratitude, principles, and family bonds.