In the age of smartphones, earning a little extra cash has never been more accessible, and if you're a user of GCash, you're in for a treat! This blog post is your guide to exploring the world of Legit Paying Apps to Earn Money via GCash. From surveys to simple tasks, these apps offer real opportunities to boost your income. Whether you're looking to fund your next coffee or save up for something more significant, these apps provide a convenient and legitimate way to earn via your GCash account. Join us as we unveil the apps that turn your spare time into cash in the palm of your hand. Let's dive into the world of digital earnings with GCash!
List of Best Paying Apps to Earn Money via GCash
Clickworker 

Clickworker offers a straightforward method to earn money by completing simple online tasks. These tasks are designed for ease and accessibility, making them suitable for individuals with various skill levels. As long as you possess a valid work permit in your current country of residence, you can engage in these tasks and earn real cash.
The platform encompasses a wide array of tasks that can be accomplished for monetary rewards. The process involves registering for surveys, selecting high-paying surveys, and submitting them. Upon completion, your earnings are deposited directly into your GCash wallet, providing a hassle-free withdrawal experience.
Kumu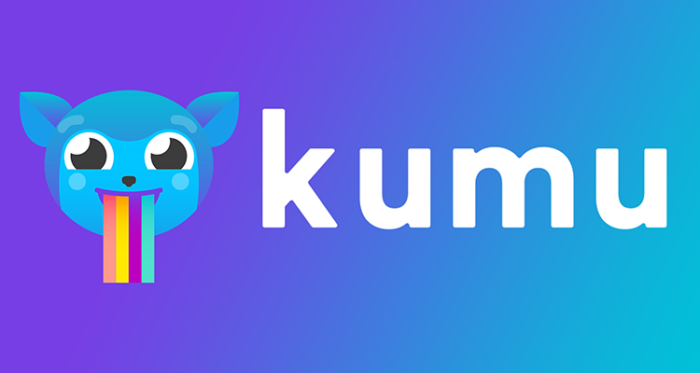 Kumu stands as a reliable app for Filipinos, offering a platform for live streaming and connection, regardless of geographical location. Its appeal lies in its ability to provide a space where individuals can express themselves and have fun. The primary method to boost your income on Kumu involves becoming a content creator or streamer. All that's required is a smartphone with a camera to launch your broadcast channel.
On Kumu, viewers reward you with virtual gifts that carry a diamond value. These diamonds are an in-app currency that can be exchanged for real money. Once you accumulate a minimum of 50,000 diamonds, equivalent to ₱750, you can cash out your earnings. The conversion rate of diamonds to cash increases with your progress in the status or badge category.
Additionally, Kumu offers cash rewards to game winners, providing an opportunity to test your knowledge and win substantial payouts. Engage in exciting challenges and stand a chance to receive a share of the cash awards, enhancing your earnings significantly.
ySense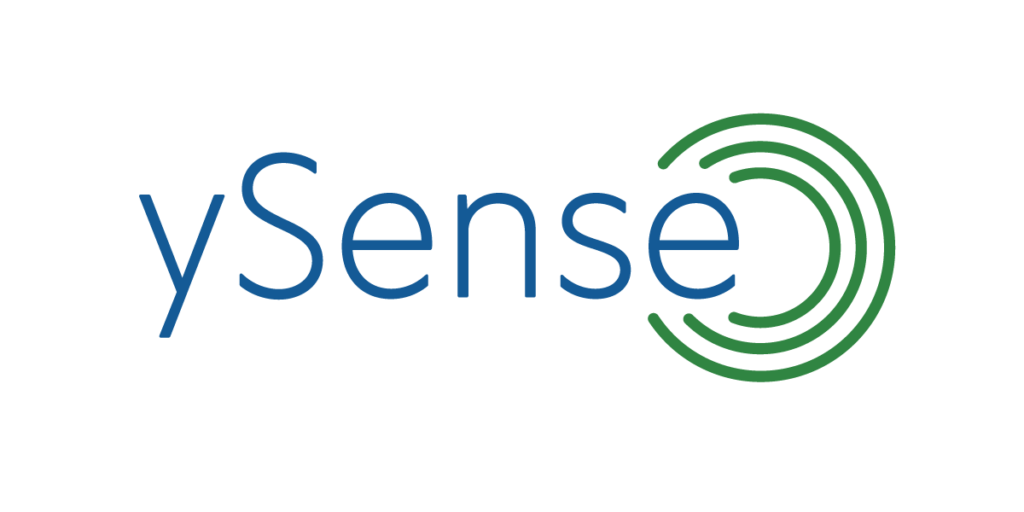 ySense is a user-friendly online platform offering various opportunities to earn money from home, including paid surveys, assignments, watching videos, playing games, and referrals. Its simplicity, requiring only an internet connection and device, makes it accessible. Users can customize their activities and receive prompt payments. Earnings can be withdrawn through bank transfers, PayPal, Amazon gift cards, or Payoneer once they reach $25. With its diverse options and reliable service, ySense is a convenient choice for online income seekers.
BuzzBreak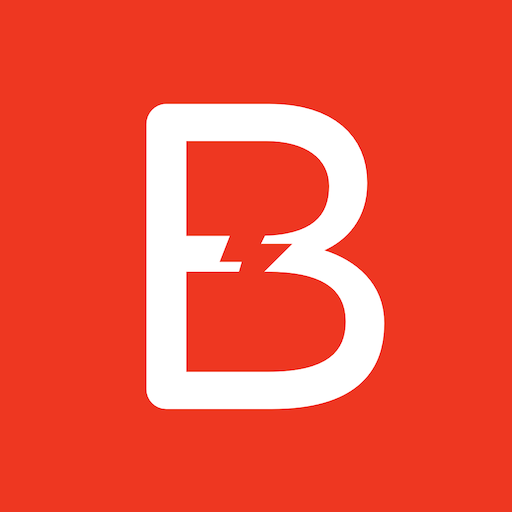 BuzzBreak is a legitimate app that rewards you for doing what you love – reading articles, watching videos, installing apps, answering surveys, inviting friends, and performing simple tasks. Even just opening the BuzzBreak app earns you points. These points can be effortlessly converted into real cash and transferred to your GCash wallet. What's more, the minimum cash-out amount is just ₱1, making it incredibly accessible for everyone.
When you sign up, you instantly receive ₱1 in your GCash account. If you find yourself glued to your phone, whether it's for reading news or enjoying videos, BuzzBreak lets you do both while earning rewards.
GetCashTo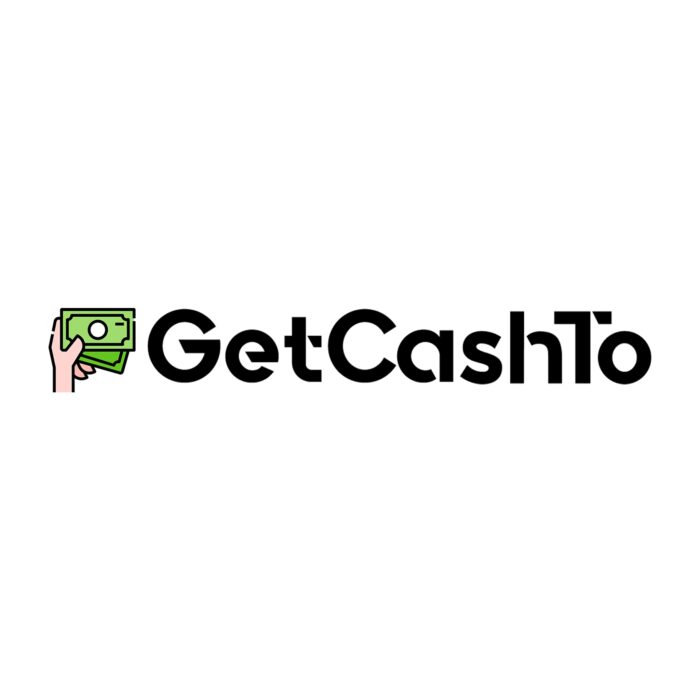 GetCashTo is a user-friendly online platform designed for individuals who want to earn money effortlessly. Created by a group of anonymous individuals, this platform offers various ways to earn cash online. Upon registering and setting up your account, you receive a generous $25 bonus from GetCashTo. The earning opportunities are diverse:
$10 for Each Referral: Invite friends and earn $10 for every successful referral.
$2 per Click: Simply click on designated tasks and earn $2 instantly.
$20 to $45 per Job: Complete various online tasks and jobs, earning between $20 to $45 per assignment.
The best part? GetCashTo provides multiple payment options, including CashApp, PayPal, Venmo, and more, allowing you to withdraw your earnings instantly.
TGM Panel Philippines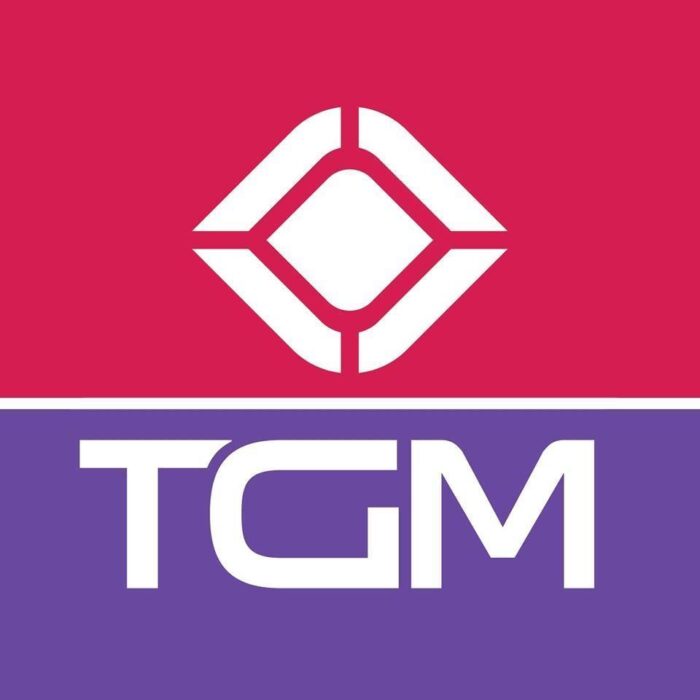 TGM Panel Philippines is not just another survey platform; it's a chance for you to influence products and services while earning real money. This platform rewards you for trying out different products and providing honest feedback or answering questions about specific brands. What sets TGM Panel apart is its availability in multiple countries, making it accessible to a broader audience.
Toluna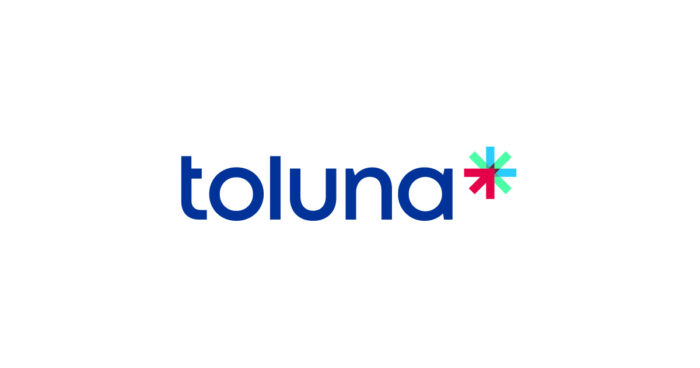 Toluna is a reputable website that offers various earning opportunities through online surveys and tasks. With a focus on consumer behavior, Toluna invites users above the age of 16 to participate. The platform is entirely free to join and doesn't require any membership fees. You can tailor your activities based on your interests, ensuring engaging and relevant surveys.
Toluna rewards its users with points that can be redeemed for gift cards, surveys, or even actual cash payments. Although it may not replace a full-time job, Toluna is an excellent option for students and individuals looking to earn extra money. Whether you enjoy taking surveys or referring friends, Toluna provides multiple avenues to boost your earnings while sharing your valuable opinions. Join Toluna today and start earning your insights and time!
SnippetMedia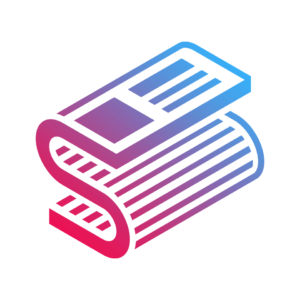 SnippetMedia, a reliable and legitimate app available on GCash, offers the latest news and captivating stories from around the world. Similar to BuzzBreak, you can earn points on SnippetMedia by watching videos and reading news articles. Each task completed earns you Kaching, which is automatically converted to Peso at midnight local time. You can cash out your earnings through Coins.ph or GCash, with both platforms allowing you to withdraw as little as one Philippine Peso.
Additionally, SnippetMedia offers special awards. For instance, if you read eight articles every day, you become eligible for a payout. After seven days, you'll receive P5, followed by P10 after 30 days. This provides an extra incentive to stay informed while earning.
Surveytime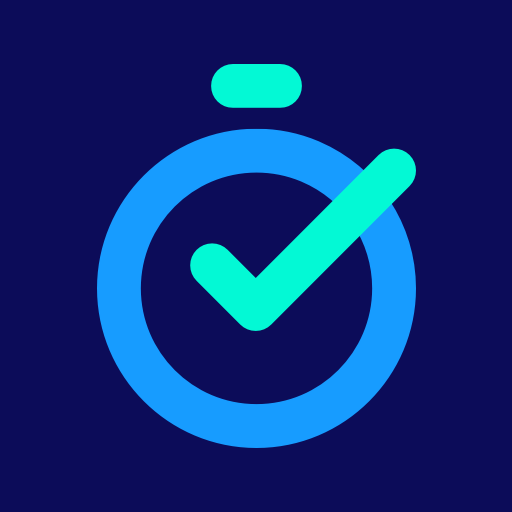 Surveytime, accessible worldwide and compatible with GCash, is a mobile-optimized website that pays you $1 for completing a survey. Sign up, create an account, and start sharing your thoughts on topics that interest you. The platform offers a variety of survey options catering to individual preferences. Once you've earned, you can easily withdraw your money through your PayPal account, ensuring a hassle-free payment process.
Trash Cash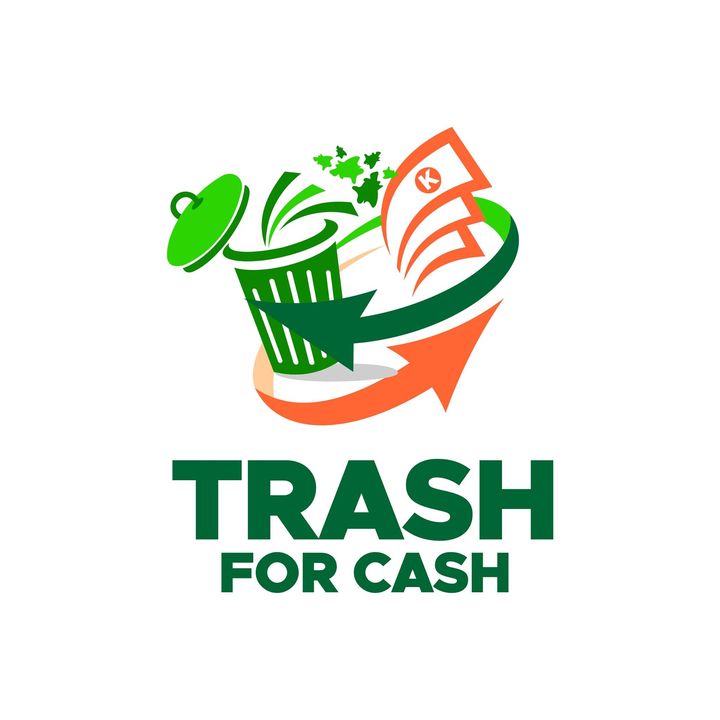 Trash Cash is an innovative app that rewards you for segregating recyclable materials. Scan your recyclables, deliver them to the nearest collection facility, and have your purchase reviewed for accuracy. Points earned can be redeemed at partner restaurants and shops, creating an eco-friendly way to earn while contributing to the environment.
Streetbees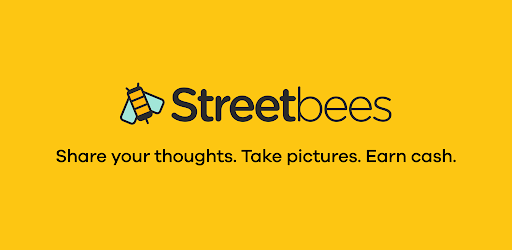 Streetbees utilizes geolocation technology to connect you with locals, allowing you to answer questions and earn money for your time. From shopping to reading local news, Streetbees offers various tasks that can be completed for GCash rewards. You can also earn coins, which can be exchanged for goods and gift cards. By participating in tasks and surveys, you can enjoy cashback rewards while engaging in everyday activities.
InboxDollars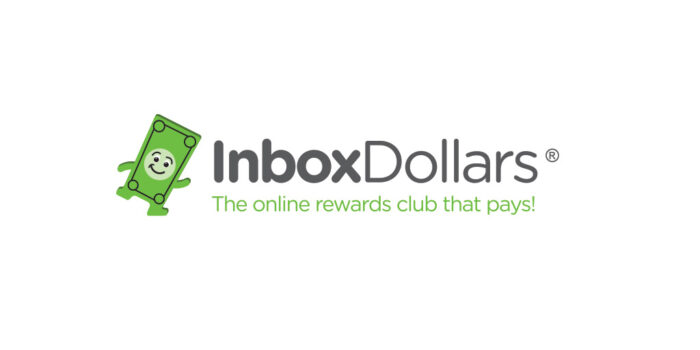 InboxDollars offers a straightforward way to earn money by completing easy tasks. Although the earnings per hour may be modest, it serves as a valuable side gig for individuals seeking additional income. The app is available for both iOS and Android devices, ensuring accessibility for users. With InboxDollars, you can earn through surveys, making it a user-friendly option for those looking to earn on the go. Moreover, the platform features an internal search engine, enabling you to discover new deals and opportunities seamlessly.
Toluna Influencers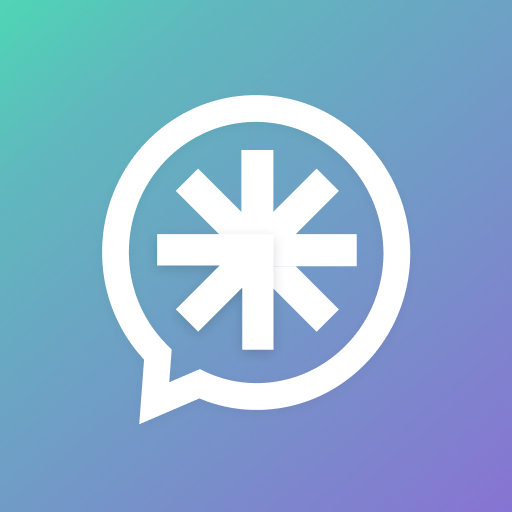 Toluna Influencers is a free app that allows users to participate in surveys about various products and services. By completing these surveys, you earn cash points, which can be redeemed for Amazon gift cards or PayPal funds in the Philippines. With Toluna, your opinions matter, and your insights contribute to shaping the future of products and services. Download the app and start sharing your thoughts while earning valuable rewards. Join Toluna Influencers today and be a part of meaningful market research!
Snapcart 

Snapcart presents an innovative way to earn money through cashback rewards. Unlike other apps, Snapcart doesn't require you to complete surveys or watch videos. Instead, all you have to do is shop, snap a picture of your receipt using your smartphone, and upload it to Snapcart. The app then processes the items you purchased and rewards you with cashback. Snapcart operates as a marketing and shopping comparison platform, collecting data on various products and sharing a portion of the sales revenue with its users. While Snapcart is available only in Indonesia and the Philippines, it provides a straightforward way to earn by simply shopping.
Swagbucks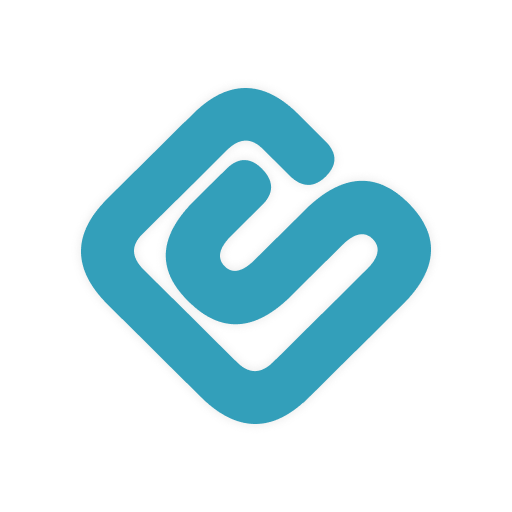 Swagbucks is a well-known online rewards program that offers various avenues for earning SB (Swagbucks Bucks). One of the primary methods to accumulate SB is by participating in surveys, where you can express your opinions on diverse topics and earn points in return. Additionally, you can earn SB by watching movies, shopping at partner stores, using their search engine, and completing offers from advertisers.
Once you've accumulated a certain amount of SB, you can exchange them for a range of rewards. Swagbucks allows you to cash out using PayPal, ensuring secure transactions. For those in the Philippines, transferring PayPal funds to GCash provides a convenient way to access your earnings digitally. With GCash, you can seamlessly manage your money, making online purchases, paying bills, and even sending money to friends and family. Swagbucks provides a flexible and rewarding experience, enabling you to convert your earnings into real money and easily transfer it to GCash for convenient digital transactions.
PrizeRebel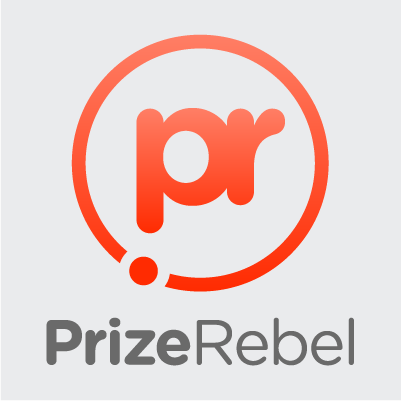 PrizeRebel is a versatile online platform offering multiple ways to earn rewards. Through surveys, completing offers, watching videos, and engaging in online tasks, you can earn points that can be exchanged for cash or various gift cards. What sets PrizeRebel apart is its array of payout options. If you prefer cash rewards, PrizeRebel allows you to withdraw your earnings directly to GCash, a popular mobile wallet service in the Philippines. GCash provides a secure and convenient way to store and manage your money digitally, allowing you to use your cash rewards for online shopping, bill payments, or transferring funds to others. PrizeRebel constantly updates its platform with new surveys, offers, and tasks, ensuring a steady flow of opportunities for earning points. Moreover, PrizeRebel values user feedback, enhancing the user experience and creating a seamless earning process. Join PrizeRebel today to interact with a friendly user community and earn rewards tailored to your preferences.
FeaturePoints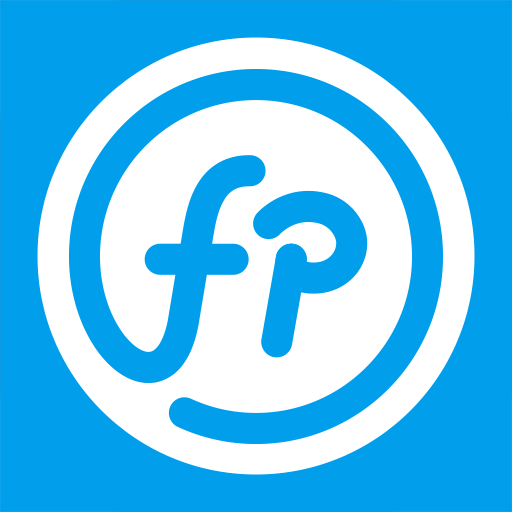 FeaturePoints offers users a simple and fast way to earn rewards by completing various activities. Whether it's downloading and testing apps, taking surveys, or referring friends, you can accumulate FeaturePoints and redeem them for enticing rewards. Among the most coveted awards is PayPal Cash, which allows users to convert their points into real-world money. Once redeemed, PayPal cash can be effortlessly transferred to popular digital wallets like GCash, providing users with easy access to their earnings. FeaturePoints continues to be a trustworthy platform for individuals seeking uncomplicated and enjoyable activities to maximize their rewards.
Cashzine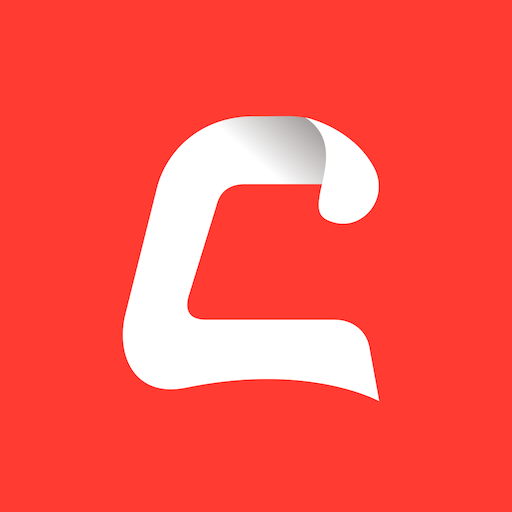 Cashzine is a popular news and entertainment app that offers users a dynamic platform to stay updated on the latest news and enjoy various forms of entertainment, all while earning incentives. By reading articles, watching videos, and referring friends, users can earn virtual coins within the app. These coins can be converted into actual money, allowing users to monetize their time and attention. Cashzine's unique incentive system distinguishes it from traditional news and entertainment platforms, offering users a tangible way to benefit from their engagement. The app features a user-friendly interface, ensuring easy navigation and access to high-quality curated content. Explore Cashzine and turn your reading and viewing experiences into valuable rewards.
CashNGifts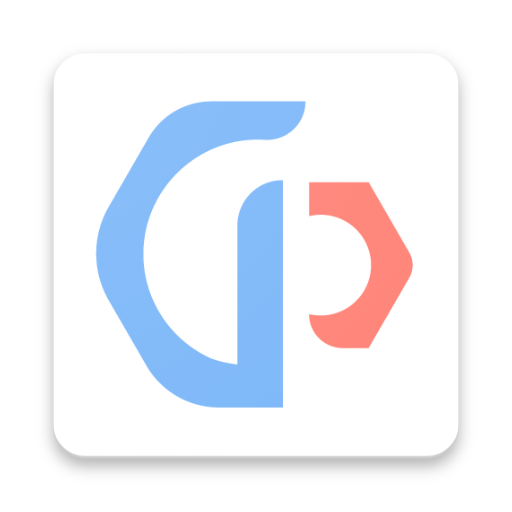 CashNGifts provides a multitude of opportunities for individuals to earn money and incentives. Through activities such as surveys, games, offers, and referrals, users can accumulate points that can be converted into cash or a variety of gift cards. One notable feature of CashNGifts is its flexibility in payout options. Users can withdraw their earnings to GCash, a popular digital wallet, allowing for convenient and secure digital transactions. The platform offers a user-friendly experience, featuring a straightforward layout that allows seamless exploration of various earning opportunities. Regular updates and new tasks keep users engaged, ensuring a continuous stream of chances to earn points. Join CashNGifts today and enjoy diverse earning possibilities while effortlessly managing your rewards through GCash.
AppLike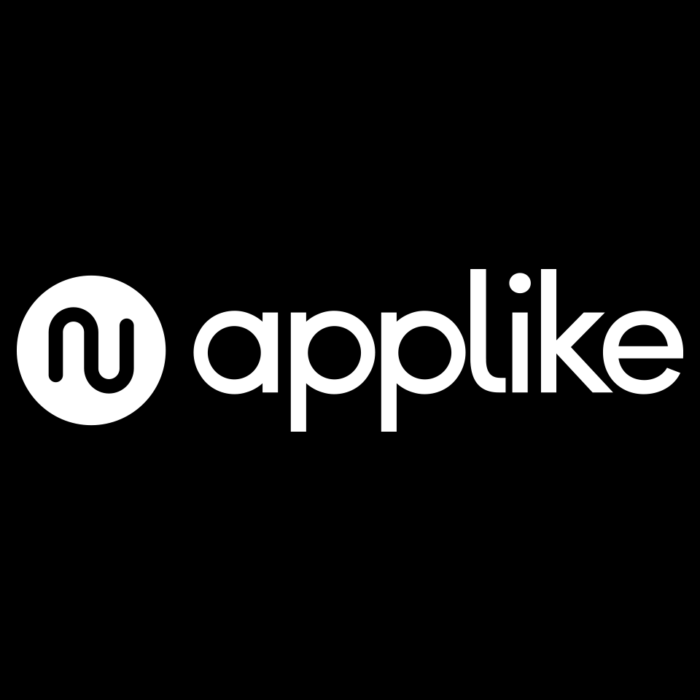 AppLike is a mobile app designed for game enthusiasts, offering a unique way to earn rewards. By exploring new games recommended by the app, users can earn mCoins, which can later be exchanged for PayPal cash. The best part? These earnings can be swiftly transferred to GCash, a widely used digital wallet. AppLike not only provides entertainment but also tangible benefits, bridging the gap between gaming and real-world rewards.
AppLike boasts a diverse selection of games, catering to both casual players and avid gamers. Its integration with GCash ensures a seamless experience for users, allowing them to effortlessly access and utilize their rewards. By eliminating the hassle of redeeming or transferring earnings, AppLike simplifies the process, making it both convenient and straightforward.
AppStation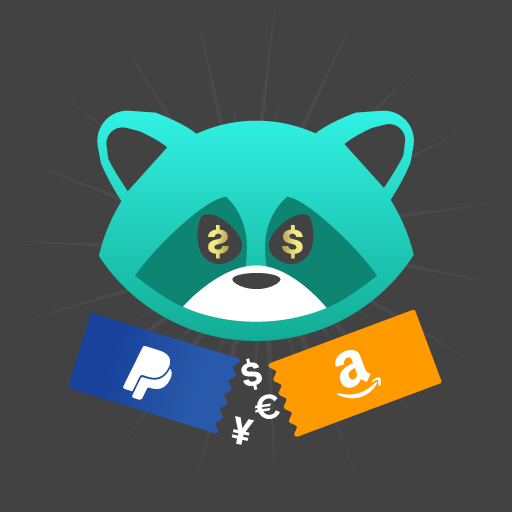 AppStation offers gamers a fantastic opportunity to earn rewards simply by playing games. Players accumulate coins by engaging in various gaming activities, which can be used to unlock special features or exchanged for real-world prizes. AppStation's standout feature is its ability to convert these coins into PayPal currency, enabling users to withdraw their earnings directly to their PayPal accounts. From there, funds can be utilized for online shopping, service payments, or transferred to digital wallets like GCash, adding substantial value to the gaming experience.
AppStation redefines mobile gaming, providing players with an avenue to monetize their skills and passion. Its user-friendly interface and seamless integration with PayPal make it a top choice among gamers worldwide.
Money App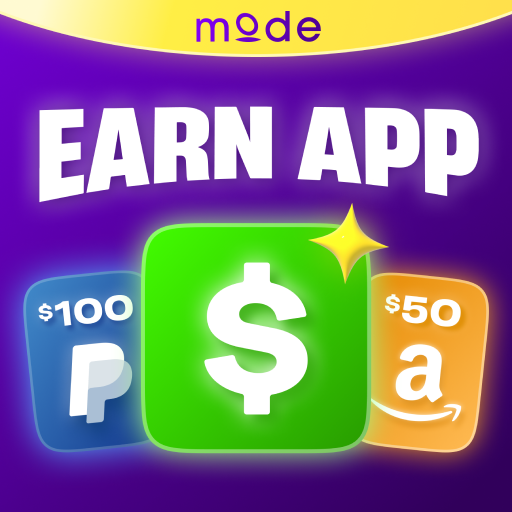 Money App is a renowned platform offering users a plethora of ways to earn rewards and extra income. From testing new apps to sharing opinions through surveys and watching videos, users can accumulate points, which serve as the virtual currency within the app. One of the most desired rewards is the ability to convert these points into PayPal cash, providing users with a flexible way to use their earnings. Moreover, Money App seamlessly integrates with GCash, allowing users to transfer their PayPal cash and access a wide range of financial services, from bill payments to online purchases.
Money App's diverse earning opportunities and user-friendly experience make it a go-to choice for individuals seeking extra income without added complexity. Its smooth integration with GCash adds a layer of convenience, making it a preferred option for managing digital earnings.
AppBounty 
AppBounty stands out as a mobile application where users earn points by installing and using recommended apps. These points can be redeemed for various rewards, including gift cards and PayPal cash. What sets AppBounty apart is its smooth interaction with PayPal, allowing users to transfer their earned credits directly to their PayPal accounts. Once converted to PayPal cash, users can easily utilize their earnings for online shopping, and services, or transfer funds to digital wallets like GCash, enhancing the overall user experience.
AppBounty's ability to facilitate the transfer of credits to PayPal currency, and then to GCash, showcases its commitment to user accessibility. With a diverse rewards system and a streamlined pathway to GCash, AppBounty ensures a hassle-free and gratifying experience for its users.
Money Cube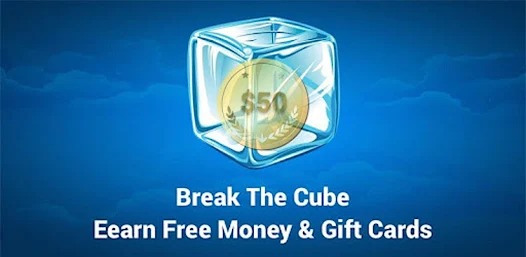 Money Cube offers users an enjoyable platform to earn rewards through games, surveys, and videos. By accumulating coins, users can redeem them for PayPal cash, which can be securely transferred to GCash. This collaboration between Money Cube, PayPal, and GCash enables users to access a variety of digital financial services, enhancing the practicality of their earnings. With regular updates and a reliable earnings tracking mechanism, Money Cube ensures a satisfying user experience, allowing users to make the most of their free time while earning real-world rewards.
ClipClaps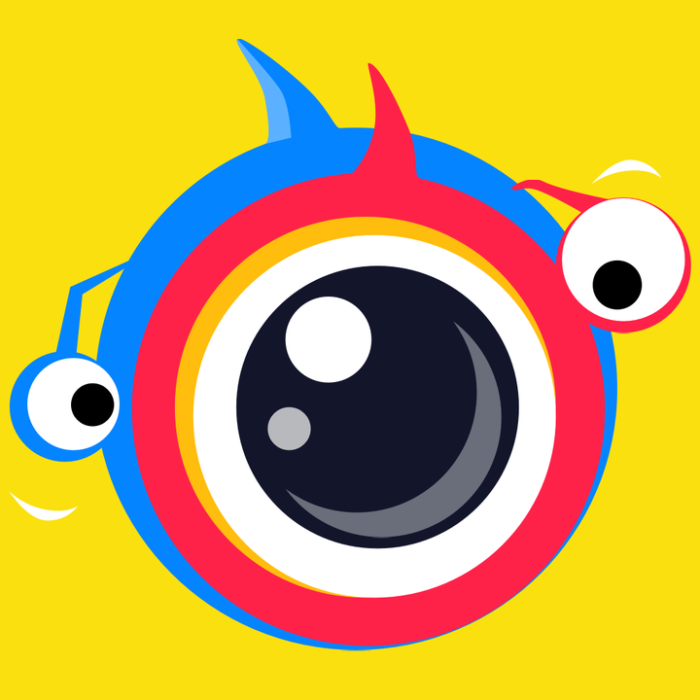 ClipClaps is a popular video-sharing app known for its entertaining content. Users earn clapcoins by watching funny videos, which can then be exchanged for PayPal cash. This unique incentive system provides users with a practical reason to enjoy the app's content. By integrating PayPal and GCash, ClipClaps offers users a seamless way to convert virtual earnings into real-world currency. With the ability to use their earnings for various online transactions, bill payments, or even ATM withdrawals, ClipClaps ensures a rewarding experience for its users, making it a preferred choice among video enthusiasts.
CashPirate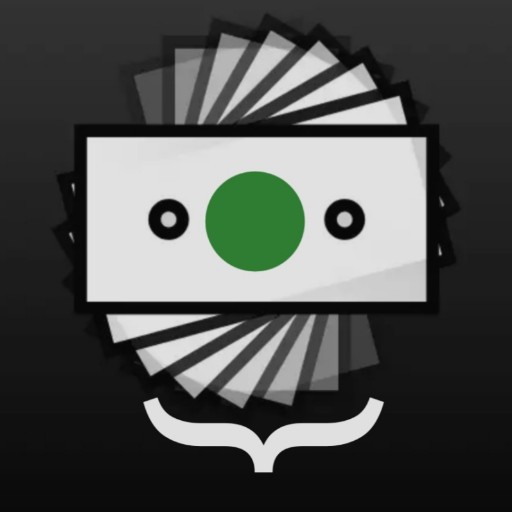 CashPirate is a user-friendly smartphone app that allows individuals to earn rewards through various activities. By exploring new apps, completing surveys, and watching videos, users can accumulate coins that can be redeemed for PayPal currency. Once the funds are in their PayPal accounts, users can swiftly transfer them to GCash, making them readily available for online shopping, bill payments, or sending money to friends and family. CashPirate's intuitive design and multiple earning opportunities make it a popular choice among those looking to make the most of their leisure time while earning extra income.
Lucky Day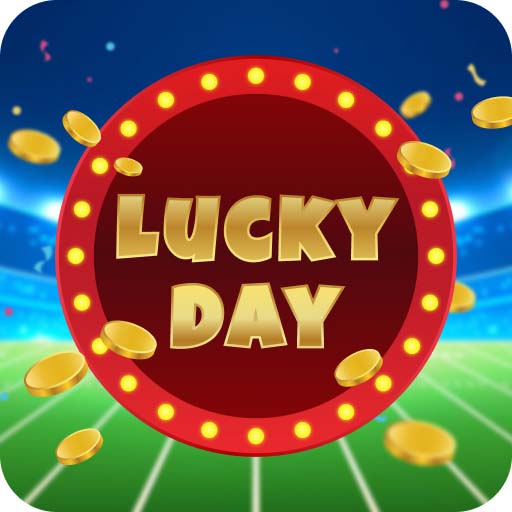 Lucky Day is a popular app among those seeking both entertainment and potential earnings. The app offers various engaging activities like scratch cards, lotto, and raffle games. As users play these games, they earn tokens based on their performance, providing them with chances to win exciting rewards.
What sets Lucky Day apart is its unique redemption system. Once users accumulate a substantial number of tokens, they can exchange them for real cash through PayPal. The integration with PayPal ensures a secure and convenient way to transform tokens into actual money. With this app, you can turn your gaming time into a fun and profitable experience.
Foap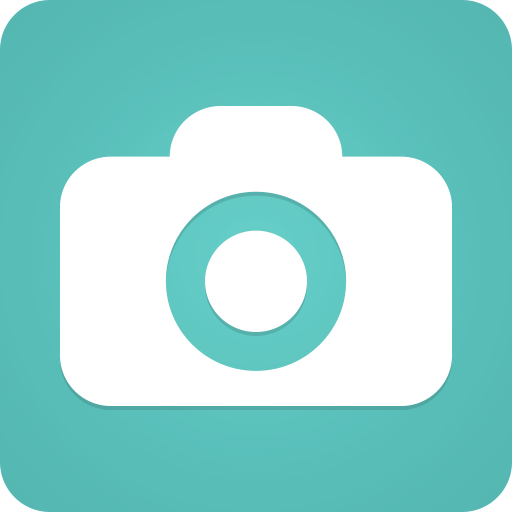 Foap is a fantastic platform for photography enthusiasts to showcase their skills and earn money. Users can upload high-quality images, which are then made available for purchase by businesses and individuals worldwide. Foap serves as a bridge, connecting photographers with a diverse range of potential customers, from local businesses to large corporations.
The process is simple: photographers upload their images, ensuring they meet the platform's quality standards. Once approved, these photos become accessible to potential buyers. Foap manages all licensing and regulatory aspects, ensuring a seamless experience for both photographers and clients. It's a brilliant opportunity for photographers to monetize their passion and creativity.
Dreamstime 
Dreamstime is a well-known platform for photographers to sell their high-quality images. By submitting engaging photos, photographers can reach a wide audience and earn royalties when their images are purchased. The platform offers a convenient way to withdraw earnings through GCash, simplifying financial management for photographers.
GrabPoints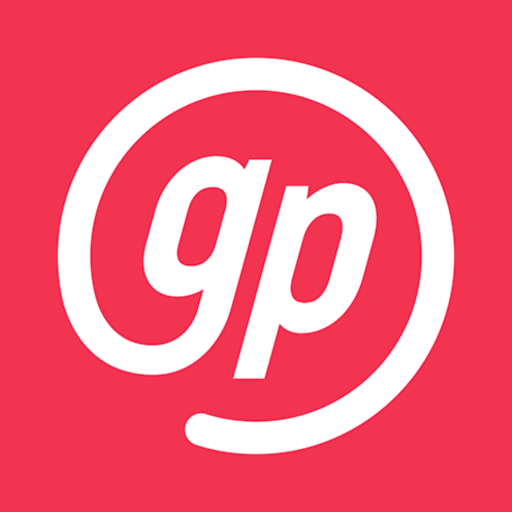 GrabPoints is a versatile platform that offers various ways to earn incentives and cash. Users can participate in surveys tailored to their interests and demographics, watch engaging videos, install recommended apps, and complete offers. These activities allow users to accumulate points, which can be redeemed for PayPal cash. The integration with PayPal ensures a secure transfer of earnings, giving users the flexibility to use their profits for personal expenses or online shopping.
PanelPlace 
PanelPlace is a reputable survey platform that connects users with paid survey opportunities. By sharing their thoughts on various topics, users earn points or credits that can be redeemed for benefits such as cash, gift cards, or certificates. PanelPlace simplifies the cash-out process by collaborating with GCash, allowing users in the Philippines to receive cash rewards directly to their mobile wallets.
Field Agent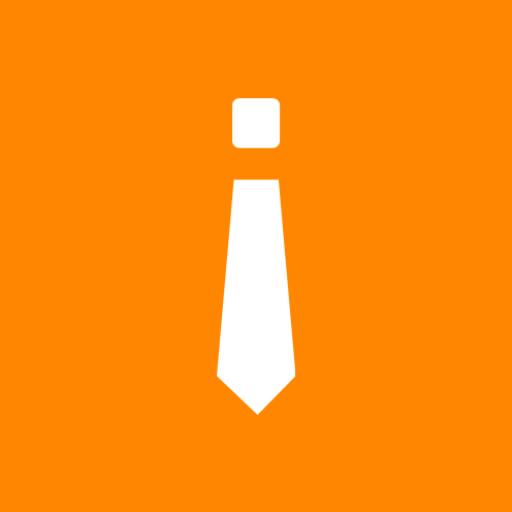 Field Agent is a mobile application connecting businesses with individuals willing to perform tasks in real locations. Users can complete assignments such as data collection, product photography, and market research for businesses. Payments are made through GCash, providing a convenient way for users to access their earnings swiftly.
Prolific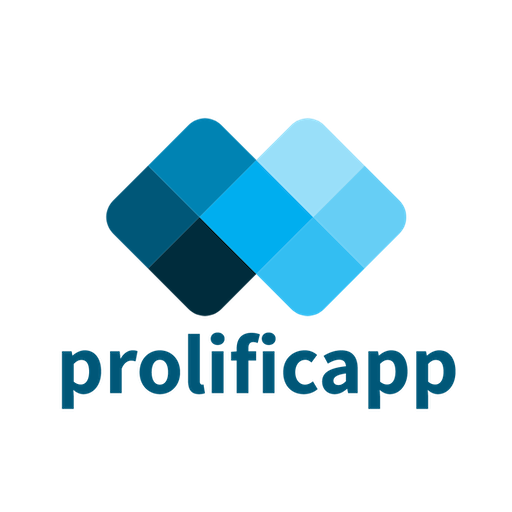 Prolific is a global platform connecting users with academic researchers conducting surveys and studies. Participants can contribute their opinions and insights, earning compensation for their efforts. Payments are made through GCash, allowing users in the Philippines to receive their earnings conveniently and securely.
Upwork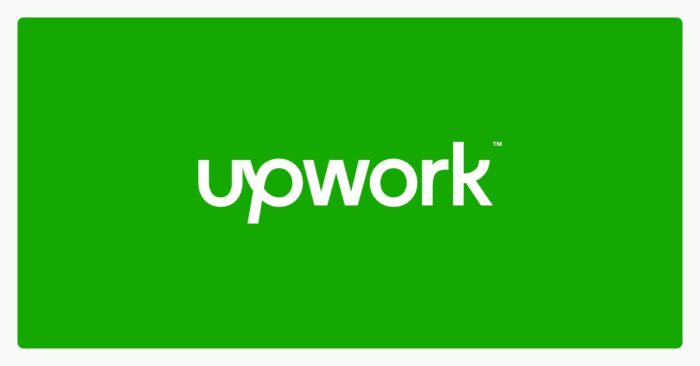 Upwork is a renowned freelancing platform connecting skilled professionals with clients seeking various services. Users can create detailed profiles, bid on projects, collaborate with clients, and earn money upon successful completion of tasks. Upwork now accepts GCash as a payment method, enabling Filipino freelancers to receive their earnings directly into their GCash accounts.
Advantages of Earning Online in the Philippines
These legitimate earning apps offer unparalleled flexibility, allowing individuals to work from anywhere and at any time. This convenience caters to a wide range of people, including those with other commitments or preferences for a flexible work environment.
Moreover, these apps provide a diverse array of earning opportunities, ranging from surveys and freelancing to content creation and virtual assistance. This diversity ensures that individuals can find tasks that align with their interests and skills, making the earning process both enjoyable and rewarding.
The low startup costs associated with these apps make them accessible to a variety of people, regardless of their financial resources. With just a smartphone or computer and an internet connection, anyone can get started, opening doors for individuals who may not have significant financial resources.
Additionally, these online earning apps act not only as an extra income source but also as a platform for skill development. By engaging with these apps, individuals can enhance their skills, making them more competitive in the job market.
Furthermore, the integration of these platforms with GCash offers a secure and convenient way to manage earnings. GCash not only simplifies the cash-out process but also provides users with access to various financial services, from online shopping to bill payments, creating a seamless and efficient financial experience.
Final Thoughts on Best Paying Apps to Earn Money via GCash
The world of digital earning through GCash is brimming with opportunities, thanks to the Best Paying Apps we've explored. These apps not only provide a chance to make some extra cash but also showcase the potential of technology to empower users financially.
Whether you're completing surveys, engaging in simple tasks, or exploring other avenues, these apps offer a legitimate and convenient way to boost your income. The ease of earning money via GCash ensures that you can turn your spare moments into tangible rewards.
We hope this guide has been insightful, introducing you to reliable apps that align with your interests and preferences. As you embark on your journey of digital earnings, may your GCash account flourish with the fruits of your efforts. Here's to a future filled with financial empowerment and digital prosperity!